Every travel brochure and blog waxes eloquent about Paris as the 'City of Love,' but no matter how clichéd the city deserves all the adulation. Love is always in the air, and there is no dearth of romantic things to do in Paris. The golden summers of Paris will make you want to skip and hop and explore the cobblestone streets and take picnics in the parks. The dark winters won't dampen your spirits but are perfect for cozying up and admiring the indoor treasures of the museums and entertainment. No matter the season or time, Paris evokes love in every nook and corner! Whether it's a honeymoon, a couple's holiday, a getting-to-know-each-other trip or just two people in love, Paris welcomes you with open arms!
Please note that due to the current COVID-19 regulations, many attractions and experiences remain temporarily closed — it is recommended that you check ahead of your visit. Keep an eye on the official website for advice. Learn more about travel restrictions in France.
The following information is indicative of romantic date ideas one can usually indulge in when in Paris.
#1 For the walkabout lovers
Walk by The Wall Of Love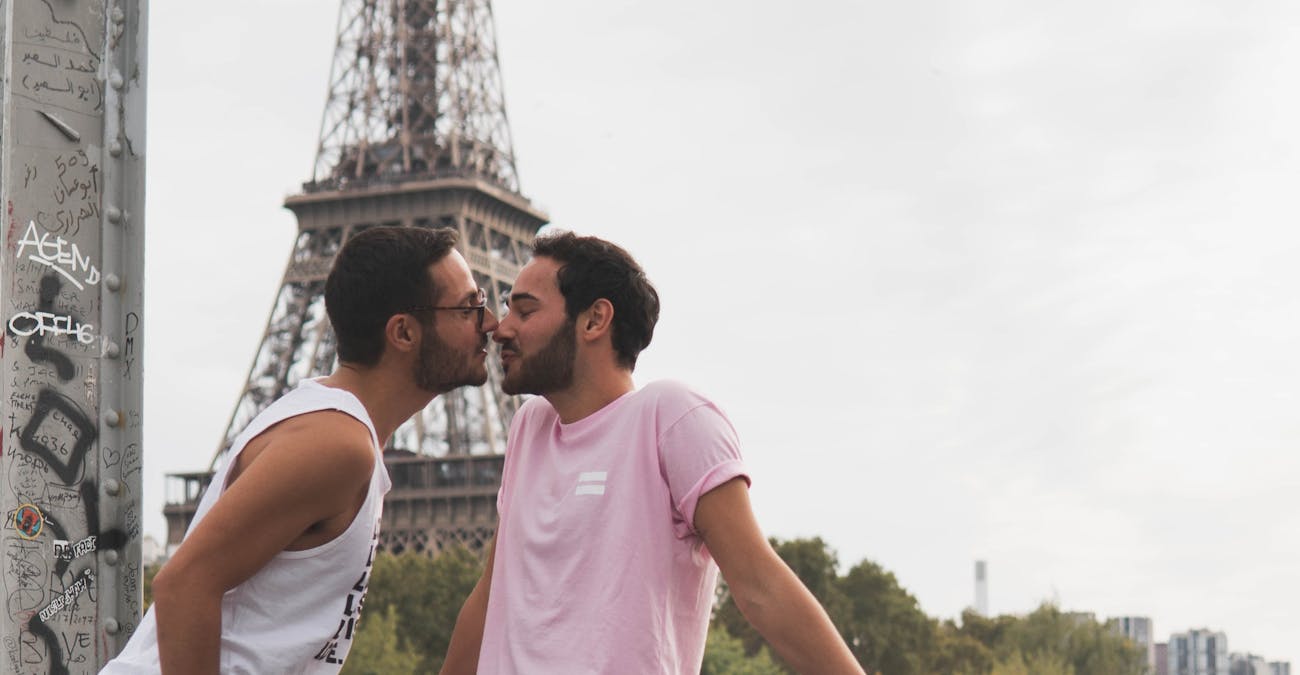 It is said that love has no barrier of language, but a visit to the Wall of Love will leave you tongue-tied because it says 'I Love You' in every possible language! The Wall of Love at Square Jehan Rictus, is a unique mural that spans 416 square feet and has 612 indigo lava tiles that spell 'I Love you' in 312 languages. The stunning blue wall makes for a pretty backdrop for a couple photograph, and just watching all the couples who visit there will make you feel glad for having someone special in your life!
#2 For the cruise lovers
Take a romantic cruise along the Seine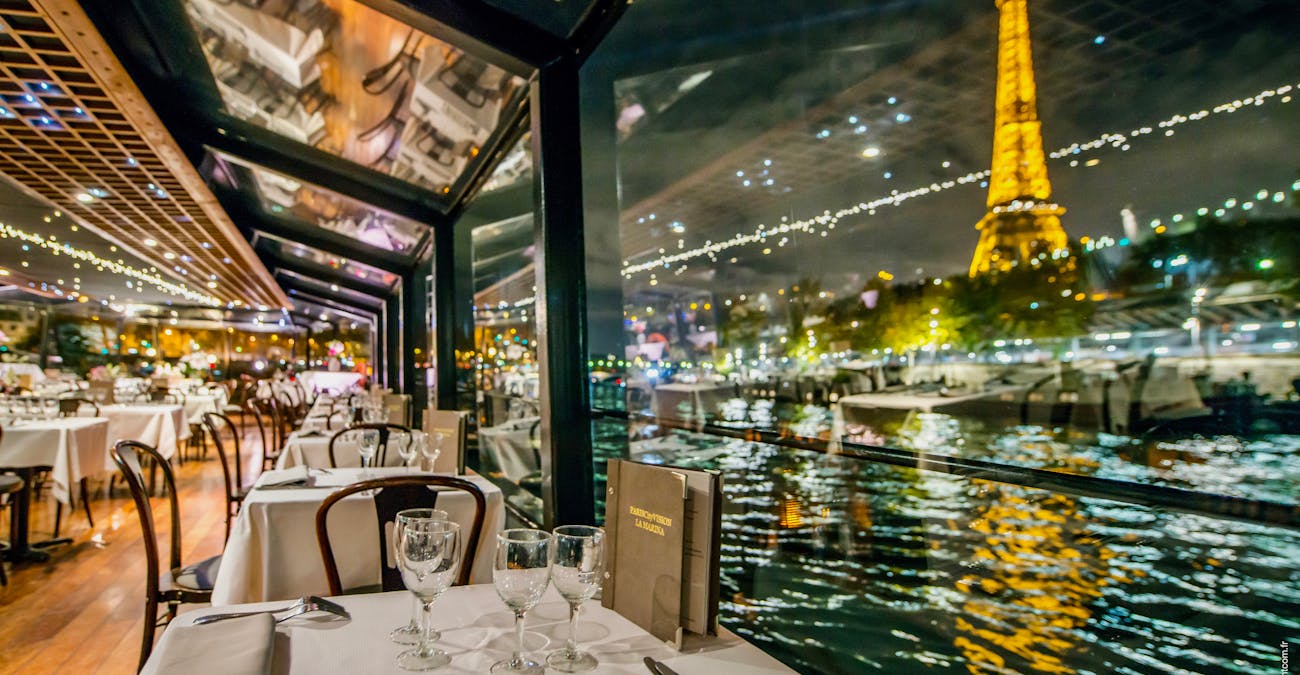 Whisper sweet-nothings to your partner and promise eternal love as centuries-old monuments stand witness to it! Paris is an ancient city, built along the Seine with landmarks like the Eiffel Tower and Notre Dame standing strong through the years. You can come back fifty years later and still find the eternal beauty of the riverfront intact. Take an evening cruise and enjoy dinner onboard as you watch the city pass by or cuddle up and enjoy the twinkling lights, while you promise to return to this beautiful city and relive your memories.
Headout Picks
#3 For theatre buffs
Catch an Opera at the Palais Garnier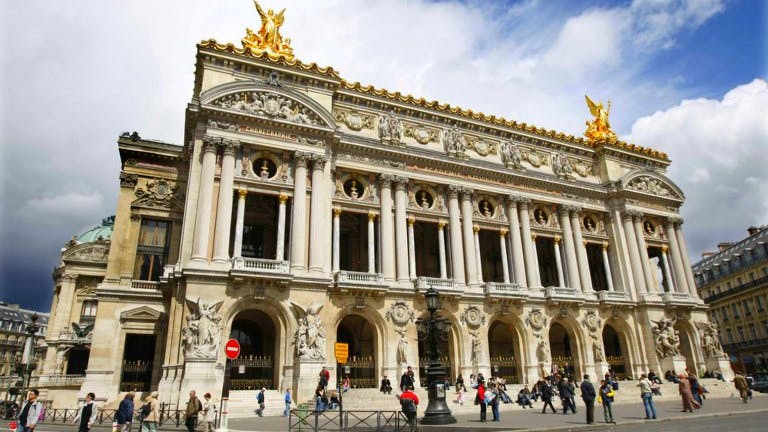 Dress to impress and take your partner to a performance at the Palais Garnier. The heart-wrenching and emotive performances of the Opera and Ballet performances will have you holding hands and rooting for the characters. And the opulent interiors and lavish service will make it a date to remember! If you don't have the time or budget for it, then choose to go on a Palais Garnier tour where you can see the grand interiors of the Opera house and marvel at its history of performances. It's an once-in-a-lifetime opportunity to witness the landmark from the inside.
#4 For the ones who long walks
Discover the treasures of Montparnasse on a walking tour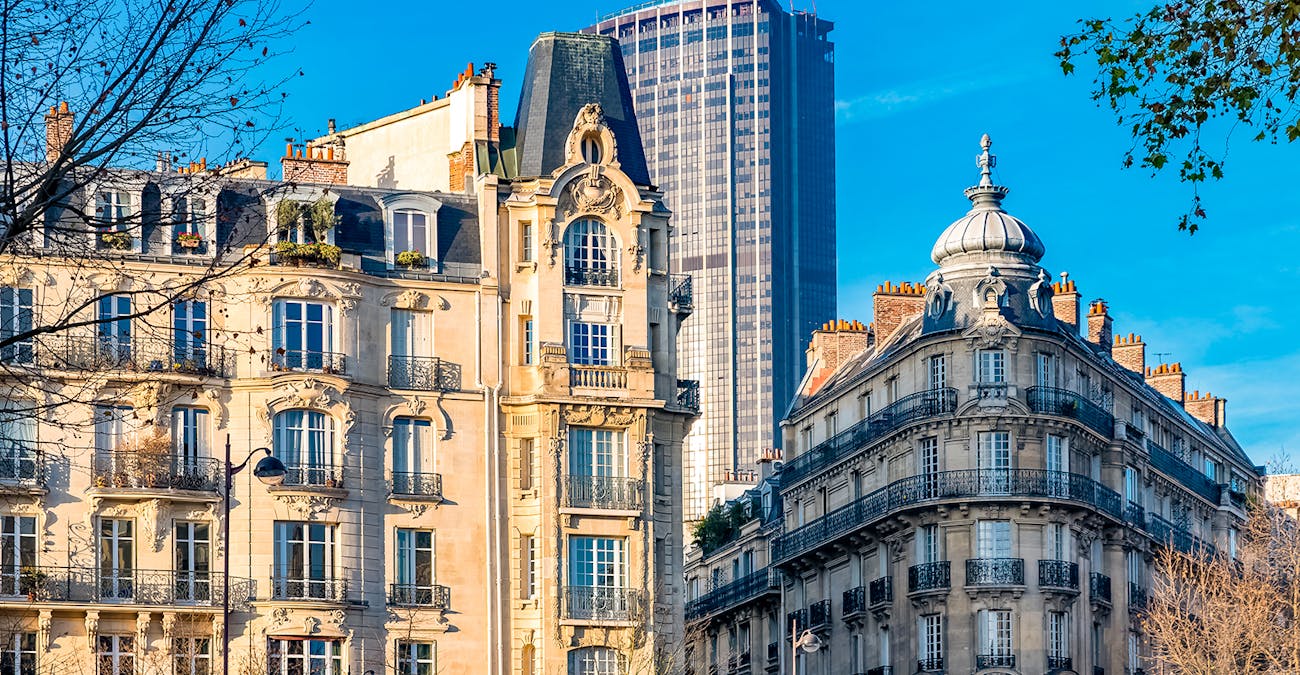 Paris is a city where serendipity happens at every moment; you may venture out of your hotel for a cup of coffee and before you know it, find yourself walking down alleyways admiring the old architecture. On this quest, discover the artistic legacy of Montparnasse and the little-known hidden gems of this wonderful Parisian neighborhood hand in hand with your loved one.From the graves of iconic figures like Jean-Paul Sartre to a tour of the Sphinx, a former brothel and a walk along the Boulevard du Montparnasse - this walking tour is sweet & spicy!
#5 For the shopaholics!
Indulge in a classy Parisian Shopping Experience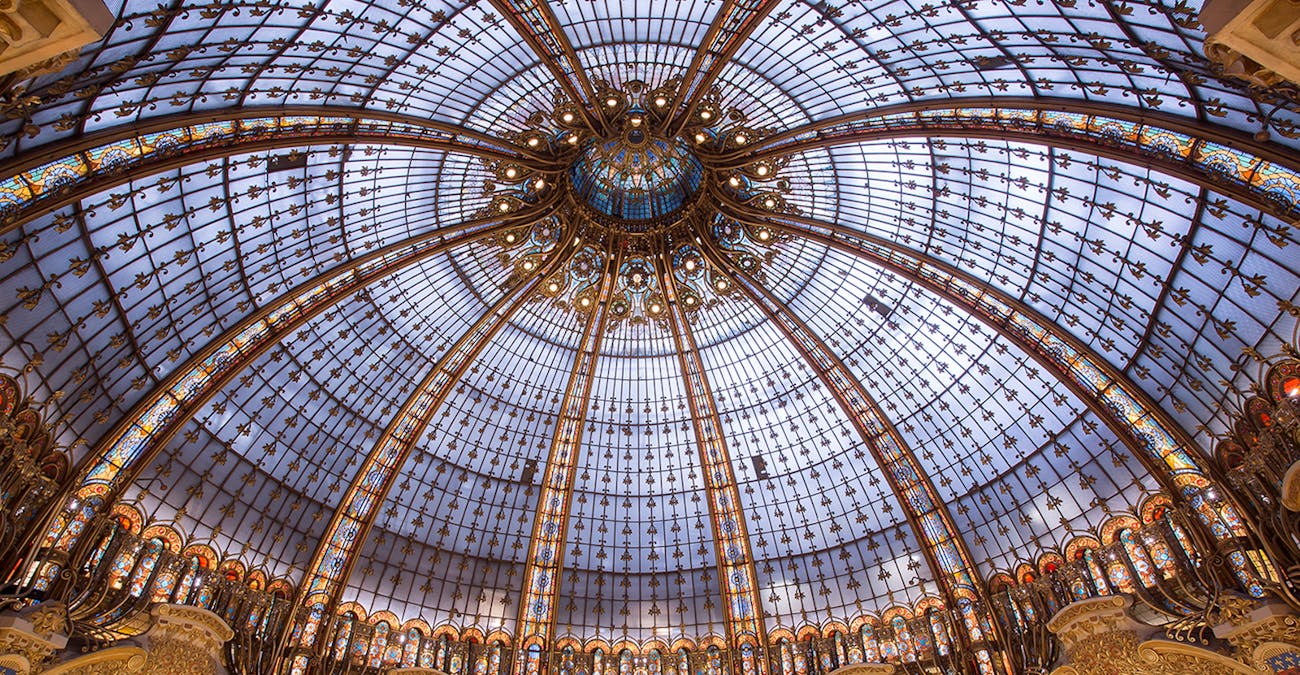 Pamper your lady with a Burberry bag or your man with an Armani suit. In Paris, everyone loves to shop! The Galeries Lafayette is the most famous retail store in the fashion capital and has over 70,000 sqm of luxury and haute-couture fashion. Splurge on an exclusive shopping experience at the Galeries Lafayette which gives you access to the lounge plus services of a private concierge. Cut time on billing and sip on beverages while your shopping is sorted and get it delivered straight to your hotel. The only way to make this experience better? Just give your partner an unlimited credit card!
#6 For those who like to dine in style
Indulge in a soulful lunch atop the Eiffel Tower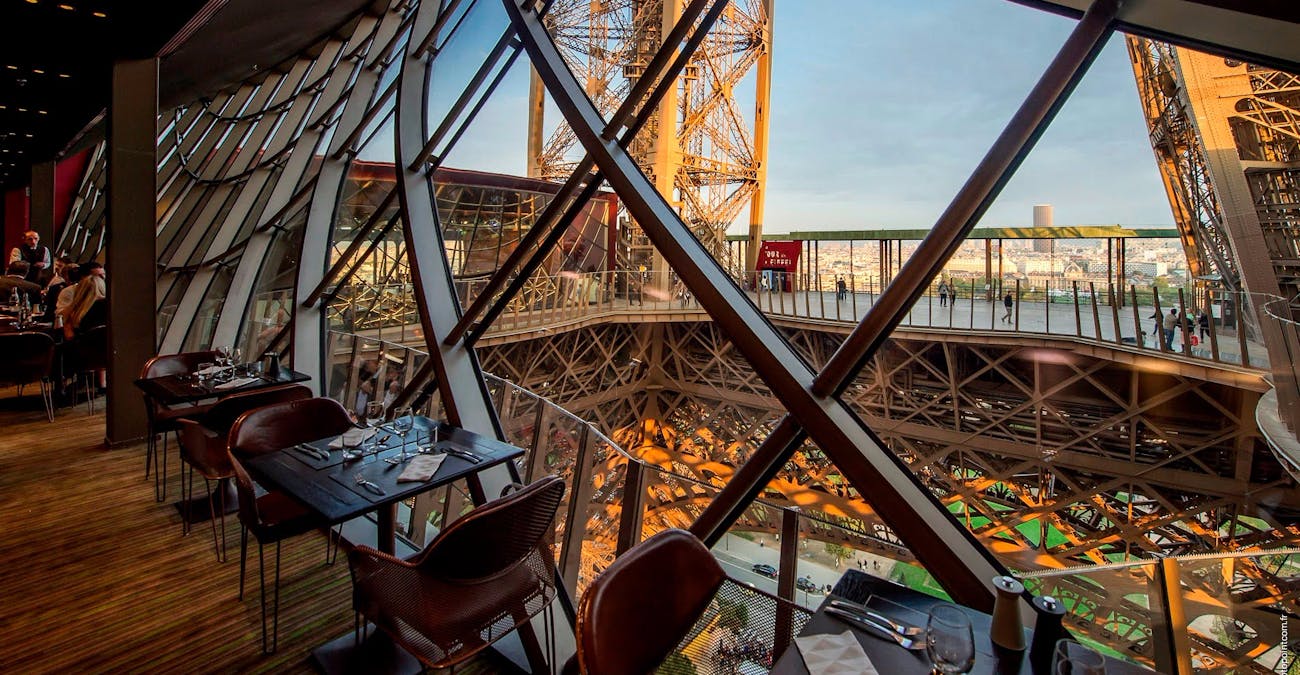 A visit to the Eiffel Tower is a must on every traveler's itinerary to Paris, but why not take the extra step and surprise your loved one with a lunch atop Eiffel Tower? 58 Tour Eiffel is a fine dining restaurant on the 1st level of the Eiffel Tower with panoramic views of the city. Whisk your partner through the crowds at the base of the tower and head straight to the exclusive lift for the restaurant. You have already earned your brownie points by now! The dreamy views and the delectable French cuisine complete this heavenly experience.
Headout Picks
#7 For the getaway lovers
A Day trip to Giverny & Monet's Garden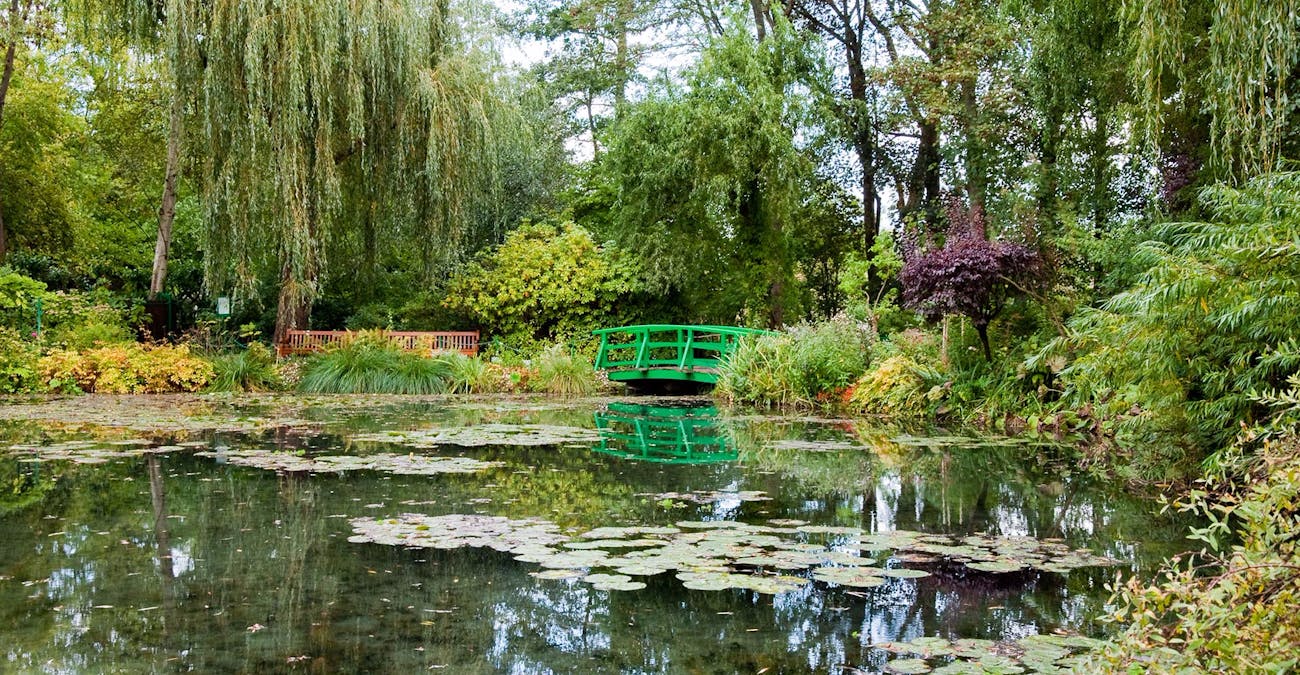 A thing of beauty is a joy forever, and so is a place! Go on a day trip out of Paris with your partner and witness the most beautiful locations in France that are bound to give you joyful memories. Giverny and Monet's Garden offers a rustic beauty of the countryside that inspired Monet to make his paintings of the lilies, while Versailles is grandeur beyond your imagination! An inspiration to Kings and Queens across the world, the palace is a sight to behold. Walk down its magnificent gardens and soak in the luxury if only for a day. Read all about taking a day trip from Paris to Giverny
#8 For the raunchy ones
Enjoy a Captivating Cabaret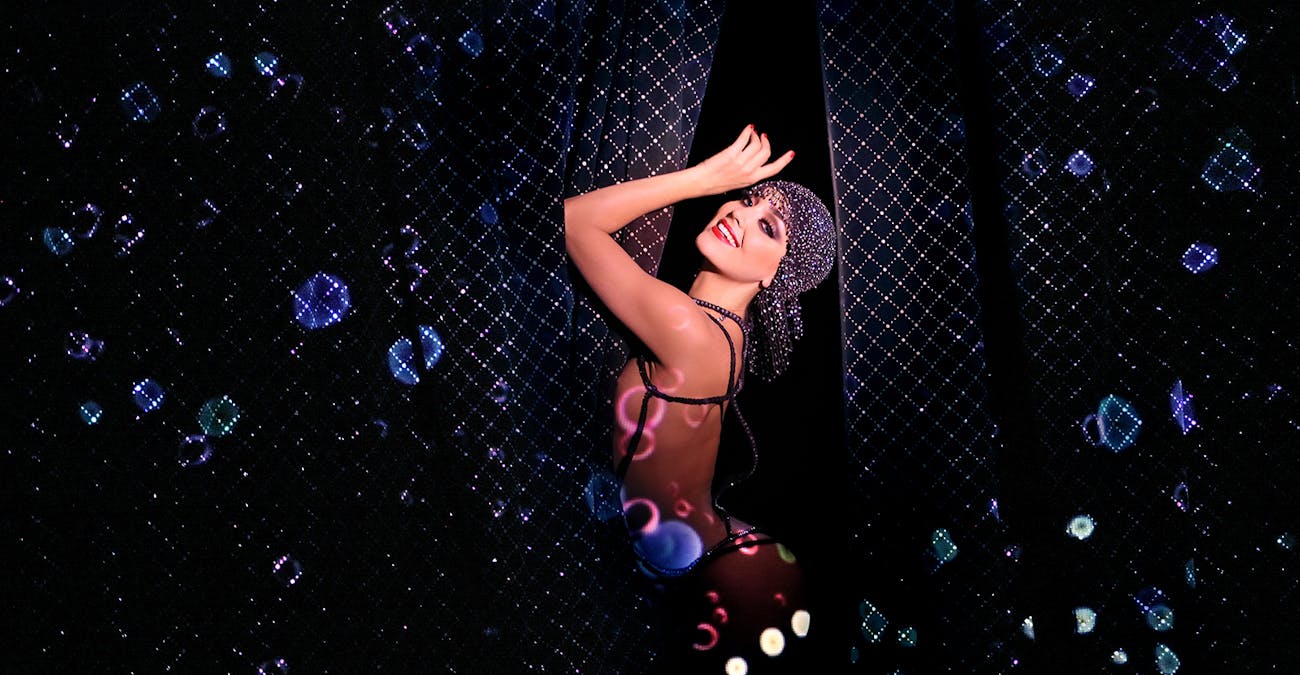 Perfect for creatures of the night, a Paris Cabaret is the ideal way to end the day and set the mood for the night to come! Historically associated with sin, the cabaret has evolved to suit every taste. Take your partner and choose amongst the various cabaret venues. Watch the sexy and sensual Crazy Horse in an intimate setting, or the raucous can-can led dance at the Paradis Latin. For those who love extravagant shows, the huge sets of Le Lido will leave you spell-bound or the evergreen show of Moulin Rouge which has captivated Parisians for decades!
Headout Picks
#9 For the ones who like to share
Share a mug of Angelina's hot chocolate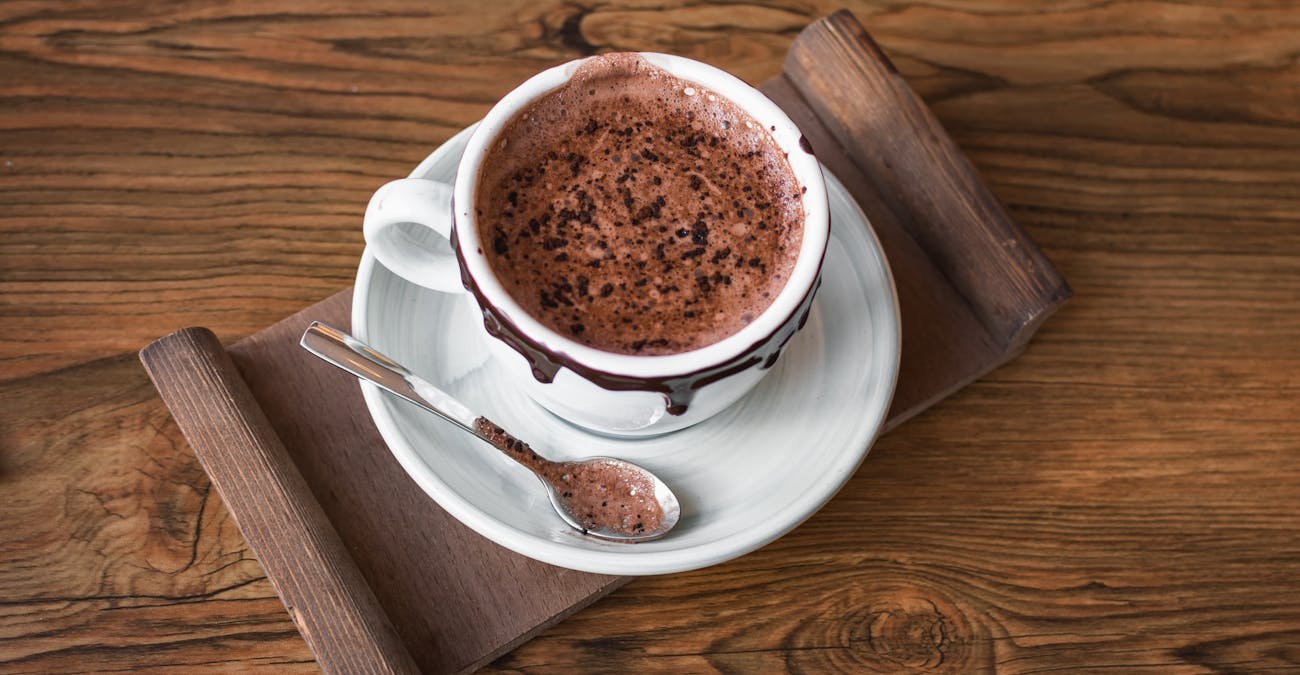 Even the Aztecs knew the value of chocolate as an aphrodisiac. Whether you believe in that claim or not, know this for sure chocolate has chemicals that drive your brain in loopy circles and makes it feel good and loved. Indulge in a cup of hot chocolate with your partner at Angelina's, which is a Parisian landmark. Their African hot chocolate combines three kinds of cocoa to create a delicious creamy drink that should be had with their iconic pastry, the 'Mont Blanc.' Sit down in their gorgeous dining room or takeaway to your hotel and snuggle in with a sweet treat you won't forget soon!
#10 For the ones who like to bring out the kid in them
Have a Fun Day at Parc Asterix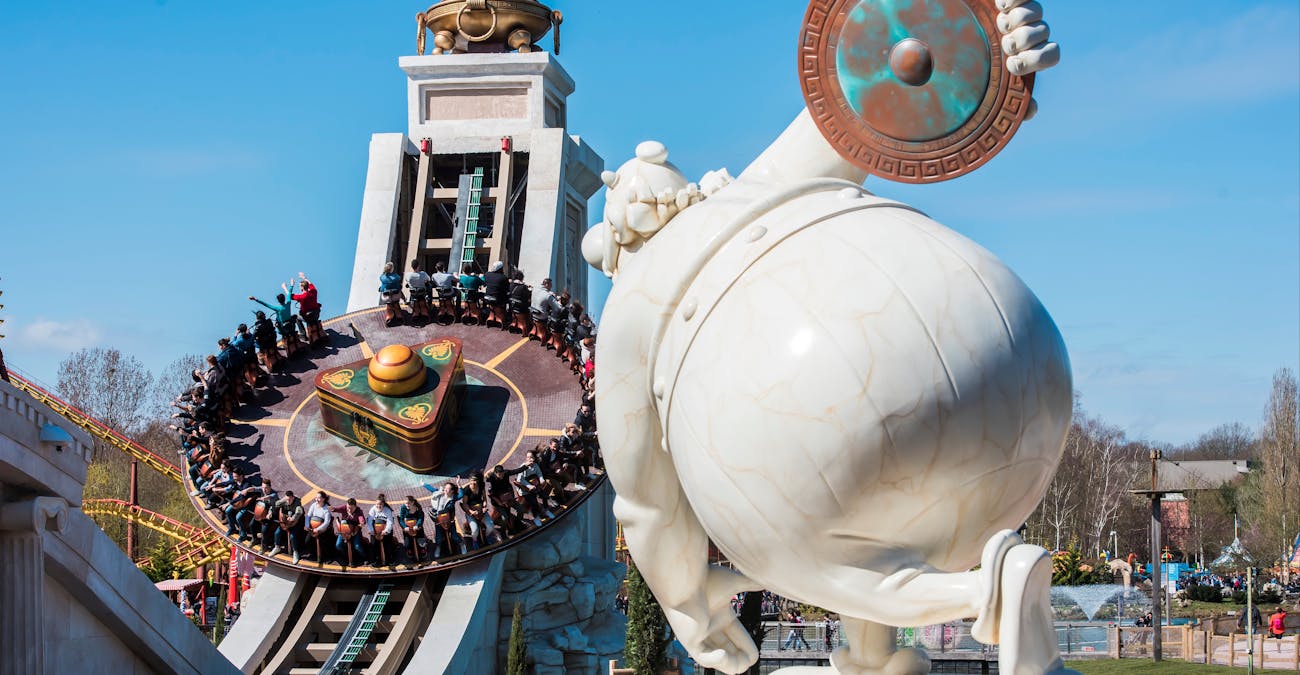 Scream at the top of your lungs at the inverted roller coaster Oziris and go gallivanting on the roundabout at Les Chaises Volantes! A visit to the Parc Asterix with your loved one will bring out the child in you. It is among the most romantic things to do in Paris because here you are happy without abandon! Laugh like no one's watching and shout like no one's listening; let your partner share your delight. Enjoy the multiple rides, games, and enjoy a day out letting your hair down!
More Paris Guides
---
Here are a few more Paris guides that will help you plan your trip further.