The glory of Paris that lies in its lavish art and architecture seldom needs to be reminded to the world. Whether it is a picture-perfect backdrop of the Eiffel Tower, the hustle of its metropolitan crowd or the quaintness of its charming by-lanes, everything about the iconic French city is aesthetic. However, along with its visually attractive exterior, Paris also has a vivacious side that beckons thrill-seekers and adrenaline junkies to partake in various adventures. With Disneyland Paris and Parc Asterix Paris at its doorstep, tourists are often welcomed in by a wave of nostalgia taking them back to the 90's!
Parc Asterix Paris
---

c

Situated at a stone's throw away from the city, Parc Asterix Paris invites visitors from all around the world to live out the adventures of the iconic comic book duo — Asterix and Obelix.The park follows Asterix and Obelix's quest as they led a village of indomitable Gauls to resist Roman occupation. The amusement park that opened in 1989 has been a favourite amongst adults and children alike for its 35 exciting attractions ( 6 roller coasters!).

The attractions at Parc Asterix Paris are designed to take you back into the 50 B.C Roman Empire, where visitors can walk around the village and meet some of their favourite characters — including Vitalstatistix, the chief, and his wife Impedimenta, along with Getafix the druid, and Cacofonix the bard — in a larger than life scenario. Apart from its attractions, Parc Asterix Paris also puts on one too many energetic shows throughout the week that you simply shouldn't miss!
Parc Asterix Paris Themed Zones
The amusement park is divided into 6 themes zones shown below. Make your way through each of these zones. Using the Parc Asterix Map below, prioritise the zones you'd like to visit and all the rides you'd like to hit up in order to make the most of your day!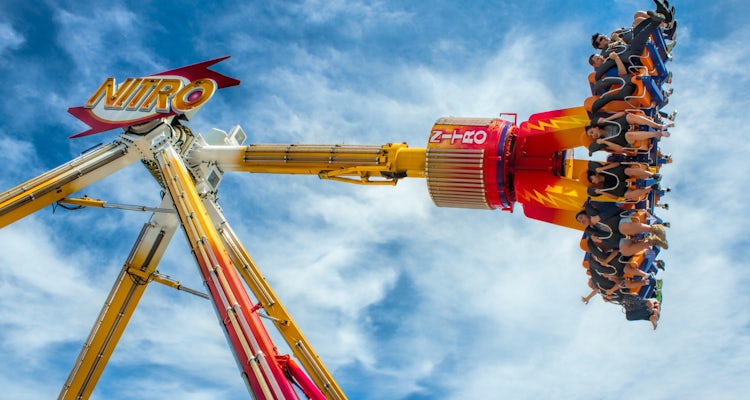 Les Vikings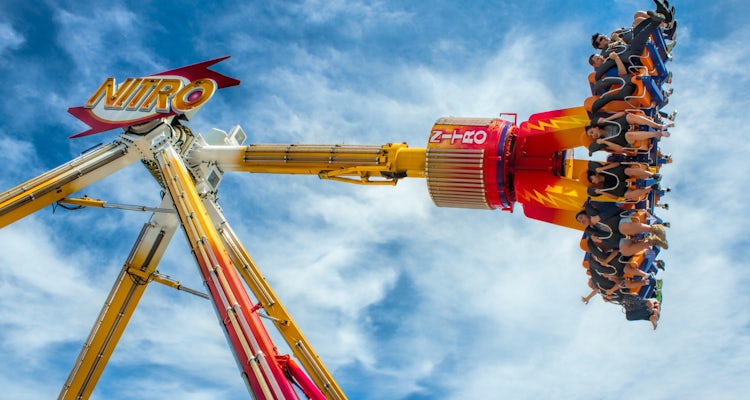 Less Greece Antique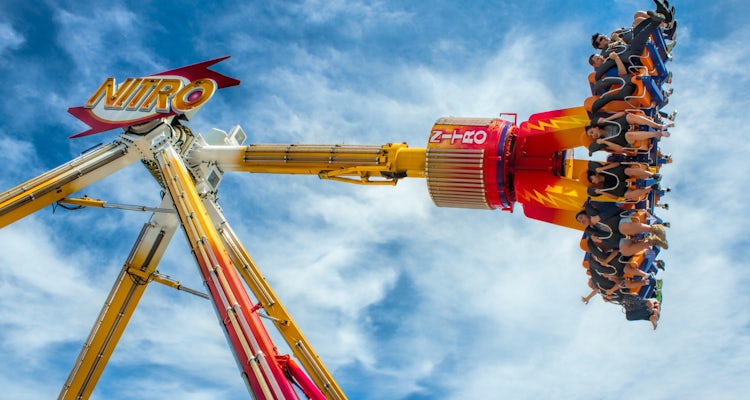 L'empire Romain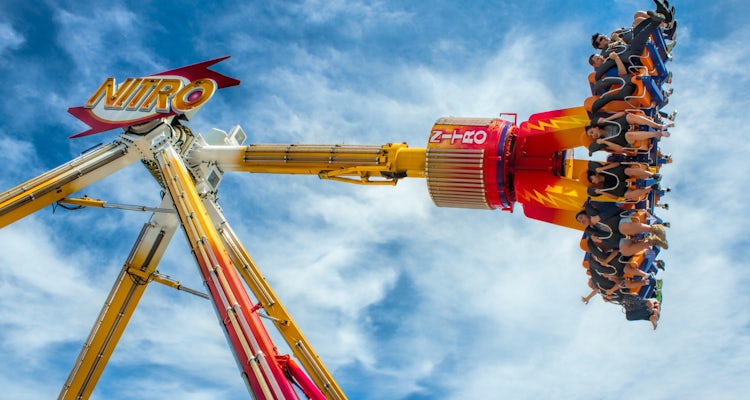 L'Egypt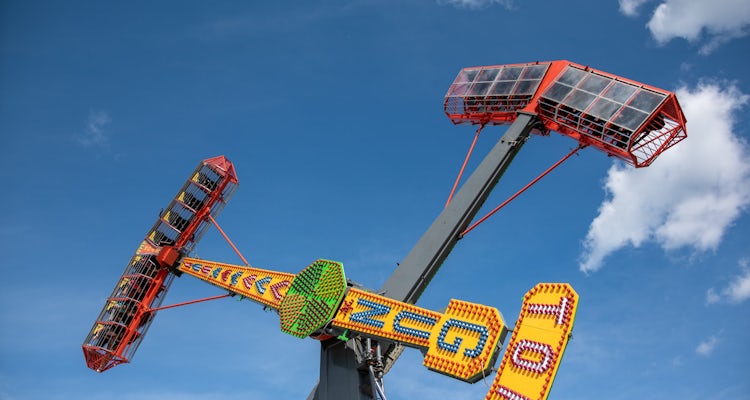 La Gaule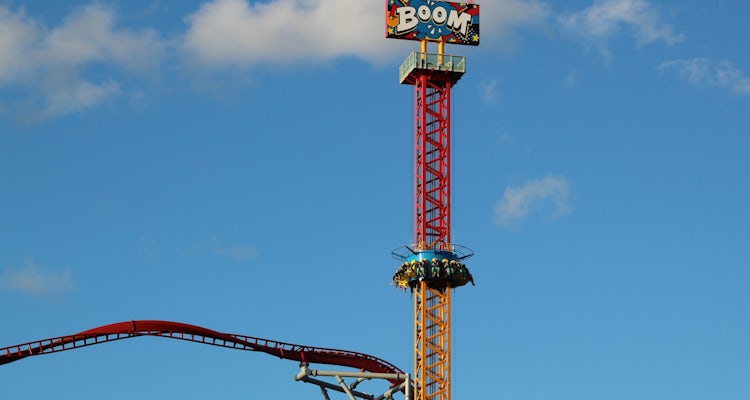 Via Antiqua
Parc Asterix Map
---
Below is the latest Parc Asterix Map ( 2018 ) with all the zones and attractions marked conviniently. Download this Parc Asterix Map on your phone or download the Parc Asterix App on your phone and access the map easily.
Parc Asterix Tickets
---
Parc Asterix Tickets
Enjoy access to the park and all rides with these Parc Asterix Tickets
Explore the 6 themed worlds - Ancient Greece, Egypt, Roman Empire, The Vikings, Travel Trough Time and Welcome to Gaul
Looking for Parc Asterix Ticket Discounts ? Here is how you can save some extra money.
Parc Asterix Rides - The One's You Cannot Miss!
---
With over 35 rides, you might have to prioritise which all Parc Asterix rides you can hit up. Here are the Top 8 Parc Asterix Rides you ought to make it to. All the 3 rollercoasters are an absolute must!. Check out other shows and events at Parc Asterix Paris here.
Tonnerre de Zeus
Opened in 1997, it is as of today the 2nd longest wooden coaster in Europe. Set off on a stunning circuit 30 metres high and reaching over 80kmph, this ride thunders along at the speed of lightning through ups, downs, spirals, humps and break-neck turns.
Oziris
The infamous inverted roller coaster will have you zipping about at the speed of 90 kmph off the ground. With several loops, hairpin turns and sidewinders, you will have to hold on tight to make sure you're not blown away by this one.
Goudurix
As you slowly begin climbing up the hill admiring the landscapes on your side, the Goudurix takes you by surprise with a 75 km/ph plunge into a loop! Here's a ride that makes sure you keep spinning till the end.
Discobelix
Imagine Obelix throwing a giant discus with his strength. That's what this whirlwind of an adventure takes you through. You'll turn and turn,creating a cycle of perpetual motion that's almost godly. Not to forget the added splash fun!
Aerodynamix
As the name suggests, Aerodynamix will make sure you fuel your very own capsule to stay airborne. Pedal as hard as you can to keep flying amidst all the fun and frolic.
Hydrolix
For those who don't mind a little water, the Hydrolix is a 'smooth-sailing' boat ride that takes you up to its source. However, look out for a few surprises along the way that can definitely make your day!
Le Grand Splatch
A fun, family ride — Le Grand Splatch makes sure you're all drenched before you step outside — but not without a little excitement! Take a ride through green landscapes before the river leads you downhill, amidst several aquatic obstacles!
Le Transdemonium
When you are forced to travel from under the depths of the dungeons, there's no one that will hear your screams except the ghosts that took you in! Take a spooky train ride from the heart of the castle and fight the surprises that come your way.
Best Parc Asterix Paris Shows
---
There are many shows and events that take place daily at Parc Asterix Paris. Make sure to check the schedule in advance so that you can make it for the shows you are interested in. Here's our selection of the Top 5 shows that you must consider! Check out other shows and events at Parc Asterix Paris here.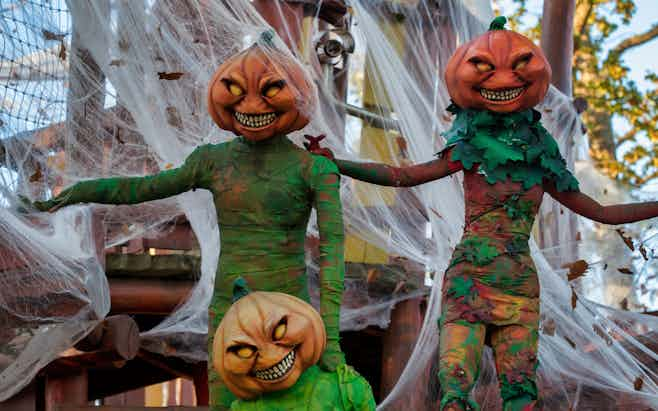 La recherche du Farfadet
The 20-minute long adventure brings together children and elders alike to look for the mysterious Goblin. Join Gauls Approchethéorix as he prepares to embark on a journey to this quest from the heart of the village.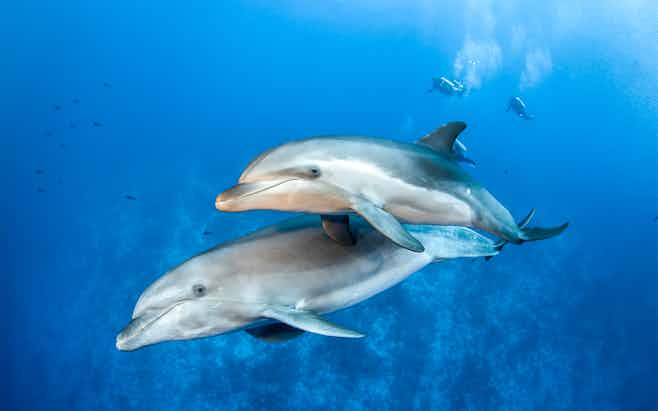 Révérence
Surround yourself with the company of friendly dolphins and sea lions, and watch them entertain you with their loveable intelligence. Take a closer look into the marine life in 20 minutes.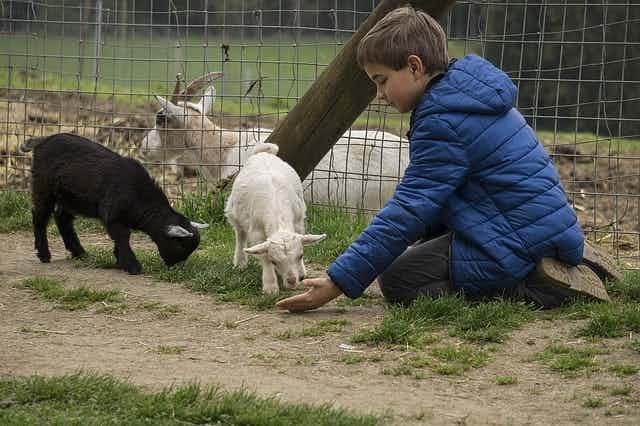 Animals in the Village Gaulois
If you've always wanted to meet your favourite animals from the original comic books, this is your chance! Interact with dwarf goats, Brahma chickens, Bourgogne rabbits and learn more about the world they come from.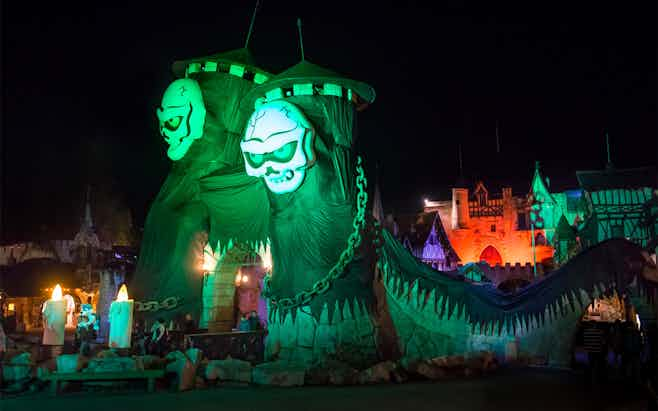 Oziris night-time show
A classic light and sound show, but amplified into ten. Admire the video mapping techniques, water display and several other contemporary features that take place in front of the Oziris attraction.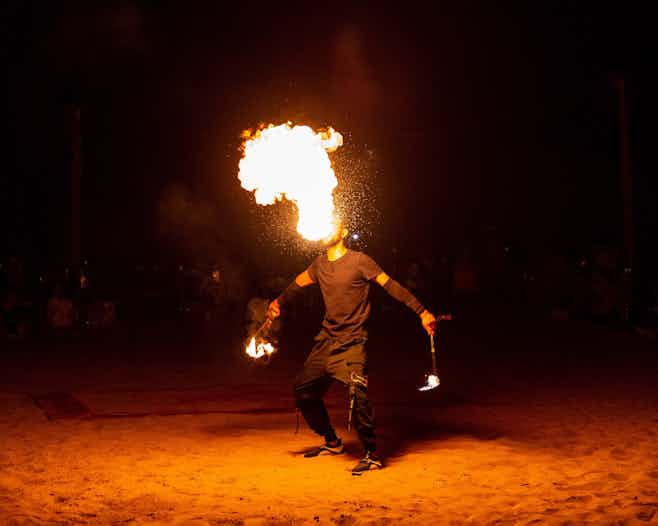 Inferno, the fire show
Watch a group of experts as they light up the stage with a host of fiery activities — including juggling, dances and several other stunts.
Grab A Bite At These Parc Asterix Restaurants
---
All the adrenaline rush and walking will definitely build an appetite. If you haven't packed a picnic for the day, you can hit up the below restaurants. However, know that the restaurants inside Parc Asterix Paris do not have great reviews and known to be exorbitantly priced.
Parc Asterix vs Disneyland Paris
---
A lot of people are often confused whether they should go for Parc Asterix Paris or Disneyland Paris. Here's a quick comparison of the 2. Know crucial details about both and make an informed choice.
Parc Asterix

Book Now

Disneyland Paris

Book Now

Overview
A theme park dedicated to the iconic comic book characters.

Learn More

A theme park chain with Disney-inspired characters and attractions.

Learn More

Location

Located in the North East of Paris, 20 kilometres away from Disneyland.

Located 40 kilometres from Central Paris.

Ease of Access

Parc Asterix has a well-equipped transport system apart from a car park that will make it easier to access.

Disneyland has a good public transport connection, however, the drive can get fairly exhausting.

Queues

Parc Asterix caters to a niche, French audience on other days, leaving it to shorter queues on normal days.

Disneyland Paris attracts tourists not only from Paris, but from around the world. There are long, tiring queues throughout the day.

Top 5 rides

Goudurix, Oziris, Pegase Express, Le Grand Splatch and Menhir Express

It's a small world, Crush's Coaster, Phantom Manor, Indiana Jones et le Temple and Ratatouille: L'Aventure Totalement Toquée de Rémy

Accommodation

Parc Asterix has a smaller hotel accommodation as compared to Disneyland, however, it is still an option.

Disneyland has an excellent network of hotels around for accommodation, provided you're ready to spend more.

Dining

Parc Asterix has a multitude of dining options inside the park.

Disneyland Paris too has a variety of good dining options within its premises.

Opening hours

Monday to Friday — 10 AM to 8 PM
Saturday — 10 AM to 10 PM
Sunday — Open all day

Monday to Friday — 10 AM to 8 PM
Saturday — 10 AM to 10 PM
Sunday — 10 AM to 9 PM
Parc Asterix vs Disneyland Paris - Verdict
Parc Asterix works out to be a cheaper alternative to Disneyland (drinks from €2.60, food from €3) and considerably less chaotic. There is noticeably less queuing for rides, though peak summer season can get equally busy. However the deal breaker is the edutainment factor - for adrenaline junkies who love authenticity, Parc Asterix wins hands down.
Parc Asterix Reviews
---
Yes, I very much would recommend Headout. No issues, very straight forward booking with them. Seen bad reviews after I booked. I dont understand why as I found Headout very good and best priced tickets - Thank you. We booked Asterix Parc which is well worth going to. For family with small children or adults. Overall very good experience with Headout and I experienced no problems I'd definitely use them again to book tickets
- John, September 2022 Headout
LOVED IT! I would love to go again, can I win any fast pass by chance? Haha. My friends and I had so much fun, lovely park. Very well cleaned, restaurants/bathrooms were reachable and not too long queues for a Sunday! Even bought 3 nice shirts 🙂 thanks a lot for the experience. Looking forward to more!
- Daniella, September 2022 Headout
Know Before You Go To Parc Asterix Paris
---
Parc Asterix Opening Hours
Monday to Friday - 10:00 AM to 8: 00PM
Saturday - 10:00 AM to 10:00 PM
Sunday - Open all day
Paris Parc Asterix Transport
So, how to get to Parc Asterix from Paris? Here are the 3 best ways to get to Parc Asterix from Paris. Choose the one that's most convinient and travel to Parc Asterix from Paris.
By RER
Getting a train to Parc Asterix is probably the easiest considering its frequency — which is in every 30 minutes. Take the RER (suburban rail network) line 8 from Paris Gare du Nord. This will take you to Aéroport Charles de Gaulle 1, from where you will be guided by a steward towards the Parc Asterix shuttle. The drop off and pick up point at Parc Asterix for these shuttle buses have been marked on the Parc Asterix Map below.
By Bus
While there are shuttle options available from the park itself, several companies such as Flixbus, Ouibus or Isi-lines provide to and fro bus services to Parc Asterix. These usually depart early in the day and return around 6 PM in the evening. The drop off and pick up point at Parc Asterix for these buses have been marked on the Parc Asterix Map below.
By Car
Travelling to Parc Asterix Paris by car is the most hassle free option. It takes about 30 minutes (35 kilometres). Take the A1 motorway that goes towards Lille. It will lead you to the direct exit (7 & 8) near Parc Asterix. The parking fee within Parc Asterix will range around €12.
Parc Asterix Directions
Parc Asterix Paris is located at 60128 Plailly, France. You can find the Google Map coordinates here and travel to Parc Asterix Paris with ease.
Below is a Parc Asterix Map that shows you the Parc Asterix parking lot, the closest RER station and the Amusement Park . Download this Parc Asterix Map and keep it handy for your visit.
Tips For Your Parc Asterix Paris Visit
---
Book your Parc Asterix Tickets online to save some time at the entrance queue of the park. You can also earn a few discounts using the Headout Promo codes on your Parc Asterix Tickets.
Children aged 3 and under enter free.
If possible, plan your visit on a weekday to avoid a holiday crowd.
Arriving early at Parc Asterix will allow you to spend more time in peace before the crowd begins swarming in.
There are direct shuttles to and from Roissy Charles de Gaulle Airport, so if this is the first thing you have planned in Paris, make sure to hop onto this shuttle.
Parc Asterix Paris has a "Smart Service" provision which allows you to leave your purchases in the shops, to profit fully from your day, and, at the end of your visit, from 4.30 PM onwards you can pick up everything you bought from the "Grand Marché de Lutèce". This way you can shop but walk hands free!
There are several package deals available on the site for groups, so make sure you keep an eye out for them in case you're planning a visit to the park in a group.
Next to Car parks 2 and 3, and beside the coach park behind the Théâtre de Poséidon, there are special spots for you to have a picnic with your friends or family. If you're on a budget and prefer eating your own meal than from the restaurants, enjoy your meal in these designated spots.
Pushchairs are available for rent at a fee of €5 for the day. You can pick it up from the entrance to the park after paying a deposit of €50, which will be returned when you bring the pushchair back.
Download the Parc Asterix mobile application which will give you important weather, offer, shows or crowd alerts prior to your visit.
More Paris Guides
---
Explore more of Paris with our detailed Paris attraction guides.