Are you ready to embark on a journey of fun, laughter, and inspiration? Well, look no further than the Grevin Museum! This delightful museum is a must-visit for anyone seeking a unique and entertaining experience. With its mesmerizing wax figures, interactive exhibits, and a dash of magic, this wax Museum is a place where fantasy becomes reality.
Grevin Museum in a Nutshell
---
Getting There
Address
10 Bd Montmartre, 75009 Paris, France
Get Directions
Opening Hours
10 AM to 6 PM
Why is Grevin Museum worth visiting?
---
Step into a world of wonders: Grevin Museum transports you into a magical realm where lifelike wax figures of iconic celebrities and historical figures come to life.
Rub shoulders with legends:Get up close and personal with the likes of Leonardo da Vinci, Marilyn Monroe, and Albert Einstein, as their impeccably crafted wax replicas create a sense of awe and wonder.
Capture Insta-worthy moments: Strike a pose with your favorite stars and create envy-inducing selfies that will make your friends wonder if you've really met Queen Elizabeth II or danced with Michael Jackson.
Unleash your inner detective: Embark on a thrilling interactive adventure as you try to solve mysterious puzzles and uncover hidden secrets hidden within the museum's enchanting halls.
Delight in the unexpected: From surprising pop-culture references to unexpected cameos, the Grevin Museum offers delightful surprises at every turn, ensuring a truly unforgettable and immersive experience for all visitors.
Recommended Grevin Museum Tickets
---
Depending on the kind of experience you seek and time in hand, you can choose from a variety of Grevin Museum tickets.
Grevin Museum History
---
The Grevin Museum has been a silent witness to key moments in French history. It has showcased the wax figures of influential figures who have shaped the nation, such as Louis XIV, Napoleon Bonaparte, and Charles de Gaulle. The concept of the museum originated from Arthur Meyer's desire to create a venue that showcased the prominent personalities of his time. To bring this idea to life, Meyer collaborated with Alfred Grévin, a renowned caricaturist, to design and sculpt the wax figures. The museum officially opened its doors to the public on June 5, 1882. It was an immediate success, with visitors flocking to see the incredibly realistic wax figures.

The impact of the Grevin Museum goes beyond its walls. Over the years, it has become a symbol of Parisian culture, captivating visitors from around the world. Its wax figures have become cultural icons themselves, influencing art, fashion, and even movies. Remember that scene in "Midnight in Paris" where Owen Wilson stumbles upon the museum and is enchanted by its magic? That's the kind of allure the Grevin Museum holds.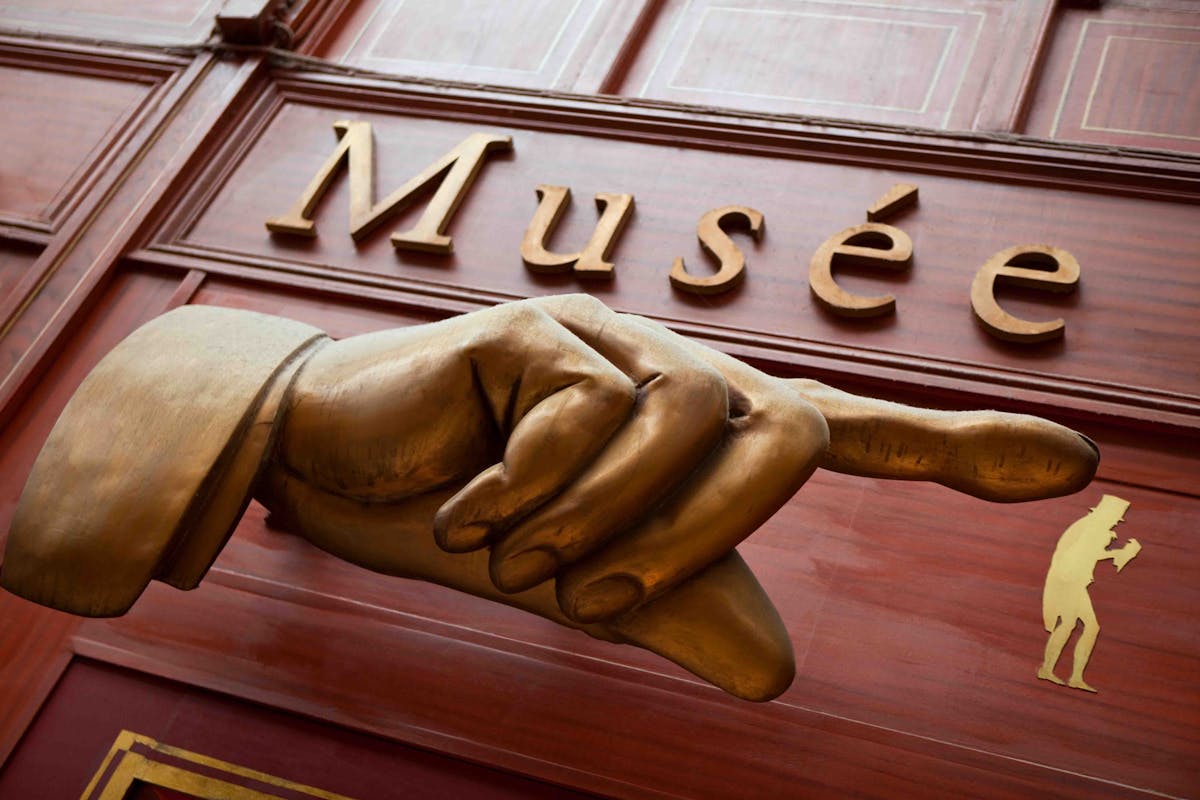 Grevin Museum Architecture
---
Designed in the style of a grand 19th-century palace, the Grevin Museum exudes elegance and sophistication. As you approach the museum, you'll be greeted by a magnificent facade adorned with intricate carvings and ornate details, transporting you back in time.

Once inside, the museum reveals a series of beautifully crafted halls and galleries. One of the most interesting areas is the Hall of Mirrors, inspired by the iconic Hall of Mirrors at the Palace of Versailles. This opulent space dazzles visitors with its reflective surfaces and exquisite chandeliers, making it a perfect spot for capturing Instagram-worthy photos.
Highlights of Grevin Museum
---
Step into the enchanting Hall of Mirrors, where reality and illusion dance a mesmerizing waltz. As you traverse the labyrinth of reflective surfaces, your senses intertwine, leaving you questioning what is real and what is a delightful trick of light.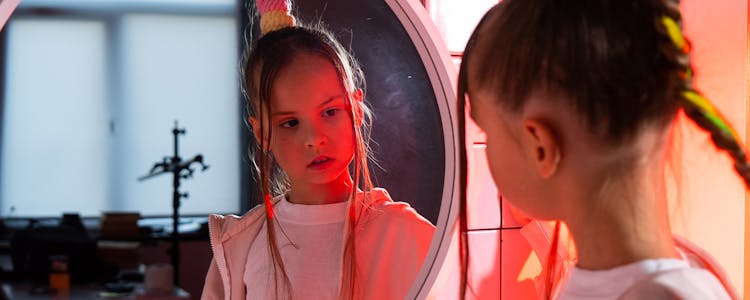 Step into the realm of cinema legends. From the iconic Marilyn Monroe in her iconic white dress to the legendary Charlie Chaplin, this exhibit celebrates the magic of the silver screen and the stars who have graced it.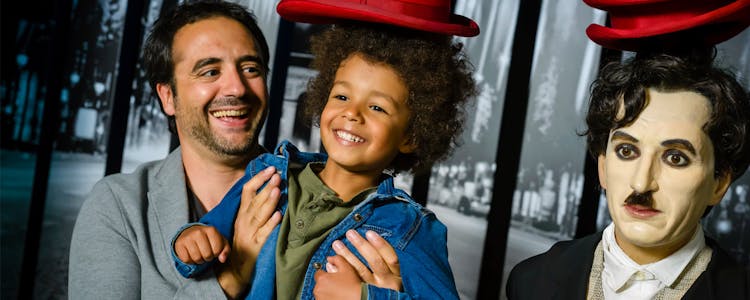 Immerse yourself in the world of haute couture. Rub shoulders with fashion visionaries like Coco Chanel and Jean-Paul Gaultier, and admire their iconic creations. It's a stylish rendezvous that will leave you feeling runway-ready.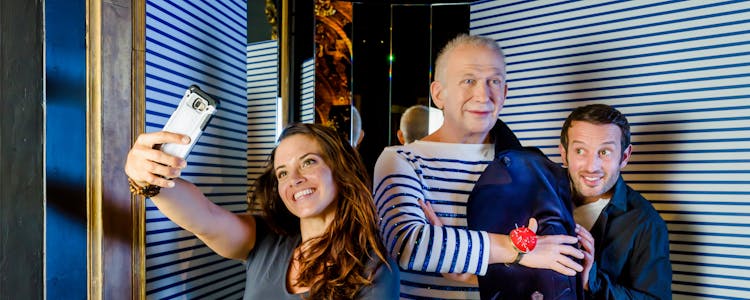 Peek into the world of wax figure creation. Discover the craftsmanship and artistry that goes into crafting these astonishingly lifelike replicas. It's a behind-the-scenes glimpse that will leave you in awe of the meticulous detail.
Get up close to sporting legends like Muhammad Ali and Zinedine Zidane. Feel the adrenaline rush as you stand beside these icons, forever frozen in moments of triumph and glory.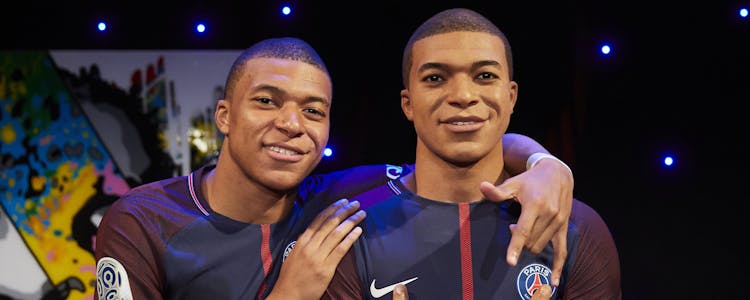 Groove to the rhythm of music history with figures like Elvis Presley, Jimi Hendrix, and Freddie Mercury. Stand next to these musical legends and feel their electrifying energy.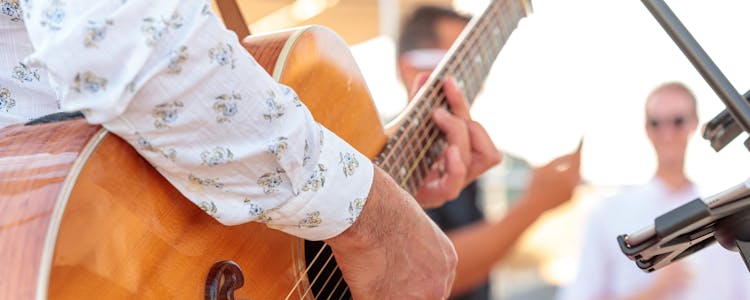 Best Time to Visit Grevin Museum
---
Avoiding peak tourist seasons is key. Summer months, especially July and August, tend to attract larger crowds, resulting in longer queues and a more bustling atmosphere. Similarly, school holidays, such as Easter and Christmas breaks, can see an influx of visitors. Weekdays are generally preferable, as weekends often witness higher footfall. Choose a weekday morning if possible, as it's likely to be less crowded, allowing you to explore the museum at a relaxed pace.

Keep an eye on daylight savings time changes, as they can impact the availability of natural light within the museum. If you prefer to capture the beauty of the building's architecture and exhibits in optimal lighting, consider visiting during the late morning or early afternoon.
Grevin Museum Timings
---
On Weekdays: 10 AM to 6 PM
Last entry: 5 PM
On Weekends: 9:30 AM to 7 PM
Last entry: 6 PM
Getting There
---
Bus
Bus numbers 74, 39, and 85 have stops at the Grands Boulevards, the closest bus stop to Grevin wax museum.
Metro
Take metro lines 8 or 9 to get to the Grands Boulevards Metro station. Metro line 3 will take you to the Bourse Metro Station. Grevin wax museum Paris is a short walk from either of the metro stations.
Train
Take train line L to reach the musuem. The closest stations are Provence and Réaumur.
Insider Tips to Visit Grevin Museum
---
Keep an eye out for special events and temporary exhibits, which add a unique twist to your visit and offer fresh experiences even for returning visitors.
Take a break at the museum's charming café, where you can savor French delicacies and enjoy the company of wax figures of famous artists and writers.
Browse the museum's gift shop for unique and quirky souvenirs, including mini wax figure keychains and artistic merchandise inspired by the exhibits.
Look for the small plaques near the wax figures to learn intriguing details about their creation or history.
Learn fascinating behind-the-scenes facts during guided tours offered at specific times.
Visit during weekdays or early morning hours for a quieter experience and fewer crowds.
Grevin Museum Facts
---
The Grevin Museum was founded in 1882 by Alfred Grévin, a renowned caricaturist.
The museum's famous wax figures are meticulously handcrafted by skilled artists using a combination of clay, plaster, and wax.
The Grevin Museum was the first wax museum in Europe to incorporate interactive elements, making it a pioneer in the field of immersive museum experiences.
One of the oldest wax figures in the museum is of French writer and philosopher Voltaire, created in 1879, which still fascinates visitors today.
The museum features an impressive collection of over 450 wax figures, ranging from historical figures to modern-day celebrities and fictional characters.
It takes an average of three months and a team of skilled artists to create a single wax figure, ensuring a high level of detail and accuracy.
The museum's Hall of Mirrors, inspired by the Palace of Versailles, features 26 mirrors and 2,000 light bulbs, creating a dazzling visual spectacle.
The Grevin Museum has become a popular filming location for movies, commercials, and music videos, adding to its allure and fame beyond its doors.
Restaurants Near Grevin Museum
---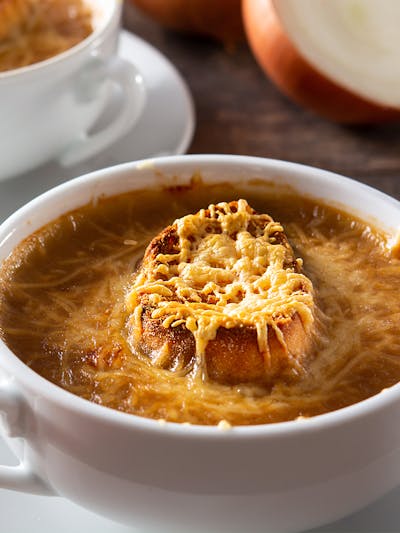 Le Bouillon Chartier
Step into a charming Parisian time capsule at this bustling brasserie, where you can savor classic French dishes without breaking the bank. The vintage decor, lively atmosphere, and mouthwatering menu make it a favorite among locals and visitors alike.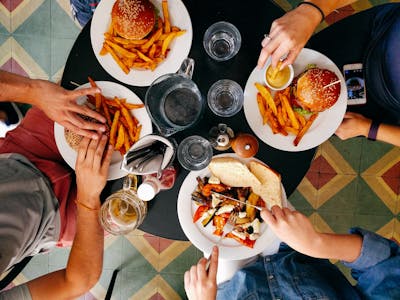 L'Escargot Montorgueil
Delight in the epitome of French gastronomy at this cozy restaurant, specializing in escargot (snails). Let your taste buds embark on an adventurous journey as you indulge in these delectable morsels cooked to perfection, accompanied by exquisite French wines.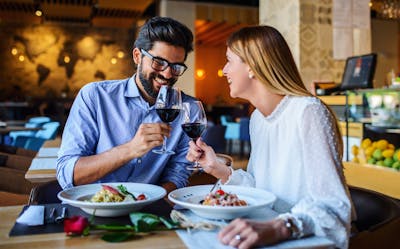 Le Comptoir du Relais
Experience the essence of Parisian bistro culture at this acclaimed eatery. With a menu crafted by a renowned chef, expect innovative dishes infused with traditional flavors. The cozy ambiance and exceptional service create an unforgettable dining experience.
Le Richer
Nestled in the vibrant Sentier neighborhood, this trendy eatery offers a modern twist on French cuisine. From inventive small plates to succulent mains, their farm-to-table approach ensures fresh, flavorful dishes that cater to a range of tastes and dietary preferences.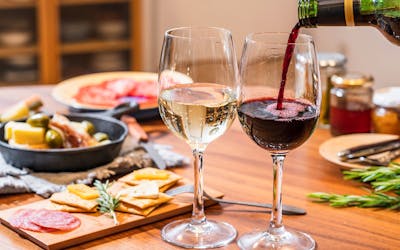 Bistrot Vivienne
Transport yourself to a bygone era at this elegant bistro located in the stunning Galerie Vivienne. Enjoy classic French fare crafted with the finest ingredients, paired with a curated selection of wines. The sophisticated setting adds an extra touch of magic to your dining experience.
Places to Stay Near Grevin Museum
---
Things to Do Near Grevin Museum
---
Notre-Dame Cathedral
Notre-Dame Cathedral is a Parisian icon with stunning Gothic architecture and breathtaking views from the top. Even on a short visit, it's worth marveling at the grandeur and historical significance of this masterpiece.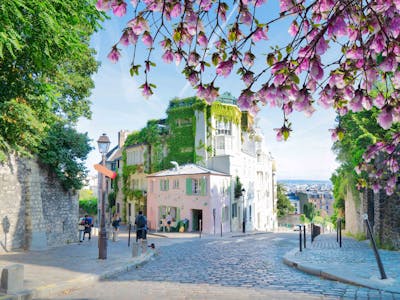 Montmartre
Explore the bohemian charm of the artistic neighborhood, Montmartre visit the famous Sacré-Cœur Basilica, stroll through quaint streets, and soak in the vibrant atmosphere. Don't miss the chance to capture panoramic views of Paris from the hilltop.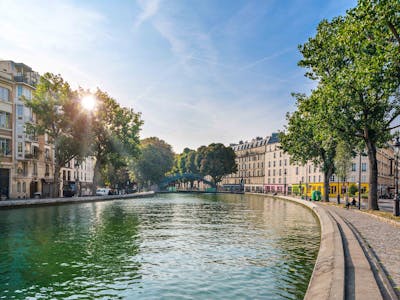 Canal Saint-Martin
Experience a different side of Paris as you walk along this picturesque canal, lined with trendy cafés, boutique shops, and charming footbridges. Enjoy a relaxing boat ride or have a picnic by the water's edge.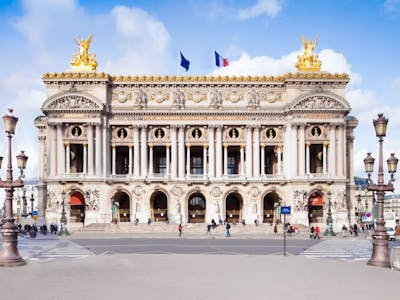 Palais Garnier
Step into the opulent world of opera at this historic venue, known for its lavish interiors and grand performances. Take a guided tour to admire the ornate details, including the breathtaking ceiling painted by Marc Chagall.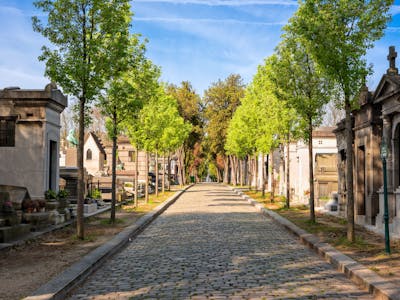 Père Lachaise Cemetery
Discover a unique and serene resting place where famous personalities like Oscar Wilde and Jim Morrison are buried. Stroll through the tree-lined paths, admire beautiful tombstones, and feel the historical ambiance of this renowned cemetery.
FAQs
---
Grevin Museum was inaugurated in1881, which makes it around a 142 years old.
Grevin Museum was built by Arthur Meyer and Alfred Grévin.
The Grevin Museum has around 500 wax figures on display, which makes it a large attraction to scour.
Skip the line tickets for Grevin Wax Museum are can be worth it when you want to save your time and whizz past the long queues.
Yes, you can buy pocket-friendly combo tickets that also include other attractions nearby, like a cruise on the Seine River.
The Grevin Museum is accessible by public transportation, like buses, trains and metro.
The Grevin Museum remains open throughout the year.
Yes, the Grevin Museum is usually open on Christmas and New Year.
You can dine in at the Cafe Grevin located right next to the wax museum.
Yes, washrooms are available at Grevin Museum for visitors' convenience.
There is no specific dress code mentioned to visit Grevin Museum, but comfortable attire is recommended.