Musée de l'Orangerie Reopening Date - 23rd June 2020
---
Musée de l'Orangerie resumed on 23rd June 2020. With safety measures put in place, actions have been taken to ensure maximum hygiene, at the same time to create a fun and seamless experience for all.
Safety Measures in Place at Musée de l'Orangerie
---
Due to safety reasons it is mandatory for all visitors above the age of 11 to wear masks. All guests are requested to carry their own protective gears as this will not be provided at the venue.
Hydroalcoholic gel stations have been made available at various points with the attraction for guests to avail. Various signage and instructions points have been installed throughout the museum for visitors to follow. This is also to ensure that a safe distance is maintained between each guest to avoid overcrowding.
Access to cloakrooms is restricted to only items that cannot be permitted into the venue. Cafe within the museum has been temporarily closed. Bookstore will continue to remain open during regular operating hours. A one-way traffic system is indicated by signs and markings which guests are required to follow within the store.
Until September 14, 2020, only the Nymphéas rooms are accessible.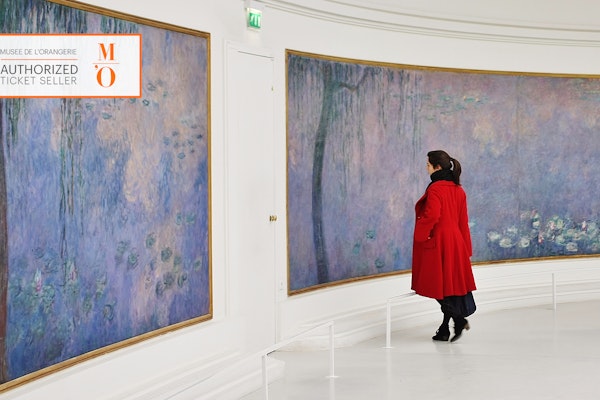 Booking Musée de l'Orangerie Tickets Online
---
Tickets for Musée de l'Orangerie are available here.
All visitors are requested to book their tickets in advance before arriving at the venue. Date and time can be selected based on personal preference. Guests can enter by scanning the barcode from their smartphones directly to gain entrance.
For more information about visiting Musée de l'Orangerie, refer to their information page here.
here.