Christmas is the most wonderful time of the year and an experience that is made even better with friends and family. The coming together of loved ones, the excitement of sharing presents, and the general feeling of joy that encapsulates everything; there's something truly special about the holiday season. If you're in Paris during Christmas, you have some wonderful times to look forward to. Read through our Christmas in Paris guide and get a rundown of everything festive in the city of love.
Christmas in Paris
---
Christmas in Paris is indeed very spectacular. Christmastime in Paris is just as elegant as the city itself. It's difficult to dampen the enthusiasm of the holiday season in Paris—the city illuminates, from the lights along the Champs-Élysées to Galeries Lafayette's multi-colored tree to some of the world's most beautifully adorned window displays. When you're not outside enjoying the celebrations, you may find the festive spirit indoors at Christmas-themed tea salons, cafes, and bakeries. Paris is known as the "City of Light" for a reason, and this is especially true during Christmas. A walk around the charming lanes of Paris and you'll be greeted with illuminated squares and a general air of holiday cheer
6 Things to do during Christmas in Paris 2022
---
A trip to Paris in the winter adds an added layer of enchantment, as the City of Lights is illuminated by thousands of glittering lamps. From window shopping and exploring Christmas markets to a spin on an outdoor ice rink and riding a vintage funfair, each of Paris' neighborhoods has something festive going on. Here's our pick of the top 6 things to do during Christmas in Paris:
Shop at the Paris Christmas markets
A Christmas market is built up in the heart of town at Les Halles, replete with 30 wooden chalets selling mulled wine and trinkets, a 65-foot illuminated Christmas tree, and even Santa Claus's home. On the other side of the river, across from Notre Dame, is an intimate market with about 30 vendors selling regional food, hot chocolate, and handcrafted goods in the Square Viviani. To make traveling around the city easier and economical, you can buy hop-on-hop-off tickets. As the name suggests, these tickets allow you to board and deboard buses in the designated route as many times as you like.
Catch sight of Paris Christmas lights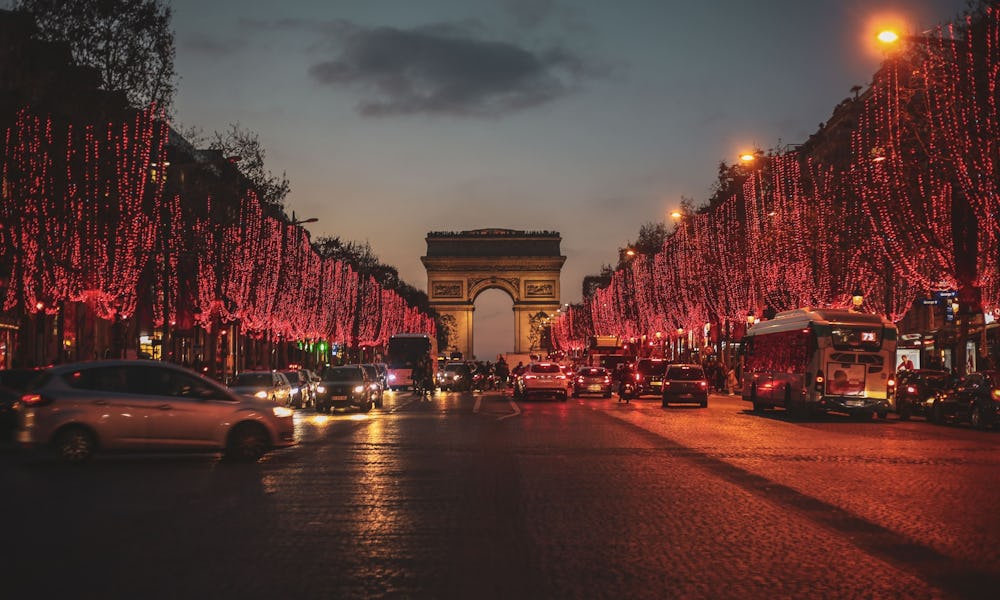 Paris is decked out in her Christmas splendor starting mid-November. Glittering lights are strung across the trees, and colorful decorations are hung across the streets. The festive season adds a layer of glitz to most parts of Paris, but the Champs Elysées has the most extravagant show. The exhibit this year will be on display from November 20, 2022, until January 2, 2023. This year, the lights will be turned off at 11:45 pm every night to save energy, except for on Christmas Eve and New Year's Eve.
Spend Christmas in Disneyland Paris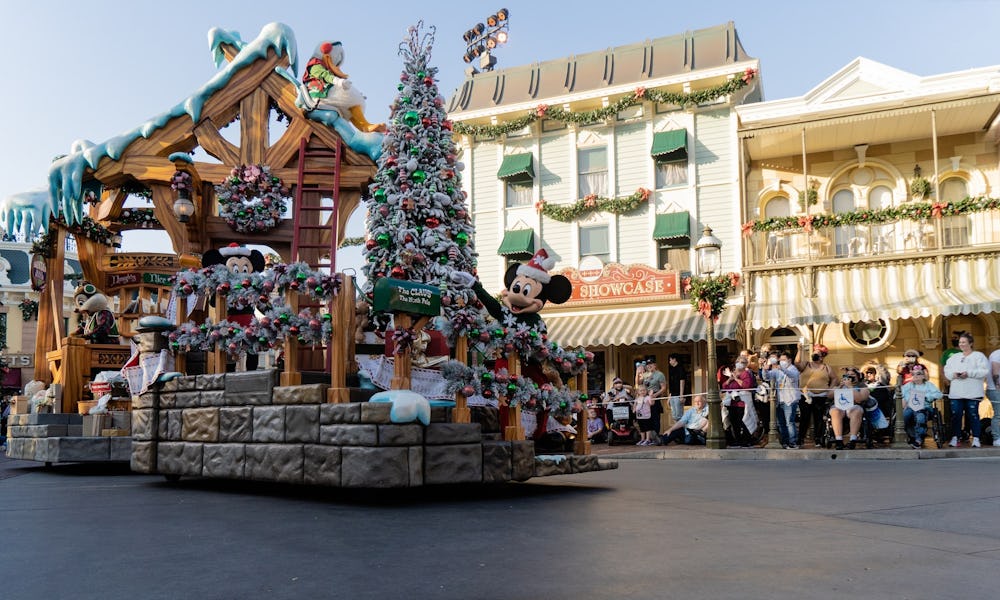 While Disneyland is the most enchanting place on earth, the festive atmosphere in the theme park makes it even more magical during the festive season! Disneyland Paris, brimming with your favorite Disney characters, is the ideal spot to get into the Christmas spirit, as they celebrate "Disney Enchanted Christmas" this year. Beautiful wintertime decor, spectacular Christmas season entertainment, an outstanding Christmas parade, and a gourmet treat of winter specialties can all be found at Disneyland Paris during the holiday season. If you visit Disneyland Paris on December 25th, you will find it to be a much less busy place. Because most residents are in Paris for family celebrations, there are fewer people and shorter lines for all rides. Disneyland Paris' Christmas theme goes on from November 12, 2022 to January 8, 2023.
Gaze at the Christmas lights of the Eiffel Tower at night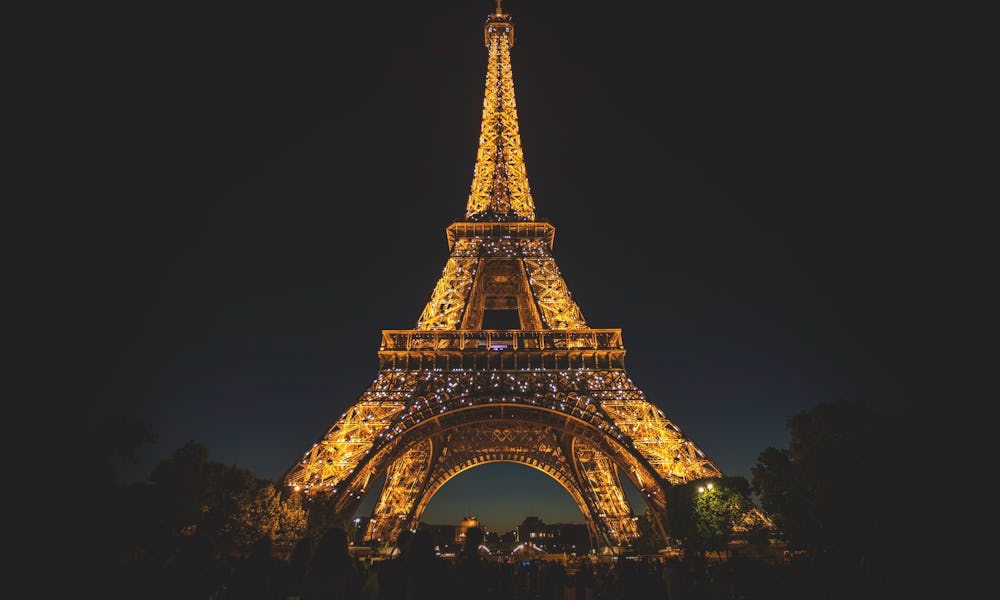 Even in the depths of winter, the Eiffel Tower provides guests with exceptional experiences: a gastronomic delight on the 1st level during the Christmas season, a late-night opening every day, and a breathtaking glimpse of the glittering Eiffel tower at night. Not to mention the breathtaking views of Paris from the Eiffel Tower's three levels. The Eiffel Tower boutiques are also ready to provide you with valuable gifts and decorations for the year's end celebrations! Don't miss out on the stores on the second and first floors. The champagne bar is waiting for you at the top! Open every day from 12 pm to 10 pm.
Set Sail on a Seine River Christmas Cruise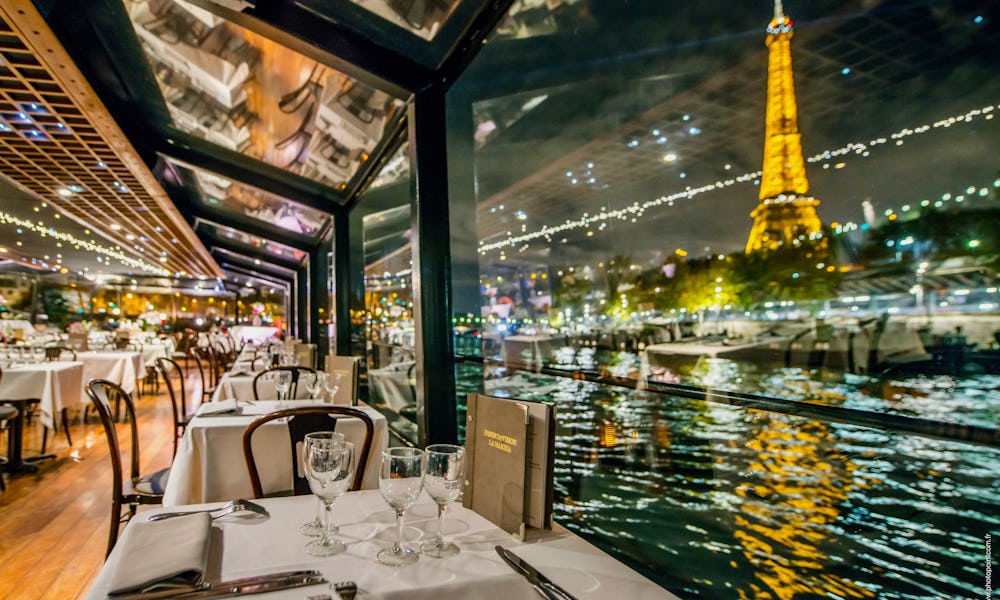 On an exquisite Bateaux Parisiens dinner cruise, spend a festive Christmas Eve or Christmas Day drifting along the Seine. With a glass of champagne in hand, toast your friends and loved ones while enjoying the UNESCO-listed riverbanks and sites such as the Eiffel Tower, Notre Dame, the Louvre, and the Musée d'Orsay. For a truly unique holiday, take a seat in your desired location for a sumptuous 5-course supper accompanied by wine and live entertainment. Whether you prefer to take in the romantic vistas of the city while sipping champagne, or simply want to see things from a different perspective, a Seine River cruise is a must-do when visiting Paris.
Attend a classical concert at Sainte-Chapelle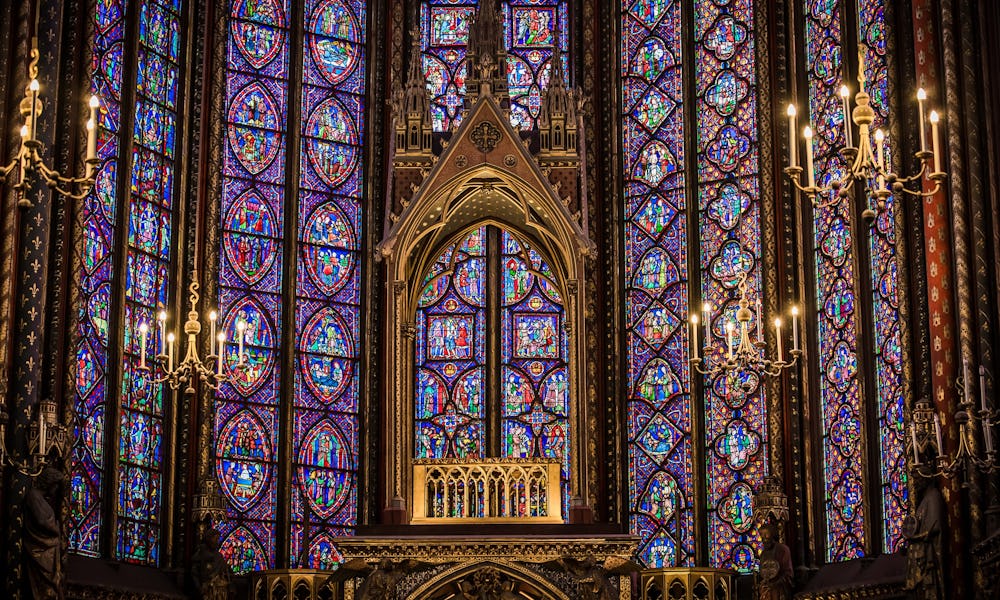 The Sainte-Chapelle is one of France's most visited sites, located just minutes from Notre Dame Cathedral. However, only a small percentage of the million tourists who walk through the intricately decorated doors of the chapel each year get the opportunity to attend an exclusive classical concert on the other side. Euromusic Productions gives you a series of concerts and recitals honoring classical music greats, bringing together the best sets and soloists in Paris. The list includes works by JS Bach, Mozart, Vivaldi, and Handel. Pro tip: Make sure to buy your Sainte-Chapelle tickets in advance.
Tips on how to spend Christmas in Paris
---
With their warm greeting and tantalizing selection of up-market luxury presents, apparel, and perfume, the enormous department stores on Boulevard Haussmann are a special Christmas highlight.
If you just go to one Christmas market in Paris, make it the Champs-Élysées. With its wonderfully brilliant lights, fairground carousels, and apparently never-ending line, this is by far the largest and most famous Christmas market in the city, lining both sides of the city's most famous road.
Many family-friendly events and activities are available around the city throughout the holiday season, including ice skating and elegant old-style carousels. Ice skating rinks can be found in some of the most spectacular city settings, including under the Eiffel Tower.
If you're looking for a quick boost, try a festive energy booster. Chocolate is famous in Paris, and a beautifully smooth and creamy chocolate chaud is a popular winter beverage.
Frequently Asked Questions
---
Is Christmas a good time to visit Paris?

How do they celebrate Christmas in Paris?

Will there be Christmas markets in Paris in 2022?

What do they call Christmas in Paris?

What is the best Christmas market in Paris?

Does it snow in Paris during Christmas?