The joie de vivre spirit of Paris is turned up to an 11 during New Year's Eve.

If you're lucky enough to spend the New Year's Eve in Paris, you'll be truly spoilt for choice when it comes to things to do. Considered one of the best places in the world to bring in the last day of the year, Paris is colourful, exciting, and full of life. In fact, New Year's is hardly a one-night affair in Paris (and the rest of France). New Year celebrations in Paris begin on January 1st and lasts for the entire month!

Unsure about your plans for New Year's? Allow us to help you out with our handy New Year's Eve in Paris guide
New Year Eve In Paris - What's the hype?
---
New Year's Eve in Paris is a truly unforgettable experience, complete with fireworks and streets teeming with locals and tourists out to celebrate. A general spirit of celebration fills the air and the city is bedecked in lights and liveliness to bring the year to a close. The bars, clubs, and streets are ready for a night of frivolity, cruises and cabarets are decked to impress - New Year's in Paris is awe-inspiring.

A popular choice amongst local Parisians and tourists for clocking in the New Years is clubbing. There are many iconic clubbing destinations in Paris like the Ice Kube Bar, Le Bus Palladium, Club Haussmann and Wanderlust where you can have an absolute ball with your friends.

You can also go for a ride on Grande Roue - the largest Ferris Wheel in the world and consume mesmerizing views of the city of lights, living to its moniker on New Year's Eve. If you're in the mood for an extravagant night with a glint of Parisian touch, head to the Moulin Rouge cabaret, the most iconic Parisian cabinet in the world for an evening of champagne and entertainment. During the day, you opt for a Hop-On Hop-Off tour of the city to witness the city prepare for the festivities of the night.
10 Ways To Spend New Years In Paris
---
Here's a specially curated list of ways you can celebrate New Year's Eve in Paris.
New Year's Cruise on Seine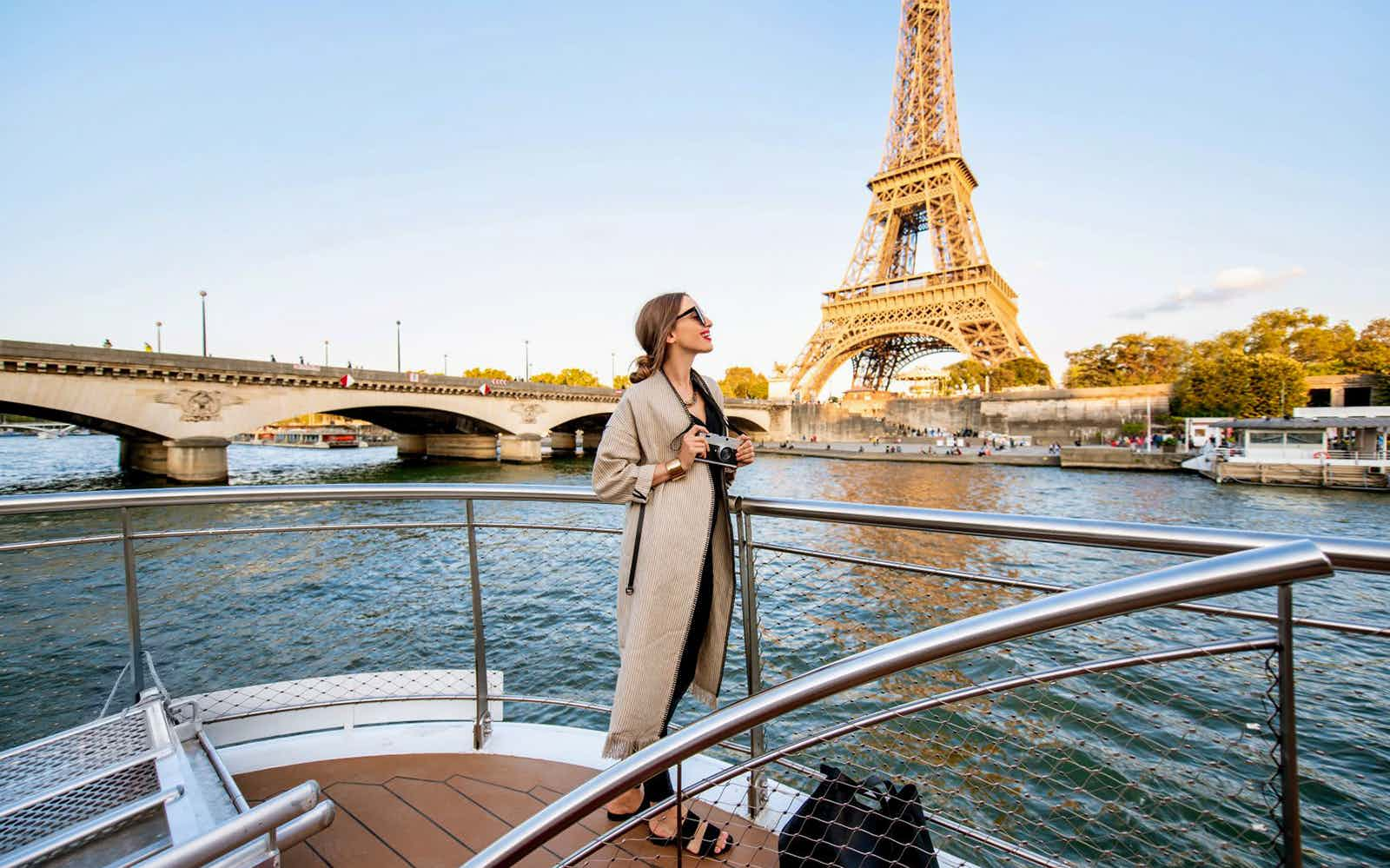 Sail through the silky waters of River Seine and catch a glimpse of iconic Paris landmarks like the Eiffel Tower, the Louvre and the Notre Dame Cathedral. With a drink in your hand and a three-course French meal spread out on your dinner table, enjoy a breathtaking fireworks show at the foot of the Eiffel Tower as the clock strikes twelve. There's truly nothing like a cruise to celebrate the year that passed.
Check out the best Seine dinner cruises.
New Year's at Disneyland Paris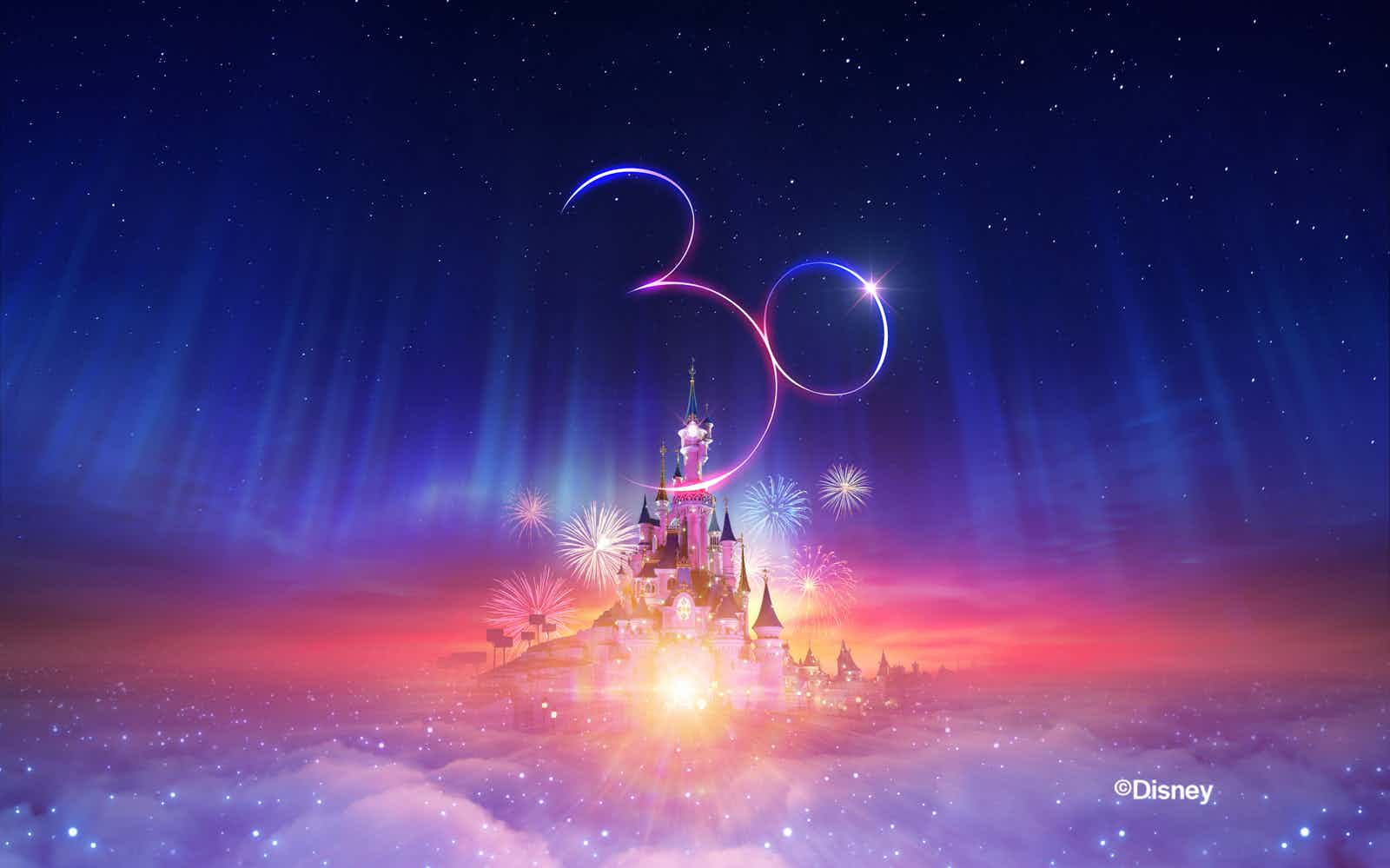 The happiest place in the world obviously tops the list of places to ring in the New Year with your family! Disneyland Paris is home to fantastic rides and attractions, delicious food, countless shopping avenues - all suited for each member of your family. The theme park also hosts fabulous parades and presentations for the New Year's Eve celebration.
Heading to Disneyland this Christmas? Here's all you need to know about spending Christmas in Disneyland Paris.
Party with the locals on Champs-Élysées
Often described as the most beautiful avenue in the world, Champs-Elysees is the place to be at during New Year's Eve in Paris. Festive and open to the public, Champs-Elysees allows you to mingle and party with locals and share a drink with them as you welcome the New Year. If you're looking to spend New Years in Paris on a budget, this is where you should head.
Catch the Eiffel Tower Light Show
If you want to experience the glamorous charm and beauty of Paris, make your way to the Eiffel Tower for the famous midnight light show and see the magnificent tower light up at the stroke of midnight. The best view of the Eiffel Tower light show can be had from Trocadero but remember to arrive on time.
Before the Eiffel Tower light show, why not go atop the Eiffel & view the city amidst preparations? Here are a few recommended experiences.
Dance the night away at the Rex Club
The Rex Club is arguably the biggest attraction on the Grands Boulevard and offers a rave clubbing scene. Located next to one of Paris's most famous cinemas, this dance club , pulls a cosmopolitan party-loving crowd. Wear your dancing shoes and groove your way into the new year.
Party on the Streets at Sacré-Coeur
Image Courtesy: Paris Inspired
The Sacre-Coeur steps and squares are the venue for the second most popular "street party" in town. While much calmer than the party at Champs-Elysees, the Sacre-Coeur offers fantastic panoramic views of the city, along with a fantastic view of the fireworks that set off at midnight. After the fireworks, you can make your way to the many pubs and bars located within walking distance.
Feathers & Festivities at Moulin Rouge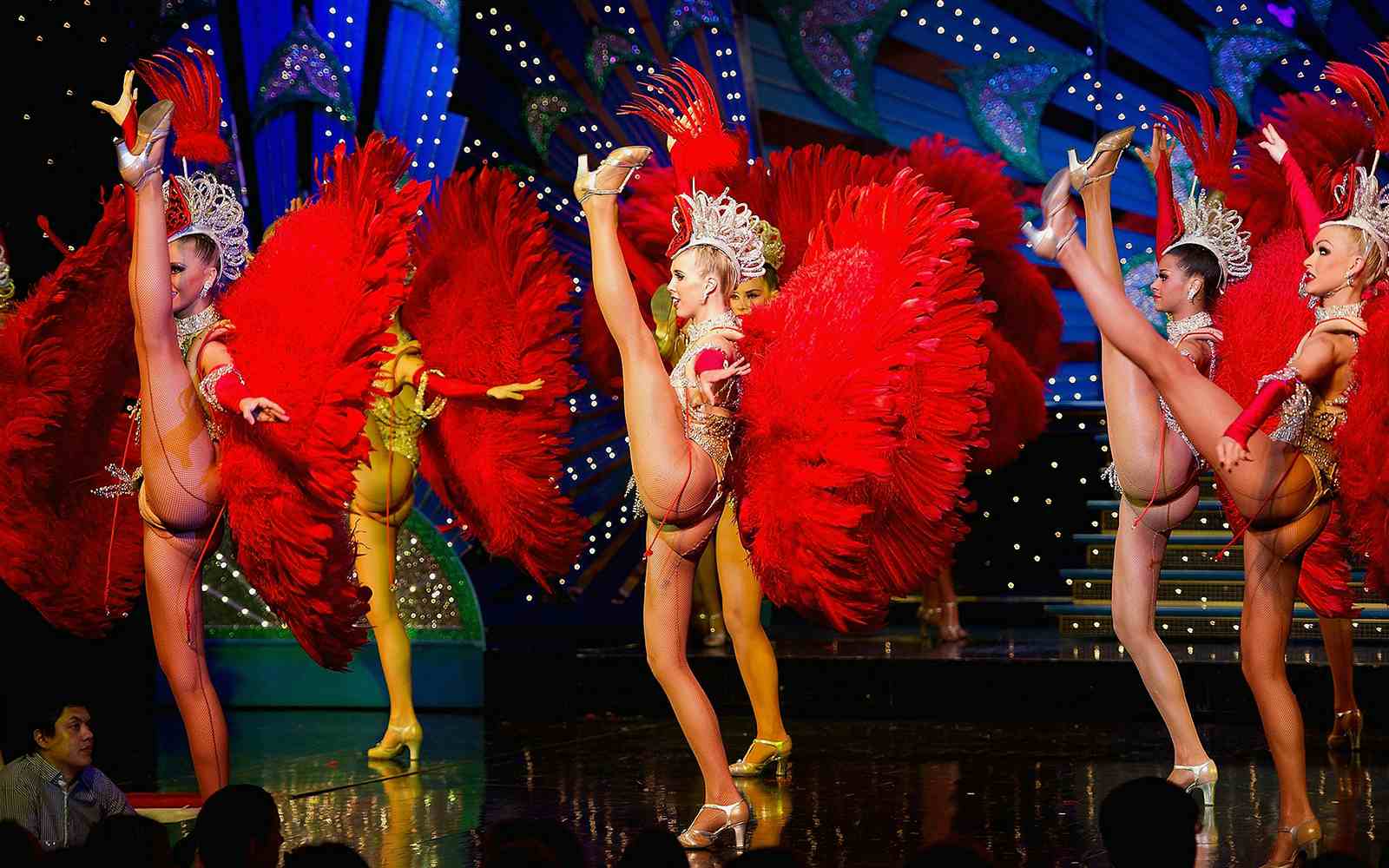 Another great way to bring the year to a close is by attending the iconic Moulin Rouge cabaret show. This Féerie show features 80 global artists, including 60 talented Doriss Girls and over 1000 costumes with feathers, sequins, rhinestones and more! There's no classier way to bring in the New Year than by watching a show at the Moulin Rouge
Check out discounted tickets to the Moulin Rouge Cabaret on New Year's Eve
Enjoy a concert at Sainte Chapelle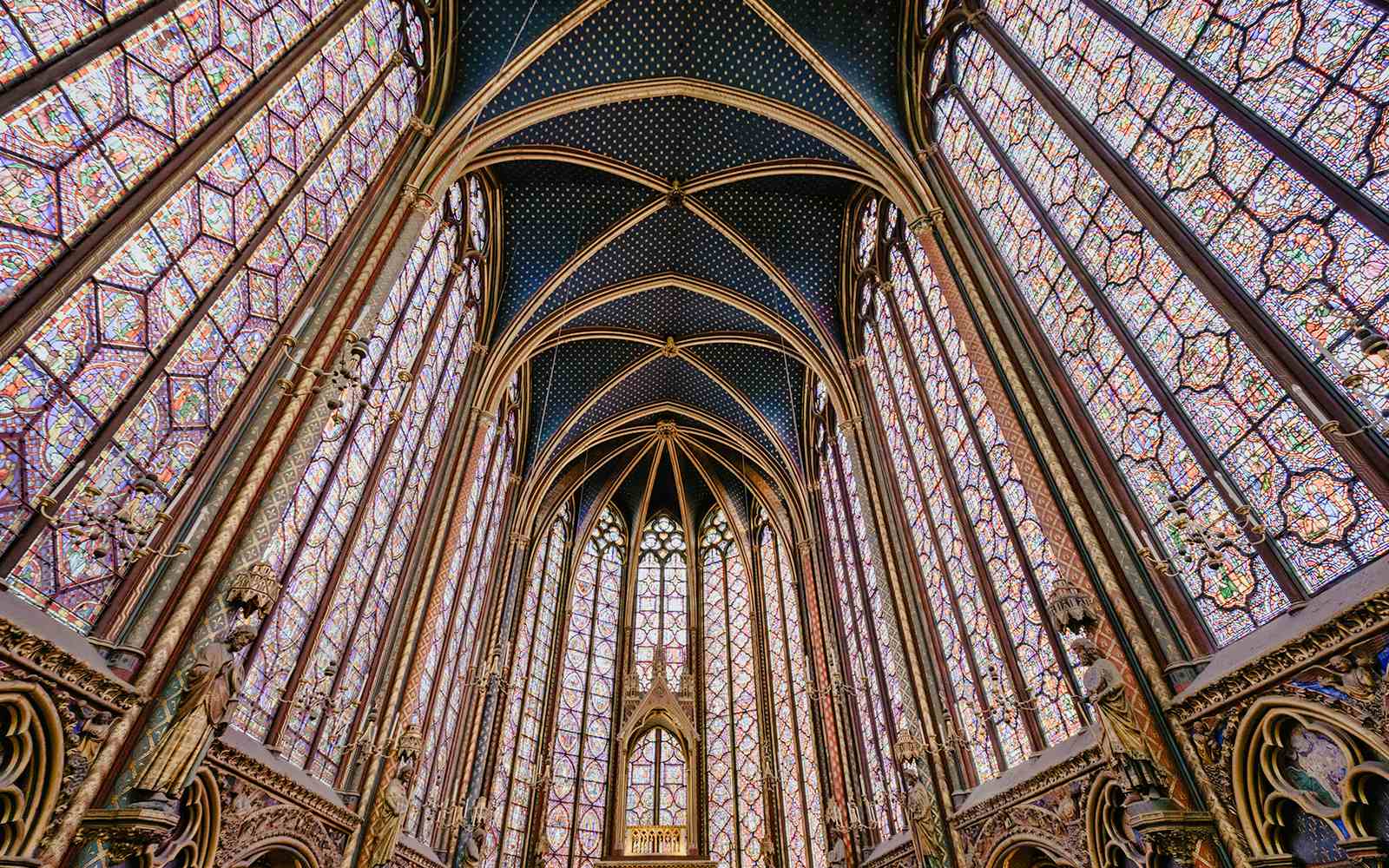 If you're looking for something a little more low-key, attend one of the concerts at the Sainte Chappelle. Ideal for music fans, this evening concert features a good mix of gospel and winter songs. Book your tickets in advance since this is a popular choice amongst tourists and locals.
Fireworks at the Arc de Triomphe
Fireworks and light shows are a big part of New Year's Eve celebrations across the world and Paris is no different. An elaborate and exciting light and sound show is hosted at the Arc de Triomphe where Paris's glorious history is showcased. Right before midnight, the facade of Arc de Triomphe displays a countdown and when the clock strikes twelve, Paris's sky gets illuminated with stunning fireworks.
Cabaret and Burlesque at Lido de Paris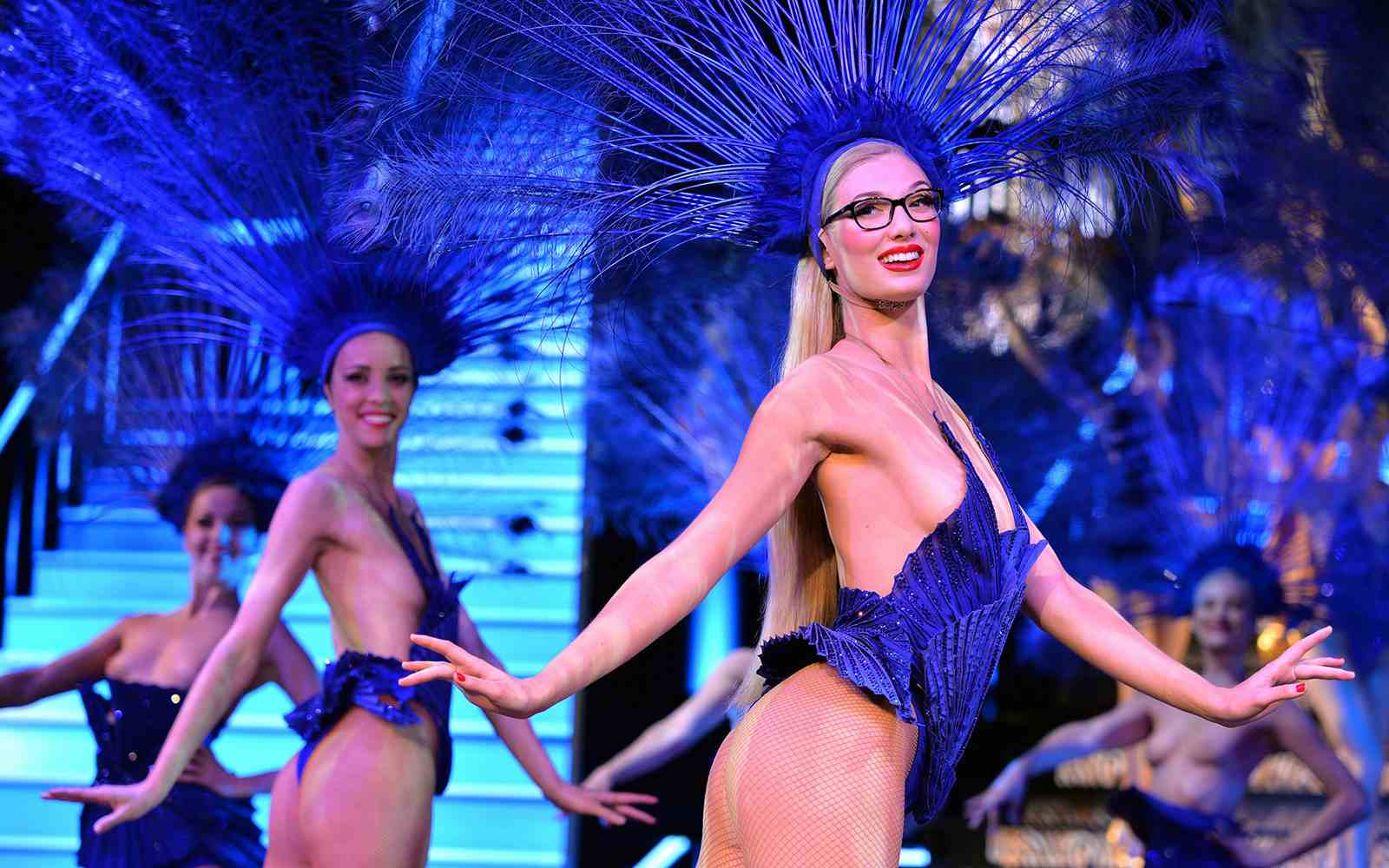 If Moulin Rouge doesn't strike your fancy, another great option is Lido de Paris, located on the Champs-Elysees. For New Year's Eve, the cabaret offers a special package that includes tickets to a special midnight show, dinner, champagne and even an after-party! If you just wish to watch the show, there's a separate package available for that as well.
Check out discounted tickets to the Lido De Paris on New Year's Eve
New Year Parties and Events In Paris
---
Looking for the top places to groove your way into the New Year? Here are the top New Year parties and events in Paris you should be heading to.
1. New Year's Eve Party 2022 Disneyland Paris
Bring 2022 to a close in style with Disneyland Paris's New Year's Eve party. Unlike other days, the theme park attractions will remain open until after midnight (2 AM). Welcome 2023 with your favourite Disney characters, along with dance parties, fireworks, attractions and, of course, a classic Disney parade.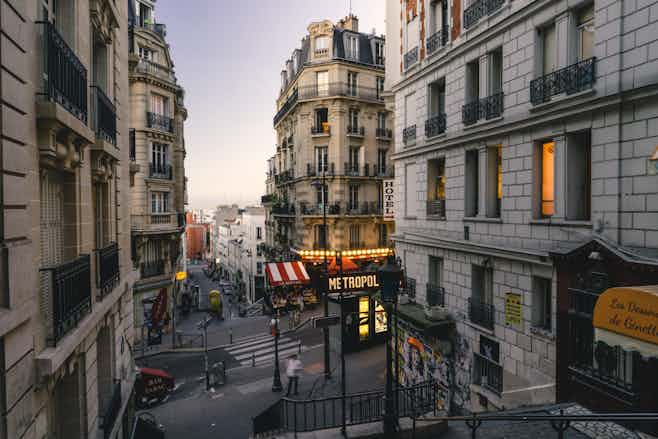 2. Rooftop New Year's Eve 2022 in Paris
On December 31, 2022, make your way to the rooftop of Espace Montmartre on 18th arrondissement and celebrate the arrival of 2023! Adding to the rooftop experience are several DJ sets with electro, disco, pop, RnB and more! Top it all off with fantastic views of the city and you've got yourself a terrific night. 3. New Year's Eve Dinner 2022 at Terrass'' Hotel
Celebrate the New Year with stunning views of Paris while dining on a scrumptious gourmet meal at the 7th floor of the Terrass'' Hotel. Celebrate the New Year in style with delectable food, breathtaking views of Paris and a jazz concert to boot!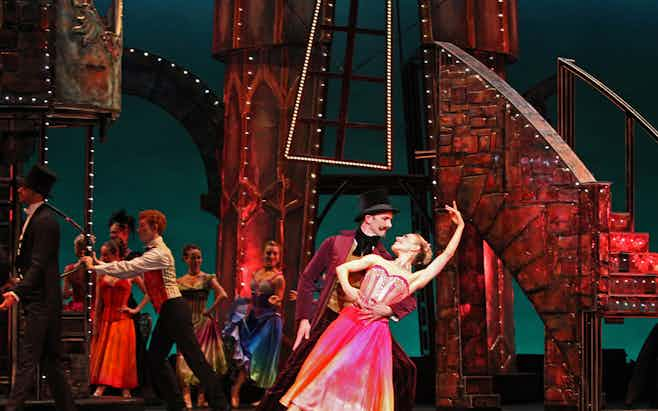 5. Paradis Latin New Year's Eve Dinner 2022
There's no experience which quite matches up to a night in a Parisian cabaret, and more so in the city's oldest Cabaret - Paradis Latin. With the L'Oiseau Paradis show and a gourmet dinner in a fabulous setting, witness the countdown to midnight, and party until the break of dawn.
Getting Around Paris On New Year's Eve
---
Keeping the excessive crowd that Paris attracts on New Year's Eve, here's what you need to know about the transport options available at your disposal to avoid getting late.
Taxi
Although the most expensive, hailing a taxi is definitely the most convenient way to travel around the city. Avoid it during peak traffic hours though because you'll end up being stuck in traffic. Also, while looking for a taxi, check if you're boarding a registered taxi, which is equipped with a roof-top status light and sign. The best practice is to either flag down a taxi on the street or get one from a designated stand.
Metro
One of the most popular public transport system in Paris, the metro network is 214 km long with almost 300 stations in total. Identified as one of the busiest metro networks in the world, the Paris metro has 16 lines which are identifiable by different numbers and colours. Operating over different routes covering the length and breadth of Paris, the metro is a great way to travel in Paris on New Year's Eve. For a hassle-free travel on the metro, grab the T+ ticket or Paris Visite Card.
Tram
The Paris tramway network has 7 lines from T1 to T8, except T4 which is run by the French National Railway. With 148 stations serving the perimeter of the city, the tram network is more suited for locals who live on the outskirts of the city. This mode of transport isn't as popular among tourists since most lines only run in the city's outskirts. The best tram line for tourists is line 1, as its final destination is the Basilica of Saint Denis though it can also be reached by metro line 13.
Bus
Paris's bus network has 64 lines in total with hundreds of stops throughout the city. These bus lines are colour-coded and numbered and you can travel to almost every part of Paris on a bus. However, the roads are known to be chock-a-block on New Year's Eve, hence metro and trams are better advised.
All the regional transport networks will run a normal service, except for a few routes that will be closed from 2:15 AM to 5:30 AM.
Some metro lines (1,2,4,6,9,14) will run a non-stop service throughout the night of 31st December, as will some of the regional train lines (RER A, B, C, and D).
Tips For Those Traveling To Paris During New Year's
---
Tickets for NYE parties at most clubs tend to sell out by mid-November so book your tickets in advance to avoid facing a sold-out situation and ruined New Year's Eve.
If you're planning on visiting Champs-Elysees to celebrate New Year's Eve, be wary of your personal belongings. While the general vibe of the place is best described as harmless, pickpocketing is common in large crowds.
If a fancy dinner at a restaurant with a view is your idea of for New Year's Eve celebration, remember to book in advance. The city, in general, is very crowded for NYE and if you don't make a reservation beforehand, it might be difficult to find a table.
Planning to watch the light and fireworks show at the Eiffel Tower to celebrate the New Year? Make sure you reach the area before 10:30 PM and grab a spot at the garden in front of the Eiffel Tower.
While there are no strictly observed French New Year's Eve traditions, NYE is celebrated with friends with lots of dancing, confetti and free-flowing bubbly. If you're celebrating with locals, be prepared for that, a lot of Bonne Annee (Happy New Year in French) and maybe even a peck on the cheek as the clock strikes twelve.
Frequently Asked Questions About New Years Eve In Paris
---
Do trains run on New Year's Day in Paris?
Is the Louvre open on New Years Day?
Are there fireworks in Paris for New Years?
What do you wear in Paris on New Year's Eve?
Can you go up the Eiffel Tower on New Year's Eve?