When in Paris, a cruise on River Seine is an experience you just cannot miss. Bateaux Parisiens was established in 1956, and has established itself as the one of the best river cruise companies in Paris. With high quality service, delectable traditional French cuisine, and a glass canopy boat to guide you through Paris, a Bateaux Parisiens river cruise is an experience unlike any other.
What makes Bateaux Parisiens stand out from the rest
---
Audioguides: If you go on a Bateaux Parisiens river cruise tour, then no matter what language you speak, you will understand all the information thanks to availability of audio guides in 14 different languages, including a special audio commentary for children.
Modern fleet: Bateaux Parisiens has been renovating their fleet since 2010. The boats have glass canopies, and massive glass windows, meaning everyone inside gets a spectacular view of the city.
Gastronomy: Bateaux Parisiens is known for its delicious food. The traditional French meal served is made of local seasonal produce. Based on the cruise you choose, you get to have a drink along with your flavoursome meal, accompanied by a live band. This makes it an experience you will not be able to forget anytime soon.
Experience: Bateaux Parisiens handles over 3 million travellers every year, and knows how to make their experience worth their money. A well-reputed company, they have a fleet of 13 boats to take you around Paris, and are one of the leading river cruise companies in the city.
Other Benefits: The Bateaux Parisiens fleet and their restaurant, Le Bistro Parisien, offer free WiFi access for 24 hours, which means you can upload pictures on the go. Additionally, while most river cruises are strictly non-smoking, the Bateaux Parisiens have some boats with an outside terrace where you can relax and smoke.
Rated 4 out of 5 stars, read what others have to say about Bateaux Parisiens on TripAdvisor.
Why book a Bateaux Parisiens river cruise through Headout
---
At Headout, our aim is to bring convenience into the way people travel. Be it pricing, ticket collection, or even customer service, we are trying to change the norm and make your travel experience super smooth. When you book with Headout, your trip is hassle-free, ensuring you spend more time soaking in the beauty of Paris rather than worrying about getting your tickets.
Combos


Bateaux Parisiens: Your Bateaux Parisiens tickets only give you access to the river cruise you book for.


With Headout

: With Headout, you can enjoy a river cruise, along with a Crazy Horse show. You can also explore the Eiffel Tower and the Arc de Triomphe, along with your river cruise.



Better Prices


Bateaux Parisiens: Given that Bateaux Parisiens gives you the finest of food and the highest quality service, it is expected that it will be on the slightly expensive side.
With Headout: Working with a network of vendors across Europe, we offer experiences that have great value for money. Combined with our other Parisian experiences, you'll get to do more and pay less, making it an absolute steal.



Customer Service


Bateaux Parisiens: The Bateaux Parisiens office is open from 10 AM to 10:30 PM. In case you have a change of plans, it may not always be convenient for you to reschedule or cancel.
With Headout: Headout's customer service channels are open 24/7 to ensure that no matter what time of the day, we can help you out. You can chat with local experts at any time and get all your questions answered. With a flexible cancellation policy, it's possible for you to reschedule a tour or even cancel it for a full refund up to 24 hours before most experiences.
Top Bateaux Parisiens River Cruise Experiences
---
Bateaux Parisiens - Seine River Sightseeing Cruise
Your river cruise begins at the Port de la Bourdonnais, at the foot of the Eiffel Tower. This flexible ticket ensures that you can board the cruise any time of the day within the oeprating hours. Your hour long cruise on the river Seine takes you past some of the most iconic landmarks such as the Louvre, Institut de France, and Grand Palais.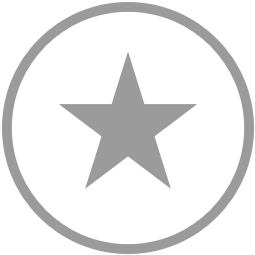 Inclusions
1-hour Bateaux Parisiens Seine River Cruise (flexible ticket)
Complimentary audio guide on cruise, available in 14 languages
Bateaux Parisiens - Seine River Sightseeing Cruise ✪
€12.50
Bateaux Parisiens - Seine River Lunch Cruise with Live Music & Audio Commentary
Enjoy a freshly prepared seasonal three-course meal as you cruise along the Seine. Take in the sights around Paris as you sip on some wine and listen to a live band. Look out for the Louvre, Musée d'Orsay, and the Notre Dame Cathedral.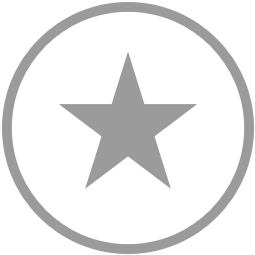 Inclusions
Three course lunch
Audio commentary
Seine River Lunch Cruise with Live Music & Audio Commentary ✪
From €59
Bateaux Parisiens - Early Evening Seine River Dinner Cruise
Enjoy a delicious three-course dinner as you admire the City of Lights. The glass canopy boat ensures you can see the beauiful city lit up from the Seine. As you sip on your wine, you can take in the stunning views of Paris and look out for some of the most iconic landmarks of the city.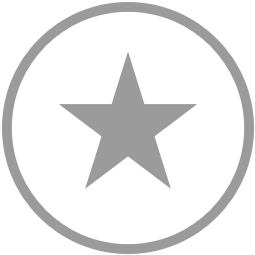 Inclusions
1.15 hour Bateaux Parisiens Seine River Cruise
3 course dinner (drinks included)
Bateaux Parisiens Early Evening Seine River Dinner Cruise ✪
From €69
Bateaux Parisiens - Premium Seine Dinner Cruise
Take in the beautiful sights of the City of Love as you enjoy a scrumptious 3-course meal prepared with seasonal produce. As you enjoy a glass of wine, you can look out of your glass canopy boat at all of Paris glittering away.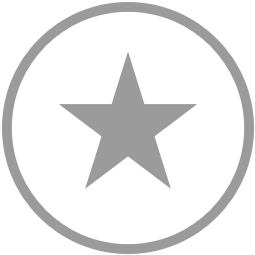 Inclusions
2.5 hour Bateaux Parisiens Seine River Cruise
Live musical entertainment
3 course dinner (drinks included)
Premium Seine Dinner Cruise ✪
From €99
Bateaux Parisiens Reviews
---
I booked the river cruise with dinner as a birthday surprise for my wife and was unsure what to expect I had booked the evening cruise with dinner ,when we arrived at the quayside we were welcomed aboard and we found the staff and crew on board to be very professional and helpful and the food we were provided was amazing,it was a wonderful experience and one we will both remember for a long time
Alan J, April 2018, TripAdvisor
This was an amazing way to see Paris and have a fantastic lunch at the same time!
As part of our honeymoon, we booked this cruise to allow us to relax, eat some good food and see as much of Paris at the same time - and it surpassed our expectations! From start to finish, the customer service was welcoming, friendly and well timed. Having a window seat made a big difference, and allowed us to see clearly the sites well illustrated on our guide.
The food options allowed us to try some of the national cuisine, with all 4 courses being of very high quality. The desserts were especially a highlight! In the background, the music was pleasant, upbeat and added to the atmosphere.
We would thoroughly recommend to anyone who would enjoy a relaxing approach to seeing and experiencing Paris!
Richard S, April 2018, TripAdvisor