France is the most visited nation in the entire world, and Paris is probably the biggest reason for that. The cultural capital of the world is perpetually awash with dazed masses, and this hustle could be a tad unnerving for some. If you find yourself in Paris searching for a little peace of mind, Provins, France is your town. Provins is just over an hour away from Paris, and is bathed in history. It is one of those towns that is self aware, and always plays to its merits. Let us tell you why a day trip to Provins from Paris must be in your itinerary.
Quick Jumplinks to Navigate the Guide
What Makes Provins Special
---
Our lives are now tethered to black mirrors no matter how badly we crave for the charm of a simpler time. In Provins, yesteryears aren't a thing of the past. Every facet of medieval Champagne can be found in Provins, frozen in its entirety within La Tour Cesar, The Ramparts, and numerous other structures. La Roseraie de Provins will introduce you to elegant French gardening, while La Légende des Chevaliers will acquaint you to the nuances of medieval France. All in a days' tour.
Provins was built between 11th and 17th century. With its population once reaching 80,000, Provins was the third largest city of France. It has been the center of trade for a long period of time. Provins is now a living chronicle of its heydays. If historical places are your thing, a tryst with Provins is just what you need.
Paris to Provins, France
---
Paris to Provins Day Trip Itinerary
Get a chance to delve into the depths of a city that is seemingly frozen in the 13th century.On this self-guided tour, you will get a chance to visit some of the city's most iconic locations and exhibitions. The Equestrian falconry show, Eagles of the Ramparts, is an exquisite display of medieval hunting tradition.The Tithe barn, another interesting location in Provins is an exotic barn that has a large fireplace with a fire that burns almost all year. The massive wooden beams that adorn the Grange aux Dîmes is a sight to behold. This unique Paris to Provins day trip allows you to explore Provins by yourself with only an audio-guide to keep you company. This is an opportunity you simply cannot miss!
Inclusions

Tickets to the Eagles of the Ramparts show
Audio-guided tour of the Grange aux Dîmes
Air-conditioned transport to Provins from our agency in Paris
Self-guided visit of Tour Cesar
Exclusions

Transport to and from your hotel accommodation
The Best of Provins, France - What to see in a day?
---
A day in Provins is like a walk down the medieval era. Here's all that should be on your Provins, France itinerary.
La Légende des Chevaliers
If you are a history buff, and have been seeing similar flags on your little one, this good versus evil themed show is a must watch. You know you're in for a treat when you see that the tickets being sold by actors in medieval ensemble. The La Légende des Chevaliers show features knights, damsels, animals indulging in sword fighting, comedy sketches, and stunts. The minimal dialogues are in French, but it's all fun and easy to follow. Saint-Jean's Gate and The Remparts
Provins was a major city back in the days, and a city of that stature warrants considerable defence. A tour of The Remparts will help you gauge the importance of Provins in the history books. You may sense chills running down your spine as you walk the very same roads once taken by legendary merchants and soldiers. A tour of Provins is sketchy without Saint-Jean's Gate and The Ramparts.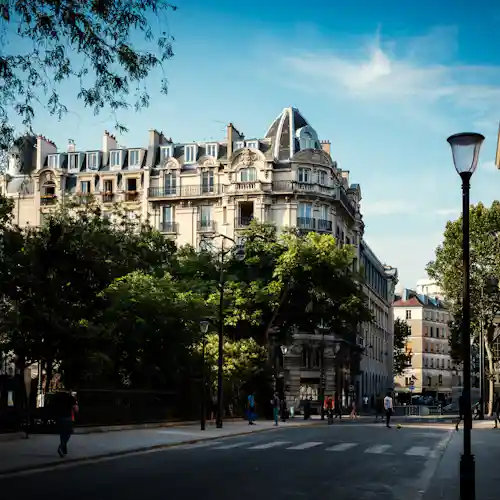 La Tour Cesar
Henri le Liberal is the crown jewel of Provins. Believed to be built during the reign of Henri le Liberal, this tower was mainly used for military purposes. The unassuming charisma of the architecture of its exterior leads you to the pragmatic interiors with dark passages and narrow stairwells. You are rewarded with a magnificent view of Provins from the top of La Tour Cesar. The tour of the tower also includes instructional videos.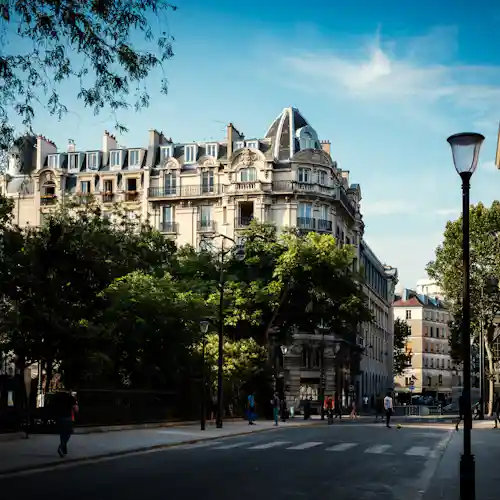 Les Souterrains de Provins
Subterranean Provins has two sets of tunnels, one of which is believed to be in use during the Iron ages, and the other during the medieval period. A guided tour either in French or English will reveal all that is known about these mysterious tunnels. Keep an eye on the walls for drawings and graffiti dating as far back as you can imagine. The stories you take back from here will last a lifetime.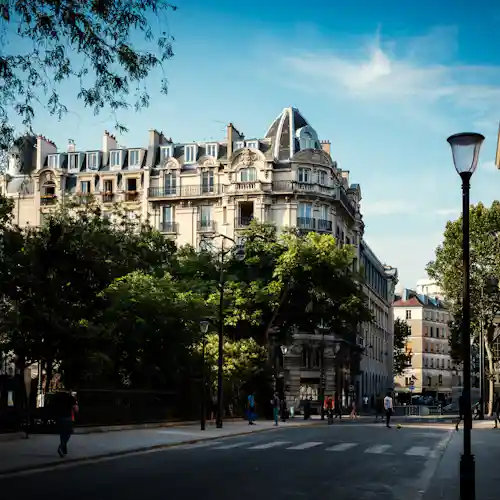 La Roseraie de Provins
If you were thus far unaware of what French floral gardening was, you are about to be introduced to something you'll never forget. La Roseraie de Provins houses close to 500 varieties of roses, including the newly bred ones. Its 30,000 square feet of area is divided into chambers. Right by the entrance is a tea room that affords you a view of the capering colors and the town in all its glory.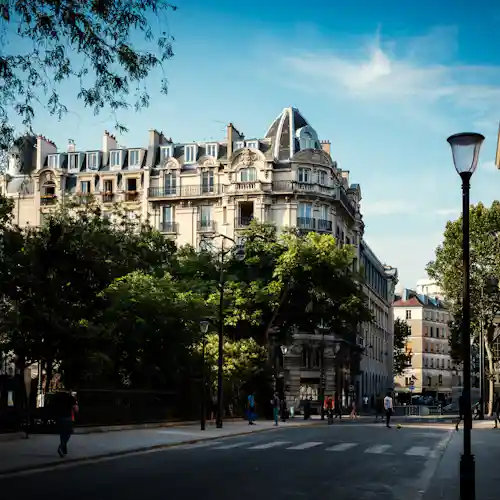 Les Aigles Des Remparts
This show is for people who like birds and animals, so basically every child and almost all adults. Trainers get the birds swooping in from all directions during the show. The instructions are in French but that won't mar the experience. At the end of some of the shows, the trainers may even place the birds on your head or shoulders. In addition to birds, dogs and horses are a part of the Les Aigles Des Remparts too.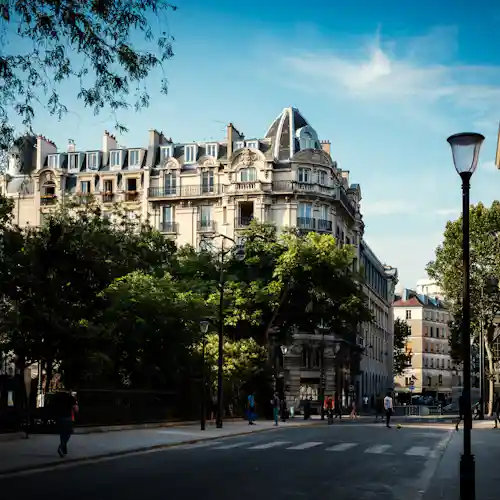 Things to Consider When Booking Your Trip to Provins, France
---
Provins might be a small town just 90 kilometers away from Paris, but its offerings can never be downplayed. If your outing isn't well planned and equipped with crucial bits of information, you may be handed a frustrating trip. Keep these things in mind if you are planning for a day trip from Paris to Provins, France.
Time
Depending on the mode of travel and the day you are picking for the trip, the journey from Paris to Provins is likely to take you between 90 minutes to 2 hours. If you are time bound, steer clear of separate guided tours of the historical sites.
Cost
The best option would be to take a guided tour from Paris as it includes the entry fee to some of the sites within Provins. Local cuisine is worth a try but if you want to save, you can always pack your lunch before setting off.
Best Time to Visit Provins
On the basis of weather conditions, May to October is the ideal window to visit Provins. The medieval town is best experienced in warm weather. La Roseraie de Provins is also at its best during this period. You would want to avoid the December to February window.
Getting from Paris to Provins
---
Paris to Provins by Train
If you're planning to travel from Paris to Provins by train, you should take 1 hour 25 minutes by Transilien P from East Railway Station in Paris.
Paris to Provins by Bus
If you're planning to go from Paris to Provins by bus, you will take 1 hour 40 minutes via N4.
Guided Tour from Paris to Provins
The guided tour of Provins lasts a total of 9 hours which includes transport from and to Paris in an air conditioned coach leaving from Paris City Vision Agency. Entry to the Les Aigles Des Remparts is complementary with the guided tour. An audio guide of the Grange aux Dîmes is also a part of the bundle. If you want to freewheel your way, you may utilize a total of 5 hours to explore the former home of Champagne Trade Fairs , before your coach departs from Provins. A guided tour is the most convenient option available to you.
Tips to Help You Enjoy Your Paris to Provins Day Trip
---
La Légende des Chevaliers might be scary for children aged below 3 years as some of the shows feature orcs and demons. Make sure you use your judgement before opting for a show.
If you want to capture photos of the birds at Les Aigles Des Remparts, make sure you carry a fast action camera. Also, it is advisable for you to carry sunscreens and hats for this show.
La Tour Cesar has three levels of stairs and many rooms to explore. Opt for this tour only if you are up for a lot of walking and climbing.
The tour of Les Souterrains de Provins involves a lot of verbal communication from the tour guide. Taking your children might be a bad idea for this one. Furthermore, be informed that temperature within the tunnel drops to 10 degrees Celsius or 50 degrees Fahrenheit.
The Ramparts are not wheelchair accessible and have a lot of uneven stairs. Opt for the tour accordingly.
Other Day Trips from Paris
---