Loire Valley, located in the heart of France, is renowned for its stunning countryside, picturesque towns, and captivating châteaux. The region is beloved by tourists around the world, thanks to its historical significance as a center of French aristocracy and the wealth of cultural and natural attractions on offer. Visitors can explore the famous wine regions, wander around charming towns steeped in medieval history, and discover architectural gems like the Château d'Amboise. Over here, you will find all the information you need to plan a memorable visit to this iconic Loire Valley landmark. Are you ready? Let's jump in.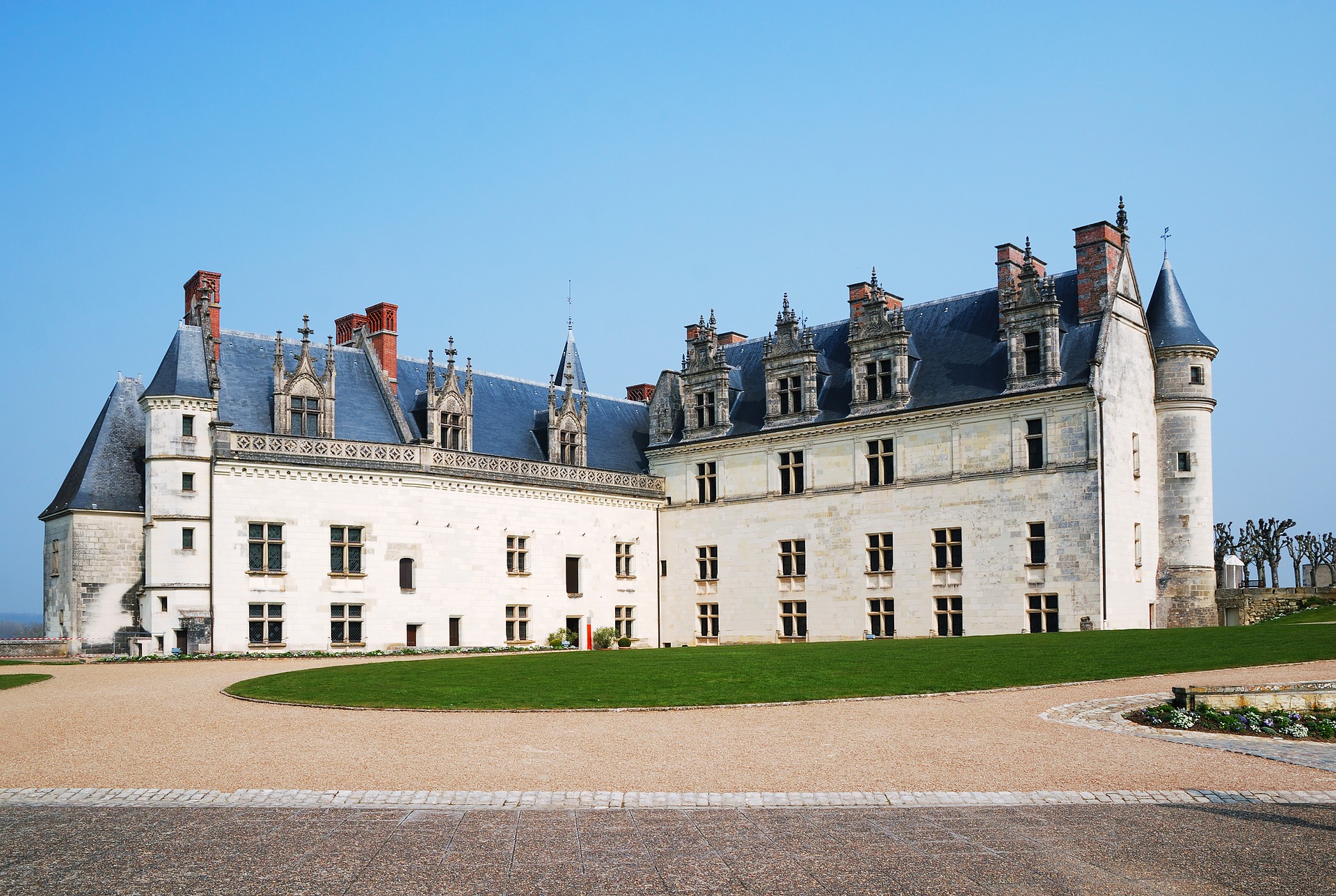 Château d'Amboise - In A Nutshell
---
Handy information
| | |
| --- | --- |
| ⏰ Suggested Duration: | 1-2 hours |
| ☀️ Best Time to Visit: | Early morning or late afternoon |
| 🎟️ Château Royal d'Amboise Tickets | €15 |
Must-see
Leonardo da Vinci tomb
Historical apartments
Stunning panoramic views
Gothic chapel
Landscaped gardens
Things to know
Constructed in: 15th century,
Location: Amboise
Architectural style: Gothic
Opening Hours And Address
April to September: 9 am to 6 pm
October to March: 9 am to 5 pm

Address: Château d'Amboise, Montée de l'Emir Abd El Kader, 37400 Amboise, France
Get Directions
Why Château d'Amboise is Worth Visiting?
---
Historical Significance: Explore a royal castle that was once home to French kings and Renaissance-era icons like Leonardo da Vinci.
Panoramic Views: Admire stunning views over the Loire Valley from the castle's terraced gardens.
Elegant Architecture: Marvel at the stunning Gothic and Renaissance architecture that reflect the styles and tastes of its illustrious owners.
Intriguing Stories: Learn about the castle's rich history and the fascinating stories behind its famous guests.
Rich Cultural Heritage: Discover the cultural heritage of France and the Loire Valley through the vast collections of art and furnishings on display.
Château Royal d'Amboise Tickets
---
Immerse yourself in the grandeur of this historic marvel. Take a look at these tickets -
History Of Château d'Amboise
---
Château d'Amboise holds a special place in French history. It was a favorite residence of King François I, who transformed it into a grand palace in the early 16th century. The castle is also the final resting place of Leonardo da Vinci, who lived his last years in Amboise as a court artist and engineer. He is buried in the Chapel of Saint-Hubert, which is now a popular site for tourists to visit.
In the 19th century, the castle was extensively restored by the French architect Félix Duban, who added numerous decorative elements in a neo-Gothic style. Today, the Château d'Amboise is a fascinating monument to medieval and Renaissance architecture, providing visitors with a glimpse into the grandeur of France's past.
With its impressive collection of furniture, tapestries, and artwork, as well as its commanding views of the Loire Valley, the Château d'Amboise is a must-see attraction for anyone interested in French history.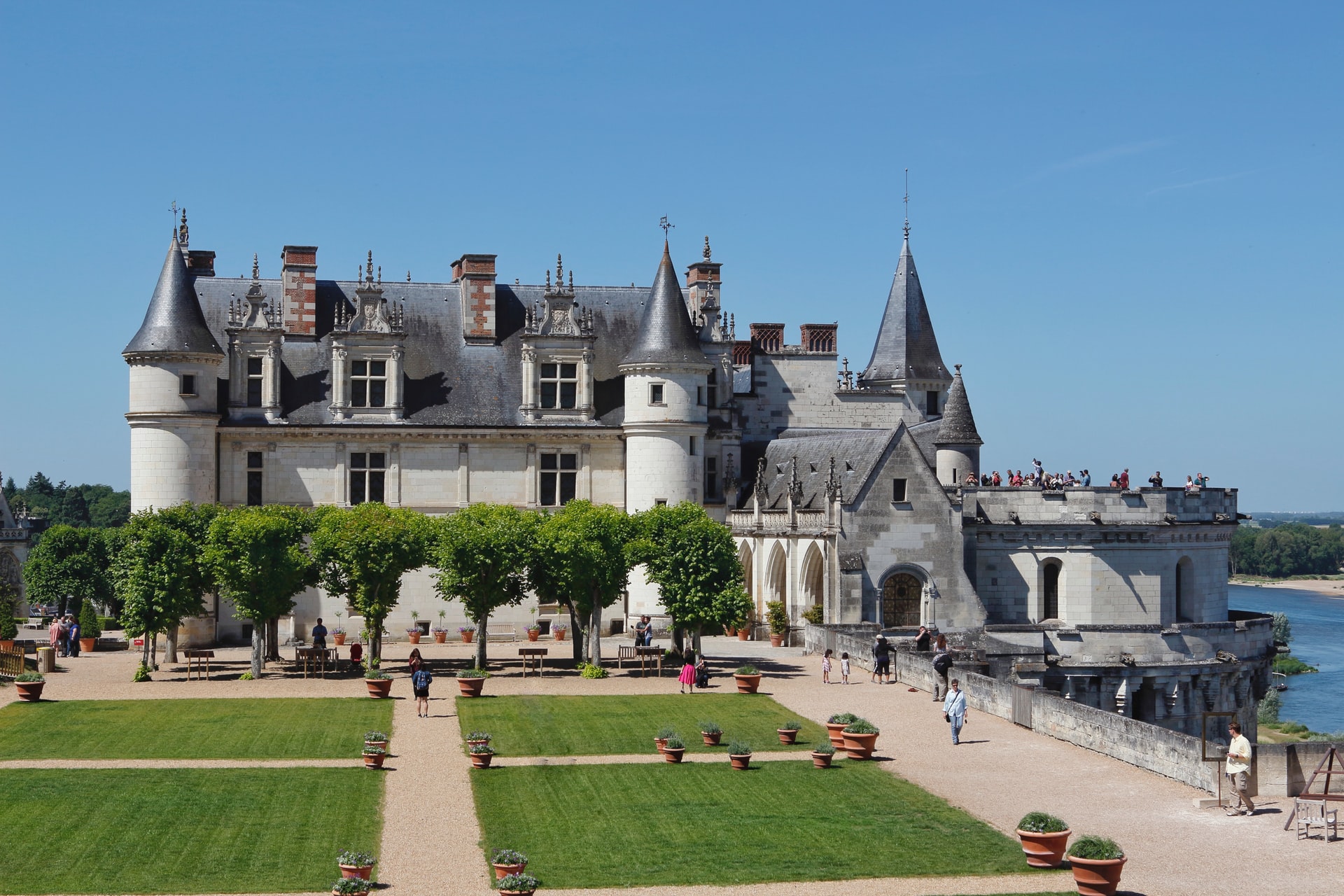 Château d'Amboise Architecture
---
Château d'Amboise is an architectural masterpiece that is located in Loire Valley. The château was built in the 15th and 16th centuries, during the Renaissance period in France. Its architecture reflects the Gothic and Renaissance styles, with influences from Italian architecture. The château has a distinctive French design, with a central keep, an enclosed courtyard, and towers at each corner.
The château's interiors are adorned with stunning frescoes, tapestries, and art, giving visitors a glimpse into the opulence of its past. The château also has beautiful gardens that have been maintained for centuries, offering visitors a peaceful and serene escape from the hustle and bustle of modern life.
Highlights of Château d'Amboise in Loire Valley
---
Take a tour around the castle that was once used as a royal residence by many French kings. Stand in awe of the grand architecture and stunning gardens.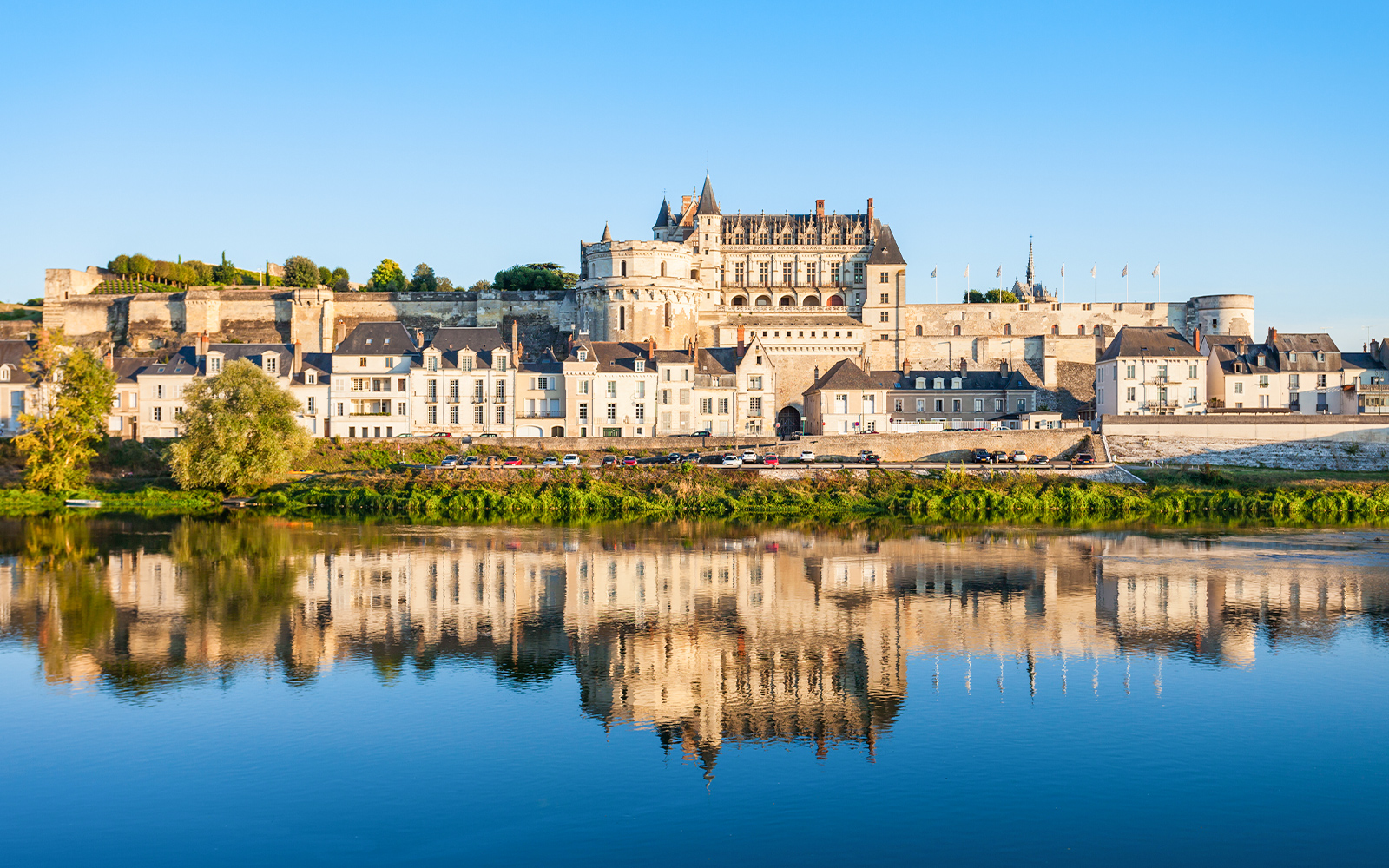 2

Leonardo da Vinci's final resting place
Pay respect to the famous artist and inventor, who was laid to rest in the chapel of Saint-Hubert on the grounds of Château d'Amboise.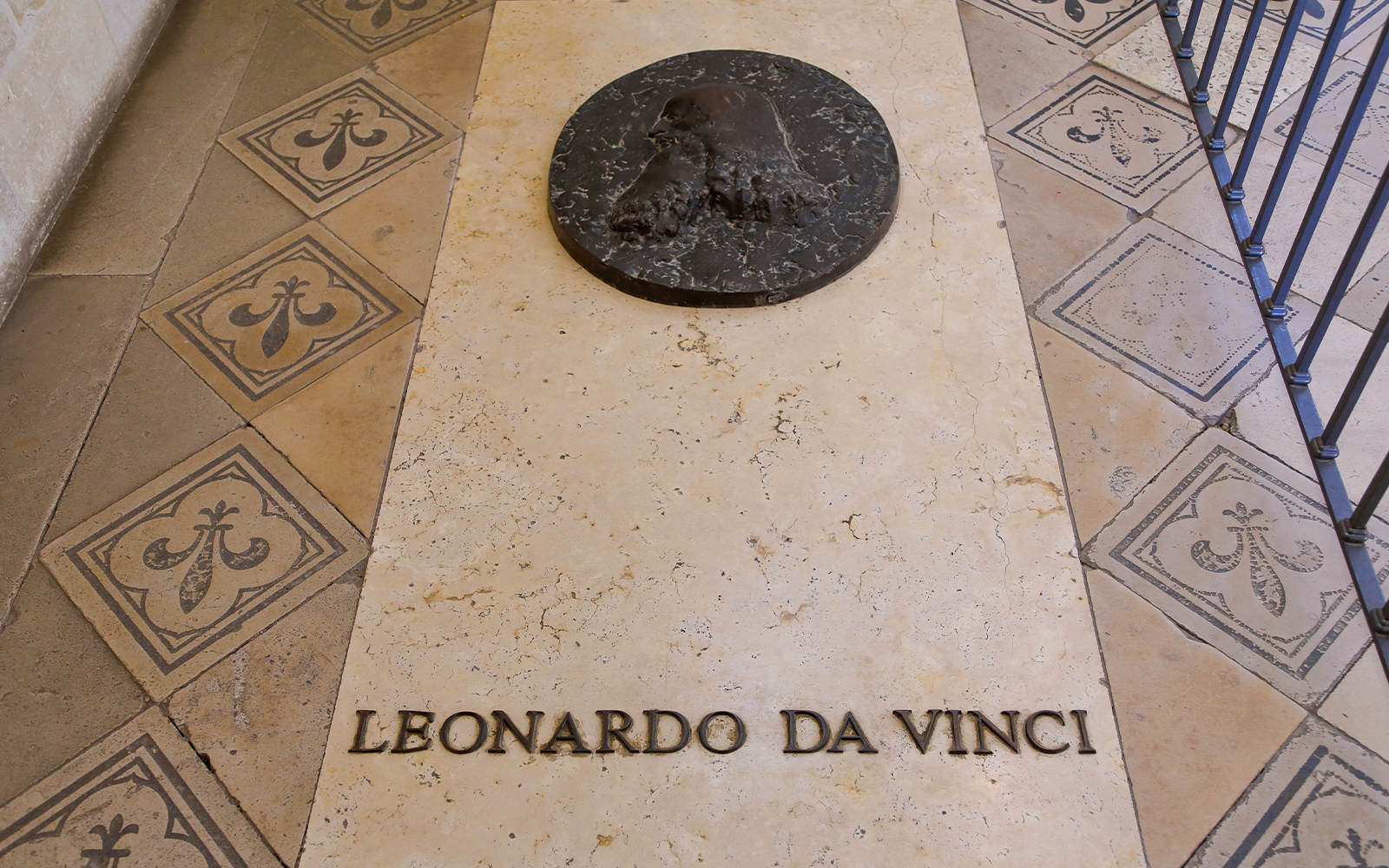 3

Chapel of Saint Hubert and Gothic-style design
See the original austerely gothic Saint-Hubert chapel, with its stunning stained glass windows, completed in 1491.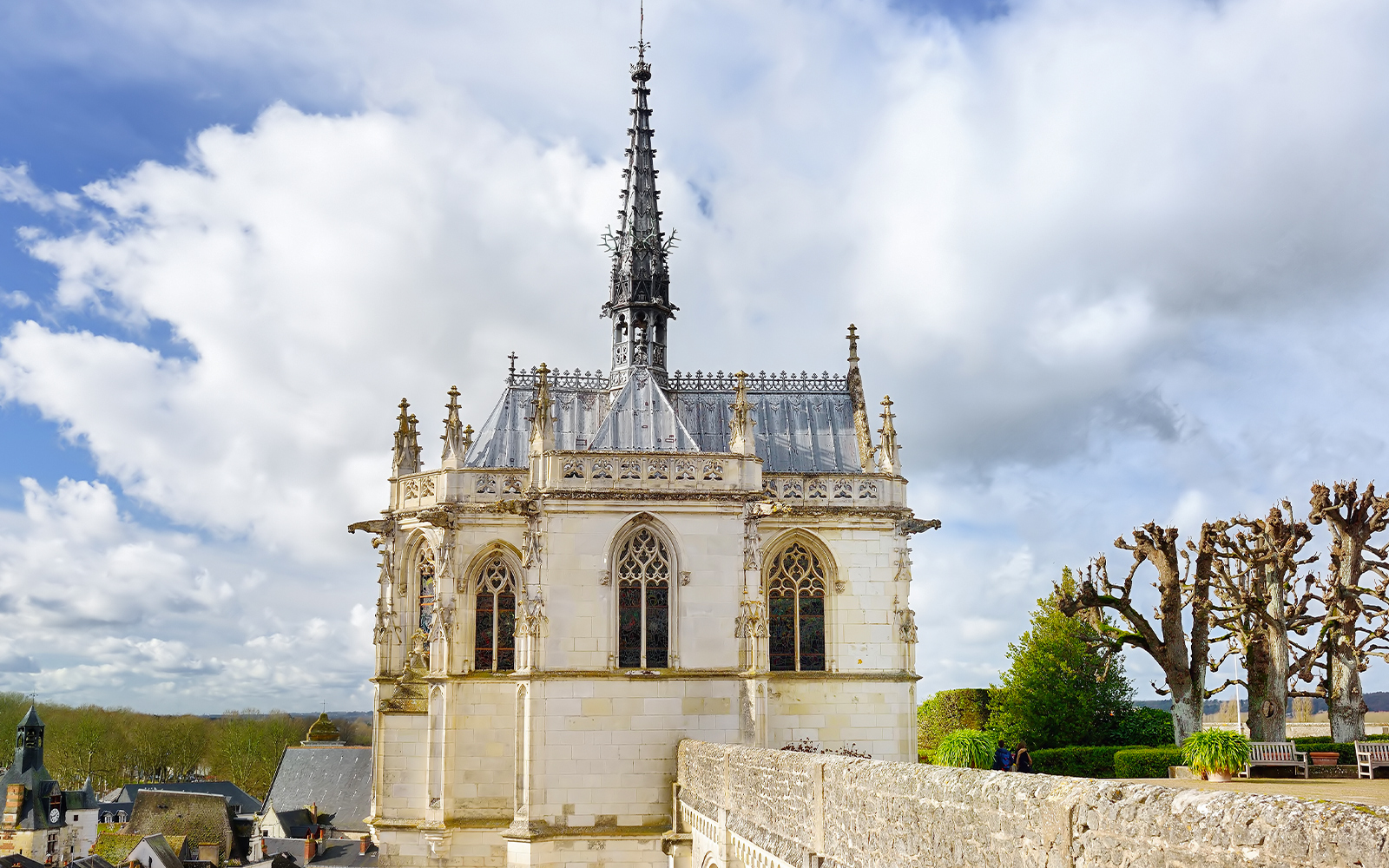 4

Visit the Stables and Horse-Riding School
Get a glimpse of the stables, which were used by French Kings to raise horses for their soldiers. Experienced horse riders can take a lesson.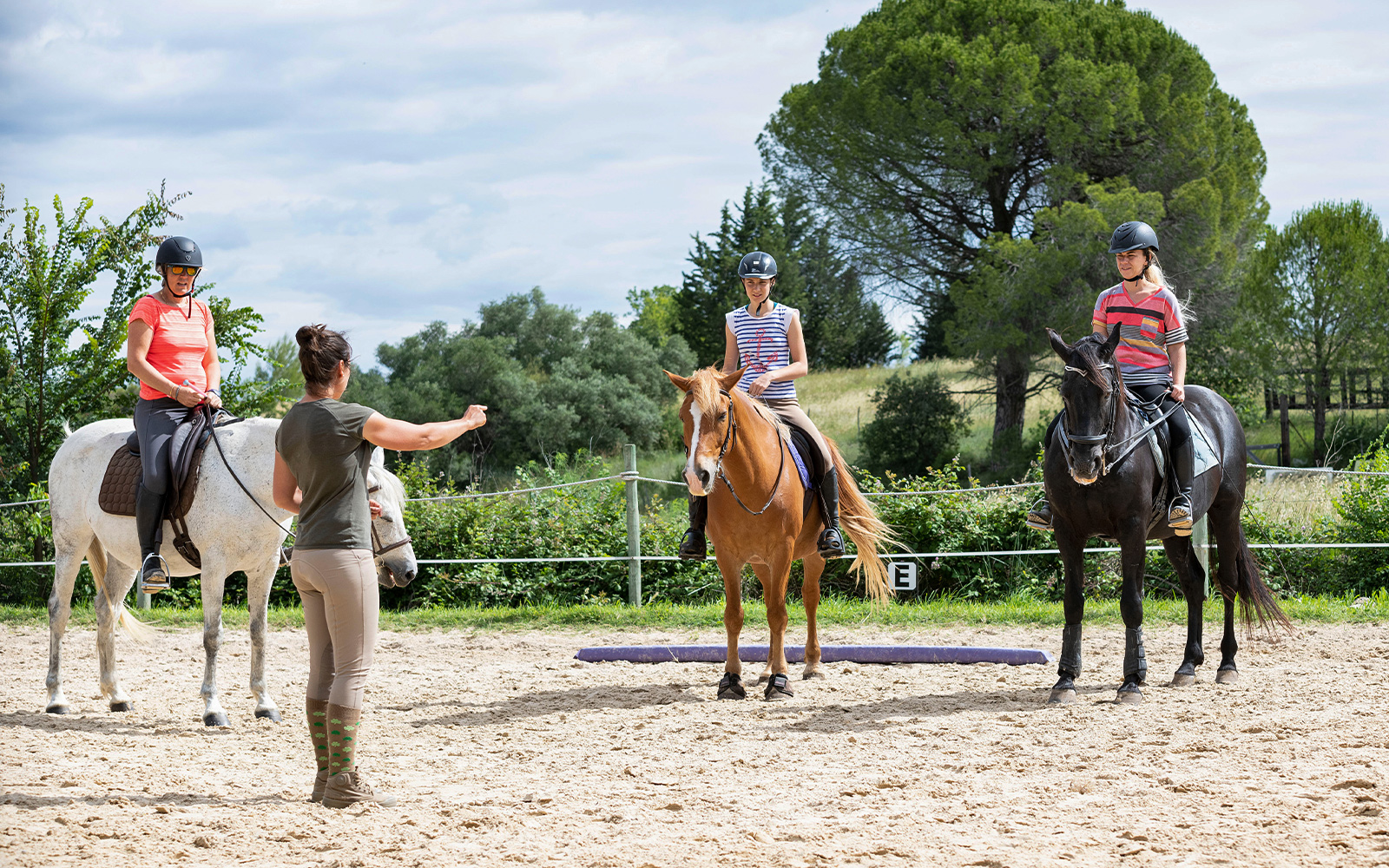 5

Enjoy the view of Loire Valley
Take in the breathtaking views of the Loire Valley from the castle terrace.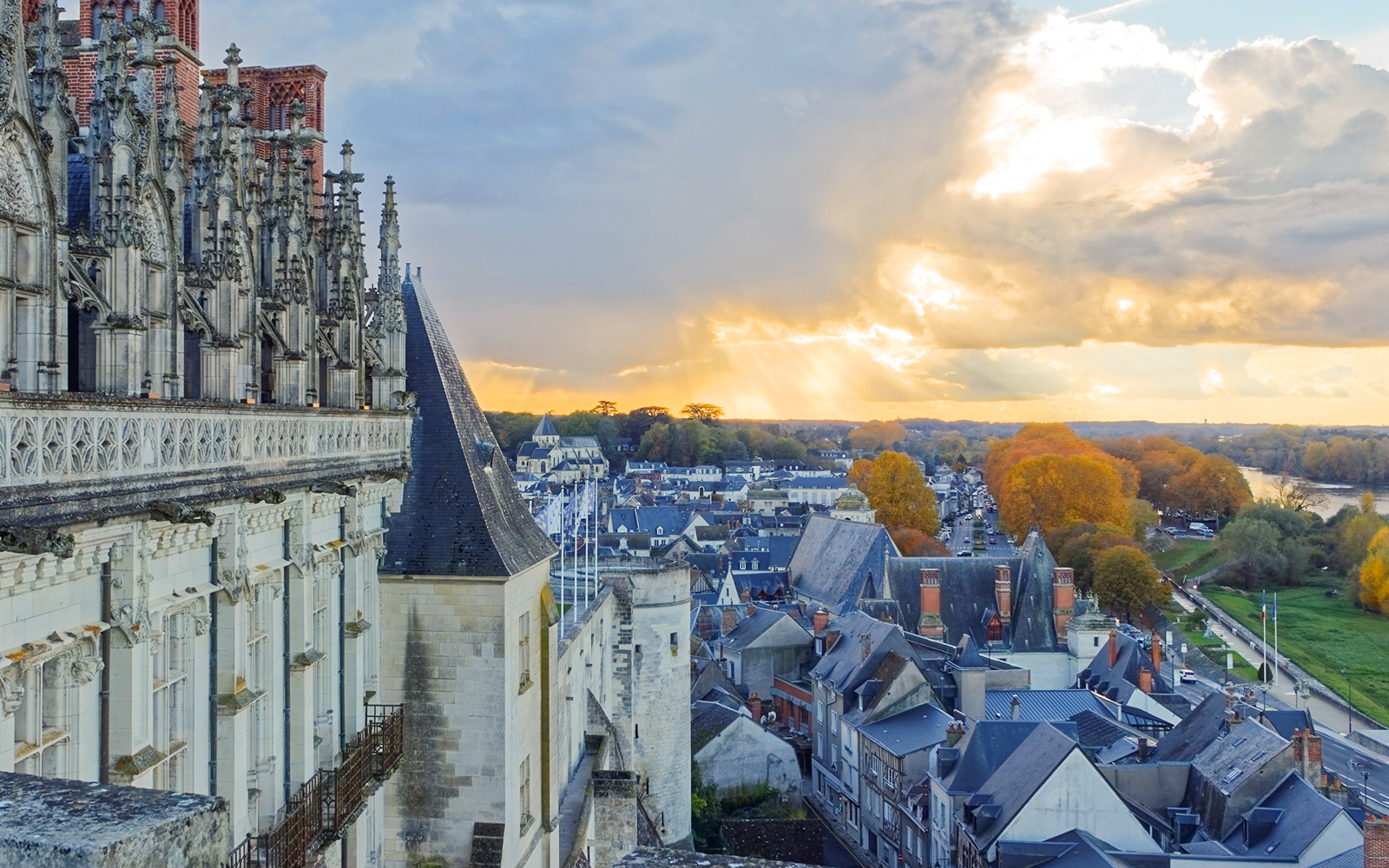 6

The Bed Chamber of King Francis I
Marvel at the luxurious furnishings in the bedroom of King Francis I, which include the four-poster bed.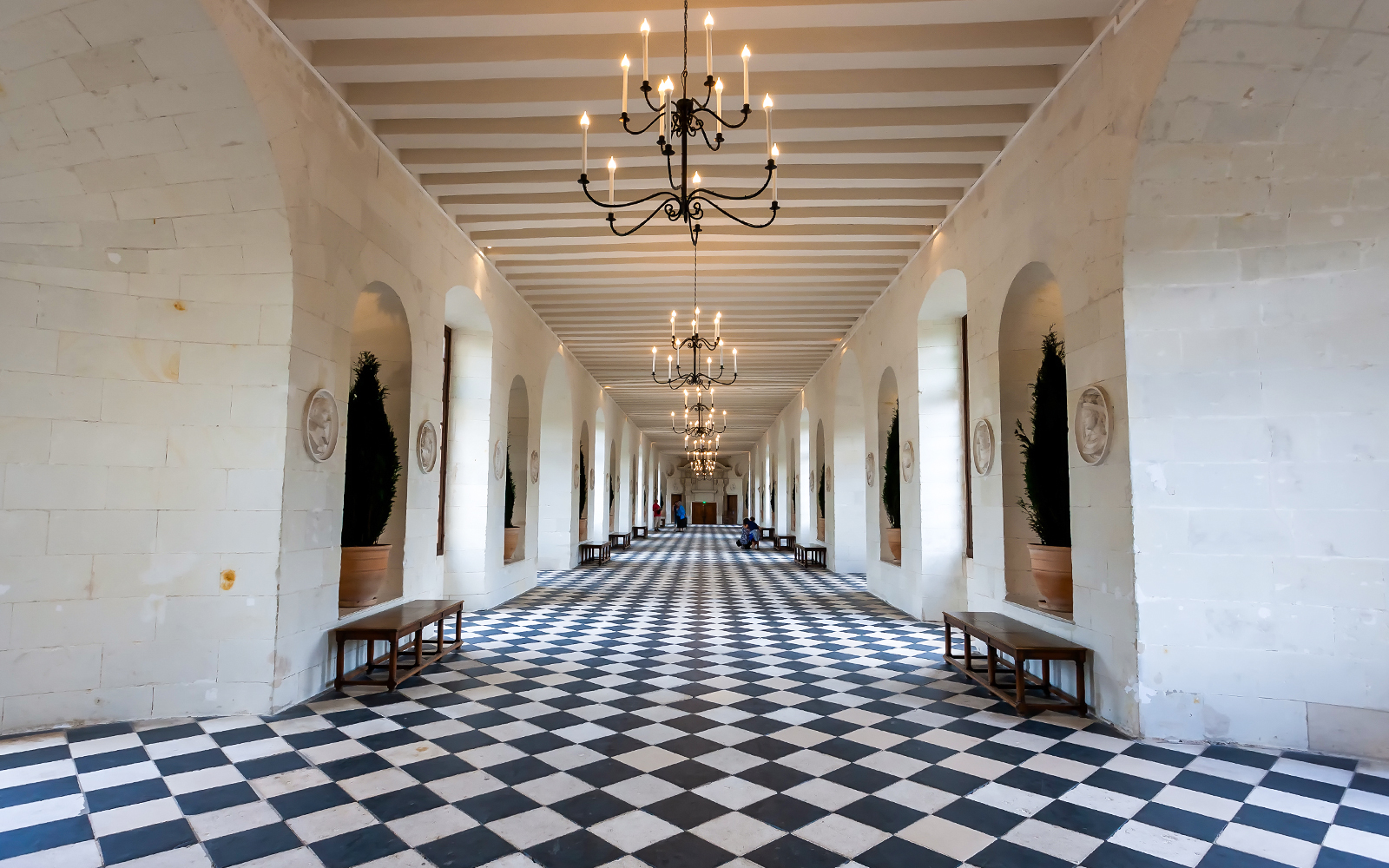 7

Flamboyant Gothic Architecture
The flamboyant Gothic style dominates the architecture of the castle and can be seen in the intricate carvings, arches and designs on the walls and ceiling.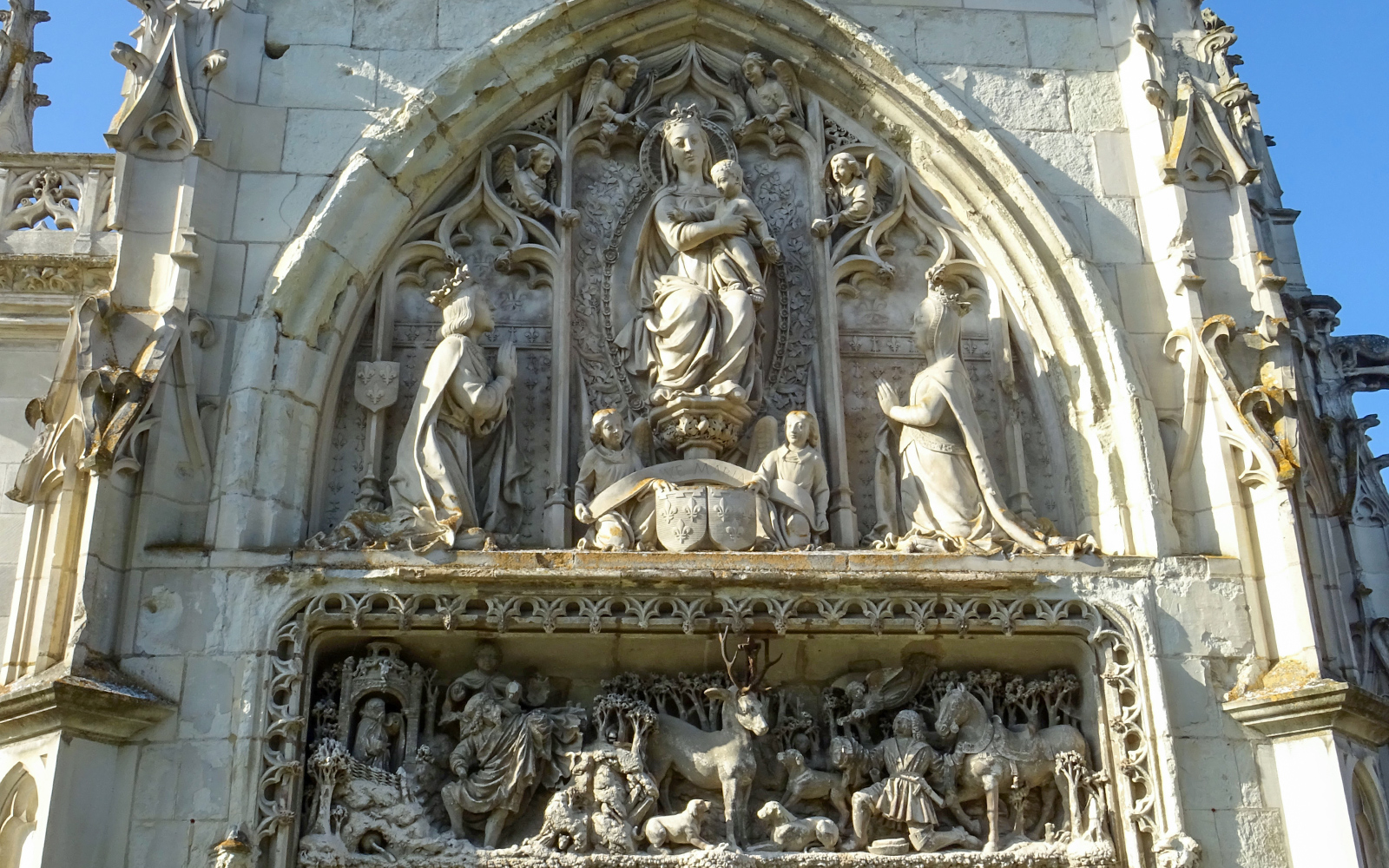 Experience a presentation of Leonardo da Vinci's work that will leave you mesmerized.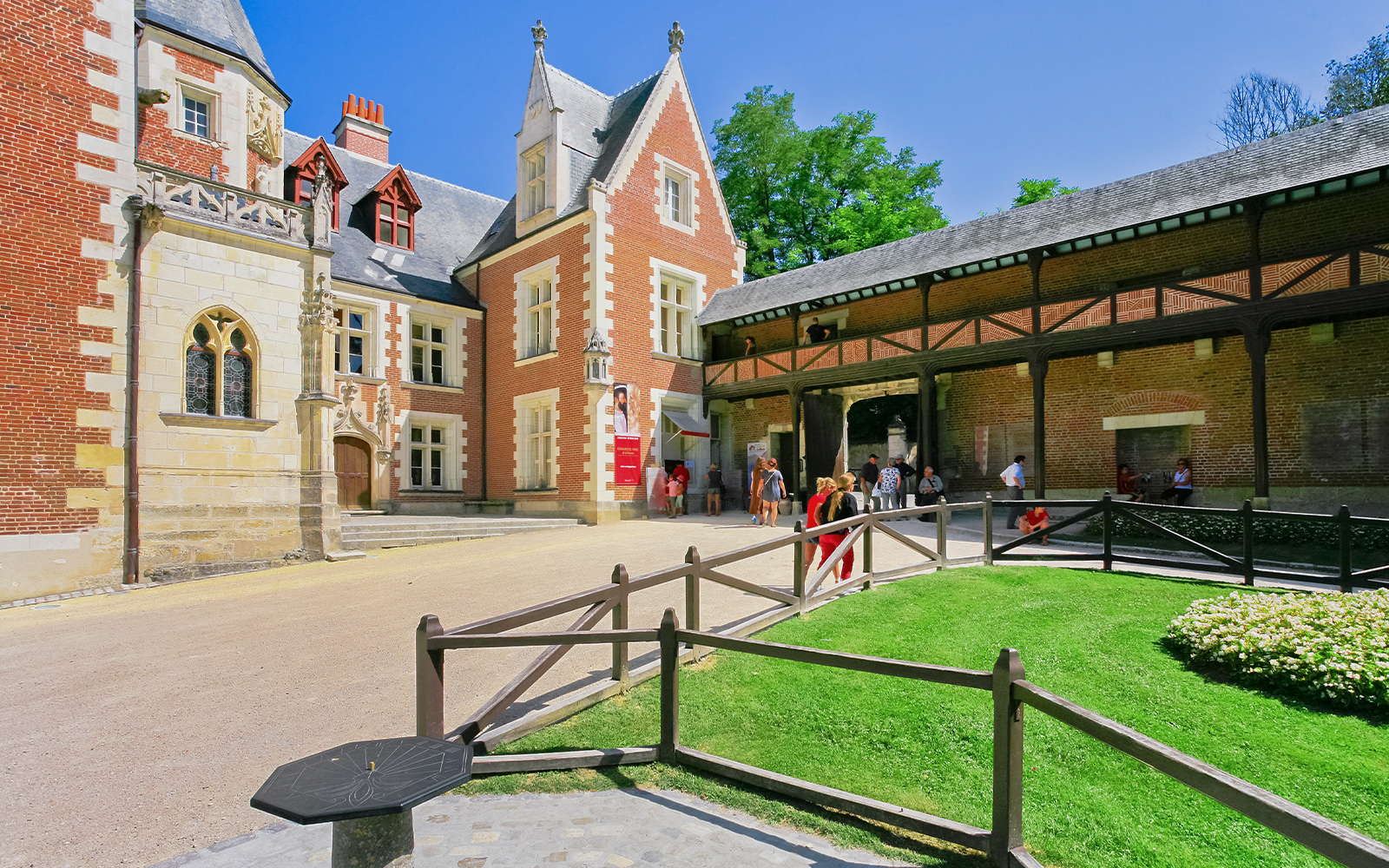 9

Watch Historical Re-enactments
The castle is known for its historical re-enactments, which include the use of medieval weaponry and ancient hunting techniques.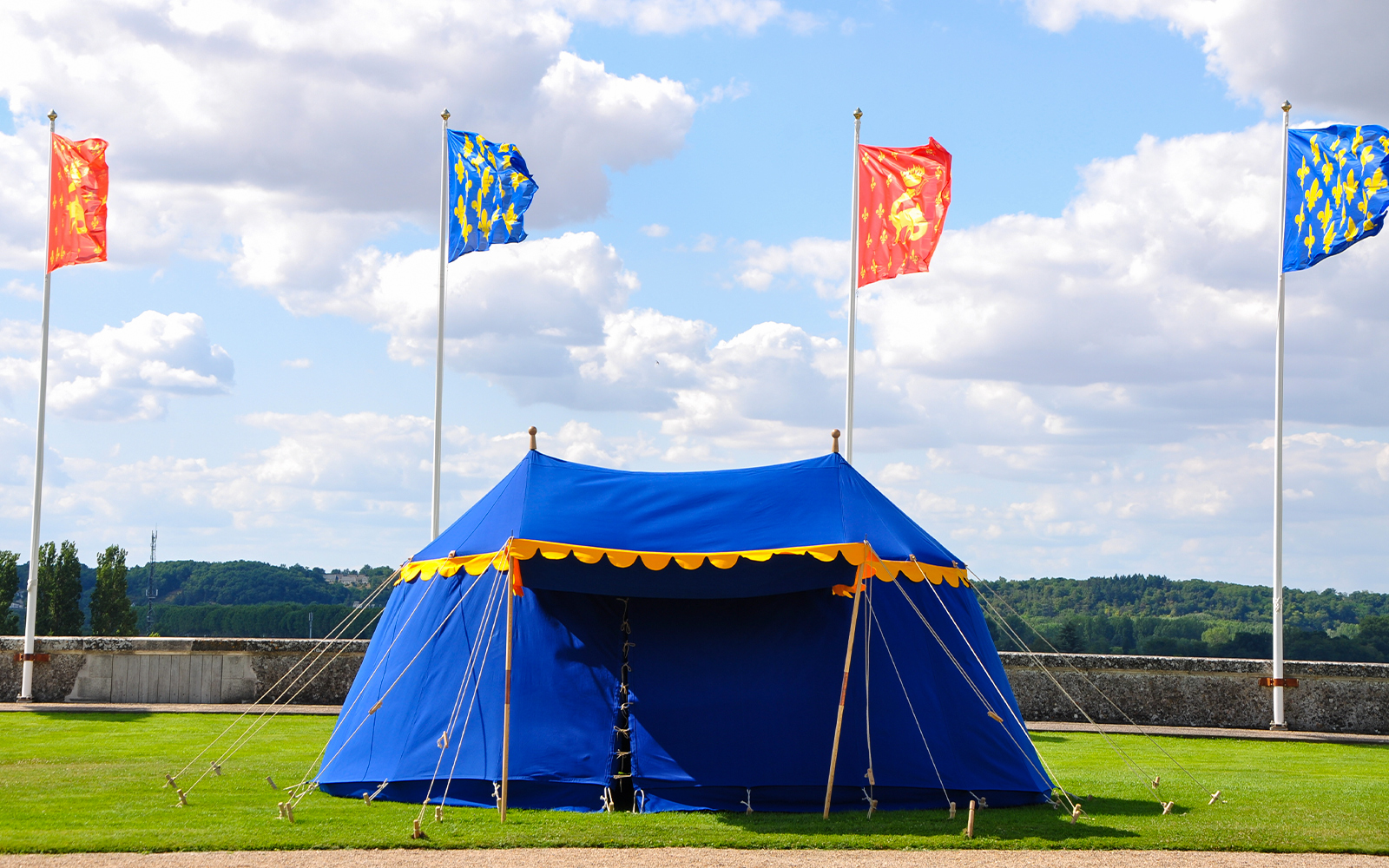 10

Take a Stroll in the Resized Gardens
Walking in the newly redesigned gardens gives a glimpse of the beauty and the role it played in the life of French kings of the past.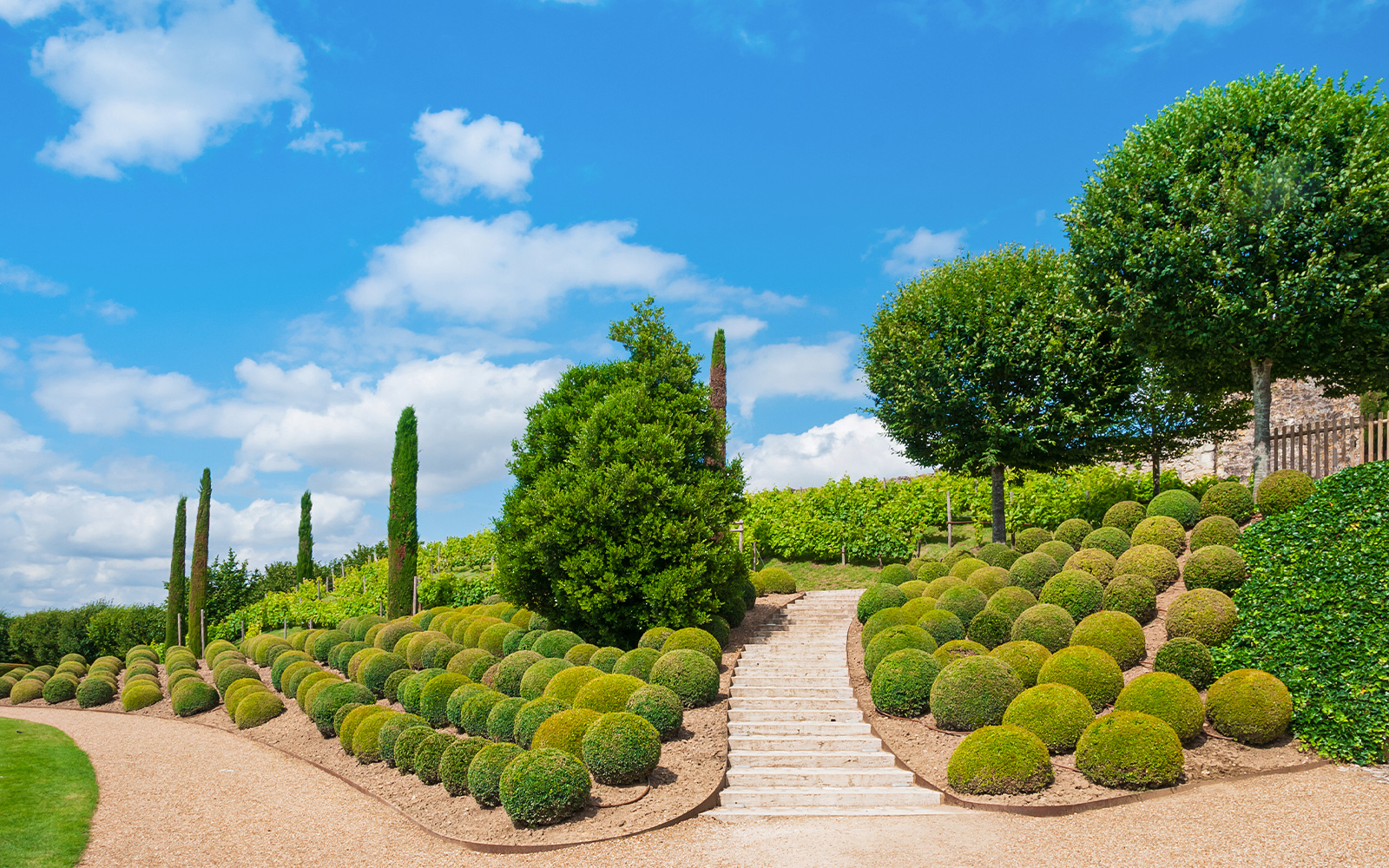 Best Time To Visit Château d'Amboise in Loire Valley
---
The best time to visit the historic Château d'Amboise in the Loire Valley is in the spring and fall when the weather is mild and the crowds are thinner.
The ticket prices are also more reasonable during these seasons. If you're planning a visit during the summer, try to arrive early in the morning or later in the afternoon to avoid the crowds and the heat. Don't forget to check the weather forecast and dress accordingly for a comfortable and enjoyable visit.
Château d'Amboise Opening Hours
---
General timings: 9:00 AM to 12:30 PM, 2:00 PM to 4:45 PM (November to March); 9:00 AM to 5:30 PM (April to October)
Last admission: 30 minutes before closing time
Night Hours: None
Closed: January 1st, December 25th.
Getting There
---
By Bus:You can take Line 5 which runs from the city center to the castle. Simply hop on the bus at the designated stop and enjoy the picturesque views along the way. The journey takes approximately 30 minutes.
By Train:You can take a train from the city's main station and get off at the Amboise station. From there, it's a short 10-minute walk to the castle. The journey by train takes approximately 20 minutes.
By Tram: The city also has a tram service that runs from the city center to the Amboise station, where you can then walk to the castle. The journey by tram and foot takes around 25 minutes.
By Car: Alternatively, if you prefer to drive, the castle has plenty of parking spaces, and it's just a short drive from the city center.
Insider Tips to Visiting Château d'Amboise
---
We have some insider tips to ensure you have the best possible visit. Here are 10 tips to make the most of your time:
Beat the crowds by arriving early in the morning or later in the afternoon.
Take a guided tour for a comprehensive history lesson and access areas not open to individual visitors, like the Royal Chapel.
Don't miss the tomb of Leonardo da Vinci, who was buried at the chapel of Saint Hubert on the grounds.
Check out the stunning gardens designed by King Charles VIII's wife Anne of Brittany, which boast fountains, a labyrinth, and a panoramic view of the Loire River.
Take advantage of the free audio guide to learn about the castle's history, architecture, and former inhabitants.
Consider a helicopter tour to get a bird's eye view of the stunning Loire Valley and surrounding vineyards.
Visit during the spring to see the castle's rose garden in full bloom.
Snap a photo in front of the giant chessboard on the terrace, which overlooks the picturesque town of Amboise.
Take in a nighttime light and sound show that projects the castle's history onto its walls.
Savor the local cuisine with a visit to the nearby Michelin-starred restaurant Le Choiseul, which boasts stunning river views and seasonal dishes made with local ingredients.
Restaurants Nearby
---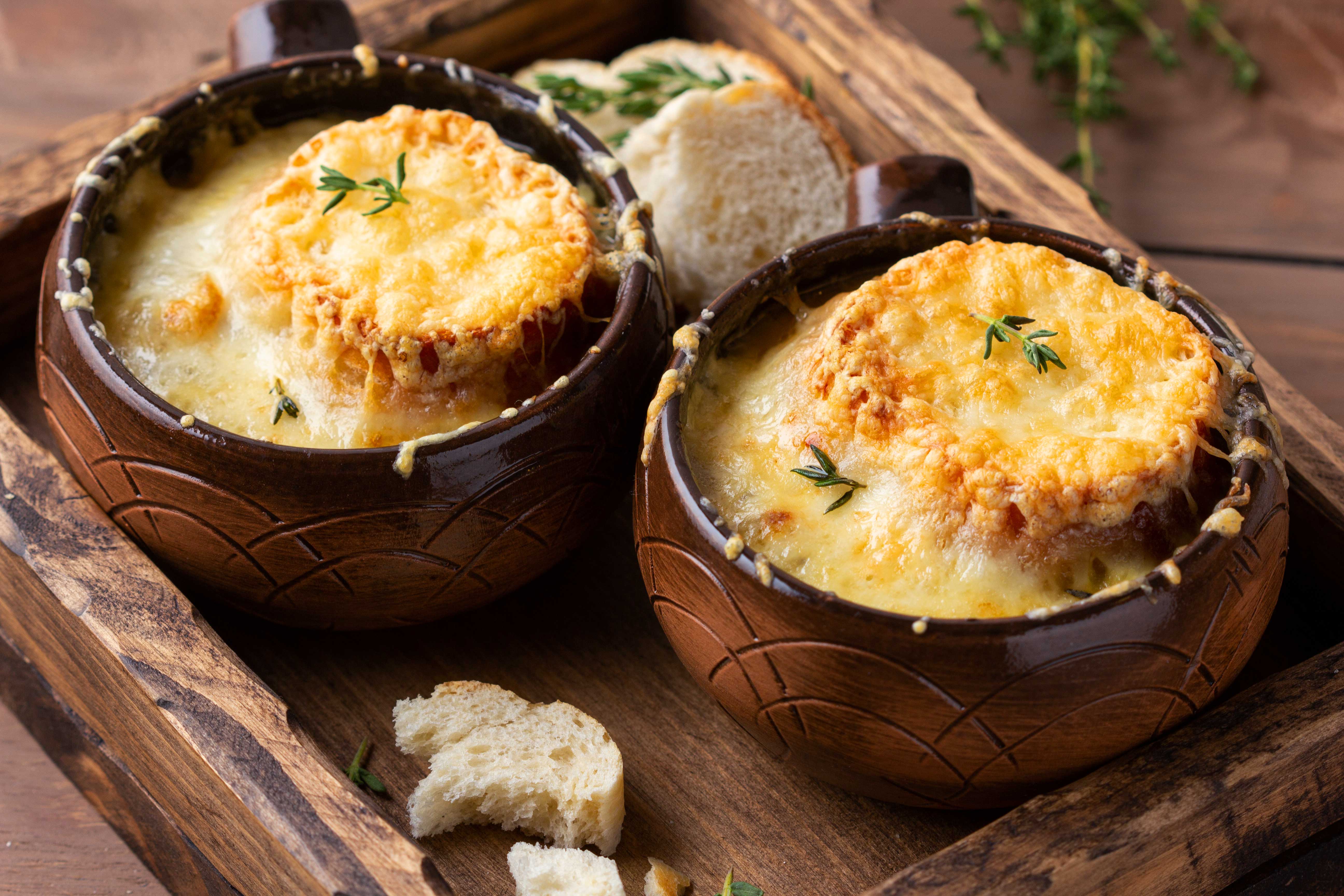 La Breche
Located just a 5-minute walk from Château d'Amboise, La Breche offers delicious French cuisine in a charming atmosphere. Don't miss their signature dish, coq au vin, and be sure to try their homemade desserts.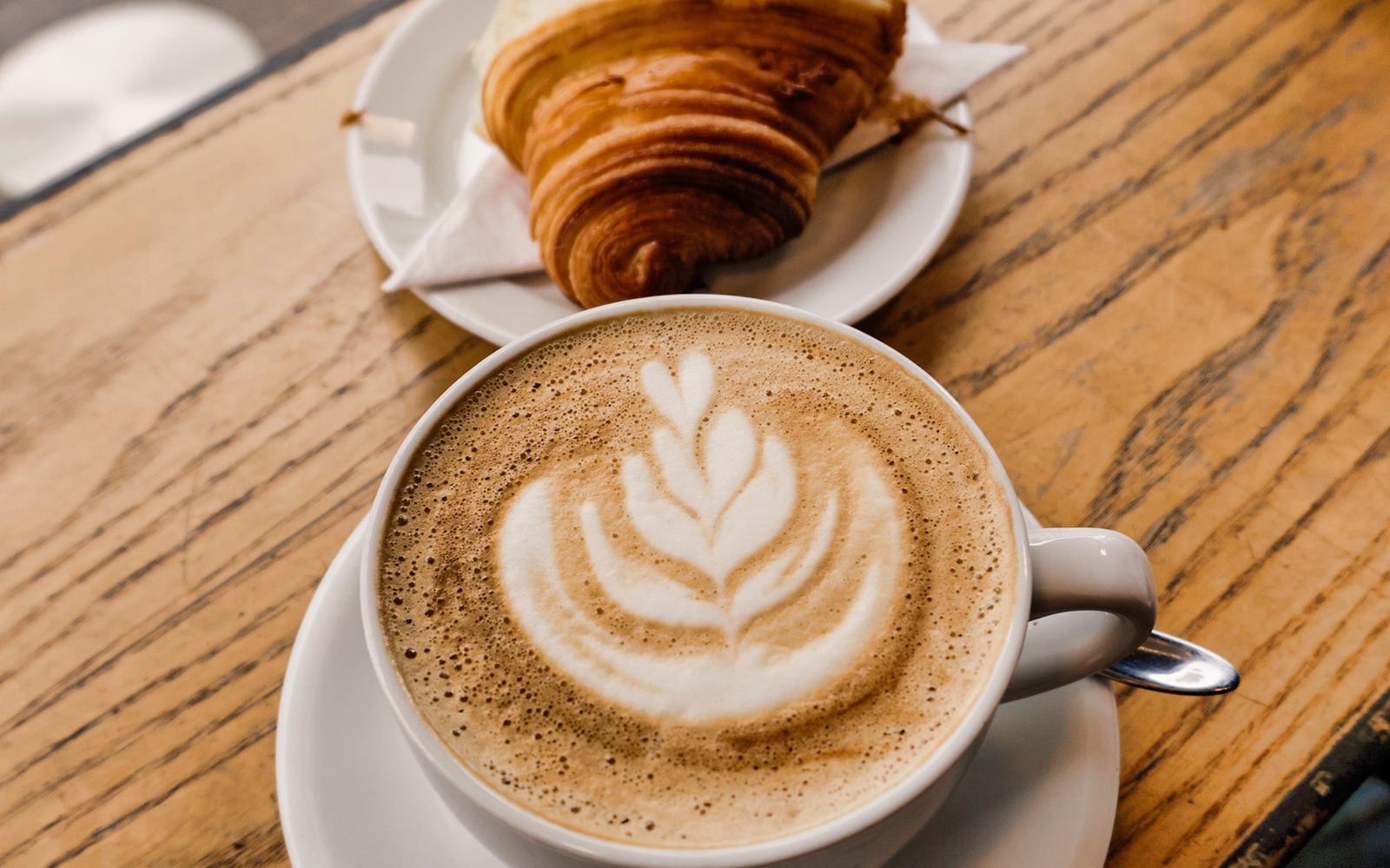 Le Parvis
At only a 2-minute walk from Château d'Amboise, Le Parvis is a cozy bistro serving traditional French dishes with a modern twist. The scallops and cream sauce dish is a must-try, and their selection of local wines is exceptional.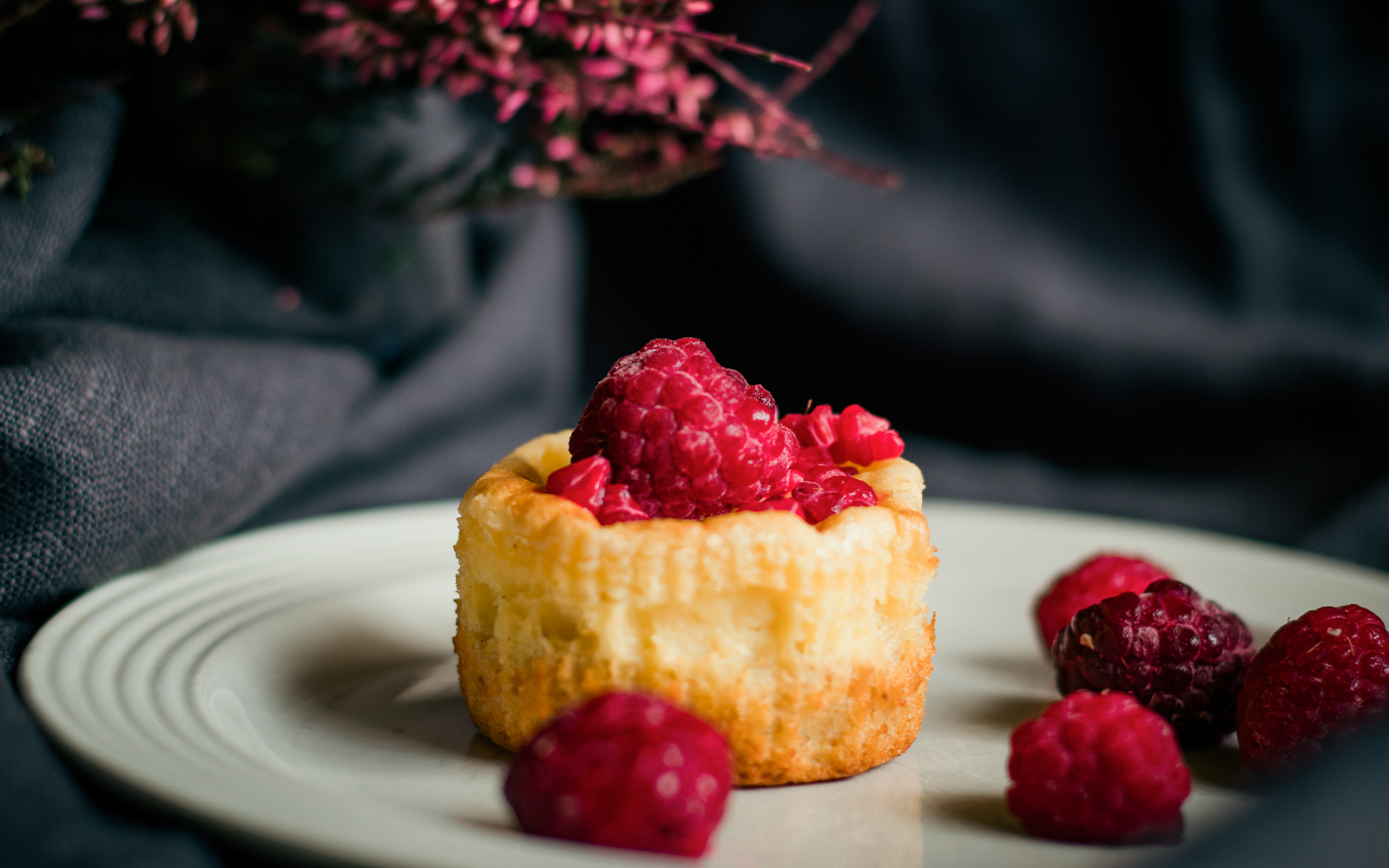 La Fourchette
La Fourchette is a quaint restaurant serving classic French cuisine at a reasonable price. Located just a 10-minute walk from Château d'Amboise, this eatery offers dishes such as magret de canard with a fig sauce and a delicious raspberry tart for dessert.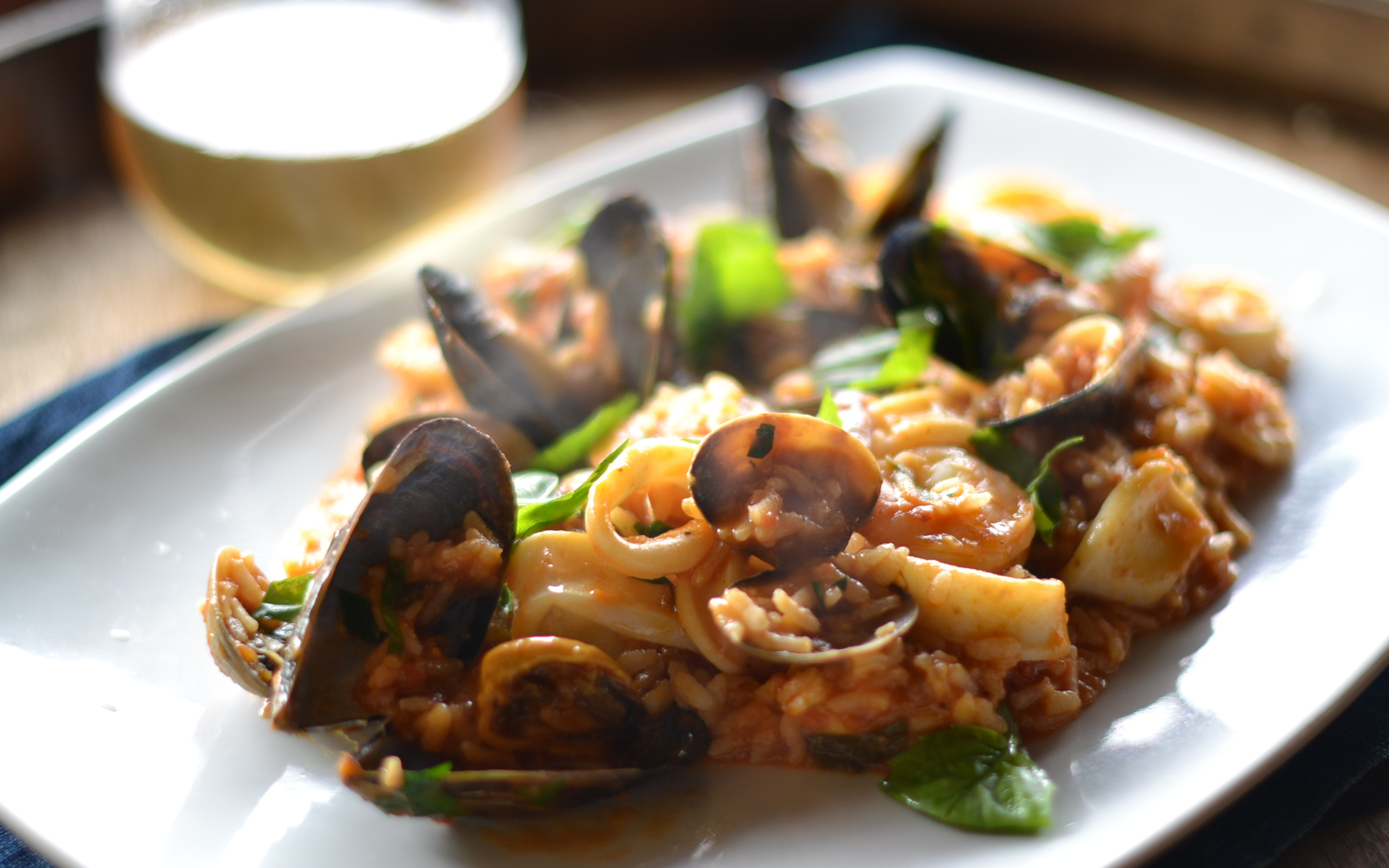 Le Cheval Blanc
In the heart of Amboise and only a 10-minute walk from Château d'Amboise, Le Cheval Blanc offers authentic French cuisine with locally sourced ingredients. Their menu changes weekly, but their seafood platter is a standout dish.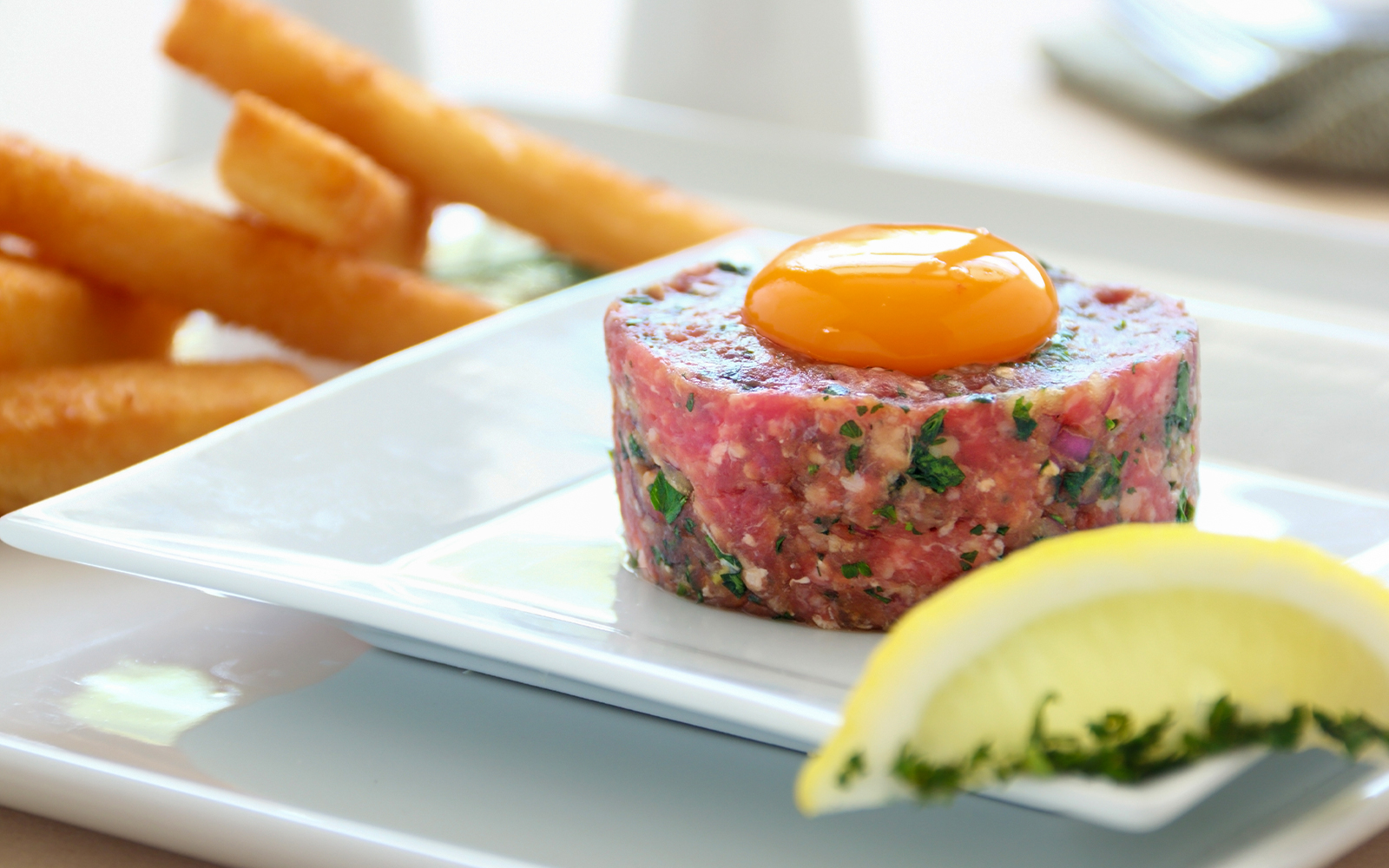 La Maisonette
Located just across the river from Château d'Amboise, La Maisonette is a hidden gem with a picturesque waterfront view. Their popular dish is the steak tartare, and their dessert of choice is the decadent chocolate mousse. The restaurant is a 15-minute walk from the castle.
Other Attractions around Château d'Amboise
---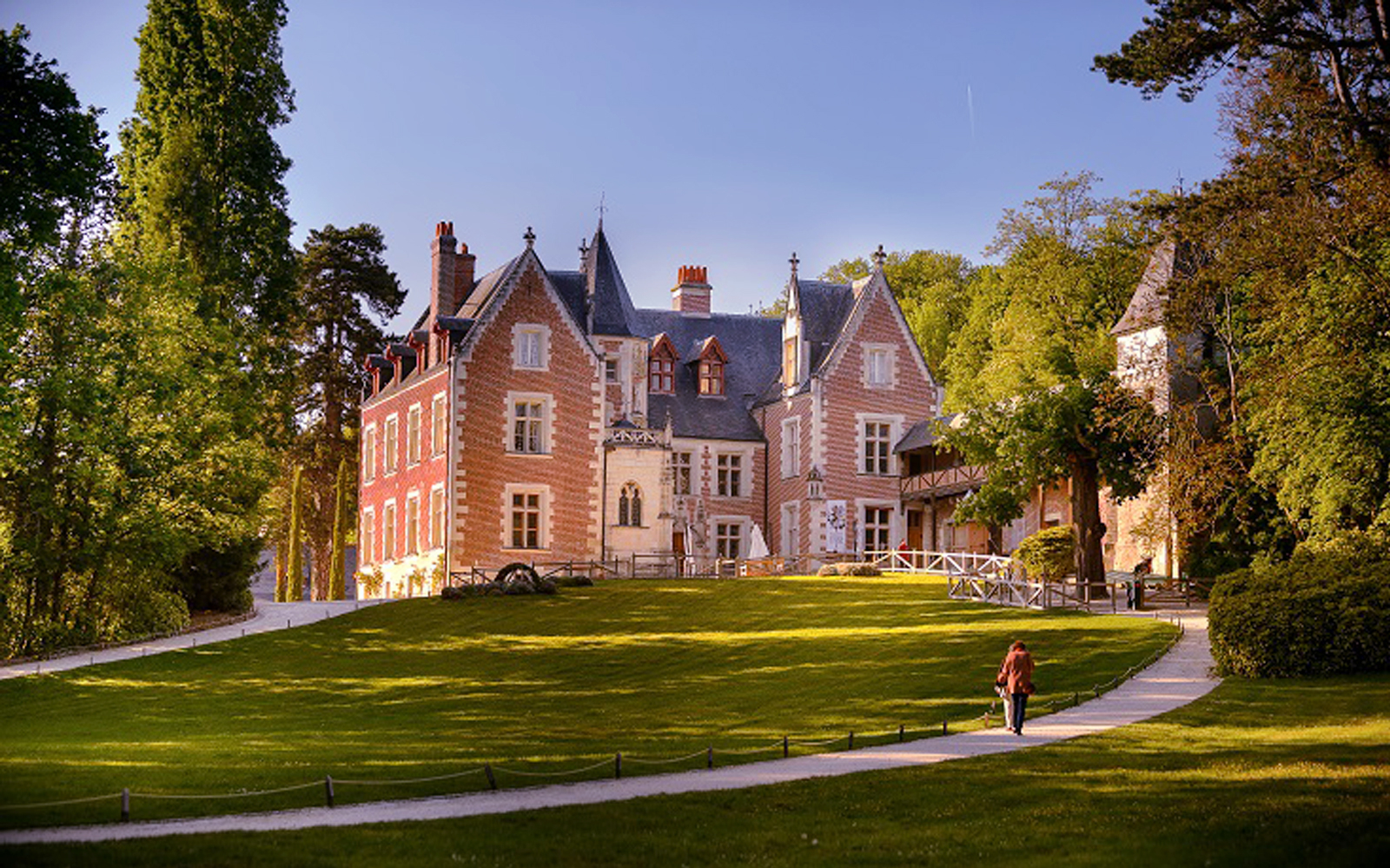 Clos Lucé
Visit Leonardo da Vinci's former residence and see some of his most notable works on display. It's only a five-minute walk from Château d'Amboise.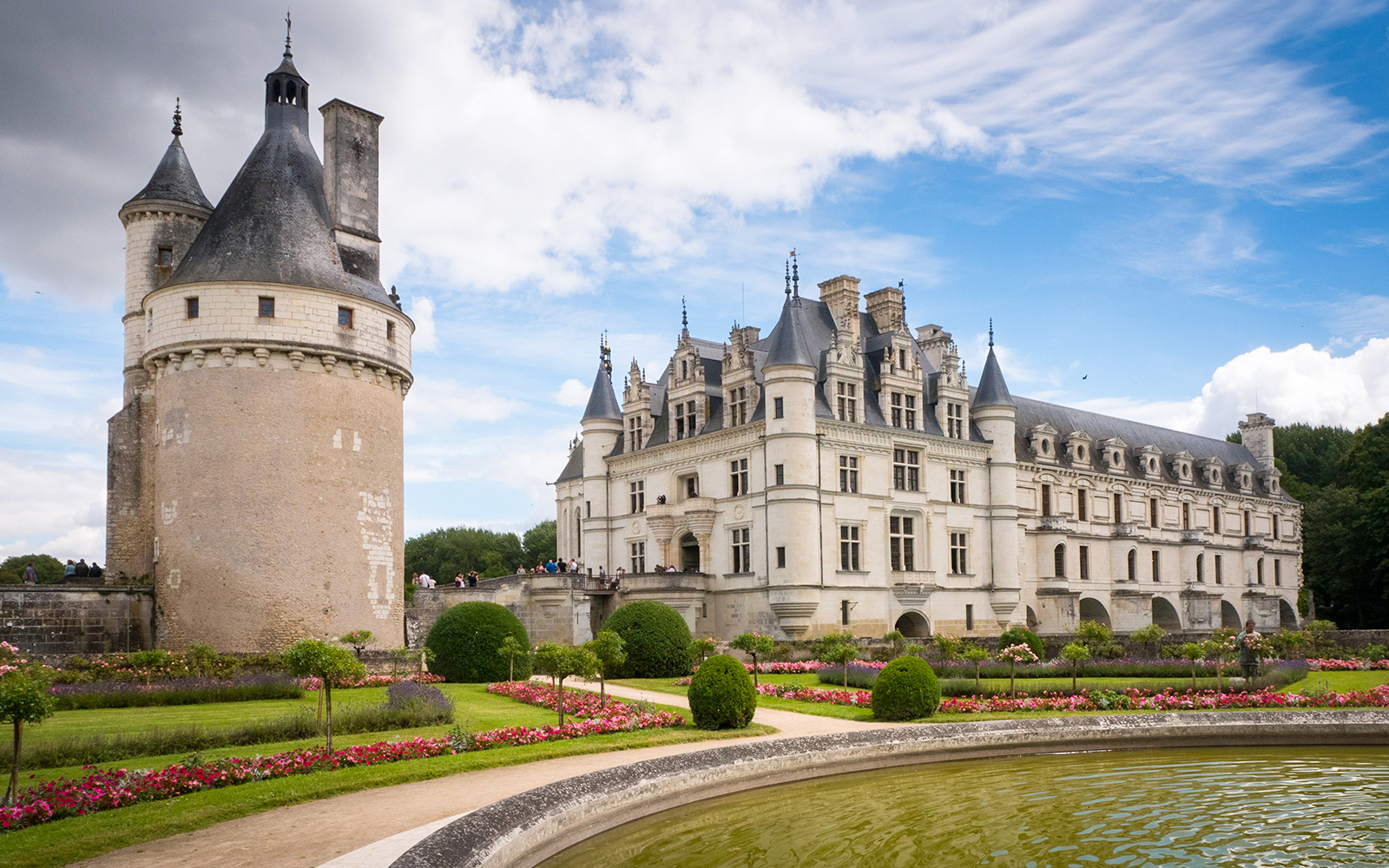 Château de Chenonceau
This iconic château spanning the River Cher is a must-see, with stunning architecture and stunning gardens. It's just a 25-minute drive from Amboise.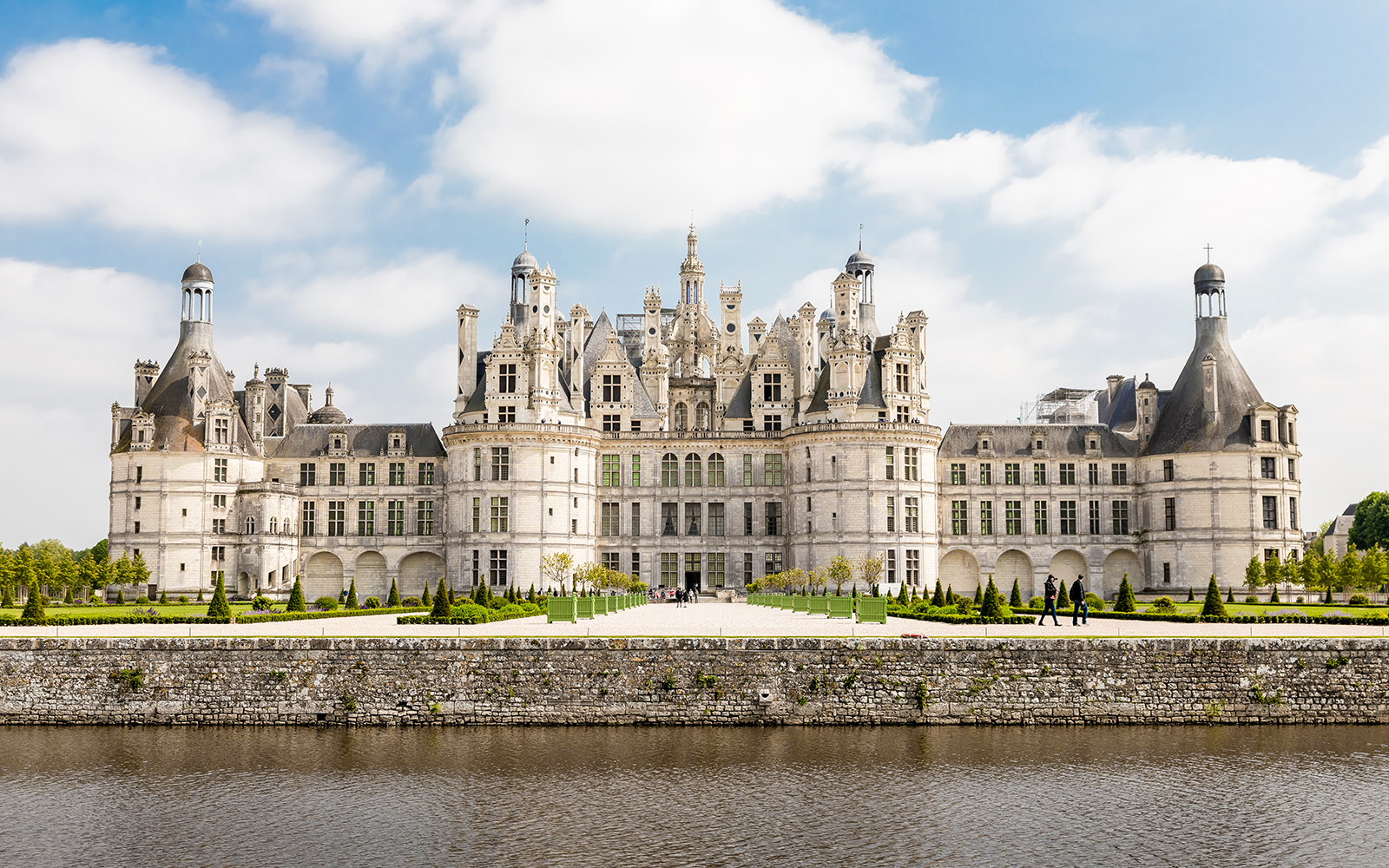 Château de Chambord
One of the most magnificent châteaux in the Loire Valley, Chambord has a rich history and beautiful grounds. It's approximately a 45-minute drive from Amboise.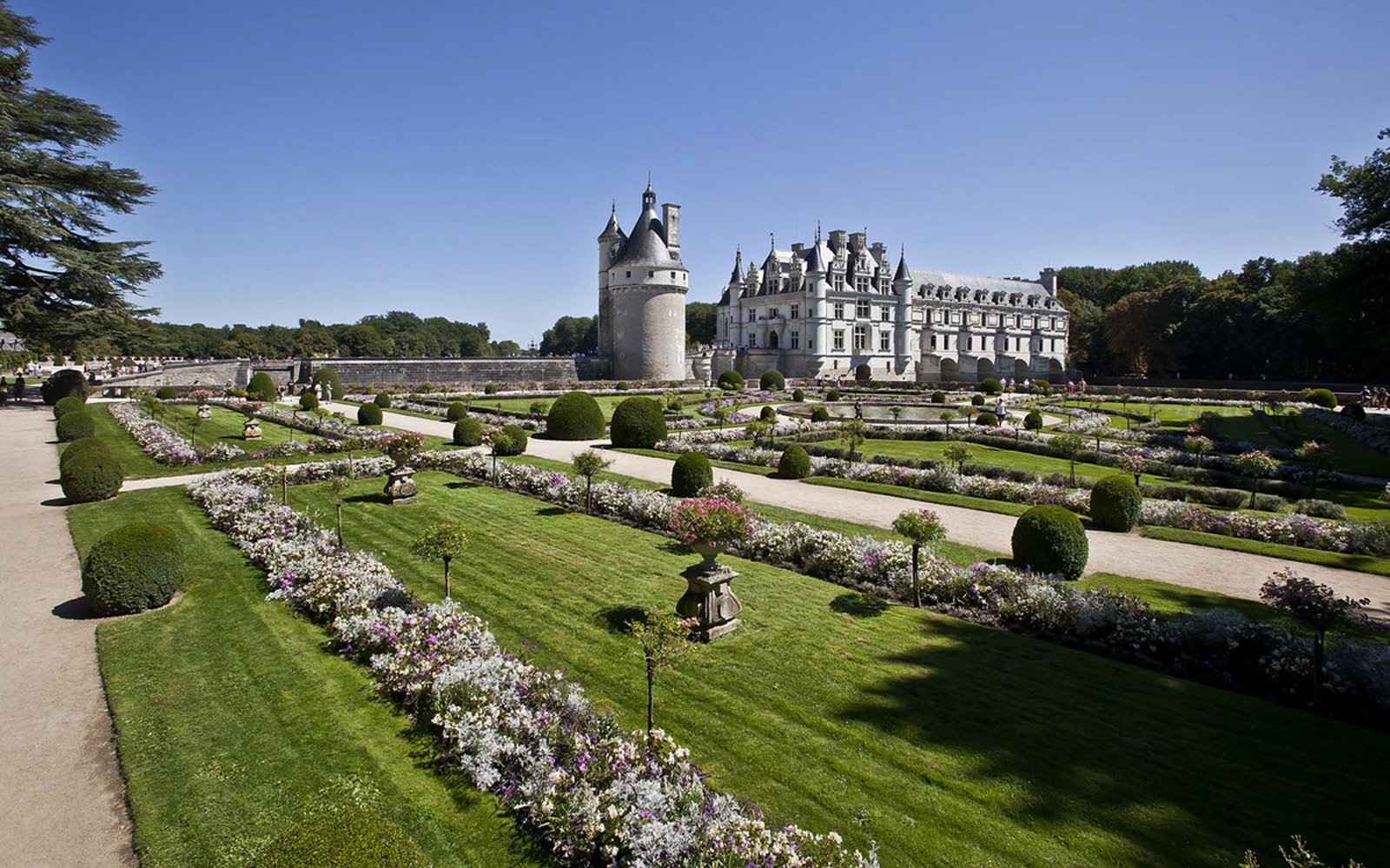 Domaine National de Chambord
Explore this vast park, home to a diverse array of wildlife, and take in views of the castle's impressive architecture from afar. It's around a 50-minute drive away.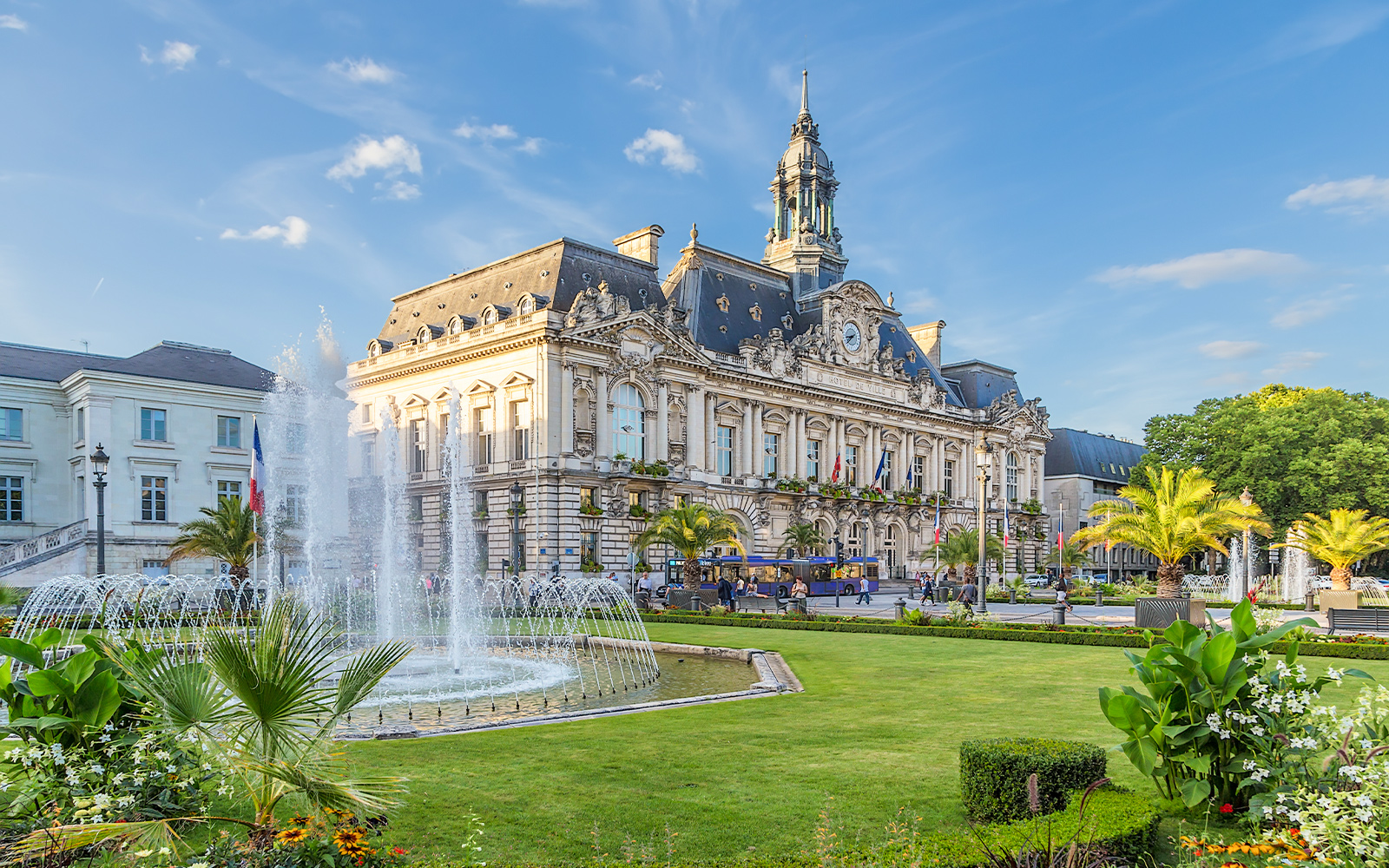 Tours
The city of Tours, just a 30-minute drive from Amboise, is filled with art, history, and shopping, making it perfect for a day trip.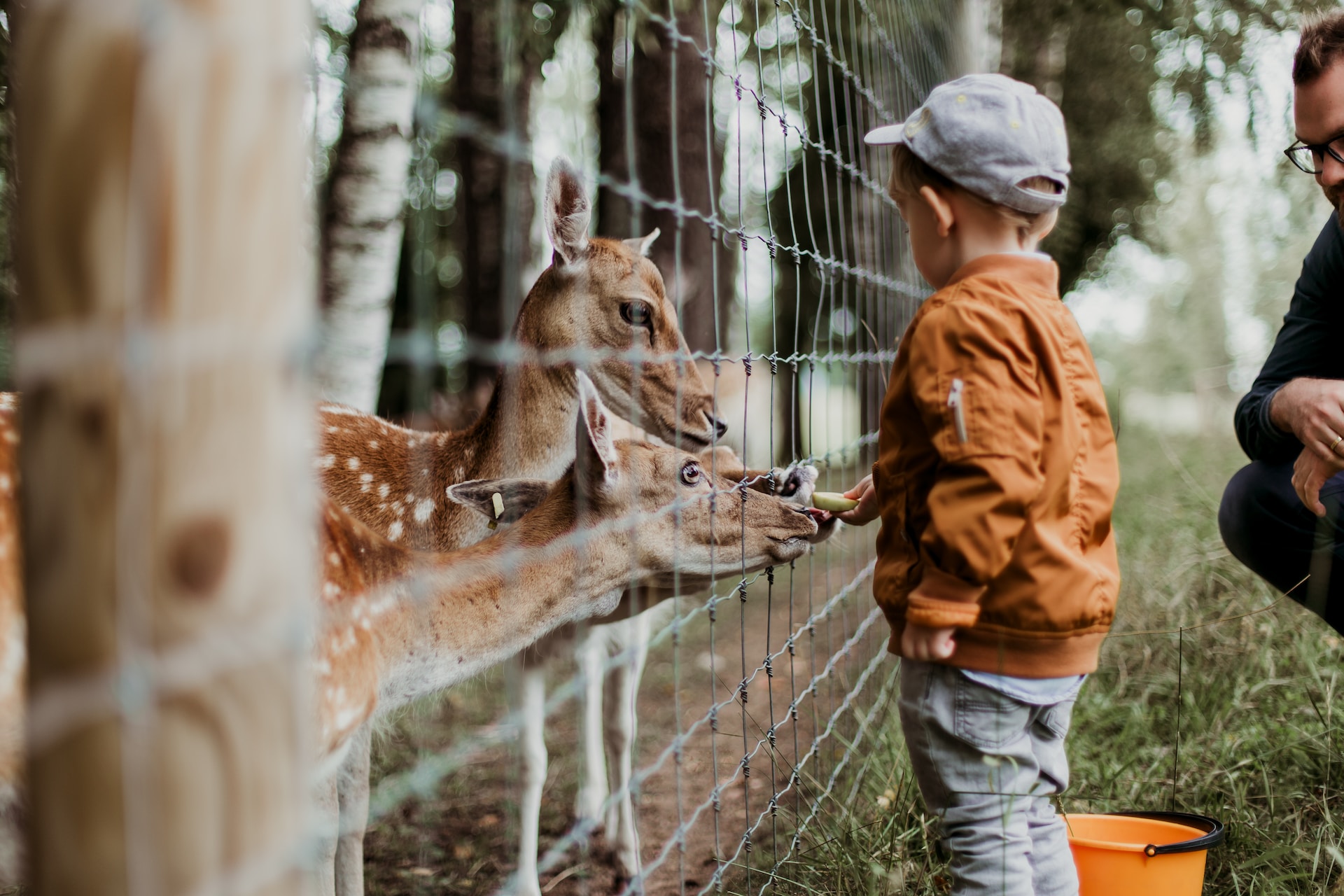 ZooParc de Beauval
This impressive zoo features over 10,000 animals from all over the world and is only a 45-minute drive from Château d'Amboise.
Hotels around Château d'Amboise
---
FAQs
---
It is known for being the residence of Leonardo da Vinci in his later years.
The best way is by car or train. Parking is available near the castle.
Yes, children will love exploring the castle and its gardens.
The entrance fee is €12 for adults and free for children under 7.
Yes, there are picnic areas on the grounds.
Yes, guided tours are available for an additional fee.
Some areas may be inaccessible, but the castle is mostly wheelchair friendly.
Yes, there are concerts and events held in the castle's chapel. Check the calendar for details.