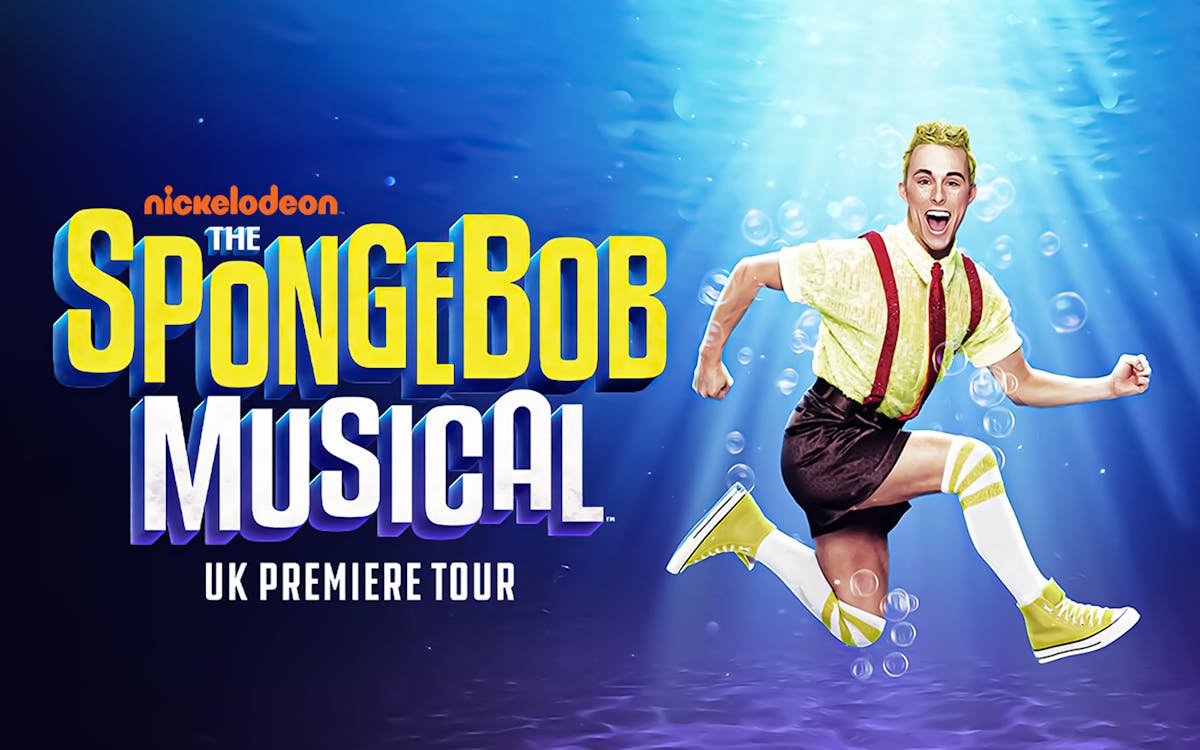 Fresh off the press, our Spongebob Squarepants review!
Prepare to dive into a sea of whimsy and nostalgia as London Theatre has brought Bikini Bottom to life with The SpongeBob Musical! Join SpongeBob, Patrick, Squidward, and the entire gang on an oceanic adventure that's equal parts hilarious and heartwarming. Get ready for an underwater spectacle like no other! The SpongeBob Musical was a smashing hit on Broadway and is now wowing London audiences. It packs a tidal wave of toe-tapping melodies, bright visuals, and infectious energy that'll appeal to audiences of all ages - a sure-to-be family favourite!
What is The SpongeBob Musical About?
---
The ever-cheerful SpongeBob SquarePants enjoys his job flipping Krabby Patties at The Krusty Krab and living in a pineapple under the sea. However, his idyllic life in Bikini Bottom is disrupted when news of an impending volcanic eruption threatens to destroy their home.

Determined to save his home, SpongeBob embarks on a heroic journey to rally the town's residents and face the impending catastrophe with the power of optimism and his closest friends. Despite the overwhelming challenges and danger to their lives, SpongeBob emerges as an unlikely hero with an unwavering spirit.

The SpongeBob Musical showcases the power of friendship, bravery, and the resilience of the human (and sponge) spirit in the face of adversity. It's a delightful and entertaining adventure that will leave audiences with a smile and a renewed sense of hope.
The SpongeBob Musical Review
---
The SpongeBob Musical at Queen Elizabeth Hall, Southbank Centre, is an absolute delight for audiences of all ages. With its Broadway hit status, the show is set to become a grand success. While the cast hasn't been announced yet, one thing is certain: Spongebob will definitely be making a splash in London!
The Music
The SpongeBob Musical features original songs by iconic artists such as Steven Tyler, Yolanda Adams, Joe Perry of Aerosmith, Sara Bareilles, Jonathan Coulton, Alex Ebert of Edward Sharpe & The Magnetic Zeros, The Flaming Lips, Lady A, Cyndi Lauper, John Legend, Panic! At the Disco, Plain White T's, They Might Be Giants and T.I., and songs by David Bowie, Tom Kenny and Andy Paley.
The Cast
Featuring musical sensation Gareth Gates or 'Celebs Go Dating' star Tom Read Wilson as Squidward, actor and musician Lewis Cornay as Spongebob, along with 'Ru-Paul's Drag Race' icon Divina De Campo as Plankton, the SpongeBob Musical is bound to be a feast for the eyes.
The Costumes
No Spongebob Squarepants review can be complete without mentioning the sets and costumes of the show. They are a colorful and fun departure from the well-premiered Broadway show and offer a more natural yet imaginative reimagination of the beloved characters. Notably, some costumes are crafted from recycled materials, adding a thoughtful touch to this vibrant and entertaining production.
This production will capture the hearts of children, as well as serve as a nostalgic blast from the past for older folks who grew up with SpongeBob. The vibrant and energetic performance, coupled with familiar characters and catchy tunes, creates a joyful and entertaining experience. Don't miss this chance to relive cherished memories and create new ones with SpongeBob and friends on stage. If this Spongebob Squarepants review struck a chord with you, be sure to go catch the show live!
Other Top Rated London Theatre Shows
---
More West End Guides
---
For more West End information, here are some helpful quick links!