With London gearing up for the delightfully sunny spring season, Easter long weekend is the perfect time to be in the city. From spoiling yourself silly with delectable Easter chocolates to gourmet Sunday lunches to attending cool Easter parties to so much more, there are way too many things to fit into this long weekend. London is adorned not just with the spring bloom but with fairs, famous chocolatiers with a deluge of sweet tooth desires, Easter egg hunts, family events, concerts, and amazing nightlife. A refreshing springtime tour of the famous attractions and glorious gardens of London add to the cheer and joy of visiting London around Easter.
Easter in London 2023
---
Easter, one of the most important holidays on the Christian calendar, lies on the first Sunday following the first full moon post the vernal equinox. It falls on Sunday, 9 April, 2023. The Holy week begins with Palm Sunday (2nd April) that commemorates the entry of Jesus in Jerusalem. It derives its name from palm branches the crowd scattered in front of Jesus as he rode into Jerusalem. It is followed by Holy Wednesday and evening of Maundy Thursday, commemorating the washing of feet of disciples by Jesus and his Last Supper with the Apostles. Next is the big day of Christ's crucifixion, deemed Good Friday followed by Holy Saturday. The Holy week comes to a close with Easter Sunday celebrating Christ's resurrection from his grave. This marks a revival of happiness and fertility and is celebrated with great joy and fervour.
Easter in London – Traditions and Festivities
---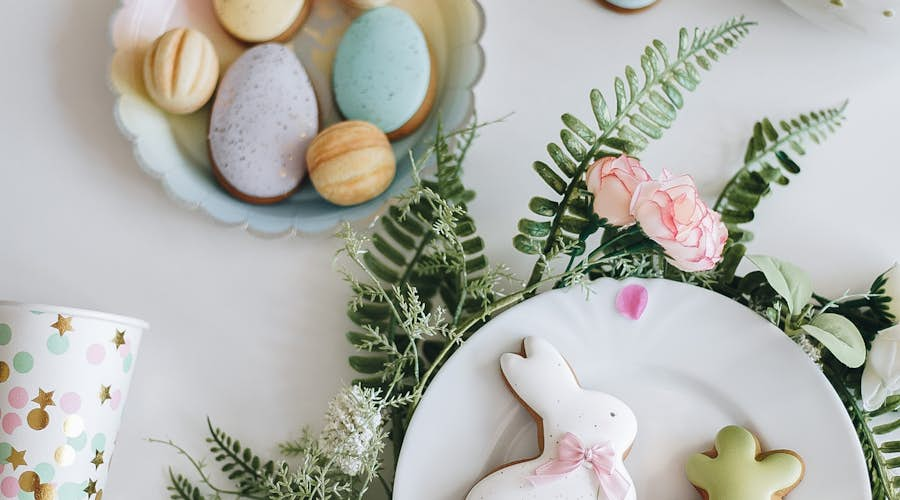 London bubbles with festivity, folklore and traditional food on Easter. Easter symbolizes fertility and birth and therefore, eggs play a big part in the Easter theme. Painted eggs can be seen adorning homes and every other place. Family egg-hunts and other fun activities are organized all over the city. Chocolates form the most celebrated feature of the festival. From regular supermarkets to exotic chocolate boutiques, all are embellished with a variety of chocolate eggs and Easter bunnies. You'll find confectionaries selling sweet delicious bread buns topped with crosses symbolizing crucifixion.
Special Good Friday services are held in churches of London to commemorate and meditate. London is famous for its elaborate Sunday Brunches on Easter day which are enjoyed by all. Morris dancing with men wearing hats, ribbons, and bells around their ankles and Easter Parades with women sporting decorated hats or bonnets are truly unmissable experiences taking place on the streets of London.
What's Closed on Easter in London
---
Easter offers great festivity to all. Since it is a public holiday, you should be aware of a few closures around this time.
How to Celebrate Easter in London
---
1. Attend Easter church services
All the magnificent churches of London offer special services in the Holy week of Easter. Westminster Abbey conducts services all of Holy Week. Beginning with Blessing of Palms, Procession and Sung Eucharist on Sunday, 14th April 2019, there are special services throughout the week with meditation, readings, hymns and Solemn Liturgy of the Passion and Death of Our Lord on Good Friday.
On Easter Sunday, there is Holy Communion, Sung Eucharist, Festal Evensong and Procession, Organ Recital, and A Service of Readings and Music for Easter. St Paul's Cathedral and other prominent churches like St James's Church, Southwark Cathedral, St Bartholomew the Great and many others also offer elaborate services in the Holy Week. All these services are open for one and all.
Top Recommended Experiences
1. Go on an Easter egg hunt
This is one of the most exciting family activities around Easter. You can join one of the many Easter egg-hunting trails organized at various places in the city and have a delightful chocolatey egg treat. Inspired by different themes, several egg-hunting events like St Mary's Hornsey Rise, Storybook Gardens, National Trust, Gifford's Circus, Gilbert Whitehouse, Buckingham Palace Easter Egg Hunt, and many others offer a fun-filled experience. These egg hunts offer an ideal family outing for those seeking to snoop around in search of sweet treats!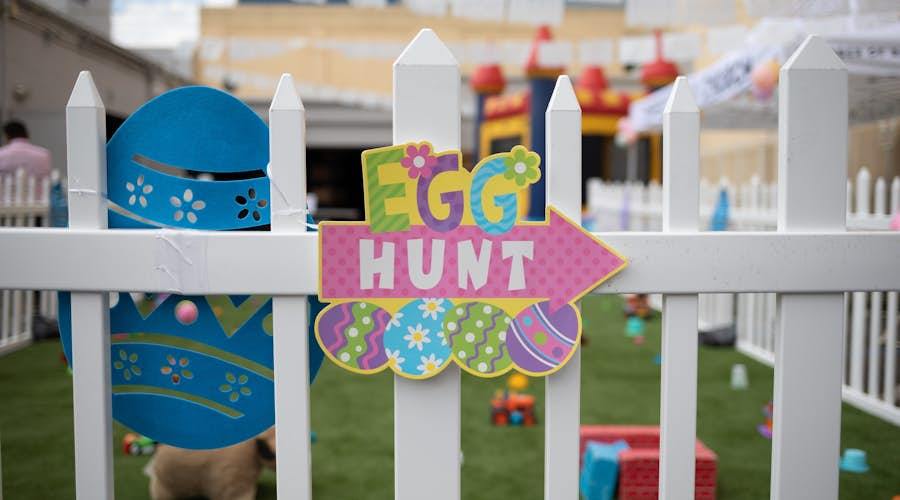 2. Attend a Sunday brunch
London is famous for its Sunday Brunches and more so around the Easter holidays. There are these epic places for best Sunday brunches in London you just cannot miss out on. From the waft of melt-in-the-mouth waffles and pancakes to a boozy bottomless brunch to a mind-boggling assortment of eggs done up in different styles to the best traditional roasts, there is a deluge of choices you can choose from.
Be it Aside at Peckham, Bikeshed Motorcycle Club at Shoreditch, Apres Food Co in Clerkenwell, Malibu Kitchen at the Ned, Rovi in Fitzrovia, Coal Office in King's Cross or any other favourite haunt, a Sunday Brunch in London should be an essential part of your London Easter holiday.
3. Watch a West End show with kids
Easter Holidays offer an array of shows in London's West End. Catching a West End show is one of the most popular activities for visitors to do in London. Over 40 playhouses in London's West End, often referred to as Theatreland, make it an exclusive celebration of performing arts. Aladdin, Matilda, The Lion King, School of Rock, Wicked and more, West End shows have something for everyone. Euphoric stage settings, amazing production design, outstanding performances by famous screen actors, and foot-tapping music make these theatrical performances a must-watch while in London.
4. Visit London's top chocolate stores
Easter is all about chocolates to many. From champagne truffles to delicately flavoured chocolate bars to salted caramels to handmade nutty fruity delights to divine dark chocolates and more, London has no dearth of these irresistible delicacies. London is world renowned for some of the finest chocolatiers. It is an experience to visit some of the famous chocolatiers like Charbonnel et Walker, Paul A. Young Fine Chocolates, Artisan du Chocolat, Le Jeune Chocolatiers, Choccywoccydoodah amongst many others. They are a feast not just for your taste buds but also a visual and olfactory treat!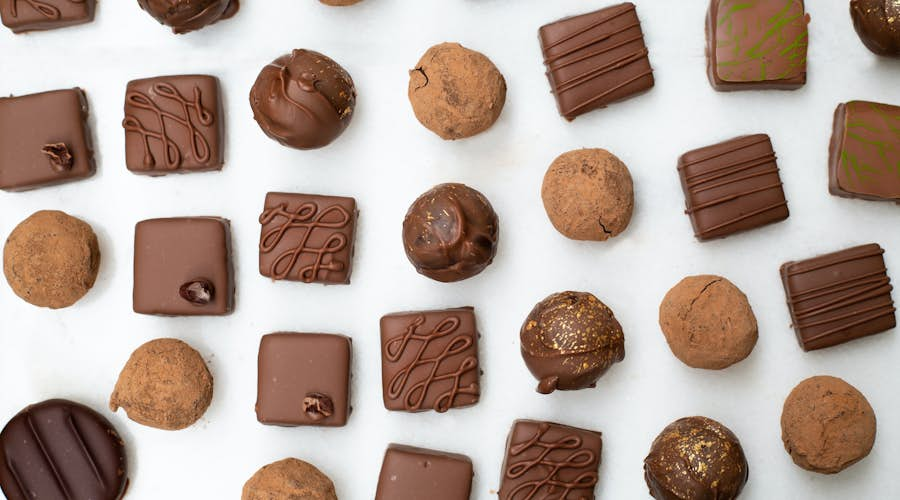 5. Take a Day Trip from London
With the onset of the pleasant spring season, London is at its best around Easter. Surrounded by beautiful weekend getaways one can make London their hub and explore amazing destinations around this city. Many famous landmarks, castles, villages, spa cities, university towns like Stonehenge, the royal residence at Windsor Castle, the hot pools of Bath, the stone cottages in The Cotswolds, and the university town of Oxford etc. can be easily included in the itinerary as day trips from London.
Day Trips from London to Oxford
Day Trips from London to Lacock
Day Trips from London to Cotswolds
6. Take the kids for a Harry Potter tour
Harry Potter books and movies have a deep-rooted connection with London. For kids or even adult Harry Potter lovers, the Warner Bros studio tour is very enjoyable. Going for a tour of the Harry Potter films at Warner Bros. Studios, you can have the first-hand experience of the sets, costumes, and props used in all the Harry Potter films and step inside the locations. Entering the magical world of witchcraft and wizardry you can visualize Harry, Ron, and Hermione going on their adventures.
7. Attend Horniman Museum's Easter Fair
Easter is the time for family fun. One can enjoy the Easter weekend at the Horniman Easter Fair with the whole family. There are Easter trails, creative workshops, fun dance classes, face painting, interesting storytelling performances, farmers market, bouncy rides and other adventure activities for children.
Easter Dining in London
---
Easter time is a foodie's delight for those in London. With a number of traditional and exotic egg dishes, hot cross baked bread and buns, rabbit, chicken and pork roasts, chocolates and ice cream sandwiches, one will be totally spoilt for choice. The top three dishes you just can't miss out on Easter weekend are:
The Hot Cross Babka
This is a delicious combination of traditional Jewish cake with Easter hot cross buns. They are delicately flavoured with cinnamon, cloves and dotted with juicy sultanas, candied ginger and sweet orange peel. London cafe The Good Egg is one of the best places to enjoy these.
Scotch Egg
This popular crackling egg dish is made up of hard-boiled egg enclosed in meat, rolled in breadcrumbs, and fried. They are served on a bed of rocket, with a side of sweet potato fries. They are very commonly available in London. The Scotch Egg pop-up at Fortnum's is one of the best known.
Spring Lamb
Easter falls in the springtime and one of the must-try dishes during this time is the early spring lamb. No wonder it is one of the favourite meats across London. A simple, stuffed roast leg of lamb, or a boned leg stuffed with fresh herbs, is always a favourite. Sample the Spring Lamb at City Social.
Events During Easter in London
---
The Easter Sunday Cruise
April 9th, 2023
Celebrate Easter while sailing on the River Thames. Enjoy the stunning views of London from the water and take in the sights of its iconic skyline. The cruise will be filled with amazing music, drinks, and delicious food - all the ingredients to a magical experience.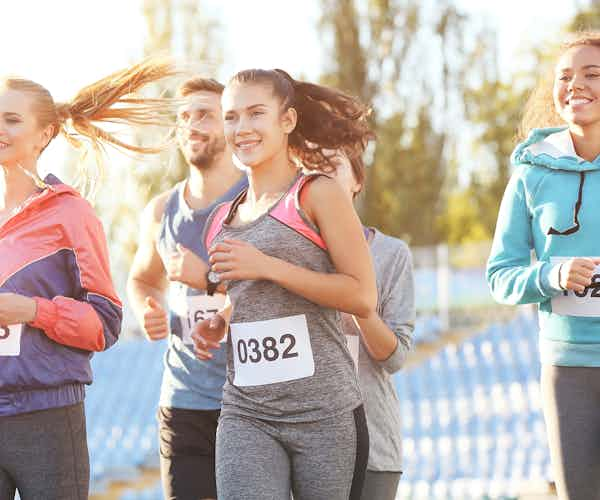 London Easter 10k
Easter, 2023
Are you up for the challenge of the London Easter 10k? Taking place in one of the capital's most stunning parks, Regents Park, this 10k race offers something for every running level. After the race, participants will receive an Easter themed medal to commemorate their efforts.
Tips for Visiting London During Easter
---
Easter week is a cluster of public holidays, and that means more people being outdoors. Be prepared for bigger crowds.
Keep in mind that all major shops and malls are closed around Easter.
Public transport may be reduced on Easter; keep a provision for that in your travel schedule.
Certain attractions may be closed or may have limited opening hours on Easter. Get in touch with the managing staff of the respective attractions for the latest updates.
Make your bookings in advance for attractions and experiences you are keen on covering. Online platforms such as Headout offer great deals and discounts on various London tours.
London weather, though pleasant with the onset of spring, can always turn out to be a bit unpredictable. It is a good idea to carry an extra set of scarves or stoles.
London City passes are a good option for those planning to cover the city extensively in a short period of time.