Spending New Year's Eve in London is an unparalleled experience — seeing the London sky lit up by fireworks in a dozen colors is perhaps among the most exhilarating ways to welcome the new year. The lively parade, a potpourri of diverse performances, represents the city's vibrant character. Twinkling streets, decked with holiday cheer, lead you to the city's gastronomic delights - from quaint pubs to high-end restaurants. Whether you're a party-goer, a culture-lover, or simply seeking a unique end to the year, you'll find London's New Year's Eve a highlight of your travels.
New Year's Eve in London 2023
---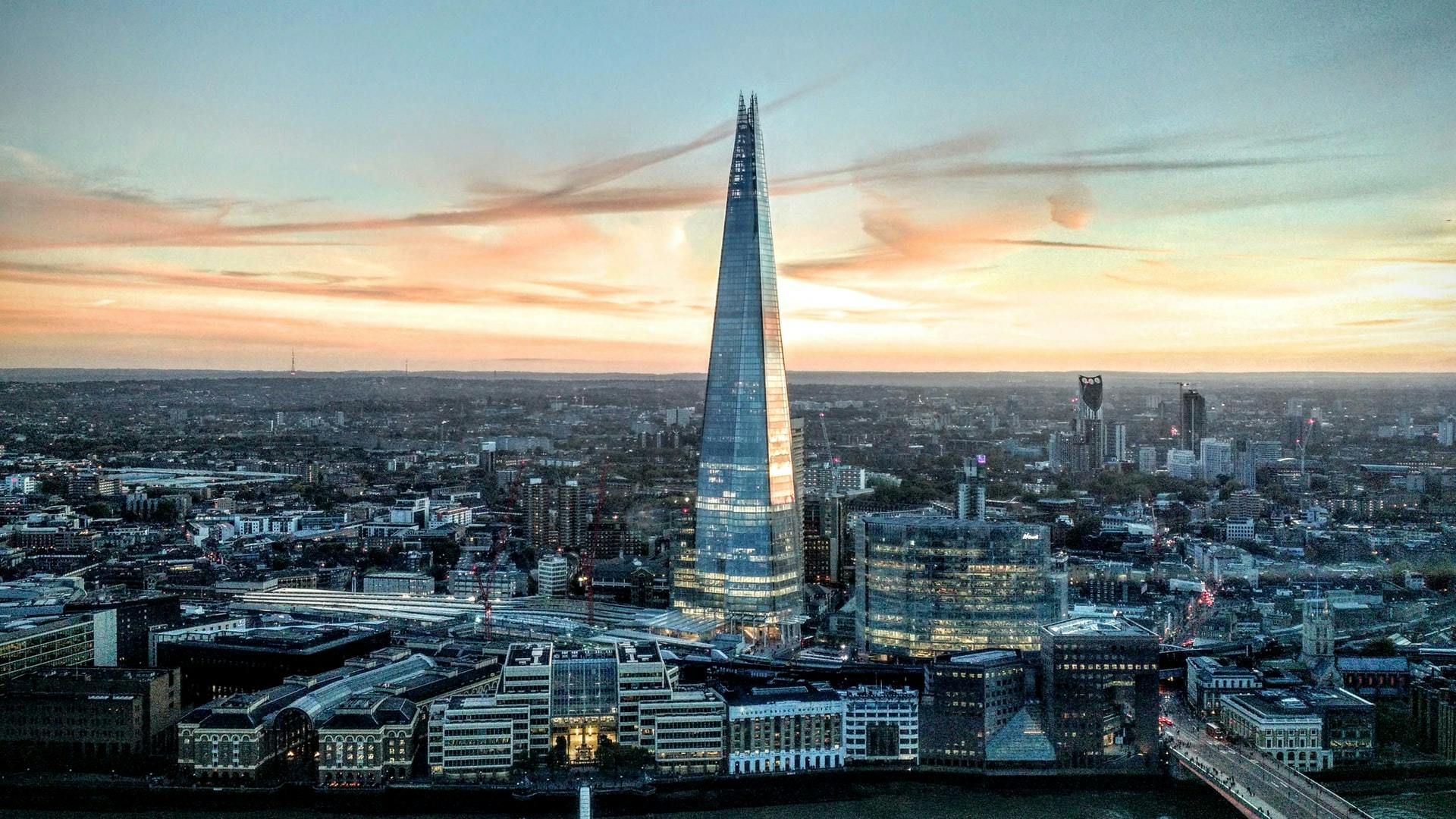 London offers a plethora of experiences to ring in the new year. Whether you choose to step on board a cruise along the River Thames or spend it partying in the bustling city centre, spending the New Year's Eve in London is bound to be a night to remember. A river cruise offers glimpses of London's best-known sights, including iconic landmarks such as Westminster Abbey, the Tower of London, Parliament House, and Buckingham Palace.
You can also spend your New Year's Eve at Winter Wonderland in Hyde Park. It's the perfect place for both kids, who can enjoy shows like Paddington on Ice, Zippos Christmas Circus and Cirque Berserk, and adults, who can hone their musical talents at Bar Hutte Karaoke or laugh out loud at Comedy Club.
You can watch The Shard illuminate the sky with a special New Year's Eve light show and dine at one of the many rooftop restaurants which serve food, liquor, music, and splendid views of the London sky.
9 Epic Things to do During NYE in London
---
Ring in the New Year atop The Shard!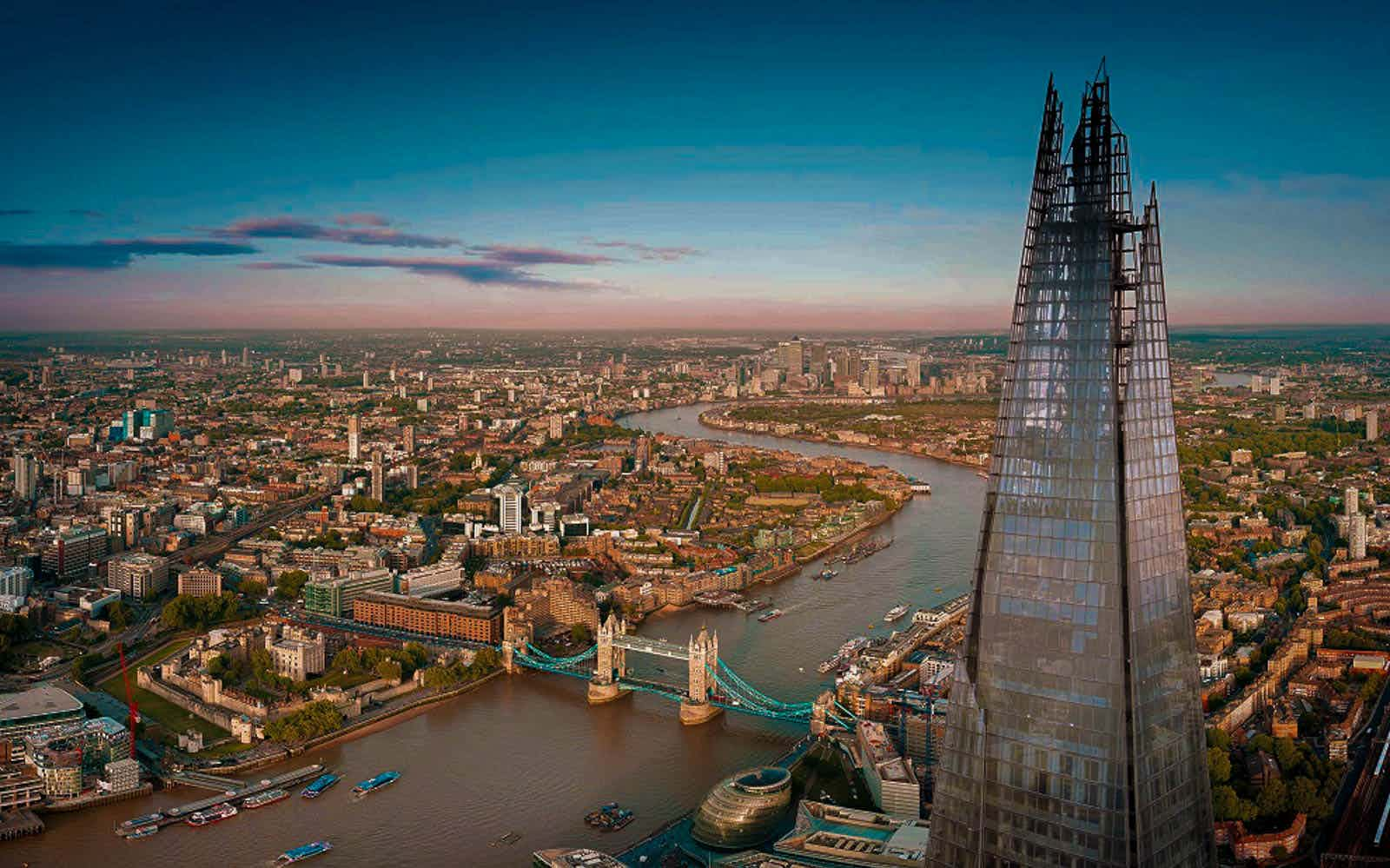 If you want a bird's eye view of London New Year's Eve fireworks, go up to The Shard, the tallest building in Western Europe. Located in central London, The Shard opened its doors to the public in 2013. The Skydeck on the 72nd floor invites you to enjoy a multi-sensory experience, infusing the sounds of the city below with the one people hear at a height of 1016 ft. This towering marvel also offers an opulent dining experience with a selection of top-notch restaurants. From the gourmet delicacies at Hutong, treating you to Northern Chinese cuisine, to the refined elegance at Aqua Shard, offering British classics with a twist, the palette of flavours is as impressive as the view.
Visit The Majestic Tower Bridge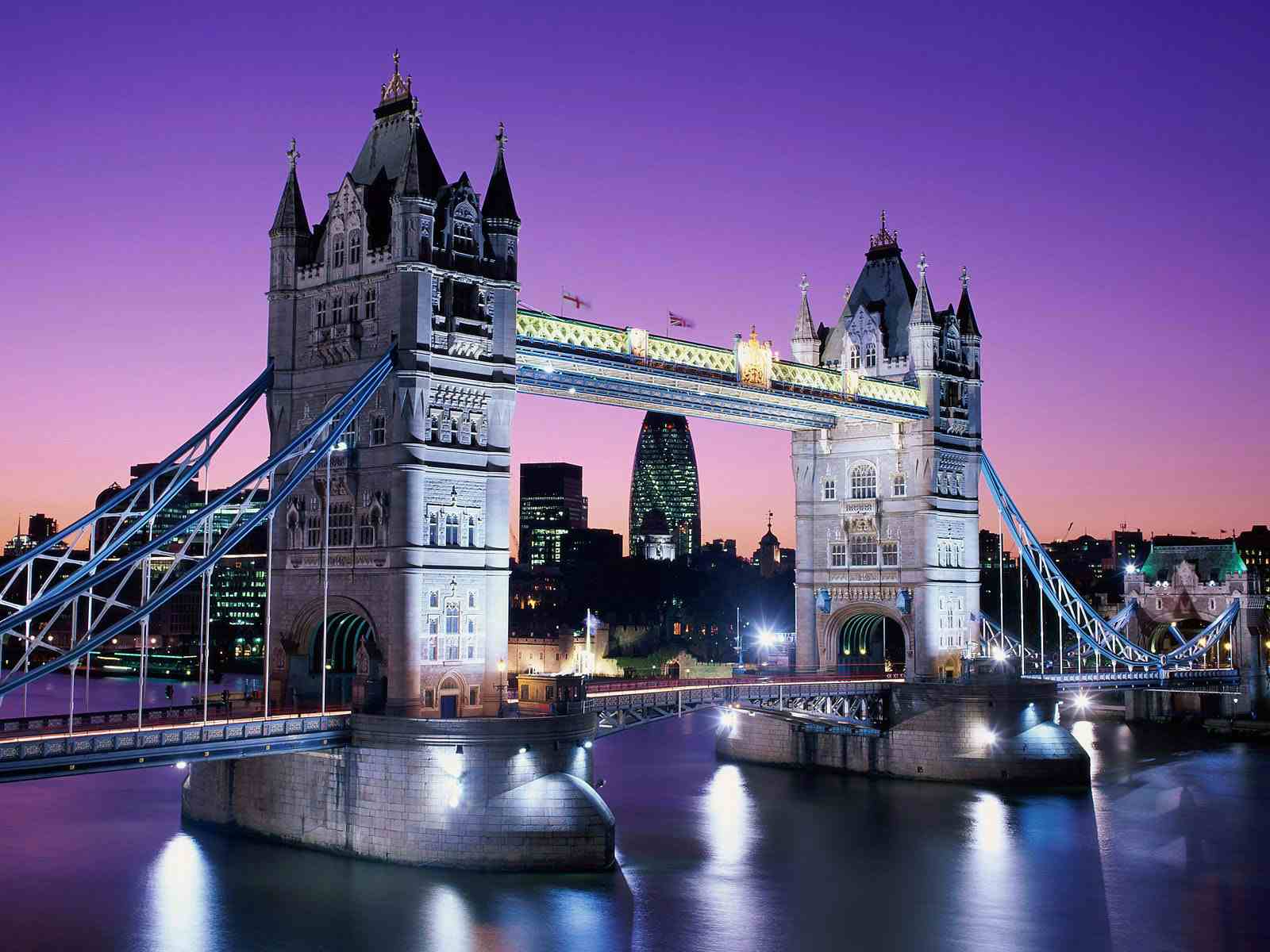 The allure of celebrating New Year's Eve at Tower Bridge is irresistible. This iconic symbol of London, located in the heart of the city, offers an unparalleled view of the fireworks illuminating the night sky. It's famous for its spectacular glass walkways, elevated 140 ft above the Thames. Being in Central London's historic core, the festive buzz extends far beyond the bridge. You can see the London Eye, City Hall, Tower of London, St Paul's Cathedral, the City and Big Ben from the West Walkway. The East Walkway offers fantastic views of the Docklands and the elegant Canary Wharf bathed in holiday lights, charming bistros and eateries brim with revelers.
London Eye: An Elevated Experience Amidst Dazzling Lights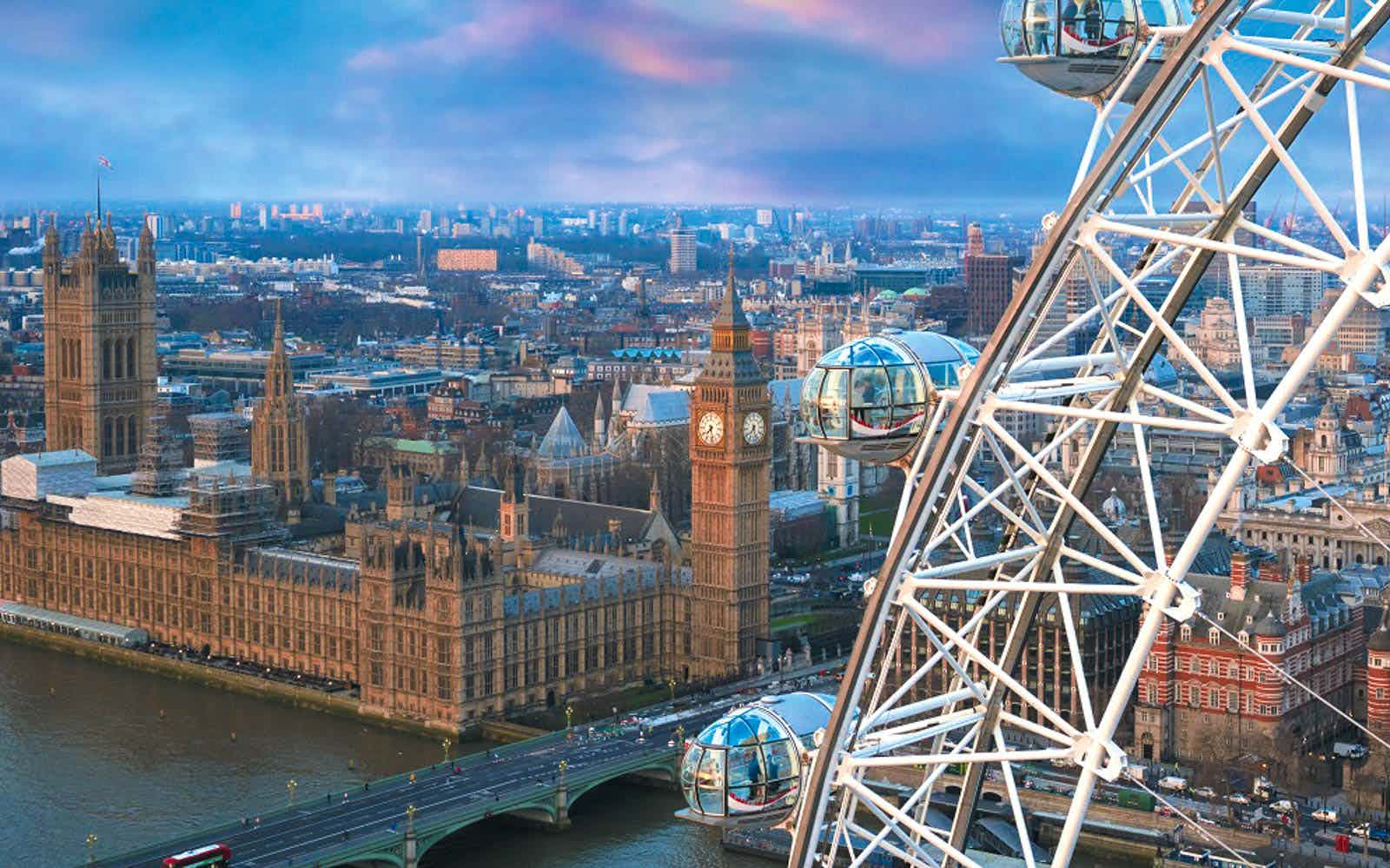 Built in 2000, the London Eye is the tallest cantilevered observation wheel in Europe which provides a bird's eye view of the city. Hop onto this Ferris wheel, which completes a revolution in around 30 minutes, to view the London skyline. The panoramic view of the Thames, the parliament buildings, and the entirety of London from such a lofty height is enchanting, to say the least. As midnight approaches, watch the sky come alive with a cacophony of colours as the New Year's fireworks shoot up in the air.
HOT TIP - CATCH THE LONDON EYE FIREWORKS The spectacular London Eye fireworks are a must-see for anyone visiting London during the holiday season. Each year, thousands of people flock to the banks of the River Thames to witness this incredible event. The large Ferris wheel is illuminated with hundreds of colorful lights and booming music sets the tone for an evening of breathtaking displays in the sky.
New Year's Revelry at Westminster Bridge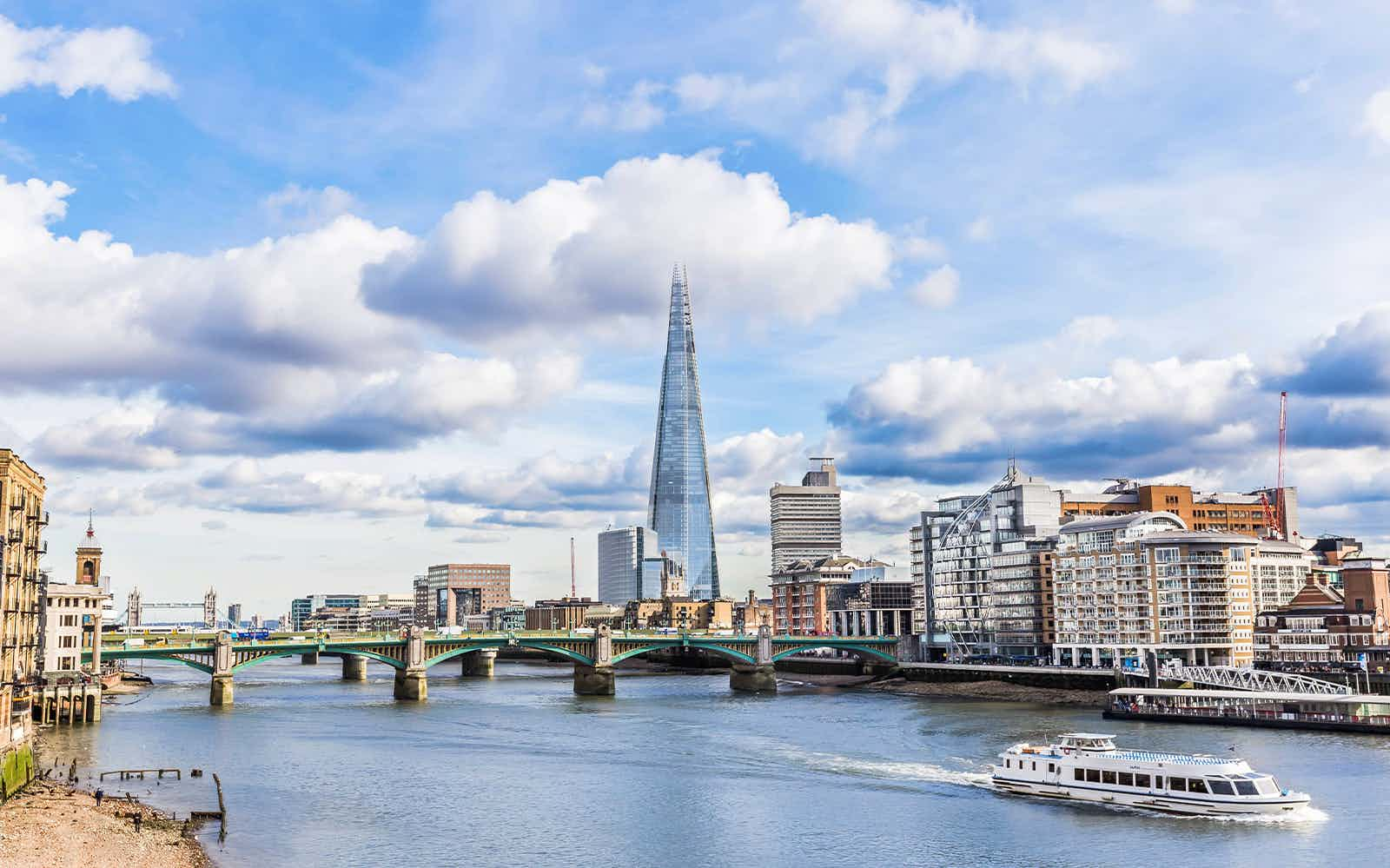 One of the oldest bridges in London, Westminster Bridge spans the River Thames, connecting Westminster on the north to Lambeth on the south. This bridge provides one of the most picturesque views of London, including the iconic South Bank Lion. Westminster Bridge is definitely one of the best spots to watch the New Year's Eve fireworks from. Please make sure you buy the ticket well in advance.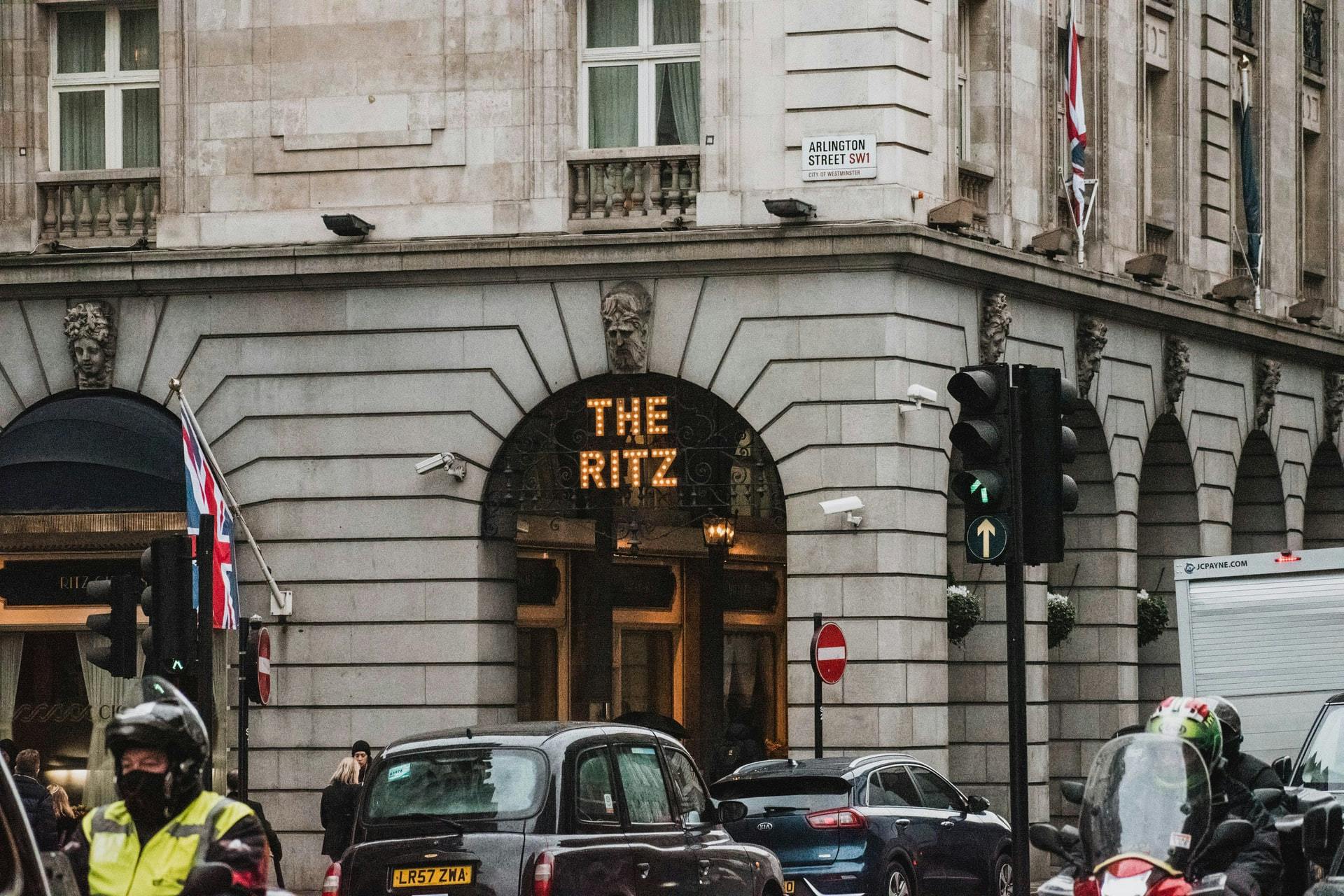 The Ritz London is famous for its glamorous New Year's Eve celebrations. It transforms the Palm Court into a fabulous 1920s-themed black-tie event which will include a four-course dinner, music by Elle & The Pocket Belles and The Lone Piper. Just before midnight, a 14-piece military marching band will escort you into The Ritz Restaurant to view the live midnight countdown accompanied by the chimes of Big Ben. Nestled within one of London's most iconic skyscrapers, the Searcgy's at the Gherkins provides a 360-degree view of the city, serving as an excellent spot to enjoy the fireworks spectacle. Put on your best suit and indulge in this luxury with Four-course dinner and a glass of Dom Pérignon Champagne.
River Cruise along The River Thames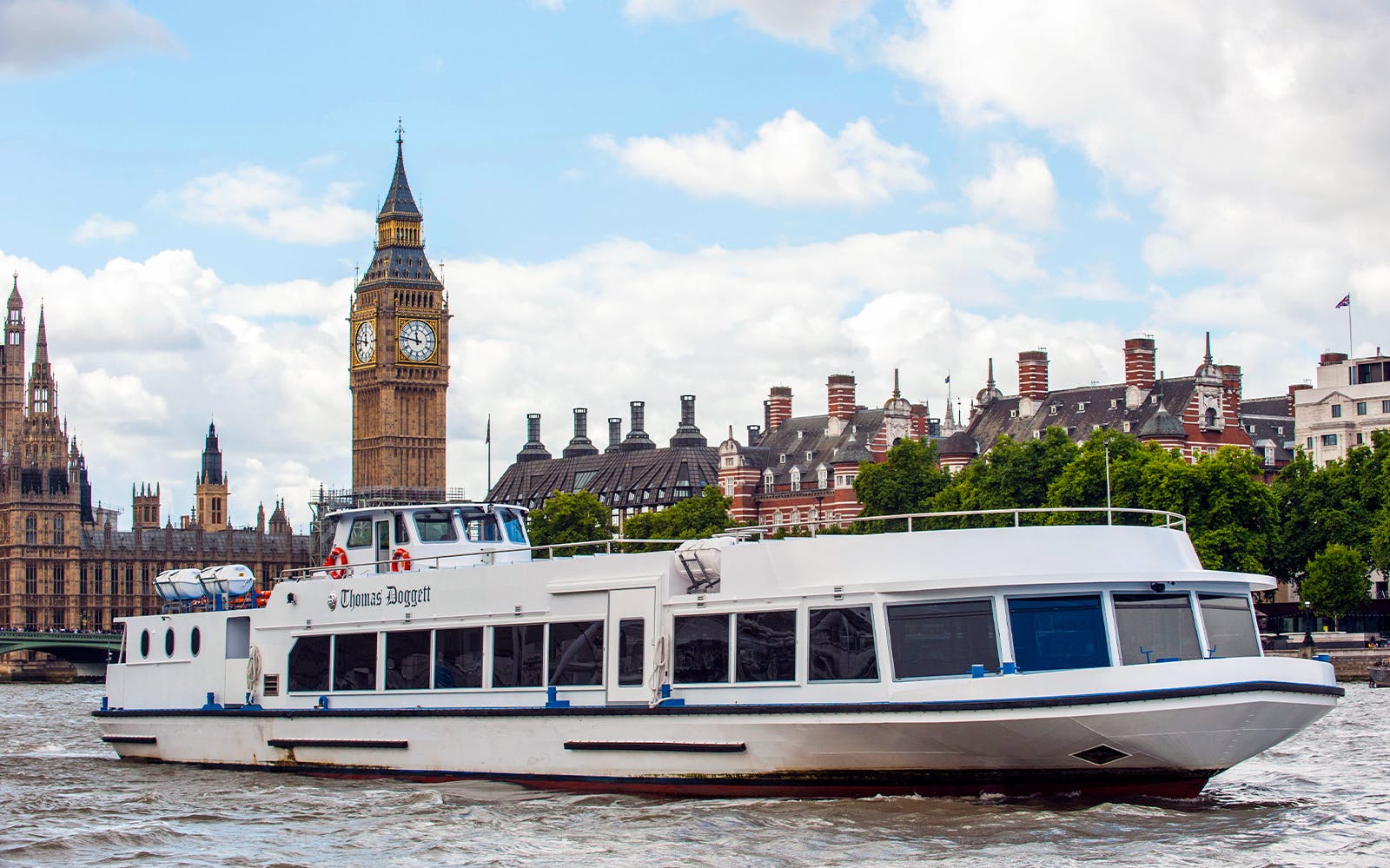 For those looking for a relatively relaxed New Year's Eve, there is no better way than a river cruise. Explore the city by sailing on River Thames with a sightseeing cruise. Hop onto a catamaran boat from any pier to another of your choice across 11 piers on the river between Battersea and Canary Wharf and enjoy London's iconic sights with helpings from the on-board coffee bars.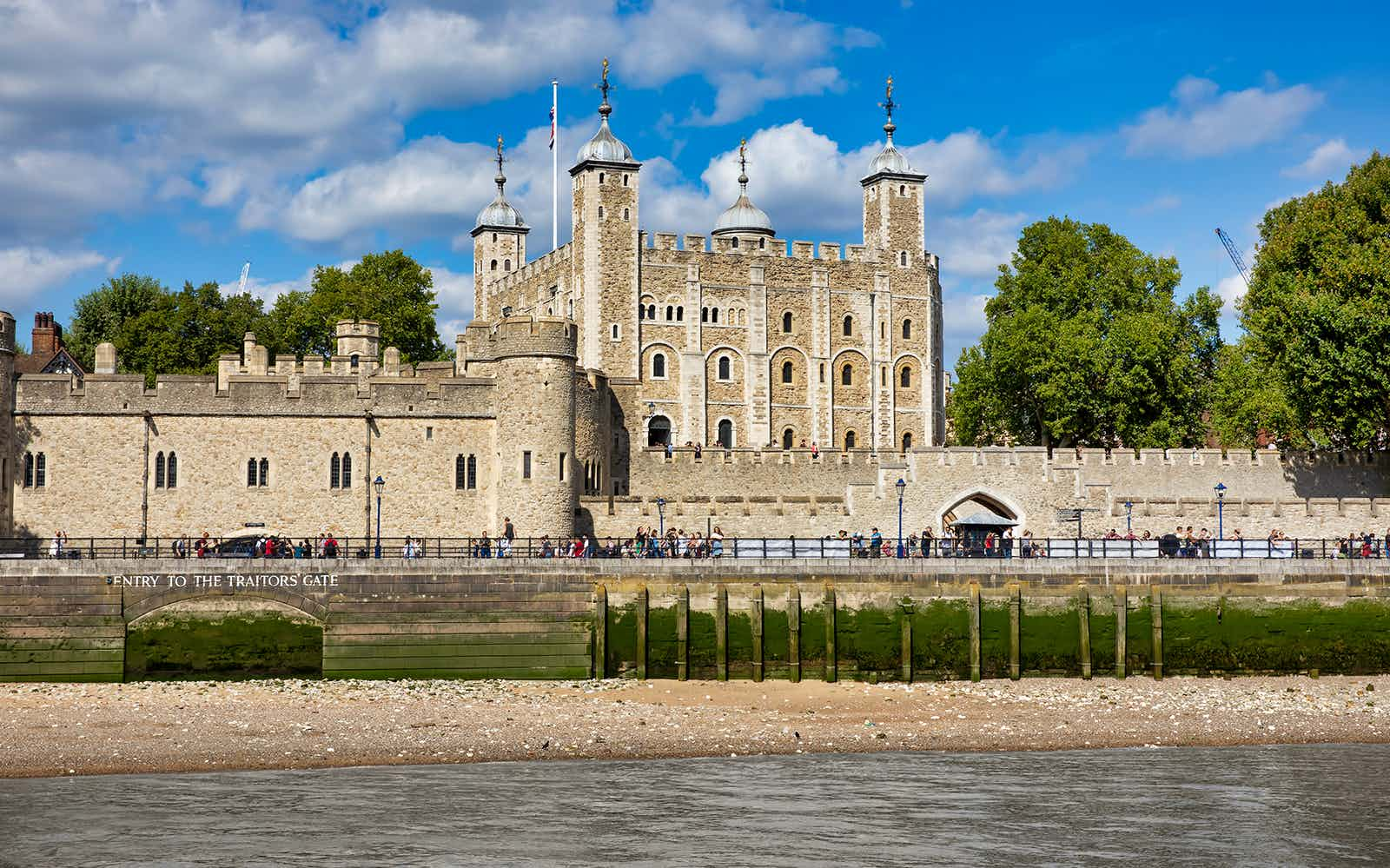 One of London's premier landmarks, the Tower of London is steeped in history. Built in 1078, its buildings and grounds served as a royal palace, a political prison, a place of execution, an arsenal, a royal mint, a menagerie, and a public records office. As the New Year approaches, the tower's surroundings come alive with the festive spirit and makes for a perfect spot to witness the iconic London New Year's Eve fireworks.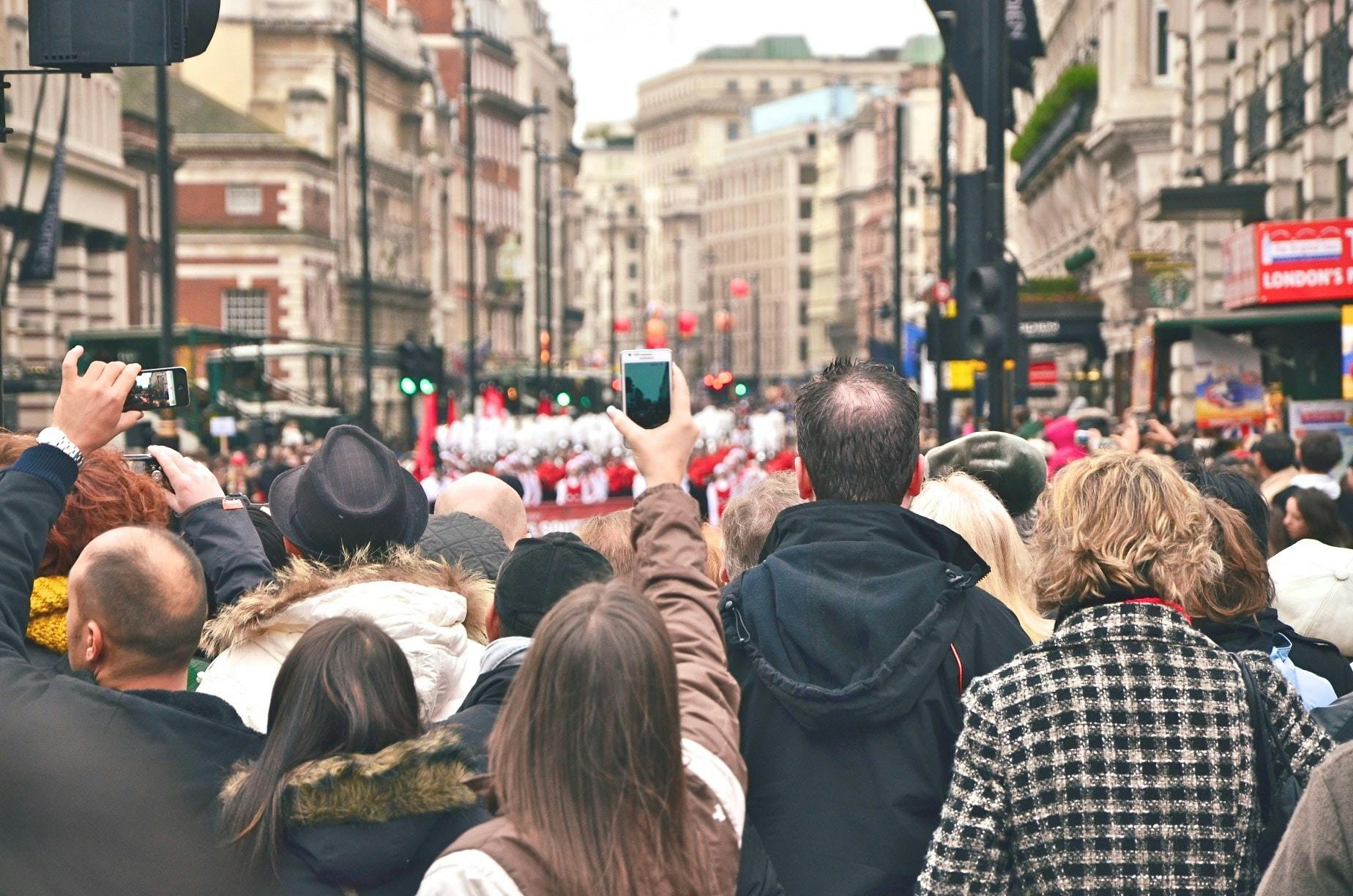 After spending an unforgettable New Year's Eve, start your first day of 2024 by attending London's 37th New Year's Day Parade. More than 10,000 participants from USA, UK and Europe will be participating in the parade. There will be acrobats, cheerleaders, marching bands, dancers, and representatives from West End shows. The Parade will begin at the Ritz Hotel, taking in Piccadilly Circus, Lower Regent Street, Pall Mall, Trafalgar Square, Whitehall, and Big Ben, with temporary grandstands erected for better viewing in some places. Arrive early to secure a good vantage point
Parties and Events in London for NYE 2023
---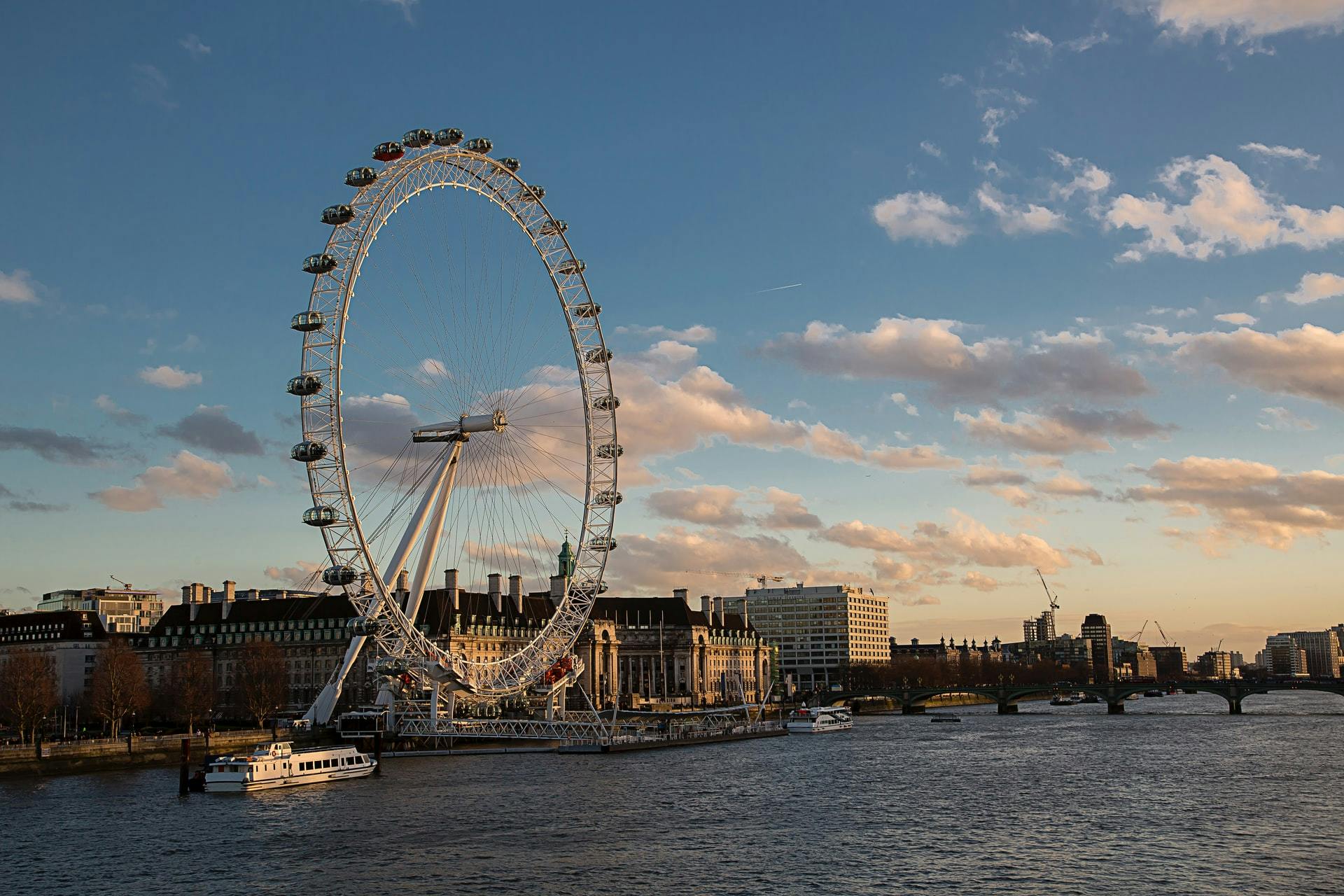 Southbank Winter Festival
Looking for a fun-filled family show to ring in the new year? Head to the Southbank Center's Winter Festival for the multi-sensory play installation and family favorite 'Soundpit'. Fill your bags and bellies at the food and shopping stalls and be thrilled by the daredevil entertainment of a turn-of-the-century circus at Circus 1903! And finally, as the night closes in, secure a front-row seat to London's iconic fireworks.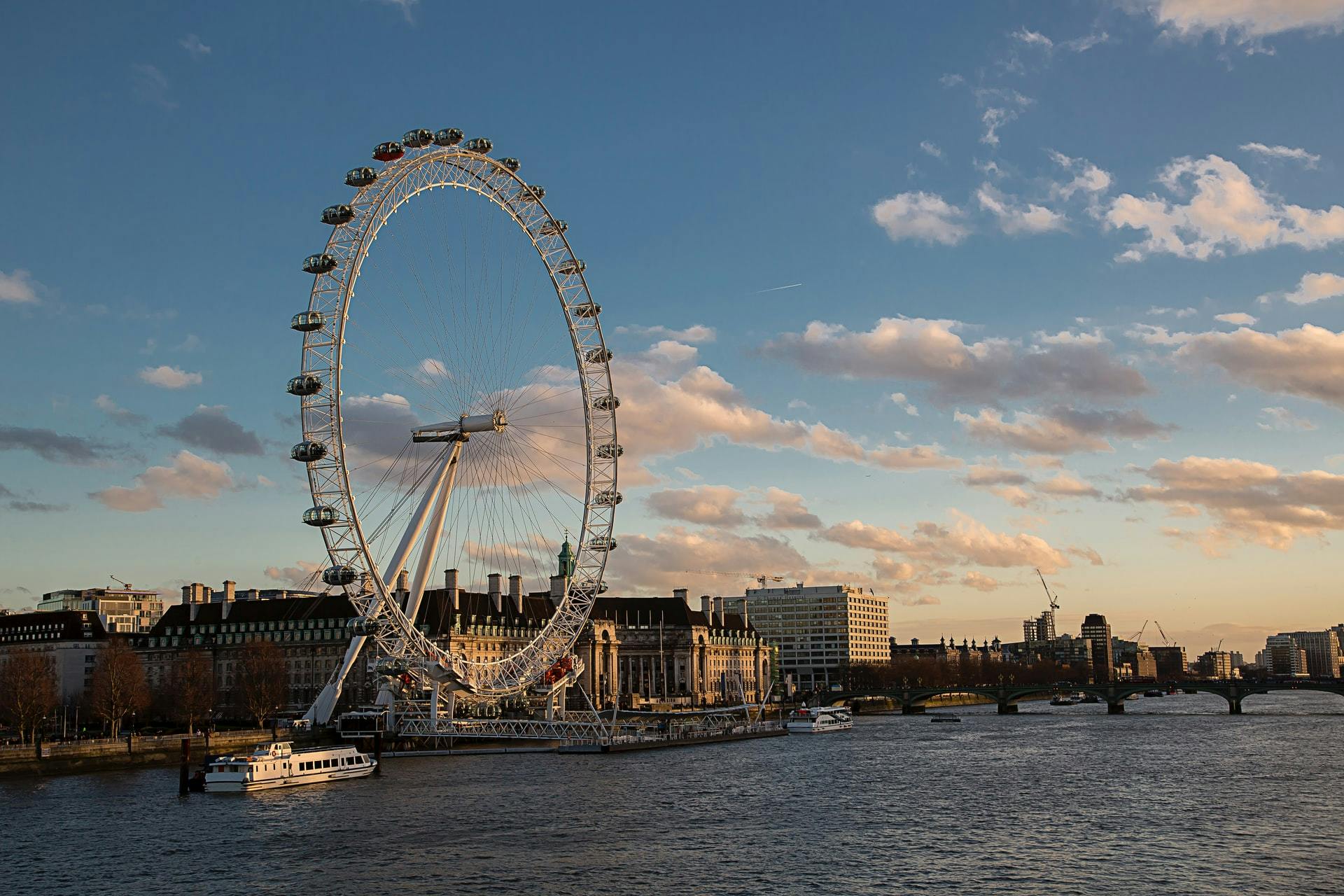 The Dark Circus Party
This unique event brings you an immersive nightlife experience, where it's New Year's Eve every night. Step into an enchanting world of elaborate costumes, breath-taking performances, and pulsating music that keeps the atmosphere electric. It's a cabaret-style party that is sure to lure those with an appetite for the unconventional.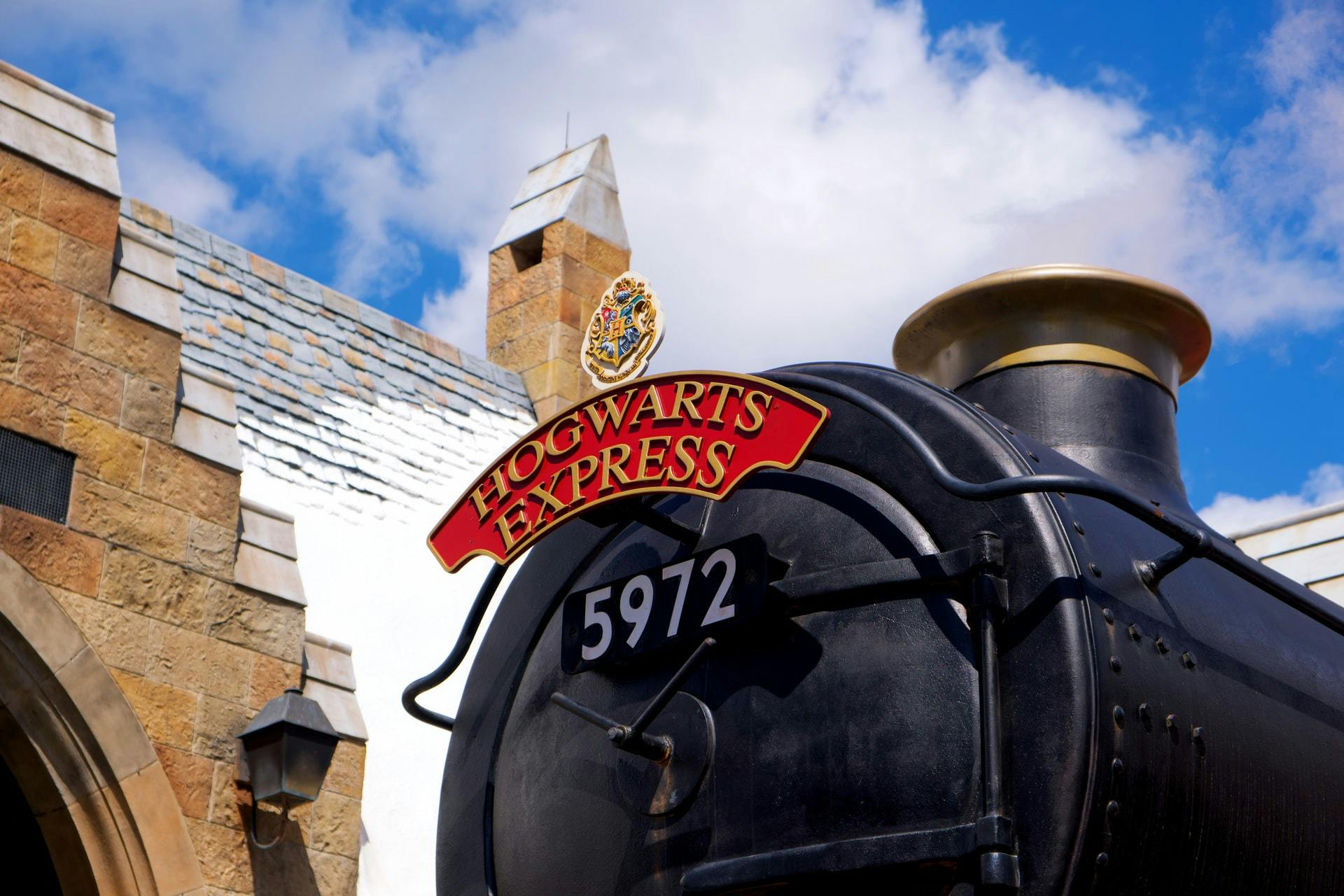 South London Soul Train
A party that is a testament to the spirit of the city's south side, the South London Soul Train at Peckham Levels offers a distinctly urban celebration. With a heavy dose of funk, soul, disco, and a dash of funk, it's a groove-filled event that makes for an unforgettable New Year's Eve bash.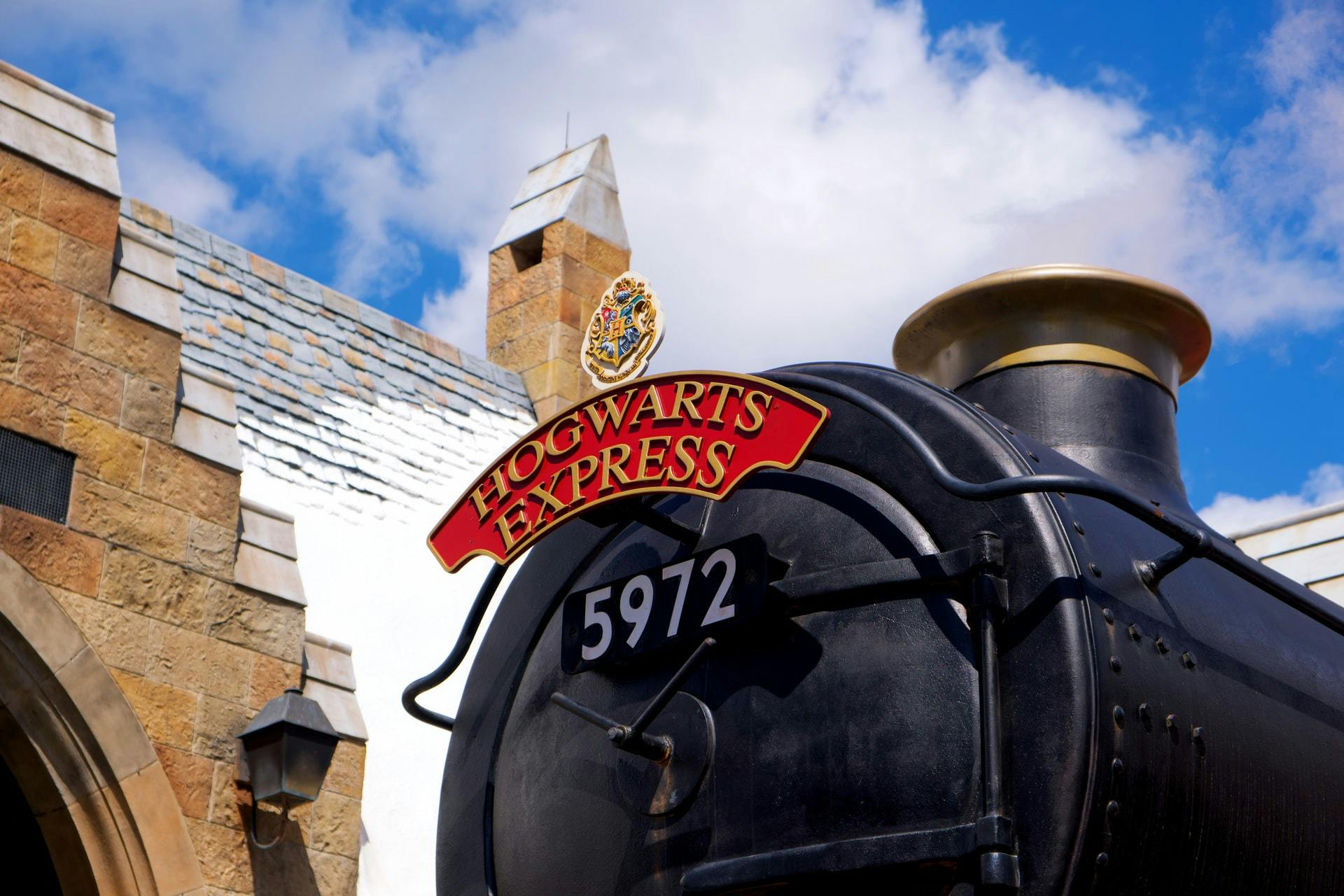 Hogwarts in the Snow
The ultimate tour for the Harry Potter fans, the Harry Potter studio tour gets a festive makeover where the Great Hall in the snowy castle is dressed for the Yule Ball scene with dripping icicles, snow-covered Christmas trees, and an orchestra playing on silver instruments. Take a studio tour to learn all the backstage secrets of the movies.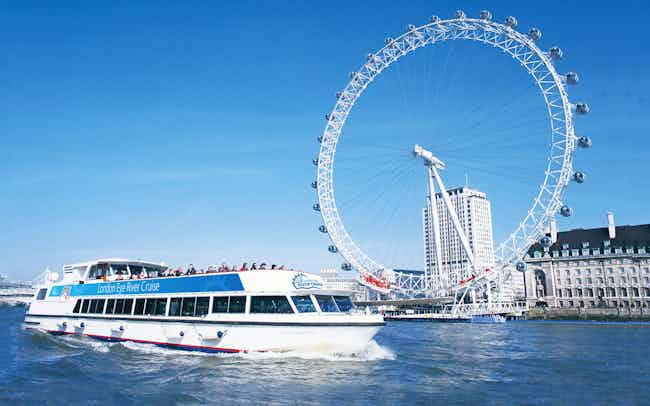 London Party Boats
The London party boats give people the option to party on the Thames with their friends and family while watching the fireworks. These boats have a fully licensed bar on board and central heating. Some boats, like the Mercia of the Westminster Party Boats, even offer dinner buffets free of charge.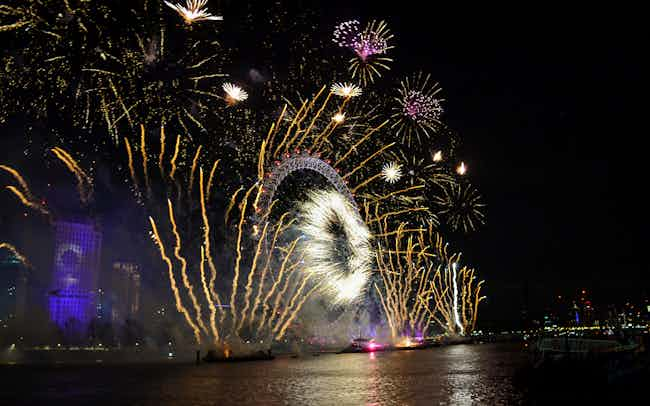 SkyBar
London's SkyBar stays true to their motto states, 'Party in the Sky'. Located on the 28th floor of London's Millbank Tower, this rooftop restaurant provides a stunning view of the London skyline and more importantly, a luxurious serving on New Year's Eve. A top-of-the-world view of the fireworks is accompanied by unlimited live food stations from around the world and nonstop entertainment from 6:00 PM to 6:00 AM.
Getting Around London on NYE
---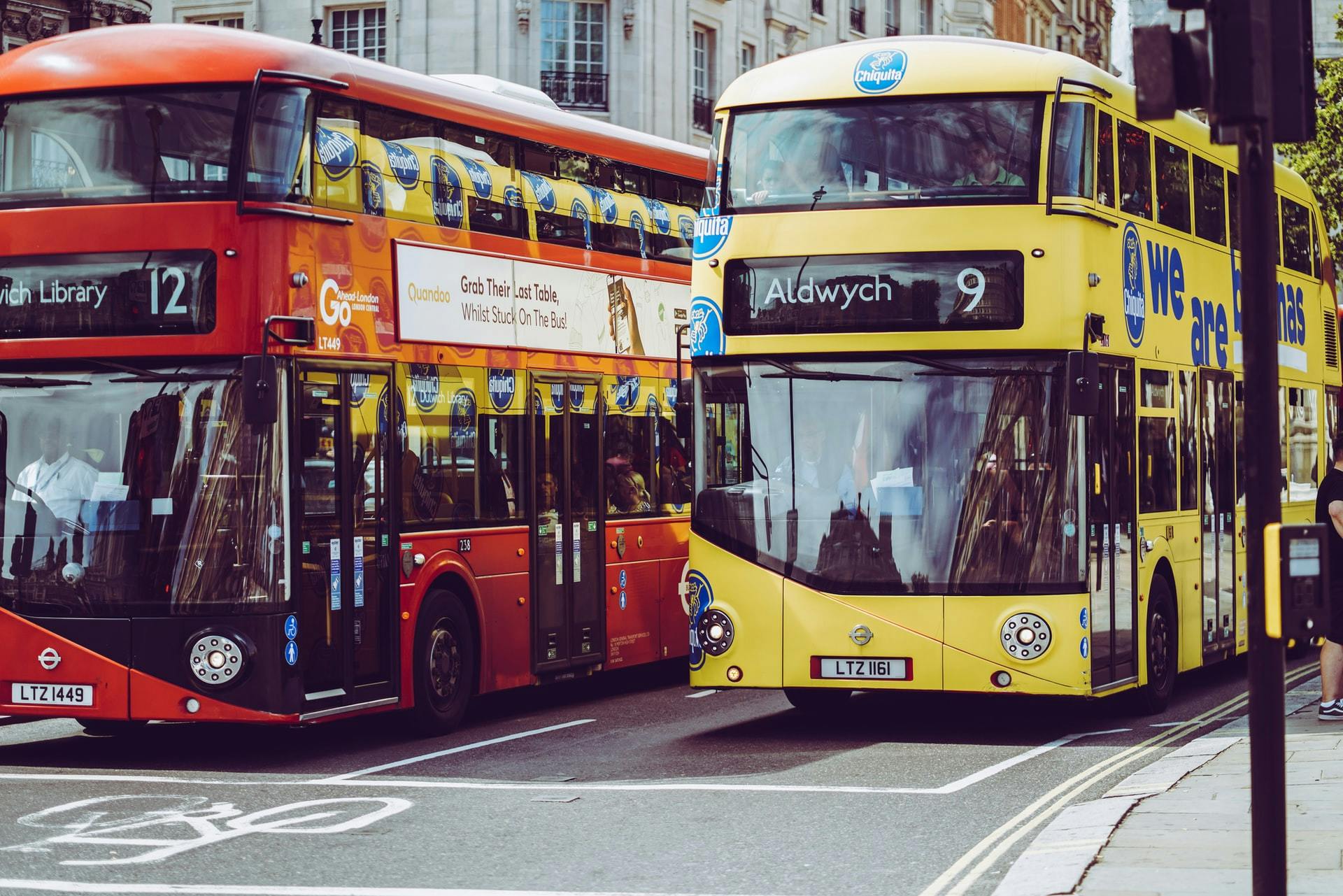 Transport for London (TfL) has announced that people can commute free of charge (public transportation only) from 11:45 PM on New Year's Eve through to 4:30 AM on New Year's Day.
London Underground: Trains will run throughout the night with minor exceptions. Some stations may remain closed at night. Trains won't run between Earl's Court and Kensington (Olympia). The Waterloo & City line will run every 3-10 minutes until about 2:30 AM.
London Overground: Trains won't run between Romford and Upminster, Gospel Park and Barking. Other trains will run a Saturday service. Some services will run through the night. On the DLR, trains will run every 15 minutes on all routes from 12:30am until 8:00 AM. On the TfL Rail, trains will run every 15 minutes (on the open section of the line) and continue through the night. Replacement buses will run between Chadwell Heath and Shenfield.
Trams: There will be a special all-night service every 30 minutes between Wimbledon and Beckenham Junction / New Addington.
Buses: Buses will run a Saturday service and some day routes will continue through the night. Central London routes will be diverted. Most bus services are expected to return to normal by 6:00 AM except those affected by the New Year's Day parade.
Taxi: Taxis and mini-cabs will charge 1.5 times the normal rates but they are your best option to get to central London from Heathrow Airport if you want to avoid the New Year's Eve crowds in the tubes and buses.
Traveler Tips
---
Oyster card: Get yourself an Oyster Card from the airport or your nearest station to avoid standing in queues when riding the subway.
Hop on hop off buses: If you are not planning to travel underground, get on a Hop-on Hop-off bus tour for a cost-effective way to explore the city.
Know what to pack: Pack adequately and when heading out on New Year's Eve, carry extra layers. It gets extremely chilly by nightfall and not wearing the right clothes will become the ultimate party pooper.
Umbrella: Always carry an umbrella because London weather is erratic. One moment it's sunny and the next there's a downpour!
Military time: London follows the 24-hour clock, so make sure you set your wristwatch and phone clock on military time to avoid missing shows and events you have already planned and paid for.
Walk the way: There's a throng of crowds on London streets and walking to your destination may sometimes be wiser. Map your path and walk to the sites that are in the immediate vicinity.
No tipping: Tipping is not customary in London as all restaurants add a service charge to your bill. However, it is not considered rude if you choose to tip.
Early booking: Book all your attraction tickets and accommodation well in advance. London is a hotspot and people from all over the world choose it as their year-end destination.
Best view for London New Year's eve fireworks: The city is supremely crowded during the New Year's eve. Head to Primrose Hill, located just north of Regent's Park for a quaint and clear view of the fireworks.
FAQs
---
What is the best way to travel around London on New Year's Eve?
Which is the best restaurant to go to on New Year's Eve in London?
How do I get to central London from Heathrow Airport on New Year's Eve?
Are there any restrictions on alcohol consumption in public places?
What are the cheap options for food?
What kind of a plug can I use in London?
Are there any specific rules to follow in London?
Where can I go to buy clothes and souvenirs at a low price?
New Years Eve In London 2023