One of the most-visited cities in the world, New York has been a global inspiration for its movies, art and architecture. An iconic hub for its marvelous skyscrapers, well-known Broadway Shows and the hustle-bustle of Time Square, New York is a favorite place for travelers of all backgrounds for there is something for everyone. The City That Never Sleeps is enhanced with its exorbitant nightlife that recharges it with vibrancy and energy.
Not only is New York an abode for tourist spots, but it is also located in the proximity of numerous places that should be on your list if you are visiting the States. A short day trip is never a bad idea to get familiar with the place you are touring.
Best Day Trips From New York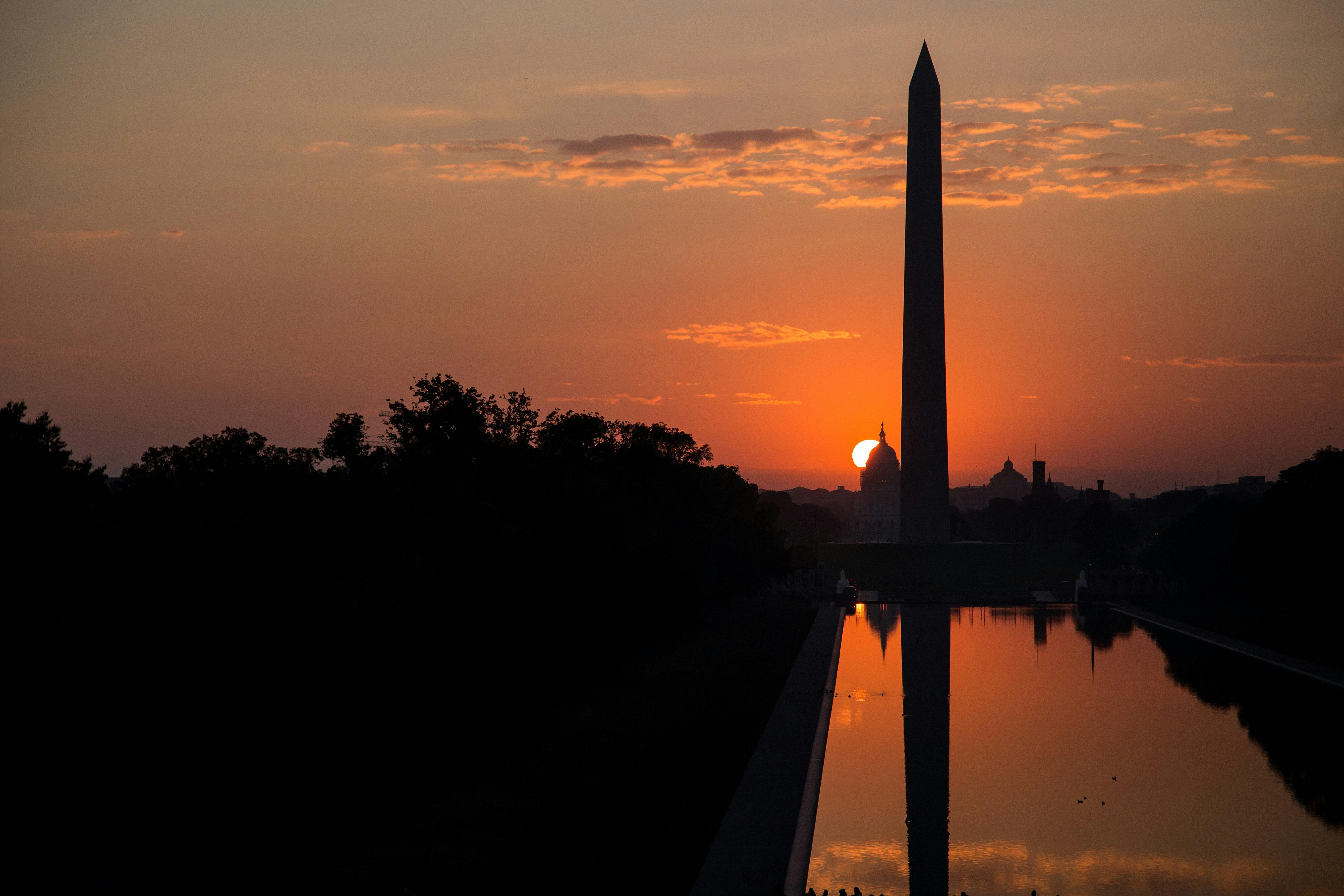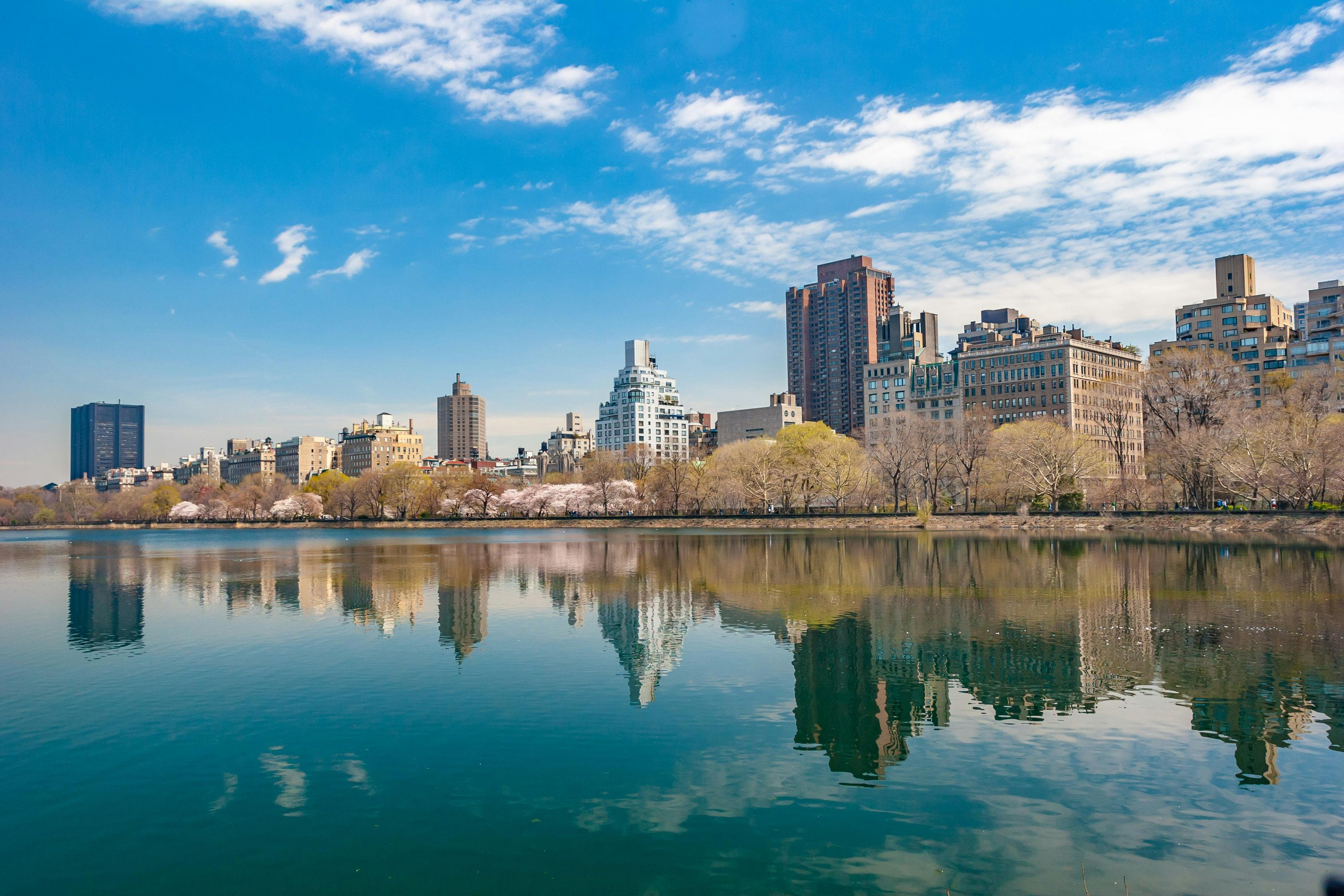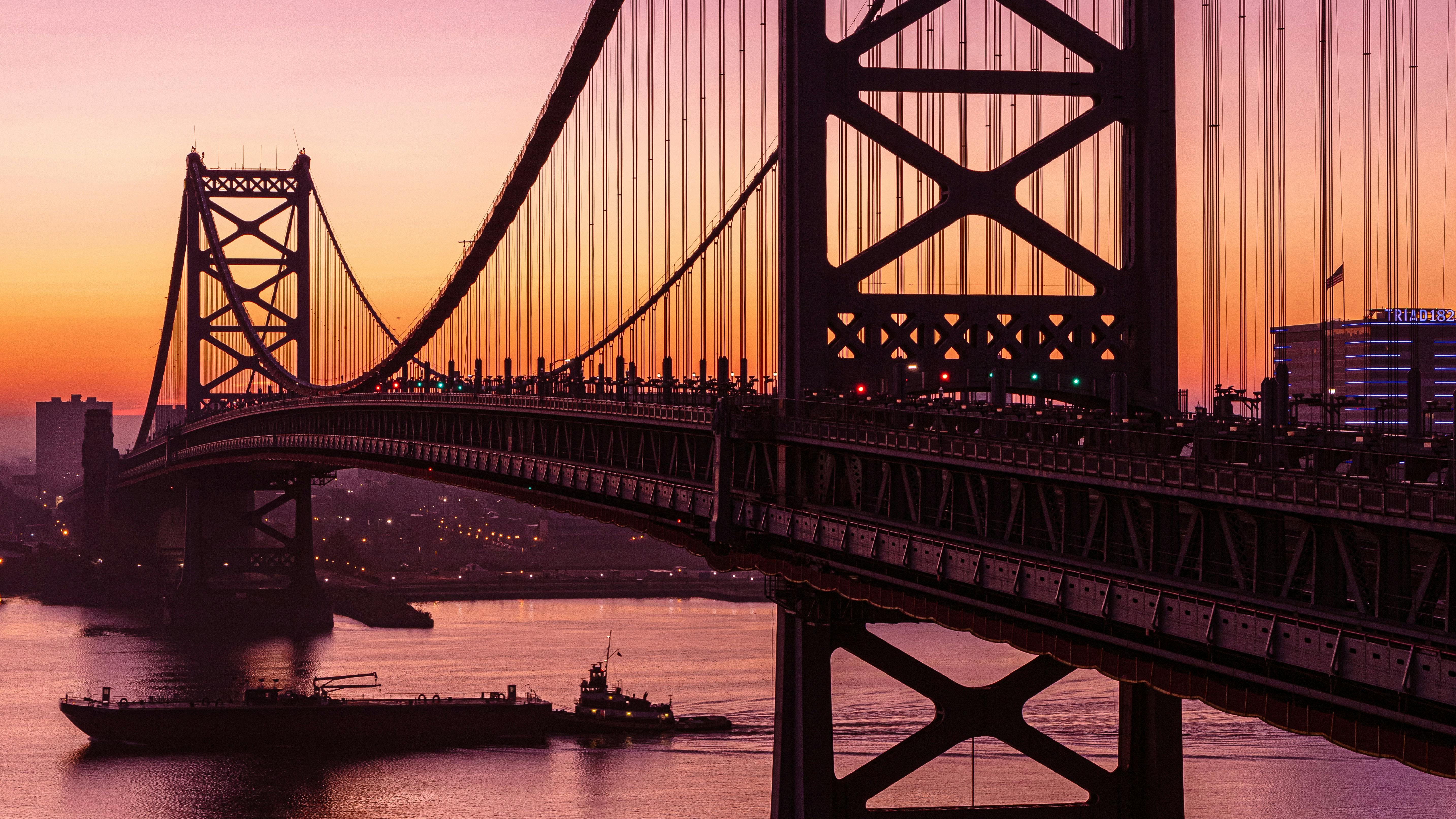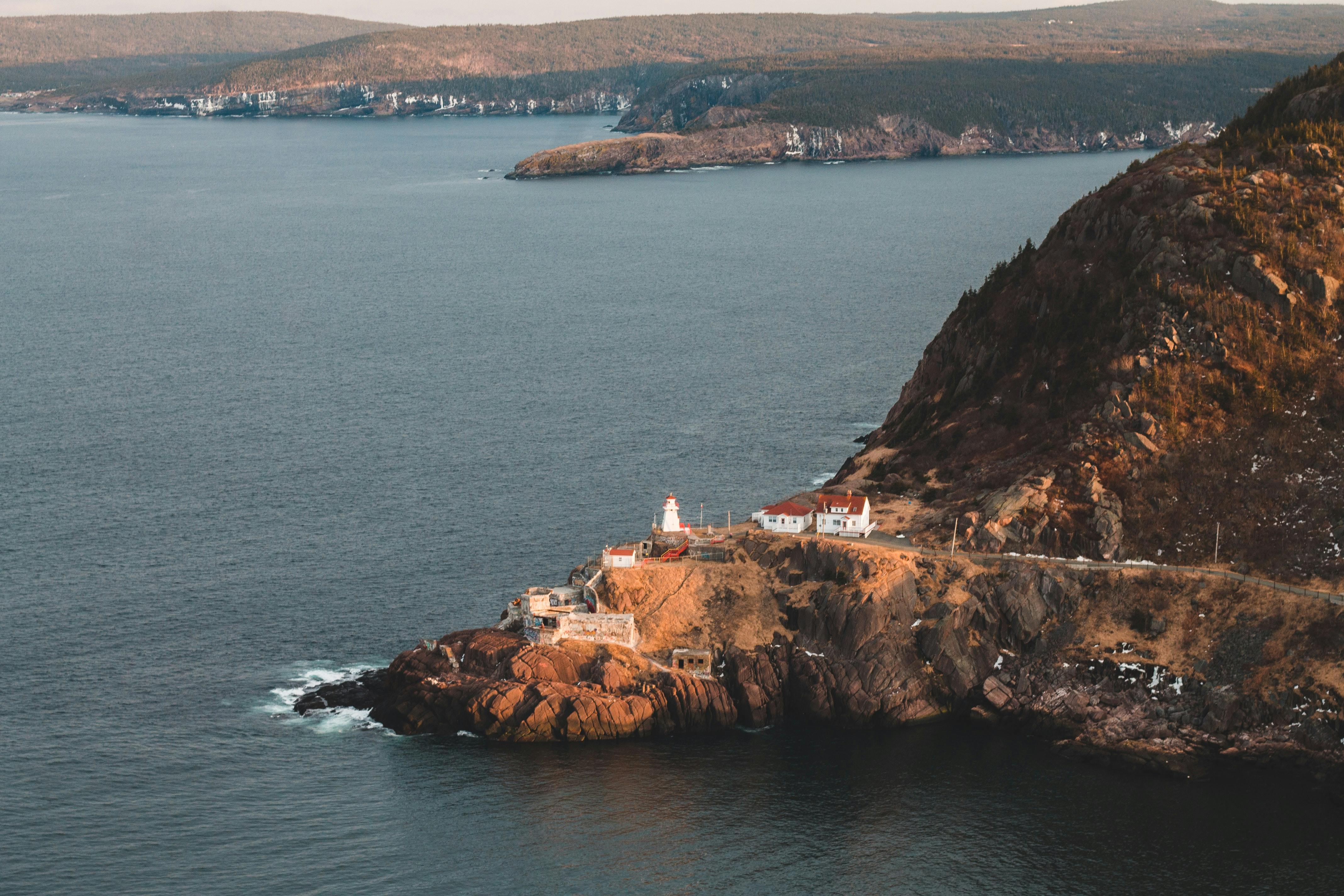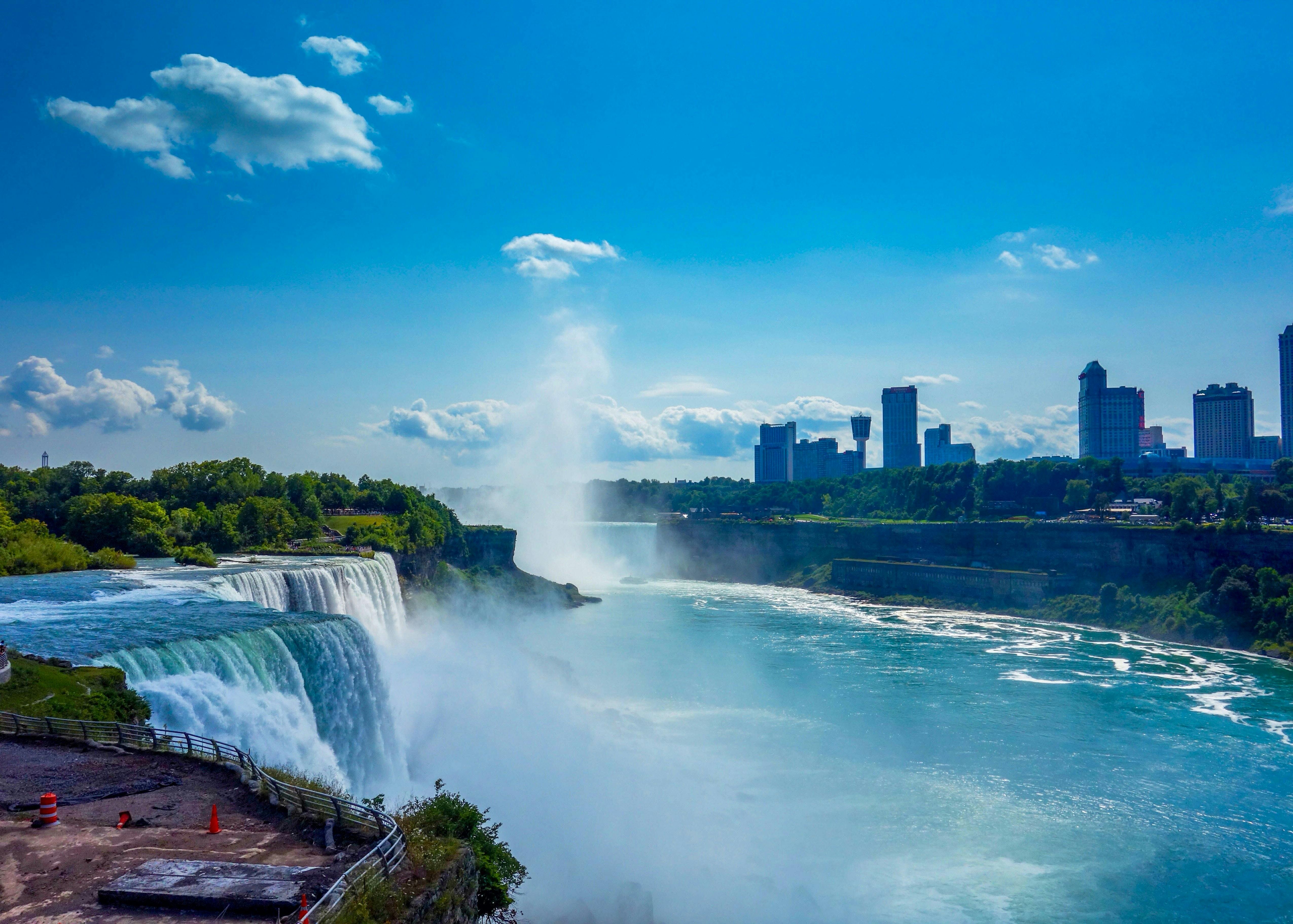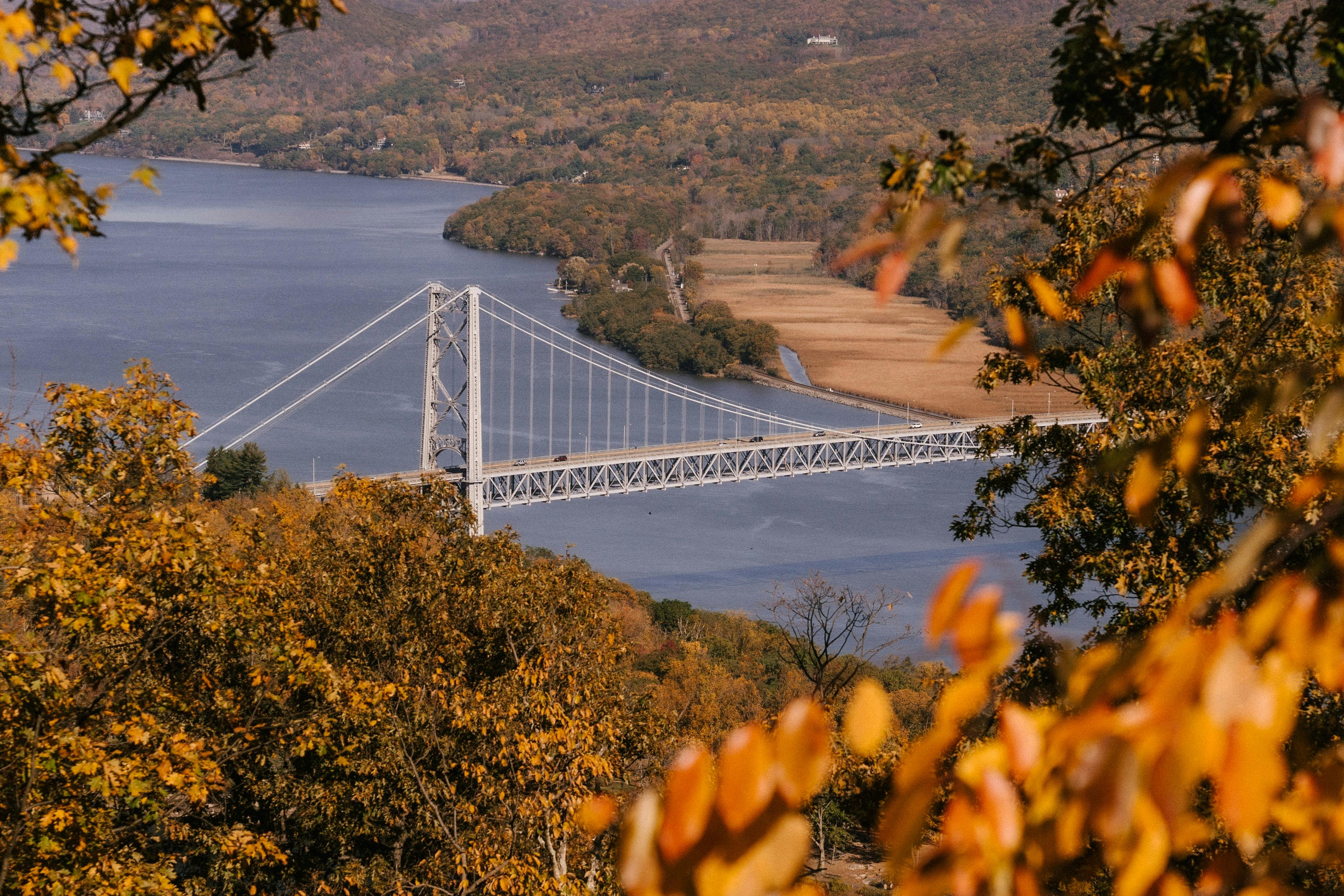 Bear Mountain State Park
21.06km
1

Washington
Day Trips From New York
364 kms
Distance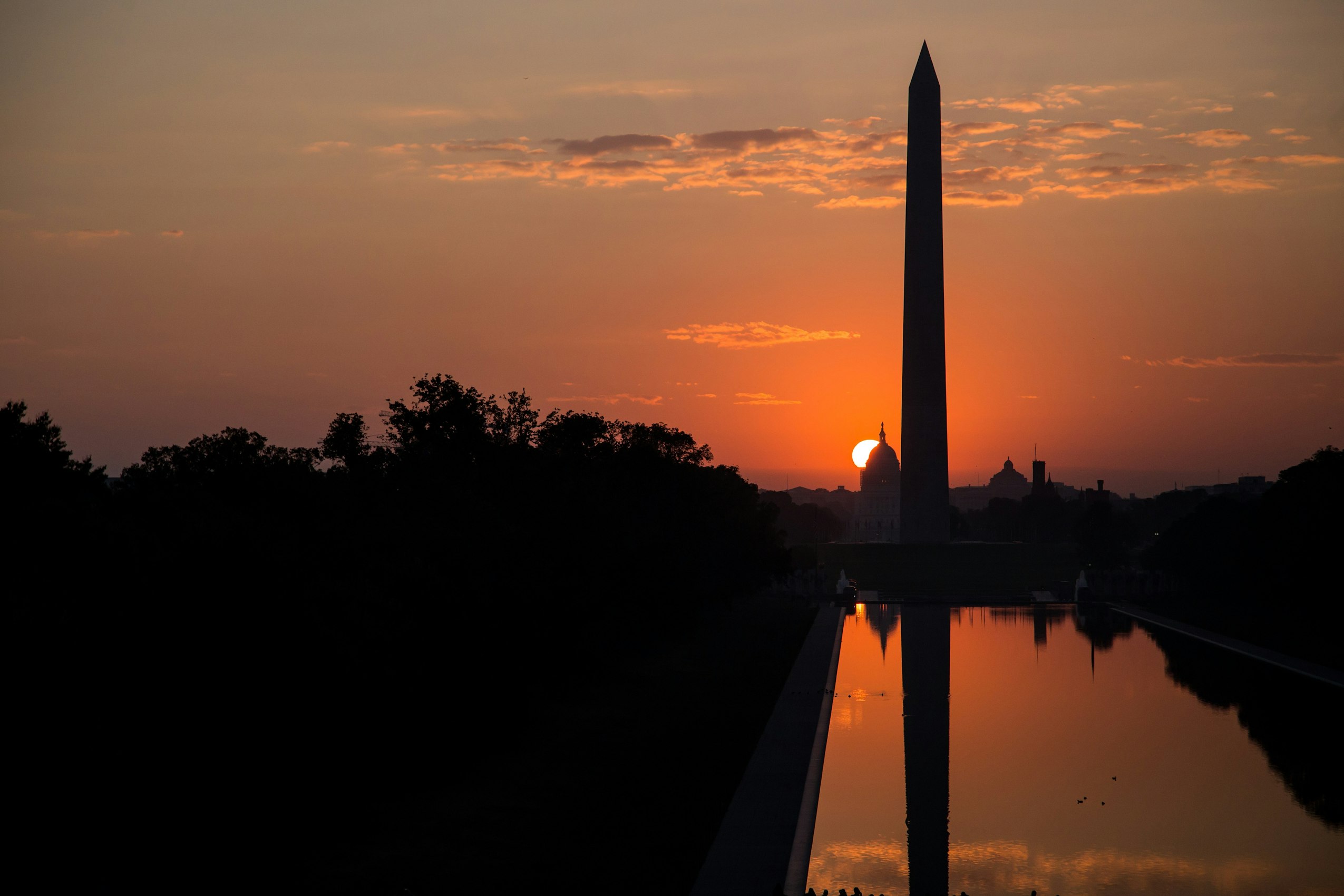 Capital City
Land of History
Visiting any country without exploring its Capital city marks an unfinished tour for any traveler. You can easily arrange a day trip to Washington D.C. even if you have a tight schedule. Add the numerous landmarks and highlights this city has to offer in a guided day tour as you venture into the history of this land with a visit to The White House, The Washington Monument, the Library of Congress and the Capitol.
If you are a history lover, National Museum, Veterans Memorials and the United States Holocaust Memorial Museum are some of the wonders Washington has to offer. Art connoisseurs will definitely love the National Gallery of Art including the only Leonardo Da Vinci's work in America.
Best Time to Visit
September to November
Vibrant History
A thrilling blend of art, culture, tradition and American heritage, Washington being the capital city of the United States receives millions of tourists every year. You can glimpse into the rich history of America with the many sites and memorials Washington has in its highlights.
Notable Museums
Both adults and kids will have an unforgettable experience at the Smithsonian Museums, especially the American Indian Museum which delves into the past of indigenous people and their abundant culture. Most of the museums are free of cost for the public.
Nature
Located at the heart of the Capital city, Animal lovers will also have a good time at the National Zoo which is known worldwide for being the home of more than 2,000 various animals belonging to the category of 400 species.
Washington DC is located 225 miles away from the old capital of the United States. You can easily get there for a few hours for a day trip including a round trip back to New York as they are located close to each other
Bus
It will take approximately 4 hours and 30 minutes to reach Washington by bus. It is the slowest option you can opt for but is the best if you are looking for a pocket-friendly trip. The cost of the bus ride begins from $1.
Train
Traveling to Washington by train is the safest option if you are tight on your schedule as it is the quickest way. You will reach the capital city in less than 3 hours.
Flight
Although it takes only 1 hour and 15 minutes to reach Washington by plane, due to heavy traffic it will take more time to reach the airport than it does for the trip to the city.
Lincoln Memorial
Perhaps the most famous Memorial in Washington, the Lincoln Memorial has been the location of many historic events through the years, the most notable being Martin Luther King Jr's speech "I Have A Dream." Another memorable highlight of this memorial is the exceptionally crafted statue of Abraham Lincoln designed by French sculptor Daniel Chester.
The White House
Again a site of notable events due to it being the residence of the President, this iconic lodging is on every tourist's list. Located a few meters away is the White House Visit Center exhibiting furniture of prior Presidents, a model of the building and videos of the Presidents explaining their time in the White House.
The Capitol
A trip to Washington D.C. is incomplete without a visit to the Capitol. The enormous dome inspired by the St Peter's Dome in Rome is one of the enthralling highlights until you see the resplendent halls inside housing the Representative and Senate.
Library of Congress
Serving as the de facto National Library of the United States, this underground passage has an extensive collection of books from around the world. Everyone above the age of 16 is allowed to enter the Library with a timed-entry pass.
2

Sleepy Hollow
Day Trips From New York
48 km
Distance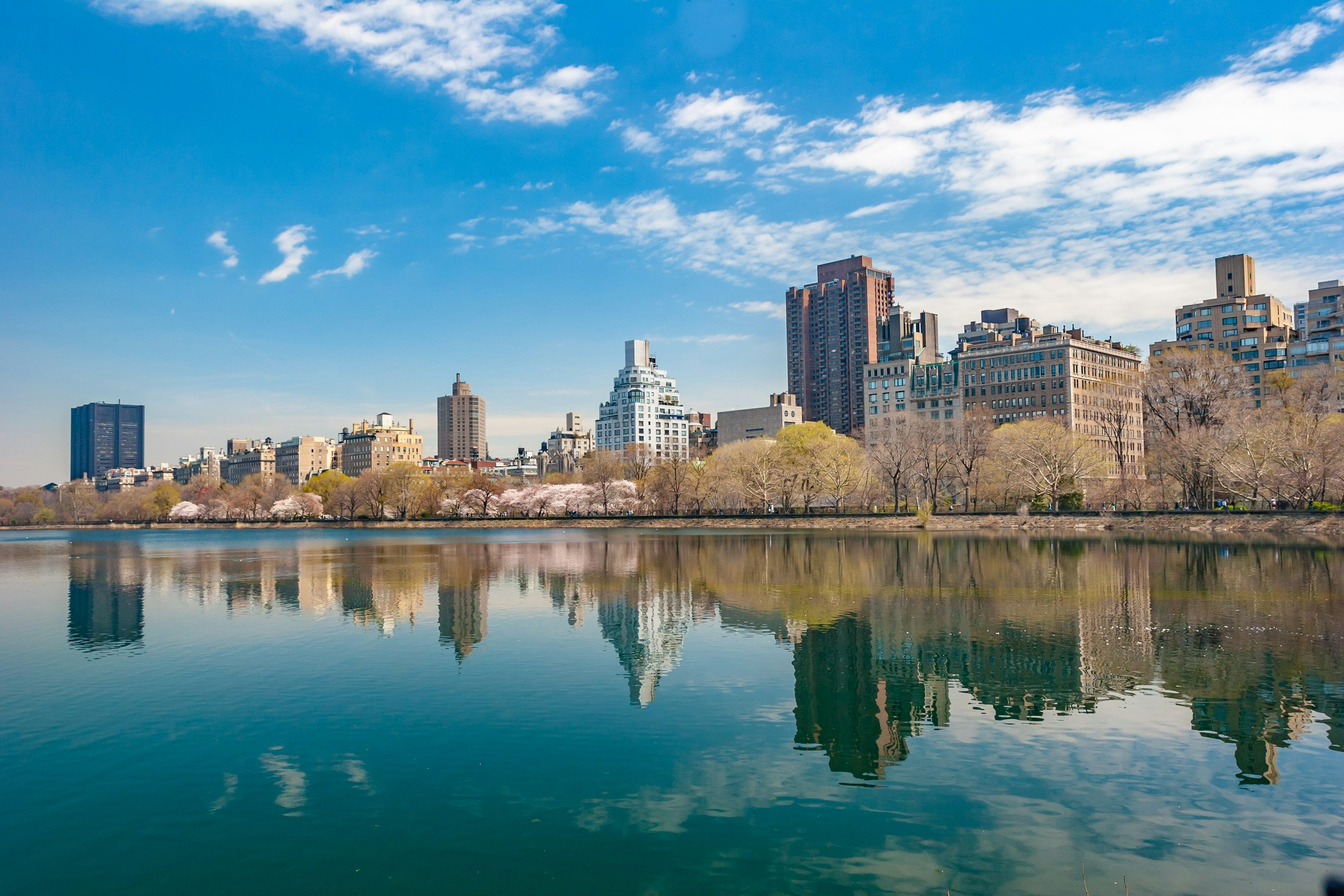 Serene Village
Safest Small City
Escape the rush and chaos of the Big Apple for a day to enjoy in the serene village of Sleepy Hollow. Formerly called the North Tarrytown, this location is the resting place of Washington Irving, who has been called as the "Father of American Literature" and is buried in the Sleepy Hollow Cemetery.
Located on the eastern bank of the Hudson River, the river has gained recognition for several myths evolving from The Legend of Sleepy Hollow, a gothic story written by Irving. Ironically, it is termed as the safest small city in the United States with a small population of fewer than 10,000 people.
Best Time to Visit
September to October
Tribute to Washington Irving
Even if you are not an Irving fan, Sleepy Hollow is prominently known for being the location of a famous gothic story written by Irving. The village had a huge influence on the earliest writer in the history of American literature to gain global acclaim and recognition.
History
The village also marks the history of African slaves in the land with the Museum operated in Philipsburg Manor. During the 1790s it had more than 20 slaves making the then living Philipse's family one of the largest slave holding households.
Nature
The rich city life of New York has little Nature for you to offer and Sleepy Hollow is filled with it. Enjoy a short picnic at the Rockfeller Park or a trip to Kyuit if you love landscapes, art and gardens.
Sleepy Hollow is located just 25 miles away from New York City. You can get there by train or bus, both of which are quick and budget-friendly.
Bus
Traveling by bus is the cheapest option to reach Sleepy Hollow. However it takes more than 2 hours to reach the village and might not be the best option if you are looking for a budget friendly option.
Train
You can easily catch a train from Grand Central Terminal. Several trains are available for Sleepy Hollow taking not more than an hour to reach.
Sleepy Hollow Cemetery
Famous for being the resting place of Washington Irving and numerous other prominent American figures like Andrew Carnegie, Walter Chrysler and Elizabeth Arden, Sleepy Hollow Cemetery should be on your list if you visit the village.
Philipsburg Manor
Recognized as a National Historic Landmark, Philipsburg Manor houses an ancient residence in the Upper Mills area that serves as a homage to the hard work of African slaves. The gristmill and house are open for the tourists.
Dutch Reformed Church
Built in the 17th Century, this site is often confused with Sleepy Hollow Cemetery as this was the prime location in Irving's story. The Church has a Dutch colonial style of architecture designed by Frederick Philipse.
3

Philadelphia
Day Trips From New York
152.1 km
Distance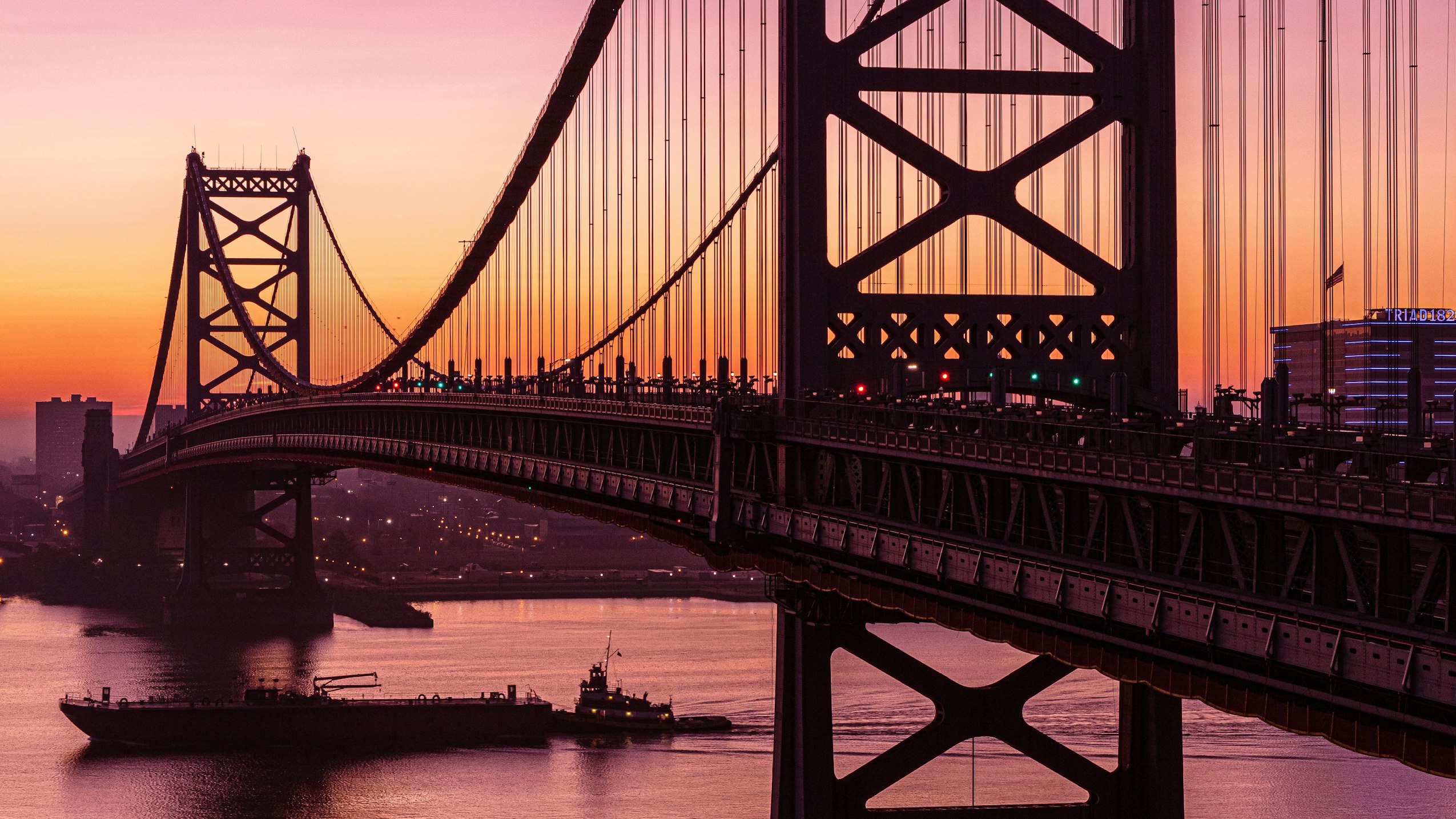 Philadelphia has never-ending things to offer whether you have visited the States before or are a fresh tourist. For history buffs, there is of course the Independence Hall where the Founding Fathers of America discussed, debated and drafted the American Constitution. If you are looking for a pleasing time in nature, there are parks and zoos for you.
Philadelphia also has the oldest operating farmer's market in America and is a favorite destination for shoppers Not only that, it has different Museums allowing you to explore a wide variety of genres and along with it the Liberty Bell Center, being one of the most notable historical sites in the city.
Best Time to Visit
March to May
Travel Time
1 hour and 30 minutes
History
The historical record of America is spread across Philadelphia as you explore the Independence Hall, National Constitution Center recollecting Civil War and Museum of the American Revolution to gain a deeper insight into the past events.
Shopping
There are not a lot of places allowing tax-free shopping for clothes and shoes. So, if you were wishing to buy clothes from international brands, Philadelphia is the perfect place for you. The King of Prussia Mall is home to more than 400 retailers alone.
Culinary Experience
An abode for foodies, Philadelphia has a rich variety of local and international cuisines thanks to a number of prominent chefs and distinguished restaurants.
Philadelphia is located 95 miles away from New York City making it easy to prepare for a day trip. Both Philadelphia and NY are the largest cities on the Eastern Seaboard and have well-connected networks for travelling.
Bus
Traveling by bus may take you longer than 2 hours to reach but it will be a comfortable journey. Greyhound and Megabus are two bus lines offering affordable travel options.
Train
Being the quickest option to reach Philadelphia, you can catch a train from Penn Station that will take between 1 hour to 1 hour and 30 minutes depending on the train.
Flight
Although a flight is faster but adding the time taken to commute to and from the airport, is similar to a train ride. However, sometimes airfares are less expensive than train tickets.
Independence Hall
Being one of the most important places in Philadelphia owing to its historic significance, the Declaration of Independence was signed in the Independence Hall on 4th July 1776. This was also the place where the American flag was waved for the first time.
Liberty Bell Center
Becoming a symbol of freedom over the years, the inscription on this bell has served as a motivation for women's suffrage and the Civil Rights Movement. The Bell was originally created to commemorate the 50th anniversary of Penn's Charter and now serves as one of the favorite tourist spots.
Rittenhouse Square
A beautifully designed park that is one of the 5 main squares planned by William Penn, Rittenhouse Square is a hub of the city's best restaurants, shopping places and real estate. Spend some time to watch the daily joy of life in Rittenhouse.
5

Niagara Falls
Day Trips From New York
495 km
Distance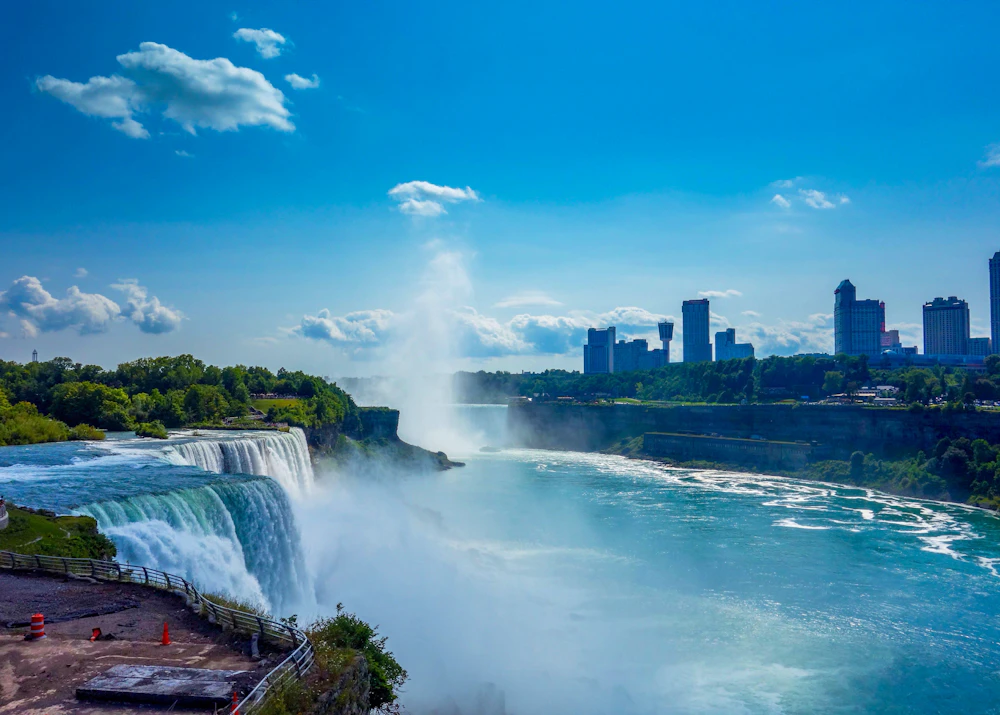 Spectacular Waterfalls
History
Lying between the international border of Canada and the United States, this wonder of the world is one of the most spectacular waterfalls. Located in the Niagara Falls city on the American side, there are a lot of things you can do once you are done marveling at the impressive waterfall.
Located close to the falls is the Prospect Point Observation Tower allowing visitors to admire the beauty of the falls from prime locations. You can also enjoy a boat tour to both the American Falls and Horseshoe Falls.When you are done soaking in the enchanting Niagara Falls and its surrounding, take a short trip to the Castellani Art Museum holding a collection of more than 5,500 compositions.
Best Time to Visit
June to August
The Falls
The first reason to visit is definitely Niagara Falls. The impressive display of nature encompassing American Falls, Bridal Veil Falls and Horseshoe Falls encounters more than thirty million visitors every year. Making a grandeur display of nature and its beauty, everyone should experience this at least once in their life.
Adventure
Obviously with nature comes adventure and Niagara Falls has plenty of it for you. The most enthralling of these adventures is the boat tour that will leave the visitors drenched until they reach the American Falls. If you think this is too easy, try zip lining over the gorges to try your guts.
Relaxation
While the rich nightlife and adventure in Niagra Falls sounds exciting, sometimes all we are looking for is some relaxing moments. Apart from the Falls themselves, there are many spas and golf courses to enjoy leisure time.
Although a bit long for a day trip as the distance between Niagara Falls and New York is 400 miles, considering the beauty this place has to offer you it is worth the wait.
Bus
You can also take a bus ride to Niagara Falls however it takes almost 11 hours and is probably not a good idea for a day trip. Greyhound has daily buses stopping at Buffalo and Syracuse.
Train
You can opt for a train journey that takes almost 6-7 hours to reach Niagara Falls International Train Station. You can go for the Empire Service Train or Maple Leaf Train. It is only a 10-minutes ride to Niagara State Park once you reach the Niagra Station.
Car
If you want more freedom to stop at various places and enjoy the sightseeing, driving is a suitable option. The entire journey to reach the Falls can take 8-9 hours depending on the traffic. It is best to leave early in the morning if you want to avoid traffic.
Flight
Niagara Falls is located a bit far away which may reduce your time to enjoy the day trip. So, you can book a non-stop flight by JetBlue or Delta which takes less than an hour to reach the Buffalo Niagara International Airport.
Niagara Falls State Park
The oldest state park opened in 1885 and is home to the three waterfalls that pull tourists from around the world. Covering 400 acres of land that encompasses trails, picnic spots and scenic views, the park also has gift shops, restaurants and historical exhibits.
Prospect Point Observation Tower
If you are looking for a more impressive view of the falls, this tower has an observation deck to let you see a panoramic view of the area with occasional sprays of water to get a refreshing experience. It also has the "Crow's Nest", a small observation tower positioned near the falls.
Maid of the Mist
Enjoy a boat tour of the falls embarking from the base of Prospect Point and wandering into the Niagara gorge. This thirty minute trip includes both American Falls and Horseshoe Falls making it an unforgettable tour for the guests.
Niagara Gorge Trail
Hikers are welcomed to a one-way hike from the Niagara Gorge Trailhead Center and ending at Robert Moses Power Plant. Running from north to south, this hiking experience will give you an extraordinary experience of the surroundings.
6

Bear Mountain State Park
Day Trips From New York
21.06 km
Distance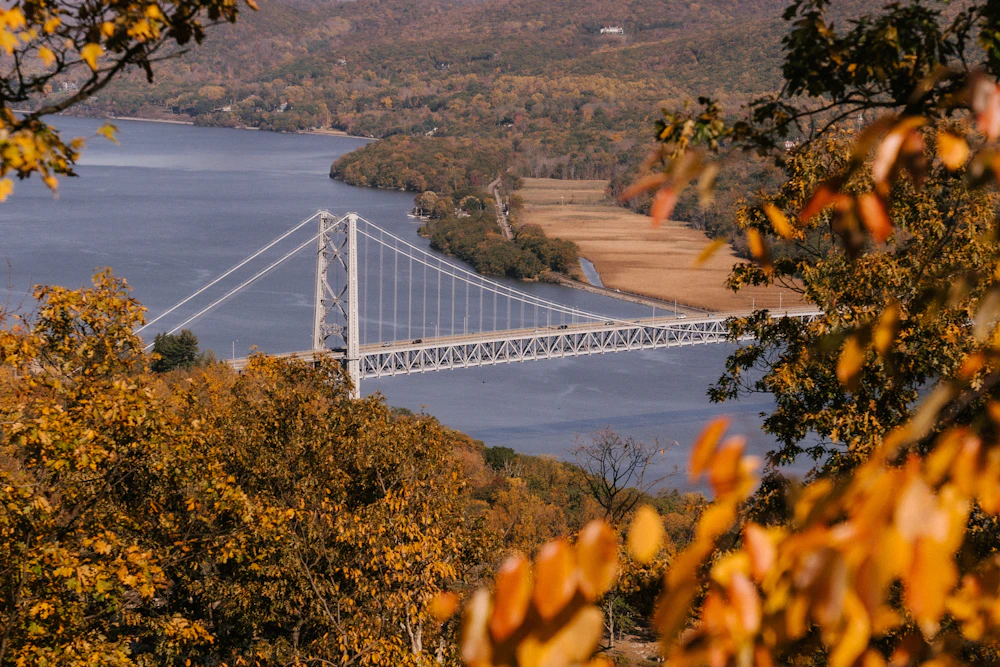 Popular State Park
Scenic Beauty
Looming from the eastern front of the Hudson River located between Rockland and Orange counties, Bear Mountain State Park is probably the most popular state park of New York. An extension of the scenic beauty of the Hudson Valley, it is a favorite destination of hikers and sight-seers. A drastic change of view from the city life of New York, a day trip to the State Park is a good idea for outdoor activities in the States.
Although the State Park is open throughout the year and receives thousands of guests, the peak times are during the warmer months where you can expect crowds on your trip.The best time to reach is during the early hours where the rush is less and you can experience the serenity of this place.
Best Time to Visit
March to May
Hiking
A paradise for hiking lovers, the area between Harriman and Bear Mountain Park encloses 200 miles of trails for hikers to eventually open up to serene lakes, panoramic views and much more waiting to be explored.
Boating
You can enjoy boating with your family with the row boat rentals available from 11 am to 5 pm during weekdays and till 6 pm during weekends. Make sure to check the weather forecast before leaving to get a chance for boating.
Zoo and Museums
Nature is in abundance in Bear Mountain and the various Zoos and Museums are its testimony. The trailside has four museums that are open daily and are worth visiting on your day trip.
Bear Mountain State Park is located just 50 miles away from New York. You can reach the destination in an hour and have the whole day ahead devoted to your trip
Bus
Buses are provided by Shortline Bus Operators that will drop you to Bear Mountain under an hour and thirty minutes.
Train
A quicker option is a train ride which takes less than an hour to take you to the State Park. MTA Bus Company provides train services to reach Bear Mountain.
Car
Driving is also a suitable option and also the cheapest. The road distance between New York and Bear Mountain is 78 km and can be covered in an hour.
Perkins Memorial Tower
Brace yourself for a breath-taking 360-degree view of the stunning Hudson Highlands and the surrounding locations. The tower was constructed brick-by-brick during the period of the Great Depression.
The Carousel
Located just a few minutes away from the Bear Mountain Inn, The Carousel will carousel your way through childhood memories with children of all ages enjoying a ride. The ticket costs just $1 for a five minute ride on the hand-carved seats.
Bear Mountain Zoo
The Zoo is a place for indigenous and exotic animals in New York, some of which are even endangered today. You may catch sight of beavers, coyotes or foxes on your trip. Fishes, amphibians and reptiles are kept inside the Herpetology House.
Day Trips From New Tork Map
Things To Consider Before Booking A Day Trip From New York
Wear Comfortable Clothes
If you visit New York during the summer months, it is best to wear loose cotton clothes on your day trips with comfortable walking shoes.
Try Out Local Food
It is best to try out the local cuisine of the places you are visiting to know the wide range of dishes a place has to offer.
Carry Some Essential Items
Carry your charger, water bottle, towel and prescribed medicines on your day trip.
Timings
Leave early in the morning for places that may be crowded to avoid traffic and rush hours.
Guided-Tour
If you are visiting the States for the first time, it is best to take a guided tour as it includes admission tickets, a professional guide and other necessities.
FAQs
How do you spend a day in New York?
5 of the best places to travel in New York are:
Central Park.
Rockefeller Center.
New York Public Library.
Grand Central Station.
Take the East River Ferry back to Manhattan.
What should I do if I have one day in NYC?
5 of the best places to travel in New York for a one day trip are:
One World Observatory.
9/11 Memorial.
Westfield World Trade Center.
Eataly NYC Downtown.
Central Park.
Can you go to New York for a day?
New York really is the city that never sleeps! It's got a huge mix of neighbourhoods, totally cool viewpoints and a mountain of amazing places to eat. Better still, even if you're short on time, you can still get a great feel and see New York in a day.
How much does a day trip to NYC cost?
You should plan to spend around $238 per day on your vacation in New York City, which is the average daily price based on the expenses of other visitors. Past travelers have spent, on average, $37 on meals for one day and $39 on local transportation. Also, the average hotel price in New York City for a couple is $274.
Can you see all of Central Park in one day?
You will walk 7 to 9 miles depending how twists and turns you make. If you plan to stop for breaks, to enjoy the sites or to take photographs, you should plan on a minimum of 6 hours and up to 10 hours to complete your Central Park visit.