Off Broadway Show Tickets
There are numerous theaters throughout New York that host award-winning theater shows and some of the most popular musicals and plays in New York. Check out some of the best off-broadway shows in New York.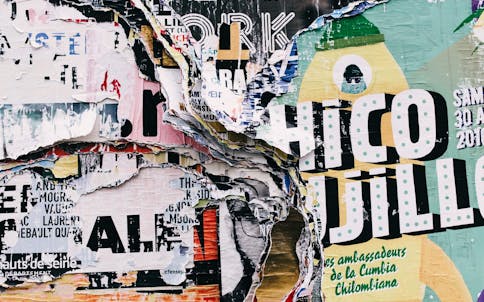 Book Off Broadway show tickets in New York

Book iconic Off Broadway show tickets to indulge in intimate night outs with plays, musicals, dramas and comedy shows at Off Broadway theaters. Watch budding artists, dancers, and singers perform and emerge yourself in the awe-inspiring acts at Off Broadway shows. Choose your style from a wide range of new and innovative shows suitable for both kids and adults.
What are Off Broadway shows?

Off Broadway shows are musicals, plays, concerts, and other kinds of shows that are performed in smaller theaters with 100 to 499 seats. Off Broadway shows offer different themes and stories with new and innovative ideas. These shows are hosted in top-notch but smaller theaters by young and promising artists, dancers, and singers. Immerse yourself in dramas, comedies and other shows that can be enjoyed by children as well as adults. Book Off Broadway show tickets to spend a family day with classic or new stories-based shows.
Which Off Broadway shows are playing this year?

There are multiple Off Broadway shows playing this year, with different themes. Choose among a classic show, a new and experimental show, or a comedy show and get your Off Broadway show tickets today. Make the most out of the day with your family or friends - there are choices galore!
How to choose the right seats for Off Broadway shows?

Choosing the perfect seat can be tough due to the high demand for popular Off Broadway show tickets. To book the seats of your choice, get your Off Broadway show tickets online in advance. The center orchestra seats are usually the best in the house. Although these might be a little heavy on the pocket, there are seats available for all budgets.
What Off Broadway shows are currently playing?

There are plenty of Off Broadway show tickets available in New York this season. Each season, there are different theme-based shows, plays, and concerts. Whether for adults or kids, there is something for every family member.
How to book Off Broadway show tickets?

You can book Off Broadway show tickets online and in advance for a hassle-free experience. You may also get some exciting offers and discounts when you are buying your online tickets. Choose your own seats and enjoy the show with your family and friends.
Can we take photographs of Off Broadway shows?

Photography and filming are not allowed in most of the Off Broadway shows.
Are theaters for Off Broadway shows wheelchair accessible?

Yes, most Broadway theaters are wheelchair accessible. Some have special lifts and seating spaces allotted for guests with wheelchairs and other wheelchair-accessible facilities as well.
Explore more Broadway shows