Classics
Enjoy the latest plays and musicals with Broadway classics tickets. Watch your favorite Broadway shows that have stood the test of time and become some of the longest-running shows in New York. Avail of last-minute bookings, tempting discounts, and preferred seating.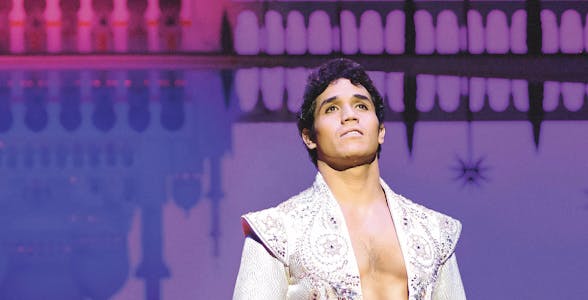 Book Broadway Classics Tickets

The Theater District on Broadway has been known as a hub of live entertainment since the early 1900s. So, like in every tradition that has been around for so long, there are a few examples that have become the epitome of Broadway performances. These are the Broadway Classics. No matter whether you are a newcomer to the Broadway scene or have been a patron for long, Broadway Classics are sure to woo you over and over again. Get your Broadway Classics tickets today!
What is a Broadway Classic?

Broadway Classics are those shows which have gained the reputation of being the best that Broadway has to offer. Both critically acclaimed and wildly popular, many Broadway Classics are also the longest-running shows on Broadway. These have endured the test of time and become crowd favourites that attract thousands of viewers every year. If you're looking to get the most out of your Broadway experience, get yourself a Broadway Classics ticket.
Which Broadway Classics are playing this year?

Many Broadway Classics are also the longest-running shows on Broadway. Therefore, these play year-round for multiple years. At any given point, you are sure to find a Broadway Classic playing at one of the Broadway theatres, although getting Broadway classics tickets may be quite a hassle. Book your Broadway Classics tickets online to ensure not only access to such popular shows but also the opportunity to get to choose your own seats.
How to choose the right seats for Broadway Classics?

Choosing the right seats for a Broadway Classic may completely define your experience of the show. Since witnessing one of the Broadway Classics is a lifetime experience, get the center Orchestra seats. They usually are the most expensive tickets but are completely worth it. In case you want to go for something more budget-friendly, side Orchestra or rear Mezzanine seats also offer decent views at an affordable price.
What Broadway Classics are currently playing in New York?

There are many Broadway Classics playing in the Theater District at the moment but they are notoriously difficult to get into, usually. Get your Broadway Classics tickets online and get an opportunity to not only attend the shows but also avail of many attractive offers and discounts.
How to book Broadway Classics tickets?

You can book Broadway Classics tickets online and in advance for a hassle-free experience. You may also get some exciting offers and discounts when you are buying your online tickets. Choose your own seats and enjoy the show with your family and friends.
Can we take photographs of Broadway Classics?

Photography and filming are not allowed in most of the Broadway Classics.
Are theaters for Broadway Classics wheelchair accessible?

Yes, most Broadway theaters are wheelchair accessible. Some have special lifts and seating spaces allotted for guests with wheelchairs and other wheelchair-accessible facilities as well.
Explore more Broadway shows