Niagara Falls Reopening Date - 27th May 2020
---
With the lockdown period currently being at ease in the U.S, several attractions including the Niagara Falls reopened on 27th May 2020. However, effective measures have been introduced by the authorities to maintain maximum safety and hygiene within the museum.
Safety Measures in place at the Niagara Falls
---
Due to safety visitors are required to maintain six (6) feet of distance. Everyone is requested to avoid surfaces that are touched often, such as doorknobs, handrails, and playground equipment. Limited outdoor restrooms and information booths remain open.
The Orin Lehman Visitor Center, Niagara Adventure Theater, Cave of the Winds attraction and Observation Tower are closed until further notice. State Parks is closely coordinating with state's emergency preparedness and response efforts.
To encourage social distancing during this crisis, all public programs and events are suspended indefinitely. Many large indoor visitor facilities, such as nature centers, visitor centers, and historic houses, will be closed to the public indefinitely.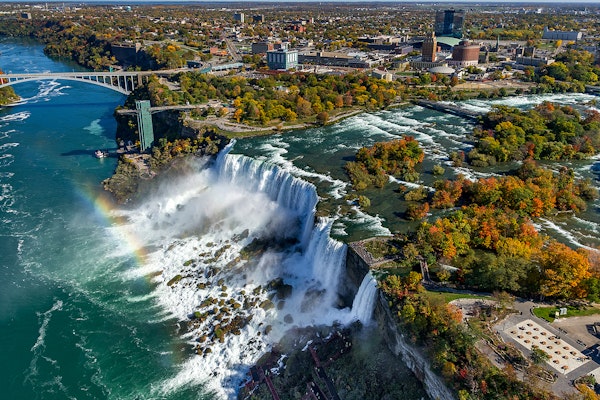 Booking Niagara Falls Tickets Online
---
Tickets for the Niagara Falls Tour are available here.
The tour operates throughout the week, and the total duration of the tour is roughly 19 hours. The tour begins at 4 AM on all operating days and you will be back in NYC around 10 PM on these days.
The Niagara Falls Ticket is valid only for the date for which you've scheduled the booking.
For more information about visiting Niagara Falls, refer to their information page here.