London is known for its thriving art scene, and quirky British traditions. And with christmas, the biggest celebration of the year arriving, it is the perfect time to visit the city. Christmas traditions are something ingrained in every culture, and London's got a unique way to welcome the celebration - the pantomime.
The eccentric yet fun-filled pantomime is a show to be loved by both the young and old. The colourful costumes and comedy are sure to impress you. And if you're looking for a festive family outing, look no further than the pantomime. So stay onboard to know all about the quirky show!
What is a Pantomime?
---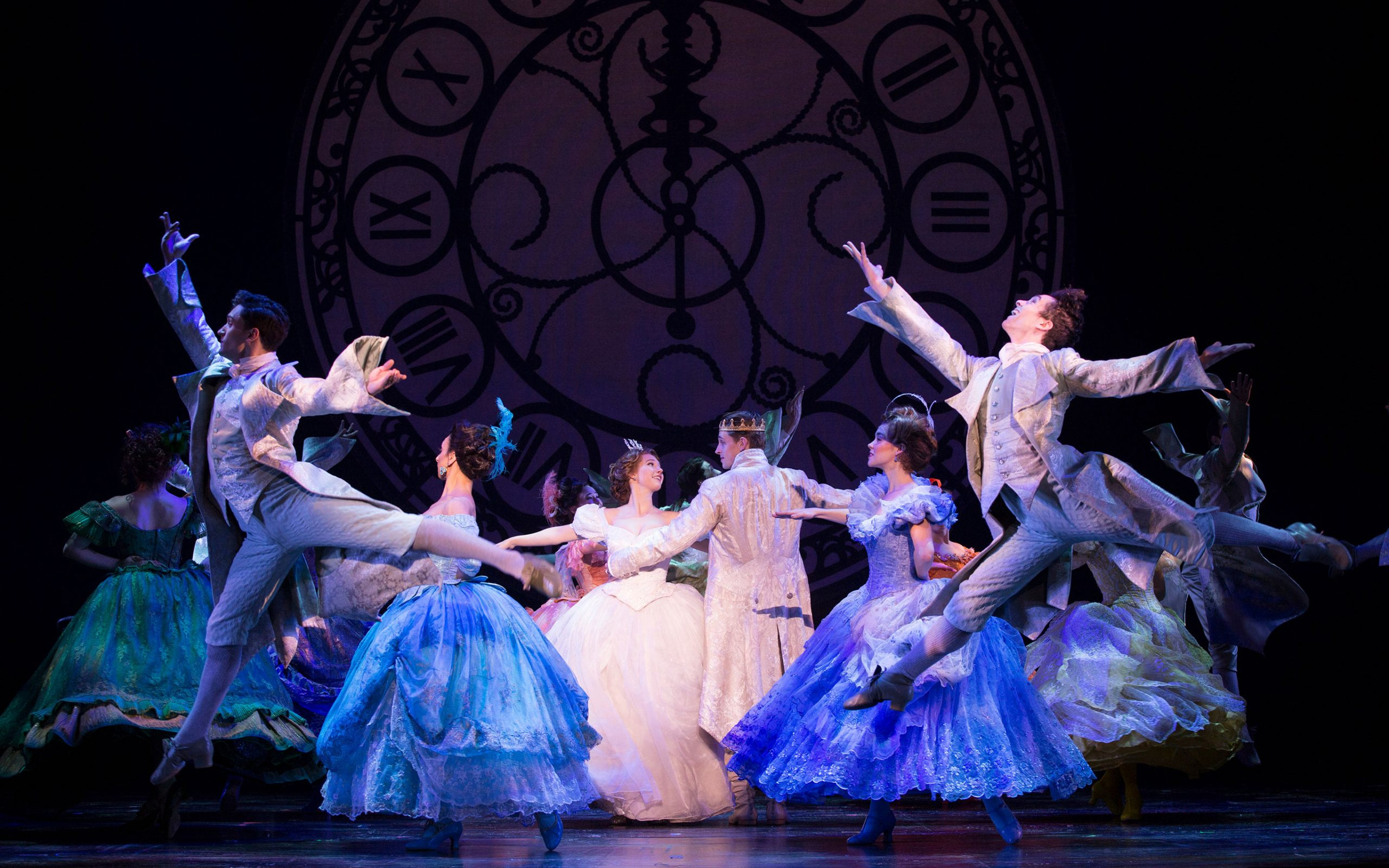 A pantomime is a theatrical show in which the actions of the characters are conveyed mainly by gesture and facial expression, rather than by speech. Pantomimes typically involve storylines based on well-known fairy tales or popular children's stories. The action is often accompanied by music and singing, and the performers may also use audience participation to involve the spectators in the show.
Today, pantomimes in the UK are musical theatre productions for all ages, typically performed during the Christmas season. While pantomimes can be found throughout the world, they are particularly popular in the UK, where they have been a tradition for over 200 years.
Best Pantomime Shows in London Right Now
---
Londoners watch pantomime shows to enjoy the comedic elements that are often a part of these performances. Additionally, pantomime shows can be a fun way to get in the Christmas spirit.
Which is why we have made a list of the best pantomime show tickets in London to join the festive spirit!
How to Buy London Pantomime Show Tickets?
---
Pantomimes are best enjoyed as a group, and to have guaranteed seats to a pantomime performance in London - as a group or individually, you need book tickets before hand to watch the show.
Booking Pantomime Show Tickets in London might not take as much time, if you were to book the tickets online. And to help you save your time and dime, we've curated the best shows at the best prices, so that you relax and visit the theatre on the day on the show!
Origins of Pantomime
---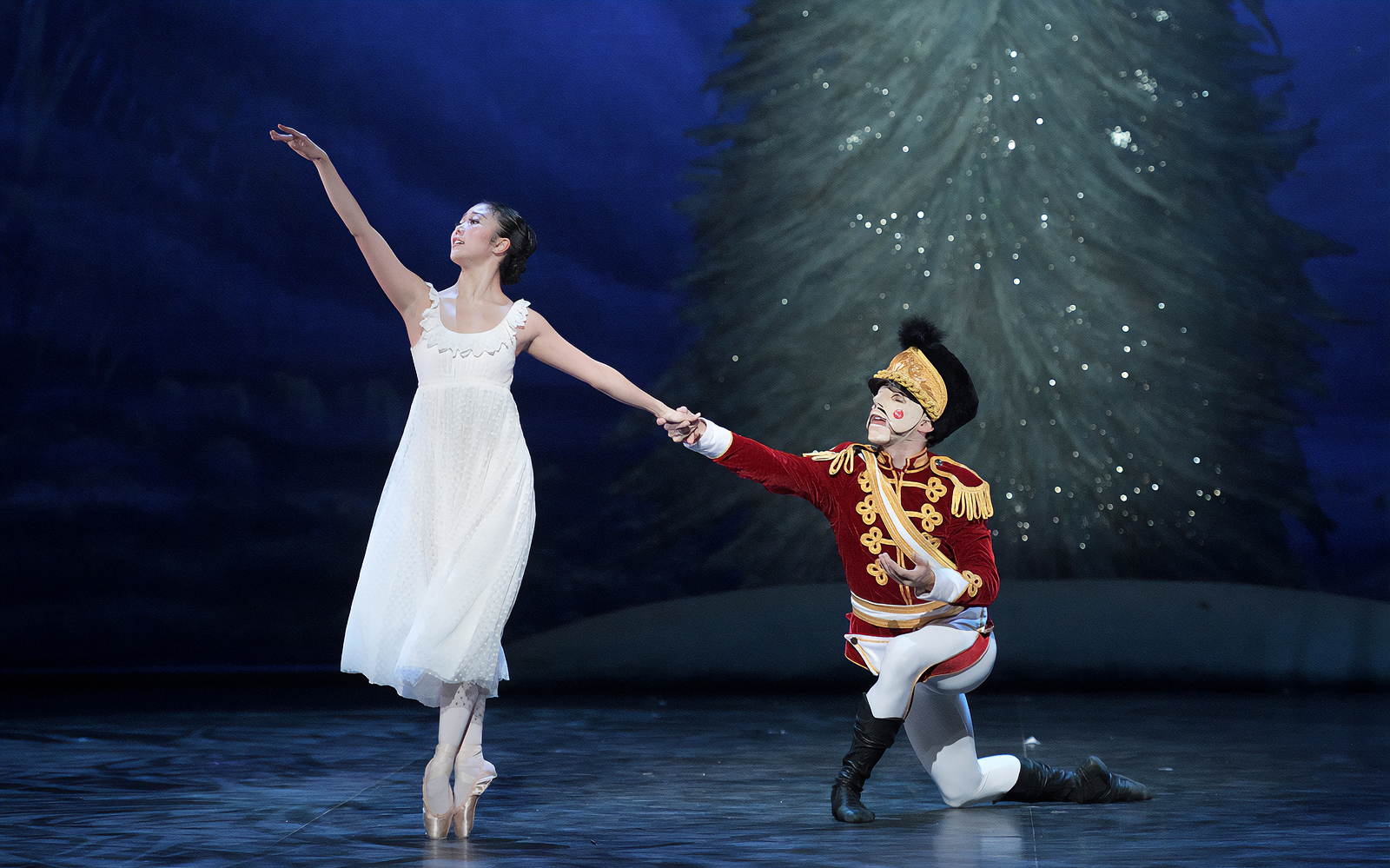 A pantomime is a type of theatrical performance that originated in Italy in the 16th century. Pantomime is classified as a theatre genre originating in renaissance Italy, called Commedia dell' Arte, and was very popular among the common folk and the royalty. The word "pantomime" comes from the Greek word "pantomimus", which means "all" as in panto and "a dancer to acted the story or roles" as in mimos.
Comedy has long been used as a way to poke fun at the foibles of human nature. It can be a way to release tension and offer a different perspective on the world. Sometimes, comedy is simply about making people laugh. Whatever the reason, it seems that we all need a good laugh from time to time.
Common Characters in a Pantomime Show
---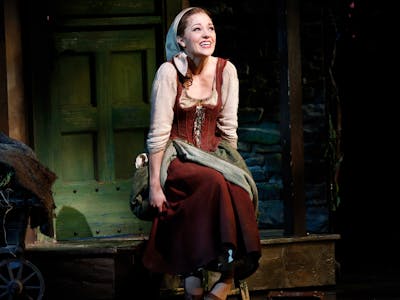 The Dame
A woman played by a man and is usually portrayed as an over-the-top, larger-than-life character.

Examples of the Dame include Cinderella or Jasmin from Aladdin.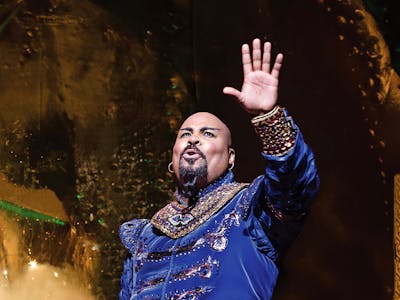 The Villain
The pantomime's antagonist, who is usually trying to thwart the plans of the hero or heroine.

Examples of a villain include the Vizier from Aladdin or the evil stepmother from Cinderella.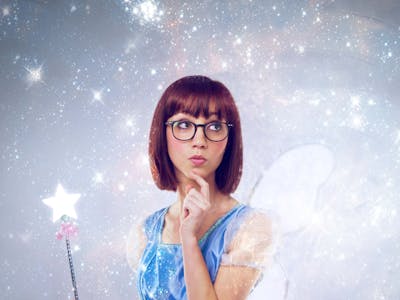 The Immortal Figure
A magical character who often acts as a guide or helper to the protagonists. Fairies are the common immortal figure in pantomimes.

Examples of immortal figures include the Godmother in Cinderella.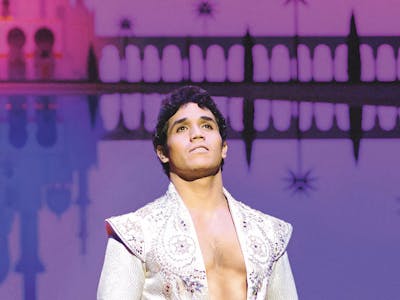 The Principal Boy
A young male lead, charming and young. Typically they used to be played by a woman, but the rule doesn't apply nowadays.

Examples of the Principal Boy include Aladdin or Jack in Jack and the Beanstalk.
Where to Watch Pantomime Shows in London?
---
Looking to experience London's incredible Pantomime scene for yourself? Scroll below to find out!
#1 London Palladium
The London Palladium is a West End theatre located on Argyll Street in Soho. It is a Grade II listed building and can seat 2,286 people. The theatre has been associated with many famous stars over the years and has been the site of numerous televised performances. It was also the home of Sunday Night at the London Palladium between 1955 and 1969.

The theatre is still in use today and hosts a variety of events, including concerts, TV specials, and Christmas pantomimes. It has hosted the Royal Variety Performance 43 times, most recently in 2019.

Best Show to Watch Here: Jack and the Beanstalk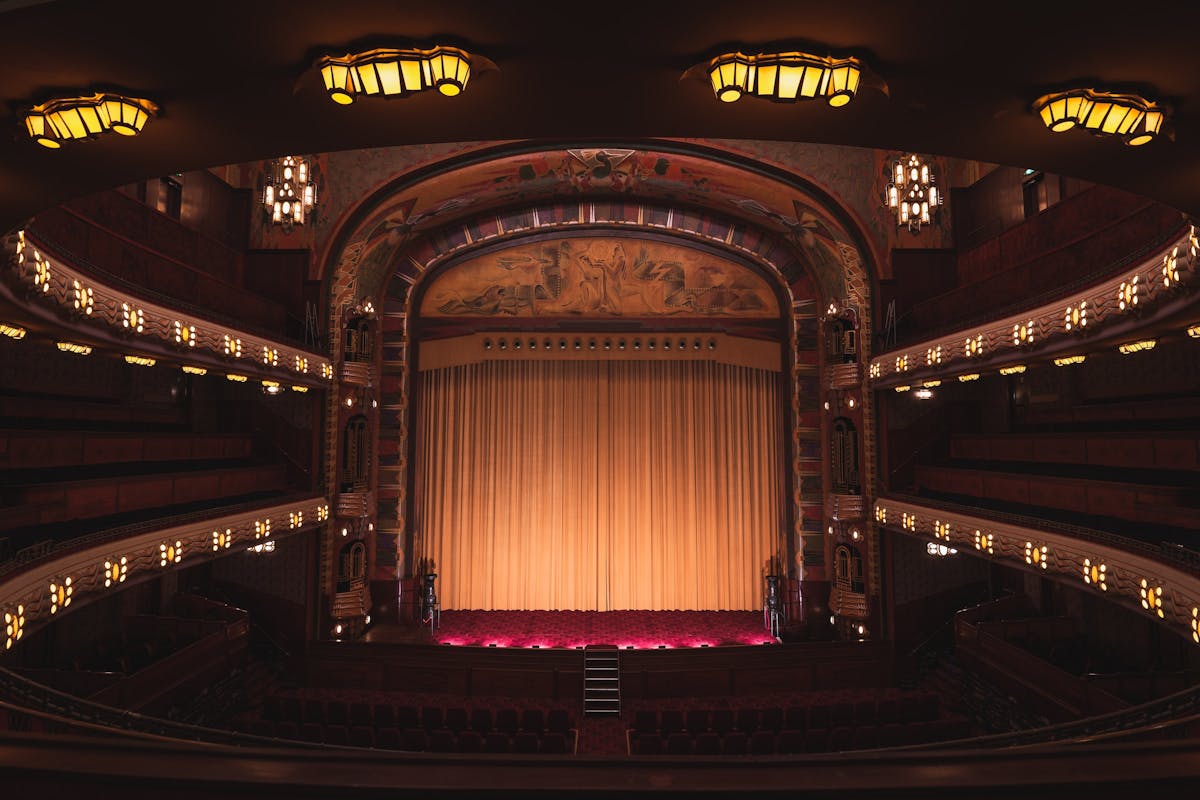 London Palladium Opening Hours
Monday to Saturday: 10 AM - 8 PM
Sundays: 10 AM - 6 PM (for bookings)
Theatres usually open 60 minutes before the show
#2 Hackney Empire
Hackney Empire is a theatre in the London Borough of Hackney that originally was designed by Frank Matcham as a music hall. It was later expanded in 2001. The Guardian has described it as "the most beautiful theatre in London". Hackney Empire is a grade II listed building and it has been producing pantomimes since 1988. The theatre provides free pantomime tickets to refugees, local Community Groups, and young carers.

The theatre has hosted some of the biggest names in entertainment, including Charlie Chaplin, W. C. Fields, Stanley Holloway, Stan Laurel, Marie Lloyd, and Julie Andrews. The theatre celebrated its 120th birthday with a Jack and the Beanstalk pantomime on December 2021.

Best Show to Watch Here: Mother Goose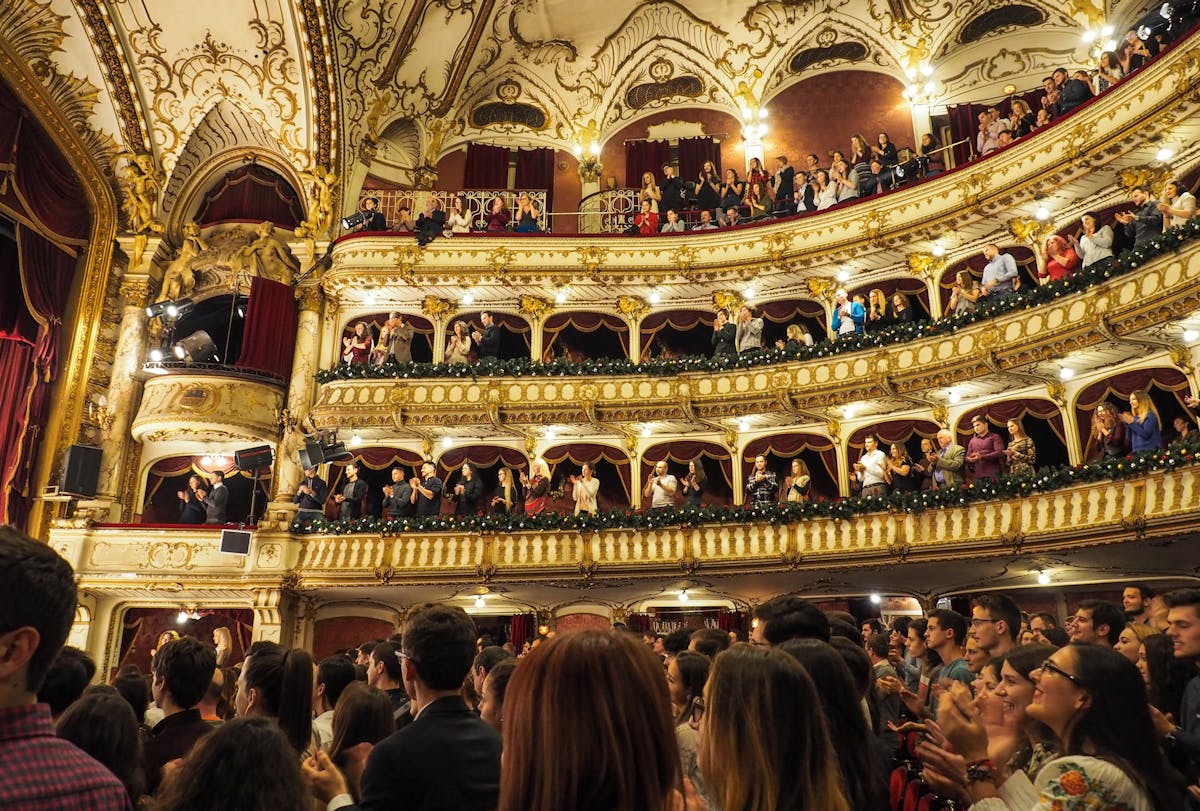 Hackney Empire Opening Hours
Monday to Saturday: 10 AM - 6 PM (except bank holidays)
#3 Lyric Hammersmith
The Lyric Theatre, also known as the Lyric Hammersmith, is a theatre on Lyric Square in Hammersmith, London. It was originally a music hall established in 1888. Success as an entertainment venue led to it being rebuilt and enlarged on the same site twice. In 1966, it was due to be closed and demolished, but a successful campaign to save it led to the auditorium being dismantled and reinstalled piece by piece within a modern shell on its current site. The relocated theatre reopened in 1979.

The Lyric has two main performance areas: the Main House, which hosts its main productions, and the 120-seat Studio, which houses smaller productions by up-and-coming companies. The Lyric also presents frequent Lyric Children and Lyric Music performances, as well as Sunday Night Comedy. The theatre underwent a major redevelopment project in 2015, which added new facilities for young people and the local community.

Best Shows to Watch Here: Jack and the Beanstalk, Aladdin.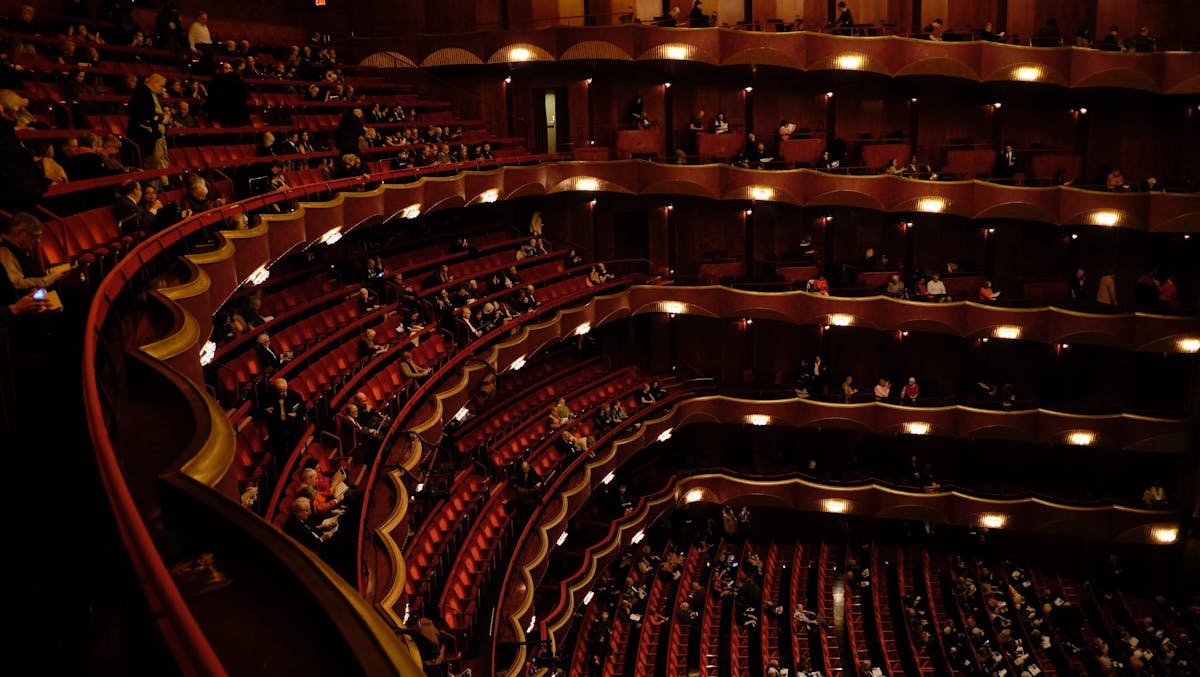 Lyric Hammersmith Opening Hours
Monday to Saturday: 10 AM - 6 PM
Closed on Christmas Day
The theatre may open early by 9 AM and close later by 9/ 11 PM, depending on the show timings.
Pantomime Tradition to Know Before the Show
---
Pantomime performances in London thrive on audience participation. Pantomimes often involve the audience in the show, with performers asking them to clap, boo, or jeer at certain points in the performance.
"He's behind you!" - This is a phrase that is often shouted by members of the audience when the villain is lurking behind one of the protagonists.
"It's behind you!" - This phrase is shouted by members of the audience when a prop or piece of scenery is about to fall on someone onstage.
With the usual good vs evil plotlines and stock characters, pantomimes are a fun way to experience theatrical performances.
Insider Tips
---
There are a few things to keep in mind when going to your first pantomime -
Be prepared for a lot of singing and dancing - pantomimes are known for their high energy performances!
The audience is usually encouraged to participate, so be prepared to join in with the singing and shouting.
The story is usually very silly and over-the-top, so don't take it too seriously!
Book your London Pantomime Show Tickets in advance to avoid last minute hassles - Especially if you're travelling from outside of London.
Most pantomime theatres offer discounted ticket prices for visitors, including students and seniors. Be sure to check that out!
Go with a group of friends or family. Pantomime is more fun when you can enjoy it with others.
FAQs
---
The best way to find pantomime shows in London is to search online. We update our website with the best shows available, so be sure to check out our page!
Pantomime tickets typically cost between £10 and £50, depending on the show and the seating location.
There is no specific dress code for pantomime shows, but most people dress up in costumes or festive clothing.
Yes, children are welcome at most pantomime shows. Some performances have special family-friendly performances specifically geared towards children.
Pantomime shows typically last between two and three hours, including intermission.