London is a bustling metropolis with something to offer everyone. From its world-famous museums to its vibrant nightlife, there is always something to see and do in the city. One activity that should not be missed while visiting London is attending a ballet performance.

The Royal Ballet is one of the world's most renowned ballet companies, and its home at the Royal Opera House is a must-see for any opera or ballet fan. The English National Ballet often performs at more affordable venues, such as the London Coliseum.

No matter how you choose to enjoy ballet in London, it is sure to be a memorable experience.
What is Ballet?
---
Ballet is a type of performance dance that originated in the Italian Renaissance courts of the 15th century and later developed into a concert dance form in France and Russia. It has since become a widespread, highly technical form of dance with its own vocabulary. Ballet employs classical music, historically French ballet music, and occasionally original works. It is often characterized by fast footwork, leaps, turns, and intricate poses.

There are many different types of ballet. The most popular ones are:
The Classical ballet is the oldest and the type of ballet that is based on the techniques of traditional ballet. This type of ballet is known for its long, flowing movements and its graceful style. There is an emphasis on symmetry, gracefulness, and story/narratives.
The Contemporary ballet is a type of ballet that combines elements of both classical ballet and modern dance. This type of ballet employs a lot of pointe (ballet shoes) work and has a greater, yet relaxed mode of movement.
The Neoclassical ballet is a type of ballet that combines classical ballet techniques with less rigid movements. It started in the 1920s and focuses less on ornate decoration and dramatized performances. It is also characterised by a faster tempo and asymmetrical movement.
The Romantic style was developed during the nineteenth century. This type of ballet was characterized by its focus on emotion and drama, as well as its use of pointe work and tutus. Because it was more accessible to female dancers, Romantic ballet became extremely popular.
Best Ballet Shows in London Right Now
---
There are many reasons to get Ballet show tickets in London. London has a rich history of ballet, and several world-renowned ballet companies, including the Royal Ballet and the English National Ballet, regularly put on stunning performances.

Which is why we've curated the tickets to the best shows to save your time and dime!
How to buy London Ballet Show Tickets?
---
You can always stand in the queue and book your tickets, however we recommend booking the London Ballet Tickets online since you can avoid the last minute hassle - which may, or may not get you a ticket!

Also, you get to save some bucks while booking online with us!

Whatever be the case, we recommend booking your tickets to the London Ballet in advance, even if the show is months ahead, as seats gets filled fast!
3 Reasons Why You Should Watch a Ballet Show in London
---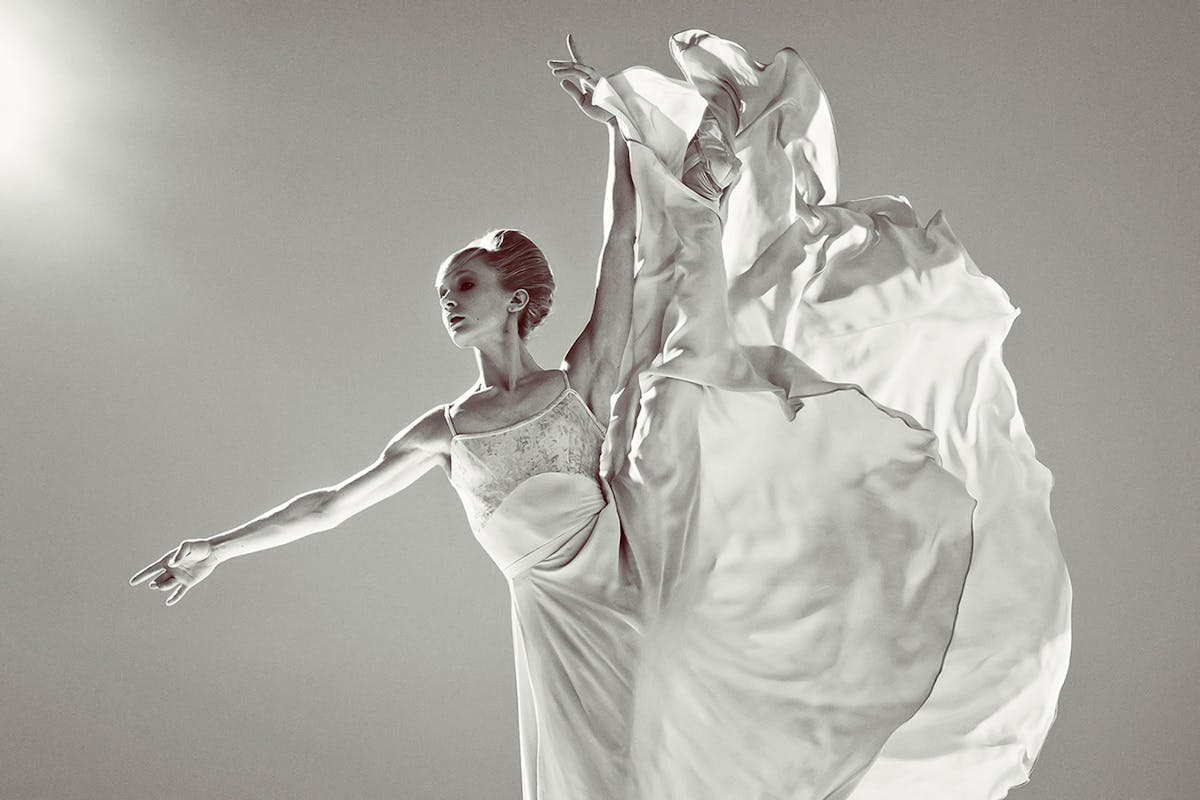 One of the main reasons is that London is home to some of the most prestigious ballet companies in the world. The Royal Ballet and the English National Ballet are two of the most well-known and highly respected ballet companies in the world, and their performances are always highly anticipated by audiences.
Another reason to watch ballet in London is because of the city's rich history with the art form. Ballet has been performed in London since the early 18th century, and over the years, many famous dancers and choreographers have called London their home. Watching a performance at one of London's historic theatres, such as the Royal Opera House or Sadler's Wells, is a truly unique experience that you won't find anywhere else.
Finally, watching ballet in London is a great way to support the city's thriving arts scene. There are few cities in the world that have as much to offer when it comes to dance, music, and theatre as London does, and by supporting these arts organisations, you are helping to ensure that they will continue to thrive for years to come.


Where to Watch Ballet Shows in London?
---
Looking to experience London's incredible ballet scene for yourself? Scroll below to find out!
#1 Royal Opera House
The Royal Opera House is a theatre in Covent Garden, London, England. Royal Opera House is a world-famous opera house founded in 1732 by King George II and has been performing shows ever since.

The Royal Opera House is the home of The Royal Opera and The Royal Ballet. The theatre was built in 1858 and has a seating capacity of over two thousand people.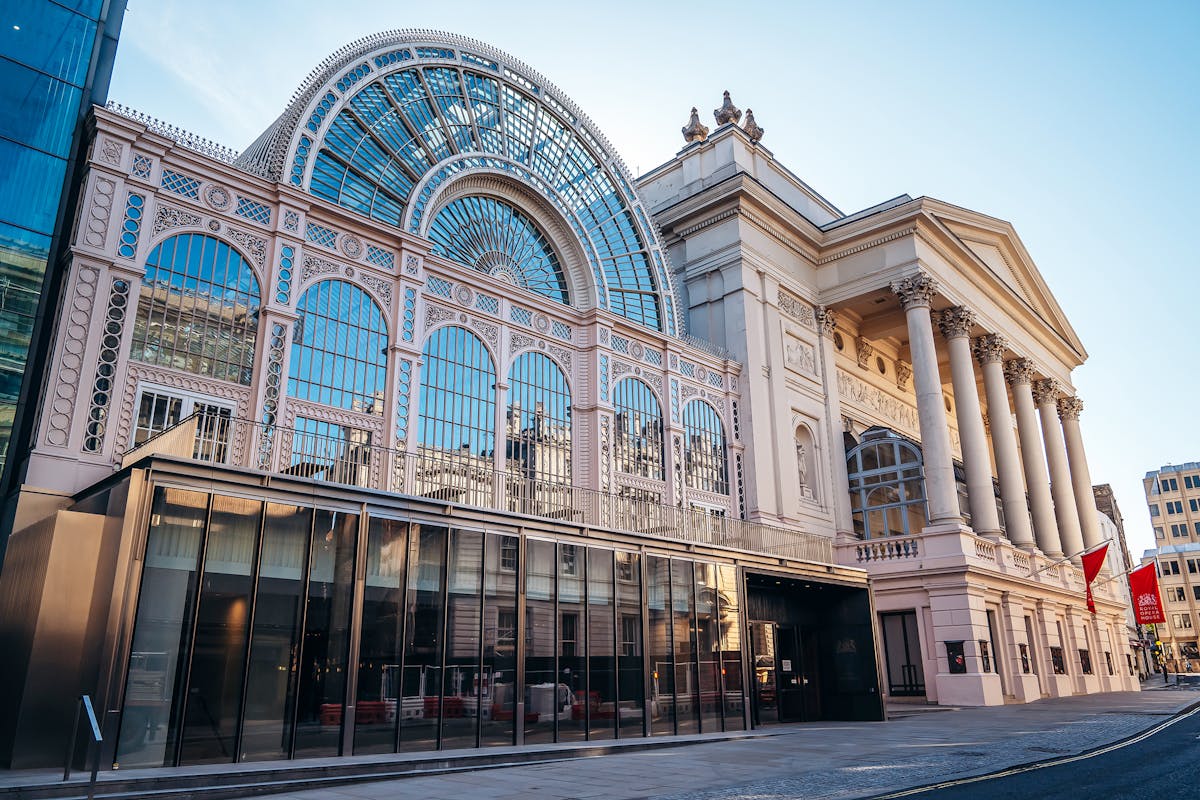 The Royal Ballet
Based at the Royal Opera House, the world-renowned British classical ballet company - Royal Ballet was founded by Dame Ninette de Valois in 1931. Part of the five major ballet companies in Great Britain, the Royal Ballet is the largest of all. In 1946, the Royal Ballet became a resident of the Royal Opera House and is considered as UK's flagship ballet group.
Royal Opera House Opening Hours
Monday to Saturday: 12 pm - Until the evening show
The Royal Opera House opens on Sunday if there are any shows
Main Stage Shows: Opens 2 hours before starting the show
Linbury Theatre Shows: Opens 1 and half hours before starting the show
The Box Office Counter: Only opens 90 minutes before the start of the show
#2 London Coliseum
The London Coliseum is a theatre in the West End of London, England. It is the home of English National Ballet. The theatre was built in 1904 and has a seating capacity of over two thousand people.

In 1968, the Sadler's Wells Opera Company shifted to the London Coliseum building. Now, it is known as the English National Opera, after that name change in 1974. The London Coliseum is also the first theatre to have a triple revolve on stage.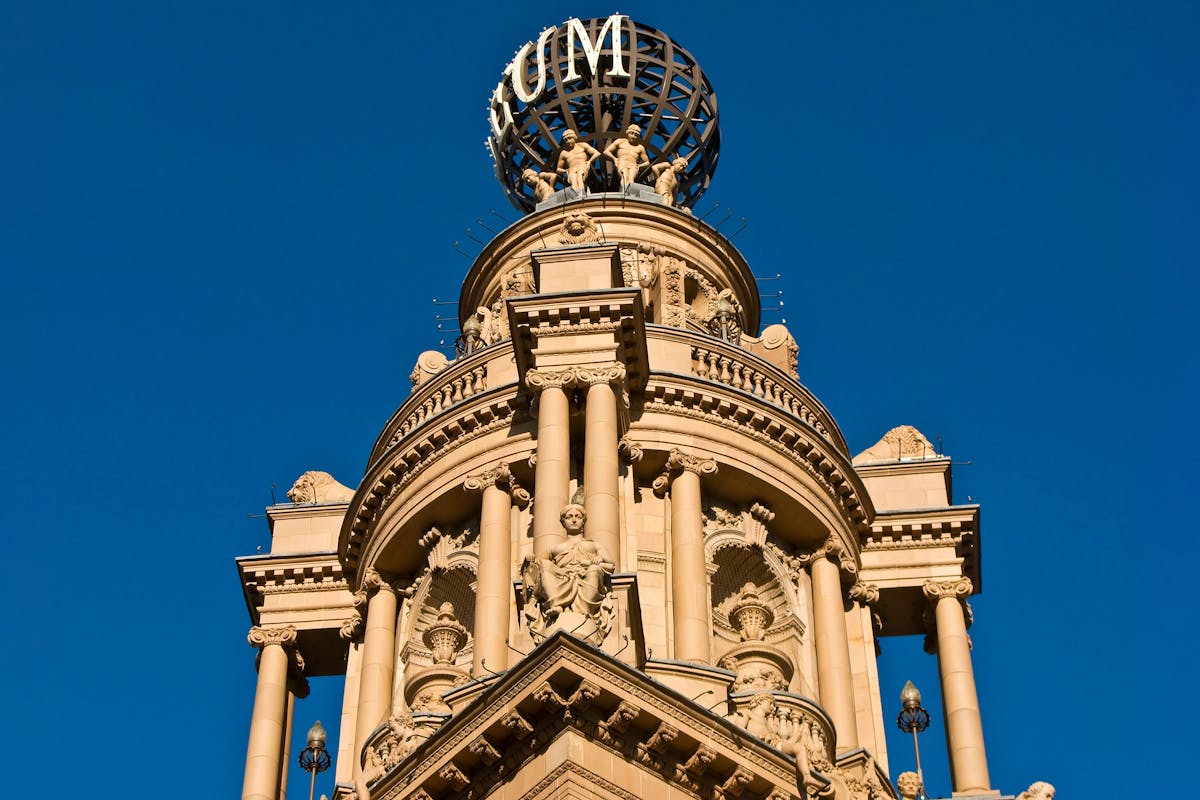 The English National Ballet
English National Ballet is a classical ballet company based in London, England. It was founded in 1950 by Dame Alicia Markova and Sir Anton Dolin. The English National Ballet performs at the London Coliseum several times a year. It is one of the first ballet touring companies in Europe and has a symphony orchestra and troupe of around 67 dancers of its own. They perform shows all around the world, apart from the UK.
London Coliseum Opening Hours
You can book the tickets via the live chat on the official website from 10 am to 7 pm.
In the event of evening shows, opening times are from 10 am to half an hour before the show starts.
In the event of Matinee Shows, the timings may vary. However, they usually open 2 hours prior to the show and close 15 minutes after the show.
5 Common Ballet Techniques to Know
---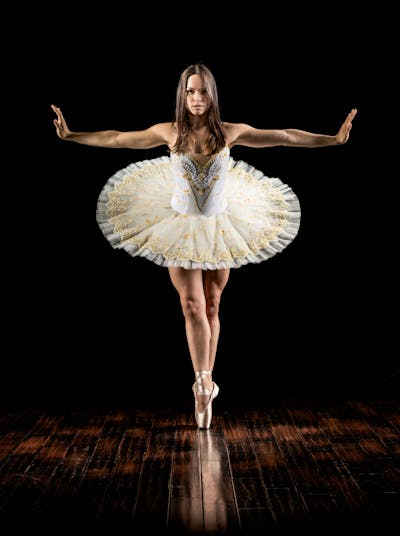 French Method
The French Method of ballet is a modern, codified technique that has its roots in the 17th-century academy created by Louis XIV. It features a lot of technical precision, gracefulness, and fast footwork.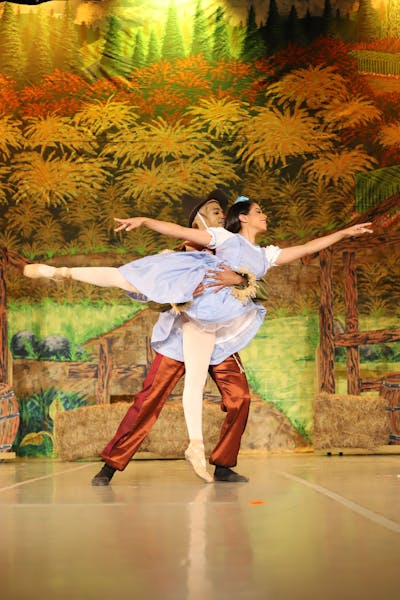 Italian Method
The Italian style of ballet is the Cecchetti Method, which developed in the early 20th century. It was driven by an understanding of resilience and how this applies to ballet. The aim was for all parts of the body to move together to create graceful, beautiful lines.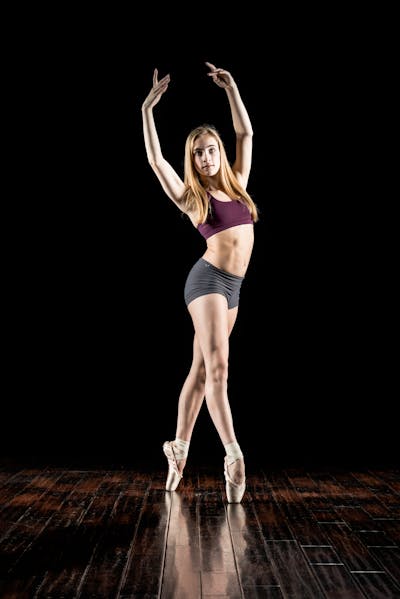 English Method
The English style of ballet is the Royal Academy of Dance Method, which dates back to the 1920s. It includes 10-grade levels that you have to move through in order to complete your training.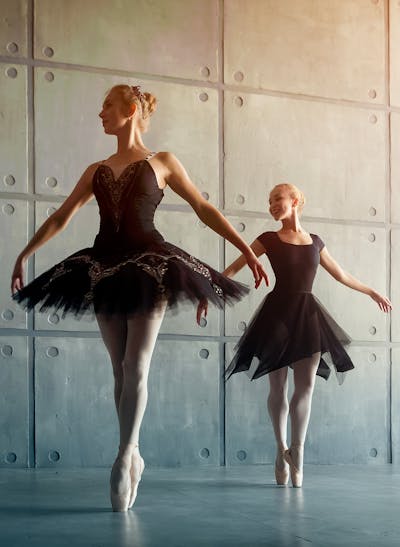 Russian Method
The Russian style of ballet is the Vaganova Method, which was developed in the 20th century. It combines many elements of other styles with Romantic ballet.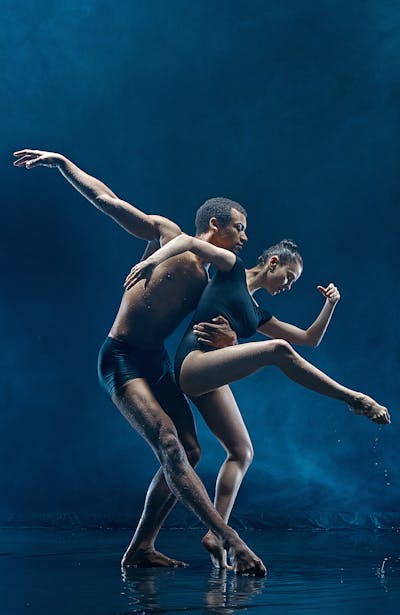 American Method
The American style of ballet is the Balanchine Method, which focuses more on the dance than on the story or plot.
Essential Ballet Jargon For First Timers
---
Whether you're a first timer or frequent visitor to ballet shows, its always good to know a few ballet terms to better understand the art form and of course, sound like a pro when you describe your ballet show experience to others!

Here are some of the most essential ballet words:

Plié: This is a basic position in ballet where you bend your knees. It is used in many different exercises and movements.

Tendu: This is another basic position in ballet. In this position, you extend one or both legs out in front of you.

Adagio: This term refers to a slow and graceful style of dancing.

Pirouette: A pirouette is a turn on one foot. It can be performed either clockwise or counterclockwise.

Grand Jeté: A grand jeté is a large jump where you leap into the air and extend your legs out to either side of you.
A short history of Ballet
---
The origins of ballet can be traced back to the Italian Renaissance courts where several forms of dance were popular. These court dances included the tarantella, the saltarello, and the balletto. Ballet began to take its modern form in the late 17th century when it was introduced to France by Jean-Baptiste Lully. Lully, a musician, and choreographer, was the director of the Royal Academy of Music and Dance. He is credited with creating the first professional ballet company in 1672.

The first ballet school was established in France in 1661. The school's purpose was to train young nobility in the art of dance. The students at this school were taught the basic steps of ballet, as well as etiquette and courtly manners. The school was highly successful and soon other schools began to open in other European countries.

The early 19th century was a golden age for ballet. Many of the great ballets we know today were first performed during this time. These include Giselle, Swan Lake, and The Nutcracker. Ballet reached its peak of popularity in the late 19th and early 20th centuries. Unfortunately, the First World War brought an end to this golden age.

After the war, ballet began to decline in popularity. This was due in part to the rise of other forms of entertainment, such as cinema and theater. It was also due to the fact that ballet was seen as a frivolous and outdated art form.


How to Dress for a Ballet Show in London?
---
There is no dress code for the majority of the shows. However, if you are traveling to London specifically to see a ballet show, it may be a good idea to do some research on the specific dress code for that particular performance.
Regardless of the theater or performance, you are attending, it is always a good idea to err on the side of caution and dress up a bit more than you would normally wear. This way, you can be sure you will not stand out and will fit in with the other attendees.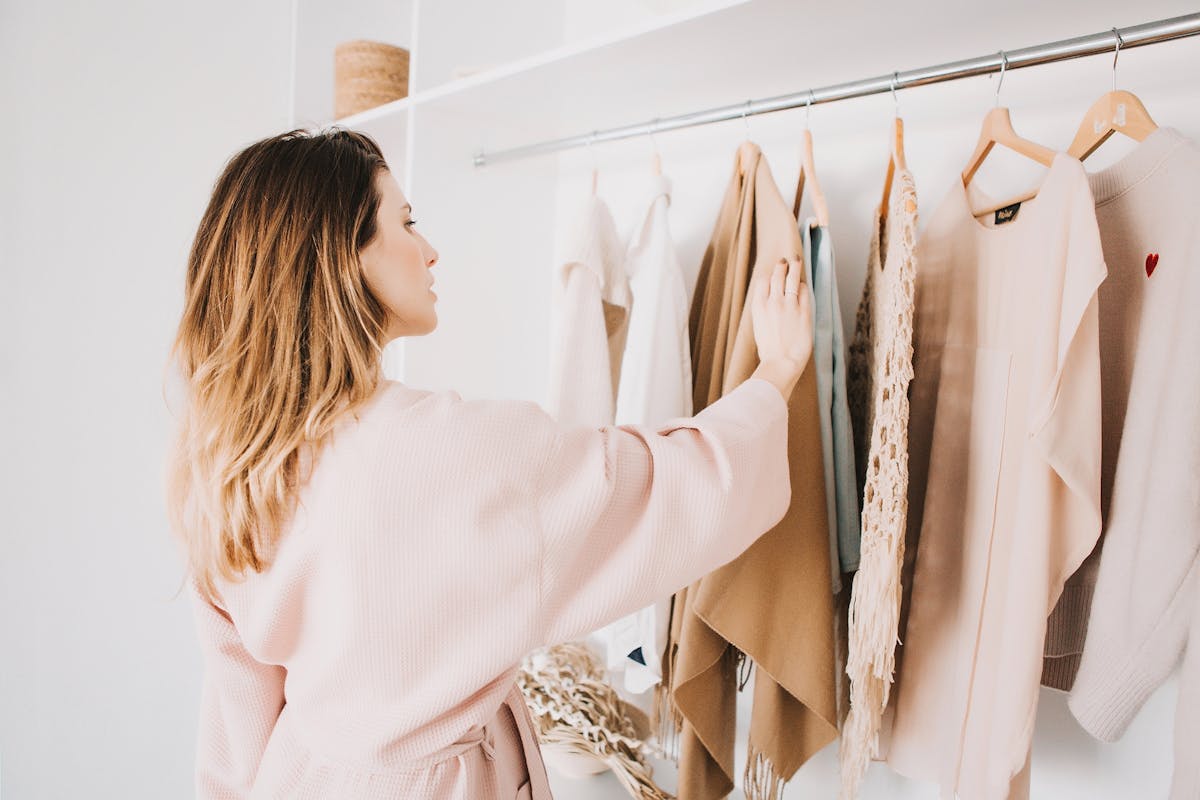 Top 10 Tips for a First Time Ballet goer in London
---
1. Arrive early to get a good seat!
2. Be respectful and keep your voice down during the performance.
3. Don't clap until the end of the ballet.
4. Don't bring any food or drinks into the auditorium.
5. Dress nicely - but not too formally!
6. Take your time leaving at the end of the performance so as not to disturb other audience members.
7. If you have any questions, don't be afraid to ask a member of staff or another audience member.
8. Be prepared for a long evening - ballets can last up to three hours!
9. Make sure you take care of your belongings while you're in the auditorium.
10. Enjoy the show!
FAQs
---
The Royal Ballet and The English National Ballet are the two biggest companies in London, and they both perform at world-famous venues. The Royal Ballet performs at the Royal Opera House in Covent Garden, while The English National Ballet performs at the London Coliseum. Any show by either of the companies is worth a watch!
This really depends on your budget and where you want to be seated in the theatre. If you want to be close to the stage, then you'll need to book seats in the stalls. However, if you're on a tight budget, then the upper circle might be a better option for you.
There really isn't a bad time of year to see a London ballet show, as there is always something playing! However, if you want to catch the Royal Ballet in action, then you should aim to visit between September and July.
A Ballet performance in London typically lasts about two hours.
Ballet in London typically stages classical ballets, such as "Swan Lake" and "The Nutcracker." However, Ballet dancers in London also perform contemporary ballets.