Formerly known as the Royale Theatre, before being renamed after the Shubert Organisation's longtime president, the Bernard B Jacobs Theatre is a popular Broadway house. The theatre is located at 242 West 45th Street and opened in 1927 with a musical, Piggy. This midsized theatre was designed by Herbert J. Krapp in a contemporary Spanish style. The interior features a cross-vaulted ceiling that is supported on each side by arches that are decorated with two pai. The theatre has a seating capacity of 1101, making it a medium-sized theatre. The Bernard B. Jacobs Theatre is a very versatile theatre that is notable for having plenty of legroom. Given its versatile nature, the theatre has witnessed a variety of dramas and musicals over the years, such as Joseph and the Amazing Technicolor Dreamcoat, Conversations with My Father, Grease, Frost/Nixon, Once, An Inspector Calls, The Color Purple, Bandstand, The Iceman Cometh, and most recently The Ferryman.
The Bernard B Jacobs Theatre is currently hosting Company. If you're looking forward to watching Company, our Bernard B Jacobs Theatre seating chart guide has all the information you need. Find the best seats in the theatre or discover a good restaurant around the theatre with our handy guide to make your Broadway experience special.
Also, here's a handy link to the seat availability and real time prices for different seats/dates for the upcoming show Company on Headout.
Venue Details
---
Address: Bernard B Jacobs Theatre , 242 West 45th Street in Midtown Manhattan, New York
Opened:11 January 1927
Seating Capacity: 1,078
Orchestra: 612
Mezzanine: 420

Seating Chart
Check out the Bernard B. Jacobs Theatre Seating Chart here.
Company - Playing At The Bernard B. Jacobs Theatre
---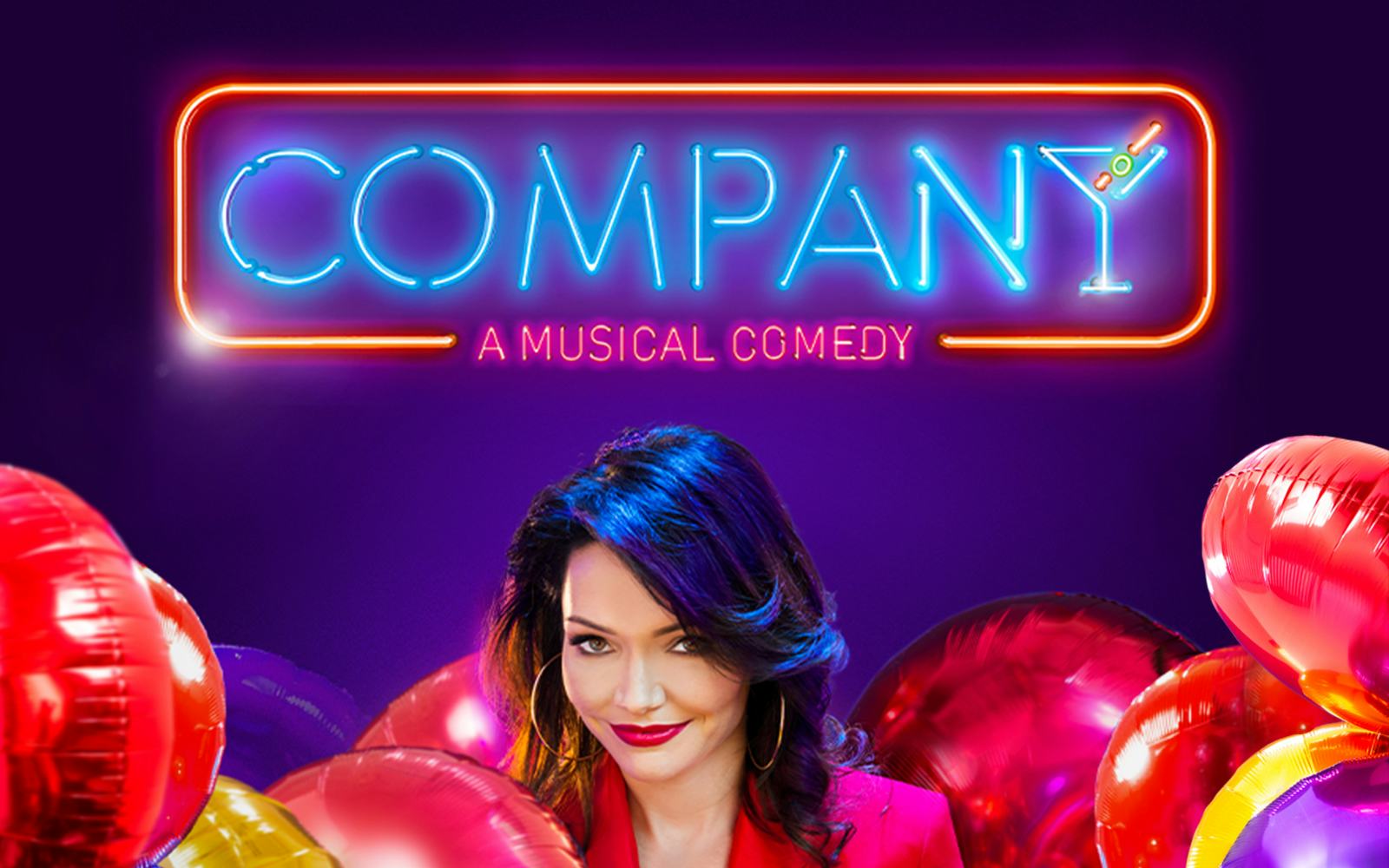 Watch an interesting new take on Company, a fantastic collection of short vignettes that are set to the tunes of Stephen Sondheim, which was nominated for a whopping 14 Tony Awards (and won six). The new Broadway edition of Company features Tony-winning actress Katrina Lenk (of The Band's Visit fame) alongside Patti LuPone and Matt Doyle. The show will be directed by Marianne Elliott, whose best work includes Angels in America and War Horse. The opening day of the show, March 22nd, will coincide with Sondheim's 90th birthday.
The Story
Bobby is celebrating her 35th birthday and she is still 'unsettled' in her circle's eyes. Her friends often annoy her with questions about her marriage, family, and settling down for good. Bobby starts attending a series of dinner parties in hopes of understanding the pros and cons of marriage better. Each of the vignettes is packed with the impressive music and sprinkled with bits of relatable humor. The core idea of the show is to portray how difficult it is for someone to keep up in a vibrant city like New York, married or otherwise. It's worth a watch at the Bernard B Jacobs Theatre when it opens in March 2020!
Cast
Leading Roles
Katrina Lenk as Bobbie
Patti LuPone as Joanne
Matt Doyle as Jamie
Written by
George Furth
Directed by
Marianne Elliott
Music by
Stephen Sondheim
Show Timings - March 2020 onwards
Tuesday to Thursday - 7 PM
Friday - 8 PM
Saturday - 2 PM, 8 PM
Sunday 3 PM
Duration
The show runs for 2 hour and 45 minutes with one intermission.
Practical Information
---
Section Accessibility
Orchestra: Seating in the orchestra section is accessible to all parts without steps. Note that there are no steps to the designated wheelchair seating location.
Mezzanine: The mezzanine section is located on the second level, up 3 short flights of stairs (29 steps). Once on the mezzanine level there are approximately 2 steps up/down per row.
Available Facilities
Wheelchair Accessibility: While no wheelchair assistance is specified, the orchestra section and the main level are fully accessible. A wheelchair accessible (unisex) restroom located on the orchestra level. The theatre doesn't have any elevator or escalator.
Restroom: For ladies, the restroom is located at the lower level, where there are 7 urinals and 4 stalls for men including one which is handicapped accessible.

Concessions: Cocktails, non-alcoholic beverages, and light snacks are available for purchase at the concession stand.
Assisted Listening Device: 10 infrared assistive listening devices are available for every performance at the theatre. Also, after 4 weeks from a show's official opening night performance, at least 10 audio description devices are available for every performance at the theatre.
Water Fountains: Water fountains are located in restrooms
Payphone: Located in the lobby. Accessible at 54".
Handy Tips
---
Latecomers are seated at suitable breaks in the performance in conveniently reachable seat locations at the discretion of management. Please arrive at the location at least 30 minutes before your show timing to avoid missing the show.
While there's no required dress code, clothing should be comfortable and appropriate.
The theatre is fully air conditioned and it can get pretty chilly inside. Dress appropriately and bring a pullover or jacket just in case.
Company is two hours and forty five minutes long and with one intermission.
Please note that the use of cameras, recording devices, cell phones, beepers, and other electronic devices during the performance is prohibited.
Getting There
---
The Bernard B Jacobs Theatre is located at 242 West 45th Street (George Abbott Way) in Midtown Manhattan.
There are many buses and metro trains you can take to reach the Bernard B Jacobs Theatre. Buses plying to Theatre District are M104, M10, M27/M50, M6, M7 or M42. If you prefer travelling by subway, you can take the 1, 2, 3, 7, 9, N, R or S train to Times Square or the A, C, or E to Port Authority.
If you're travelling in your car, there are numerous paid parking spots close to the Bernard B Jacobs Theatre Some of the popular ones include Edison ParkFest, Impark, LAZ Parking, and Bright Management.
Restaurants near Bernard B. Jacobs Theatre
---
1. City Kitchen: Market counter serve featuring classic ramen soups, edamame & pork buns, plus Japanese beers & sake.
2.
Smith's Bar
: Enjoy live music & craft beers update at this vintage neighborhood bar & grill near Times Square.
3. Ruby Tuesday: Enjoy a peaceful meal at this casual chain with American fare, featuring burgers, a salad bar, cocktails & a convivial vibe.
4. John's of Times Square: Famous circa-1929, this Village pizzeria slings trademark thin-crust pies in a soaring Midtown space.
5. The Counter: A contemporary chain with customizable gourmet burgers, including vegetarian, plus beer & wine.
6. Shake Shack: Visit this hip, counter-serve chain for their gourmet takes on fast-food classics like burgers & frozen custard.
Check out our theatre district restaurants guide for even more fantastic dining options in and around Broadway district. It has everything you're looking for. And more.