It's safe to say that Zaanse Schans Netherlands is Dutch culture at its finest. Sprawling greenery, slowly trudging windmills overlooking a blue brook, wooden house, mills, barns ; all an ode to the traditional Dutch life. While in Zaanse Schans, you have plenty to do for a day, but here's all that you cannot afford to miss. The below 12 museums at Zaanse Schans are a must visit, so add them to your itinerary and get exploring!
1. Learn more about windmills at the Zaans Museum Image Courtesy : Zaanse Schans
Smitten by the windmills you saw and mesmerised by its majesticness, then it's time to dig deeper. Let the indoor counterpart of the windmill museum educate you on the history, workings, the rise and fall of mill culture. Founded in 1928, several artefacts will take you through the how's and the why's. Observe the scale models of oil, paper, peeling and wood saw mills and learn about their ingenious mechanism. A prized possession of the museum is the Mole Panorama, an enormous 11 by 2 meters painting that depicts Zaan in the 1800's completed with 53 windmills that were actually present.
2. Learn about the humble beginnings of Albert Heijn
Housed in a typical Zaandam timber structure from the 19 century, the Museumwinkel Albert Heijn takes you down the memory lane into 1887, wherein you will witness the humble beginnings of Dutch's largest supermarket chain, Albert Heijn. Illustrating how the grocery shopping was like centuries ago, the museum exhibits the original design, furnishings, tools and inventory. From things like white and black candy, peppermint sticks, suikerbrood, licorice and rennet used for cheese among other items to old farm tools in the likes of stable brooms, spantouw, pitchforks, clogs, Koptouw and yokes.
3. A whiff of sweet bread at In De Gecroonde Duijvekater Image Courtesy : Zaanse Schans
Get ready to be enchanted by the In de Gecroonde Duyvekater Bakery Museum, from the very moment you spot the charming structure that houses it. The said house dates back to 1658 with a 19th century inspired interior as beguiling as it's exterior, including the centuries old authentic oven. Named after a well-known Zaan region sweet bread, pigeon hangover the museum is a sensory treat; especially when you get to taste the pigeon hangover , along with some homemade cakes and other Dutch bakery products and sweets from the bakery shop attached to the museum.
Top Recommended Zaanse Schans Tours
4. Take a sip of liqueur at De Tweekoppige Phoenix Image Courtesy : Zaanse Schans
Prepared from recipes that have been passed over for three generations, Tweekoppige Phoenix distillery offers some unique flavored liqueurs, ranging from sweet to peppery. While, the employees zealously share trivia about the processes involved, you can also witness the ancient craft of distillery through a glass distillation flask and the traditional copper kettle. Notably, the drinks are produced from scratch, which enables the distillery to incorporate some of its famous unique flavours into them. You can also taste some of these drinks at the tasting room and buy the ones you liked from the liquor store or on their webshop.
5. Cheese Making & Tasting at Catharina Hoeve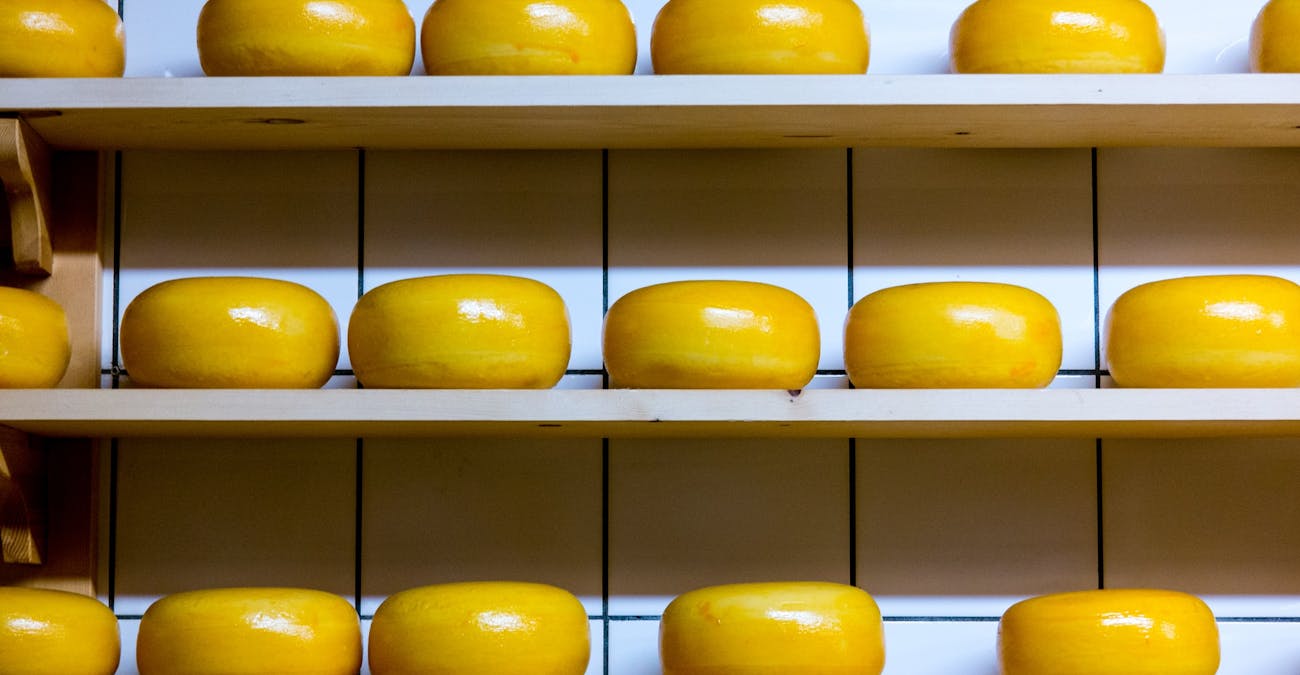 An authentic replica of 17th-century cheese farm from Oostzaan, Catharina Hoeve lets you in on the traditional art cheese making. Dressed in their traditional costumes the Cheesemakers of the cheese factory will take you through the cheese making process and educate you on different types of cheese ranging from Gouda Holland cheese to herb cheese. Notably, these demonstrations happen daily in 10 different languages. The next step is most fun for cheese-lovers as they get to taste all those delicious types of cheese and to buy them in the farm shop.
6. Dutch clogs at Klompenmakerij De Zaanse Schans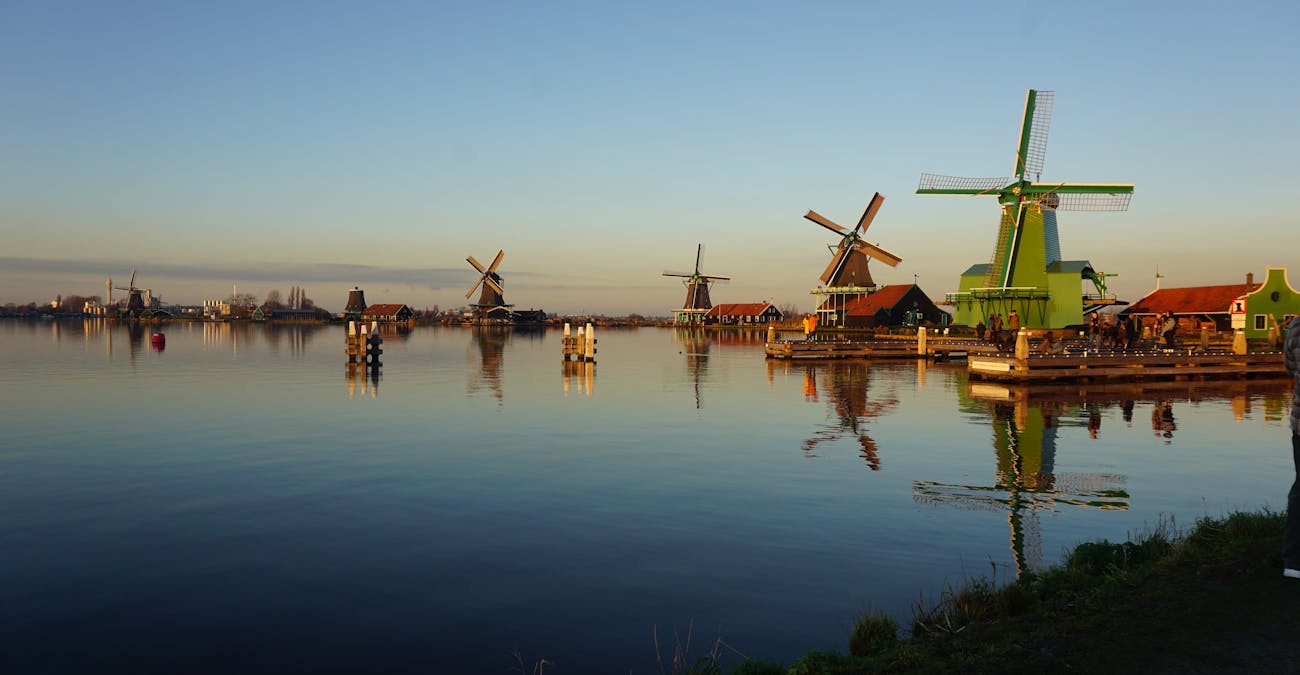 Traditionally made for farmers and workers, clog making have been an integral part of Dutch's rich heritage. The clog museum exhibits one of the largest and most beautiful clog collections in the Netherlands, including cut out, painted, horse clogs, ice clogs with iron fittings, art clogs and some exotic clogs from other countries. See how a clog maker skilfully chisels a wooden block into a beautiful pair of wooden shoes in the clog workshop. Check out their wooden shoe inventory consisting of a plethora of colours and sizes and experience how it feels to walk in these shoes.
Top Recommended Zaanse Schans Tours
7. Live Tin Casting at De Tinkoepel Tinnegieterij Image Courtesy : Zaanse Schans
Still completely done by hand, Tin casting was named as the best craft in the world during the International Exhibition for Crafts and Folk Culture in China 2014. Moved to Zaanse Schans in 1968, the De Tinkoepel Tinnegieterij occupies a beautiful, romantic building that used to be a tea house at the banks of the Zaan. One of the last tin foundries in the Netherlands, it still uses antique forms of bronze as molds, some of which dates back to 1697. Along with having the largest selection of pewter products in the Netherlands, the foundry also gives free daily demonstrations.
8. Pick up souvenirs at Craft Centre De Saense Lelie Image Courtesy : Zaanse Schans
A craft centre and a souvenir shop amalgamated into one, the Saense Lelie boasts a wide variety of arts and artists. It mainly features a Delft Blue painter, a diamond dealer, goldsmith,a Zaanse oil painter, Assendelft folk painting, a traditional stroopwafel bake and a chocolate shop with amazing homemade truffles, among other offerings. Here you can not just observe the arts but learn about various processes related to the arts, such as diamond and gold processing process and even buy some unique and specially crafted souvenirs and gifts for yourself and your loved ones back home.
9. Explore the labourer's cottage - Czar Peter House
One of the most oldest wooden houses in the Netherlands, has a significant historical reverence. Built in 1632 as a humble labourer's cottage using old ship wood, the Czar Peter House housed the Russian Tsar Peter the Great in 1697, when he came to learn the Dutch's shipwright trade. Tsar Peter House have had intrigued a host of distinguished people, from Russian Tsars to Dutch monarchs, even Napoleon have paid a visit. Along with a collection of paintings of Peter and other Romanovs, the wooden walls of this 17th century structure also bore the countless names of such notable visitors.
10. Discover merchant lifetstyle at Honig Breet House Image Courtesy : Zaanse Schans
Built in 1710 by Cornelis Jacobsz. Honig, one of the first paper fabricators and the co-founder C. & J. Honig Breet, the Honig Breet House inhabited members of the entrepreneurial Honig and Breet families. Significant because of its inhabitants and there subsequent lifestyle, the museum's interior has been unchanged since 1830, when Jacob Cornelisz. Breet and his family lived in the house. From the hand-painted wallpaper to the Rococo style garden room, this neoclassical style quaint home serves as a perfect way to observe how a Zaanse merchant family lived in the 1800's.
11. Run out of time at The Zaanse Time Museum Image Courtesy : Zaanse Schans
Set in an attractive 17th-century weaver's building, be greeted by a multitude of ticking clocks and their chimes that strike on the hour as soon you enter this museum. Almost all the timepieces in this museum is in perfectly working condition, regardless of their age. Unveil the history of Dutch timepieces and in doing so, the history of the Zaanse industry – from the 16th century bell tower to the modern electrical devices. Major exhibits include pendulum clocks from the time of the scientist Christiaan Huygens (1629-1695).
Top Recommended Zaanse Schans Tours
12. Get local at Jisper House Get a chance to step inside a fisherman's cottage and take a selfie in traditional local costume! The village of Jisp is well known for its traditional fishing history, with herring fishery and whaling being important sources of income for its inhabitants. In this house, you can experience the clothes first-hand by having your picture taken in a traditional Zaan regional costume. The clothing you will be trying on is typical of the 1850s.
FAQs: Zaanse Schans Museum
---
Even though the Zaanse Schans is one of the most touristic sights in the Netherlands, I still think it is a must . The domain is beautiful, the authentic windmills are impressive and it's also a very educational trip. In short, the Zaanse Schans is a pleasant trip for young and old.
Admission to the Zaanse Schans is free of charge, for some of the attractions like the windmills, museums or crafts you have to pay.
Zaanse Schans itself is worth 2-4 hours, depending on how many attractions you visit. Then again, you could do Zaanse Schans First, then the others, and travel back to your hotel in the dark.
Windmills. During the 17th century, more than 600 windmills were constructed in the area around the Zaanse Schans, creating the first industrial zone. The windmills were used, among others, to grind spices, produce paint, saw wood, and make oil. A number of these windmills still exist and can still be visited today.
There are no tulip at Zaans Schans.
Instead of smoking chimneys you'll find charming wooden houses, bridges and gardens here making this maybe the most beautiful part of Holland. This is not a museum but a thriving community where real people still live in these historical houses, passionate about the past but focused on the future.
The nearest railway station is Zaandijk – Zaanse Schans. This station can be reached by local train from Amsterdam Central Station in 17 minutes. Subsequently walk to the Zaanse Schans in 15 minutes.
Windmills are an iconic part of the Dutch landscape, and a visit to one is a must for visitors to the Netherlands. And with eight windmills located in and around Amsterdam, windmill spotting is a great way to see the city.