Step into the fascinating world of Madame Tussauds Amsterdam, home to realistic wax figures of famous people from history, entertainment, and world culture. Here, you'll find yourself standing next to stars you've always admired, making memories that last. With a mix of fun and artistry, Madame Tussauds Amsterdam provides a hands-on experience that's hard to find elsewhere. Join in the celebration of fame, creativity, and human achievement at this well-known Amsterdam hotspot!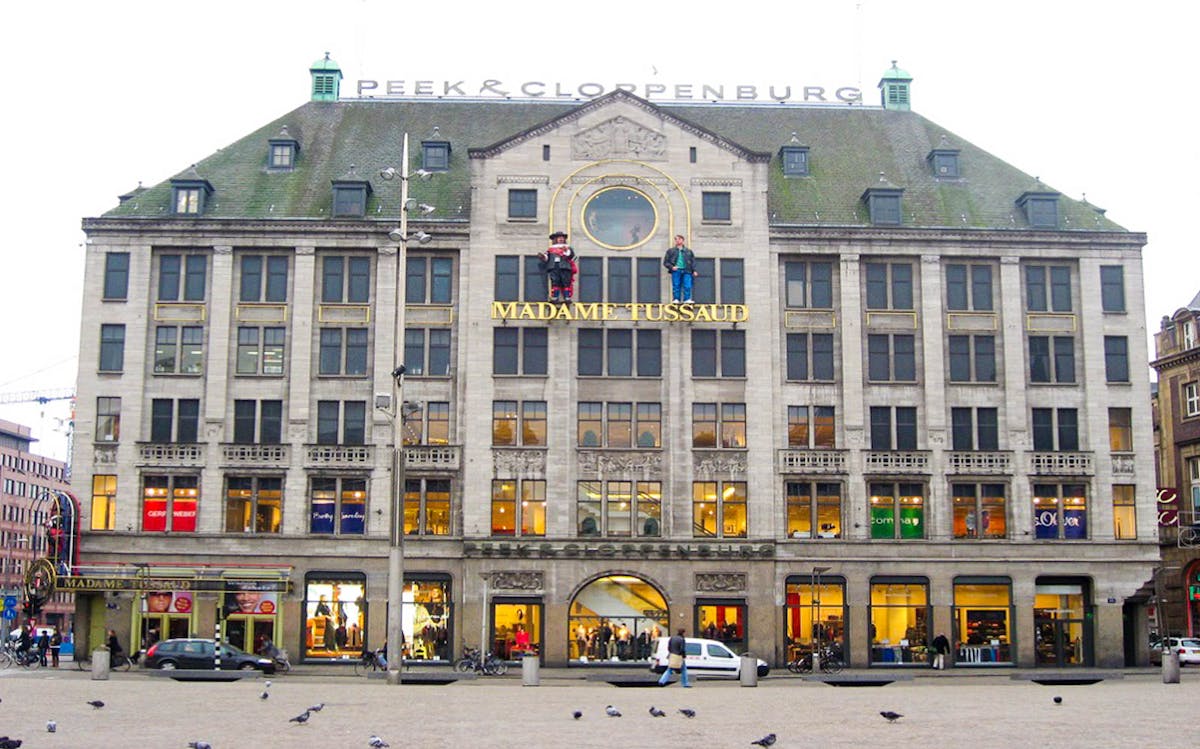 Madame Tussauds Amsterdam - In A Nutshell
---
Handy information
| | |
| --- | --- |
| ⏰ Suggested Duration: | 1 hour |
| ☀️ Best Time to Visit: | 10 AM or early afternoon |
| 💜 Must See: | I AM ART |
| 🎟️ Entry Tickets | €60 |
| 🚇 Nearest Metro Station | Rokin |
Popular Figures
Harry Styles
Rihanna
Beyonce
Ed Sheeran
Things to know
Opened in: 2016
Type: Wax Museum
Number of Figures: 60+
Opening Hours And Address
Daily: 10 AM to 8 PM

Address: Dam 20, 1012 NP Amsterdam, Netherlands
Get Directions
Why Is Madame Tussauds Amsterdam Worth Visiting?
---
At Madame Tussauds Amsterdam, you'll marvel at the strikingly lifelike statues of international icons and celebrated figures.
You can create unforgettable experiences as you strike poses alongside your most beloved celebrities
Explore the different zones of Madame Tussauds Amsterdam, each designed to represent different eras, genres, and themes.
Engage with interactive exhibits and displays that provide a glimpse into the lives and accomplishments of these eminent personalities.
Situated in the heart of the city, the museum's prime location allows you to seamlessly integrate your visit with other key attractions in Amsterdam.
Madame Tussauds Amsterdam Tickets
---
Madame Tussauds Amsterdam Zones
---
Step into the glamorous world of Hollywood, rubbing shoulders with your favourite movie stars and industry icons in lifelike wax detail. Notable A-list figures you can expect to see at Madame Tussauds Amsterdam are Leonardo DiCaprio, Lady Gaga, Johnny Depp, Jennifer Aniston, Robert Pattinson and more!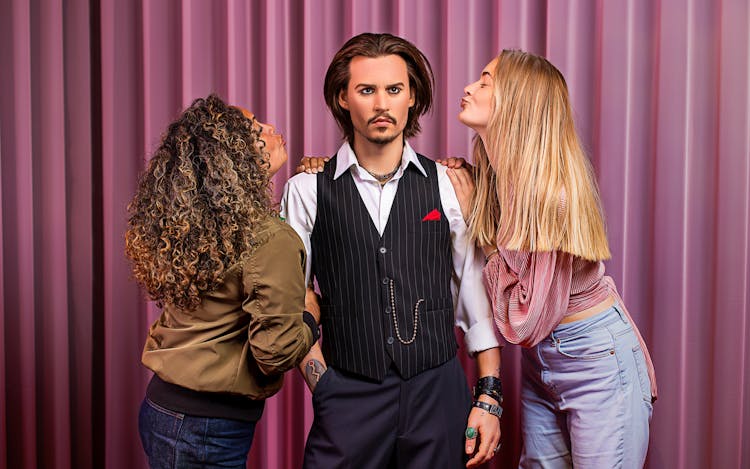 Delve into the realm of royalty, meeting the regal figures who've shaped history. Coming face-to-face with Dutch and international royalty like King Willem-Alexander and Queen Máxima of the Netherlands.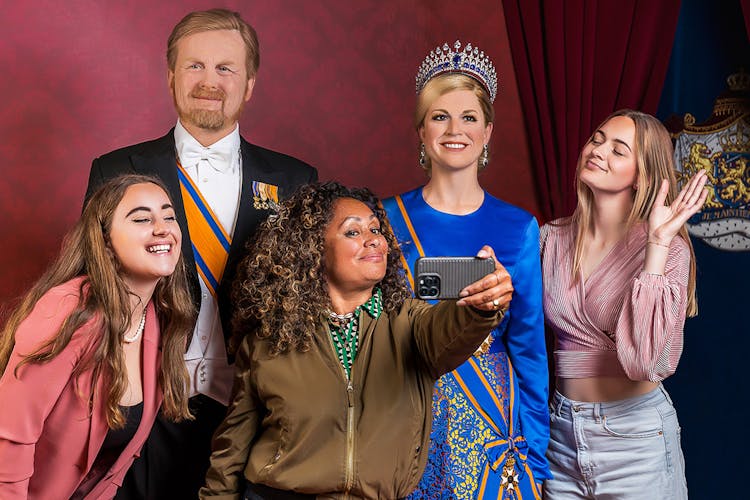 Explore the Music Zone for a chance to connect with musical legends from all eras. Some of the musicians you can expect to see include Ed Sheeran, Dua Lipa, Harry Styles, Beyonce, and Bob Marley.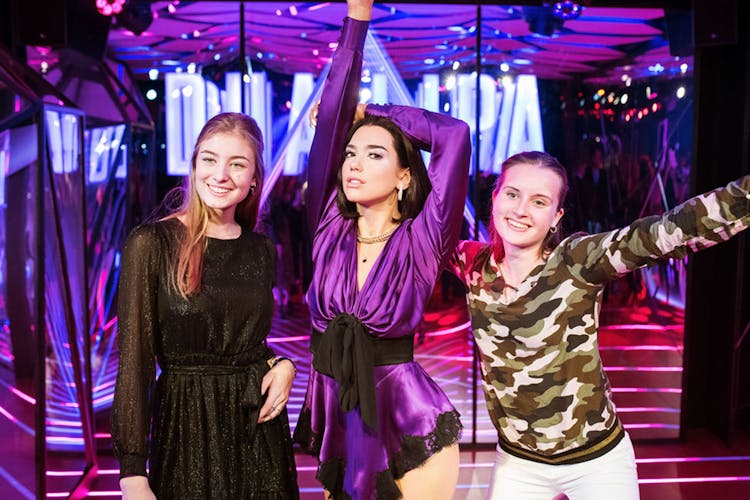 Immerse yourself in the glamorous world of fashion, rubbing shoulders with some of the industry's most famous faces like Kate Moss, NikkieTutorials and Anna Wintour.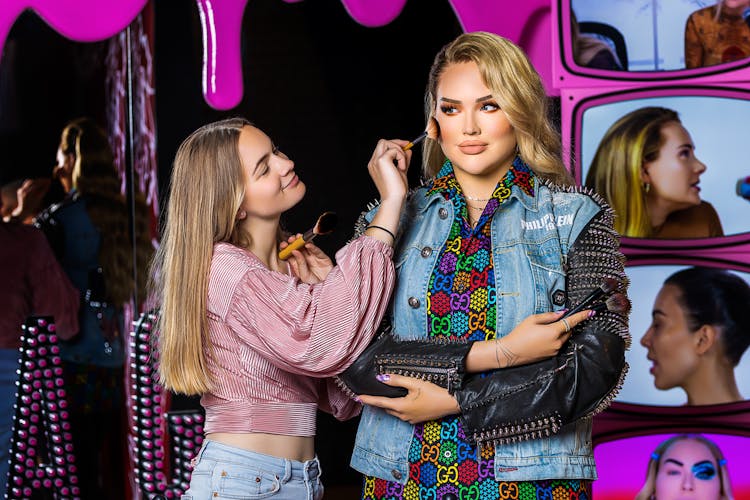 Step into the action-packed universe of the MARVEL© AVENGERS. Encounter your favorite superheroes such as Iron Man, Thor, Captain America, Loki and Hulk. This zone is an absolute must for fans, offering an opportunity to live out your superhero dreams in breathtakingly realistic scenarios.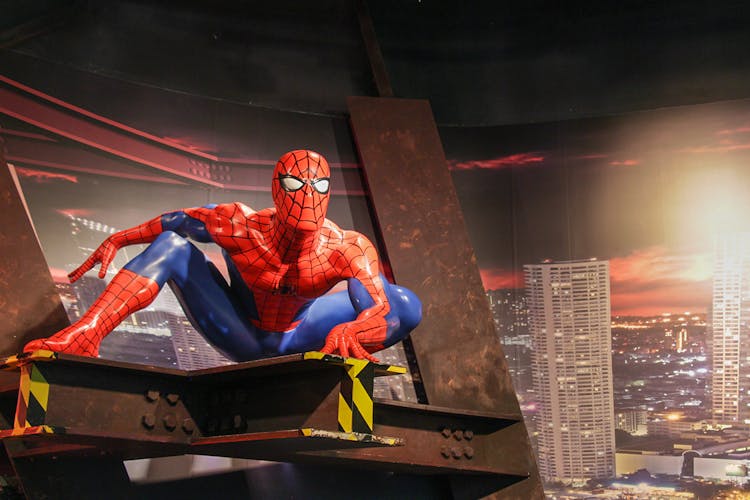 Engage with the sporting world by meeting some of the greatest athletes in history. This zone allows you to come face-to-face with sporting legends like Johan Cruijff, Rico Verhoeven, Virgil Van Dijk and Jutta Leerdam.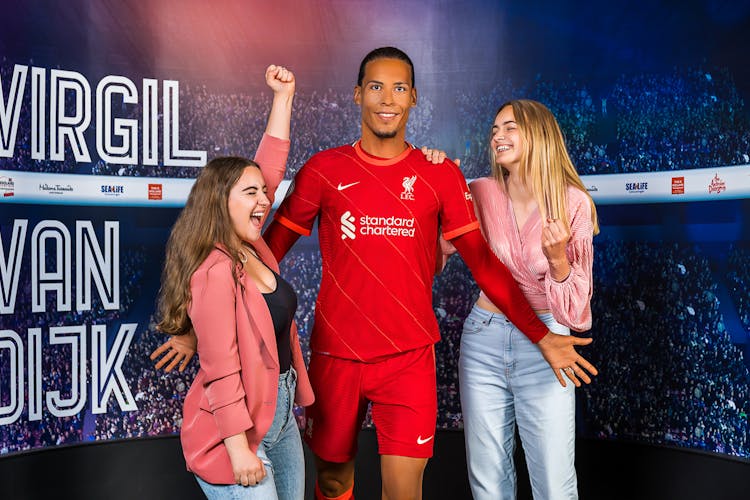 Journey through the arts and literature zone where you can come face-to-face with renowned artists like Salvador Dali and Rembrandt van Rijn.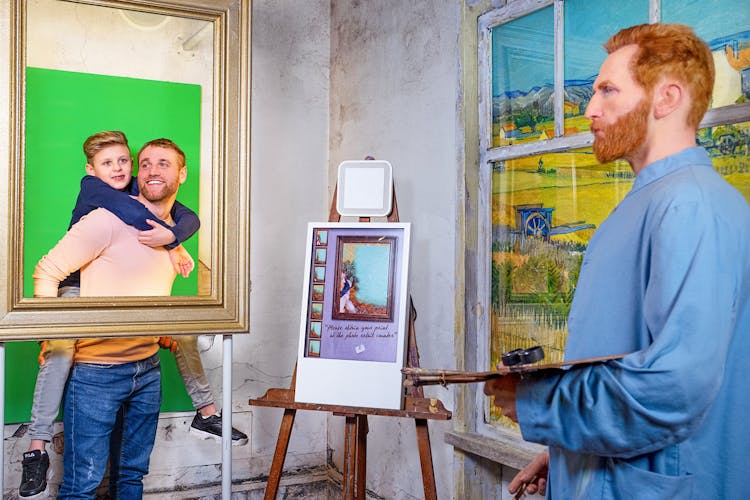 Madame Tussauds Istanbul Timings
---
Madame Tussauds Amsterdam is opend daily from 10 AM to 8 PM.
Once you enter the museum you'll have 1.5 hours to fully explore all zones.
Getting There
---
By Metro: 52, 54
By Bus: 305, 314, 316, 357, 397

By Tram: INTERCITY, INTERCITY DIRECT, SPRINTER

Insider Tips to Visiting Madame Tussauds Istanbul
---
To skip the long queues and ensure a seamless entry, it is advisable to book your tickets online in advance.
Don't forget your camera, as you'll have plenty of photo opportunities with the wax figures.
Check the zone map beforehand to prioritize the figures you most want to see.
The museum tends to get crowded during peak hours. Hence, choosing off-peak hours can offer you a more relaxed experience.
Avoid touching the figures to keep them intact for future viewers.
Other Attractions Around Madame Tussauds Amsterdam
---
FAQs
---
Madame Tussauds Amsterdam is daily open from 10:00 AM to 8:00 PM
Yes, Madame Tussauds Amsterdam is wheelchair friendly
Yes! Photography is not only allowed, but highly encouraged.
It takes 1 to 1.5 hours to visit Madame Tussauds Amsterdam
The best time to visit is usually during off-peak hours, such as early in the morning or late in the afternoon, to avoid crowds.
Madame Tussauds Amsterdam Guide