Rome, one of the most-visited cities in the world, has a rich culture, heritage, and history. This European city is also home to some world-famous sites such as the Colosseum, St. Peter's Basilica, Roman catacombs, and more. That's not all, it is also the gateway to visit the humble abode of the Pope – The Vatican City. Whether it is amazing Italian cuisine, art galleries, vibrant nightlife, or historical monuments, this city has it all. If you are planning a trip to Rome soon, then this Rome trip planner is everything you need to know from when to visit and what to do in the city.
Best Time To Visit Rome
---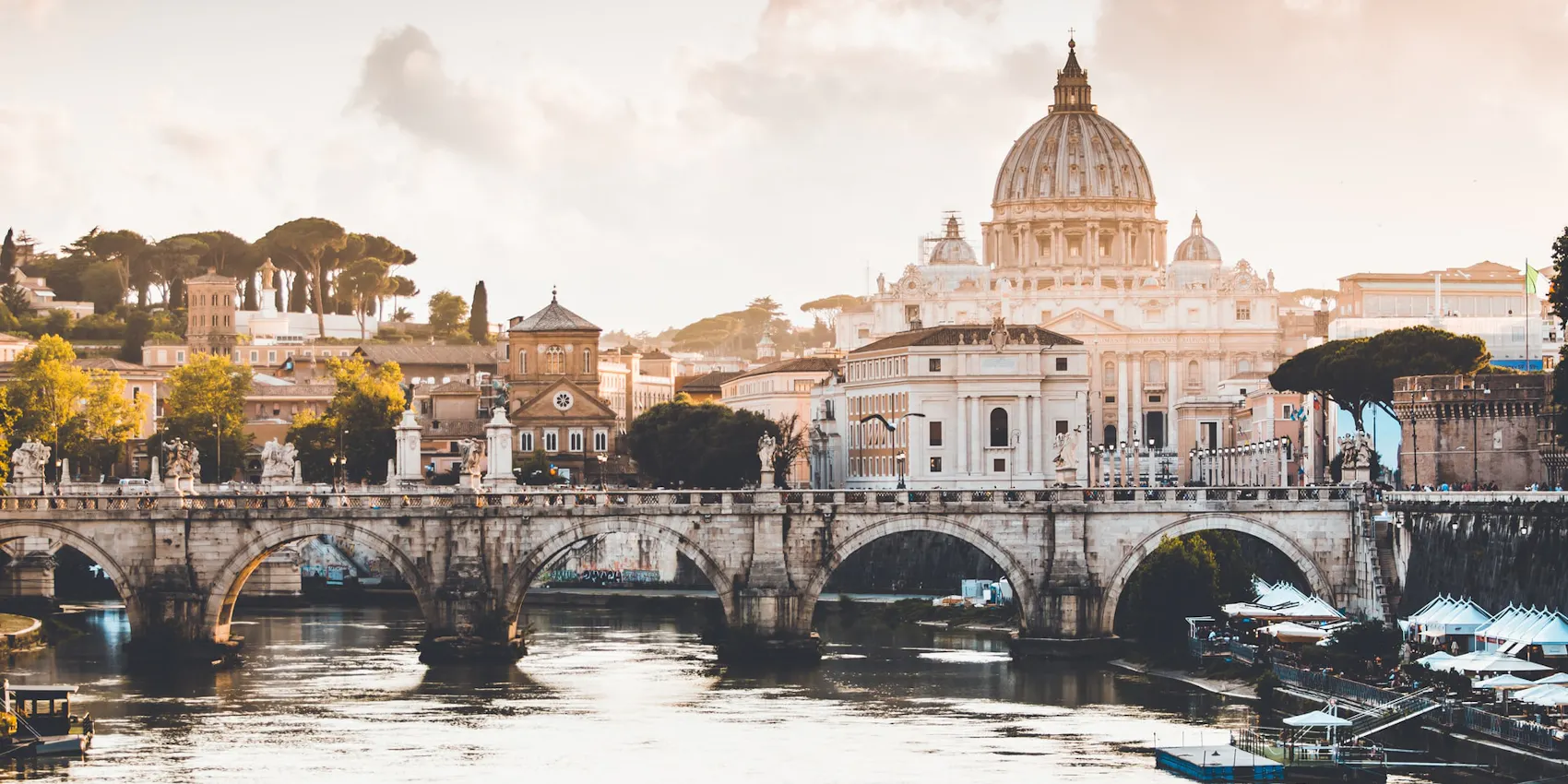 Although Rome's climate is conducive for a year-round visit, most would agree that the summer (June-Aug) is the most ideal. The warm temperature with long days makes it the ideal weather for exploring the city. However, it is also the most expensive and crowded time to visit the city.
A visit during spring (March to May) or autumn (September to November) is also ideal from an economic standpoint. You will not only have pleasant weather for exploration but there will be fewer tourists in the city as well. For those who love winters and want to enjoy good deals on their trip, winter is definitely the best time to visit Rome. Read more about the best time to visit Rome.
Rome Itineraries
---
Depending on how long you're in Rome for - whether it's just a day or 5 days, we have the perfect itineraries crafted for you. Go through these Rome itineraries and plan your stay well in advance!
If this is your first time traveling to Rome, you could use some help planning your daily itineraries. Apart from the basic planning (flight tickets, visa, accommodation in Rome, etc.), you'll need to consider your day-to-day activities in Rome - where to go, what to see, how to get there, and more. But fret not, for we are here to help.
1-Day Rome Itinerary
3-Day Rome Itinerary
5-Day Rome Itinerary
Hacks To Buying Cheap Rome Flight Tickets
Now that you've figured out the perfect time to visit Rome and braved through the restrictions, it is time to look for flight tickets. Go through our 17 golden hacks for cheap flight tickets before scouring through the flight ticket websites. You'll be surprised how easy it is to save a pretty penny while booking flight tickets!
Where To Stay In Rome
---
Rome is a popular city so rest assured, there won't be any shortage of accommodation options. Each neighborhood in Rome has its own charm and is well-connected via metro or bus to the rest of the city.
Depending on what type of experience you are looking for, you can book the right place for your stay.
Close to the Colosseum
If you wish to stay close to the attractions such as the Colosseum then Monti is one of the best neighborhoods to stay in Rome. This hip neighborhood is not only close to the main train stations and the metro, but features several restaurant and bar options as well.
For Good Nightlife
For good nightlife, Trastevere is a good place to stay in Rome. The colorful streets of this district are lined with bars and clubs for you to party at.
Around Good Eateries
For those who wish to eat good food while in Rome, Testaccio is a great place. Here, you will find amazing food at affordable prices and fewer tourists around. This place is also home to many art museums and sightseeing spots so, you will get some sightseeing done along the way as well!
For Shopaholics
If you want to shop, then check out hotels in the San Lorenzo area for your stay. You can buy vintage clothes, cool bars, delicious pizza, and more to enjoy here.
For Luxury Travelers
Prati is one of the best locations for families and luxury travelers. It is a safe neighborhood with lots of good hotels and eateries. Another great thing about this neighborhood is that it is close to Vatican City, so it is relatively quieter than the other neighborhoods of Rome.
As you can see, there are different neighborhoods well-suited for different travelers. So, determine the type of trip you are planning and then choose a hotel accordingly.
5 Best Day Trips From Rome
---
Planning a trip to Italy is a monumental effort; the country has amazing destinations that appeal to travelers of all kinds. Art enthusiasts, history buffs, wine connoisseurs, architecture aficionados, and culture vultures; everyone can pick and choose their favourite destinations in Italy. Rome is at the heart of all these experiences, and merely a day away from it are incredible destinations that offer a variety of experiences.
Check out our list of 5 best day trips from Rome:
FAQs: Rome Trip Planner
---
Yes, Rome is a popular destination and one of the most tourist-friendly places in the world. It offers attractions and activities for everyone including history buffs, art lovers, nature enthusiasts, and so on.
If you wish to avoid the crowds, then spring (March - May) and autumn (September - October) is the best time to visit Rome. For discounts and cheap deals, you can visit Rome in the winter season.
The top things to do in Rome are visiting the museums, exploring the churches and basilicas, taking a tour of the monuments from ancient Rome, and so on.
The must-visit places in Rome are Vatican City, St. Peter's Basilica, Colosseum, Roman catacombs, and more.
For a trip to Rome, always pack a reusable water bottle, comfortable walking shoes, and a travel adaptor.
The cheapest and most convenient mode of transportation in Rome is the metro and buses. There are also trams and taxis available to tour around the city.
A bus or metro is the cheapest way to get around Rome.
The best day trips from Rome are Florence, Orvieto, Pompeii, Capri, and so on.
If you want budget-friendly stay options in Rome, then Monti and San Lorenzo are the best places to check out. For those who want to stay close to Vatican City, then Prati is the best place to stay in Rome.