We're all privy to the age old myths for scoring cheap flight tickets - tuesdays being the cheapest days to book flight tickets (absolutely not), searching on incognito and the like. They may have been true until the world caught on, but as of 2020, none of these work. Airlines use advanced algorithms that none of us can predict and with technological advancements, the system has become way too smart for these meagre hacks. However, new loopholes have come to surface and in this article, we'll talk about 17 hacks that we've tried and tested to score cheap flight tickets. We hope you find a great flight deal from one of these!
#1 Flexibility is Paramount - Dates, Time, Destination
The first and foremost step to saving money on flights is to flexible about when you fly, where you want to fly to and the time you fly at. The idea is to feed in your home destination and be open to traveling to anywhere in the world! Being flexible on your travel dates, even by just a day or two can result in big savings. And, in general, the more flexible you can be, the better off you are when it comes to finding the cheapest flight. Sometimes, flying to a nearby airport can work out cheaper than flying to your destination.
You can even search for flights by country instead of city if you're not particular about where you're landing. Also, if you're not fussed about what time of year you want to go , you can search for the cheapest month and travel accordingly. Naturally, flying during off-season has its perks. If you're dead set on traveling to Spain for a summer getaway, your chances of finding a cheap flight ticket is nada. Websites like Skyscanner, Momondo, and Google Flights all offer explore tools that allow you to put in your home airport and see a map of the world with all the flights on it. In fact, Google Flights has a handy Explore map that'll show you the cheapest places you can fly from your home airport.
All in all, flexibility is easily the biggest price factor when it comes to scoring cheap flight tickets.
#2 Befriend Budget Airlines
Budget carriers are called so for a reason. They offer no-frills cheaper tickets than their full-service counterparts. You may not have ample leg room and no meals on board, but you'll be saving big bucks on your flight tickets. However, before booking budget airlines, make sure you read the fine print and be certain of the airport it lands in (most of them fly to smaller airports out of town - which is not a bad deal always), the luggage allowance (sometimes they don't allow checked-in luggage) and the weight allowance for carry ons. Remember, paying only for the exact luggage space/weight you need is how budget airlines keep their prices lower than traditional airlines!
#3 Embrace the Layovers
Don't tick the "direct flights only" box while booking tickets. Most flights that have a transfer or layover tend to cheaper than direct flights. However, make sure you don't book flights with tight layovers as that can prove to be detrimental if you end up missing the flight due to unforseen delays. The one exception is when booking with Kiwi.com, who offer their own guarantee on making connecting flights even when not with the same partner airlines.
If you're booking flights with separate segments by yourself (from different airlines) with layovers, make sure to have atleast 3 hours between connections. Leaving a three-hour buffer will also cover you for an insurance claim since most insurance companies require you to have at least a 3-hour delay before you can make a claim.
You can also book multi-day layovers, essentially allowing you to see 2 destinations for the price of 1! Instead of spending a few hours in the airpirt, you can get out and explore the city. AirWander has a specialized search engine for doing exactly this. You simply have to put in your origin, destination and the number of days you'd like for a stopover.
If not multi-day layovers, a couple of hours in a different city is still good enough to get out and get a feel of the place. Several airlines and airports offer free or very low cost city tours to transiting passengers; some even offer free or discounted hotel rooms if you're staying overnight. We'd recommend a layover of atleast 6 hours to step out of the airport comfortably and make it back on time.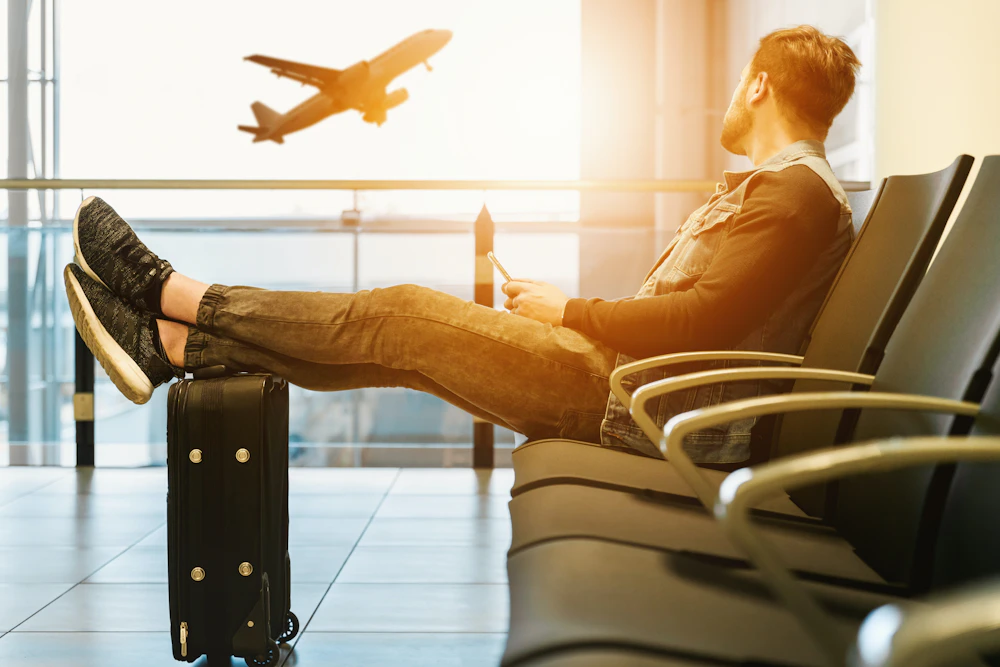 #4 Alternative Airports are Worth the Extra Mile
Many airlines fly into alternative airports (like Stansted instead of London Heathrow) and what they save in airport fees, they pass onto you. Budget carrier flights usually fly to smaller airports, so, if you're okay with a slightly bumpy ride, you can save big bucks. The added benefits of less traffic, cheaper rental cars and fewer people at the airport bars are great too.
#5 Sign up for Airline Newsletters
Cheap flight newsletters are worth the spam. They scour the internet for cheap flight deals and compile them for you! Basically, they do the hard work. Again, flexibility is needed to take full advantage of the deals sent through these services as sometimes the deals only last for a few hours and may not necessarily have deals to your dream destination. Sure, 99% of the might not fit your itinerary but keeping your eye on the deals will ensure you don't miss an amazing one. Additionally, airline newsletters often offer frequent flier bonuses. If you travel often, these bonus deals can help you score some free flights and awesome upgrades.
Some of the best airline newsletters you ought to sign up to are Secret Flying, Scott's Cheap Flights, Airfarewatchdog, the Flight Deal and FlyerTalk Mileage Run Deals.
#6 Red-eye flights (almost) always happen to be Cheaper
If you don't mind traveling during odd hours, you can score red eye flights for half the price. The key to flying for cheap is to fly when others are not! Due to their obscure timings, they are less in demand. Hence, airlines sell them for cheap as an incentive to book flights during these off-peak hours. The 'dead times' vary by route - early morning and late night are good for leisure routes, mid-day is usually best for business routes. What's a red eye when your pocket's benefitting?!
Apart from red eye hours, you'll also notice that it's cheaper to fly during the middle of the week than on a weekend. Flight prices are also cheaper after a major holiday. Business travelers often travel on Mondays and Fridays, while leisure travelers are known to fly on Fridays and Sundays for weekend trips. That makes Tuesdays, Wednesdays, and Saturdays slightly less popular days, which means prices can be lower. Note, this is not always the case, but the pattern has been observed over time.
#7 Try your Luck with Different Search Engines
By now, you've probably realised that finding a cheap flight requires a lot of research. Take that up a notch by trying your luck on different search engines and websites. A lot of popular sites don't list budget carries or small foreign carriers because they don't pay a booking commission to these third party vendors. To ensure you know all your options, try a combination of search engines to ensure you're not missing any results. For starters, here's a list of search engines and websites you can refer to depending on your itinerary:
| | | |
| --- | --- | --- |
| | | Flight deals from around the world. |
| | | Search the most airlines and websites in the world |
| | | Lets you view prices for multiple destinations at once |
| | | Great interface and app, best price alerts system |
| | | Best for searching US flight deals |
| | | Best for European flight deals |
| | | Best for Asian flight deals |
| | | Best for hidden-city deals |
| | | Ultimate Stopover Flight Search |
| | | Best compilation of budget airlines around the world |
| | | Charts multi-flight routes that work out cheaper than booking with a single airline. |
| | | Corporate and bulk bookings |
| | | Best predictions of air fare drop and hikes |
#8 Accumulate Miles & Points
Traveling the world with miles and points is the dream, ain't it? Airline reward programs and Travel Reward Cards are the best way to earn free flights, get some travel perks, enjoy upgrades and even get free hotel stays! Not just this, but you also get welcome bonuses, rideshare credits, access to airport lounges and much more. Even if you don't fly as often, sign up for a multitude of reward programs and accumulate the points. It's always key to use miles for free upgrades and it's better value for money (miles) to claim one expensive long-distance flight than to divide them up between several short distance routes.
#9 Set Price Alerts on different Apps
While price alerts can be borderline spammy, it's a great way to know when there's a price drop. Many apps now provide this feature - Skyscanner, Hopper, Kayak and Google Flights being the most reliable and least spammy. For long-haul flights in particular, price drops are drastic and being able to book exactly then is a huge win. We suggest turning on app notifications while switching on price alerts because these fare drops don't last long. You'll have to be quick to grab the deal while it lasts.
Sign up for our monthly newsletter
Your dose of travel fix - from hacks and deals to travel tips and everything in between, delivered monthly to your inbox
Please enter a valid email
Unsubscribe anytime
#10 Check for Round-Trip & One-Way Flights
It's a common myth that round-trips are cheaper than one-way flights, however, that may not always be the case. There have been (many) instances where searching for individual one-way tickets have worked out way cheaper than round-trip fares. JetBlue and Southwest, for example, price their tickets on a one-way basis; a round-trip flight is simply the sum of the two one-way prices. Google flights is a good tool for figuring separate one-ways at the cheapest fare possible.
#11 Group Flight Tickets are always more Expensive
If you're traveling in a group, never (we repeat, never) search for multiple tickets in a single purchase. Group tickets are always more expensive which you book online, unlike when you make bulk bookings via travel agents. Even if you're a family of 4, the algorithms will try and find 4 seats together and show you the sum of the highest priced ticket multiplied by how many ever tickets you need. For example, there might be only three seats left in a fare bucket for $100 each, and the next higher bucket might be $200 per ticket. However, if you were to search for four seats, every one would fall into the $200 fare bucket. Always search for single person tickets and during seat selection, you can add more members to your search.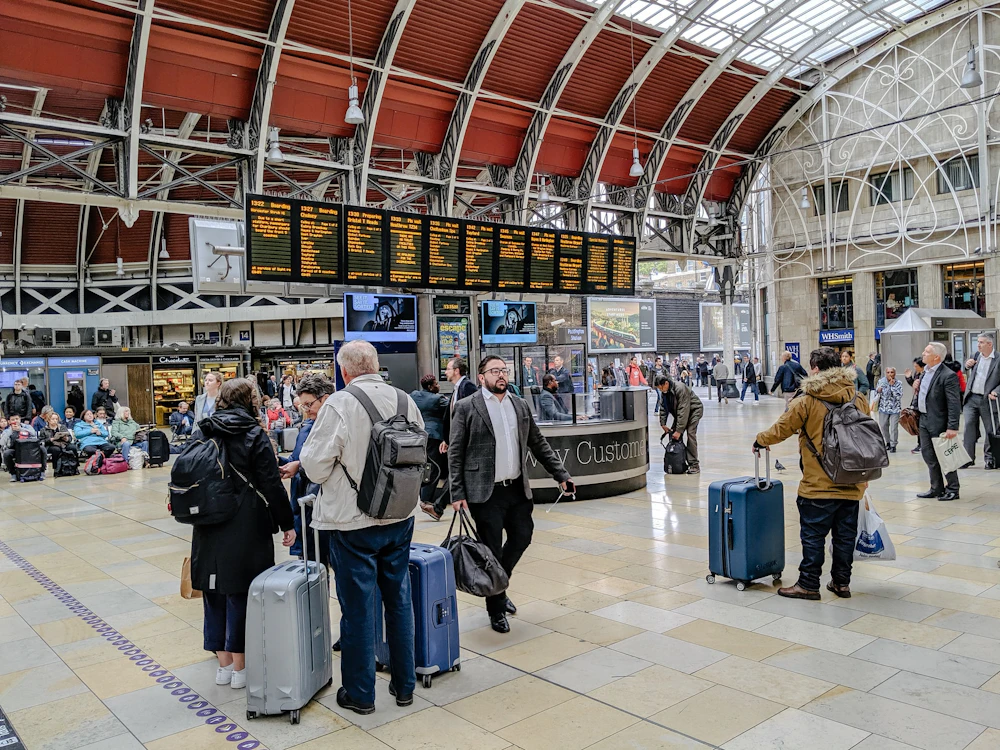 #12 Search in Other Currencies
This is a hit and miss hack, but worth a try. If your country's currency is stronger than others (in particular the country you're looking to travel to), search for the airfare in a country where the currency is weaker. This works especially well if you're looking for a flight with a specific foreign-operated airline. Open one window with your actual location and currency and another with your location and currency set as the location and currency of the country where that airline is based. Compare the prices and you may find you can save quite a bit, by booking in the carrier's home currency or location. Again, this does not always work (sometimes it actually results in a higher price). You might need to try this across different search engines to hit the jackpot, but when you do, it will be big savings you can thank us for later!
#13 6–8 weeks before Departure is the Sweet (Cheap) Spot
There are a lot of theories about "when the best time to book a flight is". According to the Airlines Reporting Corporation, travelers save an average of 19% when booking flights 8 weeks before a domestic departure (within the U.S.) and an incredible 27% when booking an international flight 24 weeks before departure. If you do a quick search, you'll see that prices are slightly on the lower side between 6 to 8 weeks before the departure date and the gradually climbs. Certain flights drop their prices closer to the date, while some hike it - all of this depends on the demand at the time, which we can't predict. There is a delicate balance between booking too soon and waiting too long - an art you'll perfect over time. The best way around this is to book flight tickets with a flexible cancellation policy and set price alerts for a drop. You can then cancel and book for cheaper.
#14 Use the 24 hour Cancellation Policy to your Advantage
Note, this is applicable only to flights booked from USA. The Department of Transportation states that airlines must let travelers hold a reservation at the quoted fare for 24 hours without payment, or allow a purchased reservation to be canceled within 24 hours without penalty and with a full refund to the original form of payment. All airlines operating to, from, and within the U.S. must comply with the 24-hour rule. This rule is applicable only if they make the reservation one week or more prior to a flight's departure date. This means, if a fare drops, you can cancel and rebook the fare at the cheaper price, so it's worth checking the fare prices again with 24 hours of booking. After that, there will be a fee levied to change your ticket. More about the 24 hour cancellation window here.
#15 Don't Forget about the Local Airlines
If you're traveling some place obscure, do a quick search and see if there exists a local airline that flys from your home country. Most mass search engines don't include small airlines and they happen to be cheaper, so doing this research can go a long way. For local, smaller airlines make sure to check their website and read the fine print along with a cursory glance for offers. These airlines mostly advertise only on their sites which you may otherwise not find on the internet.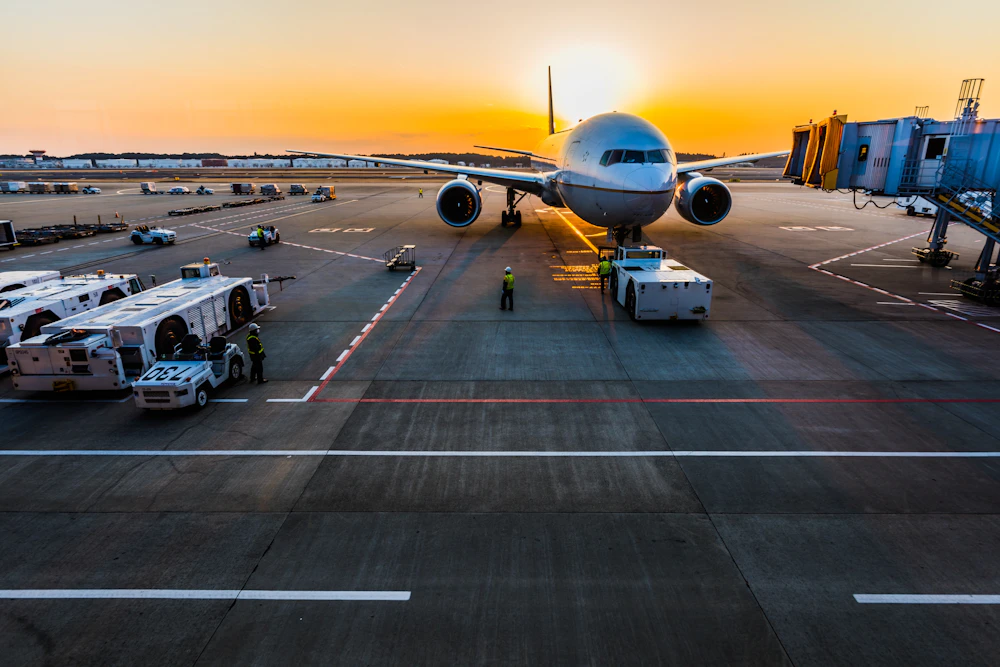 #16 Open Jaw Flights always work out cheap
An open jaw flight typically involves in one city and departing from another. These are exceptionally handy for itineraries that cover a lot of ground and help you save time and money. For example, you plan on visiting Rome, Florence and Venice over 4 days. Flying into Rome and flying out of Venice will make more sense and less backtracking, than booking a round-trip in and out of Rome. You'll have more time in hand and you can avoid the cost of transport back and forth the cities. You can also book tickets in and out of different airports in the city if that works out a better deal. Since both get you to the same final destination, why not save a bit by booking the open jaw?
#17 Keep an eye on Social Media
Leverage the power of social media to learn about flight deals as soon as airlines announce them. You can snag cheap flights by following the right social media accounts, especially on Twitter. Some of the best airfare deals are first broadcast on Twitter, so follow these handles and keep a keen eye out: @TPG_Alerts, @TheFlightDeal, @secretflying, @airfarewatchdog and @farecompare.
Like it? Pin it!
---