Travelling like a seasoned pro is not an overnight miracle. It comes with definite hardships and the trickiest of situations. Want an easy way out? Simple. To save the day from many likely travel disasters, you will need this list of handy travel hacks. That's right, there exists a bunch of secret tips and tricks that will change the way you travel forever! Whether it be never missing a flight again, or hacks to pack better or saving a few extra bucks, these 50 pro-tips and travel hacks will make the journey less stressful and your vacation a whole lot peaceful.
50 travel hacks that will change the way you travel forever
---
Below are the tips and hacks you're here for. Read on and thank me later!
#1 Email yourself a scan of your passport
Carrying a hardcopy of your passport is important, but forgetfulness or theft and loss can always hit you at the wrong time. By emailing yourself a scan of your passport, you ensure that in case of an unfortunate event, your passport is only a click away. This also goes for any other type of journey confirmations (tickets, etc.), either scan or screenshot the same and save yourself a buttload of trouble in the future.
#2 Roll your clothes for more space
Packing smart does not take too much effort. One of the easiest and most effective travel hacks related to packing is to roll your clothes rather than fold. Not only does this method save you a lot of space, it also keeps your clothes wrinkle-free. Plus, little rolled tubes means you can easily see what you have packed.
#3 Sign up for last-minute deals on Headout
Planned a spontaneous trip and are looking for killer last-minute deals? Sign up on Headout and land great discounts on the top experiences in the city. Remember that great deals don't last too long, and by signing up on Headout you can make sure to grab a few before they disappear.
#4 If you're jetlagged, run it off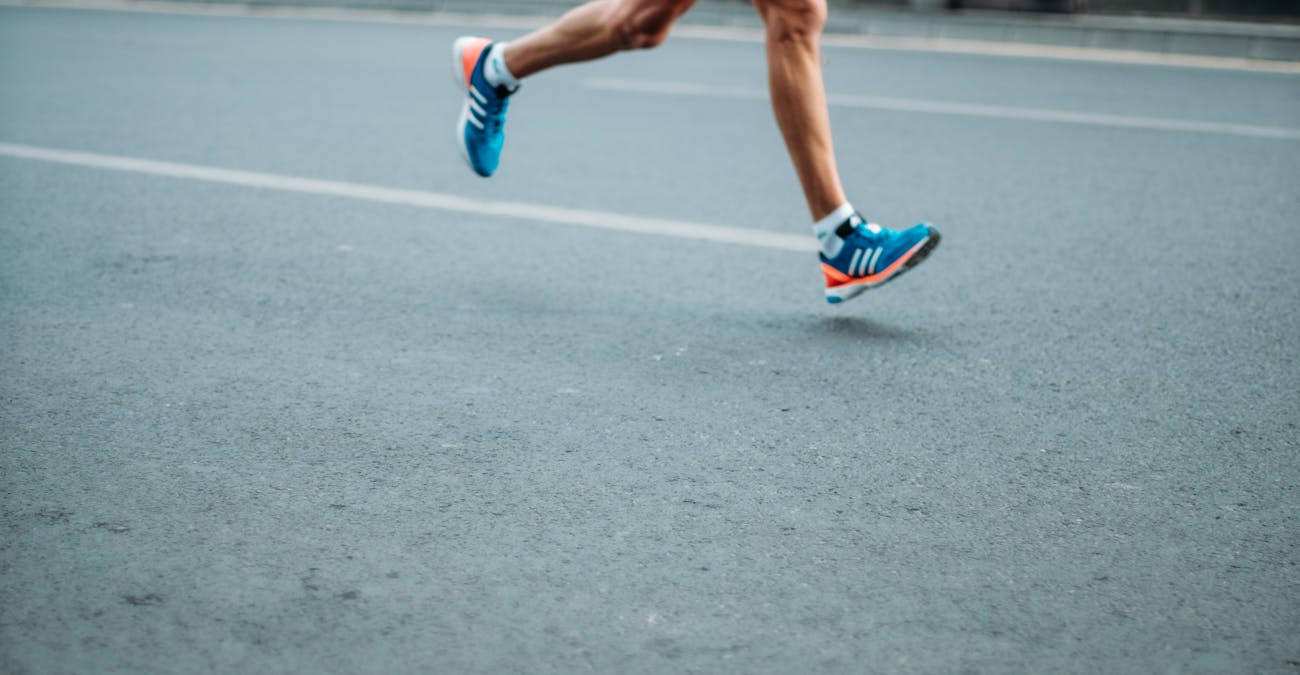 Jet lag can be a real killjoy but there is a way to combat its depressing effects - exercise! It is advised to head out for a run or engage in light exercises like yoga or resistance band training to help ward off jet lag. It is also best not to fall asleep after boarding a flight or after reaching the destination.
#5 Make friends on the road using Travel Buddies and Backpackr
Finding real people to connect with on your trips or making new friends won't have to be a worry anymore. There are apps specifically for that. Download Backpackr or Travel Buddies and you won't ever have to experience the anxiety of approaching groups in person. The app instead will hook you up with travellers nearby based on a personality match. You can also check out each other's itineraries and sync up hangouts.
#6 Put your rechargeable batteries in the fridge
Running out of juice on your rechargeable batteries quicker than you thought can be a real bummer. Well, there is a pretty cool travel hack to help keep your batteries fresher and full of charge for longer - just stash them in the fridge! As strange as it may sound, most rechargeable batteries retain 90% of their full charge when kept in cold temperatures.
#7 Follow a pub crawl party for the best nightlife in town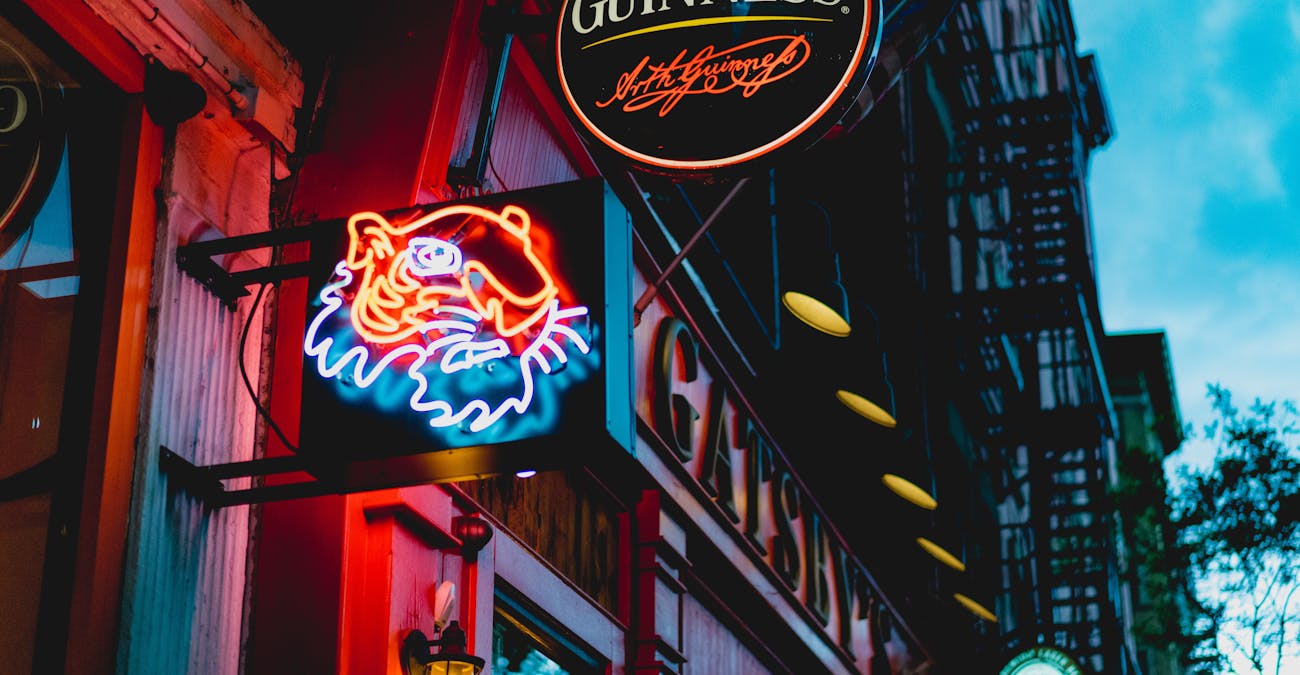 To experience the nightlife of any destination you don't need to pay extra bucks and sign up for a pub crawl package. Instead, try this foolproof travel hack and locate the most popular pub crawl routes. Here, you are bound to find several fellow tourists and travellers or even one of the organised groups. You then just have to tag along, for free!
#8 Be strategic with flight cancellations
Booking a nonrefundable ticket can be a gamble but there is a silver lining. In the off chance that you change plans or don't travel on that flight, keep this pro tip in mind - do not cancel the ticket or just don't show up. Do this because in the rare case of the flight's cancellation or schedule change, you could be entitled to a credit or refund. Had you cancelled the ticket, you wouldn't be entitled to anything.
#9 Carry a handy extension cable, especially if you're staying in hostels
Your electronic devices are your BFFs throughout your travelling journey and they need to be looked after, which means constant recharges. Therefore, the biggest travel hacks of them all is to make sure you have an extension cable or a power strip for the same, especially if you're living in a hostel where everyone fights for plug time. An extension cable will also make you the star of the room, without doubt!
#10 Download Google Maps offline
Using an actual map today is obsolete but many think Google Maps without an internet connection is just as useless. But you must know that no access to WiFi, patchy network or throwing away money on data shouldn't be a reason to lose your way because you can go off grid and still use Google Maps! Just download Google Maps - go on the map to the area you want to save, type 'ok map' into the search option and then press 'download' - you can now use it even when on airplane mode.
#11 Google Translate is god sent in a foreign country. Download it.
A language barrier can put a damper on the best of spirits, so if you know the international country you're traveling to uses a foreign language to communicate, do yourself a favour and download Google Translate. It lets you take photos of text in a different language and translate what it means in real time. Just like Google Maps, Google Translate works in airplane mode too.
#12 WiFi access is a right, not a privilege. Steal away!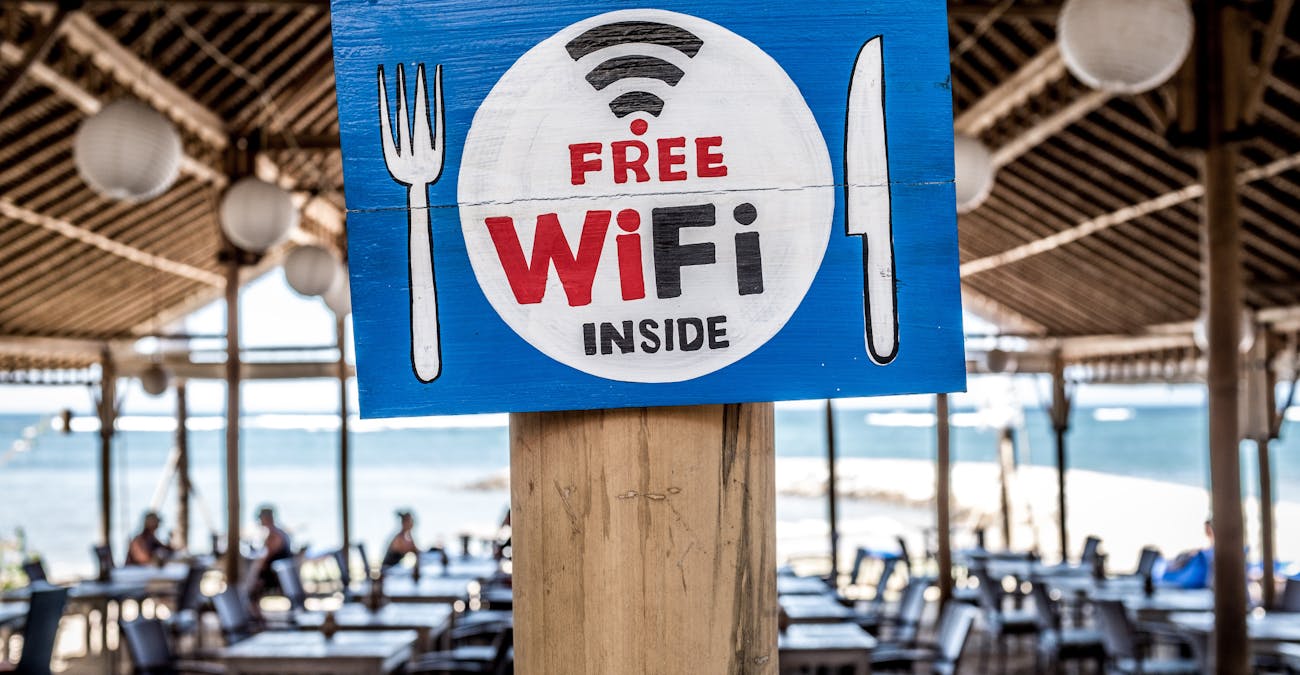 WiFi at this point is everybody's birthright and so you deserve access to it, no matter where you are. Like at the airports, find the first class lounge, sign in to the free WiFi and browse to your heart's content. Similarly, if you're on the streets, backup to a fancy restaurant and log into their WiFi without a thought. Some places may use password protection, in that case, you can find wifi passwords on FourSquare for restaurants, cafes and other places.
#13 Purchase skip-the-line tickets beforehand to avoid spending your holiday in queues
Waiting in long lines is a real bummer and you don't want to be that tourist that spends more time queuing than exploring. This can be totally avoided by pre-purchasing skip-the-line-tickets for tours and other activities. Headout has a great selection of skip-the-line tickets and tours in 50+ cities across the world.
#14 Add-ons are cheaper when purchased while booking the flight
A great way to save more than just a few bucks would be to figure out the add-ons you may require - like extra luggage, priority boarding, airport lounges, seat reservation or travel insurance - and customise your package to suit your needs and comfort while booking your flight tickets and not after. Adding add-ons later only means a higher, easily avoidable cost.
#15 Don't EVER exchange money for local currency at the airport
When ATMs and cash machines exist, you don't have to ever exchange money at the airport or the local currency exchange. Not only do these money converters charge a fee of their own, they also rip-off exchange rates, usually amounts that are highly inflated, worse than your regular bank.
#16 Opt for long layovers to explore a city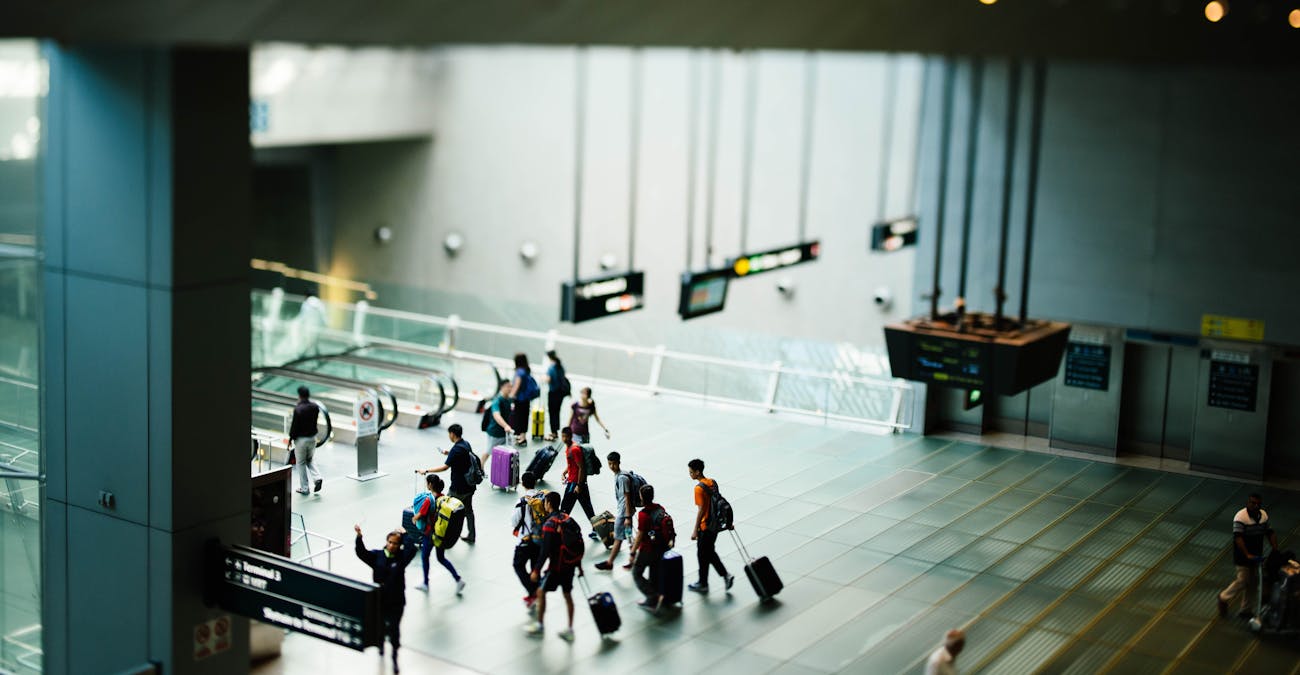 Picking a flight with long layovers simply means buying youry more time to explore another city. Best to take advantage of this, most even choose flights with 12+ hour layovers to enjoy a whole day in a new city.
#17 Invest in a good travel wallet
A good wallet is a lifesaver when travelling. It helps keep you organised - for once you will find all your bills, receipts, boarding passes, passport photocopies and foreign currency in one place. Investing in a good wallet doesn't necessarily mean expensive, there are several budget options of chic travel wallets that come with additional compartments for travel-related items.
#18 Mark your bag fragile (even if nothing's fragile in there)
By doing this you ensure that your belongings are given the VIP treatment and you won't have to wait for long to collect your luggage - anything marked fragile gets to the top of the pile in storage and sent out in the first batch! To process this, just request for a 'fragile' sticker at the counter without paying a penny more.
#19 Shoulder season travel > everything else
Timing is everything when planning a trip and one sure shot way of saving money is to travel during 'shoulder season' aka the period between high and low travel season. The weather is still great but the destination is less crowded this time, plus hotels offer better rates too. In many destinations the shoulder seasons are September-November and March-May. Absolutely avoid picking peak periods like school breaks and holidays.
#20 Make a frequent flyer account on every airline you travel with
This is the wisest thing to do if not you will miss out on valuable miles that could potentially be put toward your next trip, thereby saving you money! Also, always keep your boarding pass until you see that your miles have been posted on your frequent flier account.
#21 Private rooms at hostels are a steal deal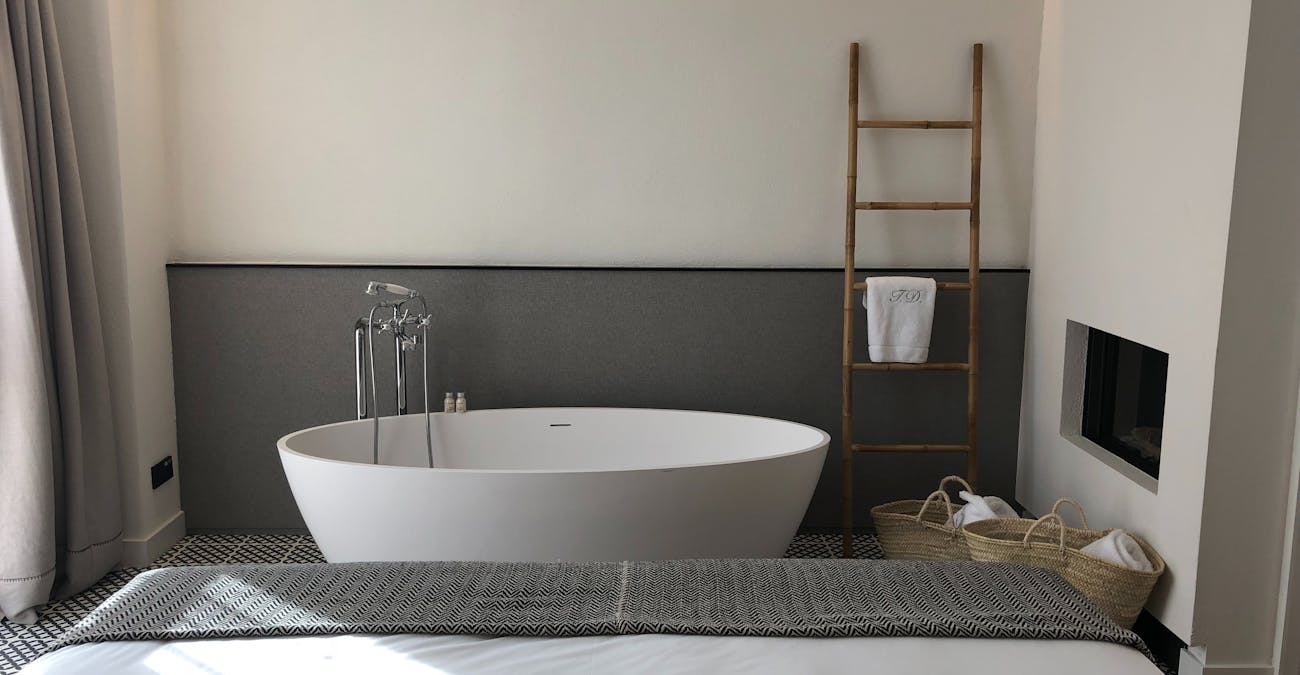 Private rooms at hostels can help save you a lot of money. You get your privacy and at the same time it's a great way to meet new people and make friends on your trips.
#22 Toggle to a different "home" country when searching for flights to get cheaper rates
One of the more smart travel hacks, whenever looking to fly a specific airline, pick a country that offers a good foreign exchange rate as compared to other countries. This way you can view and purchase your tickets in another currency, and save big bucks! This is an extra, potentially time-consuming step but for what it's worth, you must give it a go.
#23 Invest in travel insurance
Most people do not purchase travel insurance because their credit card perks cover most of it, but it's always wiser to have insurance than not. This is even more important if you're travelling with valuables or changing your plans on-the-go most days.
#24 Use a shower cap to protect your toiletries from exploding during flights
Yes, shower caps have more than one use. They will keep the toiletry liquids from exploding and spilling all over your bag on the flight back home. Make sure to wrap the bottles well. In case of no shower cap, you can also use the plastic liner that comes in an ice bucket.
#25 Seek itinerary inspiration through social media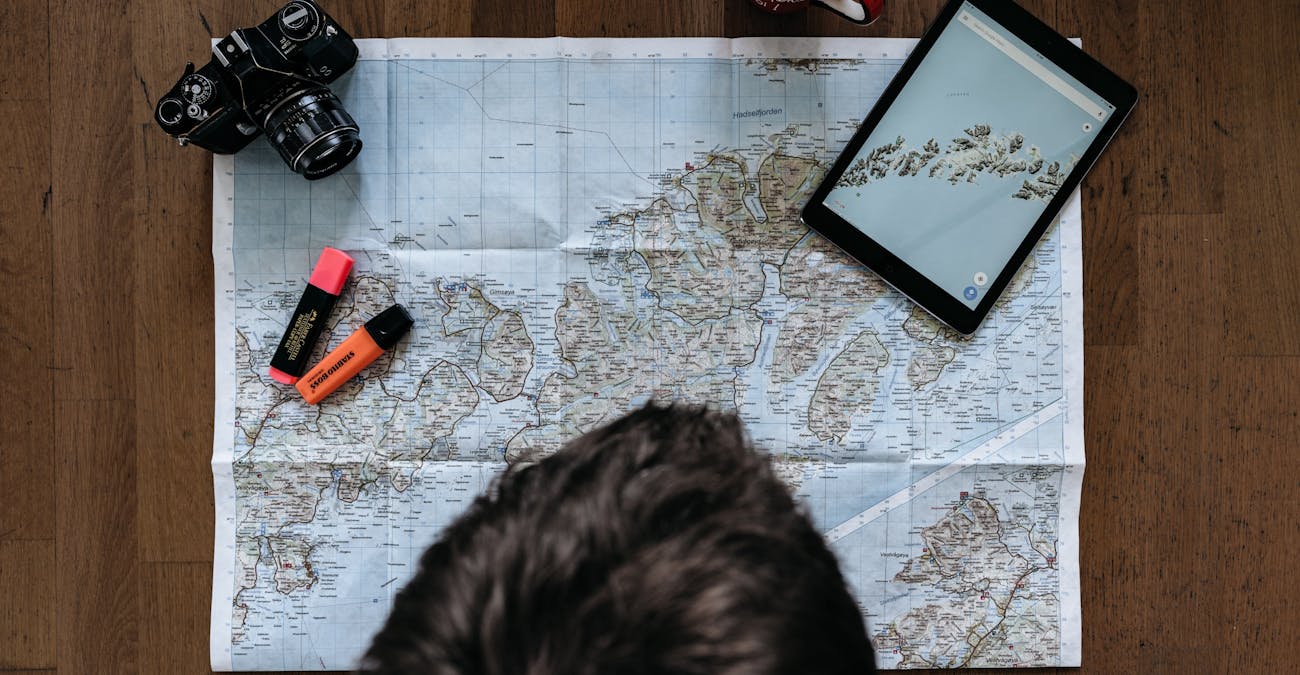 You can build a stunning-looking itinerary all with the help of Instagram. Get to browsing and making note of popular hashtags and geotags to see where people took gorgeous pictures and bookmark those places. You can also Google 'Best Instagram spots in XYZ city' or 'The most Instagrammable places in XYZ' to locate more hidden gems.
#26 Book overnight flights and buses to save on lodging
The best way to kill two birds with one stone - you get to sleep for free and stay on the move to your destination while sleeping! Essentially booking an overnight flight or bus is a night of free lodging. Make sure to make yourself comfortable with a cosy sweatshirt, good earplugs and an eye mask.
#27 Earn money in exchange for trip research/beta tests
Don't expect big money, but you can earn a little bit of pocket money by taking travel surveys online and testing new products and keeping all the freebies (free meals, films, drinks and more). Make sure to find legit websites that will pay. This travel hack of signing up to be a market researcher hardly takes a lot of time and effort, plus it helps you make a few bucks on the go.
#28 Make sure to have a card that gives you airport lounge access
By signing up for at least one travel credit card that includes a 'priority pass' or 'lounge access' you can cut your airport bill in half. The free food and drinks save you so much money and bad food! Additionally, you make your wait more enjoyable and get to relax in an airport lounge.
#29 Tweet your travel troubles. It gets solved quicker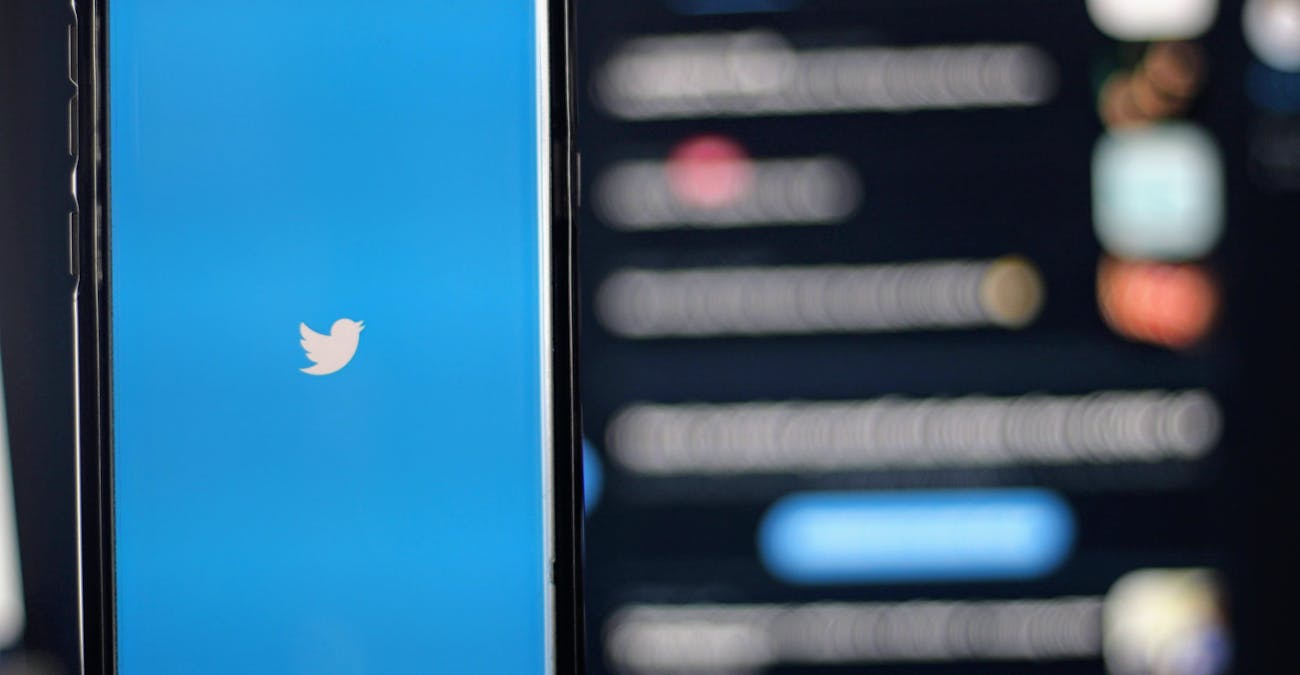 Dialing the airline to report a problem is ironically useless and takes forever to resolve. Twitter is a godsend in these cases! This social networking tool doesn't put you on hold and gets the attention of the airlines like no other. Freely tweet issues like flight delays, missing frequent flyer points, and more. Sometimes, the response is faster than what you'd get at the airport customer service counter.
#30 Visit destinations that don't have a large tourism board. They tend to be cheaper
Locations that do not have a promotional budget or large tourism board tend to be cheaper and as a result less crowded. This means as a traveller you get to explore so much more without going broke. You also get to gloat about going to a lesser known country!
#31 Call the hotel for a better rate and do away with online taxes
Do not waste time browsing a million sites or call multiple reservation numbers. Just call the hotel directly instead, not only will they offer you a better rate devoid of online taxes, they also hold the power to an upgrade! If you're a regular traveller, it's best to keep cordial relationships with the hotel staff and increase your perks.
#32 Pack a universal adapter that works across nations
If you do not want to end up at a spot with plug points that aren't compatible with your electronic devices, invest in a good universal adapter or plug converter with USB ports that works in all countries.
#33 Inform your credit card company before traveling abroad, so they don't lock down your account due to suspicious activity
Together with informing your friends, family and employers about your trip, get on a call with your credit card company too. It is important to notify them about when you are leaving, where you are going, and when you plan on arriving home. This ensures they don't freeze your cards while you are traveling due to suspicious activity.
#34 Avoid the city center for staying. It's always expensive
Travelling is already an expensive affair and where you stay determines where most of your money is spent. Picking prime locations like hotels in the city center is always expensive. It is best to find smaller hotels around or close to the city center, these are comparatively cheaper and not too further away from the hub either. This is also the wise thing to do if you won't be staying in one place for too long.
#35 Opt for hotels with free meals
This travel hack is a no-brainer. It helps save you loads of money. Complimentary breakfast is a common hotel perk, but always call ahead to check so you at least have one meal covered. Some hotels do offer free meals for more than just one meal, so dig deeper!
#36 To keep the money coming while you travel, go on a workation
Workation is the newest way of travelling, especially after spending forever working from home during the pandemic. Portable working or workation allows you to enjoy a whole new destination while you work and make yourself money! This way you get an opportunity to experience travel in a way most others won't and you won't have to worry about spending your savings.
#37 Grab a city travel card for the best bundled deals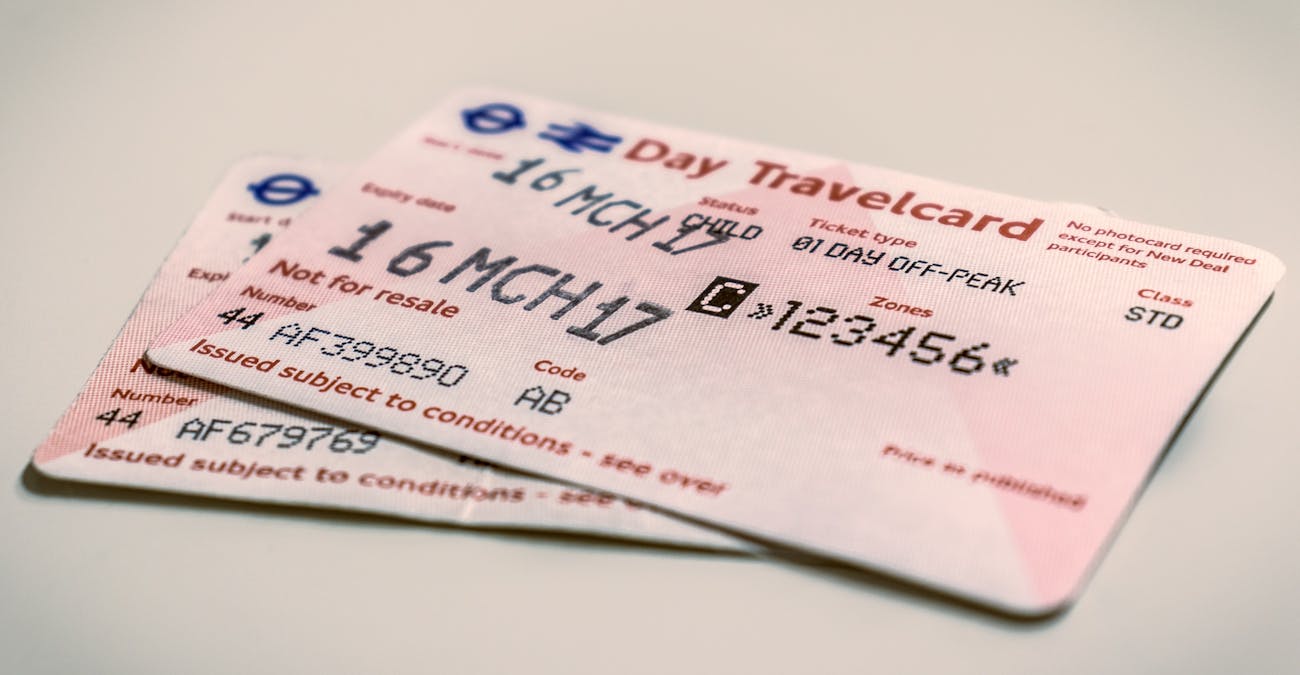 Travel cards are basically gold mines, they give you access to unlimited local transport services and discounts on train tickets to museum fees and more. Some even give you optional add-ons that include sightseeing buses and airport transfer.
#38 Buy a transport pass (tube, train, metro, bus) and use unlimited public transport to get around the city
This travel hack allows you to travel seamlessly across all modes of transport (tube, train, metro, bus) using the same ticket/pass. A travel pass also means you won't have to wait in long lines to buy a ticket. Sightseeing on a local transport has a different charm, especially when it comes cheap!
#39 Read up about the free museum and tourist-attraction days
It's always best to look up if the destination you are visiting has free museums to visit, this will give you something to look forward to without having to spend a time. Also read up on tourist attraction days and best times to visit, this way you can steer clear of crowds and enjoy a peaceful day exploring.
#40 Try getting yourself open jaw flight tickets
One travel hack that nobody wants to let you in on is the open-jaw tickets frenzy. Open-jaw tickets are flexible and in most cases an inexpensive way of flying. They are priced as round-trip fares, and almost always less expensive than purchasing two one-way flights between the destinations visited. Basically, you book with one airline, into a city and out of another. This hack also allows you to travel in between two amazing cities and still get home/to the main destination!
#41 The right credit card makes or breaks your holiday budget. Choose it wisely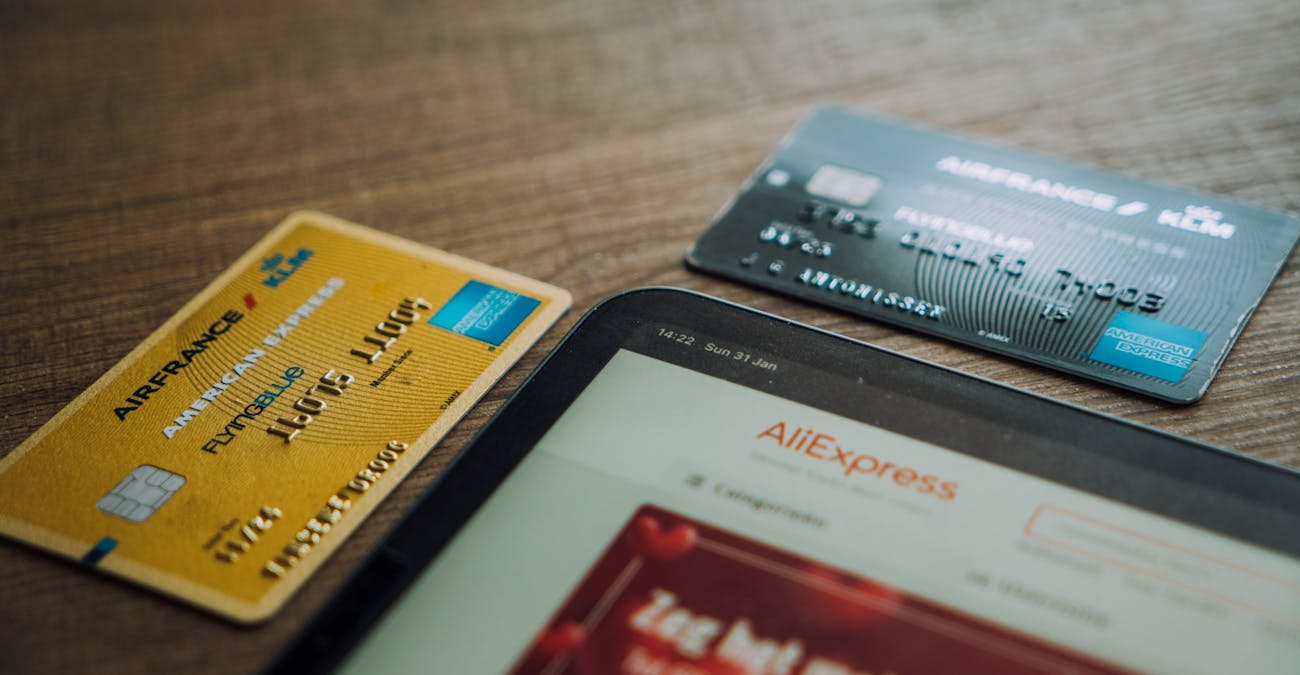 When picking a credit card for travel purposes, pick one that has generous offers. We're talking about a credit card that gives you a sign-up bonus, extra points and miles for free travel, lounge access or docked down ticket prices. The perfect travel-friendly credit card also offers rental car protection and perks that cover travel insurance too! If you're an avid traveller, look for credit cards with no foreign transaction fees, so you won't have to pay an additional fee everytime you make a purchase overseas. Make sure you're smart with finances and responsible before signing up for a credit card though.
#42 Dinner during happy hours = drinks + cheaper food
Dinners on vacation can set you back a few hundreds of dollars. Thank god for happy hours though! You can take advantage of all the specials on the happy hour menus (most at half the price) plus enjoy drinks. Make sure you head to dinner early and land a win-win, all around including a discounted cheque!
#43 Anti-theft purse/backpack is a clever investment
Whoever decided that money belts are the best to carry cash as a tourist was wrong. It makes you stick out like a sore thumb and susceptible to attack and robbery. Your best bet is to use an anti-theft purse or backpack. These look like normal bags and help you blend with the crowd, thereby keeping you safe from pickpockets. These anti-theft purses not only look cute but also has cool features like like waterproof lining and RFID blocking material protects that IDs and credit cards from hacker scanning
#44 Visa-free or visa-on-arrival countries are a good bet for quick getaways
Visa processes (never-ending paperwork and long queues) are time and most importantly, money consuming. This is where countries that offer visa-free or visa-on-arrival travel snoop in as saviours. There are over 50 countries that offer visa-on-arrival and so many that don't even need a travel visa. Now you can always make impromptu plans and quick getaways whenever the travel bug bites.
#45 Sustainable travel is the way to go (if you still want to travel 10 years down the line)
The world is moving towards sustainable practices in all spheres and travel is joining the bandwagon because if not, you may never get to travel a few years down the line. Sustainable travel takes into account current and future environmental, social and economic impact and imbibes practices that help reduce carbon footprint. So things like bike or walking tours, sailing instead of riding an engine boat, carsharing, public transport or indulging in activities that combine the travel experience and environmental benefits like beach clean-ups.
#46 Reserve the aisle and window seats
Nothing eases a flight journey like strategically reserving a seat based on your preference. If you are one to use the restroom a lot, reserve the aisle seats for easy access. Aisle seats also offer extra legroom (exit row seats room) and are the first to exit. Similarly, if a view and a fuselage to sleep against is what makes it for you, reserve the window seats. Be strategic in your seat selection when booking a flight.
#47 Book with websites that offer cashbacks
If, like us all, money-saving on international trips comes first, make sure to book on websites like Headout, Book It or Make My Trip to find all-inclusive bundles to destinations all over the world or to land exclusive cashbacks. There are quite a few websites like this, make sure to check the one best suited to you before booking anything because you never know what deals you'll find!
#48 Sign up for airline mailing lists to learn of flight deals
Even before you plan your next trip or start looking for flights make sure you've signed up for a few newsletters. Airlines mailing lists give you access to the absolute best deals when you need it most. Always keep tabs on your email and check these newsletters right away so you don't miss an opportunity. Additionally, airline mailing lists usually offer frequent flier bonuses. If you're a travel hacker, those points and miles can add up to free flights and awesome upgrades.
#49 Pay the extra amount for refundable bookings
Cancellations can hit at any moment, so to take the pain out of cancelling any ticket, especially a high-priced one, is to pay the extra amount for a refund when first booking. This way all is not lost and you will be able to save your money in case of flight cancellations after 24-hours of booking.
#50 Hide cash in empty lip balm tubes
When travelling, a simple and easy way to hide a stash of emergency cash is in empty lip balm tubes. It's weather-resistant and nondescript, so nobody will know or try to steal it. All you need to do is just roll your cash so that it could fit inside the narrow container.