Planning a holiday is a lot of fun - scouring the internet for cheap flight tickets, choosing a picture-perfect beach to wake up to, listing down all the restaurants and cafes you'd like to visit and what not! Along with this really fun planning, there's a certain aspect we often forget to plan for - the right kind of travel insurance for the trip.
Traveling always comes with a certain degree of uncertainity. Having the right Travel Insurance plan provides a safety net to avoid the losses when things go downhill. Insurances are designed to cover financial risks that your wallet can't bear alone.
Like every other insurance, Travel Insurance also comes with fine print that require careful reading, price comparisons and researching the kind of coverage you'd like for your trip. All of this can be a a tad bit tedious and at times overwhelming.
Since travel insurance is one of the most complex and confusing parts of trip planning, we have simplified it all for you in our guide below. Especially, since we've all understood the importance of a robust travel insurance plan, thanks to the COVID-19 pandemic. In this article, learn all about the best travel insurance companies, how much coverage you actually need, which travel insurance plans cover pandemics like COVID-19 and how you should go about picking the right travel insurance for your trip.
Why You Need Travel Insurance In The Post COVID World?
---
While it may seem like an unnecessary expense, the benefits of having a travel insurance is paramount. Here are a few reasons we could think of:
A Travel Insurance is an all-purpose emergency coverage plan. Be it an illness, injury, lost luggage, cancelled flight, stolen baggage, damaged electronics or any unforseen circumstance - you won't have to bear the complete loss yourself if you have a travel insurance to fall back on.
Health insurance and Credit Cards offer limited protection, especially when you're overseas. Banking on just these may not be sufficient.
Travel Insurance covers all sort of risks involved during travel such as loss of passport and personal belonging cover, loss of checked in baggage etc. Having these risks covered ensures an additional layer of protection against financial loss.
Travel Insurance companies have top notch assistance services which can help you in anything from finding the best hospital in a foreign land to filing your claims in the right fashion. This can come handy when you're stranded.
Insurance companies give you coverage against natural calamities like a typhoon or tsunami, so in case you're stranded or have to cancel your entire trip, you don't face the losses.
Cruises have especially tough cancellation policies. Even if you have a compelling reason, like a death in the family or a sudden illness, getting a refund can be a long and painful process.
Last, but the not the least and most importantly - having travel insurance allows you to travel in peace. Be it a solo adventure or a grand family getaway, Travel insurance can ease your anxiety because you know you have protection in case of common travel mishaps.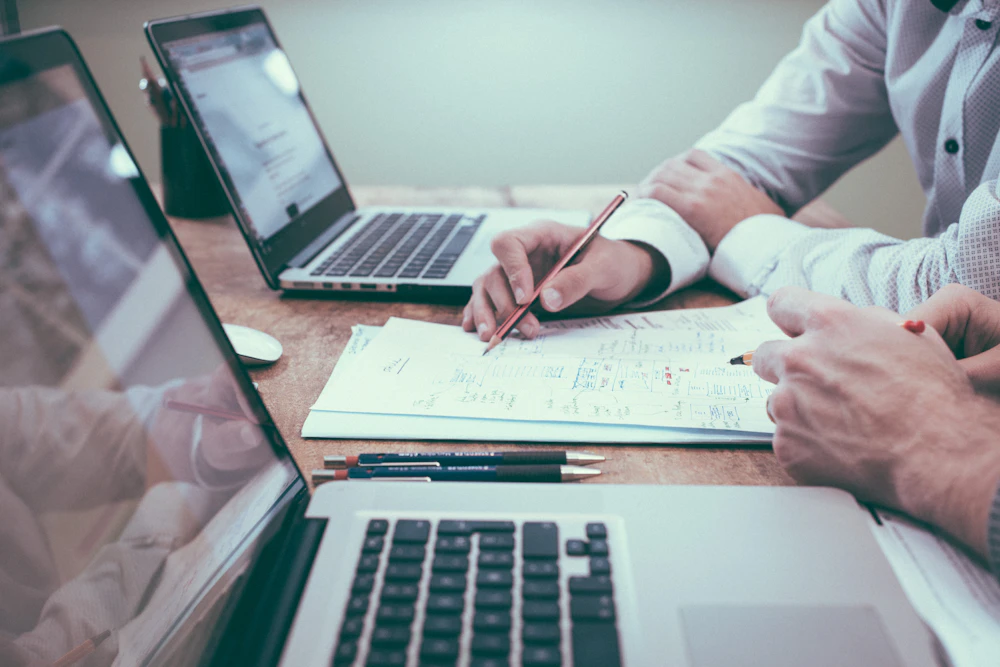 When Do You Actually Need Travel Insurance - Factors To Consider
---
All trips do not require insurance. Here are a few factors that will help you decide whether you need a travel insurance or not
When You're Traveling International
If you're traveling domestic to some place where round-trip flight tickets cost around $129, it does not make sense to have an insurance. However, as a rule of thumb, if you're traveling overseas/internationally, make sure you take a suitable travel insurance plan. Moreover, if you're visiting remote areas, there's a greater chance you'll require expensive emergency medical assistance.
When It's An Extravangant Trip
Typically, a travel insurance plan will cost anywhere from 4%-12% of your total pre-paid, nonrefundable trip cost. For example, if you're trip comes up to a total of $5,000, travel insurance policies available to you will likely range in price from $250-$500, depending on variables. Depending on your budget and appetite for risk, you can pick a plan. It goes without saying that the more costlier your trip, the more insurance will cost, but that is because you have more at stake.
When You Have Existing Medical Condition
The good news is that having a pre-existing condition will not prevent you from buying travel insurance. However, when you're deciding how much travel insurance to buy, you must make sure you choose a plan that covers your existing medical conditions.
Depending On What's In Your Suitcase
If you're a casual traveler who carries just a bunch of tees and shorts, the financial loss is not much even if you lose/misplace your baggage. However, if your suitcase contains the likes of expensive clothing, jewelery, electronics, professional cameras and sports gear, make sure you buy travel insurance with sufficient coverage. Pro Tip: Always take photographs of your suitcase, so you have evidence of what's inside.
Depending On Your Age
Because older travelers are more at risk for health problems, the cost of travel insurance rises with age. The younger you are, it costs slightly lesser. However, the older you get, it is more important to have a travel insurance, especially ones with a robust medical coverage plan.
Pro tip: If you choose a travel insurance plan with a high deductible (the amount you have to pay from your own pocket before the insurance company covers the rest), the plan itself will be less costly, but if you have to make a claim, you'll be losing more money in the end. Steer away from these plans.
6 Basic Types Of Travel Insurance Coverage In The Market
---
In today's world you can get tailored coverages and policies depending on your needs, however these are the typical types of Travel Insurance coverages that exist in the market.
Trip Interruption or Cancellation Coverage
This coverage takes care of the costs when you have to cancel your trip due to some unforseen circumstances or have to cut short a journey due to an emergencey. For trip interruption, you'll be reimbursed only for the portion of the trip you did not complete.
Medical & Evacuation Coverage
Before buying medical coverage, make sure to check with your health insurance company to see the kind of coverage they provide while traveling.edical evacuation coverage is all the more crucial when the injury/illness is so severe that you need evacuation to your home country.
Baggage and Personal Items Loss Coverage
This covers reimbursement for ost, stolen, or damaged baggage and other personal items. If you're carrying items worth $1000 or more, we'd recommend having this coverage included.
Life Insurance
Under Life Insurance, there are 3 types of coverages
Accidental Death
Airline Accident
Common Carrier ( Death on any form of public transport)
Electronics Coverage
Travel electronics coverage is designed to reimburse travelers who travel with high-end electronics, like professional cameras, advanced laptops, jewelery and the likes. This coverage either completely replaces the item or pays the cost of it with no deductible. InsureMyEquipment has some of the best deals under this purview.
Cancel For Any Reason Coverage
"Cancel for any reason" coverage is an add-on to any of the above travel insurance policies that reimburses a portion of your prepaid, forfeited and non-refundable trip payments and deposits. This is for those who want ultimate flexibility in terms of canceling your trip, be it a pandemic or change of mind.
| | |
| --- | --- |
| Insurance coverage when you get sick or injured | Medical and Accident Coverage |
| Emergency medical evacuations and international security evacuations. | Medical evacuation or Medevac |
| Reimbursement if you have to cut short your trip due to sickness | Trip Cancellation AND Trip Interruption Coverage |
| Payment for lost, stolen or damaged luggage | Theft and Lost Luggage Coverage |
| Payment for rental car damage | |
| | |
| Reimbursement if you electronics get stolen | |
| To cancel your trip for any reason | |
| International accident protection and term life benefits for frequent travelers. | |
| If airline informs you that your baggage was delayed at a connecting airport | |
| If you die as a result of an accident that occured during your trip | Accidental death and dismemberment |
| If your airplane has a mechanical defect, causing you to miss connections | Missed Connection Insurance |
Sign up for our monthly newsletter
Your dose of travel fix - from hacks and deals to travel tips and everything in between, delivered monthly to your inbox
Please enter a valid email
Unsubscribe anytime
How Much Does Travel Insurance Typically Cost?
---
The cost of your travel insurance can vary anywhere between 4% to 12% of the overall cost of your trip. The more expensive the trip, the more it will most to insure, simply because if the trip is canceled for some reason, the amount of money that the travel insurance company will have to reimburse is higher. The cost can also vary depending on:
Type Of coverage: If you're looking at a basic health travel coverage, it will cost less than one with trip cancellation, theft of possessions, etc.
Duration of the trip: The longer the trip, the more the coverage costs.
Number of pax under coverage: If it's a single person plan, it will be significantly cheaper than purchasing travel insurance for your entire family. Though, there are some concessions on family travel insurance which can workout cheaper.
Age: Prices of travel insurance plans increase along with the age of the traveler. People over the age of 65 usually pay more for plans because they are more likely to make a claim. Most insurance companies allow you to add kids to the plan free of cost.
Destination: Certain destinations (especially high-risk countries) cost more as the likelihood for claim is higher.
Best Travel Insurance Companies 2022
---
Ask any expert to name the best travel insurance company and chances are you'll get a noncommittal answer like "It depends". Well, it does depend on multiple factors and we've laid them all down for you so that you can pick what's best for you!
Comparison of Top 6 Overall Travel Insurance Companies 2022
Backpackers & Adventure Travelers

Emergency medical and dental coverage
Trip cancelations, delays and interruptions covered
Baggage protection
Emergency evacuation (both medical emergencies and non-medical emergencies like natural disasters)
24/7 customer assistance

Great for travelers visiting more than one country in a single trip
Easy to understand policies
Top notch customer service
Ability to extend your policy online
Make a claim online while on the road

Doesn't cover people over 70
Online system can be a little confusing for first time insurance claimers

Cancel or amend your coverage any time before you depart.

Does not explicitly exclude most adventure sports that are normally excluded by other providers.

Protects travel expenses paid for with Amex Membership Rewards as well as travel expenses paid for with cash, debit or credit



Amex's build-your-own coverage plan is unique in that you can design the coverage as you like it
You don't have to be an American Express cardholder to purchase this insurance
Coverage on long trips doesn't cost more than short trips, hence ideal for extended trips.
East to navigate website and quote received within seconds
Trust worthy brand

No discount given for children or families



Annual Travel Insurance Plan

Insure trips you haven't even booked yet
Annual plans include baggage loss/damage, travel delay, and car rental coverage
Offers affordable travel insurance plans for families




Voted best travel insurance provider by Travel Weekly for 2018
Right mix of price and coverage for avid travelers who travel more than 3 times a year.
Stand-alone rental-car damage coverage available.

High-risk activities are explicitly excluded
Epidemics, natural disasters and war are specifically mentioned in the policy as exclusions
Does not offer free coverage for children in any of its annual plans which is a frequent staple in annual plans

Expats and long-term travelers

The closest option to normal US health insurance
16 different plans to choose from
A unique benefit in IMG travel medical plans is coverage for dental care to restore natural teeth that are lost or damaged in an accident.
Multi-trip annual plans are modestly priced and allow you the option to add adventure sports and additional evacuation coverage.

World leader in medical insurance and offers a large range of international medical plans for individual and group travelers
MyIMGSM, the online support service gives to local providers, explanation of benefits, status of claims, ID cards, certificate documents, and more.
24/7 customer service with multilingual assistance.

Plans focus primarily on travel medical plans.
Many complaints on the internet regarding the company's billing problems.
IMG has some of the longest time requirements before you can claim reimbursement for trip or baggage delays.

Covers children under the age of 18 on the parent's policy at no additional charge
Plenty of upgrade options available, such as cancel-for-any-reason coverage and additional medical coverage

Backed by A++ rated Berkshire Hathaway Specialty Insurance Company and accredited by the Better Business Bureau
Extreme sports are included, too, and up to $50,000 of medical expenses.

Travelex's basic plan did not meet our base requirements for travel insurance providers.
Travel Select plan is quite expensive, but if you look further you'll find other providers that offers more thorough coverage




Pandemics ( COVID-19 Included)

The Armour Road Trip Plan covers for domestic road trip in the United States, Canada, or Mexico
Custom plans crafted explicitly for what you will need
Students allowed lifetime medical maximum benefits up to $5,000,000

High-quality travel insurance coverage since 1993
Unique coverage plan for non-citizens visiting the United States
Liaison Travel Plus, Liaison Student Plus, and Wander Frequent Traveler Plus — now specially designed COVID-19 coverage
Optional hazardous sports rider available for hang gliding, skiing, motorcycle riding, and more

Majority of the reviews cite denial of claims as the reason for the negative review
Some also state that the claims process is long and drawn out
Best Travel Insurance Comparison Sites
---
Now that you know which the best insurance companies in the market are, here are the 4 most popular sites to compare companies and individual policies.
While these sites may not list every insurance company in the market, they can help narrow your choices and get a rough idea of the pricing and coverage included.
What Type Of Travel Insurance Covers Pandemics like COVID-19?
---
After the COVID-19 pandemic and large scale cancellations of flights, cruises, tours, hotels and what not - consumers have now realised that travel insurance is more important than ever. But there's a catch. Most travel insurance policies exclude pandemics or fear of travel, which makes one wonder what the point of a travel insurance coverage is!
Coronavirus and Travel Insurance
One solution is to buy a "cancel for any reason" travel insurance policy which covers you regardless of the reason for your coverage, pandemics included. However, it costs about 10% to 12% of the price of your total trip and only reimburses you 75% the cost of your trip.
Another one would be "Named perils" travel insurance. This is less expensive (7% to 9% of your trip cost), but as the name implies, it only covers the perils named in the policy. And a pandemic is most likely not included.
Both compared, "Cancel for any reason" travel insurance is the breakout star of the coronavirus pandemic, although it's more expensive simply because of its flexible nature.
Loopholes in Travel Insurance You Must Be Wary Of
---
All with all insurance clauses, travel insurance clauses also have certain loopholes that one might tend to overlook. Here are a few of the most common ones that you should be wary of:
Pre-existing medical conditions
This is the most popular loophole found by travel insurance companies to avoid compensation. If they look into your medical history and find any condition that could have triggered your accident/medical intervention, they'll refuse the claim. Important note: Any accident under the influence of alcohol and/or drugs is universally not covered by any travel insurance company
Pregnancy
In case the pregnant women travel against the advice of her doctor, no coverage will be provided. Furthermore, if any complications persist during the pregnancy, no coverage will be provided.
High-risk countries
Countries considered dangerous because of natural disasters, epidemics, or conflict/war zones are not usually covered under travel insurance. If the country you're traveling to is not a part of the coverage, check First Allied, as it is the main provider for high-risk countries.
Medical Tourism
So that one does not use travel insurance to have a surgery or medical attention in another country, posing it as an emergency, such cases are heavily investigated when you're living overseas.
Flight tickets purchased with miles
As these flights are a reward and you don't effectively pay for them, they won't be covered by any travel insurance company.
Dangerous driving
Dangerous driving is a common clause that waives the company's responsibility to your claim.
Adventure sports
Most extreme sports are excluded from coverage, unless explicity mentioned. Some companies also offer it as an add-on. So, unless mentioned, it is not a part of the insurance coverage.
Cruises
Similar to extreme sports, most companies do not cover cruise liner travel, hence make sure it's explicitly mentioned or is awarded as an add-on on the website.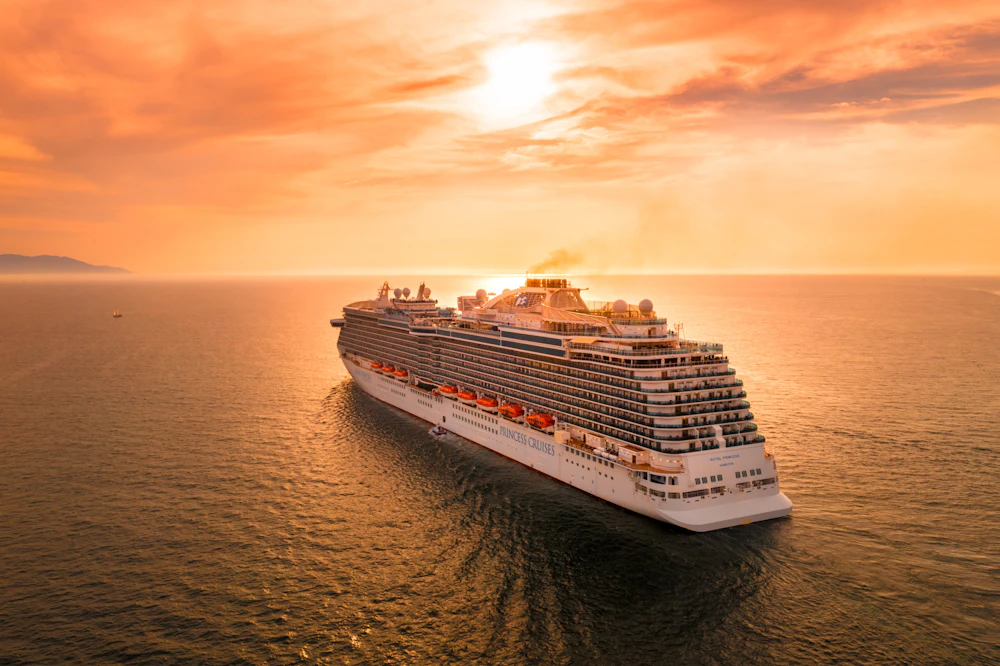 Tips For Buying Travel Insurance in 2022
---
The nature of your trip decides the kind of coverage you need. If you're going on a skiing trip, make sure to take one with an explicit adventure activties coverage. If you're planning to chill by the beach in Bali, you don't necessarily need one with an adventure accident coverage.
Make sure to use one of the insurance comparison websites to compare your options.
ALWAYS scan carefully through the fine print to make sure you've understood every single clause of your insurance. If you have any doubts, have them cleared before you sign the dotted lines.
If you're planning to take three or more holidays in the next year, an annual policy will work out cheaper. However, make sure to check the maximum number of days covered for each trip, as many policies limit the number of days for which you're covered, sometimes as low as 21.
When you're traveling to multiple locations or choosing an annual policy, make sure to look at the countries included under the coverage. You'll find that while the US and Caribbean are frequently not automatically included in worldwide policies and African countries such as Egypt and Morocco are usually included in European policies.
Have hard copies and digital copies of your insurance documents handy during your trip, as well as any emergency contact numbers you may need, so that you can always access the information when you're on the move.
Keep the company's assistance number/app handy in case you need help during the course of your trip.
Before you file your claim, make sure to have all your paperwork in place - medical, proofs, police documents etc, to negate the hassles of claim declines.
While you can buy travel insurance up until the day you leave for a trip, sometimes they take 24-48 hours to activate. Make sure your policy is activated before you depart to be on the safe side. The recommended time to purchase travel insurance is within 15 days from the day you booked your trip.
Buying travel insurance from a flight or tour agency as an "complimentary" add-on often works out to be more expensive and more often than not, a coverage you'll rarely need.
Don't bother with coverage on baggage loss/theft if you're not carrying too many valuable items with you.
Group insurance always works out to be cheaper for a familu vacation than getting it for each member individually
Before buying travel insurance, check the benefits and coverage your credit cards provide to know if it's sufficient.
Many people don't buy travel insurance because, "What can happen to me?". But that's the point of insurance. You're superman, only until you're not! Accidents happen to the best of people, so it's always good to an insurance company that has your back. The pandemic we're living through is a "living" example!