If you're an avid traveler who takes an average of six trips a year, you're probably already travel hacking. If you're not, but you aspire to take six trips (or more) a year and not burn a hole in your pocket, you ought to start travel hacking. Here's everything you need to get started on travel hacking and travel the world for free!
Travel Hacking Deconstructed - All Your Questions Answered
What is Travel Hacking?
Travel hacking is basically working around the existing rules set by airlines, credit cards, and hotels, and using them to your advantage to earn free travel - be it flights, stay or other upgrades. Travel hacking may sound complicated, like an art that needs to be mastered over time, but it's no rocket science and is very easy if done the right way.
Is Travel Hacking Legal?
This question often comes to mind because we associate the word "hacking" with things illegal. However, travel hacking is completely legal. Cashing in on credit card bonuses is absolutely legal. Banks and airlines are well aware of these hacking tactics and often craft promos and offers around these workabouts. Travel Hacking is simply figuring out the rules of the game and capitalizing on them, thereby maximizing your profits.
Do You Need Specific Skills To Become a Travel Hacker?
Absolutely not! You don't need any specific skills - patience and a keen eye is all you need. As hard as it may sound, earning free flights is relatively simple. A good internet connection, patience for thorough research and keeping a keen eye on the constantly changing rules and promotional offers is good enough to get you started on travel hacking.
Does Travel Hacking Consume a Lot of Time?
Again, no. It's a year round process, a sort of lifestyle you need to adapt. Travel Hacking does not involve sitting in front of your laptop for 5 hours a day straight, so it's not time consuming at all. You need to stay organized and on top of your mile and point accrual, but apart from that, it's all about the spending choices you make and how quickly you spot/chance upon a deal and make the most of it.
Do You Need to Spend a Lot of Money to Travel Hack?
Since credit card points are a huge player in travel hacking, it may sound like you'll need to up your spending game just to leverage the miles and points. That's again a myth and absolutely not true. Yes, it is true that credit cards have a limit to meet, but a little financial planning on your part should do the trick. Pick up the group tab at dinner and have everyone pay you back. Fill the fuel with your card. Pay your bills with the card.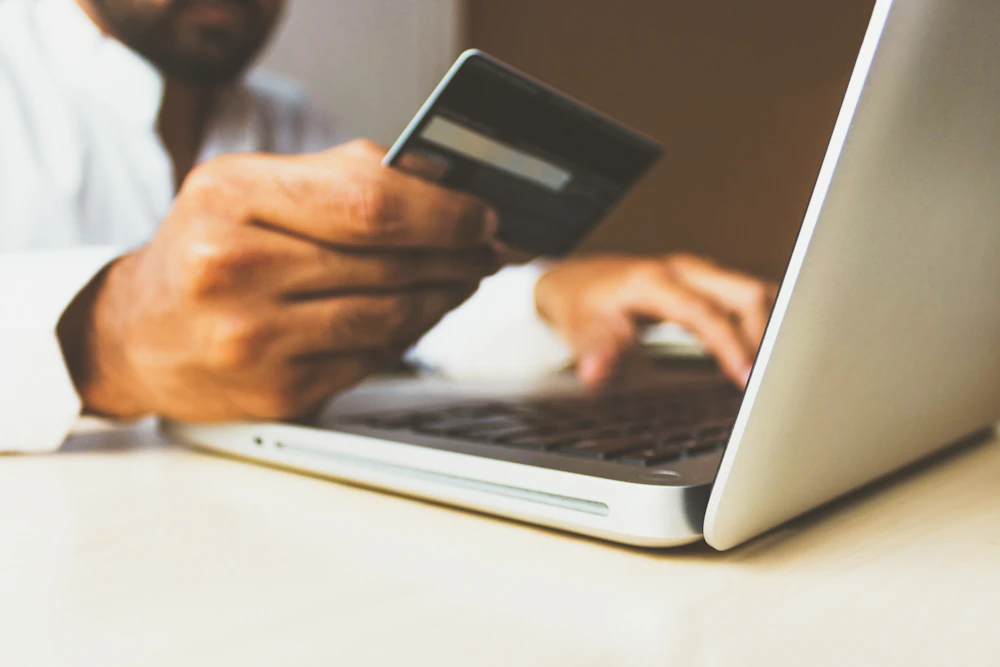 What Are The Best Proven Methods Of Travel Hacking?
Now that you know what travel hacking is, that it's perfectly legal and easy; let's get travel hacking.
#1 Sign up for airlines credit cards and cancel the ones you don't use.
It goes without saying that frequent flying miles is the lifeline of travel hacking. Most major airlines offer a branded credit card and signing up for these cards come with a host of perks. From bonus joining miles, free checked-in luggage, priority boarding etc. these credit cards are a good source for travel hacking. In fact, most airline credit cards offer enough bonus miles for atleast one free flight ticket. Here's a list of the top airline cards you must consider.
While many people are concerned that signing up for new credit cards will hurt your credit score, that's not absolutely true. This can be true if you have pending credit card debt, but if you are relatively debt-free and have good credit, applying for a few new cards won't hurt. However, avoid opening them, grabbing the bonus, and then closing them, a process known as "churning." Also, when you sign up for a travel rewards credit card you must meet their minimum spend requirements in order to earn the points bonus. Read the fine print before signing up.
Airline cards have yearly fee, so if you don't find it beneficial, don't hesitate to cancel them. It doesn't hurt your credit score to cancel a card and is anyday better than paying a yearly sum for something you don't find value in. If you have pending credits, you can always transfer it to other cards with that card company.
#2 Search multiple airfare aggregators
While most of us start with Google Flights and then move onto Skyscanner, Momondo and then stop right there, take some time to go beyond the top engines. Many of these aggregators don't list smaller websites with cheap carriers, the domestic airlines etc. Always make it a point to look for the country's local airline websites before you take the final call. Smaller websites don't list on aggregators because of the high commission charges, so you're losing out on the cheapest fares if you skip these. In fact, there many been many cases where the airline website displays fares cheaper than aggregators. A thorough round of research is paramount to travel hacking.
#3 Sign up for multiple loyalty rewards and frequent flyer programs
Frequent flyer program sign ups are absolutely free and don't cost you a penny. Whenever you stay at a hotel chain or fly an airline, make sure to sign up for their program to earn credits for that journey. Always (we repeat, always), make sure you earn some sort of credits, points or miles for your journey. You can also check the airline/hotel website before booking to see if they're running a promotion or offer for loyalty points and miles.
Another good way to speeden up travel hacking is to stay a loyalist. If you've signed up for 3 hotel loyalty programs and 3 airline miles, be a dedicated repeat customer and use the same chain as much as possible. Find brands you like and are comfortable with and try your level best to stay a loyalist (provided costs and availability adds up).
As and when you start accumulating points, use the Award Wallet to keep a tab on your miles and points. It's also got an interesting feature that alerts you when your points and miles are about to expire.
#4 Love eating out? Exploit Dining Reward Programs
Most airlines have dining rewards programs that you can leverage, especially if you frequently dine out. Sign up with your frequent flier number, register your credit card, and get extra points when you dine at participating restaurants in the airline's network . While you can sign up for every other dining program there is, you cannot register a credit card with more than one. That means that if your Chase Sapphire Preferred card is tied to your American Airlines account, you can't earn miles on your United Airlines account with that same card. But if you plan out different cards for different spends (hotels, shopping, dine-in etc), you won't have this problem. That said, you'll need to maintain the minimum spends for all your cards to make use of the miles and points, so a little financial planning before hand will come handy.
Sign up for our monthly newsletter
Your dose of travel fix - from hacks and deals to travel tips and everything in between, delivered monthly to your inbox
Please enter a valid email
Unsubscribe anytime
#5 Take 5 minutes of your day for an E-Rewards Survey
e-Rewards is an invitation-only rewards community. Share your point of view in online surveys, test upcoming products, participate in real-world missions and you stand a chance to earn e-Rewards currency. This currency can be redeemed in exchange for a wide variety of dining and air miles, to loyalty points and tickets to unmissable events. Since it is a reward only program, you'll need one of the partners to send you an invitation when you stay/dine/fly with them. Once you sign up, you'll get surveys via email and when you complete answering them, your account will be credited with a certain number of e-Rewards currency that you can redeem as points for various partnered expenses. They have a strong and varied clientele - Ethihad, British Airways, Radisson, Accor,Hertz, IHG, Starbucks and a lot more. Check out the complete list here.
#6 Don't hesitate to buy some miles and points (when and if it makes sense)
Financially, buying miles only makes sense if you're looking to travel in first or business class tickets on international airlines. Most airlines charge high prices for miles, and paying cash for a ticket in coach is more cost-effective than buying miles to redeem for economy. However, when there is a promotion that lowers the price of purchased miles, do not let go of the opportunity. There are many websites that send you milege sale mailers, so sign up for a bunch and keep an eye out. If you're planning an international travel in the near future, especially a long-haul flight and you're dreading the thought of crammed leg space in economy, buying miles definitely makes sense. Before going for that latest promotion, you'll want to price out your tickets in both cash and mileage. One Mile at a Time keeps a good eye on mile sales promotions, so sign up to their newsletter to take advantage of these flash sales.
What are the Best Credit Cards for Travel Hacking?
Credit Card companies change their rules yearly, so what's good this year may not be the best as of next year. However, there are a few constants that make it to every travel hackers wallet. The top few are:
Chase Sapphire Preferred
Chase Sapphire Reserve
Capital One® Venture® Rewards Credit Card
Delta SkyMiles® Platinum American Express Card
Platinum Card® from American Express
Discover it® Miles
For a complete list of the year's best travel credit cards, head here.
Like it? Pin it!
---