It's no mystery why flights with layovers are cheaper than direct flights. The inconvenience is why you're paying less - the aimless wander in a foreign airport, endless hours of watching the clock, browsing the bookstore, people crowded onto uncomfortable metal chairs, the prolonged travel time and what not. Despite their reputation as a troublesome evil, layover don't have to be so boring. Layover can actually be really fun, and dare we say, memorable! Here are 12 creative ideas that will help you make the most of your layover.
12 Creative Ways To Make The Most Of Your Airport Layover
#1 Get out and explore the city!
If your layover exceeds 5-6 hours, investigate the possibility of getting out and exploring the city you're in. Do a little research before hand to avoid wasting your precious time in a new city. Plan your mode of commute for the few hours and chart a rough itinerary before you set off. You may want to focus on a single attraction or neighborhood to save travel time and avoid overstuffing your itinerary. Always make sure to factor in custom lines, security screening and transit time before you step out. Also try and find a luggage storage facility to avoid lugging your baggage around.
Before booking your flight tickets, it's also wise to check the facilities available from the airport for this kind of exploration. Some airlines and airports even offer city tours for long layovers - Turkish Airlines has a Touristanbul program for layovers over 6 hours, Qatar Airways has a 3-hour tour Discover Qatar tour, Singapore Changi and Salt Lake City airport offer free city tours from the airport! Many airports around the world offer both free and paid tours , so check if one is available at your connecting airport.
If not a planned tour, in cities like Amsterdam, Sydney, Washington D.C., Chicago and Toronto, transit passengers can easily hop on public transportation from the airport to the city center and spend their time exploring the city.
Lastly, make sure you have your paperwork in order as some countries will require you to have a visa to exit the airport. Double check with the airport authorities on the procedures to be followed to exit and re-enter the airport. We recommend getting back to the airport at least two hours before your next flight.
Recommended Layover City Tours Around the World
#2 Sample some local cuisine
If your layover is not long enough to step out, indulging in a hearty meal is a good enough way to immerse yourself in local culture. Seek out local cuisine in one of the many restaurants in the airport (there's always bound to be a few). From locally inpired classics to fine dine extravaganzas, the right meal is all you need for an immersive experience without having to leave the airport! Don't forget to treat yourself to some fast food meal that is native to the city. They have an essence of their own.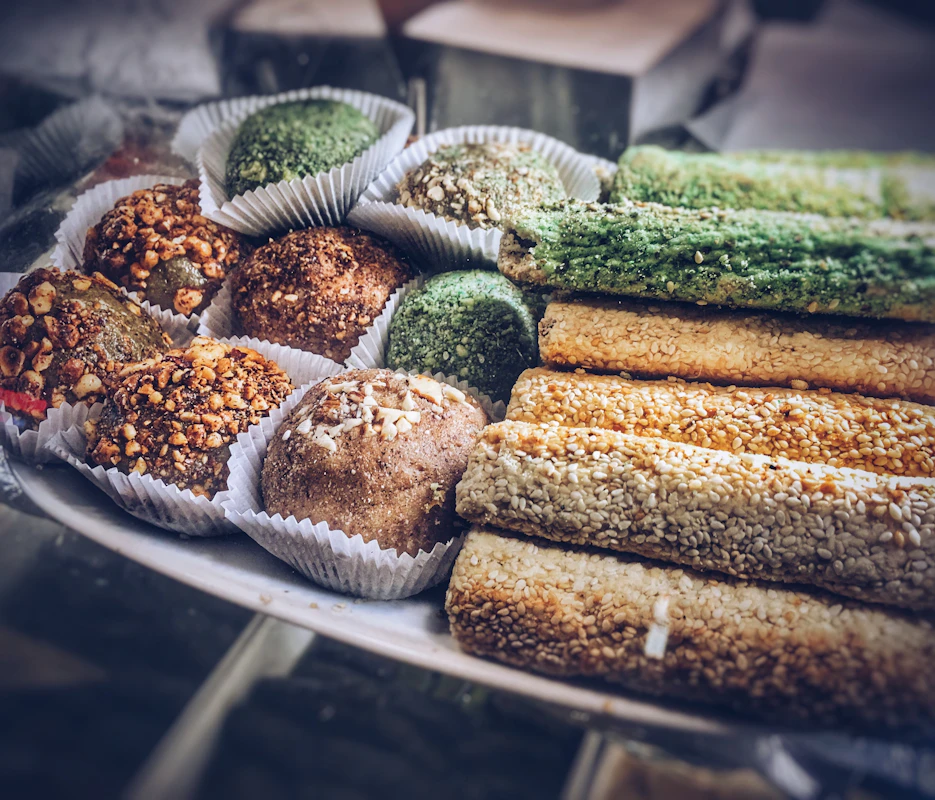 #3 Check yourself into the Airport Lounge
Lounges scream comfort and if you're looking for a laidback layover, a lounge is what you need to find. A lot of credit cards offer free lounge access, but if you don't have one, you can always purchase an airport lounge pass and enjoy free drinks, snacks, WiFi and sometimes even sleeping or showering facilities. It is truly an oasis in the middle of the airport madness. Not to forget, the best part about lounges are their comfortable seating which is anyday better than the mass airport seats. If you have a layover under 4 hours, and don't think it's feasible to leave the airport, the cost of a day pass can be equivalent to an experience outside, sometimes even better. Enjoy the free wine, enjoy a few hours of people watching and revel in the luxury.
#4 Check out the country's Netflix selection
Each country has different Netflix shows, so binge on something you don't get in your country! This one's a great option for those who have a device at their disposal, a comfortable nook in the airport and are not in the mood to step out. You'll get a glimpse of what's popular in the country, exposure to shows you otherwise won't and hours of entertainment. You can even boast to your friends back home about a show they probably won't have access to!
Sign up for our monthly newsletter
Your dose of travel fix - from hacks and deals to travel tips and everything in between, delivered monthly to your inbox
Please enter a valid email
Unsubscribe anytime
#5 Go window shopping at the Duty Free
If you like shopping or just browsing through exorbitantly priced things, there's no better place than the Duty Free. Get yourself samples of fancy lotions, perfumes, chocolates or even buy trinkets to bring home. Prices at duty free shops may be less than what you would pay in your home countries, but in some cases, items could cost more. Some of the best airports for window shopping at the Duty Free are Hong Kong, Dubai, Singapore, London and Paris.
#6 Plan for your next travel!
Why not use your free time to plan your next travel? If you're heading some place, use the time to do your research on all that you can do once you get there. Download the Headout app and browse through its collections and book yourself to a tour you fancy! They say, the anticipation of travel makes you happier than actually traveling. So, enjoy some good ol travel planning and look forward to your trip all the more.
Pinterest is another great tool for travel planning. Create a new destination board and start adding articles to your destination board. Checkout Headout's Pinterest board to kickstart your inspiration!
#7 Yoga, Meditate, Exercise
Stretch your legs and recharge your batteries - what better way to kill time. Most airports have a meditation or prayer room, in case you can't find a secluded spot. If the airport does not have a dedicated room, sit up straight in a chair or crosslegged on the floor (empty gates work well) and close your eyes. Put on some music if you'd like and meditate for a few minutes. This works especially well if you've had a long flight and need a few minutes of quiet downtime.
Some airports also have a gym inside the terminal so get the blood flowing. Even if there isn't a gym, simply walking around the terminal instead of sitting the entire layover will help you pass the time and get some much-needed exercise. AirportGyms.com is a useful website where you can search for fitness centers in or around airports in the U.S. and Canada.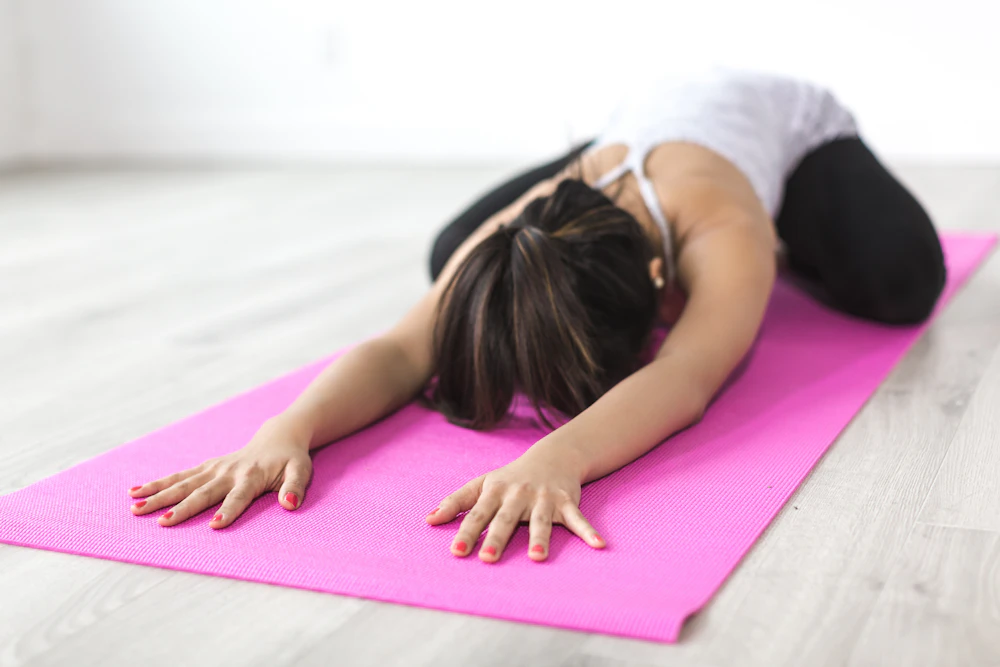 #8 Spa it
Who doesn't love a nice relaxing massage? Treat yourself to a spa or a basic massage during your layover and revel in zen. A few spa chains are quite popular in airports, XpresSpa being the most common one, but you may find other independent spas offering you a sanctuary in-between gates. Be it a 15-minute neck and back massages, a simple nail file or a full-fledged Turkish Spa - the rest of your trip is bound to be serene after a spa session.
#9 Sign up for an organised City Tour
Organized city tours are a great way to get a feel of the city within a short period of time. If your layover exceeds 6-8 hours, signing up for a city tour can be a wise idea. You simply have to hop on a bus and take in the sights from the comfort of your bus. Most of these buses have guides who enrich the experience with tidbits about the city, so you get to learn something new as well! Headout offers a varied set of city tours in 52+ cities around the world. Simply download the app, search for the city you're in and book last-minute tickets to a city tour of your choice - zero hassles and fun unlimited!
The trick to multi-city travel is to make your layover work for you, not against you.
#10 Play a game
In to make friends with fellow travelers? Pack a board game or two and hit up a conversation with a friendly stranger to join in on the fun. The more the merrier! Get away from the screen (though scrabble with the computer is undoubtedly addictive) and engage with an actual human being. You'll make a friend in the process, conversations with flow and time will pass in the blink of an eye. Some easily packable games include Bananagrams, Scrabble Folio Edition and Yahtzee To Go. If you're not interested in a conversation, grab a newspaper and get cracking on the Sudoku and Crossword.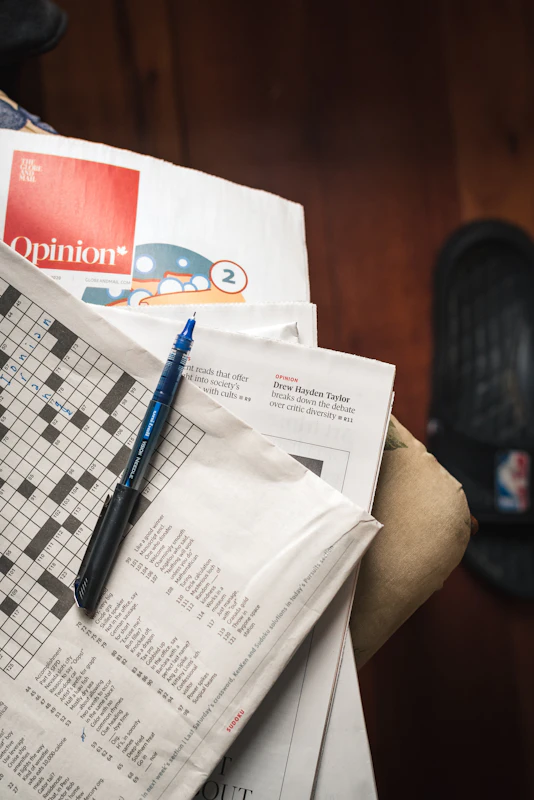 #11 Explore Airport Museums and Art Displays
Many airports have well-curated museums and art galleries that are free to view. Check the airport's website to know if there's anything you can explore during your layover. As such, always go through the airport's website to know the latest updates and other important information about the place you'll be spending a few long hours.
#12 Do that thing you've been putting off forever
Be it organizing your photos, journaling, reading up about a certain something, cleaning up your computer files, watching a documentary - basically whatever you've been putting off for a while. Do it. You have ample time in hand, a conducive environment and nothing else to do! Grab a cuppa, find a comfortable spot and get it done. When you jump back on the flight you'll feel a sense of accomplishment that's a reward in itself.
Like it? Pin it!
---