The 'City of Lights' Paris attracts travelers like a moth to a flame. Backpackers, family tourists, solo travelers, or luxury travelers, Paris is alluring to everyone. While Paris is as touristy as it gets, it is also home to more than 2 million Parisians across all economic strata, which means there is always a way to explore Paris that suits your style and budget. This guide will help you with travel tips that the locals swear by! From how to navigate tourist traps in Paris to how to save money on transport, food, and accommodation, these Paris travel tips will help you explore Paris like a local. Start making notes and use these tips before your trip to Paris.
Paris Essentials
---
Starting with the essentials, here's what you must know before getting to Paris. Make sure you pack the right travel adapters. Also, brush your French a bit.
Best Time To Visit Paris
---
April to June, October to early November
The best time to visit Paris is during the months from April to June, and from October to early November. This period encapsulates the best of Paris, and the weather is pleasant where a coat and scarf are enough to keep you comfortable, and there are enough events to keep you occupied, while the crowds are thin enough to enjoy it all! However, Paris is an all-year-round destination, and summer from June to September is a great time to be outdoors and enjoy summer festivities. Winters in Paris are tough, but the magic of Christmas and cheap rates on everything from flights to hotels will entice you to visit Paris. Here is a complete guide on the best time to visit Paris.
Paris Travel Tips 101 - A First Timer's Holy Grail
---
Below are the tips and hacks you're here for. Read on and thank me later!
#1 ATMS > Currency Exchange
ATMs are the safest and cheapest way to withdraw money in Paris. The best place to withdraw money is at the airport and there are 25 ATMs or 'distributeurs' across all the terminals. Check the ATM withdrawal rates with your bank; they are often cheaper than the commission charged by the currency exchange counters.
#2 Credit Cards need a chip and a pin
Paris establishments require you to use credit cards or debit cards with a chip and pin, the magnetic strip cards will not work. Also, Visa is preferred and easily accepted over MasterCard, so carry one of each if you can. Get a toll-free number of your credit card customer care and ensure that you have activated your international usage prior to your trip.
#3 Be cash-ready but not a hoarder
Most Parisian establishment accept cards for transactions for over €10, however you will need cash for smaller transactions and for other things like tipping and street shopping. Avoid carrying too much cash on you as it's not safe, especially around tourist attractions like Eiffel Tower which is rife with pickpockets. Carry the cash in a money belt and only carry enough for the day, keep the rest at the hotel.
#4 Get travel insurance to stay worry-free
Medical emergencies can be expensive in Europe and travel insurance is the best way to cover for any emergencies. If you are in any emergency you can call 112 or 15 if it's a medical emergency. Paris also has a great on-call doctor system called SOS Medecins, where you can call 01 47 07 77 77 for a consultation within an hour.
#5 A meal at the Eiffel Tower is true to its hype
The Eiffel Tower is a must visit tourist attraction on every traveler's bucket list. Go beyond just visiting the top of the tower; instead have a lunch or dinner at one of the restaurants in the Eiffel Tower – Le 58 Tour Eiffel and Le Jules Verne. You not only get access to the top of the tower but skip the line and enjoy exclusive elevator to the restaurants.
Read more about dining at the Eiffel Tower here.
#6 Best views of Paris are not from the Eiffel Tower!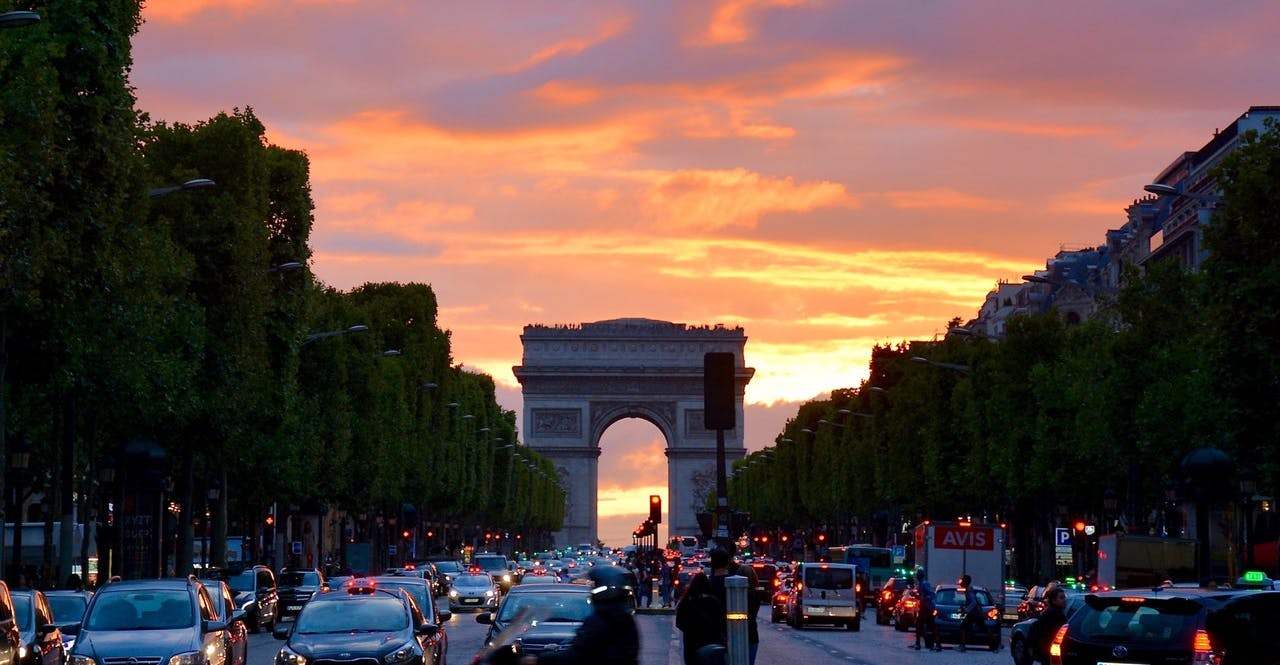 The views from the Eiffel Tower are breathtaking no doubt, but what is a skyline without its best landmark in the view? One of the best places to view Paris with the Eiffel Tower is from the Arc De Triomphe. Catch the sight of the city roads radiating from the monument and the Eiffel standing proud in the distance from the rooftop of the Arc de Triomphe!
Read more about visiting Arc De Triomphe and the best time to visit the historical monument.

Instagrammable Places in Paris
Top 20 Instagrammable Places in Paris
If travelling for the gram is your jam - nope, we're not judging - this is JUST the blog for you! From vintage backdrops to the all-famous structures of the world, Paris is definitely one of the most 'instagrammable' cities in the world.
#7 The Catacombs are certainly not on the off-beat path
The dark, skeleton-filled catacombs under the city of Paris attract tourists from all over the world. The catacombs are often advertised as an offbeat tourist attraction but one look at the winding lines outside you will realize it's not so! The only way to visit them is book skip-the-line tickets in advance.
Here are a few tips to skip the lines at Paris Catacombs.
#9 Don't let the Louvre overwhelm you with its size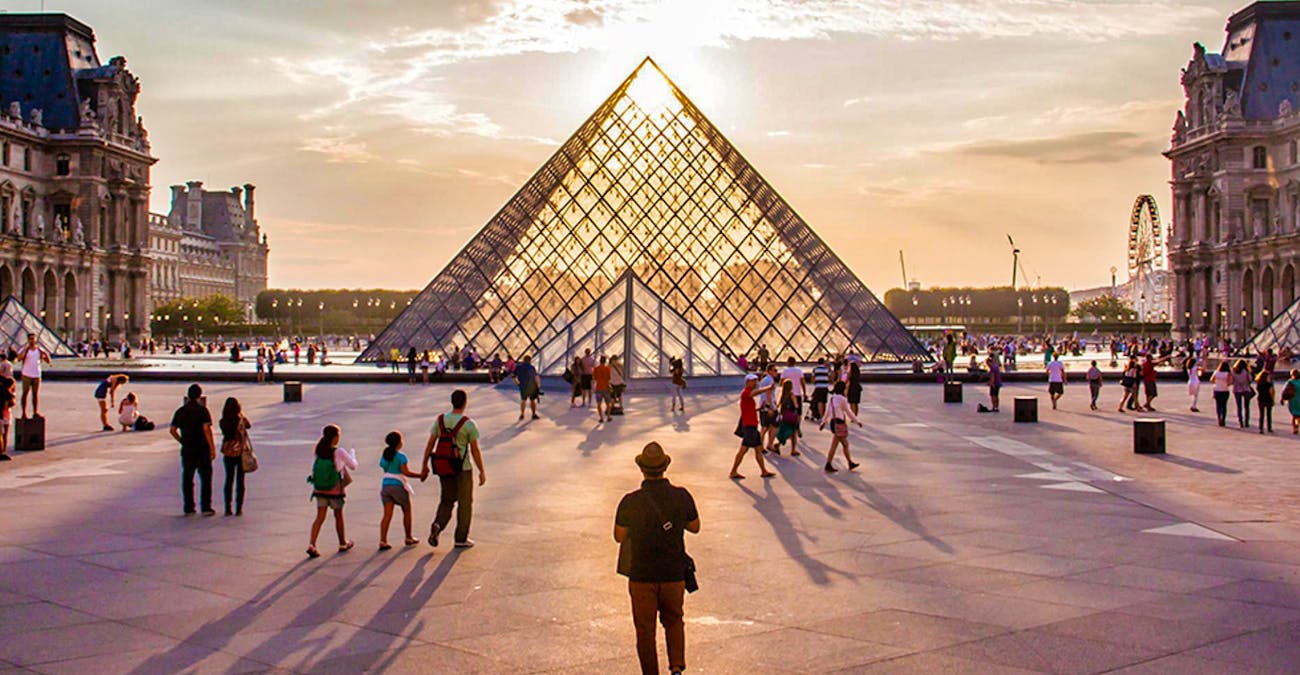 The Louvre in Paris is the largest art museum in the world and holds more than 35,000 works of art including the famed Mona Lisa. It would take you weeks to even whiz past all the artworks and more than an hour just to take a peek at the Mona Lisa! Don't get over-ambitious and plan well to view all the must-see artworks at the Louvre.
#10 The Paris Pass gives you free transport
The Paris metro is one of the best transportation systems in the world. The average distance between any two metro stations is about 560m which means you are never far away from one! The best way to use the metro is buy a 10-pack ticket or use the Paris Pass for free transport. If you are using a physical ticket make sure to keep it on you till you exit the station.
#11 Don't be early for dinner!
The dinner service at Parisian restaurants starts late, only around 7:30 PM. Also, most restaurants close between the lunch and dinner service, which means if you solely depend on restaurants you will need to plan your meals well. Don't forget to reserve tables at high-end restaurants, in summer many famous restaurants are booked weeks in advance!
#12 Tipping is not compulsory but desirable
Restaurants add a service charge to your bill but that does not go to the servers, so in case you are happy with your bill you can tip 10% of your bill to the server. At cafes and bars, you can leave the change or €1- €2 for the service. But just know that fast service does not constitute good service, the French love to have leisurely meals.
#13 Be nice to people and say Bonjour!
Good manners are indispensable anywhere but the French do like niceties, especially in French. It is ideal to wish shopkeepers, restaurateurs and any service folks with a Bonjour (Hello). Some of the other phrases you can use are Merci (Thank You), S'il vous plait (Please), and Excusez-Moi (works for Excuse Me and Sorry).
#14 Steer clear of friendship bracelets and other tourist scams
Yes, the French are nice but Paris is not completely bereft of the occasional scamsters! Despite being well-known online the Sacre Coeur bracelet scam continues. You might come across people who will tie a bracelet and ask for money, just don't interact with them. Other things to look out for are the petitioners in the Tuileries Garden, cup and ball games at Champs-de-Mars and Gold Ring search at the River Seine.
#15 Save, not splurge on designer wear
Paris is the fashion capital of the world and you might want to catch up on the latest fashion styles. Unless you have a bottomless credit card, you might want to consider shopping smartly. Choose to shop at consignment stores or discount stores in Paris, some of them are – Reciproque, Arlettie, Misentroc, Alternatives, Rue Alesia, Saint Pierre Fabric Market, and Rue de Paradis.
#16 The arrondissement of your fancy makes a difference
Paris is divided into 20 arrondissements or neighbourhoods and all of them have their unique atmosphere. While many tourists prefer living close to tourist attractions to avoid long travel, thanks to the public transport system in Paris you don't have to worry about it. You can save money by staying in Airbnb or hotels outside upscale areas, and still commute within 30 minutes from anywhere in Paris!
#17 Save money and time with a tourist pass
If you are in Paris for more than a day then a pass is the best way to save 30%-50% on the cost of sightseeing. The city has three passes – Paris Pass, Paris Museum Pass and Paris Fast Pass – that offers a combination of skip the line access to attractions, museums and free transport. Here is a comparison of all the passes to help you decide which one to choose.
#18 Walk the cobbled streets of Paris
Paris is a beautiful city to walk, especially in the spring and summer. Whether it is a walk along the Seine, or the Champs-Elysees, you will enjoy soaking in the views. A walking tour is the best way to explore the city as it offers an interesting narration of the sights plus a unique perspective. If you are on a tight budget, you can opt for free walking tours that several hostels in the city offer.
#19 Contrary to popular notion, kids love Paris
Paris is touted as a romantic city but it is also a favorite family destination and there is a lot you can do with kids. Here are just some of your choices to keep the kids happy – Disneyland Paris, Jardin d'Acclimation, Paris Wax Museum, Science and Industry Museum, Jardin Des Plantes Menagerie, beaches of Paris Plages, Balloon de Paris, L'Aquarium de Paris, and the Paris Police Museum.
#20 Leave some breathing space in your itinerary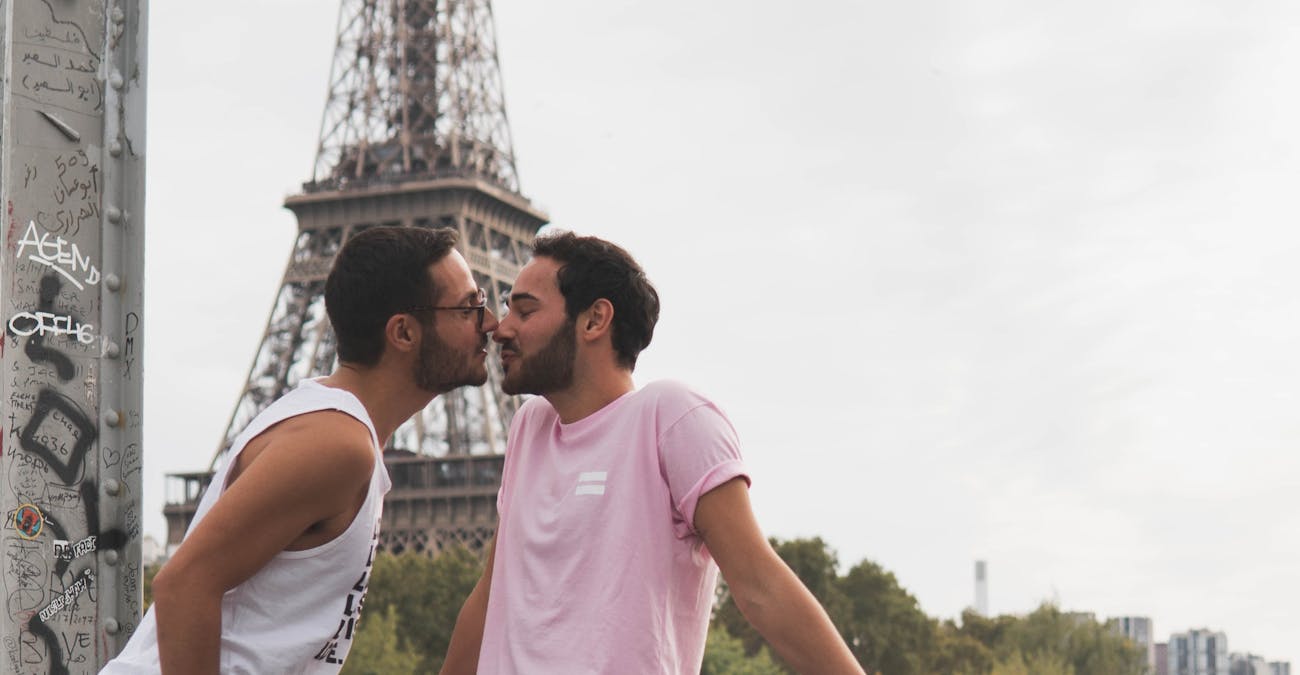 There is so much to do in Paris that you will need months to fully view, experience and do everything in the city! Which is why no matter how much time you have, set aside time in the city to just sit at a cafe, drink a leisurely coffee and watch the world go past by. Take a walk along the Seine or sit on the lawns of the many Jardins in the city and soak in the beauty that is Paris.
Tips for Saving Money on Transportation in Paris
---
Paris has one of the best public transportation systems amongst European cities. All of its 20 arrondissements can be accessed by an elaborate network of Metro, RER, Tram, Bus, Night Bus and Taxis. You can read more about the Paris public transportation.
Uber is cheaper than hailing private taxis off the street in Paris. There are also other apps competing with Uber like Taxi G7 and Kapten that you can use. However, avoid taking a taxi to the airport as it's costly and chances of getting stuck in traffic are high.
Bus or the RER is the cheapest way to get to and fro from the Charles De Gaulle Airport. The Airport has two train stations on the B3 line of the RER, and for less than €12 you can reach the airport.
Self-driving or renting a car is an exciting way to explore Europe. It is ideal if you wish to take day-trips from Paris, but if all you want to do is explore the metropolitan area of Paris then avoid renting a car. Parking fees are high and many monuments do not have exclusive parking spaces and you will have to park elsewhere and walk a lot.
Vélib' is the bike-sharing system in Paris that is ideal to commute for short distances. There are more than 1,000 docking stations and over 20,000 bikes in circulation. You have the choice of choosing between mechanical and electric bikes, and can purchase a 1 day or 7 day pass with rides that start from €5.
No trip to Paris is complete with a cruise on the River Seine. The best way to save money on the cruise is by using a combo pass that offers the river cruise on a discount or to buy a Paris Hop On Hop Off pass that offers a free river cruise.
Tips for Saving Money on Food in Paris
---
'Prix fixe' or set menus are a great way to save on money while eating out in Paris. Most restaurants, even Michelin-star restaurants offer set lunch menus during the weekdays (Mondays – Fridays).
Whether your goal is to travel sustainably or save money, you can avoid buying bottled water while in Paris. You can ask for a 'carafe' of tap water for the table, it is safe to drink and free!
Street food is the savior of backpackers worldwide and Paris is no different. From falafels to sandwiches you will find everything on the streets of Paris, and you can find them here - Rue des Rosiers in Jewish Quarter, Marché Saint-Honoré, Rue du Faubourg, in Saint Denis, Marché couvert Saint-Quentin and Avenue de France.
The best thing about Paris is its bakeries or boulangeries, which serve fresh and delicious breads, cheeses and deli items. You can get a quick and filling meal for less than €5 and even eat it on the go.
Don't spend a lot of money on booking the breakfast supplement at your hotel or hostel. Instead, save money by heading to the corner store and getting a fresh croissant and coffee for breakfast.
Paris is full of tourist traps and none are more apparent than in the restaurant business. You will find lots of restaurants around tourist attractions with menus displayed outside in multiple languages, and servers inviting you in for a meal. Avoid these places as they are expensive and rarely offer good food.
Dinner rates at restaurants are usually higher than lunch rates in Paris. If you wish to splurge then lunch is when you do it. Also, it might be tempting to order a bottle of wine while at a restaurant but it's cheaper to just order a pitcher/carafe of the house wine. Desserts and wines in Paris are best left to be experienced at specialty stores.
More Tips To Save Money In Paris
---
Airbnbs should be your first choice – Tourist accommodation has become a lucrative business and large organizations have started taking over Airbnbs in Paris. If you are looking for cheap and authentic stays, then opt to stay in an apartment with the locals, where you can be assured of a Parisian experience.
Visit museums for free – All the museums in Paris offer free entry on the first Sunday of each month. The downside is that it attracts a lot of crowd and you will end up wasting more time in queues.
Save money with online booking – Online booking of tourist attractions saves money in the forms of discounts, cashbacks and coupons, plus includes perks like skip the line access and reservation of entry slots. You can also avoid paying full amount at the ticket counters and save spending in cash or risk using credit cards.
Attend free concerts and festivals – Summer is the most expensive time of the year in Paris, but you can save money on entertainment by attending the free summer concerts, events and festivals. Some of them are – Fete de la Musique, Futur en Seine, Rendez-vous aux jardins, Cinéma en plein air festival, Paris Plages, and Les Pestacles.
Buy local SIM instead of international roaming – International roaming on many networks can cost a bomb and cause a dent in your budget. Instead, you can purchase a local SIM card in Paris and save money on data and phone calls. Some of the local phone networks that offer good services are Bouygues Telecom, Orange, SFR, LeFrenchMobile, and Free Mobile.
Top 10 Things To Do in Paris
---
I'm sure you have your itinerary all sorted, but here are my top 10 favourites in Paris. If any of these are missing from your itinerary, make sure you squeeze them in! There are a few recommended tours for each attraction, so if you haven't grabbed tickets as yet, now would be a great time.