As the third-most visited city in the world seeing up to 15 million tourists every year, the romantic and adventurous nature of the city of Paris is clearly attractive to many. From the Eiffel Tower to the Louvre Museum, the Musee d'Orsay to the Versailles Palace, Paris is a complete tourist destination for those looking for excitement with a touch of history, a dollop of culture and a whole lot of sophistication. Whether you feel like taking a walk along the Seine, or exploring one of Paris's many museums, there's plenty to do in the city of lights and love!
Quick Jumplinks to Navigate the Paris in August Guide
What makes Paris in August a must-visit?
---
Paris in August is a strange time - quiter than usual, but only on the surface. Workers in Paris get five paid weeks of vacation every year, which generally fall in the month of August. While the locals use their time off to escape to the hills or the beaches, it offers a great time for tourists to take over the city! Enjoy the host of open-air events Paris has to offer to celebrate its weather, like the Paris Plages, the Gay Games, Open Air Cinema Festival, and the Rock en Seine Festival featuring Macklemore and Thirty Seconds to Mars amongst other popular artists. If you're up for a leisurely tour of the city with minimal crowds, shorter lines and warm, sunny weather, book your tickets to Paris in August!
Paris in August: Weather
---
August is generally muggy and warm with temperatures ranging in their mid 70s to 80s (21º to 28º C). Showers are quite common. Be sure to carry plenty of sun protection and water for those hot sunny days. Do keep in mind that you may have to adjust plans should the rain gods change their mind. It is always helpful to keep an eye on the weather update to make sure your plans don't go awry. All in all, the weather in Paris in August is pleasant, not extremely hot given how north Paris is, and blessed with showers sprinkled throughout the month.
Paris in August : Things to do
---
The Eiffel Tower, with its intricate lattice design and rich cultural heritage, is the face of Paris. This 324-metres-tall structure provides unparalleled views of Paris and is a must-visit for all tourists. Skip the lines by opting for one of the many tours and packages available, and maybe even have a romantic dinner amidst the lights of Paris!
Palace of Versailles – Versailles Night Fountain Show
As if the beauty of the Palace of Versailles weren't enough, the whimsical Musical Fountains Show amidst the backdrop of the lush gardens should be enough to make your jaw drop. Held every Saturday night from March 27th to October 30th, explore the Gardens of Versailles as the fountains dance to the rhythm of the music!
Created elegantly in European pastels that are so fragile, that they have been compared to a butterfly's wings, explore the masterpieces of Rosalba Carriera, Maurice Quentin de La Tour, Jean-Baptiste Siméon Chardin, Jean-Baptiste Perronneau and others, artists of the Enlightenment Society and geniuses of the 17th and 18th century. These works date back from the times of Louis XV and Louis XVI. Held from June 18th to September 10th, these paintings provide a whole new perspective on the golden age of pastel.
Orsay & Musée de L'Orangerie - The American Abstract Art and the Last Monet
Experience the rediscovery of the great paintings and art at Giverny, and the emergence of 'Abstract Impressionism', through an exhibition of some of Monet's later works and around twenty major paintings by American artists such as Rothko, Clyfford Still, Barnett Newmann and many others. Held from 13th April to 20th August at the Musée de L'Orangerie, this is a must-visit for art enthusiasts!
Float gently along the Seine in a glass canopy boat while you indulge in a scrumptious three-course French meal, including classics like velouté of butternut squash, poultry pâté with foie gras, braised beef steak and Cheese Ossau Iraty! This one hour fifteen minutes cruise is specially designed to round off a spectacular day in the city of lights and August is definitely the best time of the year to go for one.
Take this guided tour to truly understand the sacrifices made by the Allied soldiers during the Second World War, through the museum at Utah Beach and the American Cemetery. You will also get to experience the culture and history of Normandy by visiting a 17th century barn. Don't forget to take pictures of the incredible view of the English Channel at the cliffs at ponte-du-hoc!
Paris in August : Events to look out for
---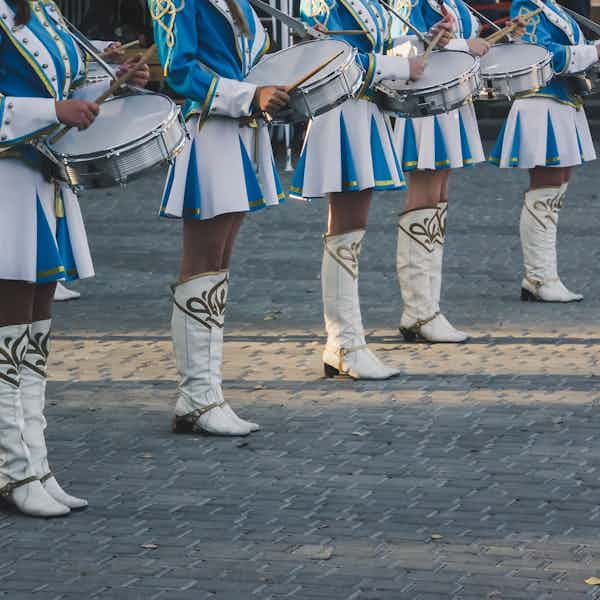 Liberation of Paris Festivities
Date: August 25, 2019
The liberation of Paris celebrates the deliverance of Paris from Nazi forces in 1944. Join the festivities at the Place de l'Hôtel de Ville(which used to hold public executions!), where Charles de Gaulle addressed Parisians after the war. Complete with an artificial beach, this venue hosts a public dance all night long and is the best way to round off a fun trip to Paris!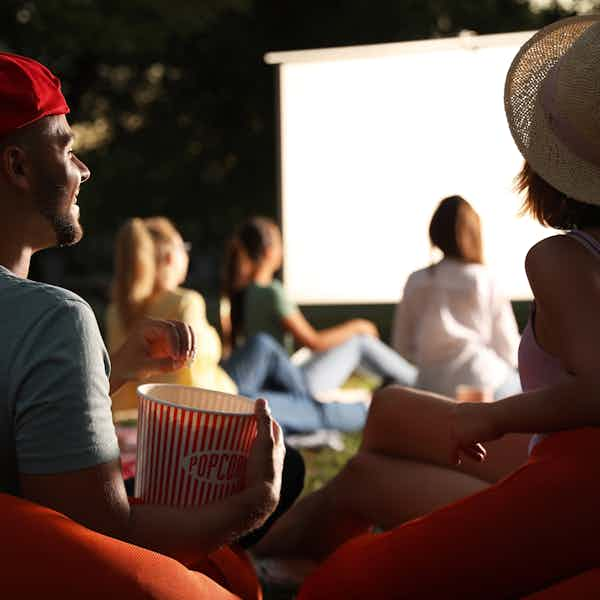 Cinema outdoors at Parc de la Villette
July 20 - August 21
This special outdoor cinema festival screens several famous and excellent films every year, along with some lesser known, artsy independent films that you may enjoy if you're a film aficionado. Best of all, entry is free of charge! Spread out a picnic blanket, grab some comfortable deck chairs and watch your favorite movie in the warm summer air!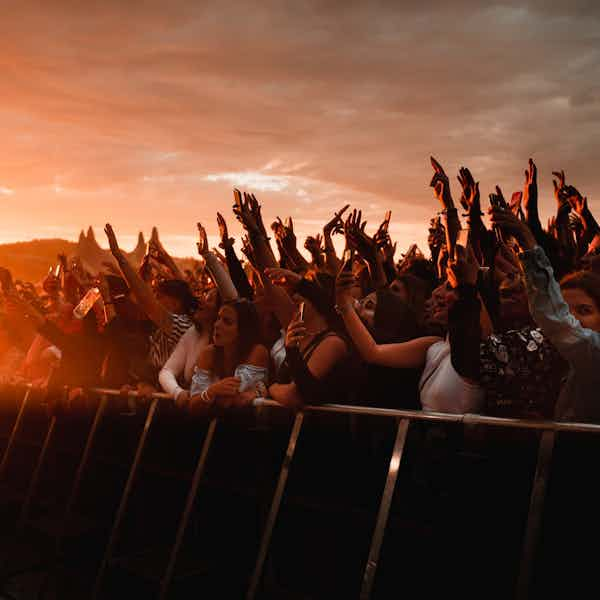 Rock en Seine 2022
August 25 - August 28
This hugely popular music festival happens every year and is one of the most important music events in Europe. Having seen Radiohead, The Arctic Monkeys, The Black Keys, and many others, this year, Rock en Seine features Rage Against The Machines, Arctic Monkeys, Tame Impala and many more at the Parc de Saint-Cloud. Be sure to book your tickets online fast, before they run out!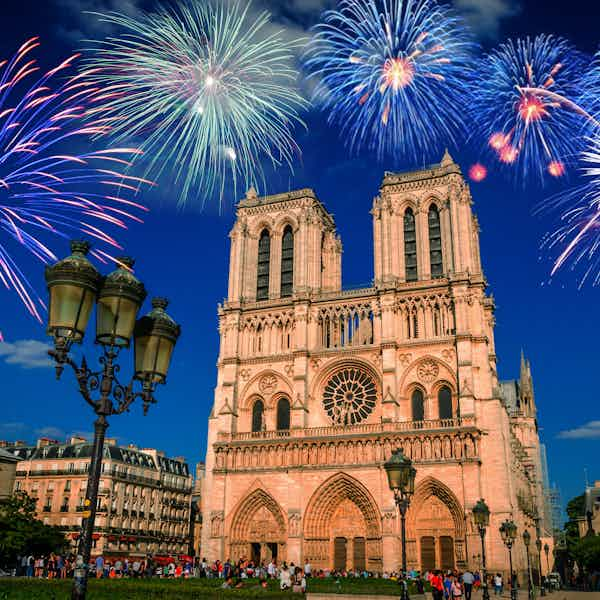 Assumption Day - French National Holiday
August 15
The 15th of August every year is a day of holy importance for Catholics all over the world, in honor of a vision of Mary that was seen in a cave by a little girl in Lourdes, in 1858. Enjoy religious festivities, church celebrations and the communal meals around the city, which include delicacies like salads, poultry, cheeses, fresh fruit and cream!
Paris in August - 5 Day Itinerary
---
Check out our carefully curated itineraries and plan your visit to Paris better. Whether you're visiting Paris for 1 day, 3 days or 5 days; our itineraries packed with top experiences and traveler tips are bound to come handy.
5 Days in Paris Itinerary
Paris Essentials
---
Where to Stay
Paris is a tourist city and has a range of accommodation options fitting every budget. Here are some of the best places to stay in Paris –
• 5 & 4 star hotels – Maison Souquet, Le Bristol Paris, La Reserve Paris, The Peninsula Paris
• 3 star hotels – Le Relais des Halles, Hotel 34B – Astotel, Hotel de Londres Eiffel, Cler Hotel
• Budget hotels – Nouvel Hotel, Hotel d'Argenson, Hotel L'interlude, Hotel Darcet, Hotel de Flore
• Hostels – Les Piaules, Le Regent Montmartre, Le Montclair, St. Christopher's Canal, Generator Paris
What to Pack
Apart from the usual book guides of Paris and some basic conversation aides, you should remember to pack for the weather in Paris in August – hot, muggy, and often wet. This means adding hats, sunscreen, caps, umbrellas, a rain coat and maybe a light jacket for the night to your repertoire.
Getting Around Paris
Paris and its suburbs are divided into 6 zones, which are traversed by many modes of transport. The public transport options you can avail of in Paris, ranging from the underground metro, Tram, RER suburban express train, bus, and the night bus or Noctilien. While metro tickets allow travelers to go beyond Paris city limits, RER travelers may need to pick up a special ticket. Opting for the Paris Pass allows you to use these modes of transport for free!
• Metro – The cheapest & most convenient transport runs almost all-day long
• RER and Tram – Hyper-local transport options, easy for last mile connectivity in the suburbs of Paris
• Buses – A wide extensive network that runs parallel to the metro and helps in last mile connectivity
• Night Bus Service – The saviour of night crawlers and party hoppers, it runs from 12:30 AM to 5:30 AM
What to Eat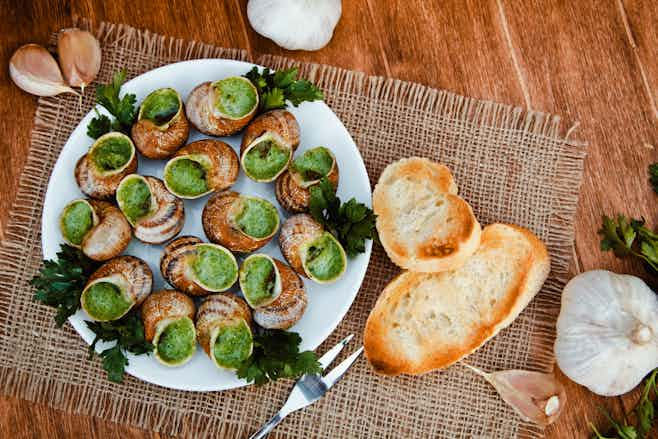 Escargot
This delicacy slathered in garlic butter, truffle butter, or some other mystical concoction of deliciousness isn't for the faint-hearted, but is truly delicious in the way that only snails can be. Visit the L'Escargot Montorgueil or Bouillon Chartier for the best escargot in town.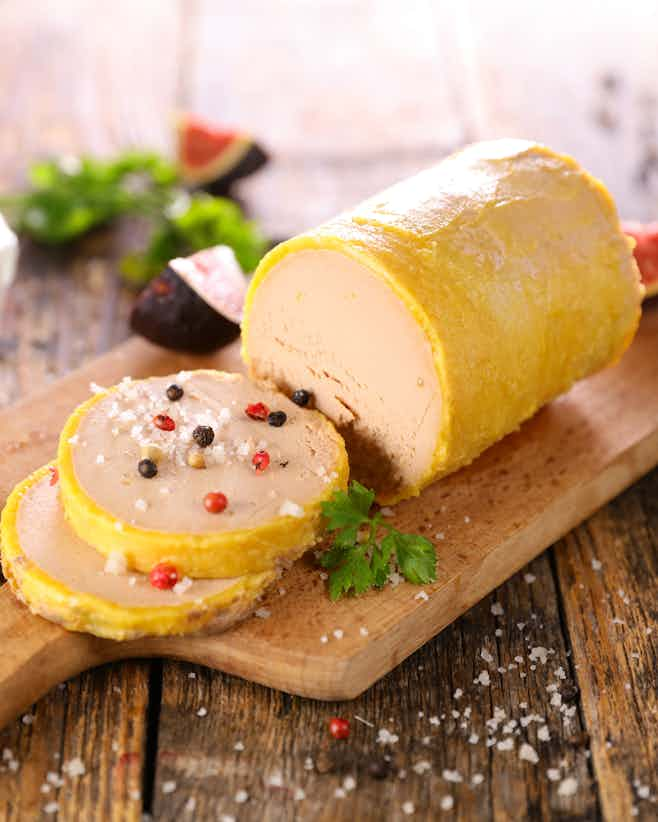 Foie Gras
This controversial food item is often spread on toast or a piece of baguette and savored for the luxury that it is. Known for being as smooth and creamy as butter, foie gras is particularly good at Le Comptoir de la Gastronomie, L'Avant Comptoir and L'Atelier de Joël Robuchon.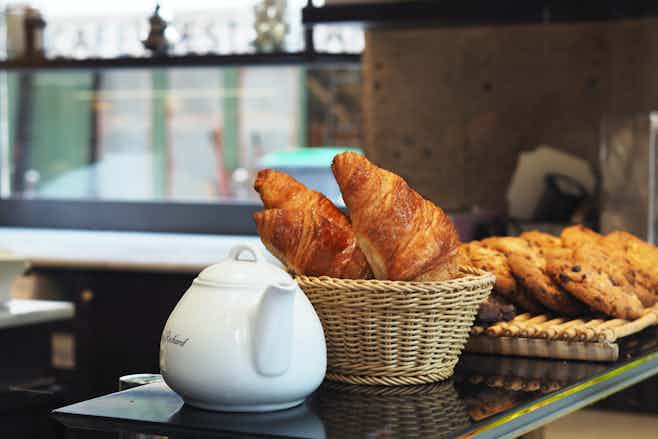 Croissant
This famous, buttery, light French delight is extra tasty when eaten with a chocolate filling, and even more so when had for breakfast. Try it out at Des Gâteaux et du Pain or at Du Pain et des Idées to be truly satisfied.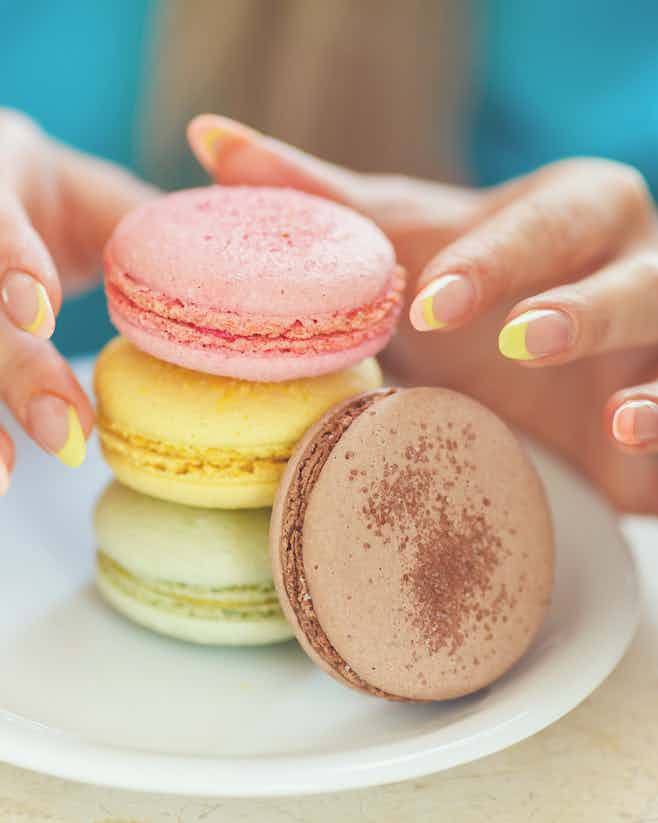 Macarons
These colorful and rather adorable looking meringue pastries are filled with all kinds of creative fillings – cream, chocolate and even fruit! If you're craving something light, sweet and classy, Ladurée, or Pierre Hermé are the places to be for the best macarons.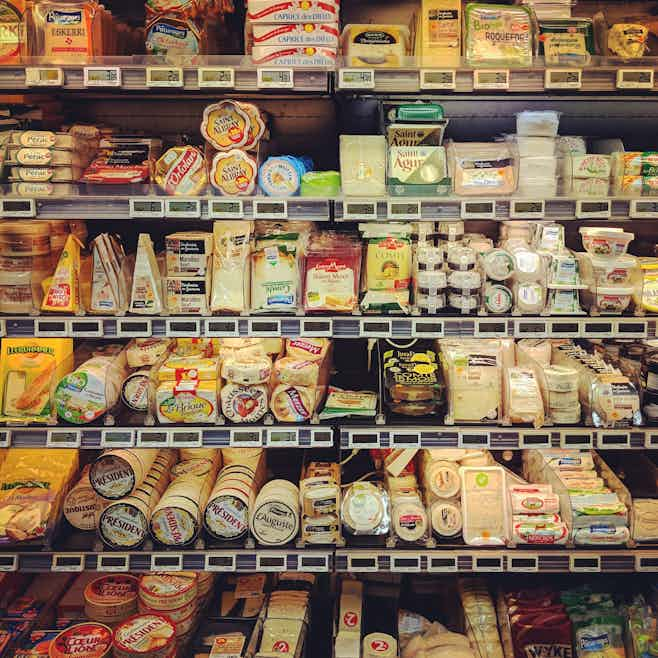 Cheese
The French have a relationship with cheese like no other – the variety of cheeses alone is enough to reinforce the seriousness with which the French take their cheeses. Be it blue cheese, goat cheese, Roquefort, Gouda, Brie, or any other type of cheese, Androuet or Fromagerie Laurent Dubois should have it, and will be happy to give you some tips, too!
Tips to Visit Paris in August
---
Paris gets very crowded in August due to the influx of tourists, so be prepared to wait in lines or push through crowds. However, you can avoid this by arriving early at tourist destinations or opting for tours that include skip-the-line options.
Be sure to take a walk along the Seine in the warm weather – opt for a cruise or a river walking tour, and carry along a picnic for a great experience!
Pick up a handy map from Streetwise Paris, or use Google Maps to get around.
Make sure to keep a note of all the festivals that are happening in Paris during the summer – these are the highlight of the season!
Be sure to check if your hotel has air conditioning, if you feel that this is something you may require during your stay!
Explore Paris by Months
---
Ready to Visit Paris?
---
For more detailed Paris guides, here are some helpful quick links!
FAQs
---
The weather in Paris during August is usually warm and sunny, with temperatures averaging around 25 degrees Celsius (77 degrees Fahrenheit). However, heat waves are not uncommon, and temperatures can sometimes rise above 30 degrees Celsius (86 degrees Fahrenheit). Paris usually sees around 14 hours of sunshine each day during August.
There are plenty of things to do in Paris during August! Some popular attractions include visiting the Eiffel Tower, taking a cruise down the River Seine, strolling through the Tuileries Gardens, and exploring the many museums and art galleries. Of course, there are also plenty of opportunities to enjoy the city's wonderful food and drink scene.
When packing for Paris in August, be sure to pack light, airy clothing that can help you stay cool in the warm weather. A hat and sunglasses are also essential, as is sunscreen if you plan on spending time outdoors. comfortable shoes are a must, as you'll likely be doing a lot of walking around the city.
Some of the best events in Paris during August include the Paris Plages (an annual event where the city's parks and riverbanks are transformed into temporary beaches), the Jazz à la Villette music festival, and the Fete de l'Assomption (a national holiday celebrating the Assumption of Mary).
Yes, Paris can be quite crowded during August as it is one of the busiest tourist months. However, there are still plenty of ways to avoid the crowds if you plan ahead and do some research. For example, you can visit popular attractions early in the morning or later at night when they are less busy, or you can explore some of the city's less well-known neighborhoods.