A zoological park located within the Royal Park in Parkville, the Melbourne Zoo is the city's oldest zoo. With more than 320 species of animals from Australia and around the world, the Melbourne Zoo is a popular attraction for both tourists and locals. Its proximity to the city centre of Melbourne also makes it a great hit amongst travelers who are in the city for a day and don't have the bandwidth to travel too much. The zoo opened in 1862 at the site of Royal Park and was modeled after the London Zoo. Make a trip to the Melbourne Zoo to discover Australia's rich wildlife in the heart of the city. Before heading there, here's all you need to know.
Why You Should Visit The Melbourne Zoo?
---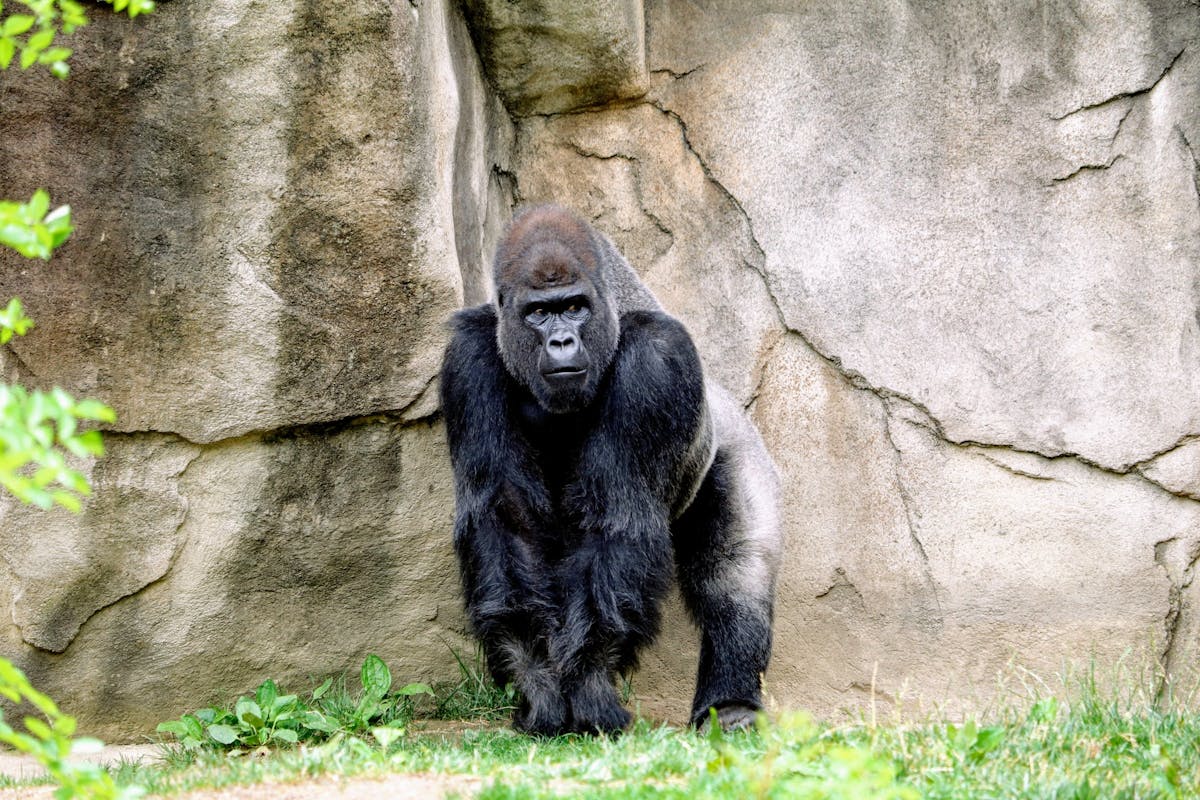 Located just 4 km from Melbourne's city centre, the Melbourne Zoo offers a great respite from the chatter and bustle of the city.
Melbourne Zoo is home to over 300 different species of animals including Australian natives such as wombats, koalas and kangaroos.
Make your way to the Lion Gorge where the king of the jungle awaits you in all its majestic glory and hypnotic elegance.
Take a leisurely stroll along the Elephant Trail and get the once in a lifetime opportunity of seeing Asian elephants up close!
With over 5000 animals located in the heart of the city, Melbourne Zoo isn't like your other zoos or parks. You can reach the zoo using any means of public or private transport.
With Melbourne Zoo tickets, you'll also have the opportunity to pet and get pictures clicked with the most iconic animal in all of Australia; kangaroo!
Take a much deserved break from traveling around the city and enjoy the peace and tranquillity of the Melbourne Zoo.
The zoo is designed to emulate the natural habitats of the animals that are housed in it, ensuring that the animals are always comfortable and have the option to hide in the enclosures if they want to.
All in all, the Melbourne Zoo deserves a visit!
Melbourne Zoo Tickets
---
You can buy your Melbourne Zoo tickets online in advance and skip the hassle of standing in queues outside the zoo. Use the coupon code GOAUS for an extra AU$10 off your Melbourne Zoo tickets.
Melbourne Zoo Itinerary - How To Plan Your Day
---
Explore Melbourne Zoo in the most optimal way possible with our handy itinerary and zone-wise breakdown of the park. Use this map to navigate yourself around the zoo.
The first section immediately after you enter through the main gate is Growing Wild. This interactive play area is designed for children aged 3-8 and is home to friendly meerkats, giant tortoise, brush turkeys, reptiles, insects and more!
The next stop in your itinerary is the Gorilla Rainforest which is modeled after an African jungle. Here, gorillaz rule the land, monkeys and apes sing from tree tops and lemurs roam free. Pygmy Hippopotamus and the Cassowary are some of the other animals waiting to meet you here.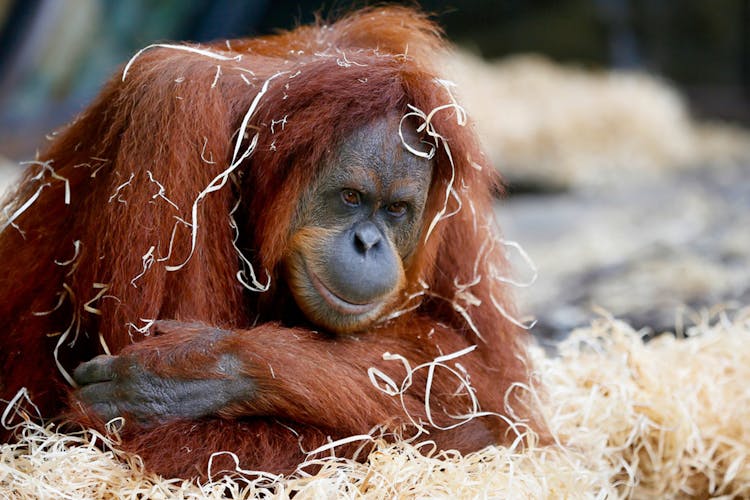 Next up, you'll get to explore Melbourne Zoo's award-winning Asian village at the Trail of the Elephant. Here, you'll get to learn about the endangered Asian elephant and watch the majestic creature in its natural habitat. Free guided tours of the trail run by zoo volunteers are available as well.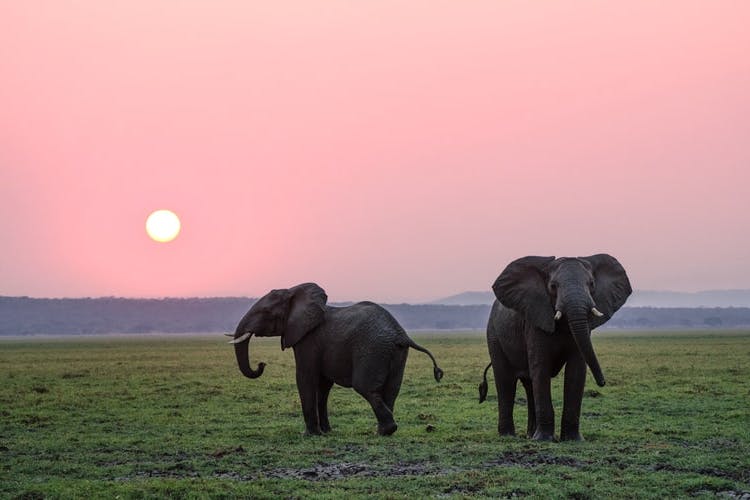 Take a break at the Carousel Park where your kids can play in the sandpit or swing from the monkey bars. If you're visiting on the weekend, you can ride the carousel as well!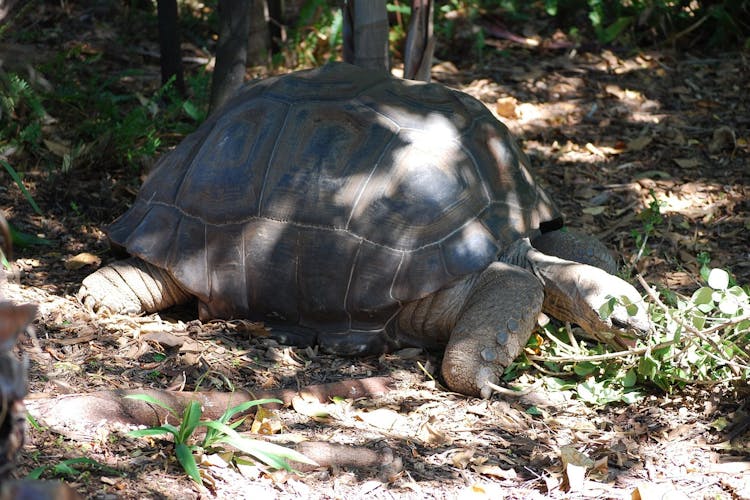 Continue your journey through Melbourne Zoo at Wild Sea. This incredible underwater space is home to some remarkable animals and plants from Victoria's coast and ocean. There's a beach here with sand dunes and pier where you can enjoy penguins and seals playing.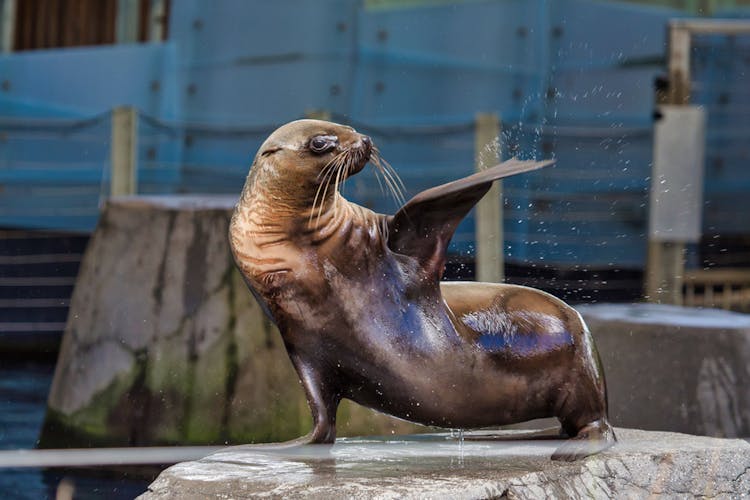 A thrilling carnivores trail awaits you at Lion Gorge. Come face to face with ferocious creatures, such as lions, big cats, Snow Leopards, Philippine Crocodile and African wild dogs. During your walk through Lion Gorge, you'll learn about the habitats and survival threats facing lions.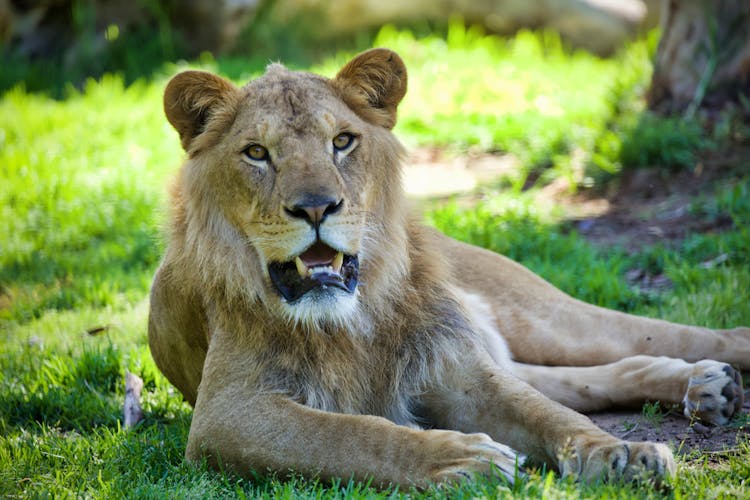 From colourful frogs to colour changing lizards, there's a lot to see at the Frogs & Reptiles zone. There's a snake house here as well where you can try and spot the biggest snake!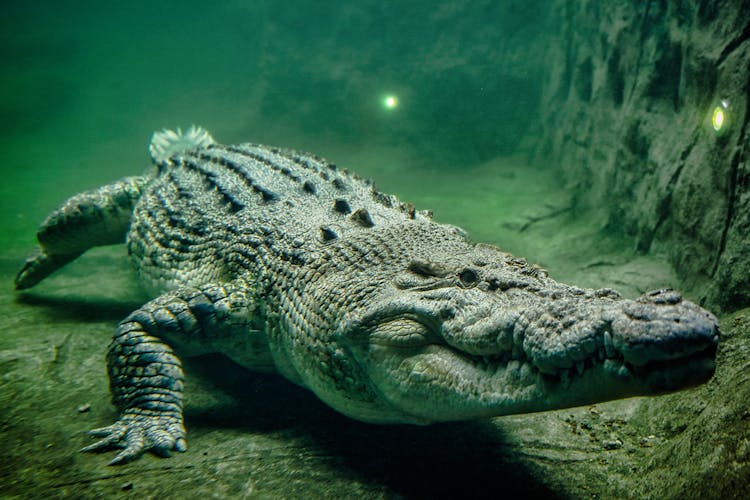 Like the name suggests, this special zone is home to the tallest animal in the animal kingdom; giraffes. Spot the tallest giraffe during your walk through this zone. There are also zebras, platypus and baboons coexisting peacefully in this area.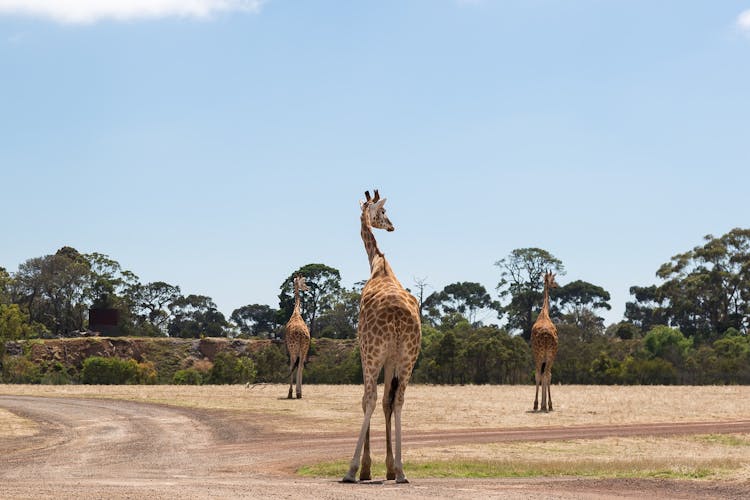 The final stop of your Melbourne Zoo journey is a special one. Embark on an Aussie adventure at the crazy Australian Bush. Greet Southern Koalas, Tasmanian Devils, kangaroos, wombats and more. You can also spot native birds here including parrots, honeyeaters, Red-tailed black cockatoos and emus.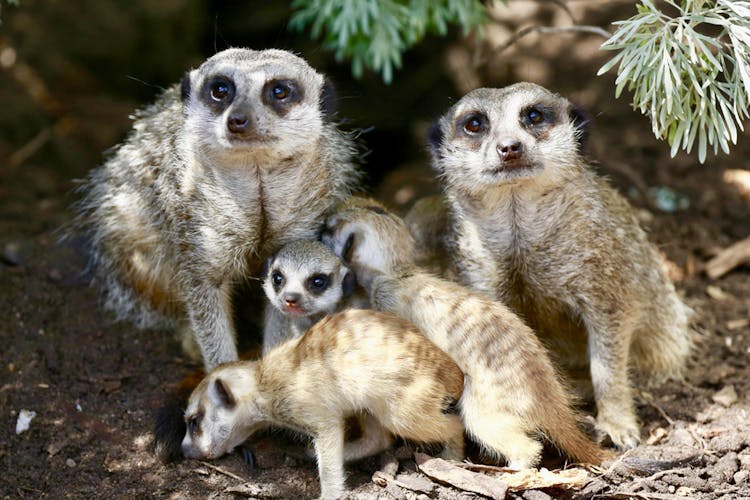 Melbourne Zoo Experiences You Cannot Miss
---
Australian Wildlife Tour
Get morning access to Melbourne Zoo's Australian Bush habitat before it opens to the public and enjoy a peaceful time meeting and feeding native Australian animals like kangaroos and wombats.
Cost: $45 per person (excluding general admission)
Close up encounters
If coming face-to-face with some of the Melbourne Zoo's most popular animals is on your wishlist, this experience is tailor made for you. You'll be escorted to your favourite animal's natural habitat by knowledgeable staff and indulge in a brief encounter with it.
Cost: $32 per person and $28.8 for zoo members
Roar 'n' Snore overnight camp
Prepare for a jungle camp like the ones you would read about in novels. Dinner at the Elephant House, after-dark zoo exploration and stories about wild animals from your host, all make up this exhilarating experience. You'll be provided with a private tent to sleep in at night post which you can enjoy breakfast and a chance to meet animals up-close.
Cost: $205 per adult and $150 per child
Saturday: $225 per adult and $160 per child
Visit the Sumatran Tigers
Get the exclusive experience of meeting the endangered Sumatran Tigers and the dedicated keeper who looks after them. During your meeting, you'll learn about the plight of these critically endangered tigers and what the zoo is doing to care for them.
Cost: $55 per person and $49.5 for zoo members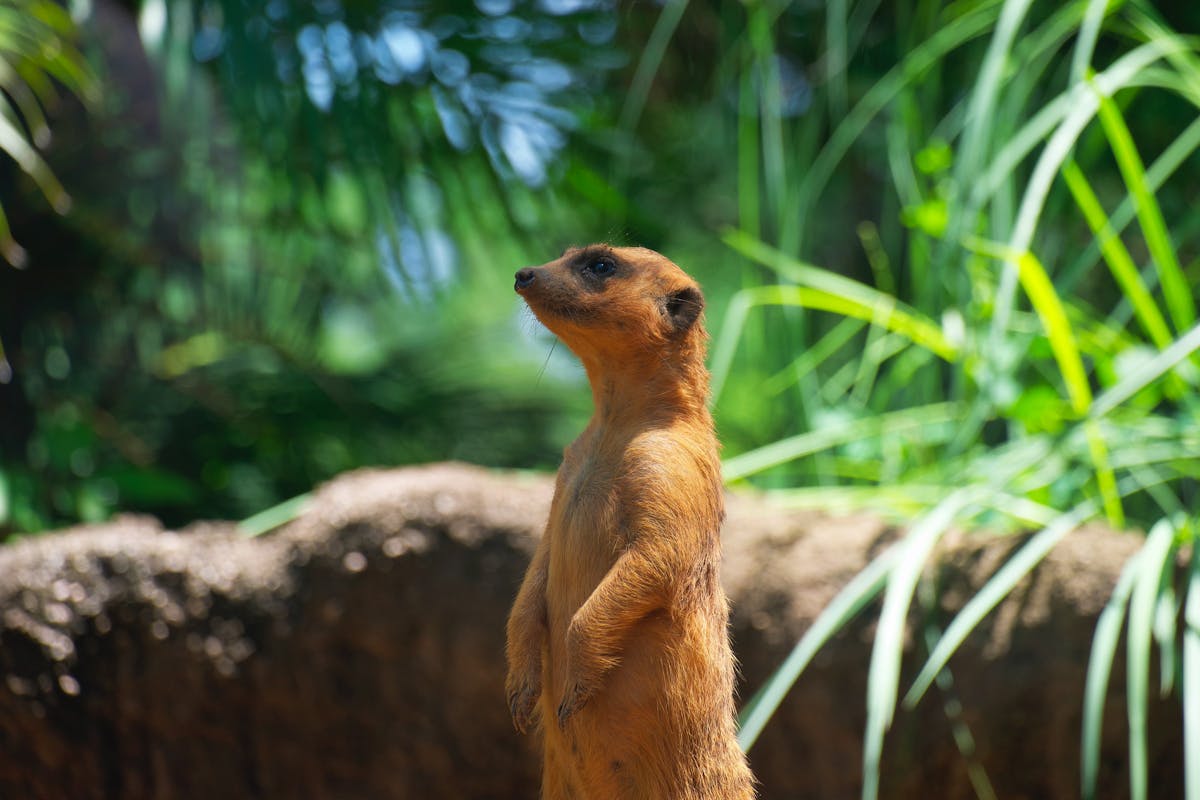 Sign up for our monthly newsletter
Your dose of travel fix - from hacks and deals to travel tips and everything in between, delivered monthly to your inbox
Please enter a valid email
Unsubscribe anytime
Know Before You Visit The Melbourne Zoo
---
Opening Hours Melbourne Zoo
The Melbourne Zoo timings are as below:
Mon to Sun - 9:00 AM to 5:00 PM
8:00 AM to 5:00 PM during summer holidays
Directions to Melbourne Zoo
Via Car: Located only 20 minutes from Melbourne Airport, the zoo is mere minutes from the city centre. Car parking is $2 for five hours.
Via Bus: Route 505 from Moonee Ponds to Melbourne University stops right in front of Melbourne Zoo.
Via Train: Take any train from Flinders Street Station on the Upfield line and alight at the Royal Park station. The zoo entrance is just across the road from the status
Via Tram: Take route 58 train between West Coburg and Toorak which runs via William Street in the city centre. The tram stops directly outside the zoo at stop 26 and runs every 6 minutes
Facilities available at Melbourne zoo
Zoo Bakery
Lakeside Cafe
Giraffe Lookout Cafe
Group catering available
Pavilion hire and picnic facilities
Accessible parking
Wheelchair and stroller rentals
Accessible toilets
Guided mobile tours
ATMs
Zoo shop
Baby changing room
Drinking water stations
Insider Tips For Your Melbourne Zoo Visit
---
Here are a few tips and hacks for a wonderful day in Melbourne.
Entry to the Melbourne zoo is free on school holidays. However, if you wish to avoid crowds, avoid visiting the zoo on school holidays.
The Melbourne Zoo is the perfect place to enjoy a picnic with the whole family. There are designated spots within the zoo where you can stop and spread your packed lunch and enjoy a picnic.
Parking at Melbourne Zoo costs AU$2 for 5 hour, a reasonable enough time to make the most of your time here.
The Melbourne Zoo opens at 9:00 AM and we would recommend visiting the zoo as early in the morning as possible. This will not only ensure that you avoid the crowd that comes on later in the day but also have a better chance of seeing the animals since they're known to be out and about at the start of the day.
Apart from just looking at animals, the Melbourne Zoo is also a great place to learn about environmental conservation and endangered species in Australia. If you're traveling with kids, this edutainment goes a long way.
Avoid wasting time in the neverending queues by booking your Melbourne Zoo tickets online. This is especially beneficial while traveling with children as long queues can be quite cumbersome.
Grab a map of the zoo at the entrance and plan your visit according to the route suggested for an optimal experience. This will also help you save time and reduce chances of getting lost!
Melbourne Zoo Reviews
---
Would absolutely recommend this zoo, so many different animals to see and would definitely recommend the meerkats close up. I travelled alone and spent the full day there, would be a great experience for families as they also have toilets, a cafe, picnic areas, and phone charging stations.
Kizza, Tripadvisor 2019
The zoo is such a great day out. You can take a quick zip around for several hours or spend the entire day. All animal enclosures are built with the animals in mind but also with plenty of viewing areas for us to see them. There are plenty of areas to enjoy a picnic lunch. There are plenty of areas to buy lunch or snacks and drinks. A truly wonderful day.
RosewallWoman2, Tripadvisor 2019
Melbourne Zoo FAQs
All Your Questions Answered
---
How much is entry to Melbourne Zoo?
Is Melbourne Zoo free on weekends?
Can you take your own food to Melbourne Zoo?
How long do you need at the Melbourne Zoo?
How much is parking at Melbourne Zoo?
Can I cancel Melbourne Zoo tickets?

How many animals are in the Melbourne Zoo?