A narrow gauge heritage railway in the Dandenong Ranges in Melbourne, the Puffing Billy Railway is Australia's finest preserved steam railways. A part of five narrow gauge lines of the Victorian Railways, this century-old steam railway commenced operation in 1899. Running along its original mountain track from Belgrave to Gembrook, the Puffing Billy Railway offers visitors a quiet break from the hustle and bustle of Melbourne. If you're visiting Melbourne, here's why you should grab these Puffing Billy tickets and set off on a journey down the times of yore.
History Of The Puffing Billy Railway In Melbourne
---
The Puffing Billy Railway was created to allow more people to access the remote areas of Victoria. Instead, people from Melbourne began taking the train for weekend getaways in the hills in the early 1900s due to the sheer beauty of the area. In the 1950s, the track was closed temporarily due to a landslide. The track reopened for present-day use from 1962 in stages and has now become an offbeat experience for tourists visiting Melbourne.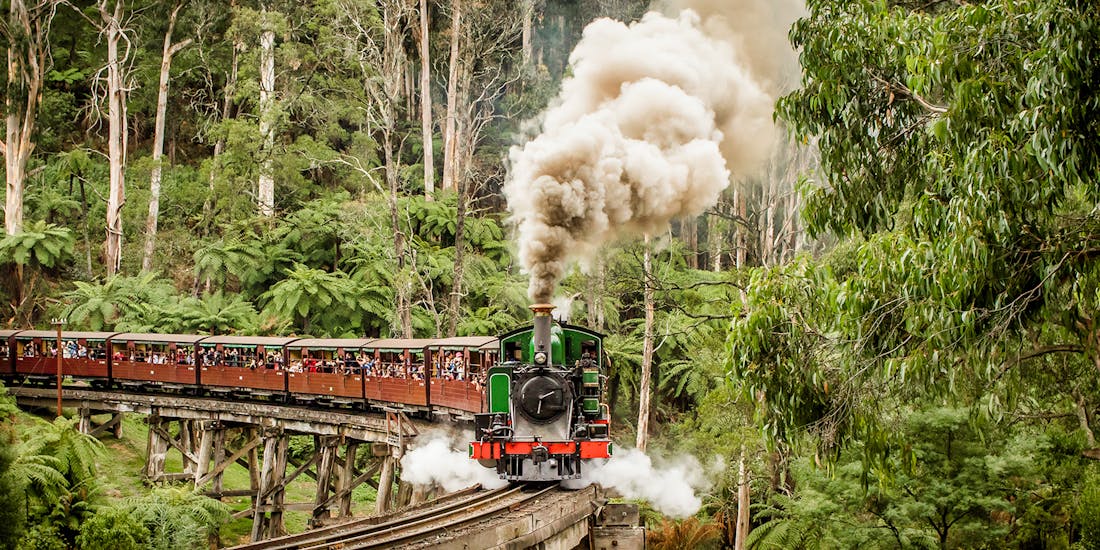 Why Take A Puffing Billy Railway Tour From Melbourne?
---
If a joyous train ride through beautiful hills is your idea of fun, the Puffing Billy Railway tour is perfect for you. The rail journey from Puffing Billy station is 25 km long and it takes around 1 hour and 50 minutes to reach the last destination of this trip, Gembrook station . Complete with whistling sounds and the gentle chugging of the train, this is as old-school as an experience can get in the otherwise modern Melbourne.
During the 25 km long train journey, you'll pass through the iconic Monbulk Creek Trestle Bridge. As the train passes over the wooden bridge, it curves around allowing travelers to get the perfect picture of the train's engine with steam rushing out of it. Other stops during the journey include Menzies Creek, Emerald Lakeside, Cockatoo and Gembrook, all of which are equally beautiful.
You can get down at the Emerald Lakeside station for the perfect picnic with your family and friends. Like the name suggests, the station is in close proximity to a lake where you can lie down and enjoy the relaxing sound of birds chirping. If you're game, there's also a boating option available and swings where you can play with your kids.
If you have a day to spend, opt for a day tour from Melbourne, which not only includes the Puffing Billy tour but also covers other attractions like Penguin Parade on Phillip Island, Healesville Sanctuary, which is a zoo specializing in native Australian animals, and Wine Tasting at Yarra Valley. All these experiences offer something uniquely Australian and make for a great day trip from Melbourne.
A ride aboard the Puffing Billy train offers you the rare opportunity of riding an ancient styled train. To make the experience even more authentic, you'll have guards waving at you as the train departs each station, bells ringing to mark the departure and arrival of trains and more. If you wish to experience all this and more, book your Puffing Billy train tickets today!
The Puffing Billy tour takes you through natural forests and a lot of wilderness and offers travelers plenty of opportunities to birds. If you're lucky, you might also get to spot some famous and exotic bird species.
A Glimpse Of Your Puffing Billy Railway Tour
---
The Puffing Billy railway tour is available in different variants with rides starting at Belgrave or at Lakeside. The train features open-sided carriages which allow for spectacular views of mountains and valleys. There are two ticket categories you can choose from; passenger or first class. The latter includes an intimate lunch or dinner in the enclosed carriage.
Your journey will begin at the Puffing Billy station where you can stock up on refreshments if you have opted for passenger tickets. The staff will then escort you to your assigned table. After the train leaves the station, you'll be surrounded with Tall Mountain Ash trees on both sides of the track.
During the beautiful journey, you'll cross many old wooden bridges and charming train stations. The train makes its first stop at Lakeside where you can take a break for approximately half an hour. Post this the train will begin its journey back to Puffing Billy station and be greeted with an equally enchanting view of the beautiful countryside.
Puffing Billy Ticket
Puffing Billy Steam Train Ticket
---
Here is the most recommeded Puffing Billy Ticket for an unforgetable and smooth experience.
Sign up for our monthly newsletter
Your dose of travel fix - from hacks and deals to travel tips and everything in between, delivered monthly to your inbox
Please enter a valid email
Unsubscribe anytime
Good To Know Before Taking The Puffing Billy Railway Tour
---
Total Distance Covered
The maximum distance the Puffing Billy railway tour can cover is 25 km, which is for the last destination of the tour, Gembrook.
Total Duration of Ride
There are two different variants of tour with different timings;
Belgrave to Lakeside (return): 3 hours with one hour side spent at Lakeside.
Belgrave to Gembrook (return): 5.5 hours with two hours spent at Gembrook.
Puffing Billy Prices
The Puffing Billy ticket prices vary depending on the route you choose. From Belgrave to Lakeside it costs AU$55 and from Belgrave to Gembrook it costs AU$74.
Getting To The Starting Point
By Train : Take the Belgrave line from Melbourne CBD to Belgrave station, which is an approximately 70 minutes long journey. From the platform, follow the blue line to reach Puffing Billy's Belgrave station.
Distance From Melbourne City
Puffing Billy is located in Dandenong Range which is only 40 km away from the east of Melbourne.
Puffing Billy Route
Here is the Puffing Billy route as shown on the official website.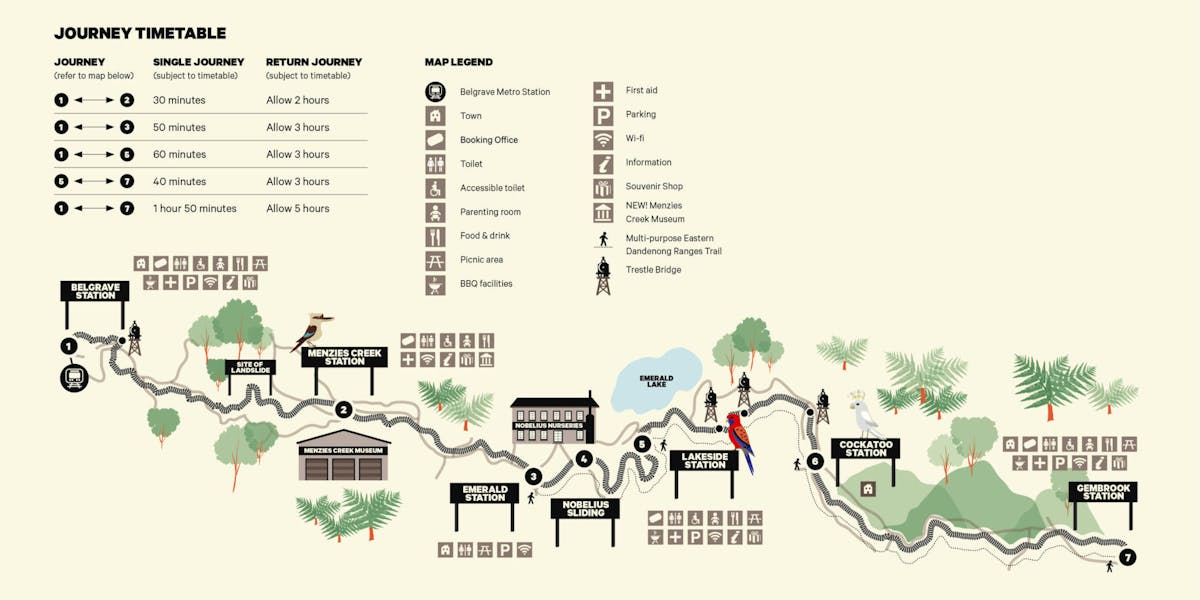 Puffing Billy Timetable
Belgrave to Lakeside Return
Operating: Friday to Sunday - 1st February - 31st August
Departure
Daily: 10 AM and 12:30 PM
Daily between 28th June - 11th July: 11 AM
Lakeside to Gembrook Return
Operating: Saturday and Sunday - 27th February - 30th April
Departure- 2:35 PM
Belgrave to Gembrook Return
Operating: Saturday and Sunday - 16th January - 30th April
Departure: 11.00 AM
Belgrave to Menzies Creek Return
Operating: Friday to Sunday - 1st February - 31st August
Departure: 10 AM
Puffing Billy Railway Location
---
Best Time To Take The Puffing Billy Tour
---
The Puffing Billy Railway tour is one of the most popular attractions around Melbourne, especially amongst families and group travelers. The tour is equally popular with Melbourne locals who want to take a break during the weekend. Due to this, most weekends get pretty crowded and tickets sell out fast. To avoid peak rush hours, we would recommend booking your Puffing Billy tickets for a weekday trip. You'll avoid most of the local crowd which might otherwise flock for the tour. In terms of timing, there are four slots available for you to choose from; 10:30 AM, 11:00 AM, 12:30 PM and 2:30 PM. If a peaceful train ride is what you're looking for, book your tickets for the first slot of the day, 10:30 AM.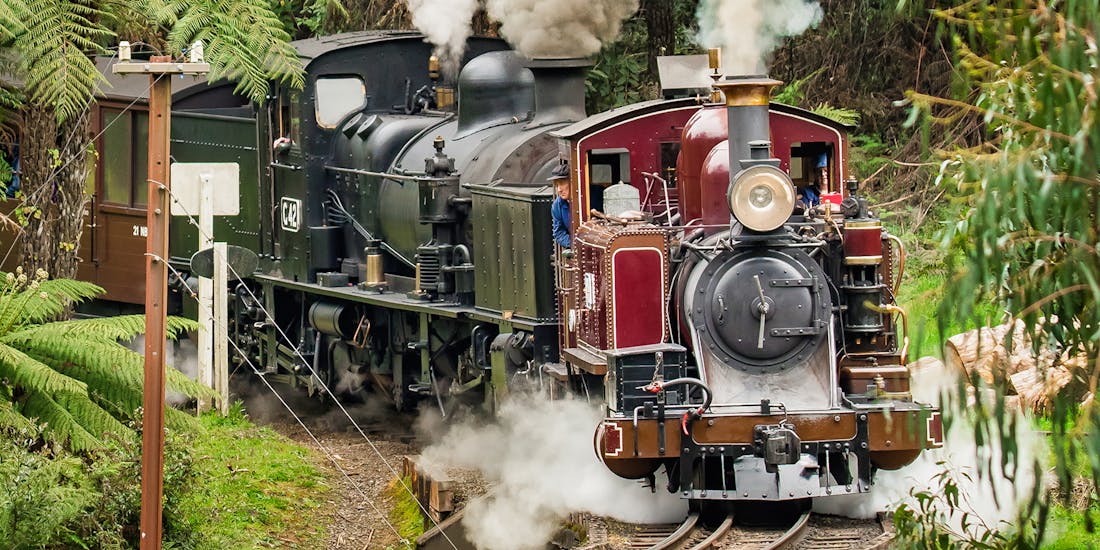 Quick Tips For Your Puffing Billy Railway Tour
---
Given its popularity in Melbourne, tickets for Puffing Billy Railway tour sell out very fast, especially during the summer season, which is considered peak tourist season in Australia. Book your tickets online in advance to secure your seats if you're planning to visit in summers.
All the stations that the train stops at have restrooms, parking and basic cafes. Note that for most stations, the train only stops for 5 minutes and you might not have enough time to use the restroom. Stations where the train stops for a longer duration including Lakeside and Gembrook.
While heading from Belgrave, sit on the right side of the train. The views are better on this side. As such, it is best to sit on the right-hand side of the train, facing the locomotive. Make sure you sit facing forward to get the best views of the train snaking around the trestle bridge bends, etc.
For months which are at risk of forest fires, steam engines are replaced with diesel engines to ensure continued services without putting tourists at risk.
There's limited space available in the wooden carriages of this train so ensure that you don't carry heavy or big luggage for your tour.
There is no car park on site. Your best bet is the car park near the Belgrave metro station which is a 5-6 min steep walk from the Puffing Billy Railway Station.
Wheelchair accessible seats and facilities are available upon request. Please get in touch with the station staff for assistance.
If you're traveling with your family, take advantage of the special family ticket which offers concessions and save more!
Puffing Billy Railway tours run on all days of the year except Christmas Day. Plan your trip accordingly.
Puffing Billy Railway Restaurants
Where to eat
---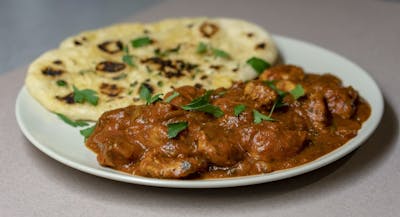 Babaji's Kitchen
Just a five-minute walk from Puffing Billy's Belgrave Station, is located an Indian restaurant called Babaji's Kitchen. They provide vegetarian, halal, vegan, gluten-free options as well.
Must try - Kerala Curry, Dosa, Pani Puri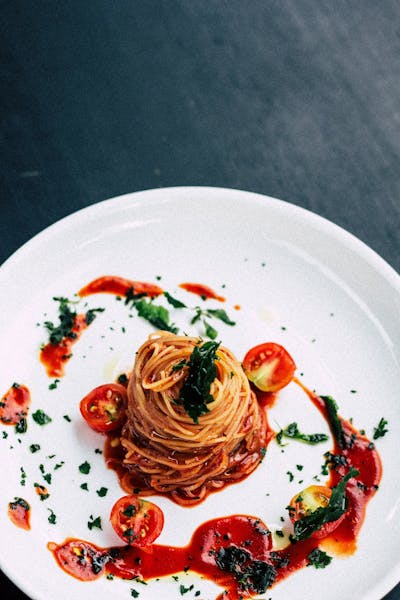 Bam Bam Italian
Bam Bam Italian is a food stop for those who crave modern Italian flavours. It is a family-friendly restaurant that has a kids play area and a special kids menu.
Must try - Antipasta, House-made pasta, Chilli Fried Eggs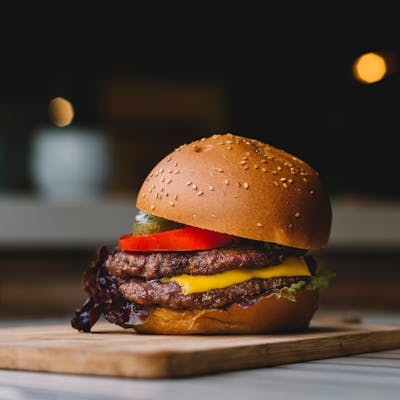 Belliful of Bliss Cafe
Just across Belgrave station is Belliful of Bliss Cafe. It is a local favourite serving a wide variety of breakfast and fast food.
Must try - Hill's Burger, fish & chips, bacon & egg rolls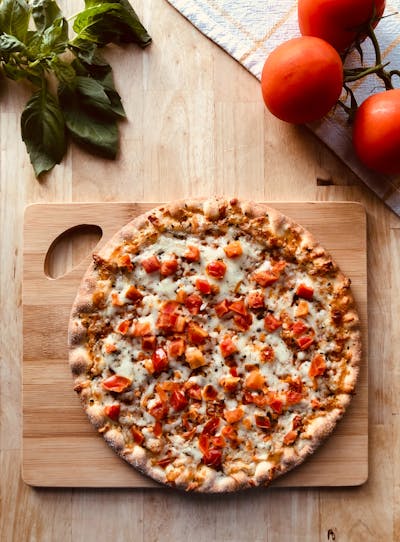 The Station House Pizzeria
Awarded AGFG Readers choice WINNER 2019, The Station House Pizzeria is an amazing eatery for all pizza lovers. They offer vegetarian and non-vegetarian menu options.
Must try - Spud Firrito, Carnivore
Accommodation
Where to stay
---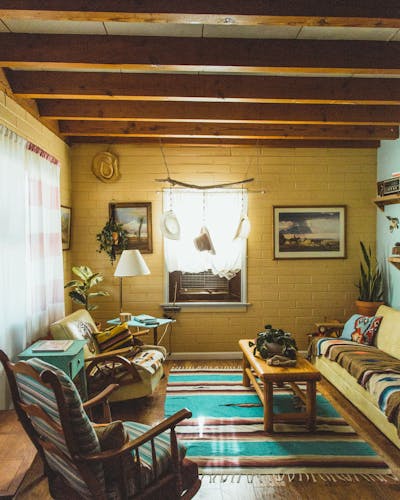 YARRA RANGES COUNTRY APARTMENT
Overlooking Mount Dandenong in Mount Evelyn is Yarra Valley County Apartment. The apartments are set in an acre of gardens. It accommodates 4 people with a private driveway and is a perfect getaway with family or friends.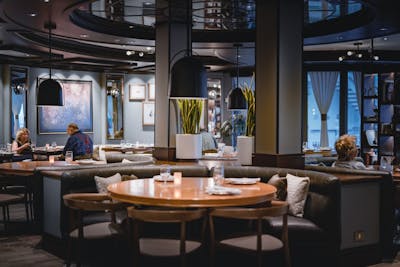 THE GALLERY OLINDA BED & BREAKFAST
This B&B is a romantic set up for two nestled in the gardens of Olinda. It provides a great chance to immerse yourself in scenic views, spa sessions, and walks in the country's famous gardens nearby.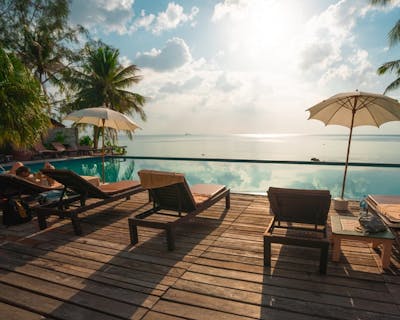 EMERALD RIDGE BED & BREAKFAST
Emerald Ridge B&B is a luxurious layover offering views of the stunning valleys. They have two options to choose from - a stylish two-bedroom cottage and a premium private guest suite.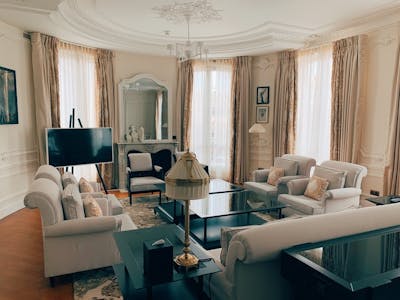 1000 Reasons B&B
This modest two-bedroom cottage is located at Ferny Creek, just minutes from Puffing Billy Belgrave station. They offer special walking hikes to adventure buffs, making it the perfect escape.
Frequently Asked Questions About Puffing Billy Railway Tour
---
What are the Puffing Billy prices?
Can I buy Puffing Billy tickets in the railway station?
Are there reduced priced Puffing Billy tickets for kids?
Is there any Puffing Billy railway discount voucher I can use?
How much in advance should I arrive to pick up my Puffing Billy tickets?
How long is the Puffing Billy train ride?
Can I buy single journey tickets online?
Are prams allowed on the Puffing Billy train?
Are there washrooms onboard the Puffing Billy train?
Are there reserved seats on Puffing Billy or are they on first come first serve basis?
Are there discounts for Puffing Billy tour group bookings?
Can I cancel my Puffing Billy ticket once I complete my purchase?