An interactive wildlife park situated in the heart of Ballarat, Victoria - the Ballarat Wildlife Park, is one of its kind. Run by the Parkers since 1987, this experience promises to provide the best, and with good reason. At the park, you can interact with free-roaming kangaroos, koalas, wombats, Tasmanian devils, eagles, giant tortoises, crocodiles, and alligators…and no, we're not done yet. There's still a tiger sanctuary, and a huge variety of snakes, AND a significant number of lizards to get through.
Here's a comprehensive list of everything you need to know before you visit this park:
The Ballarat Wildlife Park in a Nutshell
---
Know before you go
| | |
| --- | --- |
| 📍 Location: | East Victoria |
| ⏰ Suggested Duration: | 2 to 3 Hours |
| ☀️ Best Time to Visit: | Most interactive experiences start from 11 AM, and go on till 4 PM |
| 🎟️ Ballarat Wildlife Park Ticket: | price - AUD 31 |
| 🚇 Closest Subway: | Ballarat Station |
Opening Hours
9 AM to 5 PM, every day
Address
Ballarat Wildlife Park, 250 Fussell St, Ballarat East VIC 3350 (No entry on, Richards St), Ballarat East VIC 3350, Australia
Get there
Top things to do at the Ballarat Wildlife Park
---
1. A visit to this park is your chance to freely walk around and interact with Australia's native animals - kangaroos, koalas, wombats, crocodiles, lizards, and snakes
2. With that, meet the new meerkats, see the Little Penguin Exhibit, and say hello to six new koala joeys
3. See a live show, and learn more about the animals in the park
4. Take guided tours of the park's most popular enclosures on the weekend
5. If you choose to, you can have a picnic outdoors in the park
Which Ballarat Wildlife Park Tickets Should You Buy?
---
Since the Ballarat Wildlife Park is a popular choice among tourists and locals alike, it IS the perfect way to catch a break from the buzzing sounds of the city, and roam freely in the park. Hence, long waiting lines are natural. Here are some Ballarat Wildlife Park tickets you can buy, so you can save time and dime:
Plan Your Visit
---
Ballarat Wildlife Park Opening Hours
The Wildlife Park is open from 9 AM to 5 PM, every day.
Getting to the Wildlife Park
By Bus
The line 20 bus from Ballarat to the park takes about 17 to 18 minutes, and is often recommended as the way to reach the wildlife park smoothly and safely. There's also a PTV Regional Transit bus service that departs from the Little Bridge Station.

By Train
A train from Melbourne to Ballarat is sure to take at least an hour and 20 minutes, so you know, stock up on entertainment before you go.

By Car
The drive from Melbourne to Ballarat should again, take you the same time as a train, ie an hour and 20 minutes, but this time around, the reign is in your hands! Choose wisely. JK.
Best Time To Visit Ballarat Wildlife Park
Over the course of a year, Ballarat has the most tourist-friendly weather through spring and autumn, which is why anytime between September and November is said to be the best time to visit the city. And subsequently the park. In a day, it's always advised to get to the park earlier - especially if you're visiting with kids - so as to see all the shows, and interact with as many as animals as possible. Spending at least half a day at the park is recommended.
Insider tips for visiting Ballarat Wildlife Park
---
Always pre-purchase your tickets. Although offline tickets are available, it's better to buy your tickets in advance to avoid crowds and the disappointment of not getting any at the last minute, as encounters are subject to ticket availability, and weather.
If your kids insist on visiting the park over and over again, and you're a frequent visitor - get the yearly pass! It'll help save money, and will ensure that you never have to fight for another ticket, for at least a year.
Wear comfortable clothing - we know you might think it's a given - but the park involves a lot of walking around. But, while you're dressing down, don't forget to look cute for the gram!
Call before you visit if you plan to get photos clicked by the park, at the park. The pictures clicked by the park purely depend on the weather, so, if you call in advance, bookings can be made accordingly.
Your kids cannot enter the park alone, one paying adult must accompany them at all times.
Restaurants near Ballarat Wildlife Park
---
Here are some top restaurants which are located near the park, that you must add to your plan for the day!
Hotels Near Ballarat Wildlife Park
While a single-day trip is all you need for the Ballarat Wildlife Park, an extra long vacation never hurts. On that note, here are the 5 best hotels around the park:
---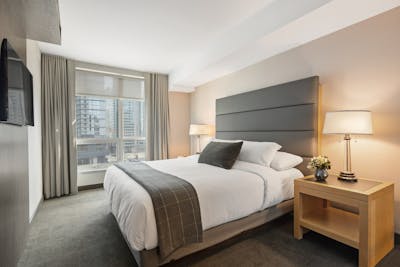 Sovereign Park Motor Inn
This four-star hotel, Sovereign Park Motor Inn features one of Ballarat's most modern bars, restaurant, and cafe. Home to excellent conference facilities as well, this hotel is consistently top-rated by tourists and guests. What's more is that it's located in the heart of the Eureka district, and is just a short walk from Sovereign Hill and the city mall.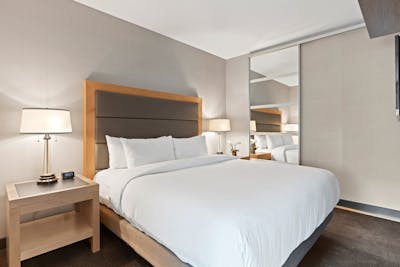 Lake Inn
Located opposite the City Oval, Lake Inn is a 20-minute walk away from the station. It has everything from a workspace to a bath and is the perfect way to relax after a long day. What's more, is that the restaurant offers contemporary Australian cuisine and an extensive collection of wines.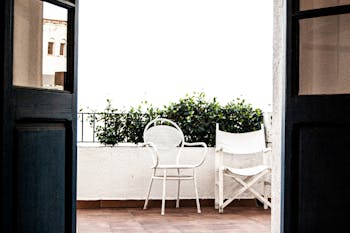 Lake Esmond Place
A lot of the apartments at Lake Esmond Place in Ballarat have a sun terrace, garden and sun terrace. Originally a quarry, Lake Esmond was replanted and revived as a lake and reserve.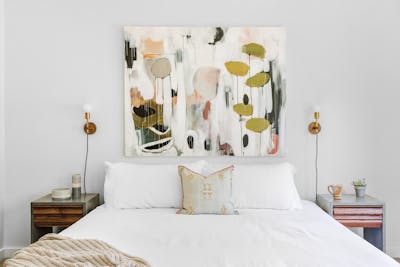 Provincial Boutique Hotel
The Provincial Boutique Hotel sits on Ballarat's Lyrdiard Street is an iconic heritage hotel. A hotel that has housed renowned publicans and hoteliers, is sure to leave you feeling relaxed, rested, and delighted like never before. P.S. Don't forget to dine at Lola!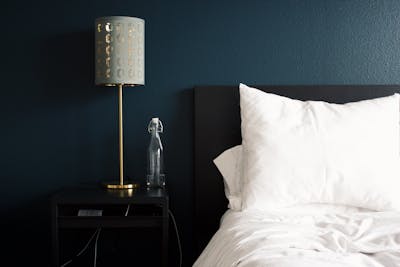 Ballarat Premium Apartments
As the name suggests, the Ballarat Premier Apartments is a luxury hotel which is nestled in the heart of the city. What's more, is that it's a heritage building that was built in 1901, nope, we're not kidding - and, it was built by a surgeon!
Frequently Asked Questions
---
Is the Ballarat Wildlife Park park open now?
How much does a ticket to the Ballarat Wildlife Park cost?
How long do I need to spend at Ballarat Wildlife Park?
What are the timings of the Ballarat Wildlife Park?
Is the Ballarat Wildlife Park accessible for wheelchair users?
Are there provisions for food inside the Ballarat Wildlife Park?
Do I need tickets to enter the Ballarat Wildlife Park?
Ballarat Wildlife Park Guide