Located at 111 West 46th Street, the Laura Pels Theatre is an off-Broadway theatre housed in the Harold and Miriam Steinberg Center for Theatre. The theatre is one of the few off-Broadway theatres that is located in the Theatre District. Owned by the Roundabout Theatre Company, the Laura Pels Theatre is on the ground floor of the office building located in the Harold and Miriam Steinberg Center for Theatre. The building exterior is modern and innovative, with cool black hues and a not-so traditional building structure. The Harold and Miriam Steinberg Center for Theatre houses another performance venue called the Black Box and a new education center well. The Laura Pels Theatre is a small theatre with only two sections, orchestra and mezzanine, and features a soothing blue tone with a modern architectural design, matching the exterior of the complex. The theatre was recently renovated and features excellent, comfortable seating and top-notch theatrical equipment.
The Laura Pels Theatre began hosting off-Broadway productions in 2004, starting with The Foreigner. Over its 15 years of existence, the theatre has been home to wide variety of musicals and plays, including Entertaining Mr. Sloane, Suddenly Last Summer, The Home Place, Streamers, Death Takes a Holiday, Look Back in Anger, Bad Jews, Dinner with Friends, Just Jim Dale, Indian Ink, Into the Woods, The Robber Bridegroom, Amy and the Orphans, Skintight and many others.
Presently, the Laura Pels Theatre is hosting 72 Miles To Go. If you're planning on watching the show but aren't sure about which seat(s) to book, we are here to help. Our Laura Pels Theatre seating chart has all the information you could possibly need.
Venue Details
---
Address: Laura Pels Theatre at the Harold and Miriam Steinberg Center for Theatre, 111 W 46th St, New York, NY 10036, USA
Opened: 2004
Seating Capacity: 425-450
Orchestra: 350
Mezzanine: 75-100

Seating Chart
Check out the Laura Pels Theatre Seating Chart here.
Playing at Laura Pels Theatre: 72 Miles To Go
---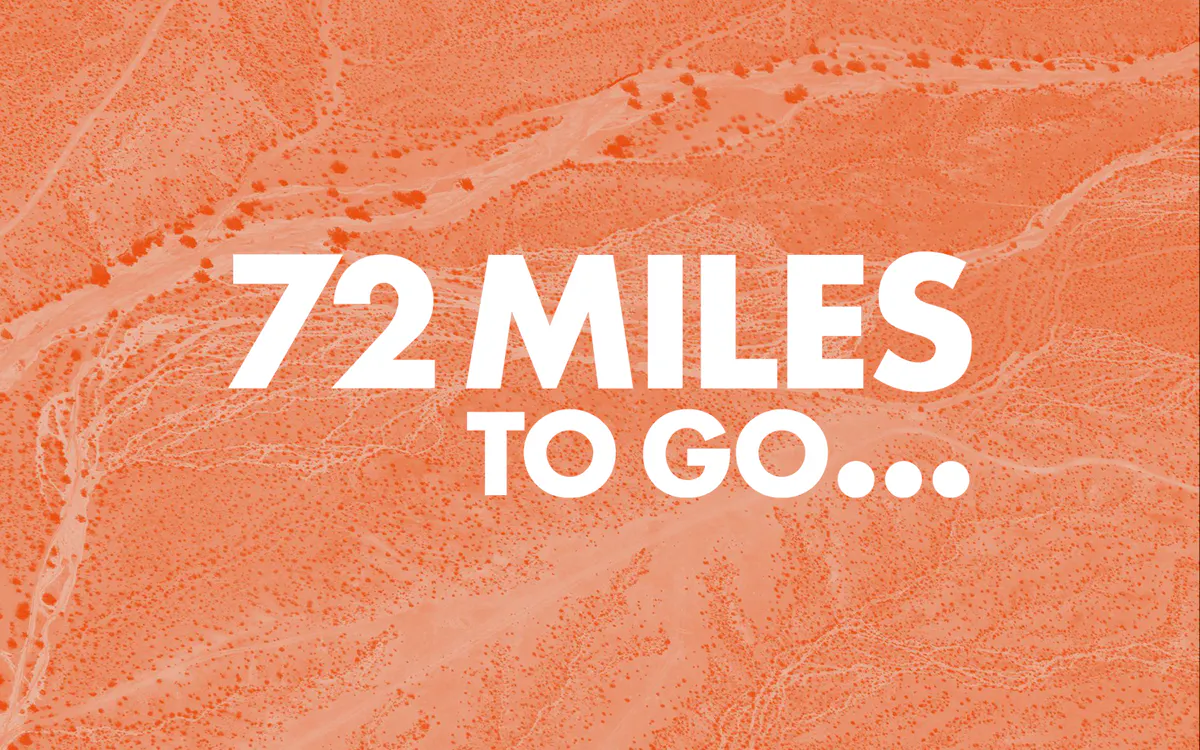 Immigration is a social issue that has been brought into the limelight across a majority of the world's developed nations. Although this plays a major role in writer Hilary Bettis' 72 Miles To Go..., she insists that the underlying theme is love and not the hotly debated topic of immigration.
The Story
The story is set near the border that divides Nogales, Mexico, and Tucson, Arizona. There's only 72 miles in between, but that is an excruciatingly large distance for a mother who lives in a shelter on the Mexican side. Her husband is American and her kids were born in America, and she will do everything it takes to reach them on the other side of the border. The story spans over 10 years, exploring the heartrending struggles and undying love shared by this family.
Cast
Tyler Alvarez as Aaron
Bobby Moreno as Christian
Jacqueline Guillén as Eva
and more.
Directed by
Show Timings
Tues, Thurs, Fri & Sat - 07:30 PM Wed 02:00 PM & 07:30 PM
Sun 03:00 PM

Duration
2 hours, 30 minutes including one intermission
Practical Information
---
Section Accessibility
The theatre is equipped with elevators that can take you to every level in the building. The elevator to the orchestra will leave you backstage and to get to the mezzanine, you'll have to use the lift. Please note that there is an escalator which can bring you from the second level to the main lobby.
Available Facilities
Wheelchair Accessible: There are six wheelchair accessible seats available in the theatre. These are seats P 105, 106, 107, and 108 in the orchestra and CC 102 and 106 in the mezzanine section. There are also transfer seats available with four located in the orchestra (F 1 and 2, H 1 and 2) and one in the mezzanine (CC 1).
Restroom: Wheelchair accessible restrooms are available only in the orchestra section.
Bar: You can get drinks and snacks at Jodi's Lounge and also at the concession stand in the Bruce Mitchell Lobby.
Assistive Listening System: The theatre has 70 hearing devices and 2 hearing loops available for patrons. Please check with the theatre management if you need a hearing device.

Handy Tips
---
There are special performances set up for deaf and hard-of-hearing patrons called the Sign Interpreted Series. Please call the theatre management to learn more about how to enjoy this service.
The hearing assistance devices are available on a first-come-first-serve basis, so please reach out to the staff whenever you get an opportunity to do so and secure your assisted listening devices.
If you happen to be late to the performance, you'll be seated at the discretion of the theatre staff when there is a suitable break in the performance. Also, you'll be seated in the most conveniently located seat.
While there's no pre-mandated dress code, please ensure your attire is comfortable and appropriate for the occasion.
No photography and recording is allowed inside the Laura Pels Theatre. You'll be asked to turn off all electronic devices upon entering the theatre.
The theatre has a lost-and-found section located in the theatre manager's office. Please contact the theatre staff if you have lost something inside the theatre.
Getting There
---
The Laura Pels Theatre is located at 111 West 46th Street, New York. The theatre is part of the iconic Theatre District, which means you have dozens of ways of getting to it using both public transport and private vehicles. Here's a brief look at the popular transport options at your disposal.
Subway: There are plenty of Subway lines you can take to get to the theatre. You can either take the 7, S, N, Q, R, trains to Times Square or 49th Street, the B, D, F, M trains to 47th to 50th Street and the 1,2,3 trains to Times Square.
Bus: You can take M5 or M6 buses to get to Laura Pels Theatre.
Parking Spots: There are many parking spots close to the Laura Pels Theatre. The popular ones include Edison Park Fest, Bright Management, Central Parking and Icon Parking.
Restaurants near Laura Pels Theatre
---
1. Etcetera Etcetera: Head over to this casual eatery for modern Italian and Mediterranean cuisine and modern decor.
2.
Barbetta
: Serving upscale fare since 1906, this classy Northern Italian trattoria features a scenic garden to make your meals special.
3. Gabriel Kreuther: Visit this chic and airy restaurant for sophisticated French cooking served in a environ decorated with salvaged wood beams.
4. Bond 45: With a wide-ranging Italian menu including steak, seafood and an antipasti bar, Bond 45 is set in a massive space.
5. Aureole: Featuring an upscale and contemporary setting, this restaurant is famous for its inventive and seasonal New American fare.
6. The Lambs Club: Located on 132 West, 44th Street, this clubby, art deco style eatery serves cocktails and steaks you won't ever forget!
Check out our Theatre District restaurants guide for even more fantastic dining options in and around Broadway district.