Known for being the world's top destination for many reasons, Amsterdam is truly worth a visit. From iconic canals to century-old townhomes, cobblestone lanes to beautiful flower-adorned bridges, Amsterdam is a complete full-blown fairytale. The city is as pretty as a postcard with great charm in spades.

Apart from the cultural attractions, the Dutch capital has hip shops, lush parks, and world-class museums: it's just a matter of culling it down to choose what you like to explore. There are numerous free things to do in Amsterdam that you can experience and enjoy on a certain budget that isn't too hard on you.
12 Free Things To Do In Amsterdam
---
It's easy for your money to leak out of your pockets, as Amsterdam is an expensive city. But, if you know where to look, there are plenty of gratis goodies up for grabs!

From exploring the famous museums to the colorful flower market, taking a cruise to skate your way through, these are our picks of the best free things to do in Amsterdam
Explore Amsterdam's Canal Ring
#1 Free Thing To Do In Amsterdam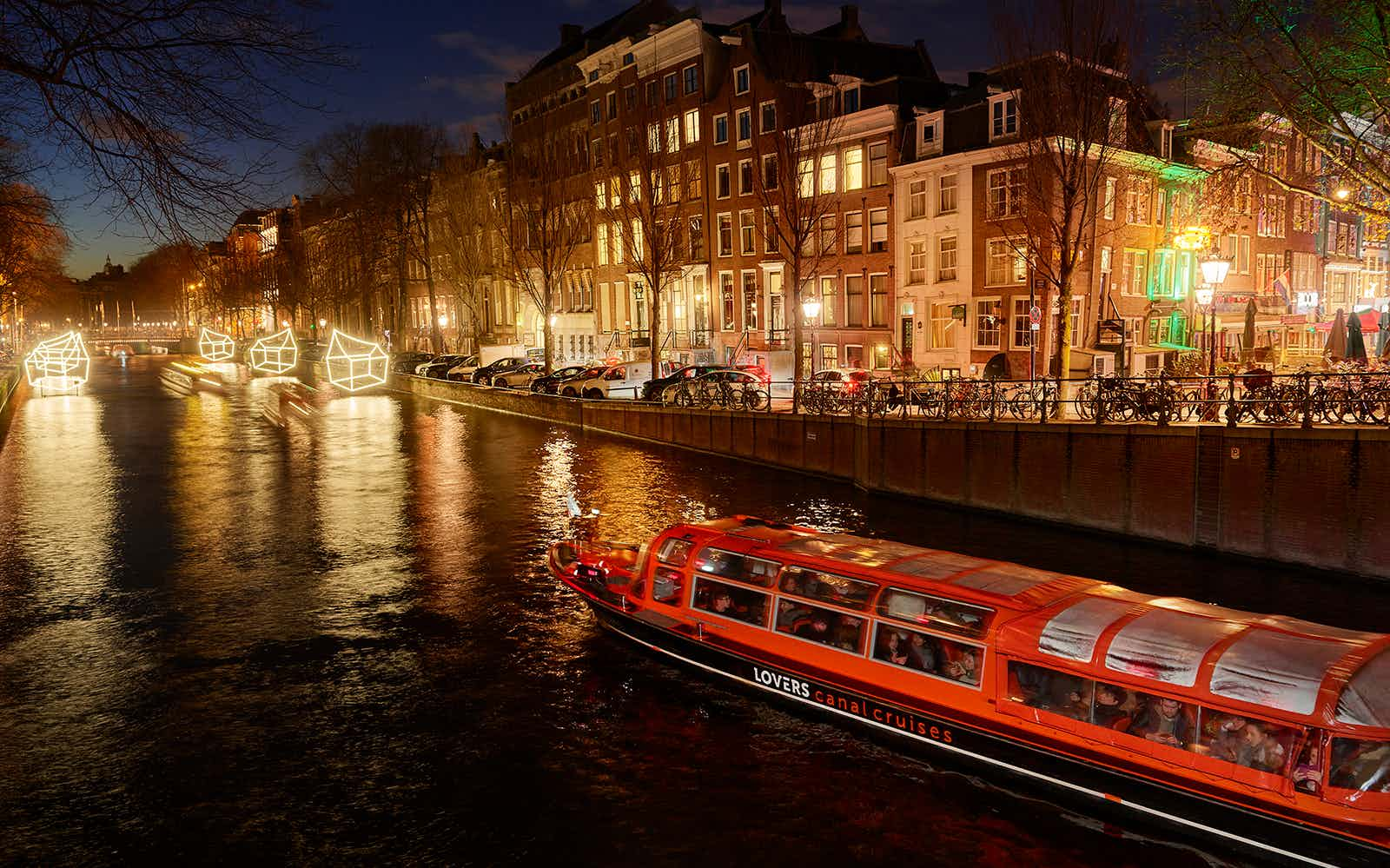 The Canal Ring is a UNESCO World Heritage site and an absolute must-see in Amsterdam. The 400-year-old waterways are one of the main highlights as it gives a sense of peace and tranquillity, thus making it worth visiting. Who wouldn't love to see the Dutch bridges and canals while exploring the beer cafes and ethnic restaurants situated along the canals? Choose to rent a boat and cruise through the canals or take a walk alongside the peaceful canals: both equally mesmerizing.
The Canals are always open (24 hours) and free to explore
Travel Tips
It can take more than 3 hours to explore the canal ring, so ensure you wear comfortable clothes and footwear.
There are plenty of old buildings and restaurants to explore that make a great sight for tourists and can be experienced best while opting for the cruise.
The best time to visit the canals is from 2:00 pm to 4:00 pm.
The busiest days at the Amsterdam canals are Monday, Wednesday and Saturday.
Take a look at our Amsterdam Canal tickets:
Float Your Way Through The Flower Market
#2 Free Thing To Do In Amsterdam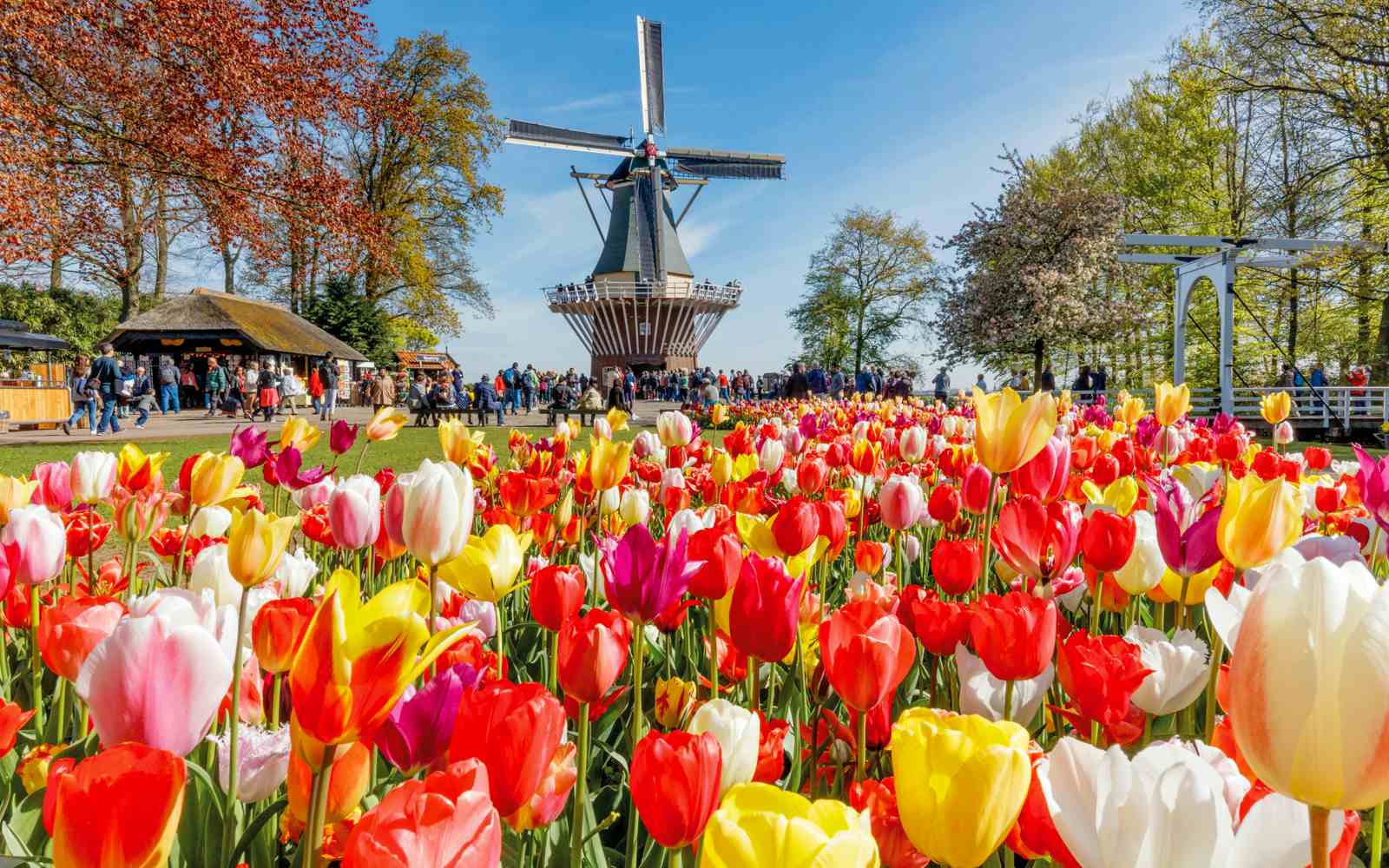 Love roses? Why not love harder? From yellow daffodils to purple lilies, take a deep stroll through the Amsterdam Flower Market. Located on the Singel Canal, between the Muntplein and the Koningsplein, Bloemen Market, commonly called the Flower Market, is the only floating flower market in the world. No matter what time of the year you visit, the flower market will be the most fragrant of places in Amsterdam. Feel free to sniff away at the flower market, and pull out your wallet if you can't resist buying a bouquet of flowers for your loved one. Best to carry a few euros while you are here.
Mon-Sat: 9:00 am to 5:30 pm | Sun: 11:30 am to 5:30 pm
Travel Tips
The best time to visit the Flower Market of Amsterdam is during summer and spring.
If you want to experience the festive mood of Amsterdam, you should visit the space in December.
As the national flower of the Netherlands, tulips are a great attraction out here.
There is an array of eateries and restaurants near the flower market.
Free Visit To Rijksmuseum Garden
#3 Free Thing To Do In Amsterdam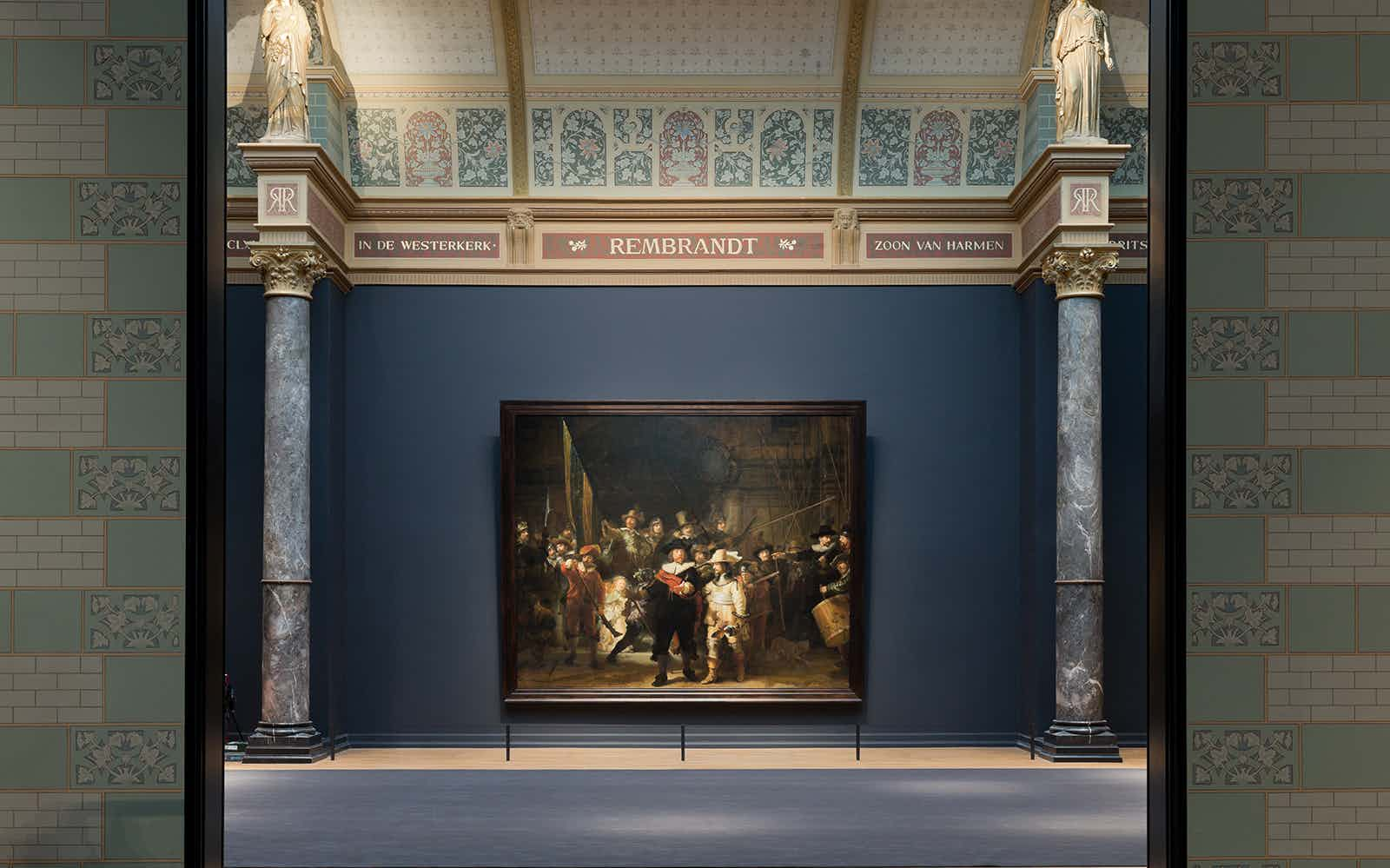 Like any other Amsterdam Museum, the Rijksmuseum offers something exciting and free to look forward to. Offering a veritable oasis to peacefully enjoy nature at its finest, the Rijksmuseum Garden is open to all guests for free. Stroll through this jaw-dropping gallery of flowerbeds, garden chairs, a summerhouse, fountains, a playground for children and much more without spending a cent! Add it to your bucket list if you need a calm, cultural and FREE place to spend some quality time surrounded by nature.
Open daily from 9:00 am to 6:00 pm
Travel Tips
If you wish to avoid the rush hours, visit before 10:00 am or after 3:00 pm.
-You can treat yourself to a nice gourmet lunch at Rijks.
Fancy yourself a visit to the Rijksmuseum? Check out tickets here:
The Craft Of Diamond Cuttings At Gassan Diamonds Tour
#4 Free Thing To Do In Amsterdam Amsterdam has been famously known as the 'City of Diamonds' for hundreds of years. Learn all about precious stones (carats, brightness, cuts, and shapes) at the Gassan Diamond Company for free. There are guided tours of the factory daily, available in over 20 languages. Join a guided tour to learn about the various stages involved in crafting diamonds and gain insight into the history and mysteries of the process.
Free Tour runs from 9:00 am to 5:00 pm
Travel Tips
You get an hour-long guided tour of Gassan Diamonds.
Guided tours are offered in Dutch, English, German, French, Italian, Spanish, Russian, Mandarin, Cantonese, Thai, and Indonesian (subject to availability).
Observe skilled craftsmen as they transform precious crystals into ready-to-wear accessories.
-Once the tour is done, you can browse through the extensive jewelry and watch collection in the boutique.
The Non-Profit Cannabis College
#5 Free Thing To Do In Amsterdam Want to learn more about Amsterdam's favorite herb? Head to Cannabis College now on your trip to Amsterdam. Situated in the Red-Light District, this non-profit center is not exactly a school but it is into educating people upon the subject while exposing you to an actual indoor Cannabis Garden.
What's even better? The place is absolutely free to visit, but they do have a mini request on a small donation from visitors who wish to provide free and factual information on the plant and its properties. Get an idea of shop etiquettes, try out a vaporizer, check out the bong displays and then some at the famous Cannabis college.
Open daily from 11:00 am to 7:00 pm
Travel Tips
You need to be at least 18 years of age to buy or consume marijuana products.
Visit the city's best 'coffee shops' that sell marijuana products.
Visit the city's best 'coffee shops' that sell marijuana products.
The Netherlands' Largest Library- Centrale Bibliotheek
#6 Free Thing To Do In Amsterdam Known to be the largest library in the Netherlands, the Centrale Bibliotheek (or the Central Branch of the Amsterdam Public Library) is a comfy space to kick back and relax a book, magazine, or newspaper in hand. The space houses over 1.5 million books, CDs, DVDs, periodicals and more, spread over 7 floors of pure bliss for book-nerds.
Don't forget to head to the 7th floor and experience the OBA theatre. Grab a meal at the restaurant that offers a spectacular view of the city.
Mon – Fri: 8:00 am to 10:00 pm | Sat-Sun: 10:00 am to 10:00 pm
Travel Tips
You can head up to the Le Place restaurant on the 7th floor for a bite.
Read a book or watch a movie from the largest library in the Netherlands.
You need a library membership to gain access to the library's resources.
Due to the ongoing Covid-19 scenario, we recommend you check with the attraction for any updates in terms of opening hours.
Buy Your Favourites At Tony's Chocolonely
#7 Free Thing To Do In Amsterdam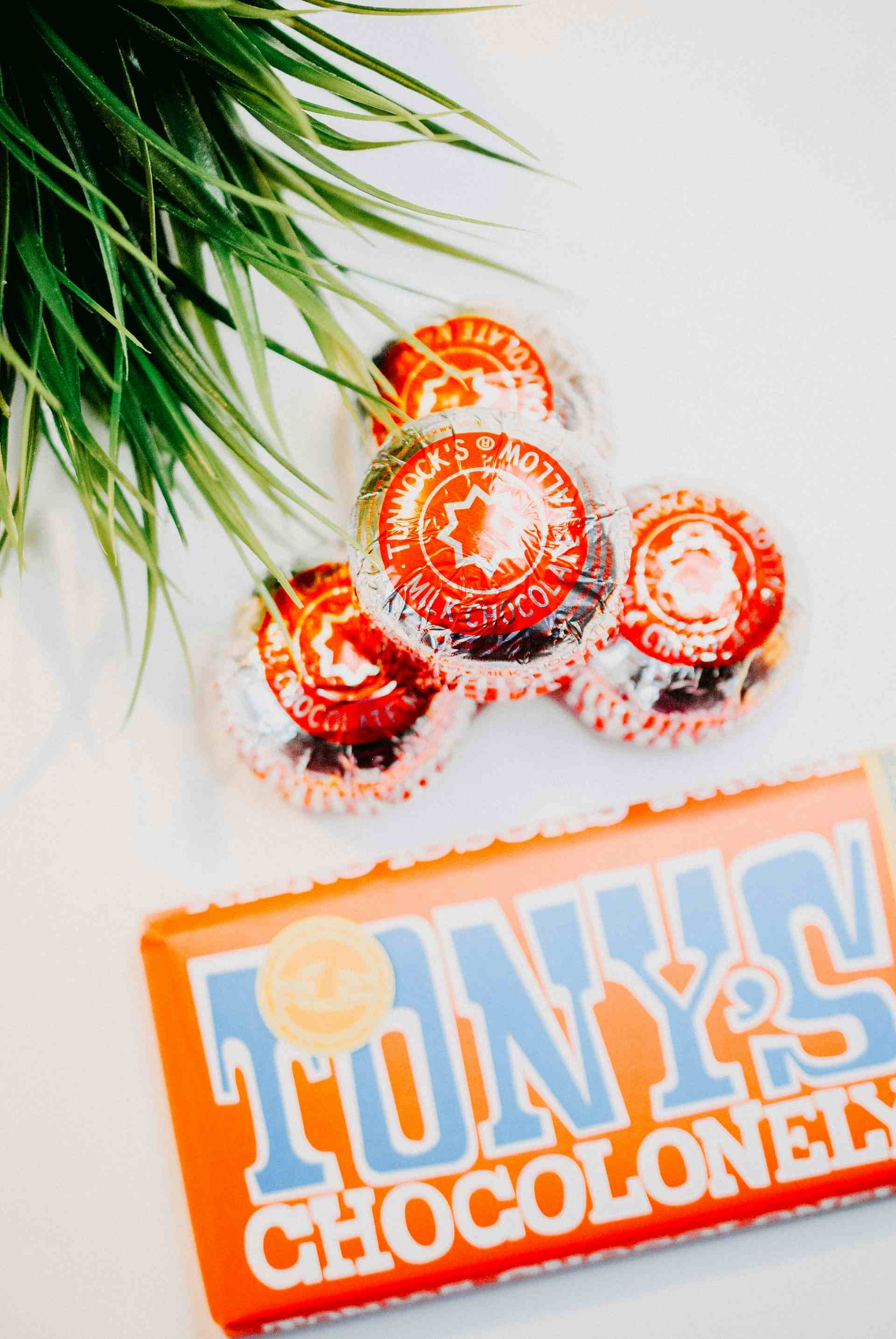 Are you a chocolate lover? Well, then head to Tony's Chocolonely super store and get a taste of the finest candy bars you'll ever find. Located in the heart of the city, the store sells a variety of delectable candies! Try out the free samples provided at the store and buy the ones that suit your palette. Besides, who could say no to free chocolate?
Open daily from 11:00 am to 5:00 pm
Travel Tips
Get a sample of the newest flavors at the store.
Learn all about the chocolate industry and get to make your own chocolate bars as well.
There is no entry fee on the day – all you have to do is display your pass.
Check Out the Red-Light District
#8 Free Thing To Do In Amsterdam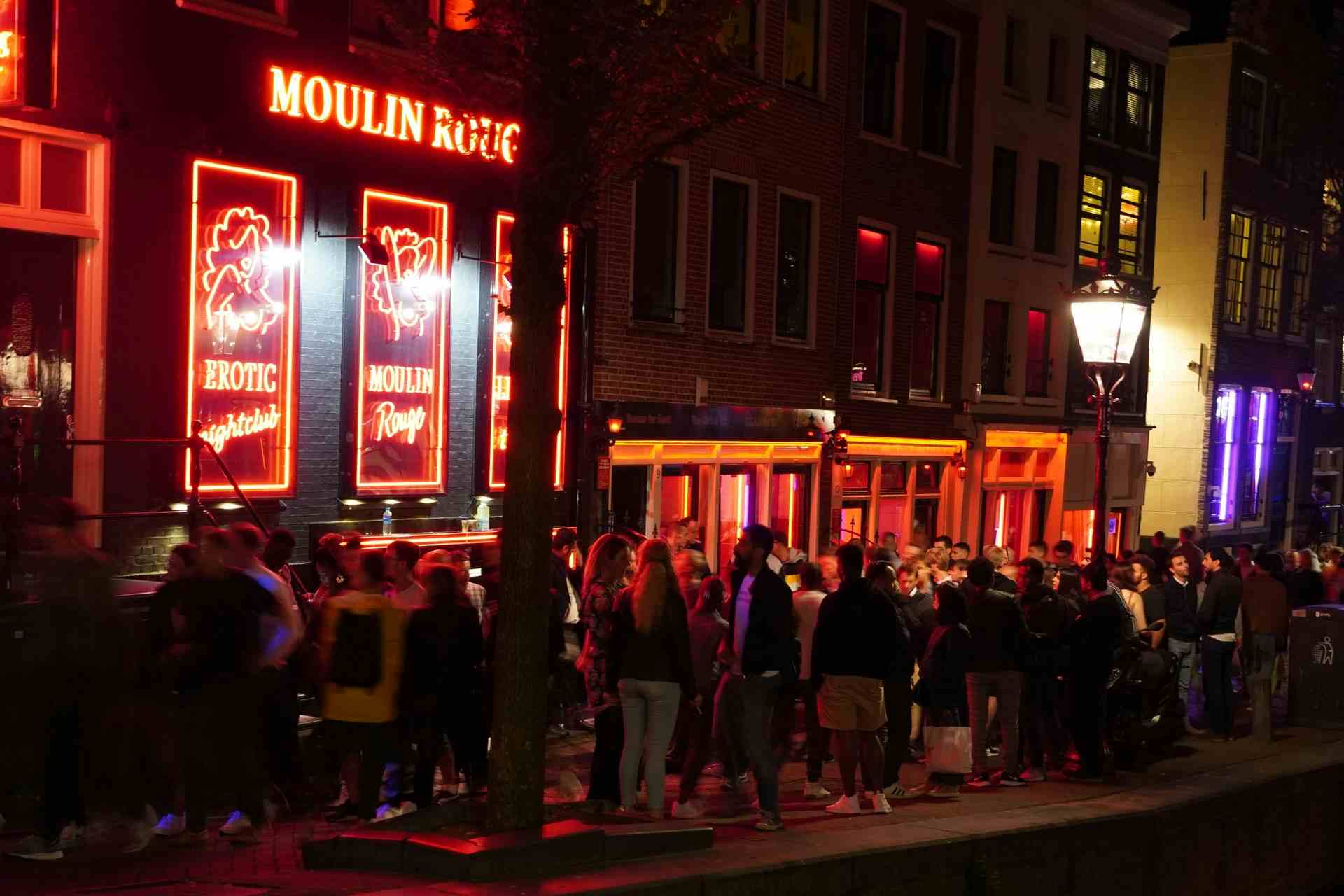 The Red-Light District in Amsterdam is very famous for its window brothels and coffee shops. Located in the oldest part of the town, the place is lined with sex shops displaying all sorts of sex toys. Satisfy your curiosity as you stroll through the red-light district, even as a mere window shopper. Don't forget to take a peek through the strip clubs.
Travel Tips
Beware of pickpockets in the area as they are quite prevalent.
Photography is strictly prohibited. It is advised not to click pictures through windows either.
Minors are not allowed in the clubs in the area.
Partake In The Friday-Night Skate
#9 Free Thing To Do In Amsterdam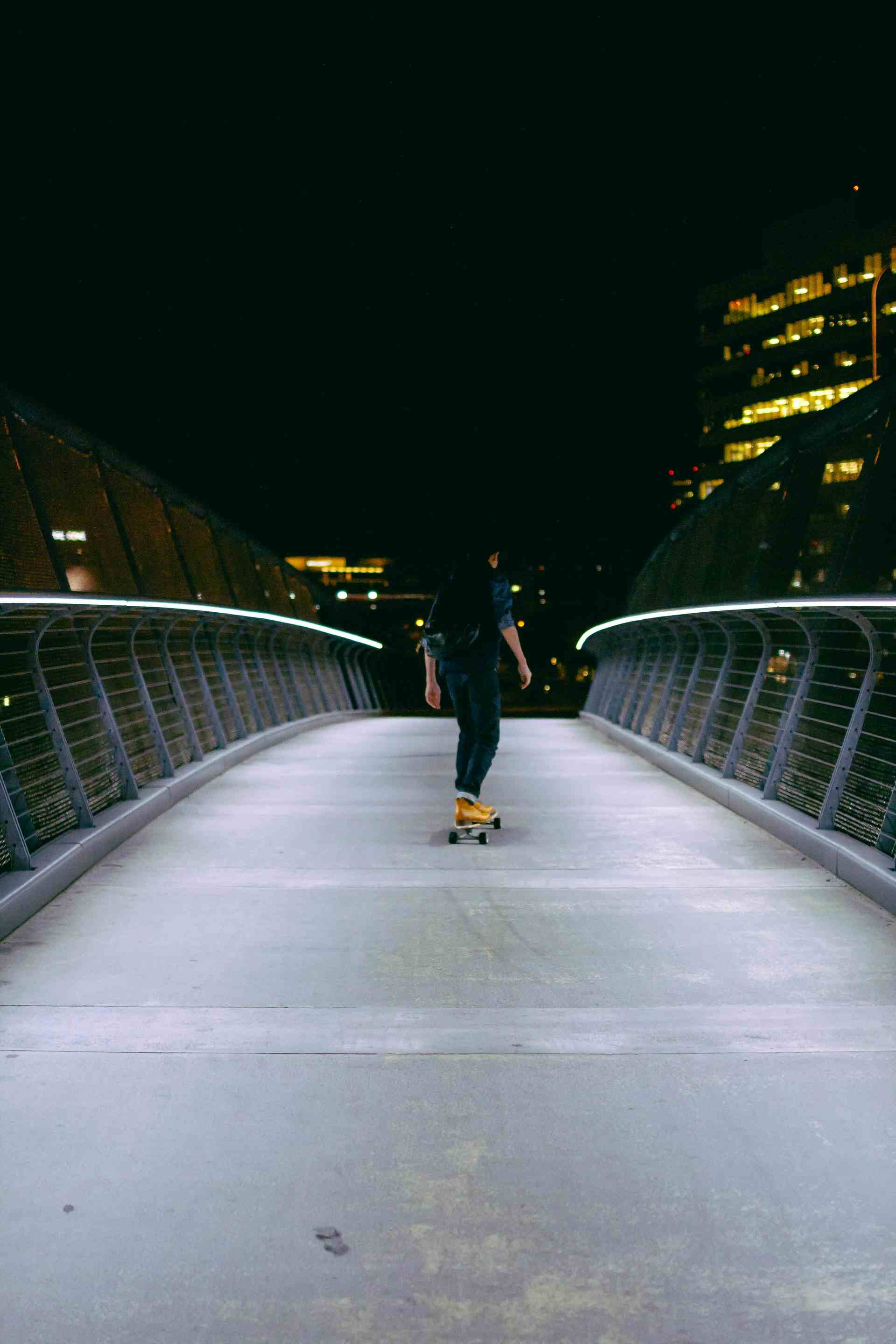 Friday night in Amsterdam means one thing to a particular group of skaters: skating! A tradition carried out since '97, you'll find people from all over the world assemble at Vondelpark (next to the entrance of Roemer Visscherstraat).
This is a great way to burn those calories every Friday night for FREE! At 8:30 pm, the group skates begin but make sure you carry your own skates for the activity. Apart from this, you can explore the other fun happenings of the neighborhood.
(Note: Due to the Corona crisis, the FNS will not continue as of 2022 – FYI)
Friday: 8:30 pm – 10:30 pm
Travel Tips
The Friday Night Skates take place only if the roads are dry. In case the weather is rough, there can be last-minute cancellations as well. So, make sure you keep yourself updated by checking its Facebook page.
If you wish to skate your way into the group, make sure you carry one yourself as you will not be provided with any at the venue.
Join local in-line skaters while they set off from Vondelpark for a mass skate every Friday night.
PS: Since you are already there, take a tour of the two iconic structures a stone's throw away – Rijksmuseum and the Van Gogh Museum.
Check out tickets here:
Take a Ride on the Ferry
#10 Free Thing To Do In Amsterdam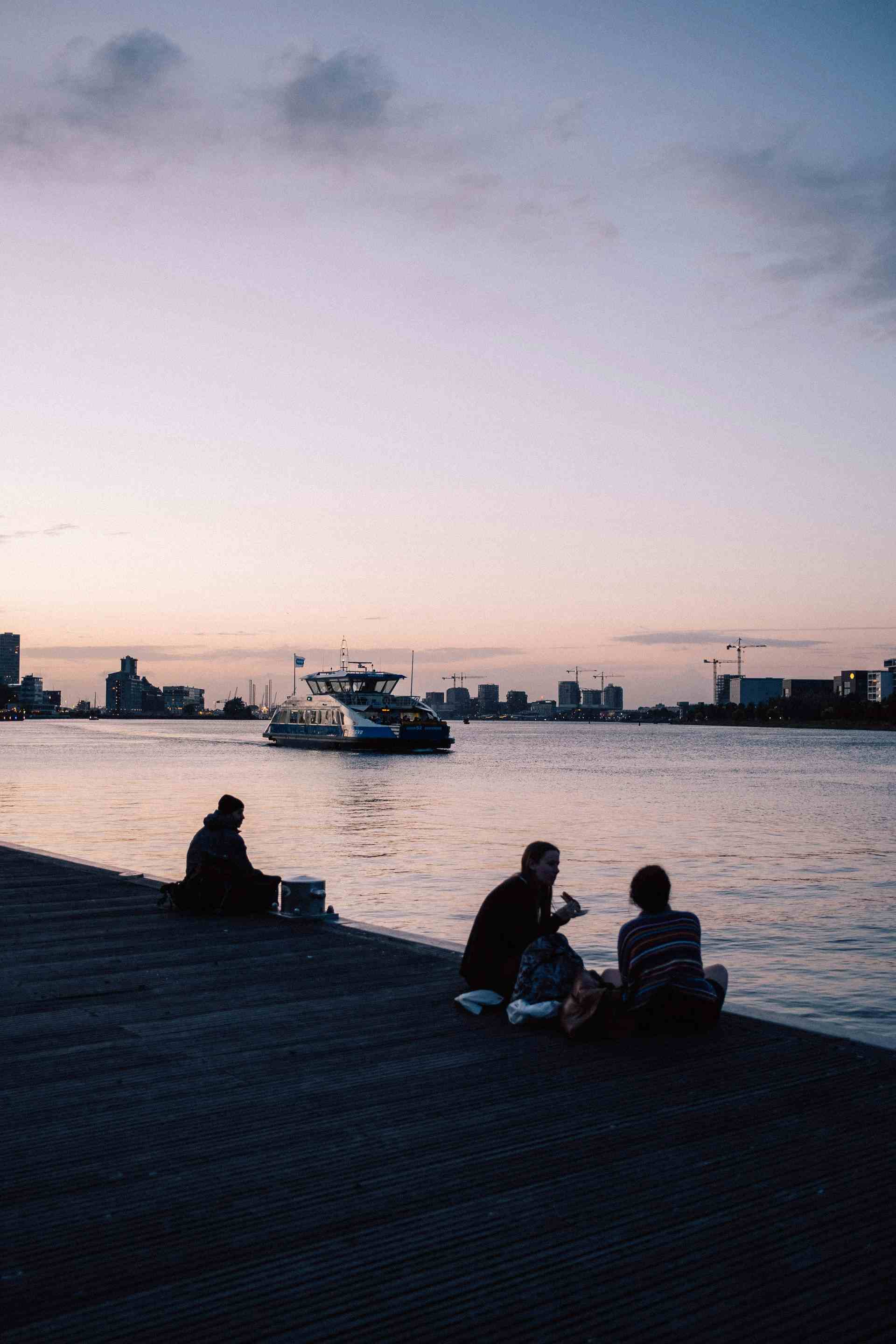 When in Amsterdam, your trip is most certainly incomplete without taking a ferry ride to your sailing through the favorite locations in the city. You can opt for different ferry routes and you know what's the best part, it's FREE!
If you are slightly crunched in terms of money, but still want to make the most of this trip, there couldn't have been an excellent alternative to go on a cruise. You will be able to sail across the river IJ, allowing you to get from one end of the city to another.
Travel Tips
The ferry rides across the IJ are absolutely free, and hence you do not need to purchase a ticket before boarding.
There are digital countdown boards that help you keep track of when the next ferry is due to arrive.
Make sure you step aboard the ferry, allowing room for those who are behind.
Check out tickets here:
A Peek Into A Writer's Life at Multatuli Museum
#11 Free Thing To Do In Amsterdam Multatuli Museum is a small and modest museum situated on one of the small streets of Old Amsterdam and is dedicated to one of the most celebrated Dutch writers – Edward Douwes Dekker. Taking the pen name Multatuli, Edward wrote a lot about corrupt colonists during the Dutch East Indies. The museum-home portrays his works and displays all artifacts during his time in Indonesia.
Tue: 10:00 am to 5:00 pm | Sat-Sun: 12:00 am to 5:00 pm
Travel Tips
If you wish for a guided tour by the Museums' curator Jos van Waterschoot, it costs € 3,50, with a minimum of 5 participants per tour.
You can buy books that give information about the museum.
You can get to the location either by walking or through a tram. From the central station, you can take lines 1,2,5,13, or 17.
Enjoy a 360-degree Panoramic View of Amsterdam
#12 Free Thing To Do In Amsterdam There are a lot of attractions in Amsterdam that are too hard to visit in just one trip. If you want to witness the city as a whole, there are a couple of places that can grant this wish of yours for free. It is quite simple - just show up and make your way to the panorama at the following locations.

The NEMO Science Centre: Heading up to the Panorama terrace of the science center is absolutely free. Although if you wish to enter the museum, you will need to get tickets for the same. The viewing point is 22m high and you can climb your way up the stairs on the easter side of the building.
Tue – Sun: 10:00 am to 5:00 pm (NEMO is open on Mondays during school holidays)
Travel Tips
Learn all about various scientific concepts and get to experience them in person.
Duration to explore the place can take at least 3 hours.
Amsterdam Central Library: Fancy reading? Head to the public library of the city for free. Not just it, you can also enjoy a panoramic view of the south side of the city from up its terrace on the 7th floor.
Mon – Fri: 8:00 am to 8:00 pm | Sat-Sun: 10:00 am to 10:00 pm
Travel Tips
You need a membership to check out the material at the library.
Take a break and grab a bite at the restaurant on the 7th floor.
Explore The Rest of Amsterdam
---
Fancy heading out to some other must-visit Amsterdam attractions? Take inspiration from our list of the best things to do in Amsterdam here. Use our comprehensive Amsterdam Travel Guide to explore the rest of Amsterdam in a hassle-free fashion with all the need-to-know information in hand.
Free Things To Do In Amsterdam