Venice is one of the most popular tourist destinations in Europe. Each year, millions flock into the city to witness the Canal City's grandeur. Seeing canals instead of lanes is probably the most bizarre, yet beautiful thing you are likely to witness. The gondola rides are most likely the first image that comes to one's mind when thinking of Venice, but the city has a lot more to offer. This is possibly the reason why Venice is never devoid of tourists. In order to see the city in its full glory despite the crowd, you need to equip yourself with some insider tips. Read on and follow the tips below for a wonderful trip to Venice.
Venice Essentials
---
Starting with the essentials, here's what you must know before getting to Venice.
Best Time To Visit Venice
---
Although Venice does not really have an off-season, you must veer away from the summers, weekends, and the days of the carnival. The best time to visit Venice, keeping in mind both the weather and the tourist hordes, are the months of March, April, October, and November. Here is a complete guide on the Best Time to Visit Venice.
Venice Travel Tips 101 - A First Timer's Holy Grail
---
Below are the tips and hacks you're here for. Read on and thank me later!
#1 Stay on the Venice Islet
The city of Venice is an archipelago of tiny islets divided by canals. If you're in Venice for a short period, we strongly recommend staying in one of the six central districts of Venice: Castello, Cannaregio, Santa Croce, Dorsoduro, San Marco, and San Polo for a time-efficient trip. Else, you will spend half your time on ACTV buses getting from one islet to the other!
#2 Take a Gondola Ride. No second thoughts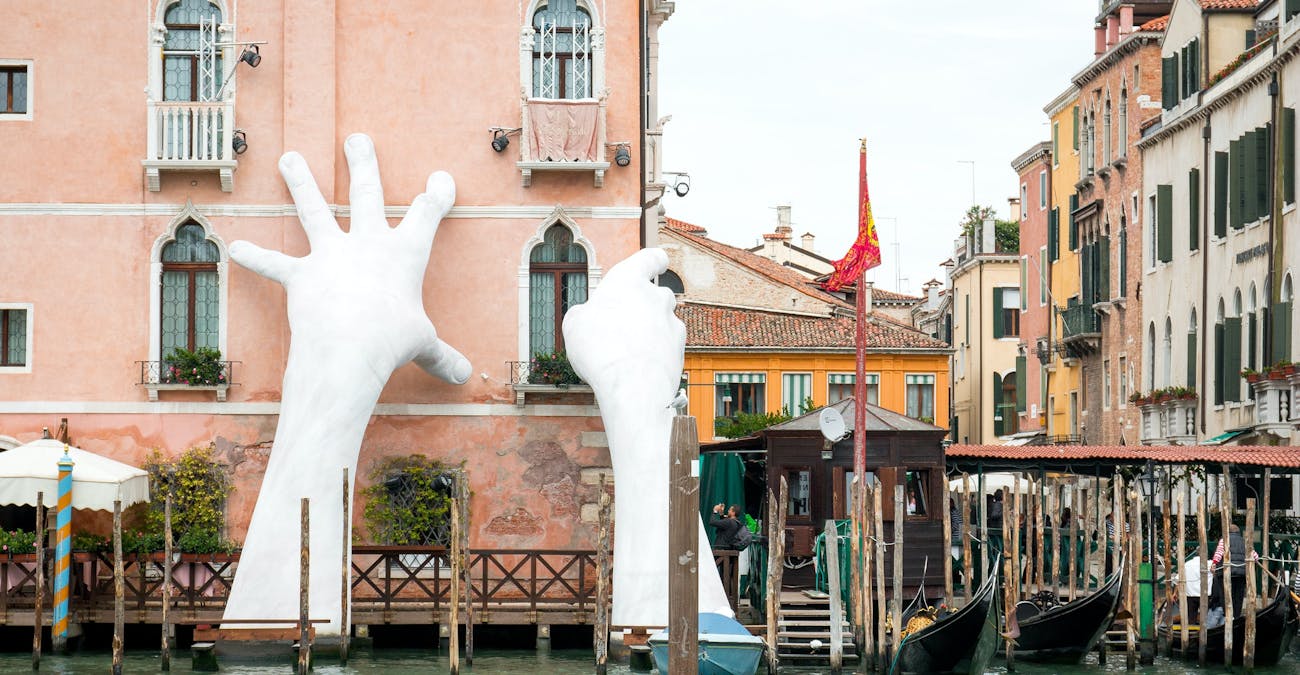 The Gondola is probably an identification mark of the city. These appear on all commercial promotion of the city's tourism and hence can seem a bit overrated. But believe us, a canal ride of the city is every bit as beautiful as it is hyped. It is the best way to know the leisurely lifestyle of Venice.
Popular Discounted Gondola Tours. Grab them and avoid haggling with gondoliers!
#3 Travel Light
The water taxis and ferries do not always drop you right in front of your hotel. It is highly likely that you will need to walk for a while to get to your hotel. You may have to cross a few step bridges as well. So travel light and expect some walking to be involved during the commute. If you're arriving by bus or train, you have to cross a rather steep bridge to get to the city center, hence traveling light is highly recommended.
#4 Avail the Crowd Prediction Tool
Traveling to Venice is delightful with its numerous museums, cafes, art galleries, and canals. If there is one inescapable downside to Venice, it is the crowd that never seems to relent. It is for this reason that the city has launched an application that can roughly predict the crowd you are likely to face on a given day. Use it before booking your flights and use is before stepping out for the day.
#5 Skip the Line tickets are an actual blessing
Venice is always crowded. The city is on 50% of the world's bucket list and is almost always swarming with tourists. If you intend to save time and make the most of your visit, rather than standing in 2-hour long queues to enter the popular attractions; grab Skip the Line tickets or Guided Tour tickets in advance. You can thank us later!
Skip the line tickets for top attractions in Venice
#6 Keep a Map Handy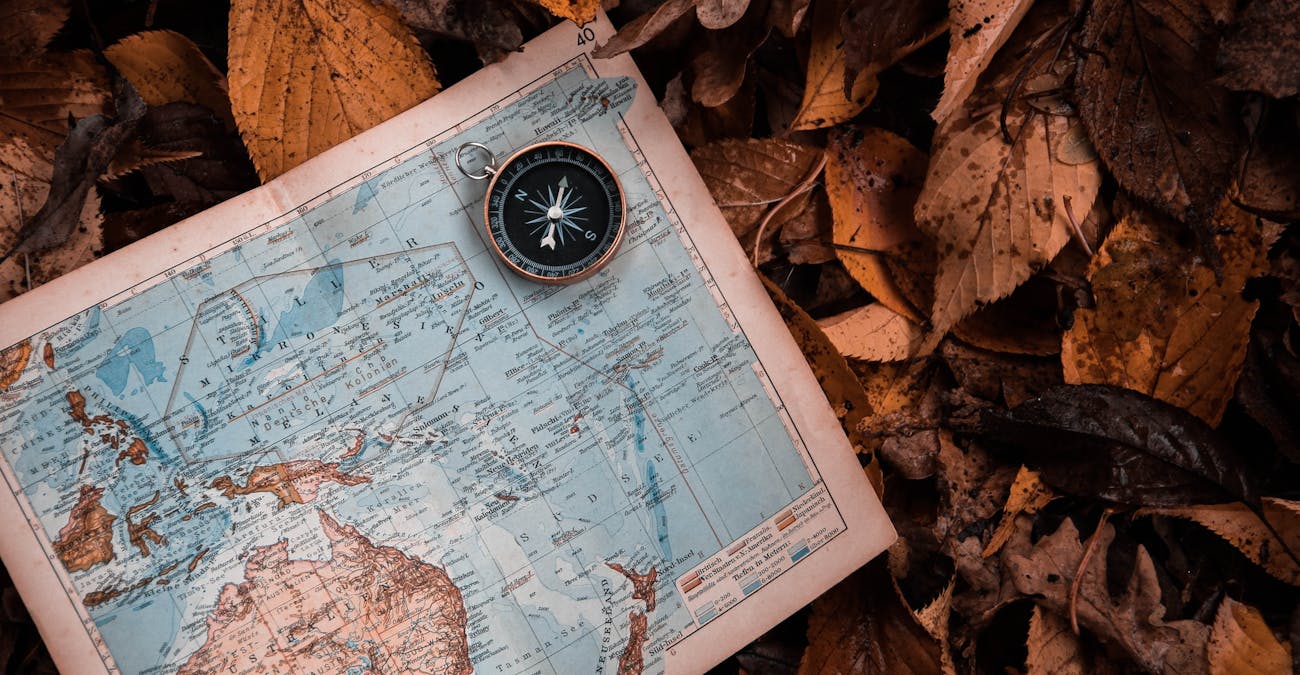 It is said that if you are planning to get somewhere in Venice, it is always good to give yourself some additional time and have a map handy as you are very likely to get lost. Venice is an old city with alleyways that aren't always well documented online. Wing it the old school way and carry a map, you'll do fine. Also, you never know what a serendipitous surprise a wrong turn can be!
#7 Public Toilets are Expensive
Public toilets in Venice are clean and can be used without any qualms. Except, the toilets are not present everywhere and have a fee of €1.50! A quick tip would be to find a cafe and order an espresso or pastry. That's likely to cost you lesser than the public restroom fee!
#8 Tour With a Local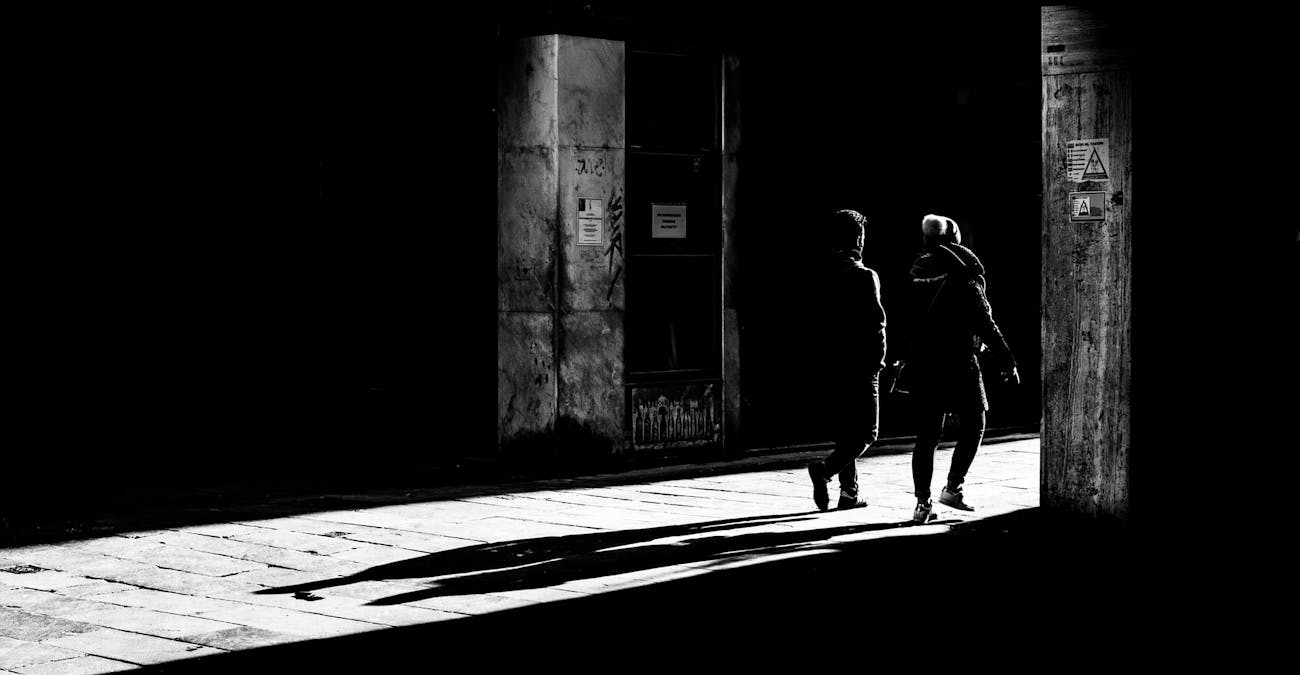 While you'll find aplenty about cities like New York and London on the internet, most parts of Venice are still a mystery to the world wide web. As such, the best way to explore the city is with someone who knows the city like the back of their hand. Head out with a local and discover the city through a local's lens. You'll definitely learn a lot more than what the internet can feed you.
#9 Visit Artisan Workshops In the age of large scale manufacturing, it is tough to find artisans practicing their art in their private workshops. That is unless you are in Venice. You are likely to bump into many local artisans going about their daily artistic chores and you are more than welcome to stand and watch. Nothing like it if you can buy a small something from them and help sustain their livelihood. Be it a souvenir or a small donation to support them, you'll cherish a visit to a local artisans workshop in Venice.
#10 Amble by the Local Markets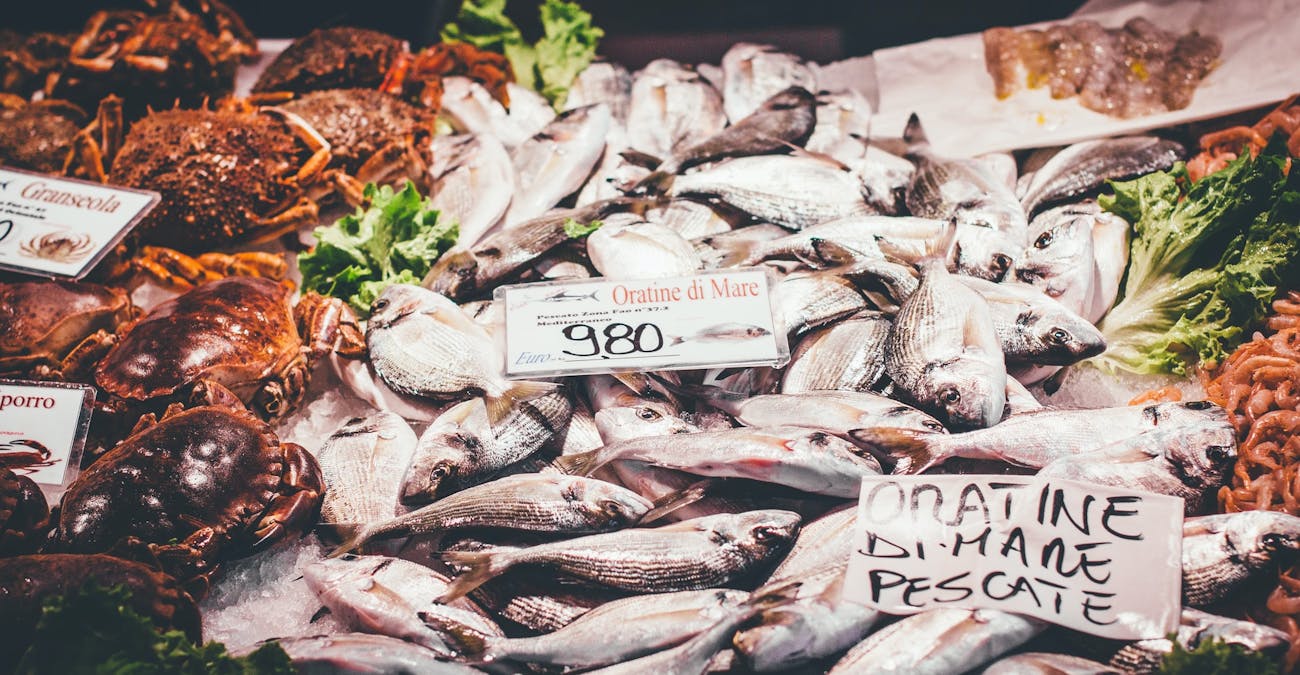 The local markets of Venice are sure to leave a mark on you. These colorful markets come to life during the day as the local residents, as well as the restaurants, scramble to get their needs sorted. You can buy fresh local produce at a minimal rate from these markets. Be it Mercato di Rialto or Mercatino di San Giobbe that you choose to visit, you're in for a sensory treat!
#11 Ditch the heels in Venice
Venice is a vehicular free zone, which means you're likely to be on foot for a good part of the day. If you're not walking, you're likely to be in an ACTV bus which is bustling with locals and tourists alike. Strap on your favourite walking shoes and your legs will thank you by the end of the day. Cobbled streets, bridges, hopping onto gondolas etc could turn into a nightmare with heels.
#11 Make time to visit the Outer Islands
While the islet of Venice is definitely the most happening, there are other islands in the archipelago that deserve a visit. If you're in Venice for more than a day, we strongly urge you to check out the island of Murano, Burano, Torcello and the sandy island of Lido. There are organized Island-Hopping tours in Venice and signing up for them could help save time. Else, plan your day around the Vaporettos schedules; not the most recommended however.
#12 Venice is almost always flooded
'Acqua alta', which is what the locals call this occasional flooding can be bit of problem in Venice. It gets really bad on certain days of the year, good part being - it lasts only a couple of hours. Note, it is not all over the city, so you can either avoid the flooded area, which is mainly around San Marco, or walk on the heightened sidewalks. If you want to be prepared, check the forecasts a couple of days prior to your arrival. If it says '80 cm above sea level', this means only a very little flooding, and only when it's 100 cm above sea level will you need to adapt your routes.
#13 Water taxis charge a "difficulty fee"
If you're planning to splurge a little and cruise around in a water taxi, know that there is a 'difficulty fee' applicable if your hotel/pick-up point is located on a small congested canal. Factor this in while booking your water taxi.
#14 Get tipsy at a Bacaro
Bacaros are Venetian-style wine bar with snacks where you can devour a glass of Friulano (white wine) and sarde e saor (fried sardines and onions) or baccalà mantecato (salt cod prepared to have a creamy consistency). If you are lucky enough, you could smack clean a plate of granseola (crab) for next to nothing!. Bacaros are where the locals unwind after a day's work, so join them and you're in for a good time.
#15 If a beach is on your mind, head to Lido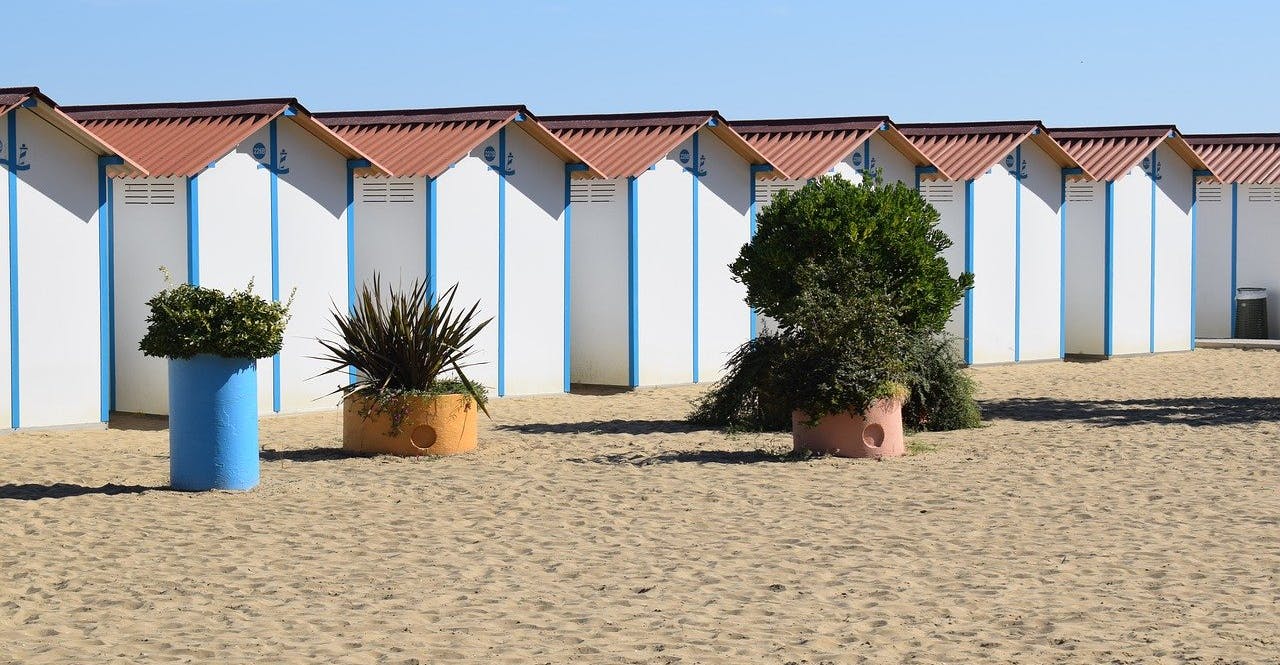 Lido, the largest of Venice's islands is a narrow strip of land which separates the central part of the Venetian lagoon from the Adriatic Sea. With an 8 mile expanse of golden sandy beach and the Adriatic waves calmly kissing the coast, it makes for a great beach to lounge on a sunbed (available on rent), read a book, sip a Piña colada or take a quick dip. Your pick!
#16 Be ecofriendly and carry a refillable water bottle
It is absolutely safe to drink water from the water fountains in Venice and you're likely to find one in every Piazza. Carry a bottle along and refill away. It's definitely cheaper than grabbing a bottle every time.
#17 Gelato = Gelateria S.Leonardo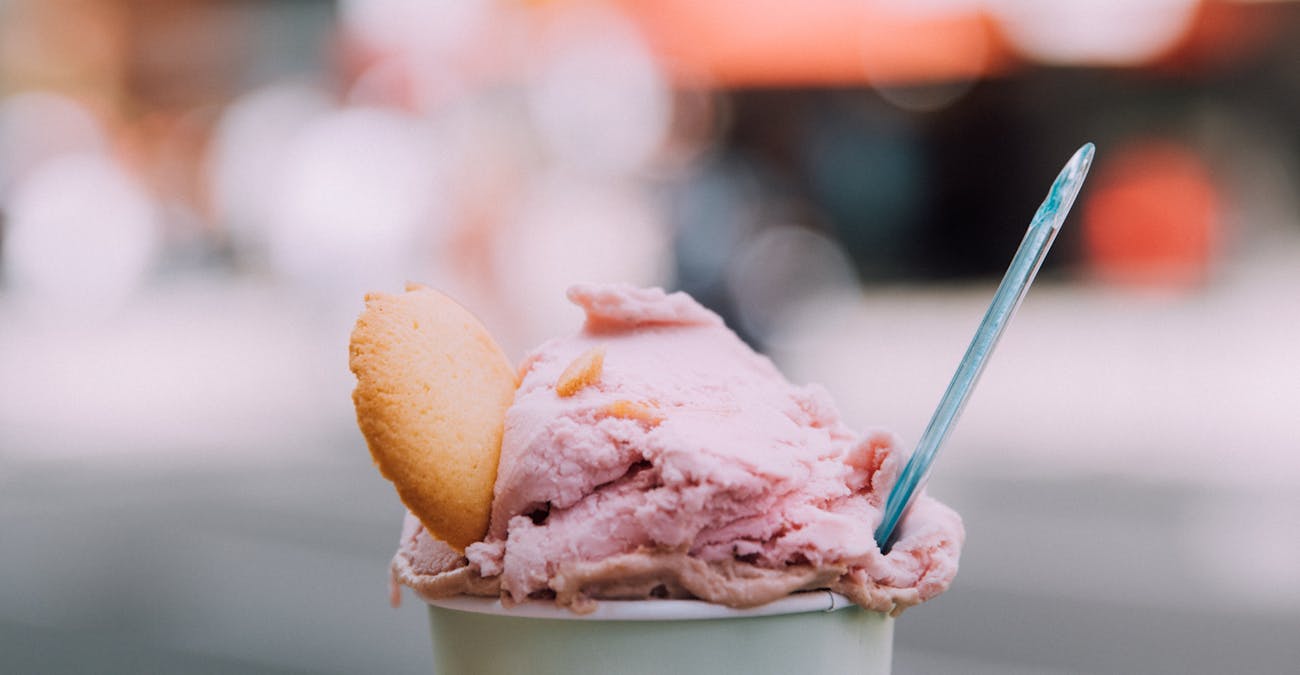 Gelateria San Leonardo is a no frills small gelato shop selling massive scoops of quirky gelato flavours at a reasonable price. It's best known for its variety and value for money. Here's a quick insider scoop on how to spot good gelato in Italy - Guage the colour of the gelato. If it's a banana flavoured gelato and the yellow is brighter than a normal banana skin; chances of artificial flavours are higher.
#18 Nightlife in Venice in non-existent
Venice's nightlife is pretty much non-existent, unlike other Italian cities. You can term it a sleepy town as most of the people who live here are those who work with tourists, run family businesses; most things which wind up by 7 PM. So, sleep early and head to Piazza San Marco early morning to consume the quiet beauty of the place without rubbing shoulders with a million other tourists.
#19 Make sure to visit Libreria Acqua Alta Bookstore
If you're one to love quaint bookstores (or highly instagrammed spots), then a visit to Libreria Acqua Alta Bookstore is an absolute must. The name of the bookstore translates to "bookstore of high water", an attempt to combat the city's constantly rising waters. The interiors are a heady surprise - books, magazine, maps and other ephemera piled and crammed into waterproof bins, bathtubs and even gondolas to protect the books! You'll also find several beaded chandeliers, mannequins dressed like old Venetians, and oars hanging from the wall; all a part of the charm. The store is also home to more a couple of stray cats, who take shelter atop the stacks during the rising tides.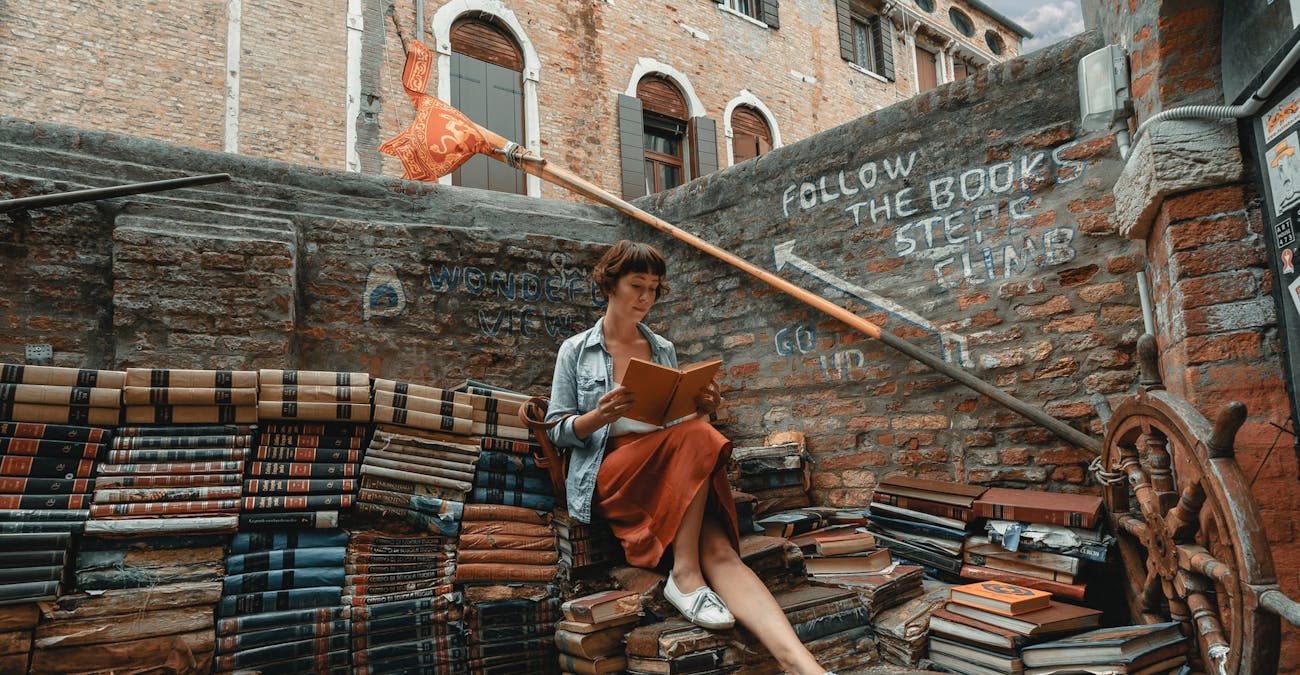 #20 Did you know Venice is a treasure trove of museums?
While everyone knows the Doge's Palace, did you know Venice has almost a 100 museums! Yes, this tiny island is home to a 100 museums and if you're a museum-lover, you must go beyond the Doge's Palace. Read all about the top museums in Venice and plan to visit atleast 2-3 of the museums in Venice. You can even grab the Venice Museum Pass and gain entry to each of them at a discounted fare. Here's a detailed blog on curating an itinerary with the Venice Museum Pass.
Tips For Saving Money On Transportation In Venice
---
Grab your ACTV Water Bus Pass, depending on your itinerary. If you are planning to walk for most of the day, grab the hourly ticket. If you're planning to go island-hopping, the day pass will come handy.
Do not ask the water taxis to drop you to your hotel inside a narrow canal as that that might end up in you paying a hefty surcharge (difficulty fee).
Venice is one of the most pedestrian-friendly cities in the world. The charm of this city lies in its tiny alleyways, cobbled piazzas and umpteen bridges. Make sure you spend a good amount of time walking and feasting on some delightful Venetian architecture.
Do not buy a long term ticket for transport from the airport as the intra-city transport is managed by different authorities than the airport to the city shuttle, and hence you won't be able to use that ticket in the city.
Buy Vaporetto tickets from the newspaper stands or sales booth before getting onto the vehicle to save some money. You can buy the tickets on board as well at a higher price however.
Declare that you do not have a ticket to the staff if you are getting up on a Vaporetto without one. If you fail to declare, you will have to pay a hefty fine in addition to the original ticket price.
Tips for Saving Money on Food in Venice
---
Steer clear of the restaurants around tourist attractions. Restaurant with flags of multiple countries, Italian music playing, and tourist menu advertised can generally be interpreted as "expensive" and "least authentic"
If you aren't looking for an elaborate menu with multiple courses of food to choose from, walk into a bacari. There are places that offer small portions of food and wine (known as cicheti and ombre) at an affordable rate.
Have your breakfast sorted at one of the Venetian deli outlets. These places provide freshly made food options at a reasonable rate.
If you have a refrigerator in your service apartment/hotel room, visit the local markets as early in the day as possible and get the freshest produce in the area at a cheap rate.
You're likely to be saying double the price for sitting down and eating a meal than standing and eating a meal. Along with your meal, a hefty service charge and table charge is slapped; so stand and indulge your meal if you're on a budget.
Ask for "acqua semplice" or "acqua da rubinetto" to get tap water to drink. Places can charge up to 5 euros if you ask for mineral or filtered water.
More Tips To Save Money In Venice
---
Being a vehicular free zone, you're only mode of arriving from the airport is via a water taxi or vaporetto. Make sure you book your hotel close to a ACTV Vaporetto stop to avoid lugging your luggage and/or paying a hefty luggage carrier fee.
Some of Venice's most celebrated sights don't cost a penny. There are 139 churches in Venice and two of the best churches in the city - Basilica di San Marco and Basilica di Santa Maria della Salute don't have an admission fee!
If your pockets are not deep enough for a gondola indulgence, a traghetti ride should give you a faint essence. Traghettis are used by the locals, hence cheaper and less touristy.
Don't spend more than 3 EUR for 3 scoops of Gelato. If your gelataria is charging anything more than that, it's a rip off!
Beware of veiled sales pitches, especially when you sign up for guided tours. Some hotels will try selling you a "special boat ride and tour" for free and most times, these packages turn into high-pressure sales visits. Don't fall for these tourist traps where you'll be forced to shell out money for things you don't really want.
Climb atop the San Marco Campanile for the most amazing aerial views of Venice. It is one of the cheaper attractions in Venice, costing only €8 and is worth every penny.
If you're one to like cooking, the fresh produce that's brought into the marketplace in Venice will make you weak in the knees. Grab some and cook yourself a meal. Definitely cheaper (and debatably tastier) than the other restaurants in Venice.
Top 10 Things To Do in Venice
---
I'm sure you have your itinerary all sorted, but here are our top 10 favourites in Venice. If any of these are missing from your itinerary, make sure you squeeze them in! There are a few recommended tours for each attraction, so if you haven't grabbed tickets as yet, now would be a great time.
1. Doge's Palace
Ranked 2nd amongst the Top 10 Things To Do In Venice by TripAdvisor 2018, the Doge's Palace was the historic seat of the La Serenissima, the Venetian Republic and sheathes secrets that have rarely left the walls of the Palace. Read more about the Doge's Palace.
2. St. Mark's Basilica
St. Mark's Basilica, one of Venice's most-visited sights and one amongst Italy's top cathedrals is an absolute must-see once you step foot in Venice! It houses the mortals remains of St. Mark and is considered the world's finest blend of Byzantine, Romanesque, and Gothic architecture. Read more about the St. Mark's Basilica. 3. Gondola Tour in Venice
Gondola ( pronounced as Gone-duh-la) are Venetian flat bottomed rowing boats built specially to waft by the Venetian lagoon. Gliding on a gondola is said to be the most romantic way of exploring the tapering alleys and charming landmarks of Venice you can't imagine reaching on foot. Read on for quick tips you must be wary of before taking a Gondola ride in Venice.
4. Teatro La Fenice
The name La Fenice translates to "The Pheonix" and is a perfectly fitting moniker for this opera house that has been rebuilt from ash twice over during its existence. Book an audio-guided tour of the Teatro La Fenice and explore the history seeped interiors of this opera house.
5. Leonardo Da Vinci Museum
Situated in old town centre of Venice - Scoletta Di San Rocco, the Leonardo Da Vinci Museum is a glimpse into the mind of the Italian Renaissance polymath whose areas of interest spanned from painting to engineering to history to geology, and even cartography! Don't miss this lesser known gem in Venice. Grab discounted tickets to the Leonardo Da Vinci Museum.
6. Jewish Museum Venice
Flanked by two Venetian Synagogues in the Campo of the Ghetto Novo, the Jewish Museum is a rather compact yet abundantly rich museum founded in 1953 by the Jewish community residing in Venice. Visit the Jewish museum and get a glimpse into the Jewish festivities alongside ritual artefacts dedicated to the history and life of Venetian Jews.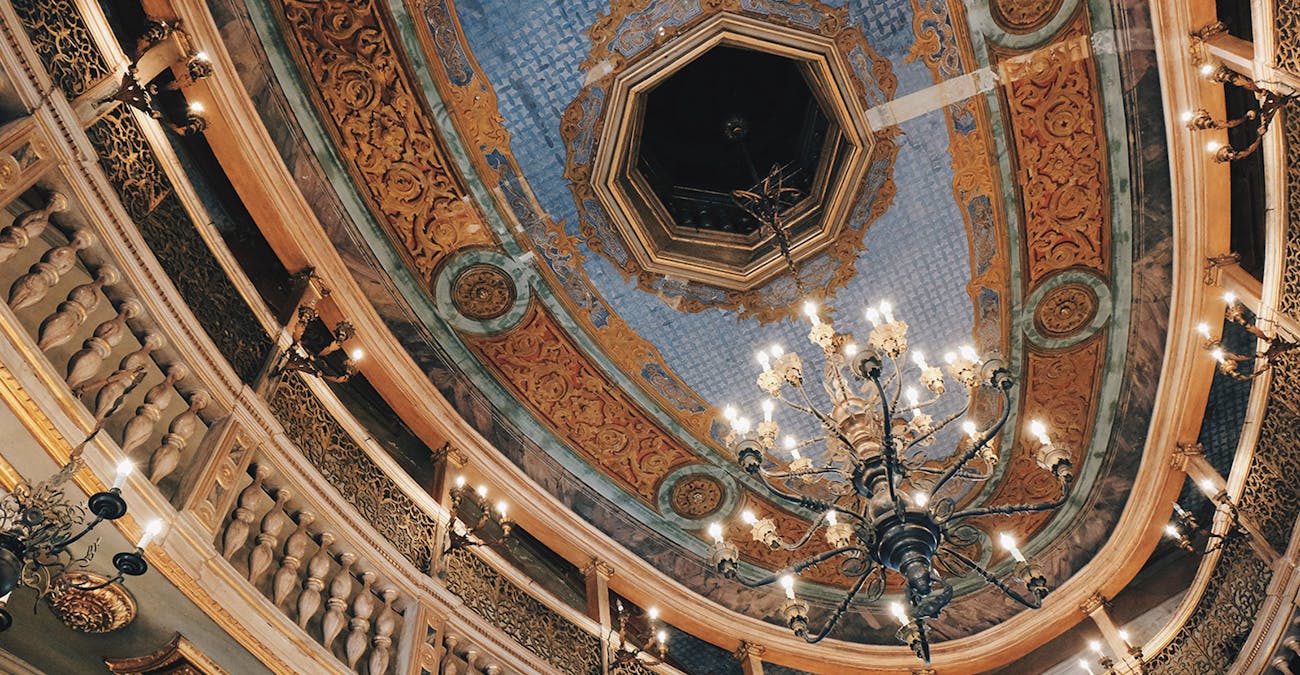 7. Rialto Market Food Tour
Get insider foodie scoops from a local docent who will take you to the best of the best eateries around town. Eat fresh seafood off the hook, smack clean a plate of the best tapas in town and travel like a local on a gondola on this culinary route. Check out this top rated Rialto Market Food Tour.
8. St Mark's Campanile
St Mark's Campanile is the bell tower of St Mark's Basilica in Venice. This 98.6 meter tall tower is located in one corner of Piazza San Marco and is one of the most recognizable symbols of the city. Climb atop the tower for splendid views of Venice city. 9. Murano, Burano & Torcello
After savouring all of St. Mark's Square and Dosrudo neighbourhood, hop on a vaporetto and swoosh off to the enchanting islands of Murano, Burano and Torcello on the Venetian Lagoon. Each one better than the other, island hopping has never been more fun. Read all about taking a day tour of Murano, Burano and Torcello.
10. Peggy Guggenheim Collection
The Peggy Guggenheim Collection is a modern art museum in the Dorsoduro district of Venice. It is one of the most visited attractions in Venice. This palatial canal side home showcases a stockpile of surrealist, futurist and abstract expressionist art; a delight for art lovers across the world. Ready to explore Venice?
---
Here are a few more guides that should help you plan your visit.