Venice, the capital of Italy's Veneto Region, is built on an archipelago of over a hundred small islands in the Adriatic Sea. The city is the most visited in Italy, and famous for its unique urban design, in which the islands are connected by bridges and canals. The only modes of transport are on the water or on foot. Visiting Venice during Easter week offers a unique experience for Christians and non-Christians alike. The beauty of the city is only made better by the blossoming of spring. With the weather being pleasant, many activities taking place and the long weekend due to Easter, Venice is a must-visit during this time.
Easter in Venice 2022
---
Easter falls on Sunday, 17th April, 2022, with decorations going up around the city in the days leading up to it. The week before Easter, from 10th-16th April, is known as Holy Week, which is the last week of Lent. Palm Sunday, the Sunday before Easter Sunday, marks the beginning of Holy Week with a Christian moveable feast to commemorate Jesus' triumphal entry into Jerusalem. Holy Wednesday or Spy Wednesday, the Wednesday before Easter, commemorates the act of betrayal committed by Judas.
Maundy Thursday, which follows Spy Wednesday, commemorates the foot washing and the Last Supper of Jesus. Good Friday, the Friday before Easter Sunday, commemorates the crucifixion of Jesus and right afterward, the celebrations unofficially start with a special evening church service, although transport, businesses, and shops continue as usual.
Easter in Venice – Traditions and Festivities
---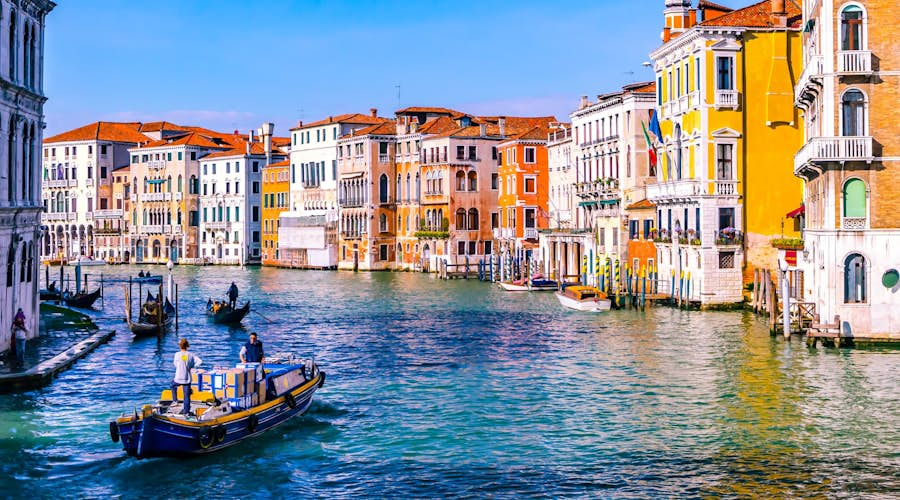 Venice is the best place you can be to experience traditional Easter celebrations. Although most of the locals will be fasting for Lent, the atmosphere in the days leading up to Easter is filled with excitement and celebration. The streets are decorated with colorful Easter eggs and the festive spirit is clearly evident in the air. On the day of Easter, the locals attend Easter mass and light candles. The resounding ring of the church bells is heard across the city. The locals indulge in a delightful feast that includes lamb dishes, chocolate Easter eggs, and many more scrumptious meals. Some restaurants and entertainment venues host live performances and activities that are worth checking out.
What's Closed on Easter in Venice
---
Most of the attractions are open as it is peak season for tourists. Opening hours on Easter may differ from other days, so it is best to check each attraction before visiting. A large number of shops are also expected to remain closed during the Easter weekend. Restaurants, however, are expected to function as usual.
How to Celebrate Easter in Venice
---
1. Attend church services
Church services for Easter are very moving and special in Venice. Attending one definitely makes for a unique experience, whether you're Catholic or not. Venice sees many visitors travelling from long distances to attend one of the masses. Different churches have masses at different times throughout the day. The largest mass is held in San Marco's Basilica, which is free to attend but can often be hard to get any space, so make sure you reach there well ahead of time.
2. Head for an Easter brunch with family
The celebration of Easter involves a feast to end abstinence during the period of Lent, and there is no better way to feast than having brunch with your family. Venice is dotted with multiple brunch spots throughout the city, each offering a memorable experience with your loved ones. Head over to Terrazza Danieli to enjoy a wide selection of elegantly prepared food, ranging from the best ham and cheese to couscous, shrimp cocktails, and tiramisu. Check out the Sunday brunch at Al Parlamento for the best music and live concerts, which is usually inspired by jazz, blues or rock.
3. Catch an opera show at Teatro La Fenice
Teatro La Fenice is an opera house in Venice that hosts a variety of shows and world-class performances. Having burned down thrice and rebuilt, in 1774, 1834 and 1996, this is one of the most famous landmarks in the history of Italian theater. There are multiple shows playing throughout the day, so check out which ones you'd like to see beforehand. If none of the shows interest you, the Teatro La Fenice with Audioguide - Skip The Line ticket gives you a tour of the opera house with an audio guide, allowing you to learn about different Venetian Opera singers and their impressive years of glory.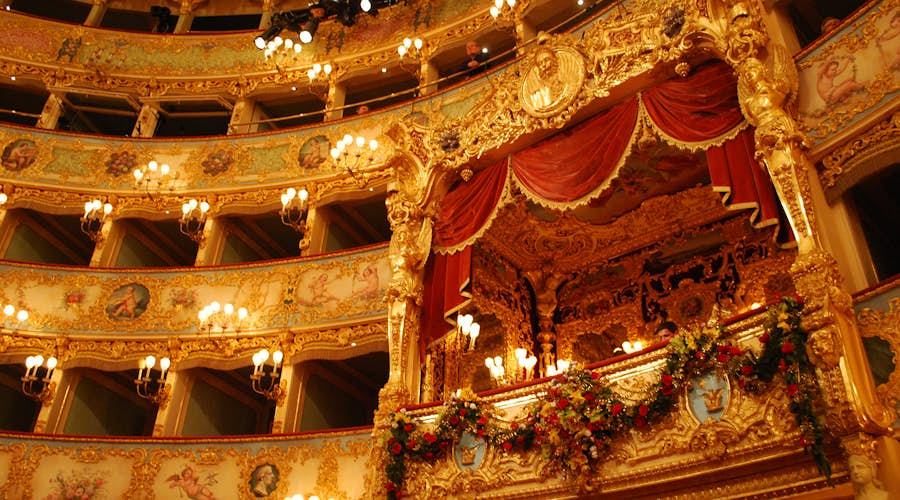 Teatro La Fenice
4. Visit the museums in Venice
The best way to explore a city's culture and history is through its museums, and Venice has no shortage of those. Many of Venice's museums present the perfect opportunity to take in the city's architecture while marveling at various artistic creations by famous Italian artists. The Doge's Palace, which houses many smaller museums, is one you can't miss during your visit. Ca'Rezzonico is another museum you should visit if 18th-century art strikes your fancy. Head over to the Leonardo Da Vinci museum to explore the famous artist's works, giving an insight into his life.
5. Witness the Art of Glassblowing and Lacemaking
A visit to Venice is incomplete without a visit to the islands of Murano and Burano. This charming lagoon is sprinkled with gothic architecture. Take a boat tour to these islands for a peek into the ancient crafts of glass-making and lace-making. Watch live demonstrations of glassblowing at a Murano glass workshop. Visit the gallery and watch lacemaking led by master artisans at Burano's premiere lace shop, where you can also take back your lacework as a souvenir. Explore the vibrant streets on these islands and learn about its culture and history at your own pace.
6. A Gondola Tour
Enjoy Venice from the waters of its iconic canals on this delightful cruise while a singer serenades you with traditional Italian songs. Admire the stunning medieval architecture of the floating city and be amazed at how time has immortalized and not aged this city. The buildings with their facades facing the canals have each a story to tell about Venice. The twilight and the city's lights create a magical time letting you take in Venice in all its glory.
7. Head to Lido Beach for fun and relaxation
The beaches of Lido offer a serene setting for the perfect day to sunbathe and laze around. It is the narrow strip of land which separates the central part of the Venetian lagoon from the Adriatic Sea. The gentle slopes of the seabed allow even small children to take a dip in the sea safely. There are leafy residential avenues, roads, cars, cyclists, and pavements. There are lovely views over the lagoon, and if you are lucky enough, on a clear day, you can see the snow-capped summits of the Dolomites behind the city's skyline.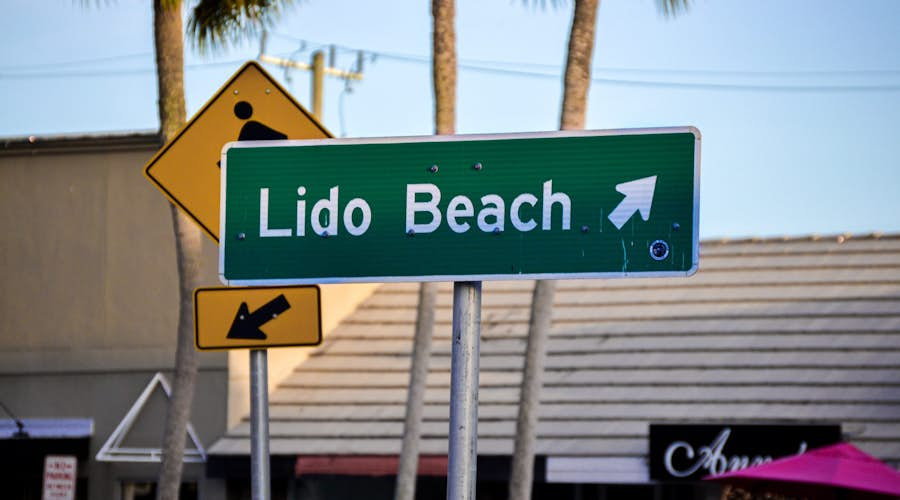 Easter Dining in Venice
---
Salami with Boiled Eggs
A plain dish served for Easter (as an appetizer) is salami and boiled eggs. Symbolically, the eggs represent rebirth and the salami the fortune of the farmers, who awaited the festivities to put the salami on the table.
Scottadito (Baby Lamb Chops)
Lamb is one of the most common Easter dishes served in Venice. Scottadito is a dish of marinated lamb chops cooked on very hot charcoal grill, usually with polenta and local vegetables such as radicchio or potatoes.
Colomba Di Pasqua
Colomba Pasquale or Colomba di Pasqua is a traditional Italian Easter cake. It is made with flour, egg, sugar, butter and decorated with almonds and candied fruit.
Tips for Visiting Venice During Easter
---
Pack light and take bags that are easy to carry, as the main modes of transport include gondolas and water buses or taxis, which can make loading and offloading your luggage convenient.
Buy a pass for the water bus for unlimited access to the water buses within the city.
As Easter is peak season in Venice, book tickets for the attractions you want to see well in advance.
Some attractions may be closed or have different timings for Easter. Make sure you are equipped with the right information before visiting.
Cover your knees and shoulders if you are visiting the St. Mark's Basilica.
Check out the Doge's Palace Guided Tour - Skip the Line tickets that includes a guided tour of the Doge's Palace, a glassblowing tour, and tickets to Museo Correr, Museo Archeologico Nazionale and Monumental Rooms of the Biblioteca Nazionale Marciana, that will be worth your time.