Just north of the City Center in Rome, is the world's smallest country, Vatican City. Roughly one-eighth the size of Central Park in New York, this tiny country has a very rich cultural and religious history which attracts people from all over the globe. The Vatican is most famous for being the temporal seat of the Pope, the seat of Christianity. Apart from being a country of great religious, historical, and political significance, it is also a thronging tourist destination, with almost 6 million visitors passing through its gates every year. Some of Vatican City's most famous attractions include St. Peter's Basilica, The Sistine Chapel and The Vatican Museums. However, if you're looking to try something different and unearth hidden secrets, a Vatican Necropolis tour should be on your agenda.
Vatican Necropolis Tours in a Nutshell
Beneath the splendour of St. Peter's Basilica, over 2,000 years of Roman history lies buried. Located at a depth of five floors under the most visited church in the world, the Vatican Necropolis is one of the best kept secrets of the Vatican complex. A network of underground graves and mausoleums that were once open-air (not to be confused with the Roman Catacombs), the Vatican Necropolis is the site of many famous final resting places, including that of St. Peter the Apostle. In order to preserve this delicately balanced archaeological from decay, visits to the Necropolis is limited to around 250 visitors per day, in groups of not more than 12-15 people.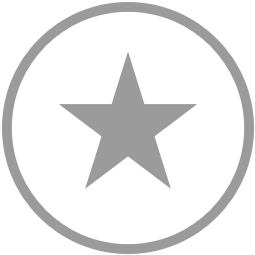 Must-see at the Vatican Necropolis
1st century AD Pagan burial ground
5th century Christian stone mausoleums
Alleged tomb of St. Peter the Apostle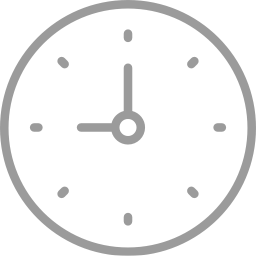 Hours
Vatican Necropolis
• Mon - Fri: 9:00 AM - 6:00 PM
• Saturday: 9:00 AM - 5:00 PM
St. Peter's Basilica
• April to September: 7:00 AM to 7:00 PM
• October to March: 7:00 AM to 6:00 PM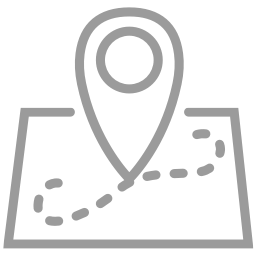 Address
Viale Vaticano,
00165 Rome, Italy
Get Directions
Navigate Your Vatican Necropolis Tour Guide
What's so incredible about the Vatican Necropolis?
---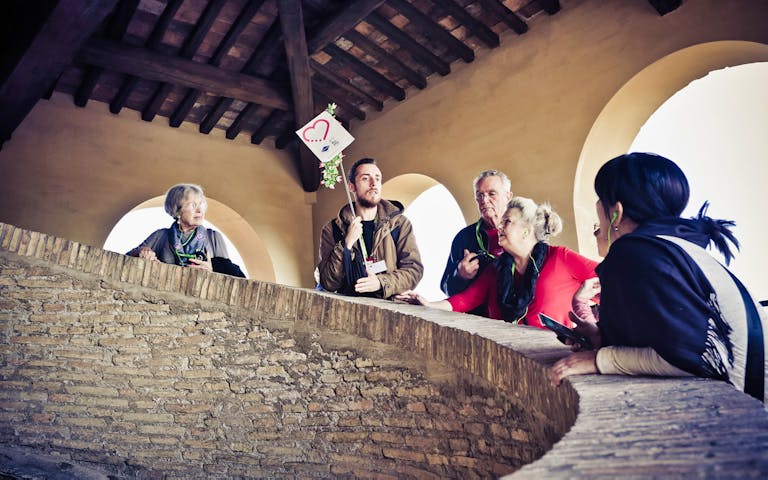 You must be wondering, "What is the Vatican Necropolis and why should I go there?" To answer that, you must first know what a 'Necropolis' is - it is a "large, designed cemetery or burial ground with intricate tomb monuments." The Vatican Necropolis is especially famous as it is considered to be the final resting place of Saint Peter himself. Located about 5 stories below the architectural marvel that is St. Peter's Basilica, the ruins of the necropolis date back to the founding of the Roman Empire.
The Necropolis was first discovered in the 1940's when Pope Pius XI requested excavations to be carried out under St. Peter's Basilica in order to find the remains of Saint Peter, long presumed to be buried under the church. The archaeologists in charge of the excavations instead found a burial ground dating all the way back to the 4th century. A series of mausoleums and Emperor Constantine's Temple were unearthed along with the bone fragments, of whom most archaeologists believe to be, Saint Peter's himself, one of Jesus Christ's 12 Apostles.
The Vatican Necropolis was originally built on the slope of the Vatican Hill, right beside the Circus of Caligula. On your tour of the Necropolis, you will see 5th century Pagan and Christian burial grounds and pass about 15 mausoleums as you make your way up the hill, before you reach the site of St. Peter's burial.
Vatican Necropolis Tours
---
If you are visiting the Vatican, Vatican tickets must be purchased online and in advance if you don't want to stand in lines for hours. Including a Vatican Necropolis - Guided Tour is a good choice since you will get to explore the Scavi with the help of a local guide who knows the place inside-out and skip the ticket lines as well.
What to expect at the Vatican Necropolis
---
Getting admission to the Necropolis is very difficult as access is highly restricted. Visits are allowed into the Necropolis from time to time with special permission granted by the 'Fabbrica di San Pietro' (Fabric of St. Peter) or the institution of the Roman Catholic Church responsible for the conservation and maintenance of St. Peter's Basilica and the Vatican Museums.
Due to its historical, religious and cultural importance, great measures are taken by the Fabbrica di San Pietro to preserve this holy place and protect its integrity. For this reason, only 200 people or so are allowed to visit the Necropolis per day, in groups consisting of no more than 12 people at a time. A special guide, appointed by the Church is in charge of this tour and will walk you through the entire history of the Necropolis and will also explain each nitty-gritty of this special area. A guided tour is something you should definitely go for, as you will be able to gain more insight into the history of the Necropolis from an expert, and be able to understand its significance. Another very important reason to take a guided tour - question and answer session! You can ask the guide all the question and doubts you have on your mind and he/she would be more than equipped and happy to answer them, thereby making your visit all the more fruitful.
Visiting Vatican City - All You Need to Know
---
Getting to Vatican City
1. Metro
The closest station to the Vatican is the Ottaviano-S. Pietro station. Line A of the Rome Metro stops at this station at regular intervals.

2. Train
The St Pietro train station is also an option and this train stop is perfect for those coming from Civitavecchia, the cruise port for Rome.

3. Bus
Bus numbers 40 and 64 frequently stop at the Vatican. Buses 62 and 81 also stop at the Vatican, although a little less frequently.
Timings
Vatican Necropolis
• Monday to Friday: 9:00 AM - 6:00 PM
• Saturday: 9:00 AM - 5:00 PM

St. Peter's Basilica
• April to September - 7:00 AM AM to 7:00 PM
• October to March - 7:00 AM to 6:00 PM
Rules
Bags or luggage of any sorts measuring more than 40*35*15 centimetres is not allowed inside the Vatican Museums, including the Sistine Chapel. There are however cloak rooms that allow you to store your bags if you're carrying any.
Use of amplified microphones and laser pointers is not allowed.
Dress appropriately before you enter the Vatican. Sleeveless blouses, miniskirts, shorts and hats are not permitted.
Use of mobile phones inside the Sistine Chapel is prohibited. Elsewhere you can use your phone, but it is preferred that you refrain from doing so if possible.
Absolutely refrain from touching any work of art. Alarm and surveillance systems are in place.
You cannot enter the Museums or the Basilica with alcoholic drinks. Any food or drink may be left at the cloakrooms.
Vatican Necropolis Tours - Insider Tips
---
In order to visit the Vatican Necropolis, you will need to make your reservation online. Ensure that you make your booking at least 3-4 weeks in advance in order to secure your place. The tickets for the Necropolis are high in demand and may get sold out if you book last minute. For a private tour, you will need to email the Fabric of Saint Peter directly.
The Vatican Necropolis is completely underground with little ventilation and is dimly lit. Also, the temperatures and humidity levels would be slightly higher than on ground, so those people who have any serious medical concerns or suffer from claustrophobia should not visit.
Since you will be entering a holy and sacred place, please make sure you wear appropriate clothing. For both men and women, knees and shoulders must be covered.
Avoid travelling during the high season! During the months of June - August, the entire city gets very crowded and the lines to enter could go on forever. Try visiting during the off season to make the most out of your limited time.
Note down all your questions beforehand as you may not get too much time to ask the guide during the tour.
Give yourself at least 1.5 hours for the entire tour. You do not want to rush past all the attractions and find yourself regretting it later. Take your time and enjoy this exclusive visit.
Reviews
---
We finally got a reservation to tour the Vatican Necropolis on our third visit to Rome, previous attempts on other trip were met with no openings. Well, the wait was worth it getting the reservations and fortunately we were on the first tour of the day. Did not realize how old the Vatican hill was and how beautifully this catacomb was. We went on the tour in Dec and countered to information, the atmosphere in the catacomb was very warm and humid. Recommend you make reservations months ahead to get on tour.
DaveL300, TripAdvisor, February 2018
This tour offers a rich history of the Vatican hill site, pre-dating Old St. Peter's and even Christianity, all the way to the present day. The experience far surpassed anything you would see in a museum. This was not a site for church history only, as we also learned much about ancient Romans, and death and burial customs that persist to modern times. This is unlike other relic sites that I have seen, or read about. I believe this is the case, in part, because of the small crowd size. There is a tremendous respect for the site, but not in an oppressive way. Most take this tour for the tomb of St. Peter alone, and, as one other reviewer put it, this is somewhat "underwhelming" if this is the only reason you choose to take this tour. Despite this, it is hard to be disappointed when immersed in antiquity. I would encourage travelers to do a bit of pre-trip research, and get an understanding of the layout, etc. This will really help as you listen to the tour guide. The archaeology and tradition combine to form a rich, and very convincing case that this is the site of Peter's burial following his nearby crucifixion. A surreal realization, even for non-Catholics, or non-believers who might choose this tour. This was a well done tour. Concerning the space, I felt that the passageways to Michelangelo's Dome were more narrow than the spaces here. Never once did I feel uncomfortable. Though not suitable for the mobility impaired, we did have a gentleman who was visually impaired who made the tour with us. Do as the instructions say on the Ufficio Scavi official site, and request this tour as soon as you have firm dates. You will be glad you did.
DSFMEC, TripAdvisor, January 2018
Vatican Necropolis Tour FAQs
---
Where can I book a tour of the Vatican Necropolis?
Is a Vatican Necropolis tour included in my Vatican ticket?
What can I see on a tour of the Vatican Necropolis?
How many people can tour the Vatican Necropolis in a day?
What are Vatican Necropolis opening hours?
Where is the Vatican Necropolis located?

Explore Rome and Vatican City
---