The Broadway reopening is one of the most anticipated events post the pandemic. Today, apart from the famous Central Park, Statue of Liberty, and the Empire State building - New York Broadway continues to be one of the most iconic representations of the vibrant city, hosting numerous performances across theaters, bringing its rich culture back to life! The origins of Broadway Theatre can be traced back to 1750 when the first theater company was launched by Thomas Kean and Walter Murray. It has come a long way since as the highest level of commercial live theater, where people travel from different parts of the world to experience the onstage magic and celebrate outstanding performances together. Read on to know about the Broadway reopening in 2021.
Broadway Reopening Date - September 2021
---
Broadway League has announced the new reopening date of Broadway theatre as September 2021. Since the initial shutdown on 12th March 2020, the Broadway League has declared numerous reopening dates following the pandemic — none of which have actually taken place. The dates declared so far are as follows: 12th April 2020, 29th April 2020, 1st June 2020, 7th June 2020, 6th Setepmber 2020 and 30th May 2021.
However, the recent statement announced by New York City Mayor Bill de Blasio, confirming the Broadway reopening in September 2021, gives Broadway League a strong sense of optimism and hope to resume Broadway productions this fall, at the beginning of September.
Broadway Reopening - What's at stake when resuming post-pandemic?
---
To begin with, there is no doubt that strict safety guidelines will be introduced in order to prevent the spread of infections inside the theater, or at least until the staff and patrons are vaccinated and taking all necessary precautions.
It is, however, going to be a challenge to make this happen. If a Broadway theater decides to open during the pandemic, at least 80% of the audience seats need to be occupied in order to create a financial balance. Another stumbling block would be to come up with an effective way to manage social distancing protocol within the tight quarters as it would not be sufficient to only provide masks and hand sanitizers. With this, there is also a chance that prices of the tickets may increase in order to make up for the depleted audience.
Sign up for our monthly newsletter
Your dose of travel fix - from hacks and deals to travel tips and everything in between, delivered monthly to your inbox
Please enter a valid email
Unsubscribe anytime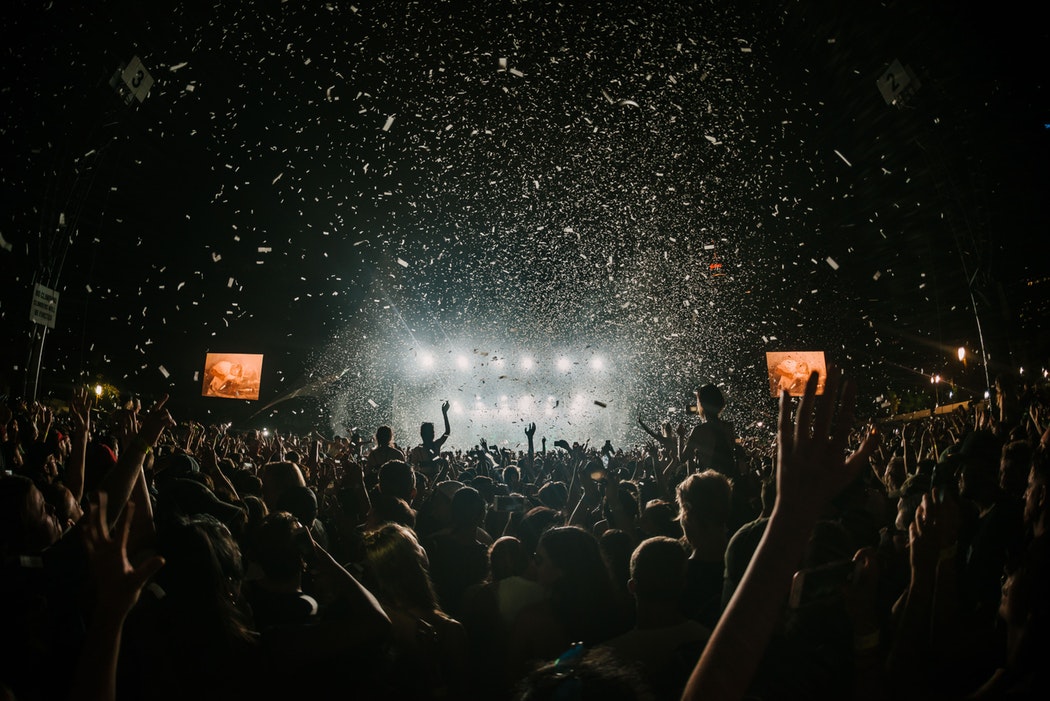 What to expect when Broadway reopens
---
Broadway League has been working closely with State and City officials in creating a safe space to restart the Broadway industry to welcome audiences and bring the workforce back to its routine. If the Broadway reopening is to take place as predicted in September 2021, it is very likely that only the smaller Broadway shows would begin functioning and the opening of bigger shows would be further postponed, after seeing the response for the first few performances.
Moreover, new Broadway shows are expected to choose dates that go even further into the future along with The Music Man and MJ: The Musical both confirming that their opening dates will be after September 2021 once all other Broadway shows have begun. One of the main reasons is the difficulty in getting a new show setup together during the ongoing crisis, which adds on more complexity amidst this challenging time.
More details about Broadway reopening will be declared in the coming weeks.
Broadway Reopening FAQs
---
The Broadway is expected to reopen in September 2021.
Due to the possible capacity limitations, it is highly recommended that to book your tickets well in advance to avoid getting disappointed.
It is expected that Broadway will take up strict safety measures to prevent the spread of coronavirus. This includes:
Implementing daily capacity restrictions
Making it mandatory to book tickets online
The need to wear face masks throughout your visit
Social distancing to be followed at all times
Introducing hydroalcoholic gel dispensers for guests to avail
No, there is no specific dress code. You can wear both formals and casuals. It is a good idea to carry a smart jacket or a light shawl in case you find the air-conditioning too cold.
Duration of Broadway shows varies but typically it is about 2.5-3 hours with a 20 minute interval.
Many theatres do offer coat check. However, storing luggage, shopping bags or strollers is generally not accepted. Please contact the theatre before you arrive for more information.