Van Gogh Museum Reopening Date - 1st June 2020
---
Starting 1st June 2020, Van Gogh Museum has officially reopened to the public. New guidelines have been introduced by the authorities ensuring safety of visitors at the same time, to create a comfortable environment for all.
Safety Measures Followed at Van Gogh Museum
---
Considering the venue has reopened during the COVID-19 era, hygiene is of utmost importance. It is necessary to wash hands before and after the visit to the Van Gogh Museum. To ensure this happens smoothly, multiple hand sanitizer points have been placed within the museum.
The museum is large enough for visitors to maintain a safe distance. Social distancing of 1.5 meters must be followed by guests at all times within the museum. There are no strict walking routes mentioned within the museum. However, one must follow the walking directions indicated at the entrance and exits, in the stairwell and at narrower places. For safety reasons, all visitors must avoid touching any doorknobs during their visit.
To avoid overcrowding, a maximum of 2 people are allowed in the lift at one time. Cloakrooms and multimedia guides will continue to be available during the operating hours. The museum cafe will be open as well, but the restaurant has been temporarily closed. The museum shops will remain open and accessible to the public however, a maximum of 1 visitor from each party may enter the store.
The museum staff will be constantly monitoring all visitors to ensure the new guidelines are followed throughout ensuing a safe and secure space for everyone.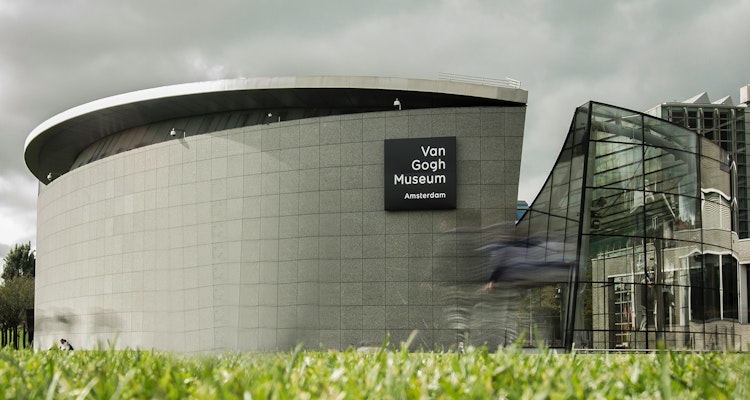 Booking Van Gogh Museum Tickets Online
---
Tickets for Van Gogh Museum are available here. We recommend buying your tickets online for a contact free experience.
It is necessary for all visitors to arrive on time for the slots reserved. Delayed entry will not be permitted due to the limited capacity of the museum issued by the National Institute for Public Health and Environment (RIVM). Reimbursement will not be granted for late arrivals as well.
All visitors are required to scan their tickets at the entrance. Once can scan the printed paper or mobile ticket at the door. Van Gogh Museum staff will be available for further assistance if required.
Van Gogh Museum - Opening Hours
---
June: Monday to Sunday, 9 am - 5 pm
July-August: Monday to Sunday, 9 am - 6 pm
September: Monday to Sunday, 9 am - 5 pm
October: Monday to Sunday, 9 am - 6 pm; Fridays 9 am - 9 pm
For more information about visiting Van Gogh Museum, refer to the information on museum's official website.