The landscapes of Paris in summer look straight out of a wallpaper. The sky is brilliant blue, the lawns and gardens verdant and the city is awash with golden sunlight. The city is at its picturesque best in the summer and every turn offers a photo-op for the click-happy! Summer in Paris lasts between June to August and is one of the hottest and wettest seasons of the year. It is also a time when the world descends on Paris to explore and enjoy its many offerings. The city plays host to summer music festivals, national holiday parades and food festivals.
Here is our guide on what to expect in Paris in summer, the best places to visit and how to make the most of your holiday.
Reasons to Visit Paris in Summer
---
1. Enjoy long sightseeing days
Summer is one of the best seasons to travel to Paris; it is a haven for those craving sunshine and balmy weather. The gardens and parks are verdant with blooming flowers and sprightly trees, making for great picnic spots. Even a beach springs up in Paris during the Paris Plages, when the banks of the Seine turn into sandy beaches. You can find open-air movie screenings like the one at Parc de La Villette. The days are also long with sun rising at around 6:30 AM and setting only around 9:00 PM leaving ample time for sightseeing and making the most of outdoor activities.
2. Summer festivities and events galore
Paris in summer is packed with special events and festivals. In June you can participate in the Paris Pride Parade, French Open, Fete de la Musique and We Love Green music festival. In July, there is Bastille Day when you will see Parisians out with their national flags. In August, the city hosts the Rock En Seine Festival (open air rock music festival) and French national holidays like Assumption Day and Liberation Day when parades float through the city.
3. Summer markets and shopping sales
Paris has two primary sale seasons: summer and winter. During the summer — between late July and August — most retail stores including high-fashion boutiques offer massive discounts. Amidst the shopping, stop by local markets like Marche d'Aligre, Marche Bastille, and Marche Bourse for some fresh produce, handmade goods and souvenirs.
4. Head out for some day trips
Summer promises long days, which are convenient for taking some lovely day trips from Paris. The green landscapes are fertile and offer scenic views, ideal for photography. Some of the best destinations are Loire Valley Castles of Chambord, Chenonceau, Amboise, Monet's estate in Giverny, Palace of Versailles, Normandy and D-Day beaches, Reims Champagne region and the abbey of Mont St. Michel.
Things to do in Paris during Summer
---
Soak in the panoramic views of Paris from the Eiffel Tower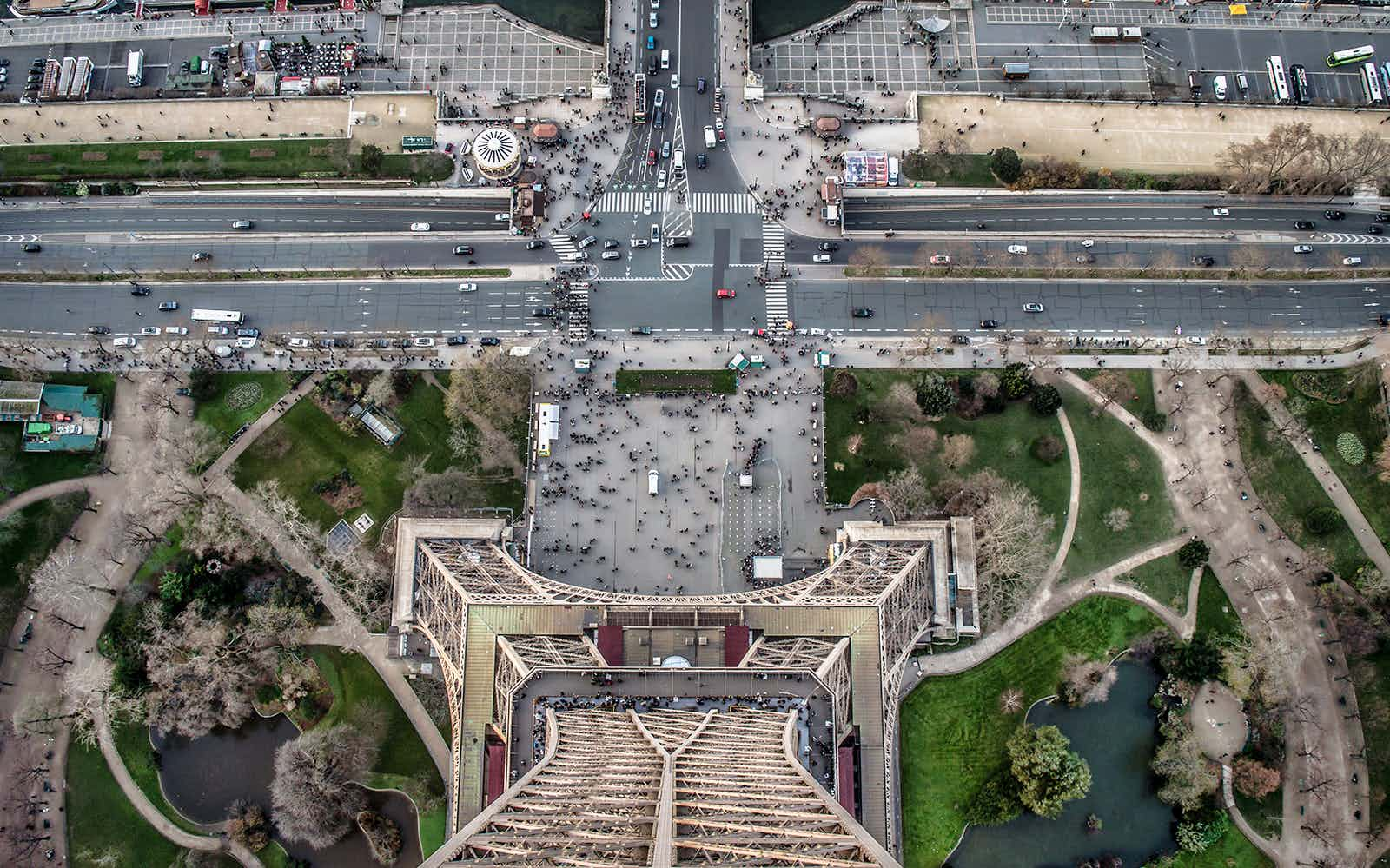 The Eiffel Tower is open till midnight during summer nights, giving you ample time to go to the top of the iconic landmark. The Eiffel Tower is a symbol of Paris and no trip to the city is complete without a stop here. A great way to make your visit to the Eiffel Tower more memorable is to enjoy a meal at the restaurants right at the top. There are special events at the Eiffel Tower in summer like the fireworks display for Bastille Day (14th July) and flag hoisting on Liberation Day (25th August). After your visit, take a break and relax at Parc du Champs de Mars, a beautiful park in front of the Eiffel Tower and enjoy the sight of the Iron Lady.
KNOW MORE
9:30 AM - 12:30 AM (last admission at 11:00 AM)
Spot the landmarks on a Seine River Cruise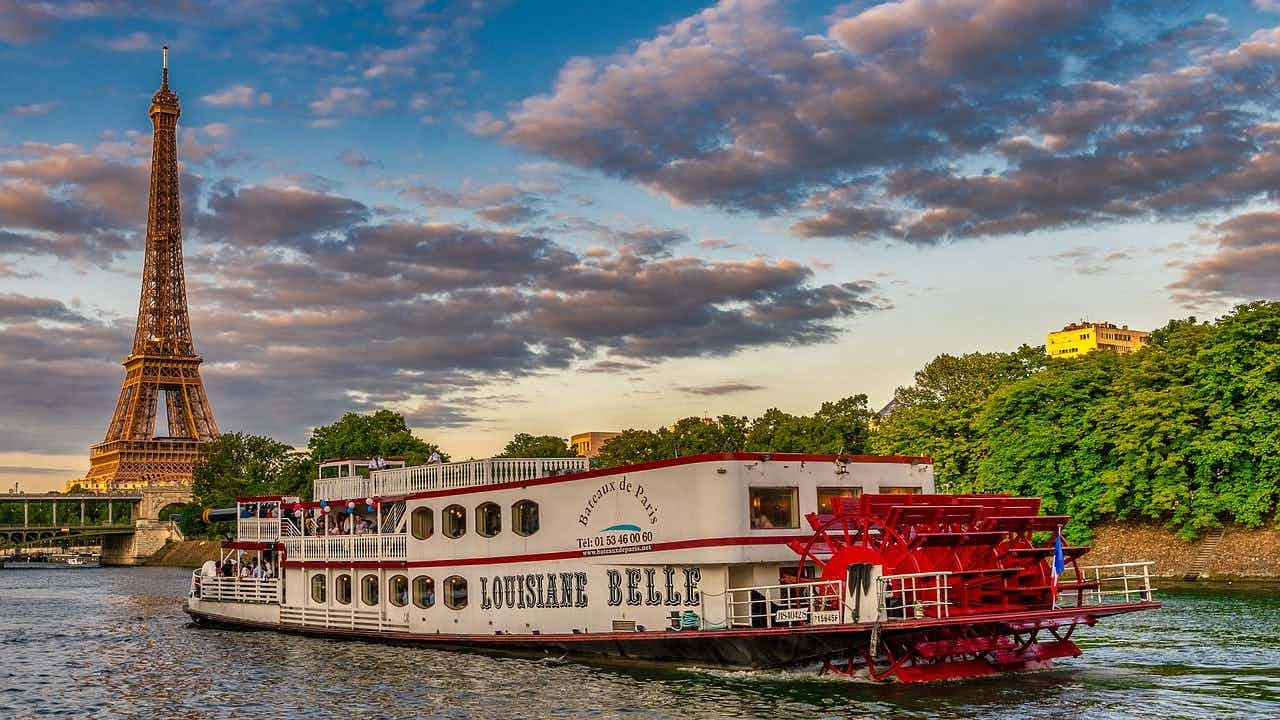 For over two millennia, the river Seine has witnessed the growth of Paris, right from Roman settlements to the French Revolution and now as a cosmopolitan city. The river and landmarks along its banks have accorded it a UNESCO World Heritage Site status. A river cruise is the best way to explore these landmarks and you will spot many like Eiffel Tower, Grand Palais, Louvre, Notre Dame, Invalides, La Conciergerie, Place de La Concorde and the Statue of Liberty. Summer is the best time for a river cruise as you can enjoy the open-air boats which offer unhindered views of the riverbanks. You can also upgrade your cruise with delicious French meals.
KNOW MORE
Take a day trip to Palace of Versailles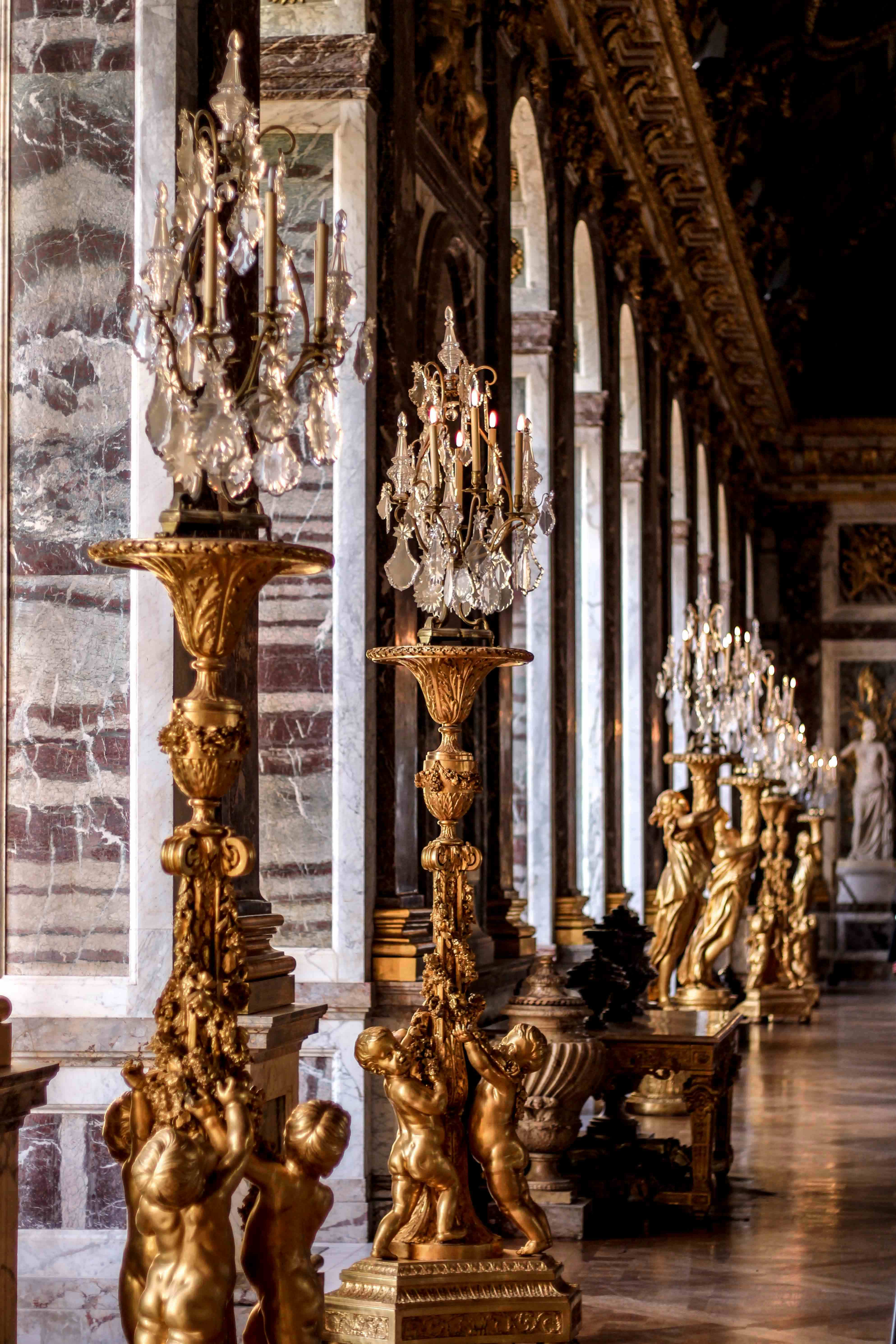 The Palace of Versailles was the official royal residence of France for just over 100 years; it was built at such a grand scale that it soon became one of the largest palace complexes in the world and an inspiration for many royal residences. The palace is about 40 km from the centre of Paris and is a great day trip destination. While the palace is open throughout the year, its Royal Gardens are summer's highlight. These gardens are spread over 800 hectares and are landscaped in classic French style with manicured gardens, statues and grottoes. During summer, a show is organized in these gardens with a musical fountain. You can also make a quick pit stop at Giverny, to visit the estate of celebrated artist Monet.
KNOW MORE
Tuesday to Sunday: 09:00 AM - 06:30 PM (Last entry at 06:00 PM)
Admire the artwork at Louvre Museum Over 10 million people visit the Louvre each year and it's not a surprise why! As the world's largest art museum, the Louvre has over 38,000 objects dating back to prehistoric times. It is now designated as a UNESCO World Heritage Site and while most go there to see the Mona Lisa, there is so much more the Louvre has to offer. In summer, the museum is full of tourists navigating their way through some of the finest artwork collections in the world.In 2020, the Body and Soul Sculpture exhibition will run at the Louvre and feature sculptures from Donatello, Michelangelo and more.
KNOW MORE
Monday, Thursday, Saturday, Sunday: 09:00 AM - 06:00 PM
Wednesday, Friday: 09:00 AM - 09:45 PM
Closed on Tuesdays
Have a memorable night at a Parisian Cabaret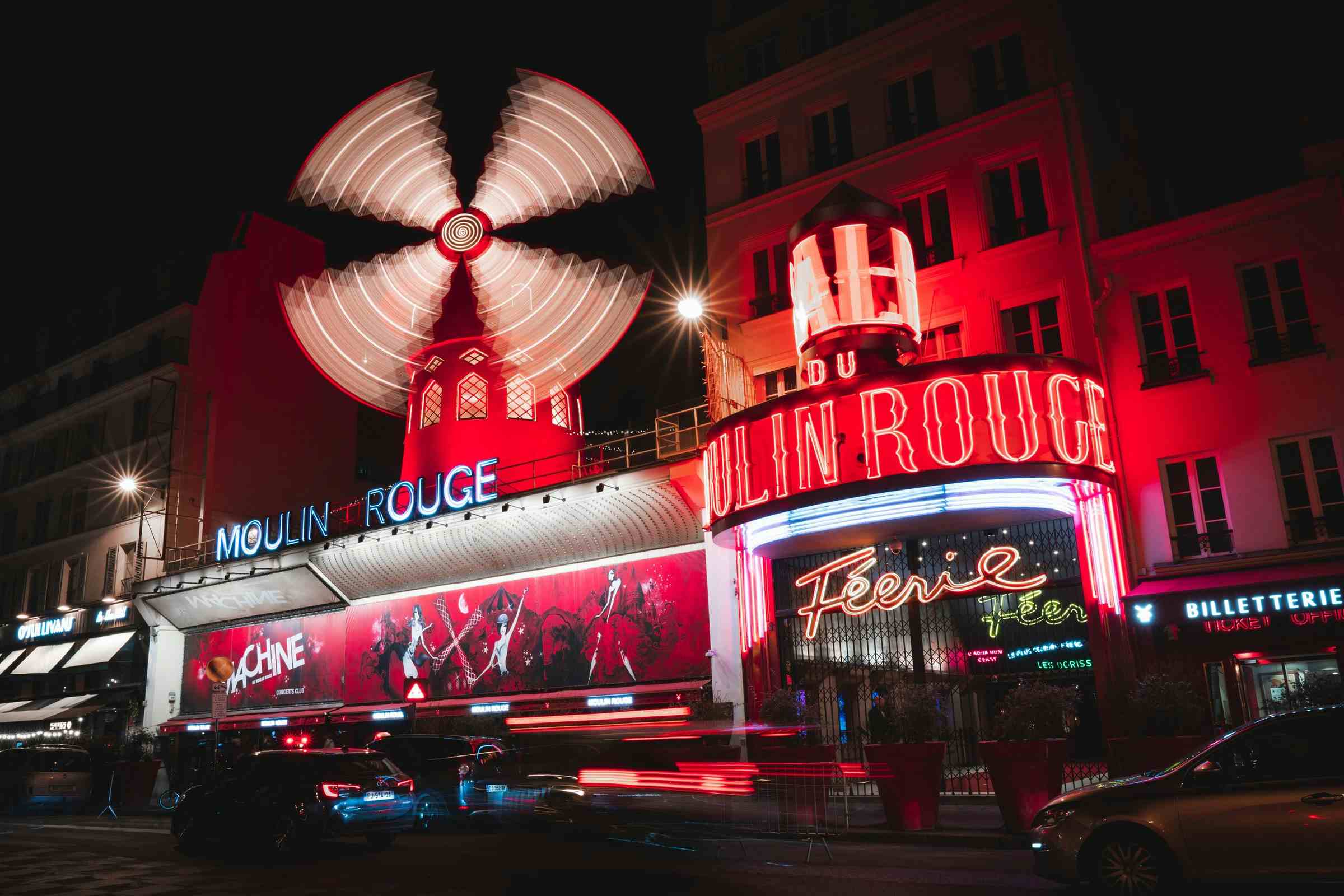 While Paris in summer boasts a thriving nightlife, a traditional way to enjoy the city is by going for a cabaret show. Parisian cabarets have gone from local stage entertainment to big budget extravaganzas which draw visitors from across the world. The city hosts four popular cabaret shows – Moulin Rouge, Le Lido, Crazy Horse and Paradis Latin. Moulin Rouge is the home of the modern French Cancan dance, while Le Lido is a mega show featuring world-class performers with a variety of acts. Paradis Latin is storytelling at its best, while Crazy Horse is the most sensual of all.
KNOW MORE
Timings may vary: most cabarets have shows between 08:00 PM - 11:00 PM
Relive your childhood at Disneyland Paris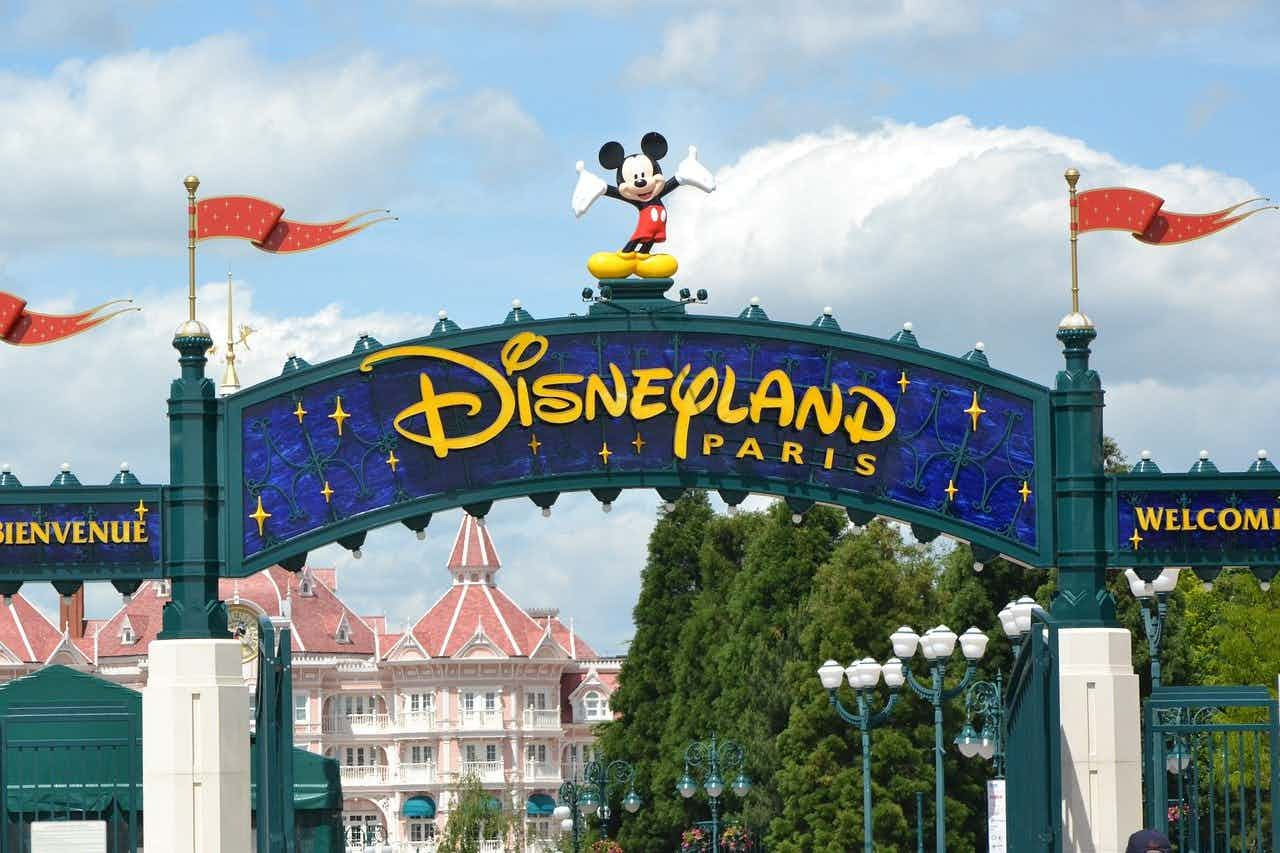 Who doesn't love Disneyland! Both kids and the young at heart are assured to have a good time at Disneyland Paris. There are two parks at Disneyland Paris: Disneyland Park and Walt Disney Studios Park. Tickets for Disneyland Park start from €56 and include access to over five theme lands in the park – Main Street USA, Frontierland, Adventureland, Fantasyland and Discoveryland. During summer, the park comes alive with special events that run till late at night. Don't miss out on the night fireworks and spectacular show 'Disney Illuminations' that takes place at the Sleeping Beauty Castle at Fantasyland.
KNOW MORE
Monday to Friday: 10:00 AM – 09:00 PM
Saturday to Sunday: 09:00 AM – 10:00 PM
Take a tour of Galeries Lafayette Galeries Lafayette is one of the oldest departmental stores and shopping malls in Paris, dating back to 1894. It is now considered a historic and national monument thanks to its stunning architectural design that includes iconic Haussman and Art Deco styles. Today Galeries Lafayette is home to the best fashion brands in the world. Learn about the store's secrets and take the private elevator to go up to the terrace for panoramic views of the city. After a tour, you can indulge in shopping to your heart's desire as summer is the season of sales in Paris.
KNOW MORE
Monday to Saturday: 09:30 AM - 08:30 PM
Sunday: 11:00 AM - 08:00 PM
Take a walk through history on Paris's streets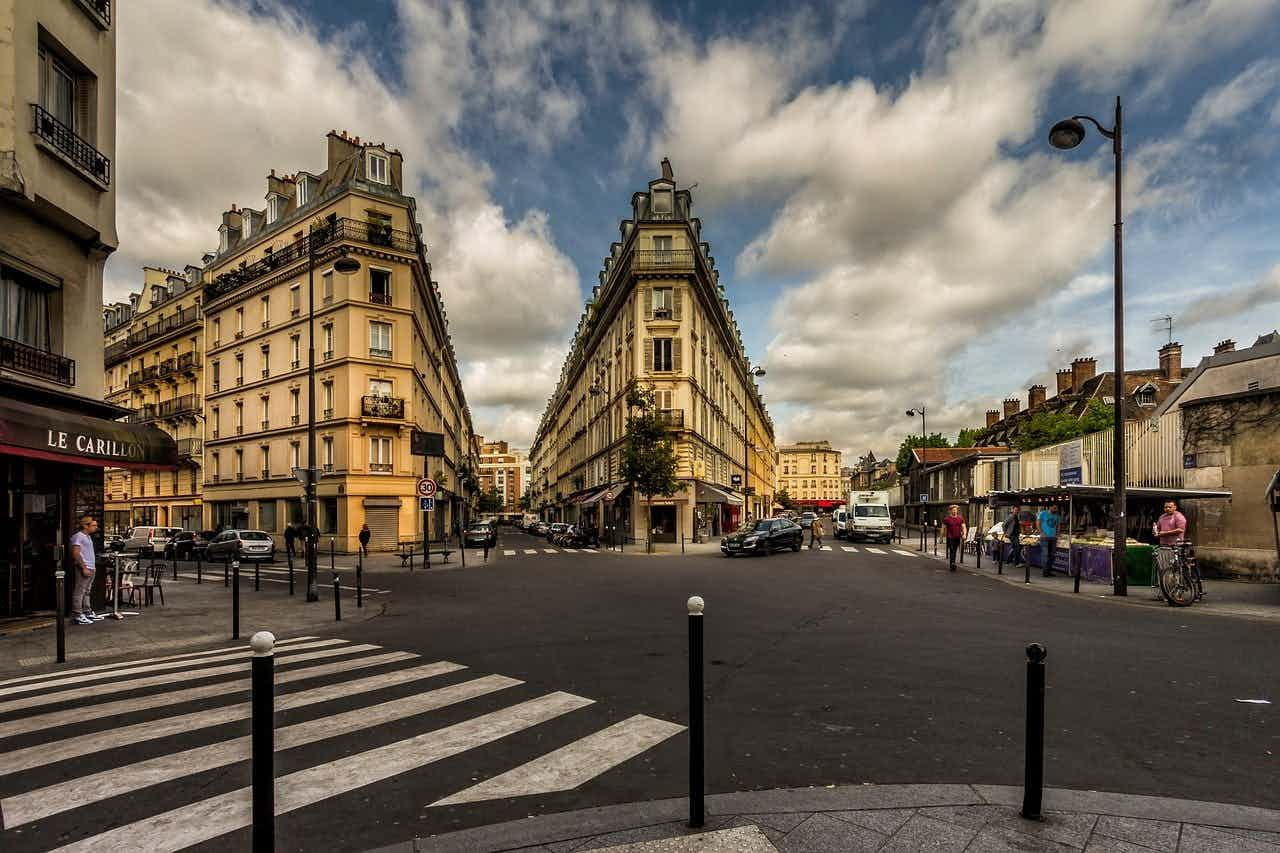 Summer is the perfect time to get out those walking shoes and walk around Paris. Like all great cities in the world, Paris is best explored on foot and an ideal way is to go on a walking tour with a local. A tour on foot will take you through the most important landmarks and attractions in Paris. You can visit the Eiffel Tower, Notre-Dame Cathedral, Tuileries Garden, Arc de Triomphe, and take a stroll down Champs-Elysees. You can also visit the Louvre Museum and admire art masterpieces through the centuries.
KNOW MORE
Take a gourmet macaron cooking class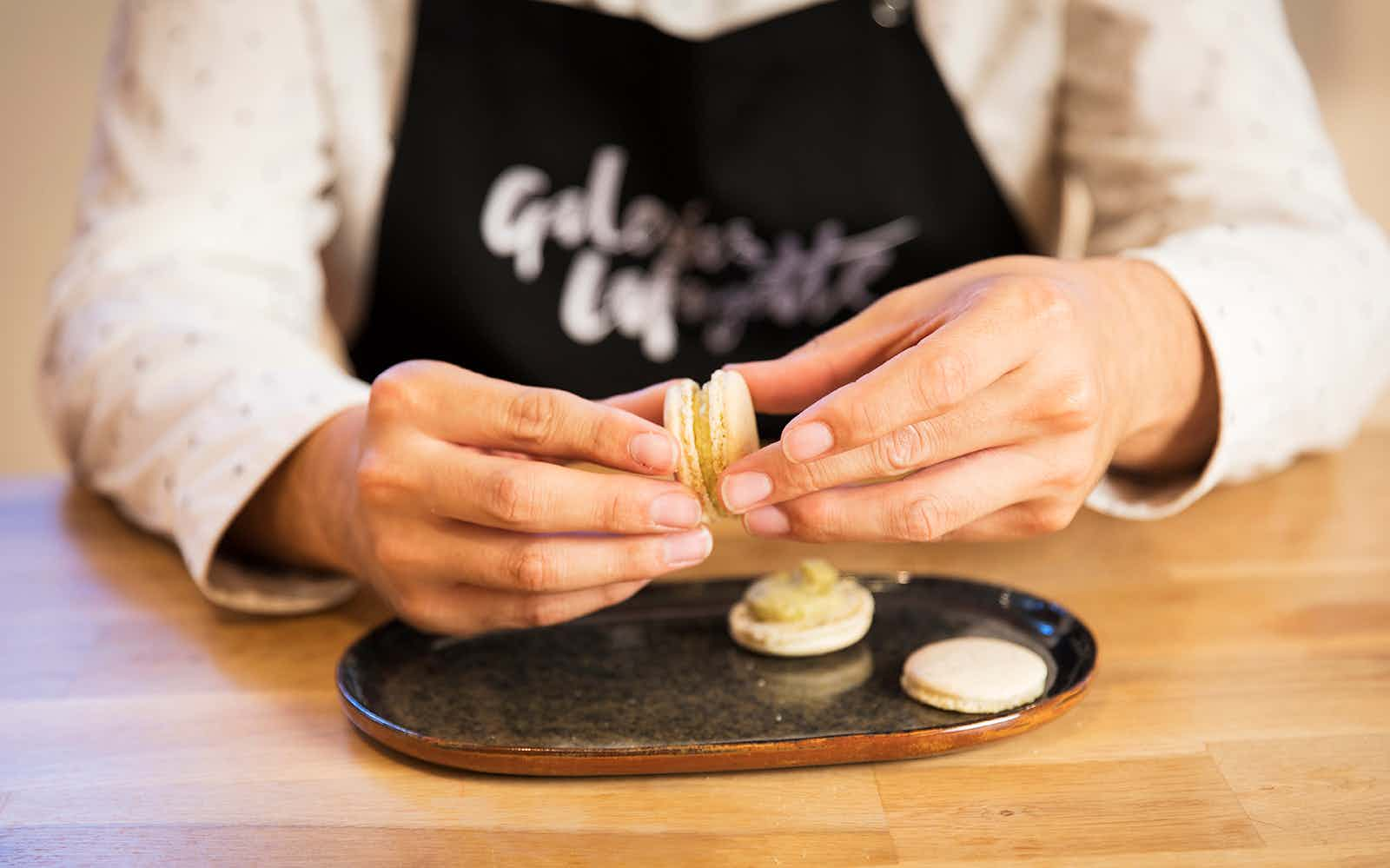 It's amazing how the French use simple ingredients like icing sugar, eggs and almonds to create a dish as delicate and rich as the macaron! Parisian style macarons are a favorite of dessert connoisseurs worldwide -- learn how to prepare them! A gourmet macaron cooking class gives you the opportunity to prepare this dessert with an expert chef. Right from baking to creating the filling, you can do it all. Pack your handmade macarons and go on a summer picnic in one of the many parks in Paris, Parc des Buttes-Chaumont, Tuileries Garden or Parc Monceau, for a lovely summer day.
KNOW MORE
10:00 AM on Tuesday, Thursday, Friday and Saturday
Getting around Paris in Summer
---
As one of the largest cities in Europe, commuting within Paris can seem overwhelming. Luckily, the city's public transport system is extensive, well-connected and affordable. The most economical option would be to purchase a Paris Pass; it offers travelers easy access to popular attractions and free transport between two to six days.
A single one way t+ ticket starts at €1.90 and can be used across Metro, RER, Bus, Trams and Montmartre funicular. You can purchase it at the Metro station, the official Parisinfo website or RATP authorized sellers.
Here are the best public transportation options:
Metro: With over 300 stations and 16 connectivity lines, the Paris metro system is ideal for first time travelers. The frequency is high and trains are punctual. The Metro operates from 6:00 AM to 12:45 AM (Sunday to Thursday) and till 1:45 AM on Friday and Saturday. The popular Metro stations are Gare du Nord (Lines - 4, 5), Châtelet (Metro Lines - 1, 4, 7,11, 14), Montparnasse – Bienvenüe (4, 6,12, 13), République(3, 5, 8,9, 11) and Saint-Lazare (3, 12,13, 14) which can be used to change lines.
RER: The RER is a regional express train and goes into suburbs as far as Versailles and Disneyland Paris. It has fewer stations within the city unlike the Metro and is meant for long distance travel; you can interchange between Metro and RER using the same ticket/pass. It has about 250 stations across five lines.
Bus: There are over 64 bus lines across day and night routes. The buses run daily from 7:00 AM to 12:30 AM and then the night bus takes over from 12:30 AM to 7:00 AM, ideal to get around after a late partying. One of the biggest bus stations is Paris-Gallieni International Bus Station, from where you can take local as well as inter-city buses.
Bicycle: Velib is the bike sharing service started by the city and is quite perfect for summer. You can pick and drop a bicycle from one of the 1,400 bicycle stations in the city. Prices start from €1 for 30 minutes for a manual cycle and €2 for 30 minutes for an electric cycle. You can also purchase passes which start at €5 for one day.
You can also use trams and taxis if you are staying in the suburbs. Read our detailed blog on Public Transportation in Paris and travel like a local!
Where to stay in Paris in Summer
--- To accommodate the millions of tourists every year, Paris offers a host of stay options, catering to every budget and taste. Whether you're looking for backpacker-friendly hostels, luxury accommodations or just cosy homestays, Paris will not disappoint. Here are some choices for staying in Paris:
Seasonal Delicacies in Paris
---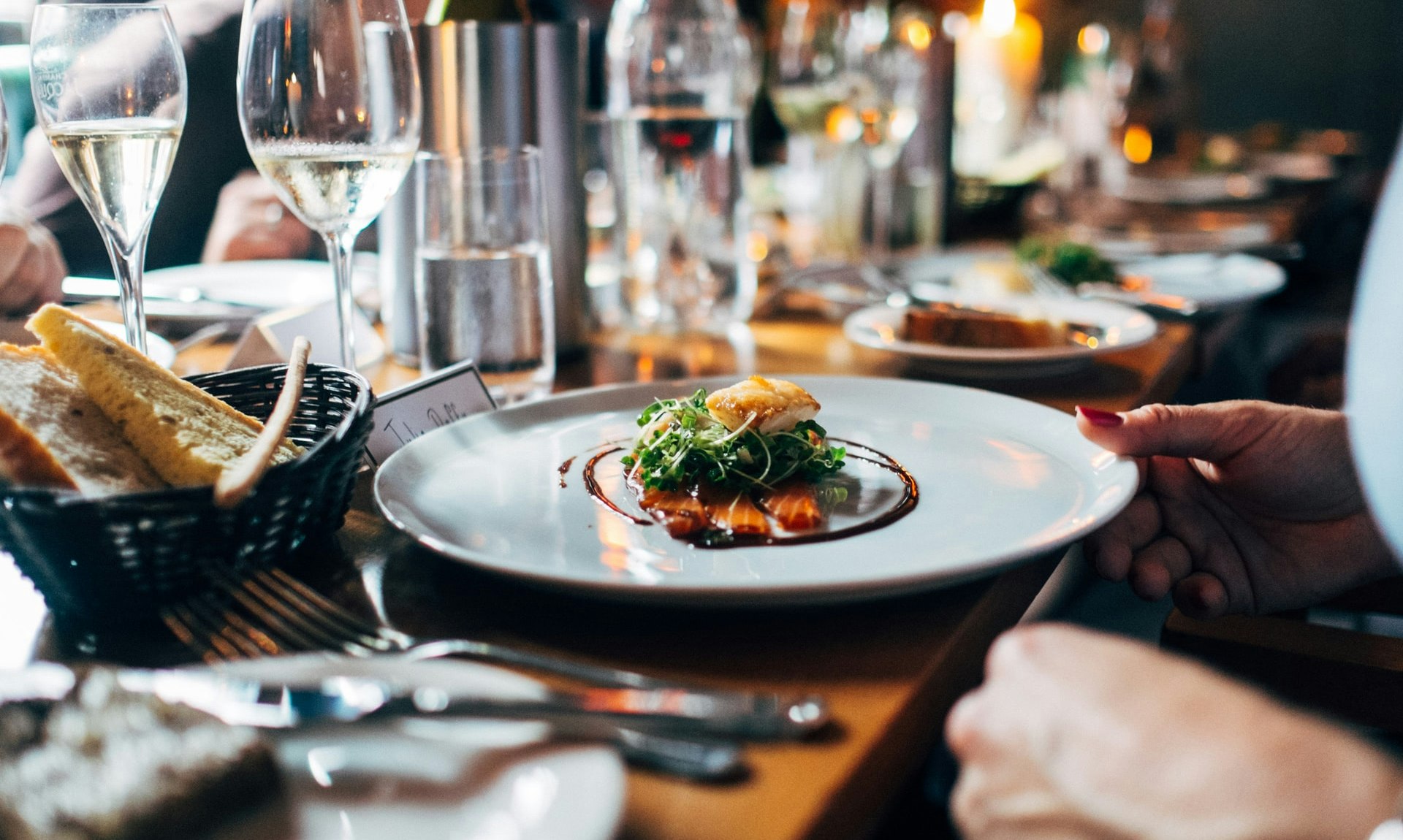 Indulge in local French delicacies during your stay in Paris. With fresh produce coming in every summer, Parisian food is flavoured with crisp, delicious ingredients. Here are a few dishes you must try during your trip:
Escargot: Snails are considered a local favorite in Paris. Escargot, made with fresh snails cooked in butter and bourguignonne sauce, is a delight for the soul.
Bouillabaisse: A summer favorite of the French, this stew-like dish is made with fish and the choicest of summer vegetables like leeks, celery, tomatoes and potatoes.
Madeleines: This shell-shaped sponge cake is a delicate pastry that is popular in summer. They are made with orange or lemon zests and are often served with cherry glaze and desiccated coconut.
Salad Nicoise: This salad feels like summer in a bowl! It is an assortment of tomatoes, hard-boiled eggs, olives and anchovies, drizzled with lots of olive oil.
Clafoutis: Essentially a pie, this dessert is made with the season's best fruits like cherries, plums, prunes, apples, cranberries and pears. It is served warm with a topping of cream.
Pain au chocolat: Literally translated to 'chocolate pastry', this is a puff pastry filled with dark chocolate. They make for a great snack on the go and can be found in any boulangerie or bakery.
Gelato: A delightfully chill cone of gelato will leave you refreshed on a summer afternoon. Gelato is an Italian dessert but is commonly found in the streets of Paris as well. Choose original flavors like pistachio, espresso and chocolate.
Falafel: Falafels are small spiced chickpea balls, fried to perfection. You can eat these directly with sauce or get them wrapped in a sandwich or pita for a filling on-the-go snack.
Traveling Essentials for Paris in Summer
---
Flat shoes: You will be doing a lot of walking so pack comfortable sneakers or street shoes. Ideally, also carry rain-proof shoes for days when it's overcast and raining.
Clothing: Summer clothing like dresses, shorts and t-shirts are best for the day. You can also pack in a raincoat or windcheater for rainy days. Also, carry full-length shirts/tops and pants for visiting places of worship and dress clothes for a night out on the town at the opera or cabaret.
Day pack: Carry a small backpack with just essentials like travel documents, tickets, wallet and a water bottle. You will not be able to check in large baggage at most tourist attractions.
Sun protection: Make sure you carry sunscreen as it can get quite hot during mid-July and August. Carry an umbrella; it will be good for both sun and rain. Sunglasses, hats and scarves will come handy during outdoor activities like cruises and walking tours.
Insider Travel Tips
---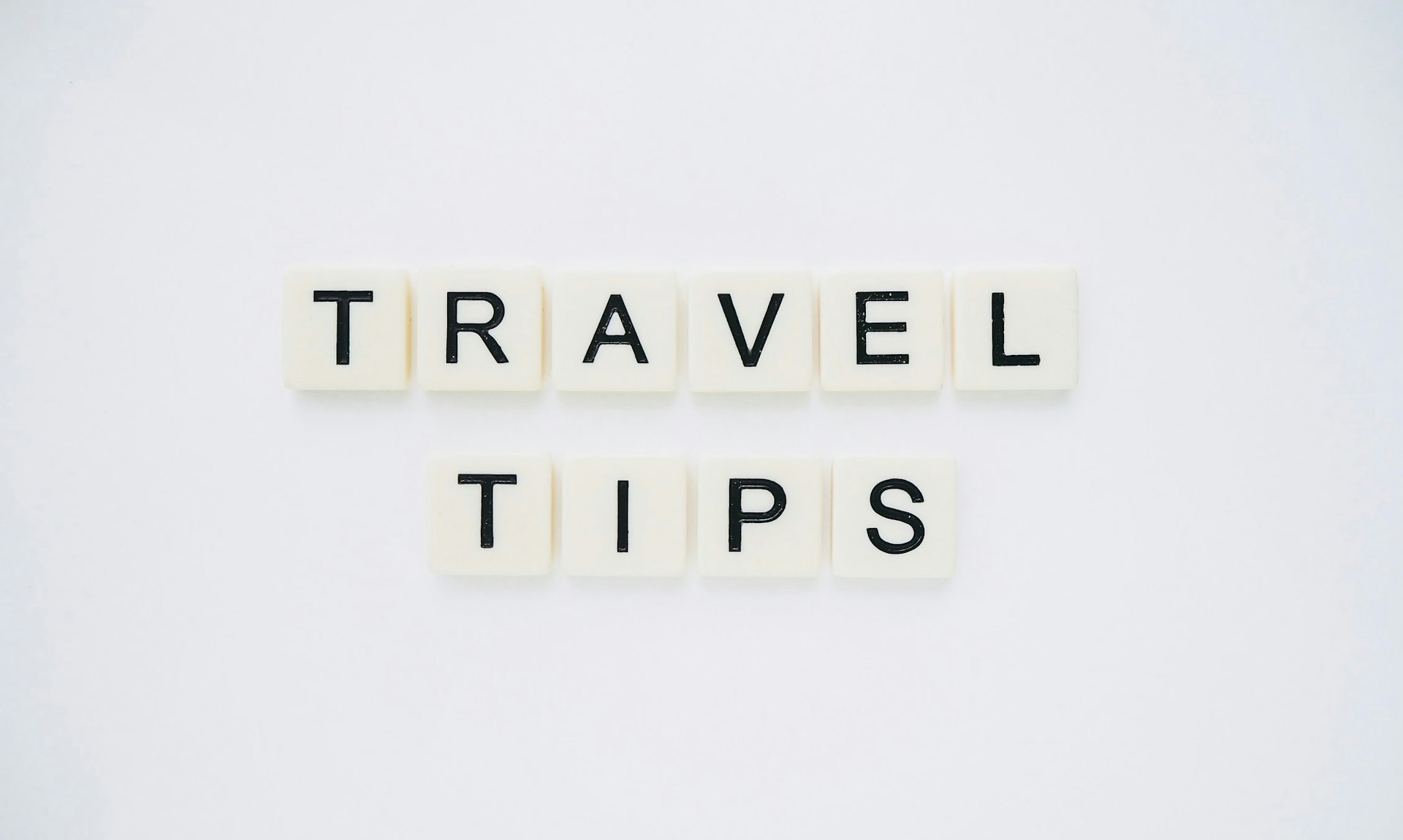 Be prepared for crowds everywhere; Skip-the-line tickets will be your savior. It is worth spending those extra Euros rather than wasting precious time in queues.
Mobile apps will make life easier while travelling. Here are a few apps to make your trip seamless: Paris Aeroport (Information about current flight updates of flights from Parisian Airports-Charles de Gaulle and Orly), Paris Metro App (Information about Metro map and train schedules), TheFork (App for discovering restaurants and booking tables) and Google Translate (For translating to French if needed).
Some Parisian souvenirs to pick up are fine wine, berets (typical French caps), macarons (Especially from Laduree), cheese (France has over 400 types of cheese!) and a painting from Place du Tertre in Montmartre.
Use ATMs to withdraw cash instead of using currency exchanges. Most establishments in Paris accept card transactions of more than €10, so do not withdraw excess cash. Paris is known for pickpockets, especially around the Eiffel Tower.
Paris is getting hotter each year, particularly in August. Most new Parisian and luxury hotels have converted to AC accommodation but in case you are using guesthouses or Airbnbs, make sure to check for air-conditioning facilities.
You will find Plug C (two round pins) and Plug E (two round pins and hole for socket's earthing pin) in Paris. The best way to be sure of using the right plug point is by packing a universal travel adaptor.
Make sure you validate your ticket or pass in the Metro, RER or Bus (You are likely to forget on the bus as there is no turnstile). The fines for not doing so can range upwards of €35.
If you are eating street food in Paris like crepes, falafel or shawarma, ensure that it is freshly made in front of you; try avoiding if they are pre-made.
More Reads
---
Browse through what's happening in Paris each month to plan your visit better!
More Paris Guides
---
For more detailed Paris guides, here are some helpful quick links!