Madrid, the capital of Spain, is a cosmopolitan city that offers something for everyone. Whether you're looking to experience the rich culture and history of this amazing city, or simply want to enjoy the nightlife and tapas scene, Madrid has something to offer everyone. In this Madrid travel guide, we'll give you an overview of some of the best things to see and do in Madrid, as well as provide some helpful tips for getting around the city.

Madrid is an upbeat, vivacious city at all hours of the day and is famous for its hospitality.

It is a city replete with museums, quaint streets dotted with shops, abuzz with quality nightlife, and restaurants doling out both local and international cuisine.

Equally impressive are its tranquil historic neighborhoods replete with nostalgic charm. Here, you will stumble into traditional family-run bars, well over a century old.

The city's alluring avenues beckon the curious tourist as you follow them to be surprised by exquisite architectural wonders from Spain's checkered past. Madrid's visually appealing museums will keep you on your toes all day, and once you are done with museum-hopping, you can choose from any of its numerous parks to rest those weary feet.

Madrid Travel Guide
---
Spain is an eclectic mix of sunny coastal towns, lively cities, and jaw-dropping countryside. There's so much to see, eat, and do in the nation. Its capital Madrid is one of the most captivating cities globally, and we will be covering it in minute detail in this guide.
Madrid is an upbeat, vivacious city at all hours of the day and is famous for its hospitality. It is a city replete with museums, quaint streets dotted with shops, abuzz with quality nightlife, and restaurants doling out both local and international cuisine.
Equally impressive are its tranquil historic neighborhoods replete with nostalgic charm. Here, you will stumble into traditional family-run bars, well over a century old.
The city's alluring avenues beckon the curious tourist as you follow them to be surprised by exquisite architectural wonders from Spain's checkered past. Madrid's visually appealing museums will keep you on your toes all day, and once you are done with museum-hopping, you can choose from any of its numerous parks to rest those weary feet.
Why Madrid?
---
Madrid often finds itself overshadowed by the neighboring city of Barcelona. Yet it has as much if not more to offer the visitor: historic neighborhoods, museums, vibrant nightlife, traditional music and friendly locals. To top it all, it is less frequented by tourists than some of the other cities in Spain.
The city's heart is Puerta del Sol, also known as the "Gate of the Sun." It is a large plaza and often serves as the scene of festivals and street performers and a hub for Madrid's public transport network. One of the best things about the city is that the most famous Madrid attractions are centrally located.
Madrid is the very heart of Spain. It exudes culture courtesy of a rich heritage going back centuries. This vibrant European capital has an extensive restaurant scene. A visit to Madrid will guarantee you an unforgettable experience. Being immersed in the culture, heritage, art, gastronomy, local fashion, and more will most certainly see to that.
Madrid is home to some of the most innovative gastronomical delights and a plethora of luxe hotels, making Madrid nudge its way onto your travel bucket list.
Madrid Travel Restrictions
---
All passengers arriving in Spain by air, without exception, except for children under 12 and transiting passengers, including Spaniards, must have one of the below-mentioned documents. This is regardless of country of origin.
Digital Covid Certificate or EU Equivalent


Proof of vaccination against COVID-19 or a negative certificate from an approved diagnostic center or a certificate of recovery showing recovery from the disease. You can check for the validity of your certificate on the website or in the Spain Travel Health app -SpTH.

FCS Health Control Form


If are not having the EU Digital COVID Certificate or EU equivalent, you must fill in the FCS Health Control Form manually, furnishing the information such as the date of vaccination and uploading the diagnostic test certificate through the website or the Spain Travel Health application.
.
Top 10 Things To Do in Madrid
---
Madrid Essentials
---
Madrid Trip Planner
---
All you need before you book your tickets and zip your bag!
Weather

When to visit

BUDGET

VISA
Weather in Madrid
That said, Spain is one of Europe's warmest and most sunny destinations. Its alluring climate, shaped by the country's location between the Atlantic and the Mediterranean, beckons many visitors from other parts of Europe.
Madrid in Spring
A great time to visit Madrid would be spring when it's sunny and warm. Towards March, the evenings experience cooler weather, but during the day, it hovers around a balmy 20°C.
Rains arrive in the Spanish capital by the end of April. Even more thundershowers follow in May.
Madrid in Summer
Madrid is always a city of extremes regarding the climate – exceedingly cold in winter and swelteringly hot in summer. The mercury in the warmer months can climb into the 30s. Heatwaves pushing the temperatures over 40°C are not uncommon.
Madrid in Autumn
Autumn in Madrid is a mild one, but as October rolls into November, temperatures plummet, and this time of the year sees heavy rainfall. The average temperature drops from 15 ºC in October to 7 ºC in December. The last month of the year is the best time to visit Madrid, and it leaves one spellbound to see the leaves dyed red and ochre.
Madrid in Winter
Winters in Madrid are usually devoid of snow. At night the temperature often drops below 0 °C. Afternoons are lovely and sunny, with a daytime temperature hovering between 10°C to 15°C.
January in Madrid is the coldest month of the year as the average winter temperature in Madrid falls to 6º C. Some amount of snowfall can be expected for anything between one to five days. Madrid's winters are mild compared to what is experienced in other European countries.
What to Eat in Madrid
---
Spanish Omelet
When visiting Spain, a pincho de tortilla (also known as Spanish omelet) is a must-have. You can't leave Spain without having one. Even though it's a simple preparation, every restaurant makes it differently.
Where to Eat: La Ardosa , Casa de la Tortilla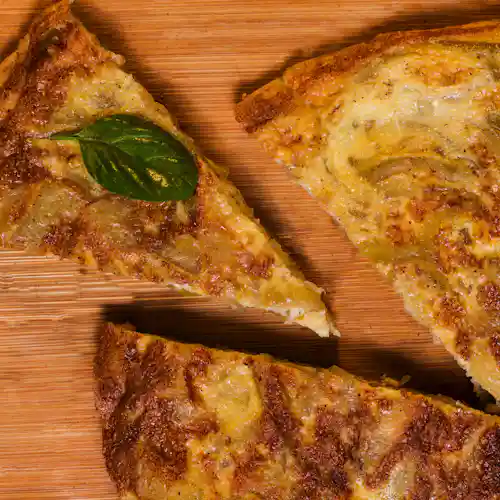 Churros
This is the most popular food in Madrid. Anyone with a sweet tooth has to dig into chocolate con churros. Churros is a fried-dough pastry that can be eaten at any time of the day.
Where to Eat: Chocolateria San Gines, La Antigua Churrería, Chocolaterías Valor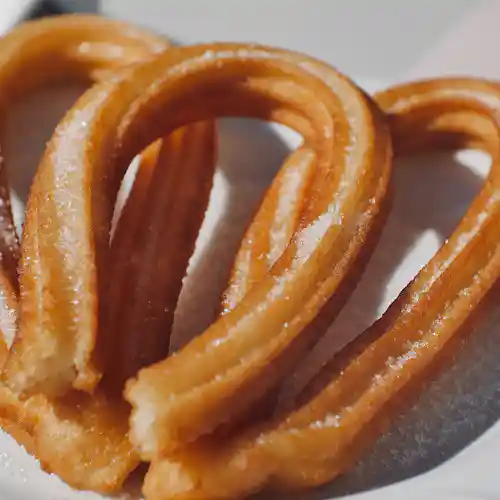 SpMeat and Chickpea Stew
Cocido madrileño (meat and chickpea stew) is usually eaten during the winter months and is a hearty, substantial stew. It is traditionally prepared with meat and vegetables like cabbage, carrots, turnip and potatoes.
Where to Eat: La Bola, Casa Manolo, Los Arcos de Ponzano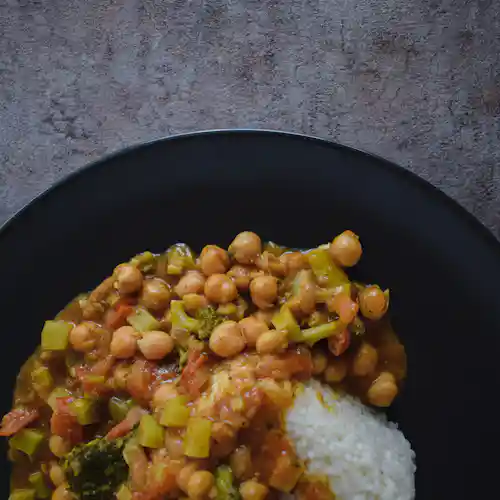 Tripes Madrid-style (Callos a la madrileña)
This dish's humble origins date back to 1599. It is a stew consisting of chickpeas, beef tripe, blood sausage, and chorizo. The vegetables included are garlic, tomato and bell peppers.
Where to Eat: Lhardy, La Tazquita de Enfrente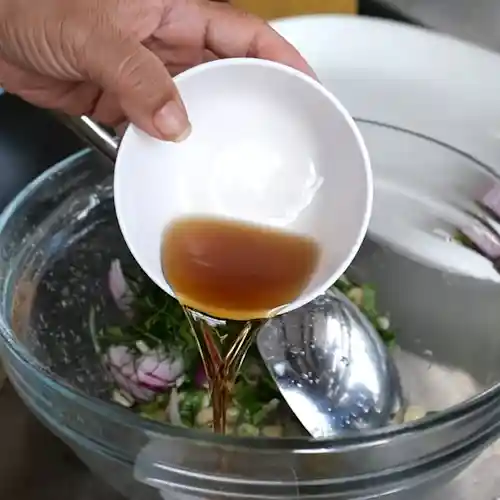 Calamari Sandwich (Bocadillo de Calamares)
The bocadillo de calamares (calamari squid sandwich) is another dish that should be on your must-eat list when visiting Madrid. It's Madrid's equivalent to the pizza in Italy or French fries in Belgium.
This is a simple dish of bread roll stuffed with olive oil fried squid rings.
Where to Eat: Bar La Campana, El Brillante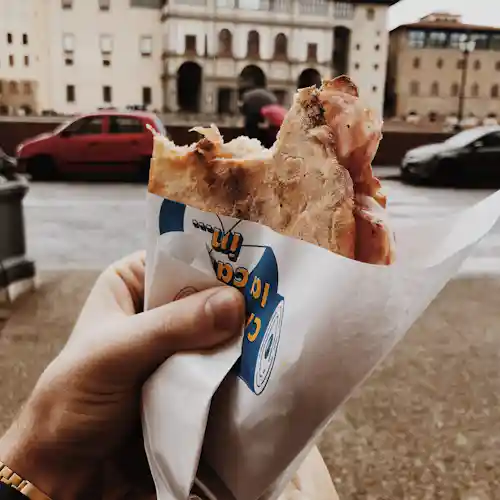 How to Save Money in Madrid
---
Traveling in Madrid or any other European capital is not as easy on the pocket as some travelers would prefer. This detailed travel guide on Madrid aims to give you a detailed run-down on enjoying the city like a local without your wallet feeling like a matador that has been gored by a bull.
Eating Out:
Seek out the menu of the day. Restaurants usually offer a menu of the day around lunch that will set you back by only 7-11 Euros. They are an excellent way to enjoy excellent Spanish food while saving money.
Eating tapas will help save on your eating out budget too. You can find bars where drinks are accompanied by free tapas. Bounce around between bars to eat for less while enjoying a few drinks.
Accommodation:
Staying with a local is a great option to reduce accommodation costs. Couchsurfing is a great way to cut back on expenses while also getting some insight and travel tips from the locals. But be sure to request early as the major cities also see the most Couchsurfing requests.
Travel:
Take the bus to move around. While the train system can get you to your destination quickly, it can be expensive. Buses may take time to move around, but they can save you money, and you can get to view the beautiful country while you are at it.
Car Hire:
If you are a group of you traveling to Spain, hiring a car would be a good idea. However, one person is to be earmarked as the designated driver. As for each additional person who takes the wheel, additional insurance is required to be paid in addition to the car hiring cost.
Extras such as sat navs and child seats are charged extra. So it would be good if you managed to have your own. Always remember to photograph all around the vehicle to make sure there are no dents or any problems with the car to avoid the agency passing off the damage on to you.
Visit Museums on Free Days:
Free is always better than cheap. Plenty of museums offer free entry on certain days and specific times of the day. They are likely to be busy at these times, so be early if you wish to make use of this offer.
Most cities that cater to tourists have the option of buying a city pass that will save some money when visiting these attractions. These passes usually grant you access to multiple locations at a lower price, and some may even offer free transportation. Handy if you are planning a sightseeing binge.
Public Transportation In Madrid
---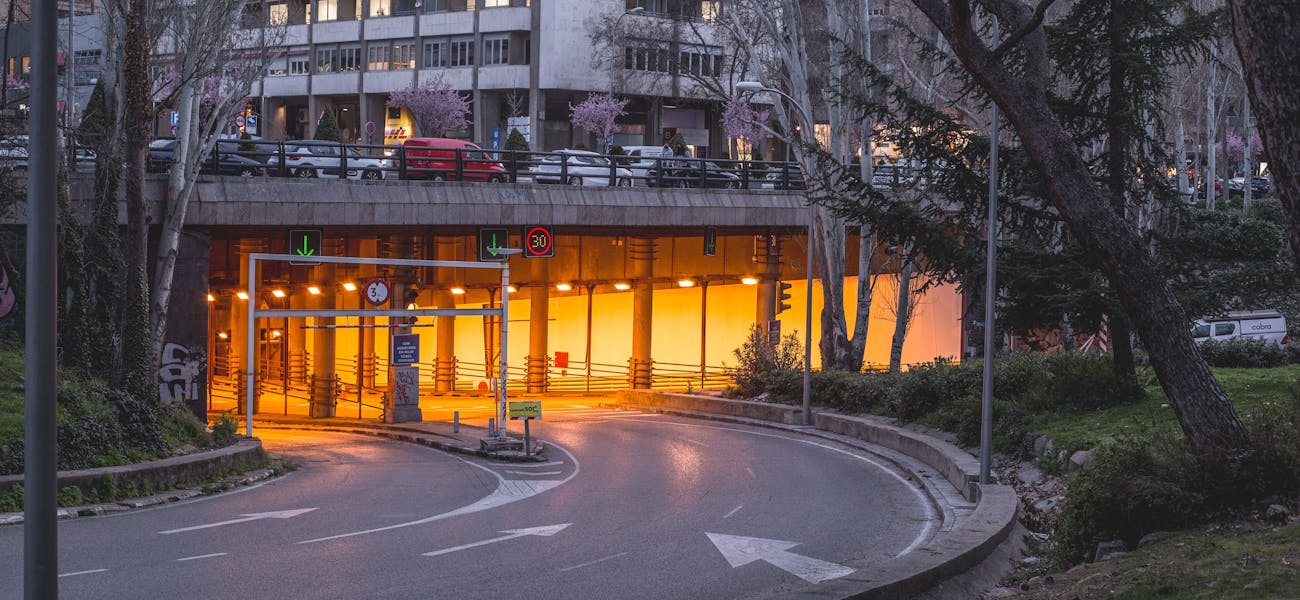 Criss-crossing multiple destinations in Spain is convenient thanks to Spain's efficient multi-modal public transport infrastructure.
Taxis:
Taxis in Madrid are white in color and bear a diagonal red band on the front door bearing the emblem of Madrid. With a fleet of over 15,600 taxis in Madrid, finding one isn't hard.
Day-time hourly rate: 22 € (7 am to 9 pm).
Night-time hourly rate: 25.30 € (9 pm to 7 am).

Metro:
The Metro is the most reliable way of getting around Madrid. It connects the entire city and a large part of the suburbs. With over 300 stations, the Madrid Metro currently has twelve metro lines and three Metro tram lines.
Day-time hourly rate: 22 € (7 am to 9 pm).
Night-time hourly rate: 25.30 € (9 pm to 7 am).


Single Ticket Rate
Metro Zone A and ML1 - 1.50€ - 2.00€
10-trip Ticket
Metro Zone A, Bus and ML1 ticket (Metrobús): 12.20€
Tickets To/From The Airport
Single ticket fare + Extra Airport Fee: 4.50€ - €5.00€
Extra Airport Fee: 3.00€

Trains:
The Renfe service has nine train lines running in the Madrid region. The trains depart from or stop at the Atocha Station.
The Cercanías suburban trains are the best option for commuting between Madrid and nearby towns and villages as they are cheap and fast.
The fares range from 1.70 € to 8.70 €
Bus:
Buses in Madrid are run by EMT, the Municipal Transport Company. Over 2000 buses comprise Madrid's efficient bus service. The city's main thoroughfares have a bus and taxi lane to ensure a hassle-free commute.
Day-time hourly rate: 22 € (7 am to 9 pm).
Night-time hourly rate: 25.30 € (9 pm to 7 am).


Single ticket: 1.50€
10-trip ticket: 12.20€
Airport Shuttle Ticket: €5
Day Trips From Madrid
---

Sure, Madrid is a beautiful city to behold. With historical sites, museums and parks on every corner, it is a traveler's delight. But why restrict yourself to just one city? Spain has many eye-catching towns outside of the major ones, and quite a few of them are a stone's throw from Madrid. So why not visit them and extend your Spanish experience?
1. Valley of the Fallen: Considered one of the most controversial monuments is The Valley of the Fallen. It was built on orders of dictator Francisco Franco to honor the dead of the Spanish civil war. The construction used prisoners, some of them political, to carve it out of the mountainside.
The monument makes for a popular day trip from Madrid. It is now a designated national park.
2. Avila: Visiting Avila is a must for travelers who enjoy churches and cathedrals. Visitors who want a break from touring churches may choose to walk on an intact city wall that was constructed back in the 11th century.
3. Cuenca: The medieval city of Cuenca offers travelers a unique sight: houses hanging from cliffs. Cuenca is an ancient fortress town that has the imposing Gothic Cathedral de Nuestra Señora de Gracia, dating back to the 12th century. Cuenca is apt for people looking to soak up old-world charm.
4. Toledo: Toledo is an ancient city perfect for taking a stroll on its cobblestone streets. Toledo is built on a hillside and has a unique blend of Christian, Muslim and Jewish cultures.
5. Segovia: Over the centuries, the ancient city of Segovia exchanged hands between the Celts, Romans, Muslims and Christians. The Aqueduct of Segovia is not to be missed. Its construction dates back to the first or second century. It remains an architectural marvel to this day, being held together by 25,000 blocks without the aid of cement.
Hotels in Madrid
---
Luxury Hotels
NH Collection Paseo del Prado : The NH Collection Hotel is at the very heart of Madrid. Centrally located in the tree-lined Paseo del Prado, This five-star hotel is housed in what was a summer residence for the Count of Bugalla, designed in 1904 by an architect named Antonio Palacios.
Nearby attractions: Thyssen-Bornemisza Museum, Reina Sofia Museum and Prado Museum.
Petit Palace Savoy Alfonso XII: Petit Palace Savoy Alfonso XII is set within a charming palace from the 19th-century. This luxury boutique hotel is located in the heart of Madrid and is mere steps away from attractions such as El Retiro Park, the Golden Triangle of Art, and the Royal Botanical Garden.
Economy Hotels
Guest House Hostal Aguilar:: Hostel Aguilar is located on the second floor of a historic building with a unique architectural design. The hostel has an enviable location in the historical-artistic center of Madrid.
Nearby attractions: Paseo del Prado, Prado Museum, Retiro Park
One-Shot Prado 23: The stylish hotel is located in the Barrio de las Letras also known as Madrid's "Literary Quarter." Its decor has a creative vibe right from the funky lobby deer sculpture to the colorful, industrial-chic guest rooms made complete with Hopper-inspired photography on the walls.
Its central location assures that you are never too far away from the plenty of bars, cafes, restaurants, and nightlife options that dot the district.
Nearby attractions: Paseo de Recoletos, Puerta del Sol Public Square
Budget Hotels
Guest House Woohoo Hostal Madrid : Situated in the Centro district, this guest house is 5 minutes walk from the center of Madrid. Main Square is located 0.5 km away. Santiago Bernabeu Football Stadium is only a couple of minutes drive away.
Nearby attractions: Royal Palace, Santiago Bernabeu.
Mola Hostel: This hostel is considered a posh hostel due to its design, decoration and good vibes laid out in a completely renovated building. There are over 40 rooms where you will enjoy all the best Madrid has to offer.
Nearby attractions: Puerta del Sol, Plaza Mayor, Prado Museum.
Madrid Culture Tips
---
Madrid is a cultural mix and has risen from its humble origins as a muddy village to a thriving capital. It is one of Europe's strongest art scenes. Coupled with the characteristic warmth of the locals, its cultural achievements make Madrid worthy of a second glance. The Spaniards tend to be friendly and kind people.
The first historical record of the name Madrid being used harks back to the year 865 A.D when Emir Muhammad I ordered the construction of a fortress in the village of Mayrit situated on the banks of the river Manzanares. Mayrit translates into plenty of waterways.
Festivals in Madrid
---
Dos de Mayo Dos de Mayo is to celebrate the events on 2nd May 1808, a popular revolt against the French in Puerta del Sol. This led to the War of Independence, in which the French were defeated.
Festival de Otoño This is Madrid's Autumn Festival that begins during the first week of October and till the end of the month. The festival is one of Spain's famous festivals, with music, dance and theater companies the world over making a beeline for Madrid.
Nochevieja Puerta del Sol is Madrid's equivalent to Trafalgar Square. Thousands of people flock there for the new year's festivities. Twelve bells go off in a countdown to midnight. At each bell, everyone in the crowd eats a grape, and they finish the last grape just after the last bell goes off, signifying good luck for the coming year.
Madrid Insider Tips
---
Dress Code: A variety of dress codes co-exist in Madrid. They range from hippy to sophisticated. In the sophisticated spectrum would be shirts, jackets and expensive shoes.
Then there is the hippy dress code. A large proportion of the under 30 age bracket are all about the bohemian dressing style.
Both these groups can be spotted only too happily rubbing shoulders in Madrid's many bars.
Etiquette Rules: Remember to be respectful when visiting churches. Casual dress is acceptable as long as it's not gaudy.
It helps to relate with the locals, and what better way than to learn their language. It would be appreciated if you could speak a couple of words in Spanish before switching over to your own language.
Dining Rules: Most restaurants don't serve dinner until after 9 PM. Likewise, most restaurants start serving lunch at about 1:30 PM. Waiters will take your plate when you finish your meal. They will, however, never bring you the check unless you ask for it. Delivering an unsolicited bill is considered extremely rude in Spain.
Tipping Rules: Tipping isn't mandatory as a service charge is added to your bill at most Madrid restaurants.You may, however, choose to leave a 10% tip if you are pleased with the service provided or if your bill does not include a service charge.
Choose your Neighborhood Carefully: Research to figure out the areas or neighborhoods you'd really love to spend time or dine in. Even if you decide to stay in the more touristy areas of Madrid, do seek out local attractions to vibe with the locals and discover exciting spots along the way.
The main tourist spots are fine, but discovering attractions off the beaten path will help add an exciting dimension to your visit.
FAQs
---
A first-time visitor could easily spend a week in Madrid, but many tourists often allot just 2 or 3 days before moving to the next city. Don't worry If you find yourself crunched for time, you can easily see all the main sights on a well-organized 2-day Madrid itinerary.
Do
• Dress up! While Madrid is a casual city, locals love to dress up and look their best. You'll fit right in if you ditch the sneakers and opt for stylish shoes.
• Visit during Semana Santa. This is one of the most important holidays in Spain and Madrid comes alive with processions and celebrations.
• Explore different neighborhoods. Each barrio has its own personality and there's plenty to discover beyond just the tourist attractions.
• Try new foods. Tapas are a must-try while in Madrid, but don't be afraid to venture out and try other local dishes as well.
• Learn some Spanish. Madrid is a great place to practice your Spanish skills and locals will appreciate the effort, even if you make mistakes.
Don't
• Skip breakfast. Madrileños take their morning meal seriously and you'll need the energy to power through a day of sightseeing.
• Sleep in! Madrid is a city that doesn't sleep and there's always something going on, no matter what time it is.
• Be afraid to haggle. Bargaining is expected at markets and street stalls, so don't be afraid to try your hand at it.
• Miss a flamenco show. Flamenco is an integral part of Spanish culture and there are plenty of great shows to see in Madrid.
• Stay in the city center. While the city center is worth exploring, there are also many great neighborhoods outside of the tourist-filled areas.
Morning, Day 1: Prado Museum and Retiro Park.
Afternoon, Day 1: Market Lunch and La Latina.
Evening, Day 1: Food Tour.
Morning, Day 2: Breakfast, Royal Palace & Almudena Cathedral.
Afternoon, Day 2: Lunch & Madrid Río.
Evening, Day 2: Sunset Teleférico Ride.
Walking
Cycling
Public Transport
Taxi
Guided Tours
No sorbas (Don't slurp): While in other countries such as Japan, this is considered polite, it's rude to slurp in Spain. No eructes (Don't burp): Just like slurping your food, burping is considered rude in Spain. Some people definitely burp in public, but trust us, no one likes those people