Hillsborough Castle is a stunning 18th-century castle located in Northern Ireland, just a short drive from Belfast. It is an iconic landmark that features a unique combination of historical significance and modern beauty. Discover the enchanting Hillsborough Castle, where the grand staircase and picturesque gardens await to captivate the hearts of history buffs and culture lovers alike!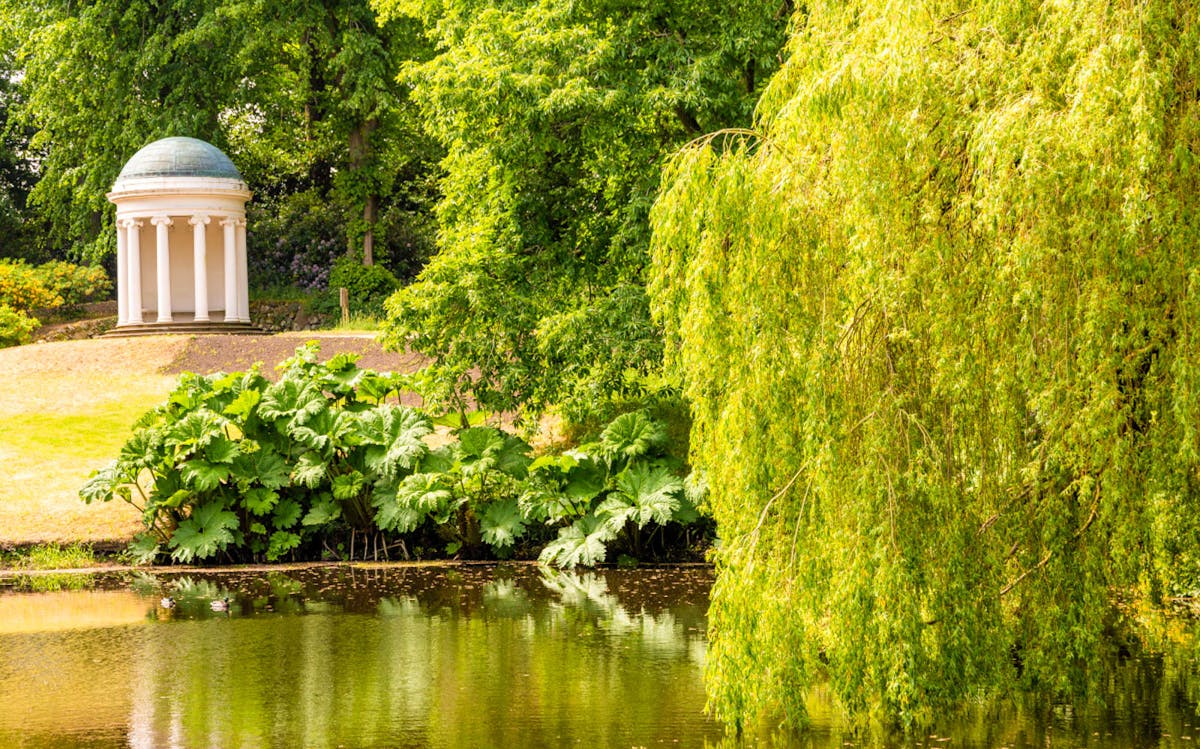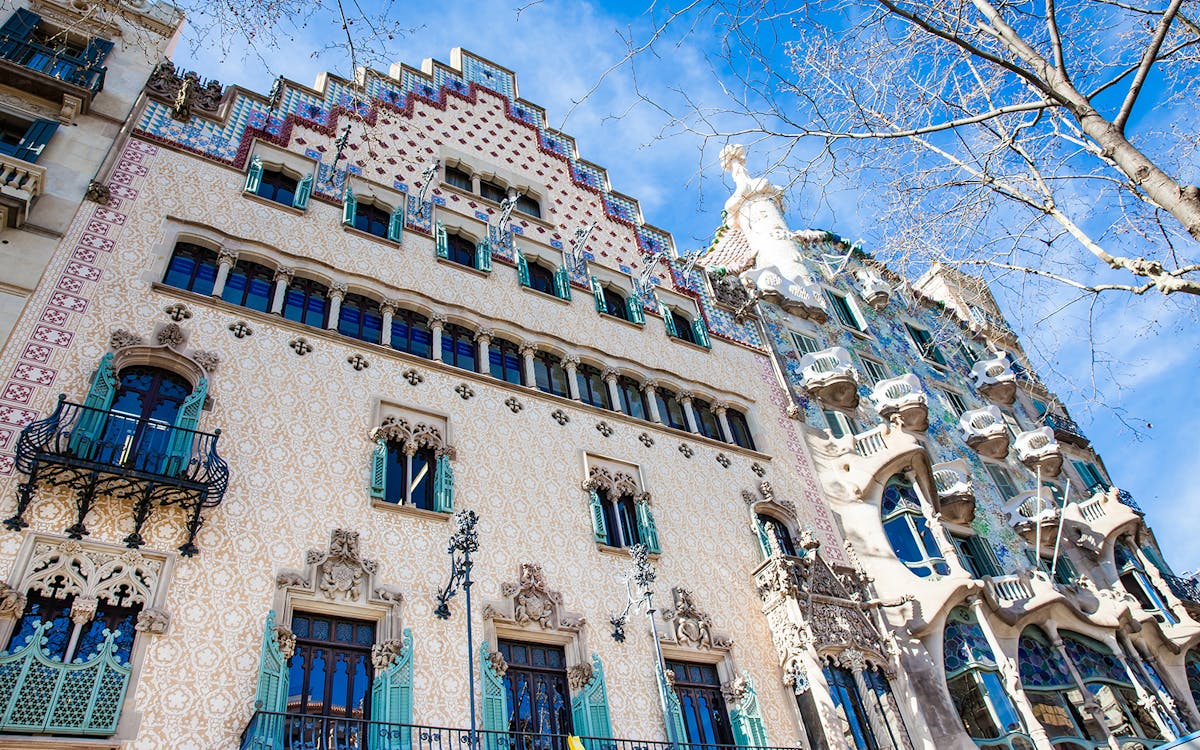 Hillsborough Castle - In A Nutshell
---
Handy information
| | |
| --- | --- |
| ⏰ Suggested Duration: | 2-3 hours |
| ☀️ Best Time to Visit: | 10 am |
| 💜 Must See: | The Gardens |
| 🎟️ Admission tickets: | £10 |
| 🚇 Closest Train Station: | War Memorial |
Must-see
Granville Garden
The Lake and Pinetum
The Glen
Walled Garden
Things to know
Built in: 1770
Location: Hillsborough
Built by: Wills Hill
Owned by: King Charles III
Size: 100+ Acres
Opening Hours And Address
The Gardens:
April 1 to October 1 - Wed to Sun - 10 AM to 6 PM
October 4 to October 29 - Wed to Sun - 10 AM to 5 PM
November 1 to November 30 - Wed to Sun - 10 AM to 4 PM
The Castle:
April 5 to October 1 - Wed to Sun - 11 AM to 3 PM
October 7 to October 28 - Wed to Sun - 11 AM to 2 PM

Address: The Square, Hillsborough BT26 6GT, United Kingdom
Get Directions
Why Is Hillsborough Castle Worth Visiting?
---
Hillsborough Castle is home to the official residence of the British Monarch and the Royal Family, making it one of the most historically significant residences in the country.
It's a place where many important events have taken place over hundreds of years, including royal visits from Queen Victoria, King George VI and Queen Elizabeth II, as well as the signing of the Anglo-Irish Agreement.
The castle offers stunning grounds and gardens with views over County Down and its surroundings.
It is also home to a number of important events throughout the year, such as its summer arts festival and Christmas parties.
Hillsborough Castle offers an array of interactive exhibitions for visitors to explore, ranging from art and history to science and engineering. It's the perfect way to learn more about this historic site while having fun!
Hillsborough Castle Tickets
---
This ticket has two variants. You can choose between the Castle + Garden tickets, or Garden-only tickets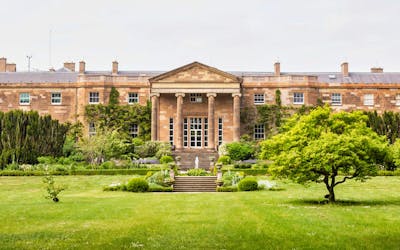 Tickets
Hillsborough Castle and Gardens - Admission tickets
Take in the stunning Hillsborough Castle and gardens at your own pace
Select the ticket option Gardens with Castle tour for access to both
Admire the many curiosities adorning the walls of these rooms
Take a walk through the lavish 100-acre gardens of Hillsborough
Notice the Lady Alice's Temple, the Lost Garden, and the Statue of Ossian here
Choose between two ticket options, one offering access to gardens only, and the other including both the gardens and the castle
History Of Hillsborough Castle
---
Hillsborough Castle has a long history that dates back to the 12th century. It started as a small wooden fortress, built by John de Courcy, a Norman invader who conquered South Ulster in 1177. The castle later became an official royal residence and was used by British monarchs from the 17th to 20th centuries. The Hillsborough Castle as we see now is actually a Georgian country house constructed in the 18th century. During this time, it served as the seat of government for Ireland under both Irish and British rule. It was originally owned by the Hill family, who were the Marquesses of Downshire until it was sold to the British government in 1922.
Throughout its history, it has been used as a meeting place for Prime Ministers and other distinguished guests such as Queen Victoria. It also plays an integral part in the culture of Northern Ireland, having hosted several high-profile events over the years – including the historic Good Friday Agreement peace talks in 1998 which signaled a new era of democracy in Northern Ireland.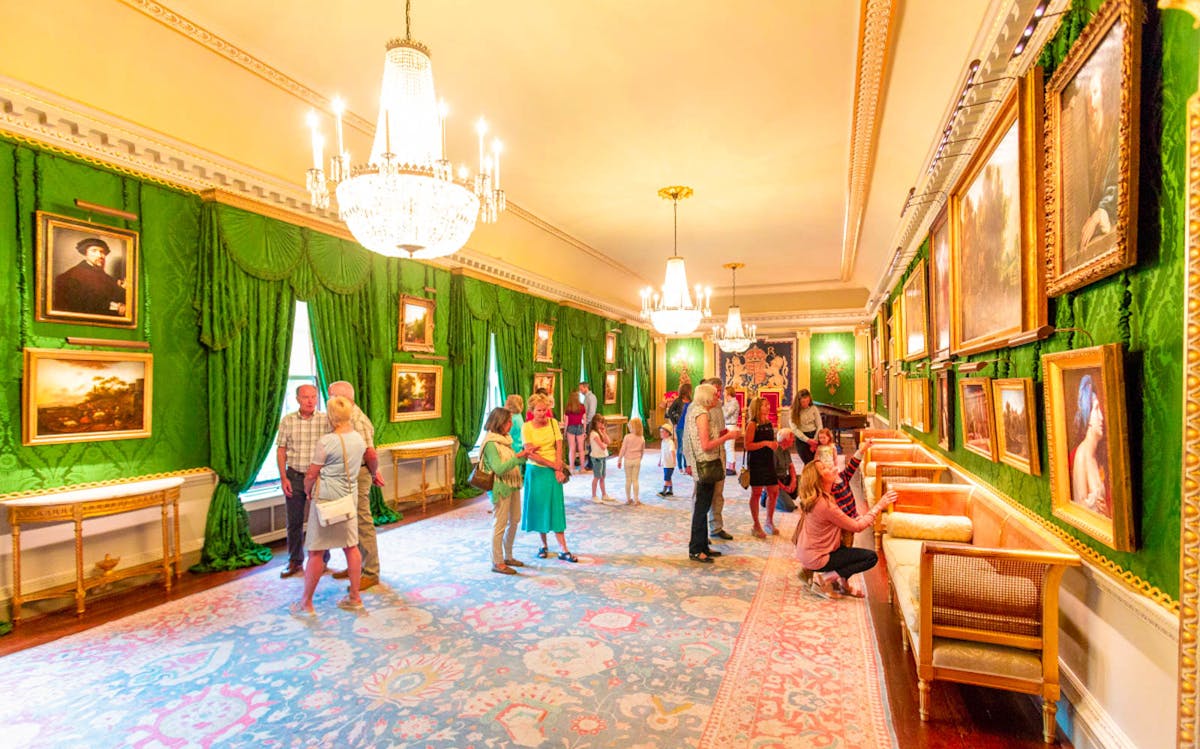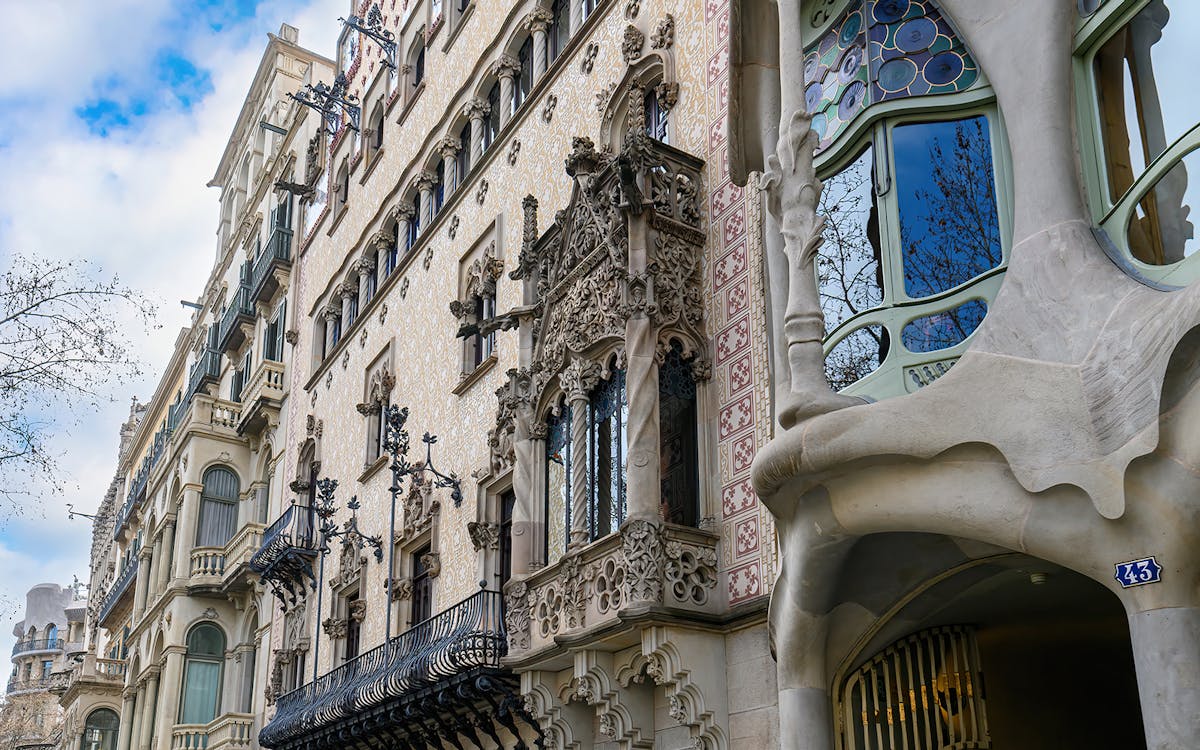 Hillsborough Castle Architecture
---
Hillsborough Castle is a grand and imposing building, steeped in the history of Northern Ireland. It has been home to generations of royalty and nobility since its construction in 1770. The castle was designed by Sir Richard Morrison, one of the foremost architects of his day. Its design is an Italianate villa-style structure, with rusticated stone walls and classical detailing throughout. Inside, grand interiors feature richly detailed plasterwork ceilings, marble fireplaces, and ornately carved staircases.
The main entrance opens onto a vast courtyard that leads to the Grand Hall, a magnificent room measuring over 40 feet long and 40 feet wide. This impressive space features deep sash windows that illuminate the interior and provide views across the formal gardens. The castle also boasts a range of other large reception rooms, including the throne room, dining room, and library, all lavishly decorated with ornate furniture and artwork.
On the grounds of the castle sits an impressive walled garden, which was designed by celebrated 18th-century landscape architect Capability Brown. This carefully manicured space contains over 200 species of plants and trees, making it one of the most beautiful in Europe.
Top Highlights Of Hillsborough Castle
---
In 1797, the Throne Room was built as an extension that combined three rooms, eventually creating a grand Saloon in the 1840s. Queen Elizabeth II celebrated her coronation in this magnificent room in 1953. Nowadays, the room boasts green silk damask fabric and is used for investitures, citizenship ceremonies, and weddings, as well as for King Charles III's annual concert. It remains the grandest room in the house.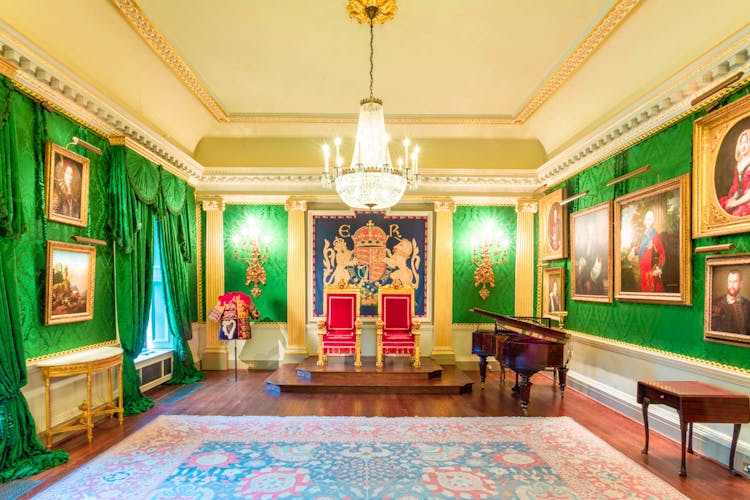 The Red Room, which used to be the Drawing Room, has hosted significant political meetings since the 1970s. In 2005, Queen Elizabeth II and President Mary McAleese of Ireland met here, marking the first time the two leaders had met in Ireland. Today, there is a collection of art including works by Antony van Dyck, Sir Joshua Reynolds, and William Hogarth displayed on the walls which are covered in striking red silk damask fabric.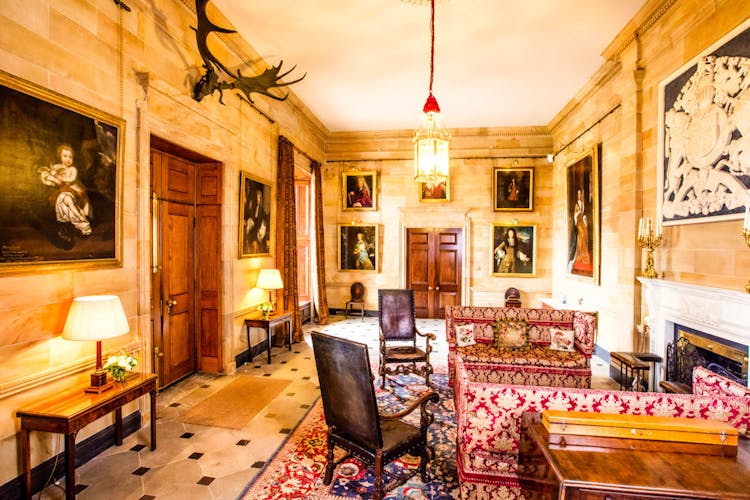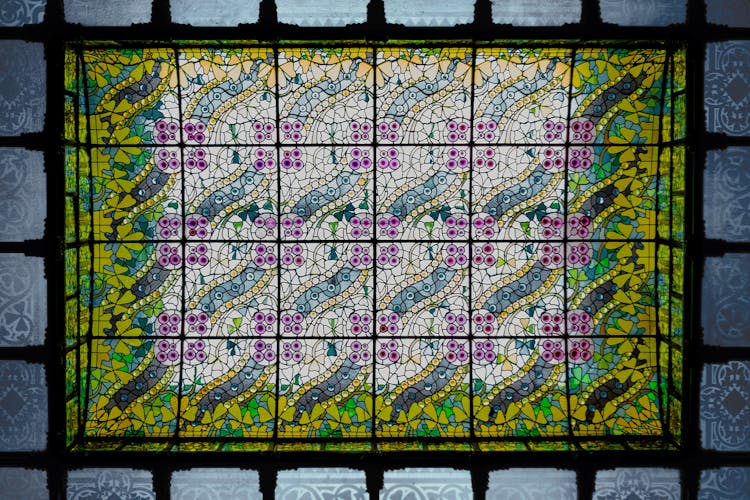 The Jubilee Parterre was established as a tribute to Queen Elizabeth II's Diamond Jubilee in 2012. It was later redesigned in 2016 according to a plan by Catherine Fitzgerald. The garden is a formal arrangement of planting beds situated symmetrically and linked by paths lined with closely cropped box hedges.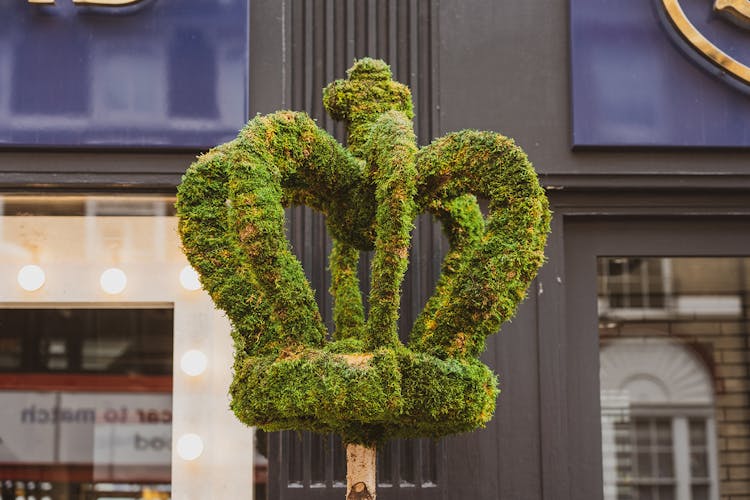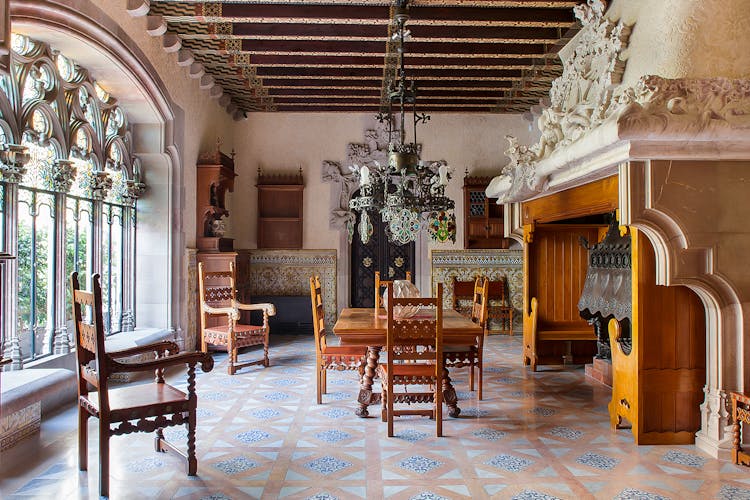 At the end of the original Moira Road that led to The Square stands the Greek Temple, a mid-19th-century folly. Though typically located within a landscape, this temple provides a unique setting that shelters those wanting to enjoy the view of the South Terrace, Jubilee Parterre, Yew Tree Walk, and Lady Alice's Temple in the distance.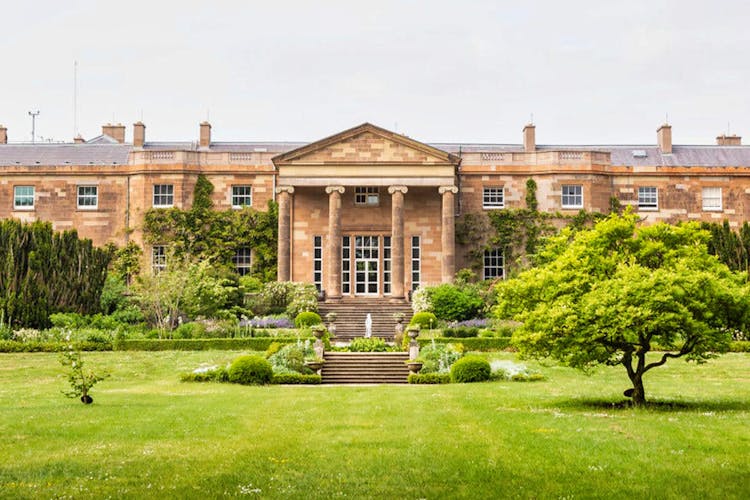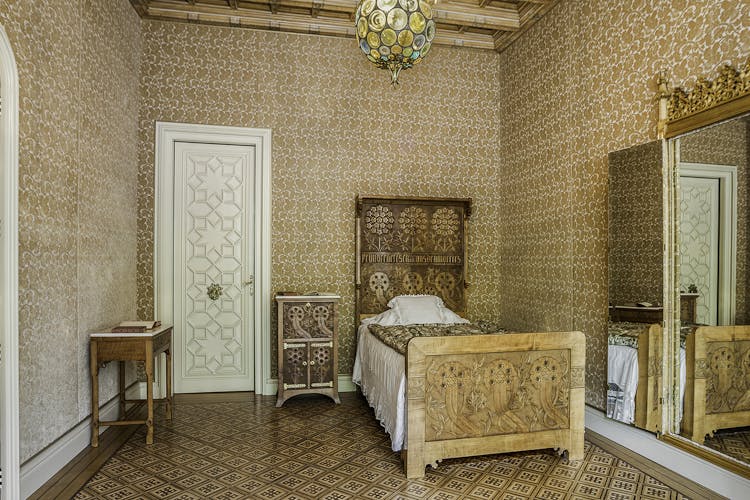 The Walled Garden is a four-acre site that was used to produce fruits, vegetables, and flowers for the castle since the 18th century. It now serves as a beautiful entrance to the castle grounds and has been restored to its former glory. Complete with a dipping pond, crop rotations, seasonal produce, herbaceous borders, and an apple orchard, it is a productive garden that is a sight to behold.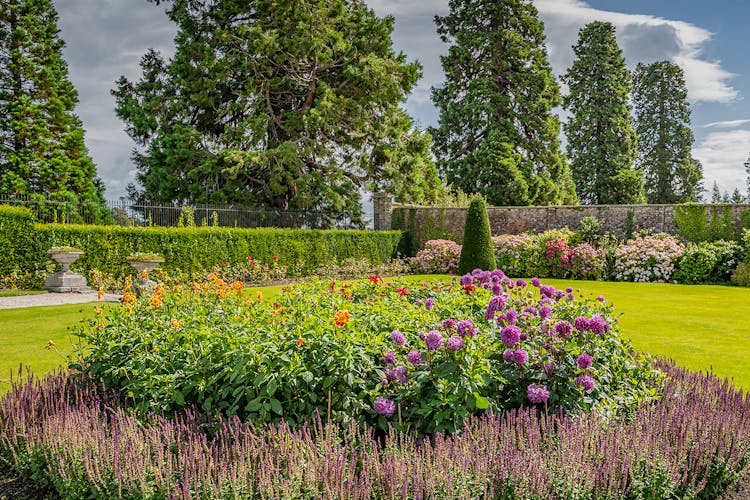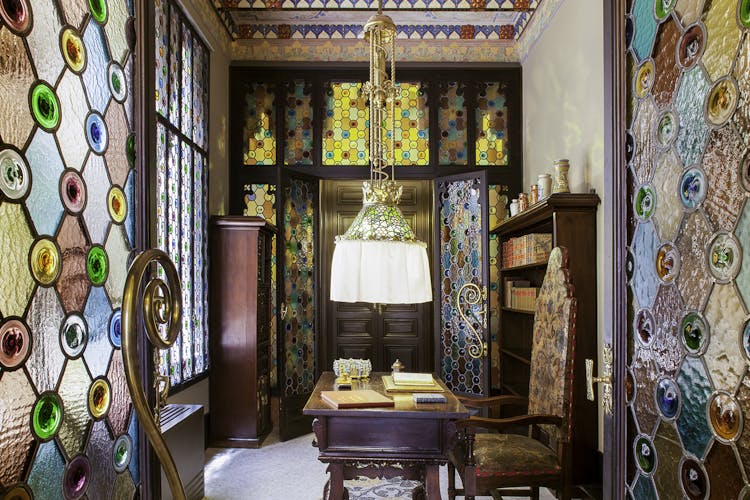 Lady Alice's Temple is a peaceful retreat located within Hillsborough Castle and Gardens. Many Castle residents have found solace here, including former Secretary of State Mo Mowlam who sought respite from political pressures. It was originally gifted to Lady Alice Hill in 1867 as a wedding present from her brother, the 5th Marquess of Downshire.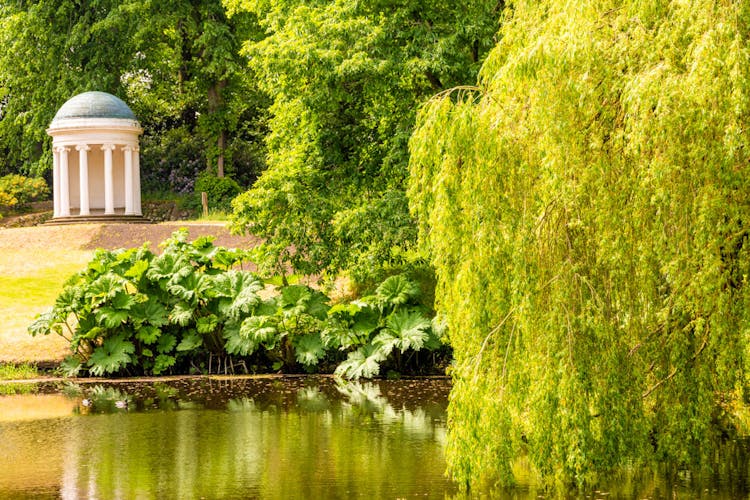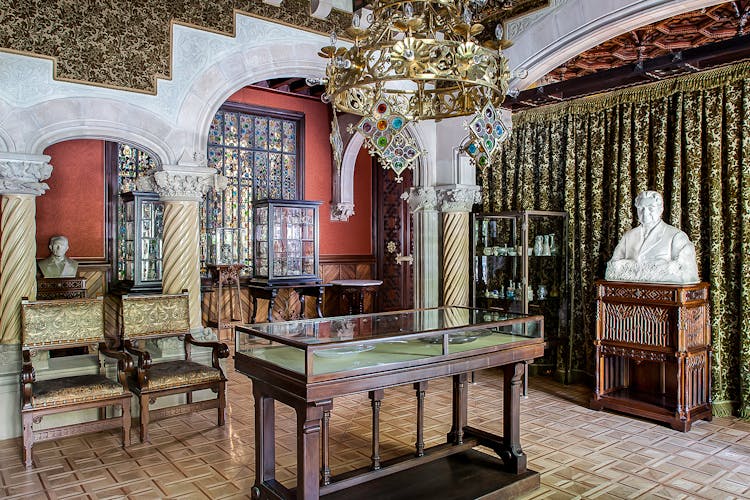 The Granville Garden was created by Lady Rose Bowes-Lyon, who was the wife of the Earl of Granville, the second Governor of Northern Ireland and also the aunt to Queen Elizabeth II. Lady Granville dedicated a lot of time to creating the beautiful garden on the west lawn during the 1940s and 1950s because she loved gardening. Nowadays, visitors can enjoy the delightful fragrance of the garden during spring and summer when beautiful rose beds are in bloom.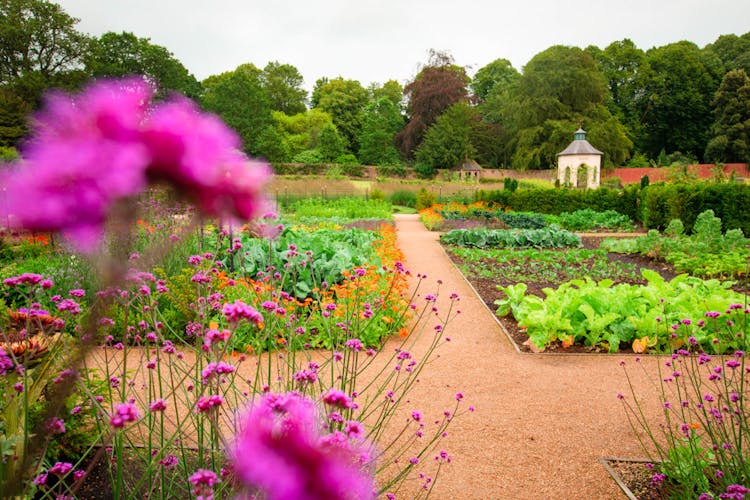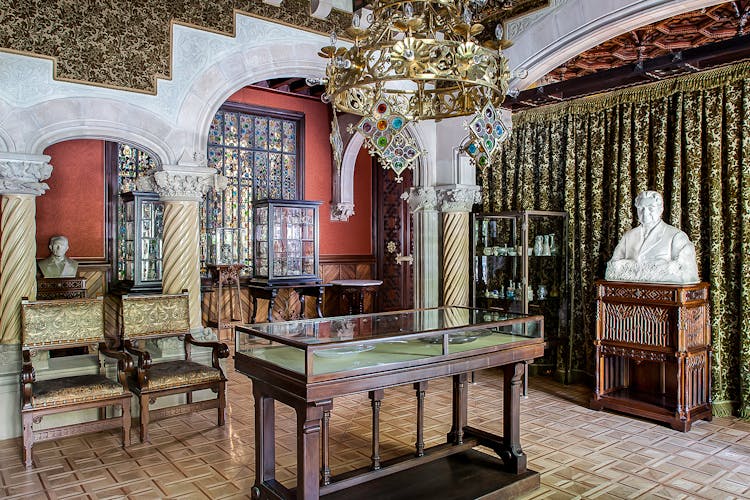 The Glen at Hillsborough Castle and Gardens is a classic Victorian garden feature that is particularly stunning during spring and summer. From early March to late May, you can enjoy the vibrant magnolias, camelias, and rhododendrons, as well as deciduous azaleas and the striking Embothrium plant.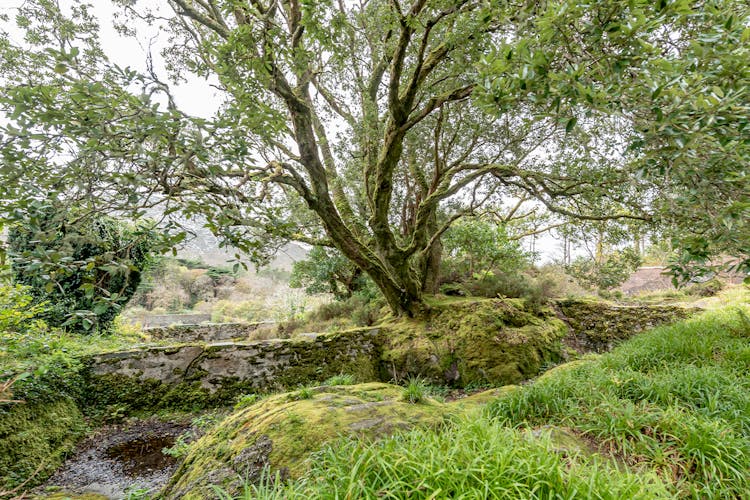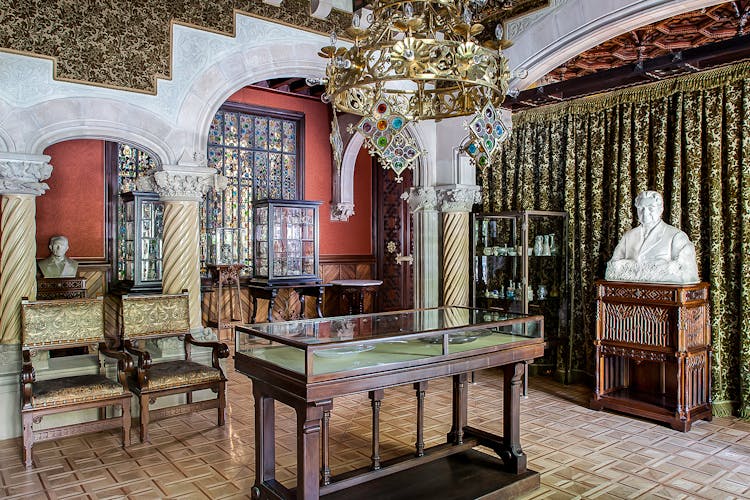 Best Time To Visit Hillsborough Castle
---
The best time to visit Hillsborough Castle in the UK is during the summer months. From June to August, temperatures are mild and the grounds of the castle are full of blooming flowers and vibrant shrubbery. The rolling hills of County Down provide spectacular views and make for great outdoor activities such as walking, cycling or even a picnic.
Additionally you can learn more about the Best Time to Visit London.
Hillsborough Castle Timings
---
The Gardens
April 1 to October 1 - Open from Wednesdays to Sundays from 10 AM - 6 PM. Additionally, the Gardens are also open on selected mondays - May 1, May 8, May 29 and August 28.
Closed on April 19-20, and May 24-25.
October 4 to October 29 - Open from Wednesdays to Sundays from 10 AM to 5 PM.
November 1 to November 30 - Open from Wednedays to Sundays from 10 AM to 4 PM.
The Castle
April 5 to October 1 - Open from Wednesdays to Sundays from 11 AM - 3 PM. Additionally, the Castle is also open on selected mondays - May 8.
Closed on May 12, May 24-25, June 29 and July 1.
October 7 to October 29 - Open from Wednesdays to Sundays from 11 AM to 2 PM.
Getting There
---
From London by Car: The Drive from London to Hillsborough is about 11 hours long. The road also includes a ferry. There's ample of parking space available in and around Hillsborough Castle.
From Belfast by Car: The Drive from Belfast to Hillsborough is about 20 minutes.
From Belfast By Bus: Translink Goldline - 238
Nearest Stop: War Memorial
Insider Tips to Visiting Hillsborough Castle
---
Plan your visit in advance to get the most out of your experience. Check opening times and any special events happening before you go, so that you can make the most of your time there.
Make sure to wear comfortable clothing and shoes as the grounds are large, and you may be doing quite a bit of walking.
Hillsborough Castle also offers a variety of guided tours for visitors - these can be very informative and give a unique insight into the history and culture of the area.
If you visit during summer months, take advantage of the sunny days by exploring the great outdoors on one of their many trails around the parkland and gardens - it's a great way to take in the beautiful views.
Restaurants Nearby
---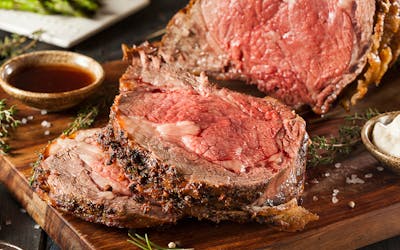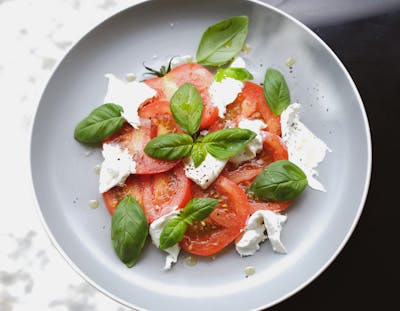 The Plough Inn
The Plough Inn is located at the top of the square in the lovely village of Hillsborough. This famous family-owned establishment is known for its great hospitality, inviting atmosphere, and amazing food. Don't miss the opportunity to sample their roast beef!
Distance from Hillsborough Castle: 250 ft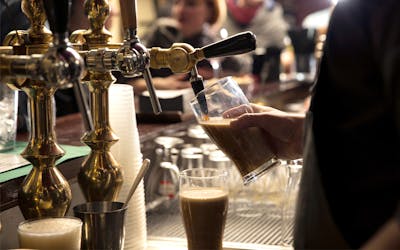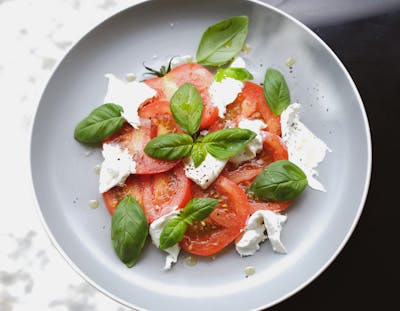 The Hillside
The Hillside is an old pub located in the beautiful Georgian village of Hillsborough, which is just a 15-minute drive from Belfast city center. It's a charming and cozy place with a great variety of local craft drinks, including ales, beers, stouts, and spirits, as well as the best whiskeys around.
Distance from Hillsborough Castle: 400 ft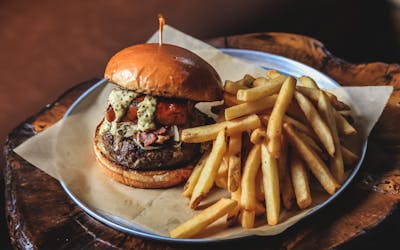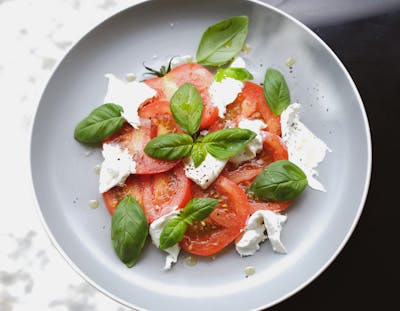 Mill Farm Deli
Mill Farm Deli is a restaurant that focuses on sustainability. Their menu changes with the seasons to maintain high quality throughout the year. In addition, they grow some of their ingredients organically in their on-site garden to ensure the best taste.
Distance from Hillsborough Castle: 1.1 miles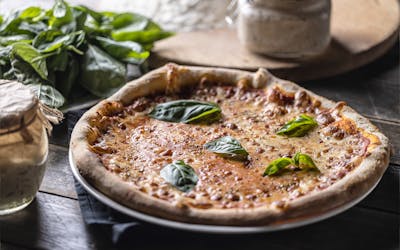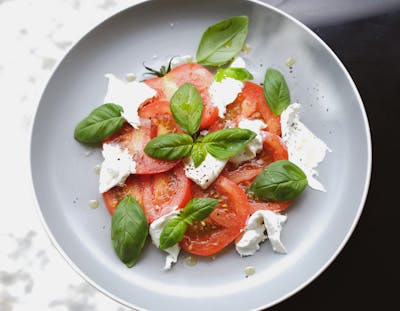 The Parson's Nose
The Parson's Nose is a dining pub situated in the charming Hillsborough village. At present, it features a lovely covered beer garden that provides scenic views of Hillsborough Castle lake. The pub is recognized for serving traditional pub dishes, delectable seafood, aged steaks, and handcrafted sourdough pizzas cooked in a wood-fired oven.
Distance from Hillsborough Castle: 0.3 mile
Other Attractions around Hillsborough Castle
---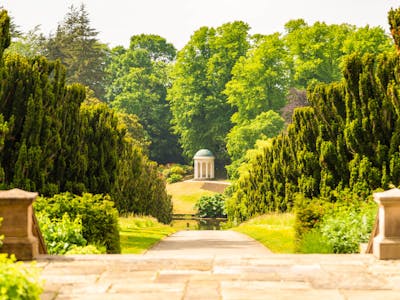 Hillsborough Forest
Hillsborough Forest is located in the charming Georgian village of Royal Hillsborough, and it's just a short walk from Hillsborough Castle and adjacent to Hillsborough Fort. It's a favorite spot for bird-watchers, dog walkers, photographers, and nature enthusiasts. The forest spans almost 200 acres and has marked paths offering various walk options suitable for all levels.
Distance from Hillsborough Castle: 0.3 mile (2 minutes)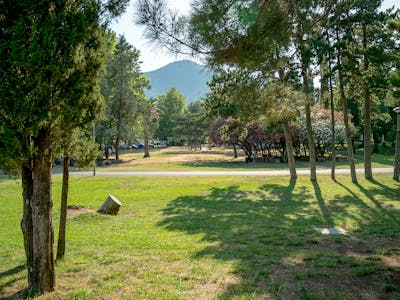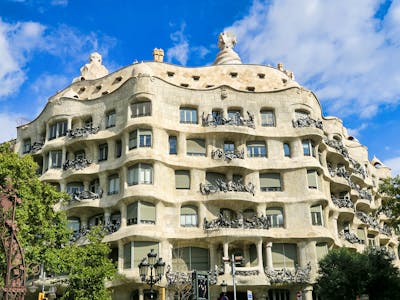 Lisburn Castle Gardens
Lisburn Castle Gardens is an open space in Lisburn that holds great historical significance. It used to be the location of Lisburn Castle, a fortified manor house constructed by the Conway family, who were the landlords of Lisburn. You can take a leisurely stroll through the formal gardens, or sit down and enjoy a packed lunch while immersing yourself in nature.
Distance from Hillsborough Castle: 4.8 miles (15 minutes)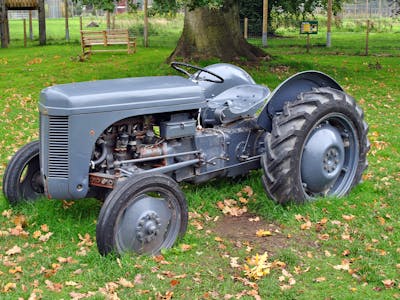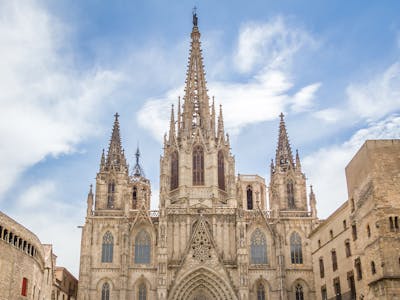 Harry Ferguson Memorial Garden
The Harry Ferguson Memorial Garden is located across from the Ferguson Homestead. It features a life-size bronze statue of Harry Ferguson and has the ability to showcase a Ferguson tractor on the premises. There are also informational and historical boards spread throughout the garden. The garden is part of the Harry Ferguson Trail.
Distance from HIllsborough Castle: 5.5 miles (10 minutes)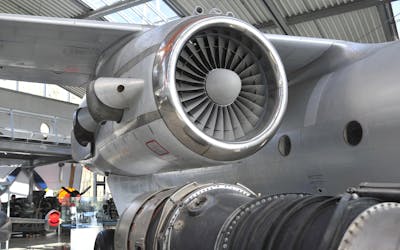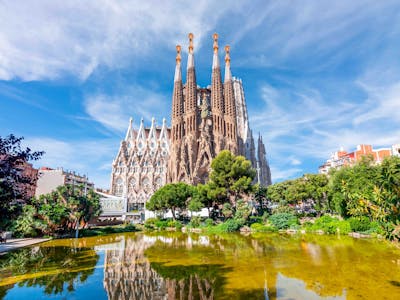 Ulster Aviation Society
The Ulster Aviation Society has a collection of over 30 historic aircraft and exhibits that celebrate Northern Ireland's aviation heritage. You can view commercial, Cold War, and World War 2 aircraft, walk among the displays, and observe restorations in progress in a historic hangar. A group of devoted enthusiasts has been working on rebuilding and preserving this impressive collection of airplanes, helicopters, and aviation artefacts since 1968.
Distance from Hillsborough Castle: 2.3 miles (6 minutes)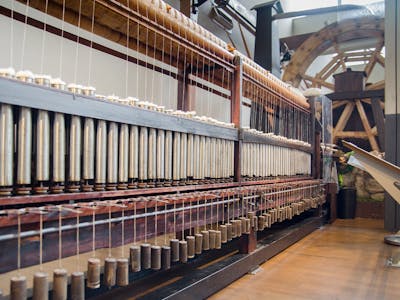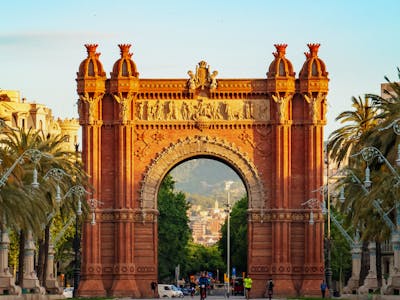 Irish Linen Centre & Lisburn Museum
The Irish Linen Centre & Lisburn Museum is located in the historic town of Lisburn and celebrates the heritage of the linen industry, which has been so important to Northern Ireland. The museum's collections include displays on weaving, spinning, bleaching and printing techniques as well as a range of artifacts related to the history of the local industry.
Distance from HIllsborough Castle: 4.3 miles (15 minutes)
Hotels around Hillsborough Castle
---
FAQs
---
The castle is open Wednesday to Sunday throughout the year. It's open from 10 AM to 4 PM, 5 PM or 6 PM depending on the time of the year.
Hillsborough Castle has a range of facilities including a café, shop, and audio-visual tour. There is also wheelchair access to all areas of the castle grounds.
Yes, there is free parking available onsite for visitors.
Yes, you can take photos for personal use only during your visit. Please note that any photos taken for commercial purposes must be authorised by Historic Royal Palaces.
No, they do not have a dress code but visitors should be aware that as a historic site, it may not be suitable to wear overly distracting or revealing garments while inside the castle. We recommend wearing comfortable clothing and sensible shoes while visiting.
Hillsborough Castle Guide