Disney Shows
Enjoy your favorite Disney stories coming to life at the London theatres with a wide range of the latest plays and musicals by booking London Disney show tickets. Relive your childhood memories from The Lion King to Frozen. Avail of last-minute bookings, tempting discounts, and preferred seating.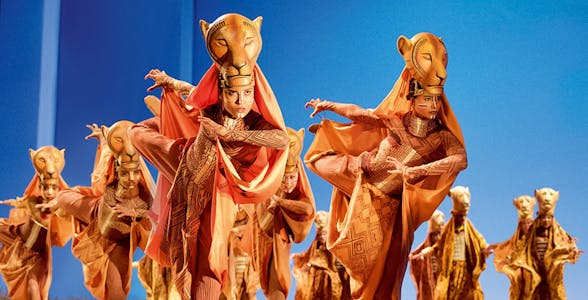 Headout's Top Recommendations
Cancellation Policy
These tickets can't be cancelled or rescheduled.
These tickets can't be cancelled or rescheduled.
Travel Guides and Tips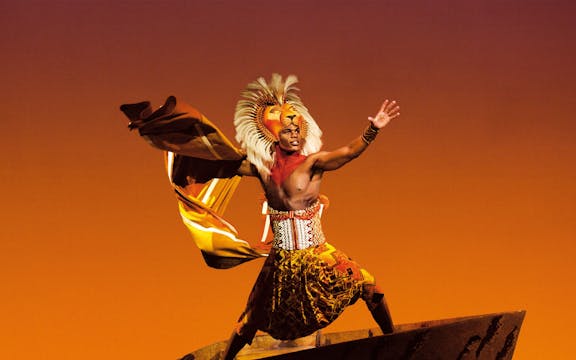 West End Guide to the Best Disney Shows in London
London is the place to be if you're looking for entertainment. The city is home to many world-renowned theatres, each showcasing a unique and diverse range of shows. From West End hits to experimental new productions, there's something for everyone. London is also home to the mesmerising Disney shows – the one-stop entertainment for people […]
Read More
Book London Disney Show Tickets

Disney's magical world has captivated children and adults alike for as long as one can remember. Their shows portray the unthinkable and unimaginable captivating the audience through their fun entertainment extravaganza. The London Disney shows turn beloved fairy tales into film and stage productions. They stage the most fun, popular, and award-winning stories in a spectacular and beautiful way at the West End. So, go ahead and book your London Disney show tickets now!
What is a London Disney show?

A London Disney show brings the magical world of fairy tales and folk tales to life through spellbinding musicals that people across ages (from children to adults) will enjoy. Elaborate sets, stunning costumes, terrific performances, captivating music, beautiful dialogues, and engaging plots – Disney shows in London have all of this and more making them a must-watch while you're in the city. So, book your London Disney show tickets now.
Which London Disney shows are playing this year?

The West End is considered the mecca for musicals in the city, with both locals and tourists lining outside the theatre district to witness its sheer magic unfold. There are many breathtaking Disney musicals in London playing this year. So, get ready to be blown away by mesmerizing and enchanting musical adaptations of your favourite Disney tales. Book your London Disney show tickets in advance to make sure you don't miss out on all the magic!
How to choose the right seats for London Disney shows?

The London Disney shows are extremely popular among the general public as well as tourists. It is an inseparable part of the theatre scene in the city. Watching the musicals is a once-in-a-lifetime experience that you just cannot miss. However, to make sure you choose the best London Disney show tickets for an amazing time, it is imperative that you choose the right seats in the house. Try to get yourself a seat in the middle rows. The middle rows offer the best view of the performances at reasonable prices.
What London Disney shows are currently playing at West End?

Get ready to watch your favourite Disney characters and stories come to life at the London Theatre this year. There is a wide range of plays and musicals that you can watch at the West End. These shows are performed by critically acclaimed and award-winning artists, which makes them all the more special. Get your London Disney show tickets now and we guarantee you will want to come back for more!
How to book London Disney show tickets?
Can we take photographs of Disney shows in London?

Photography and filming are not allowed during any of the Disney show in London.
Explore More London Theatre Shows