Off West End Shows
Enjoy the latest plays and musicals by booking Off West End show tickets. Avail of last-minute bookings, tempting discounts, and preferred seating.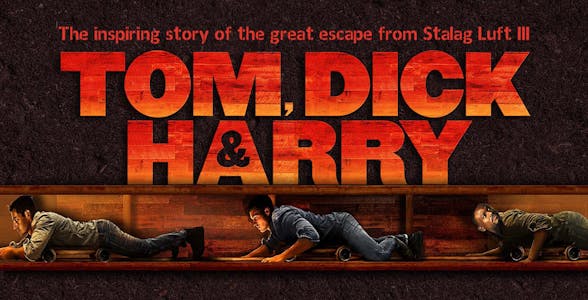 Book Off West End Show Tickets

Experience the best of fringe theatre in London by attending an Off-West End show in the city. For the unaware, fringe theatre is typically used to describe pub theatres and other smaller theatrical venues that aren't recognized as part of the West End Theatre District in London. These smaller venues stage some of the most fantastic shows that you shouldn't miss while you're in the city. Book your Off West End show tickets now to witness the pure talent of small-scale theatre.
What is an Off West End show?

Off West End shows refer to small-scale theatres located in a pub or a more dedicated setting outside of the West End theatre district in London. The place is home to more than 100 independent and fringe theatre spaces in Greater London with a wide range of classic musicals, operas, plays, comedies, dramas, revivals, and children's shows being staged there. So, book your Off West End show tickets and get ready to be enthralled by the sheer greatness of small-scale theatre.
Which Off West End shows are playing this year?

Can't decide which Off West End show to watch? Well, we suggest you pick any because they are all masterpieces. Watch some incredibly talented artists deliver brilliant performances in a diverse range of musicals, dramas, comedies, operas, revivals, children's shows, and more. These programs cater to audiences of all ages – from kids to adults and everyone in between - book your Off West End show tickets now and experience the magic of fringe theatre.
How to choose the right seats for Off West End shows?

Watching an Off West End show is a great experience. These shows attract both locals and tourists because they feature some of the most amazing actors that British theatre has to offer. If you want to make the most of it, make sure that you book the right seats while purchasing your Off West End show tickets. It is advisable to get seats in one of the middle rows because they offer great views and good sound quality.
What Off West End shows are currently playing at West End?

The theatres on Off West End host some great shows each year despite being small in size. A lot of the bestsellers of West End were first introduced on Off West End stage. They stage different kinds of acts like revivals, dramas, plays, comedies, classic musicals, shows for kids, dance performances, operas, and more. The performances by the artists will engage and move you making it a memorable experience. Such shows are driven by pure talent, which is why you need to book your Off West End show tickets right away!
How to book Off West End show tickets in London?
Can we take photographs of Off West End shows in London?

Photography and filming are not allowed during any of the Off West End show in London.
Explore More London Theatre Shows