Christmas Shows in London
Browse through our collection of London Christmas shows to get the best deals and discounts on London theatre tickets. Book tickets for the top London Christmas shows to make the most of the holiday season and spread cheer!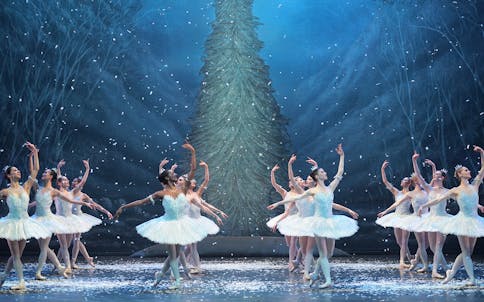 Book Tickets to London Christmas Shows

Hilarious pantomimes, heartwarming shows for kids and the whole family, and so much more await you in London theatres this holiday season. Choose your favourites from our London Christmas shows collection book your tickets today to enjoy some quality time with your loved ones.
What is a London Christmas show?

A Christmas show is a performance that tells stories with themes related to the holiday. As either musicals or plays, these London Christmas shows are told in an enjoyable way for both children and adults. Rekindle your holiday spirit by watching old Christmas tales turned into delightful live Christmas shows that can be enjoyed by the entire family together.
Which London Christmas shows are playing this year?

Each holiday season brings a spectacular lineup of London Christmas shows. Be prepared to be enchanted by mesmerizing ballet shows, fairy tales, and beloved children's shows in the

London Christmas shows

collection. So, what are you waiting for? Book tickets to London Christmas shows now and make your holidays merrier!
How to choose the right seats for London Christmas shows?

Most London Christmas shows are a delightful mix of music, dance, fun, and frolic. In order to be able to witness all of this, you need to get the best seats in the house to ensure you don't miss out on any action. For a London Christmas show, try getting seats in the middle rows. These are far away enough from the stage to give you a clear view of the proceedings and the sound quality is also the most pleasing here.
What London Christmas shows are currently playing at West End?

Each holiday season, London Christmas shows feature an exciting lineup that includes holiday shows for the whole family. Don't miss out on the

London Christmas shows

taking place this year!
How to book tickets to London Christmas shows?
Can we take photographs of London Christmas shows?

Photography and filming are not allowed in any of the London Christmas show viewings. 
Are theatres for London Christmas shows wheelchair accessible?

Yes, most London Theatres are wheelchair accessible with some having special lifts and seating spaces allotted for guests with wheelchairs.
Explore More London Theatre Shows