The largest UNESCO World Heritage site in London, Kew features distinctive landscapes, vistas, and notable buildings from throughout the Gardens' history. The world's largest and most diversified botanical collection can be found in glasshouses, botanical art galleries, nurseries, and the surrounding countryside.
After a day well spent at the Kew Gardens, you can head to some of the, lively bistros, and cute cafes that serve great food, and provide a unique experience. From classic British cuisine and traditional Italian dishes, to Middle Eastern delicacies and modern fusion fare, there are tons of restaurant options around Kew Gardens. Whether you're looking for a casual bite on the go or an intimate evening meal, these top-notch eateries offer fantastic food and outstanding service.
Top 8 restaurants around Kew Gardens you must try:
The Botanical Brasserie
Modern British cuisine with an outdoor terrace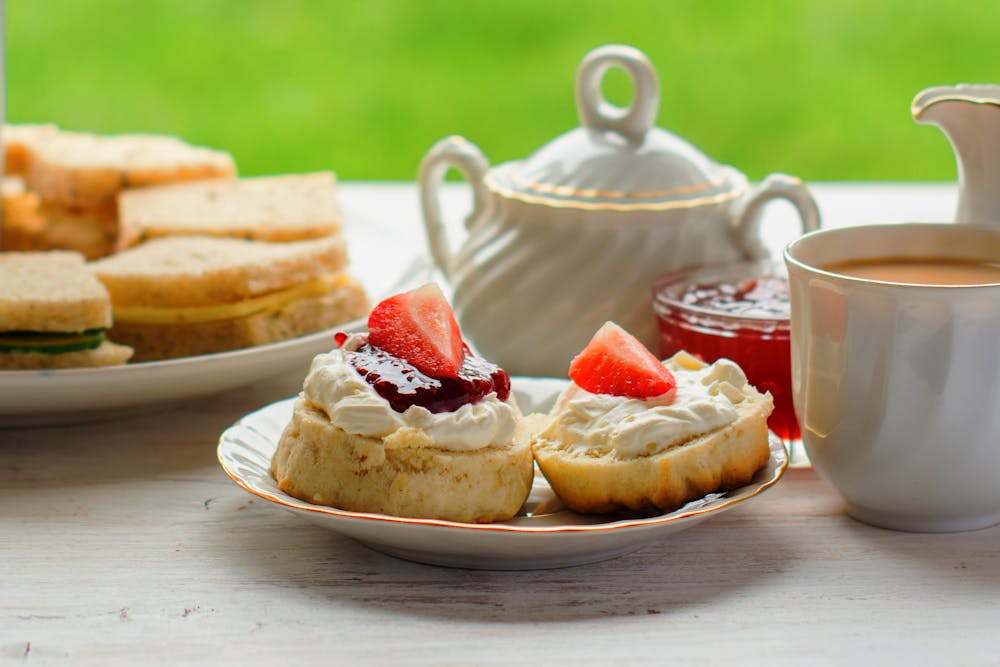 A laid-back morning to afternoon dining establishment in Kew Gardens, the Botanical looks out into the Palm House pond. It was created to provide a unique experience, along with unmatched service and distinctive cuisine in vivid settings, which captures and enhances the allure of the famed Kew Gardens around the world. The brunch, lunch, and afternoon tea menus include fascinating modern British delicacies and inventive takes on time-honored favourites. Menus constantly change based on seasonal food, and all products are ethically sourced from nearby growers. The admission charge to Kew Gardens must be purchased in advance or on the day of your visit at the gates; it is not included in reservations for the Botanical Restaurant there.
Cuisines: British Cuisine
Price for two: £8 - £20
Open Hours: Breakfast 10am to 11am
Lunch 11.30am to 3pm
Afternoon Tea 2.30pm to 4.45pm
Scones, chocolate cakes, cheesecakes, prosecco, mulled wine and gin. This restaurant is also famous for its coleslaw, risotto and soup.
Review of The Botanical Brasserie
We frequently eat here, and in the summer, we also sip cocktails on the patio. Although the food is consistently superb, the service is what really distinguishes it from other restaurants in Kew Gardens (and the view across to the Tropical House). The service is consistently friendly, and the cost is reasonable.
The Petal Pusher
Mediterranean and American cafe near Kew Gardens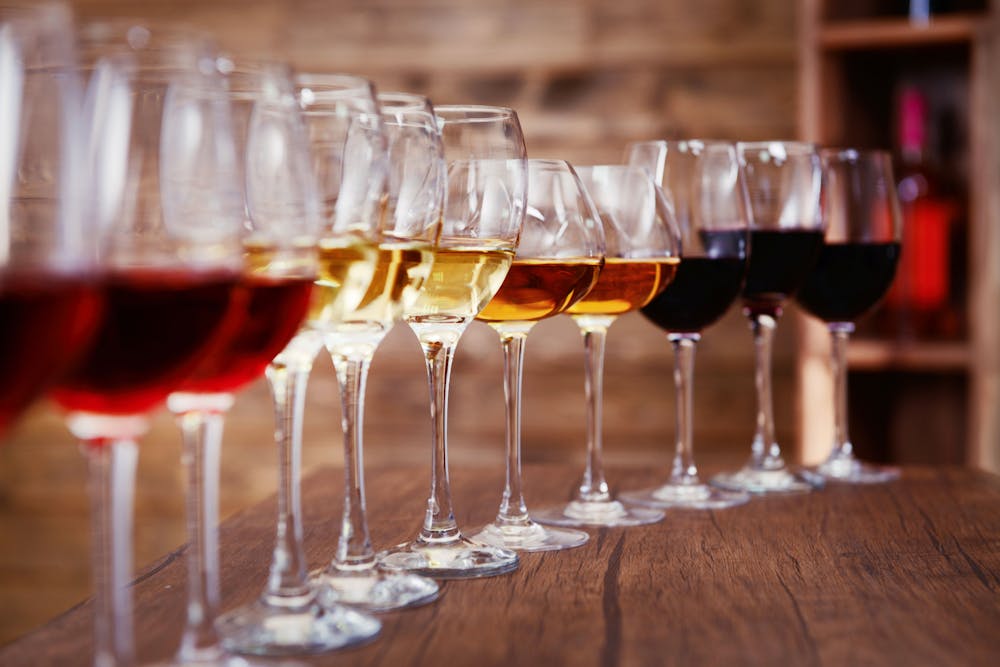 When you enter this one-of-a-kind establishment, managed by DJ Omar Gharbi and his spouse Rachel, you will discover the perfect spot to relax, eat and relish a beverage. With its diverse menu of beers, traditional cocktails including whisky and port as well as an exquisite selection of wines served in glasses or carafes - it's no surprise that visitors keep coming back for more. Although the (evolving) menu at The Petal Pusher is somewhat straightforward, it features fantastic flavours, unmatched freshness, and attention to detail that is occasionally lacking from most other restaurants.
Cuisines: Cafe, American, Mediterranean, Wine Bar
Price for two: £5- £32
Open Hours: Monday to Thursday and on Sunday Friday and Saturday- 5 pm -11 pm
Brioche Burgers with homemade pesto slaw, Korean spiced creamy prawns, salt beef burger with Gherkin, pulled pork with BBQ sauce, Spanish meatballs, and mango and passion fruit cheesecake.
Review of The Petal Pusher
The other day, my friend and I visited this location and were overjoyed. Both the meal and wine are excellent, and the owner and staff made you feel really welcome and beautiful. For anyone looking for a great spot to sip wine and munch on delectable food, I can highly recommend this institution.
Ma Cuisine
Traditional French bistrot offering regional cuisine and world-class wines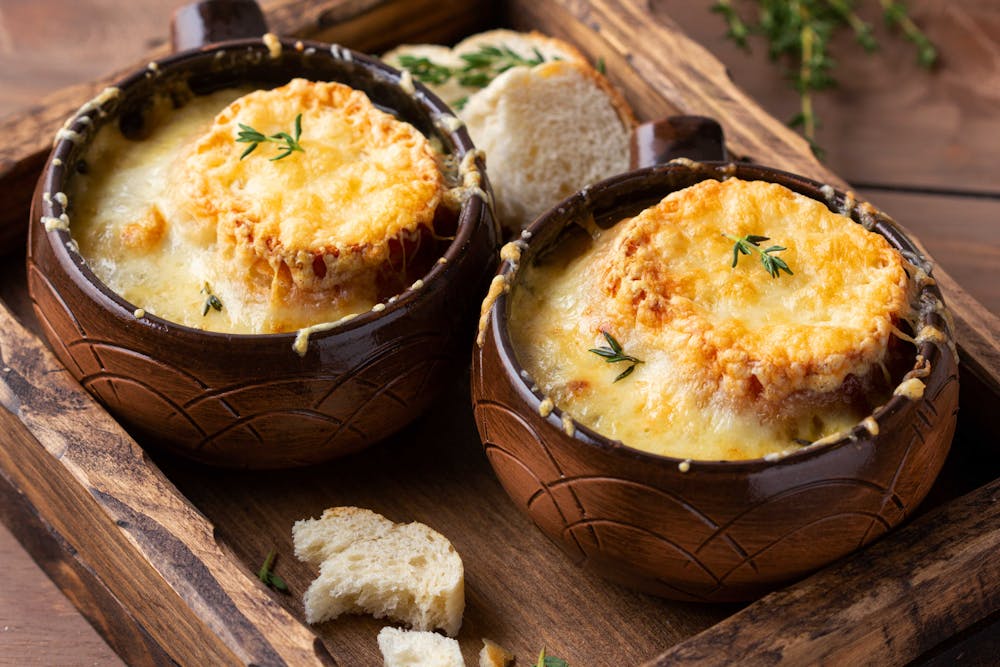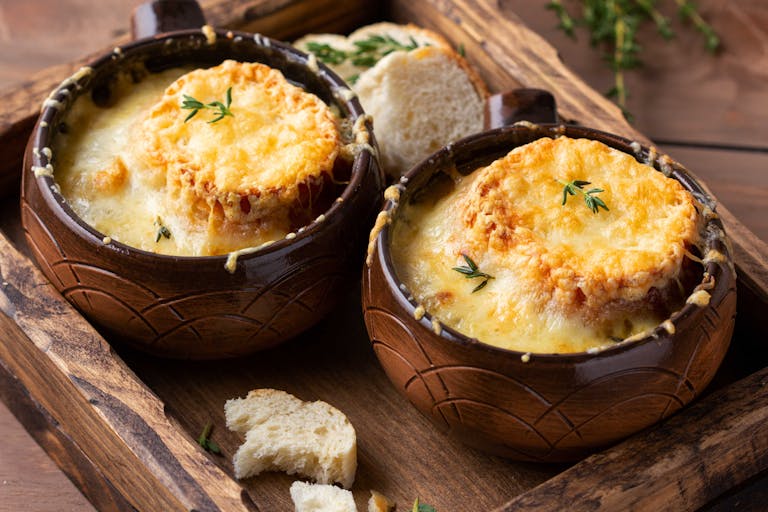 Ma Cuisine, located in the centre of Kew Village, is a classic restaurant serving regional French food and top-notch wines at affordable pricing. This charming Townscape Merit building, housed in a former post office close to Kew Gardens train station, offers the perfect backdrop for indulging in delectable French cuisine and wine in a casual environment. The black and white tiled floor, French impressionist posters, and gingham tablecloths were chosen to represent the ideal ambiance for savouring French cuisine at its finest. These elements were inspired by a conventional 1950s French restaurant. Ma Cuisine Kew offers baguettes, salads, a menu rapide, and a full a la carte menu for lunch and dinner, satisfying a variety of appetites.
Cuisines: French, European
Price for two: £8 - £20
Open Hours: Tuesday to Sunday from 10 AM to 11:30 PM.
Grilled pork chops, roasted barbary duck breast, warm plum tart, seared tuna loin,and herb crusted scallops
Review of Ma Cuisine
Despite the fact that we live in Holland, my wife and I visit London many times a year and always stay in Kew. So, we are familiar with your Ma Cuisine restaurant in Kew. I love your restaurant, it's great. The food is of extremely high quality, it is reasonably priced, and your manager and the welcoming staff are truly world-class, making you feel at home. My praises for such a team! In a nutshell: We are happy customers and hope the Kew Ma Cuisine will continue to exist and be operational for many, many years to come.
The Grill Off The Green
Perfect Grills in a cozy interior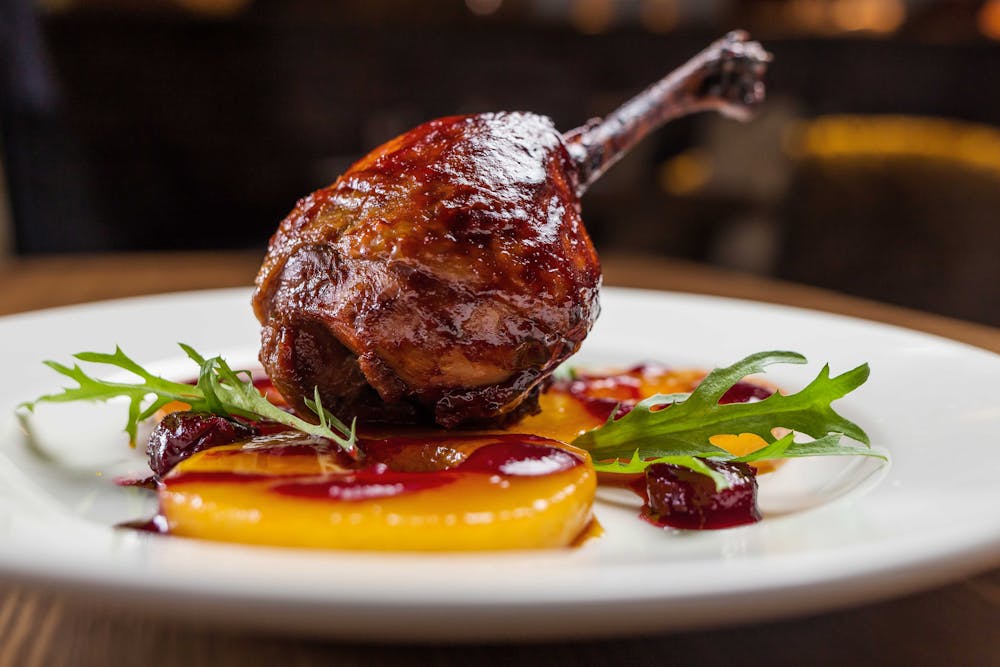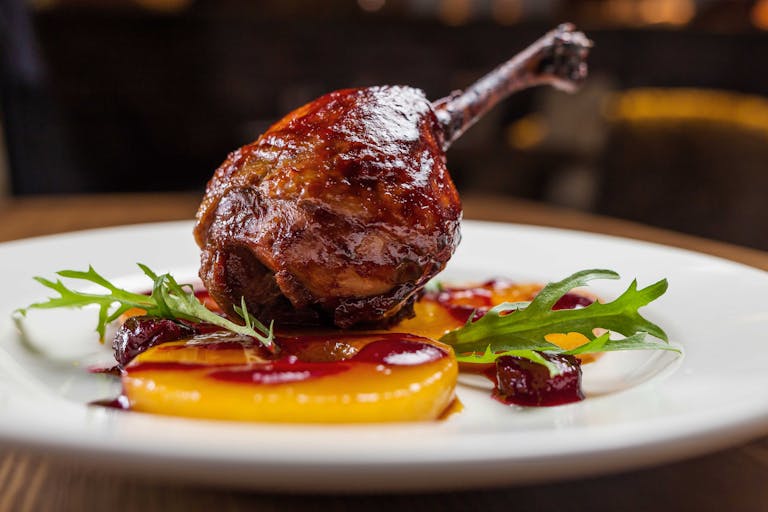 Grill off the Green, gets its name from being tucked away just off Kew Green and is the ideal setting for Antony Worrall Thompson's delectable cuisine. It's formally Kew Grill and the cozy décor and friendly host makes it seem like home. A delicious Grill menu is complemented with a wonderful assortment of meats, burgers, and seafood that have been expertly grilled. Also, the Bistro menu is loaded with conventional favourites, vegetarian, and vegan options.
Cuisines: British
Price for two: £20 - £40
Open Hours: Monday - Closed
Tuesday to Thursday - 6 pm - 9:30 pm
Friday - 6 pm - 10:30 pm
Saturday -12 pm - 10:30 pm
Sunday - 12 pm - 9:30 pm
Classic French Soup, Salmon and Tiger Prawns, Chilli Salt Squid and Haggis and Black Pudding Cake, Confit of Duck Guinea Fowl Steak, Hanger Steak, British Lamb Chops and Smoked Haddock.
Review of The Grill Off The Green
Amazing undiscovered gem of a location. After seeing the orchid show at Kew Gardens, we went for an early dinner and were quite pleased with the meal. We were both really satisfied with the Asian chicken burger that two of us had. Even the chips were wonderful, and the chicken was tender and succulent. The Thai veggie curry was also excellent. Service was top-notch.
Sign up for our monthly newsletter
Your dose of travel fix - from hacks and deals to travel tips and everything in between, delivered monthly to your inbox
Please enter a valid email
Unsubscribe anytime
Chatora - Modern Indian Restaurant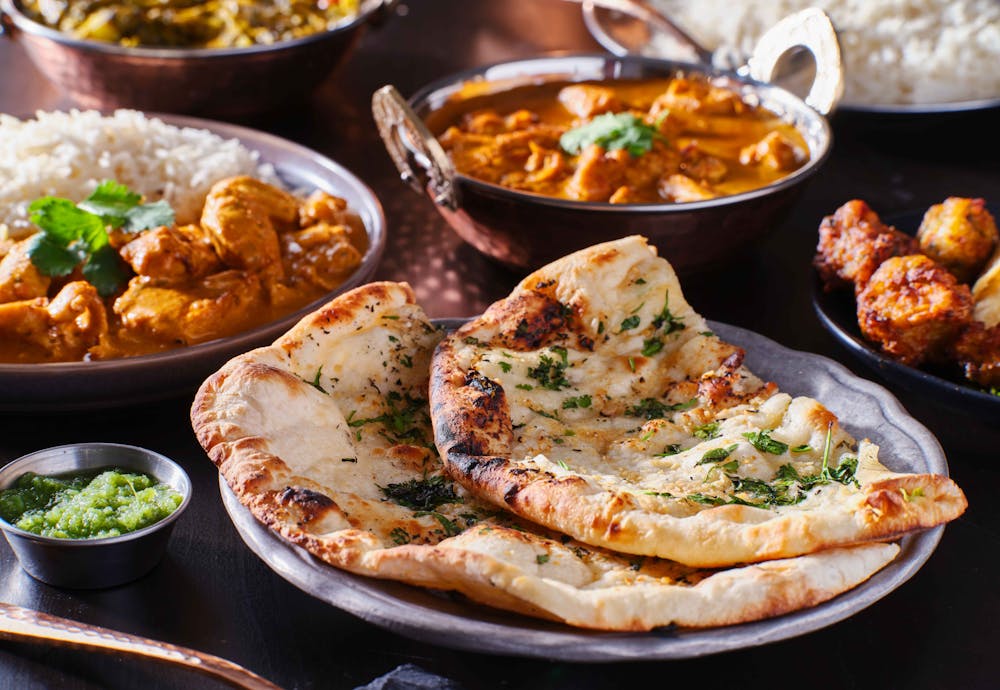 Indian cuisine of the highest calibre is served at Chatora in Richmond, West London. The chefs specialize in transforming the greatest British seasonal ingredients into exquisite dishes to delight, surprise and enthral diners. They are particularly focused on fusing authentic Indian cuisine with modern techniques. Indulge in mouthwatering vegetarian and tandoor specialties, as well as seafood and game, at Chatora. The head chef, Sunil D'Souza, developed the special menu, capturing the essence of India's rich gastronomic environment. The cuisine and the extensive menu, which draws elements from the nation's North, South, East, and West regions, is the result of his unmatched expertise and love for Indian food.
Cuisines: Indian, Asian, Contemporary
Price for two: £8 - £20
Open Hours: Monday - Closed
Tuesday to Friday - 5 pm - 10 pm
Saturday - 12 pm - 3 pm for lunch and 5 pm to 10 pm for dinner
Sunday - 12 pm - 3 pm for lunch and 5 pm to 9 pm for dinner
Soft shell crab, tandoor, slow cooked curries, basil salmon and biryanis.
Review of Chatora - Modern Indian Restaurant
Vivacious and eccentric restaurant serving absolutely delectable, unconventional cuisine with a wide option for vegetarians and vegans as well as numerous regional specialties for meat and fish. The lobster looked delicious, though we didn't order any. A fantastic setting for a party. Expect to wait a little while the food is freshly prepared, but it will be worth it because the dishes are exquisitely presented and the spicing is perfect. The service was excellent, and the owner is affable and funny.
Rara Kew
Tradional Indian and Nepali cuisine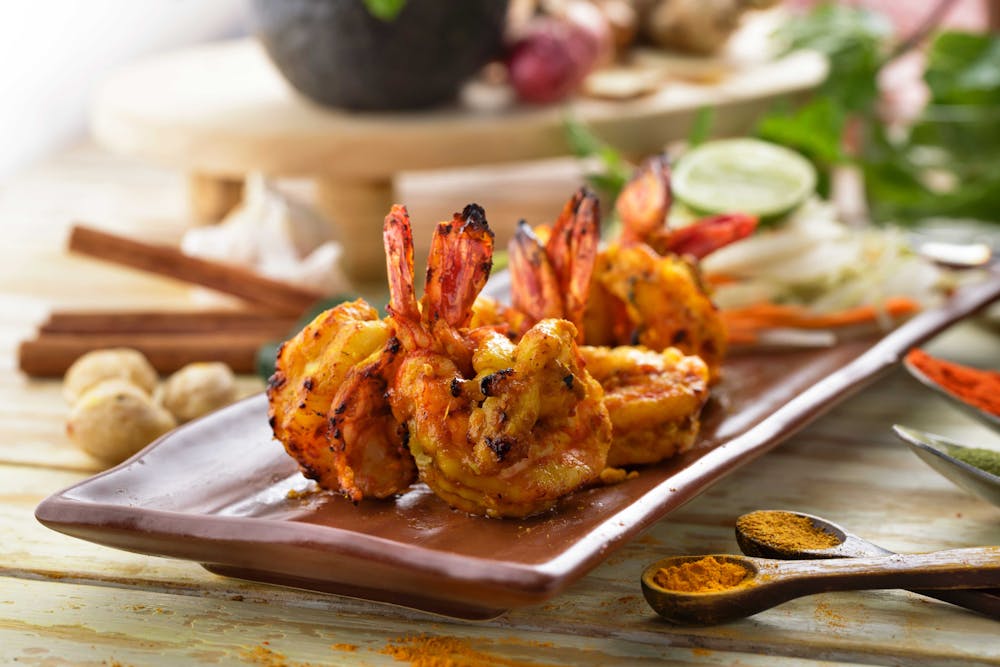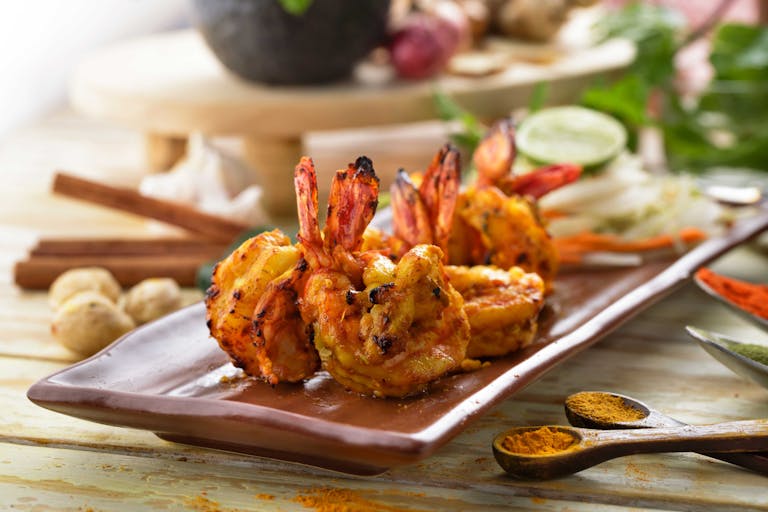 Located in the cozy borough of Kew, RARA is a thriving restaurant that has become an iconic favorite amongst locals and Londoners alike, who often travel long distances to experience its distinct charm. A mouthwatering selection of exotic Indian and Nepalese food is prepared and cooked in a healthy way for dishes that are flavorful, fragrant, and light. Very small amounts of oil are utilised, and no artificial flavours, colours, or preservatives are used. Your dinner is nicely complemented with a selection of speciality beers and wines that have been meticulously paired.
Cuisines: Indian, Asisn and Nepalese
Price for two: £5 - £20
Open Hours: Monday – 2 pm – 10 pm
Tuesday to Thursday – 12 pm to 10 pm
Friday to Saturday – 12 pm to 10:30 pm
Sunday – 12 pm to 10 pm
Lamb Chops, Tandoori Chicken, Chicken Tikka, Tandoori King Prawn and Chicken Shashlik
Review of Rara Kew
Without a doubt, the best curry restaurant in the neighborhood is Rara. The meal has never let us down over our six visits. The dish I like best personally is chicken rogan josh. They ought to be well recognized for their delicious naan breads.
Q Verde
Authentic Italian Restaurant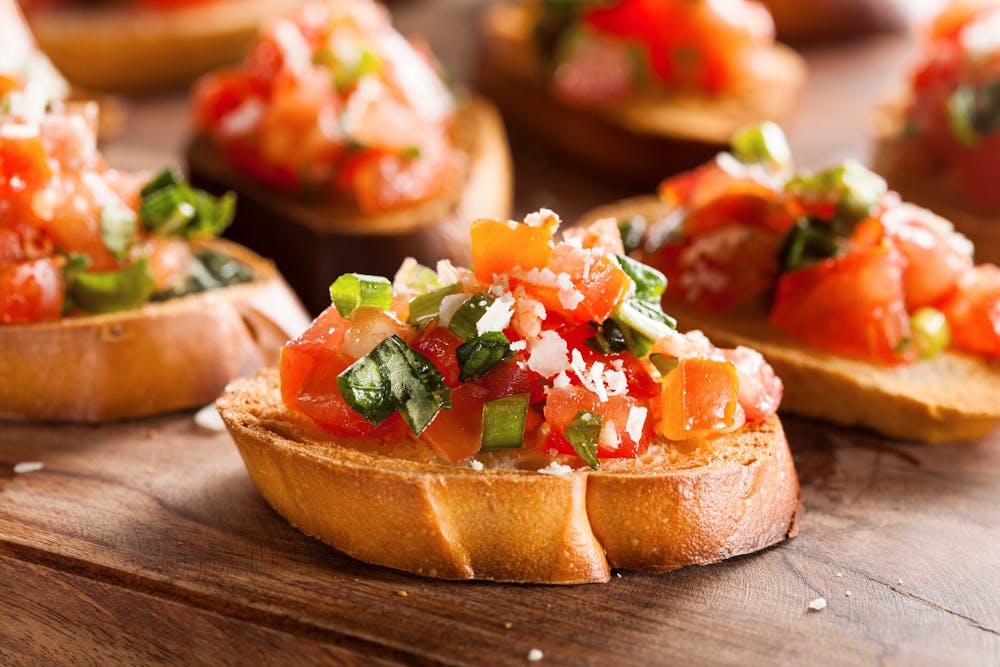 Q Verde can be the next best thing if you're yearning Italian food but don't have the opportunity to travel to Italy. Q Verde is a well-liked Mediterranean eatery on Sandycombe Road with a charming villagey ambiance that is only six minutes from the Kew Botanic Gardens. Foodies go to Q Verde for the nutritious dishes and exceptional service, and this family-run restaurant truly makes you feel at home from the moment you walk in. The restaurant's terra cotta walls, chalkboard menus, and overall rustic look with a blend of tradition and modernity pleasantly surprises guests. Since 2006, this eatery has worked to uphold traditional cooking while only using the finest ingredients that are imported straight from Italy.
Cuisines: Italian, Mediterranean, European, Tuscan, Central-Italian
Price for two: £20 - £40
Open Hours: Lunch- 12 pm - 3 pm
Dinner- 6 pm - 11 pm
Bruschetta, Calamari, hand picked crab meat and avocado, black truffle and ricotta ravioli, wild mushroom and spinach risotto, grilled sirloin steak, tiramisu and cannoli, fried chorizo sausage, crispy rosti potatoes, and the fillet of pork with caramelized apples.
Review of Q Verde
Fantastic food and outstanding service. Even though they weren't open when we drove up, they welcomed us inside and provided us drinks while allowing us to use the facilities even though we were far too early. Before service began, it was lovely to see the crew eat, and as soon as regulars arrived, the restaurant was packed. When we travel to Twickenham for the rugby, this will most surely become a frequent stop for us.
Little Bird
Award winning Asian and Mediterranean restaurant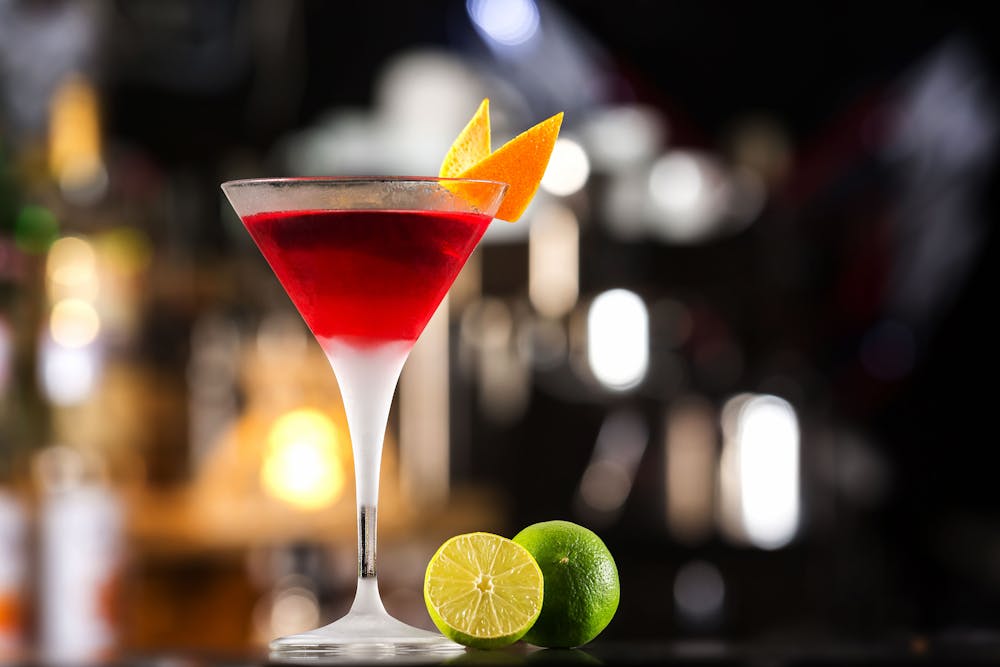 Little Bird is a buzzing, award-winning restaurant and cocktail lounge with a distinctive dining philosophy that places exceptional food, service, and customer care at the centre. Little Bird Battersea is the most recent venture of owner Lorraine Angliss, a successful restaurateur and interior designer who also owns Rock and Rose in Richmond and legendary Annie's in Chiswick. Little Bird Battersea is one of a group of five independently owned London bars and restaurants.
Cuisines: Pan Asian, Mediterranean
Price for two: £7.95 - £20.95
Open Hours: Tuesday - Thursday: 5pm - 10pm
Friday and Saturday: 5pm - 10:30pm
Sunday and Monday: Closed
a wide variety of beautifully crafted cocktails like the Luscious Martini and Mediterranean Mojito. Chef's recommendation has Tuna Sashimi and Avocado, Prawn and Avocado Tempura and Meringue
Little Bird, 1, Station Parade, Burlington Ln, Chiswick, London W4 3HD, United Kingdom
Google Map Directions
Review of Little Bird
Little Bird is a great choice, always. The drinks are exquisite. I've visited both Little Bird eateries already. The meal and cocktails were fantastic, and the staff provided excellent service. I heartily endorse Little Bird! Excellent cuisine, reasonable pricing, great portions, and amiable and speedy service. I went with vegetarian friends, and they liked the selections that were available.
Kew Garden restaurants are located in and around the Kew Garden in Richmond, London
Chatora, Rara Kew, Ma Cuisine, Q Verde and The Petal Pusher have some great reviews and are among the best-known Kew Garden Restaurants
Spring Season- May to April are the best months to visit Kew Gardens.
Kew Gardens entry is not included with reservations for the Botanical Restaurant there; it must be purchased in advance or at the gates on the day of your visit.
The prices vary from restaurant to restaurant and depend on what you order.
To waltz right in and skip the waiting time, it is recommended you do reservations in advance.
Each restaurant has different opening hours but mostly between 10 am to 10 pm
There is no dress code as such but it can get very warm in the greenhouse, so wear light, ideally detachable, clothing. While the walks around can be lengthy, wear comfortable shoes.
Recommended Kew Gardens Experiences
Ready to head to London?
Check out other London itineraries and read our comprehensive London Travel Guide packed with itineraries, tours, culture trips, best hotels, restaurants and a lot more.
Best Kew Gardens Restaurants