Nestled in the heart of London, Housesteads Roman Fort is a remarkable historical site that transports visitors back to the Roman era. From its well-preserved architecture to fascinating facts and nearby attractions, this guide will help you explore this ancient gem in all its glory.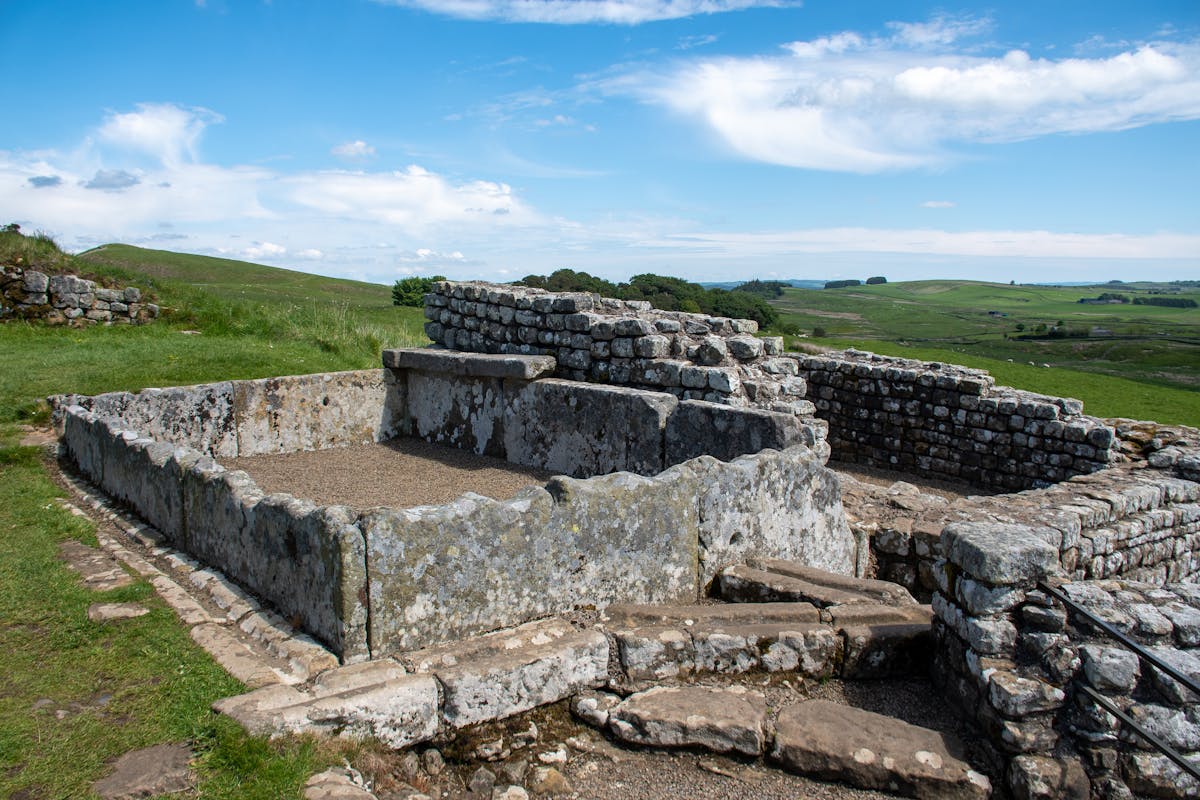 Housesteads Roman Fort - In A Nutshell
---
Handy information
| | |
| --- | --- |
| ⏰ Suggested Duration: | 2-3 hours |
| ☀️ Best Time to Visit: | Spring and Autumn |
| 💜 Must See: | The Roman Barracks and the Granary |
| 🎟️ Housesteads Roman Fort Entry Ticket: | Check here |
Things to know
Constructed in: AD 124
Location: Northumberland
Built by: Emperor Hadrian

Opening Hours And Address
Daily, 10 am - 5 pm (summer); 10 am - 4 pm (winter)
Last entry: 30 minutes before closing.

Address: Henshaw, Bardon Mill, Hexham NE47 6NN, England
Get Directions
Why Is Housesteads Roman Fort Worth Visiting?
---
Housesteads Roman Fort offers a fascinating glimpse into the lives of Roman soldiers stationed at the edge of their empire. With remarkably well-preserved structures and an informative museum, this ancient site allows you to step back in time and imagine what life was like during Roman rule in Britain. Its strategic location also offers stunning views of the surrounding landscape, making it a perfect destination for history lovers and nature enthusiasts alike.
History Of Housesteads Roman Fort
---
Established around AD 124, Housesteads Roman Fort was a vital part of the Roman frontier in Britain. It served as a garrison for approximately 800 soldiers, who were responsible for maintaining order and protecting the empire's northern border. The fort was occupied for over 300 years, undergoing various modifications and improvements during that time. Today, the well-preserved remains of the fort serve as a testament to Roman engineering prowess and the significance of Hadrian's Wall in shaping the history of the region.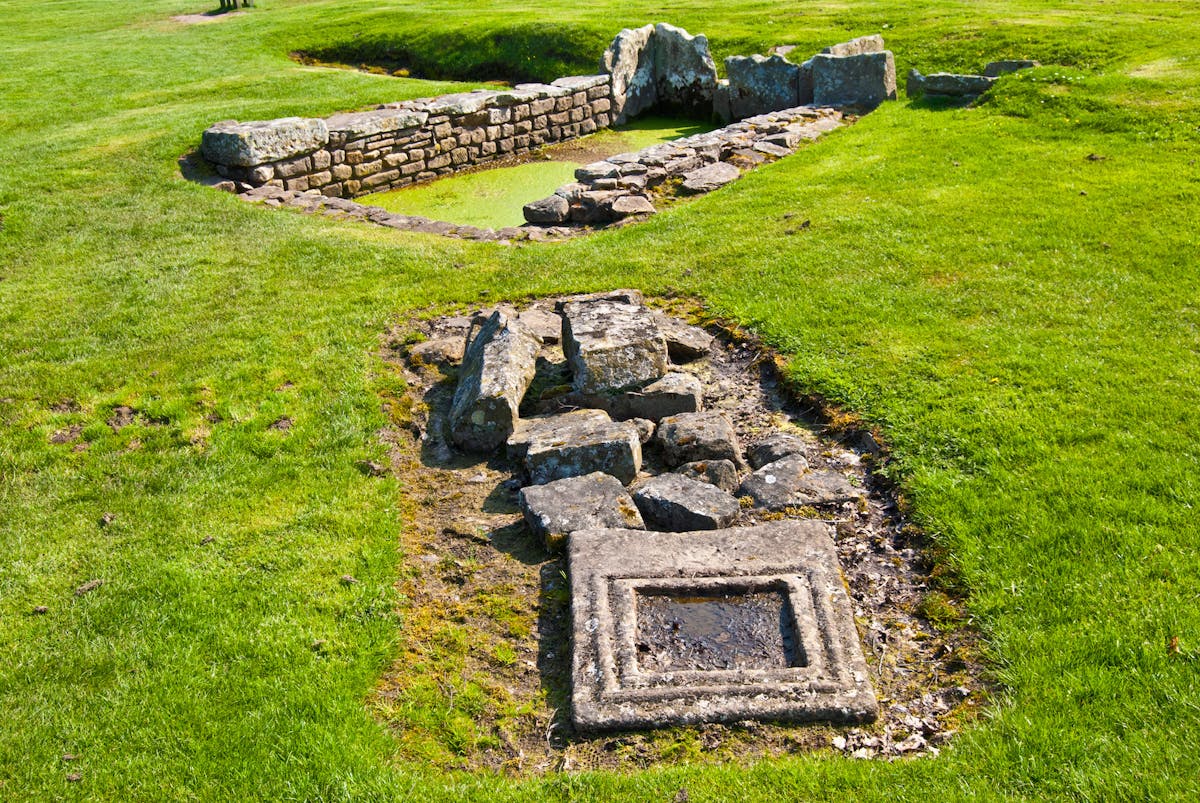 Housesteads Roman Fort Architecture
---
The architecture of Housesteads Roman Fort reflects the military precision and ingenuity of the Roman Empire. The fort's layout is rectangular, with walls enclosing an area of around five acres. Within these walls, you'll find the remains of barracks, a commanding officer's residence, granaries, and other essential structures. The fort was constructed using local limestone and timber, showcasing the resourcefulness of Roman engineers in adapting to the materials and landscape available to them.
Top Highlights Of Housesteads Roman Fort
---
The remains of the soldiers' living quarters provide a glimpse into their daily lives and living conditions.
2

Commanding Officer's Residence
This impressive building once housed the fort's highest-ranking officer, featuring luxurious amenities and private quarters.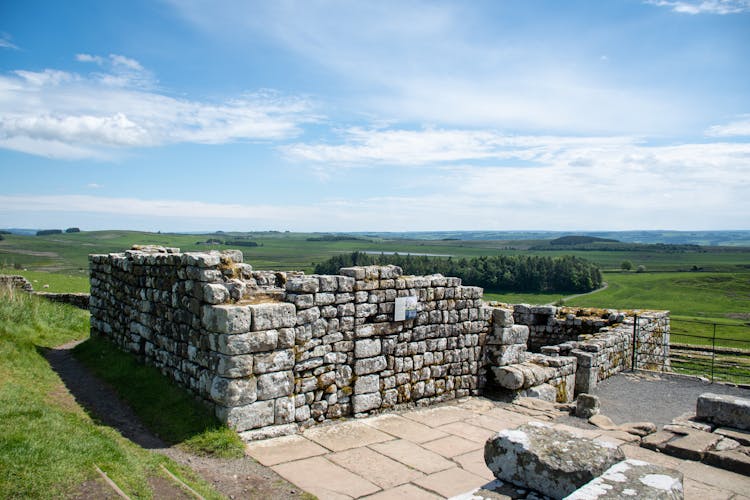 These large structures stored food supplies for the garrison, showcasing the Roman Empire's logistical capabilities.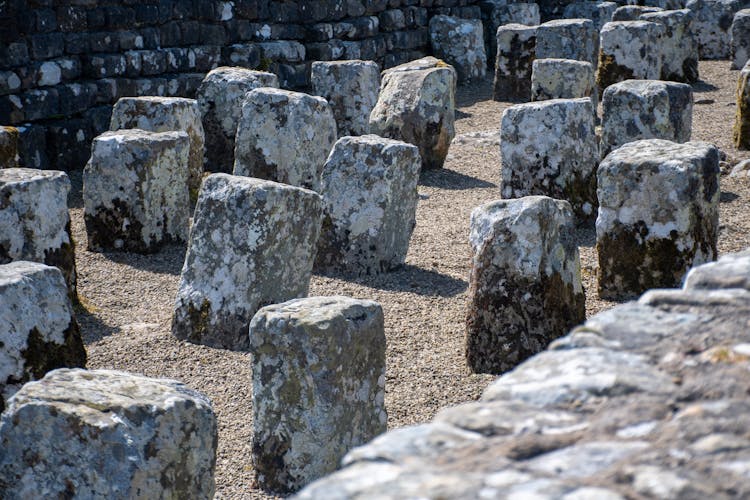 4

Housesteads Roman Fort Museum
Learn more about the history, architecture, and artifacts discovered at the site through interactive exhibits and informative displays.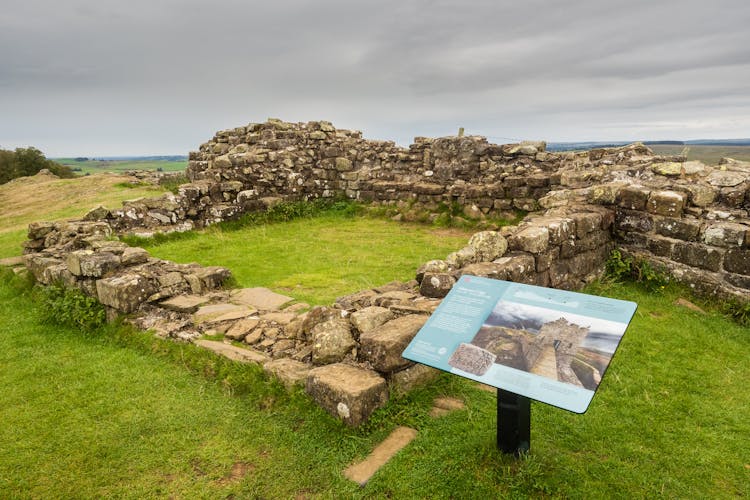 Reccommended Housestead Roman Fort Tickets
---
Exploring Housesteads Roman Fort: What To Know
---
Guided Tours:Take advantage of guided tours to gain a deeper understanding of the fort's history, architecture, and significance.
Hadrian's Wall Path:Walk along the nearby Hadrian's Wall Path for a scenic and historically rich experience.
Archaeological Finds:Keep an eye out for various artifacts uncovered at the site, providing insight into Roman life and culture.
Accessibility:While some areas of the site are accessible, uneven terrain and steps may pose challenges for visitors with mobility issues.
Best Time To Visit Housesteads Roman Fort
---
Late spring to early autumn, when the weather is typically pleasant and the surrounding landscape is at its most vibrant.
Housesteads Roman Fort Timings
---
Daily, 10 am - 5 pm (summer); 10 am - 4 pm (winter)
Getting There
---
Accessible by car, bus, or train, with parking available nearby.
Insider Tips to Visiting Housesteads Roman Fort
---
Wear comfortable walking shoes, as the terrain can be uneven.
Bring a picnic to enjoy the beautiful surroundings.
Visit the nearby Roman sites along Hadrian's Wall for a more comprehensive experience.
Interesting Facts about Housesteads Roman Fort
---
The fort was home to a mixed garrison of Roman and auxiliary soldiers.
It was in use for over 300 years, with various modifications and improvements made during that time.
Housesteads Roman Fort is one of the best-preserved forts along Hadrian's Wall.
Restaurants Nearby
---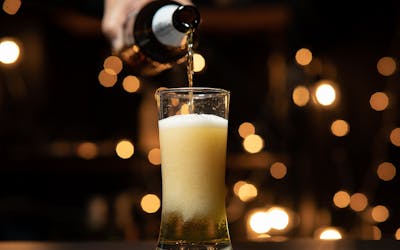 Twice Brewed Inn
A cozy and welcoming pub situated a short drive from Housesteads Roman Fort, Twice Brewed Inn offers a warm atmosphere and traditional British fare. Enjoy dishes made with locally sourced ingredients while soaking in the charming, rustic ambience. With a selection of local ales, it's the perfect place to unwind after a day of exploration.
Distance from Housesteads Roman Fort: 4.6 km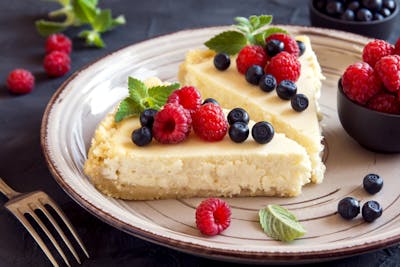 Vallum Tea Room
Located just 15 minutes away from the fort, Vallum Tea Room is a charming, budget-friendly spot to enjoy light bites, sandwiches, and cakes. Set in a picturesque garden setting, this tea room offers a tranquil atmosphere, perfect for taking a break from sightseeing. The friendly staff and delightful food make this a must-visit during your Housesteads Roman Fort excursion.
Distance from Housesteads Roman Fort: 27 km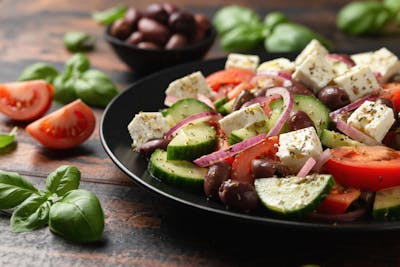 The Sill Café
Located at the Sill National Landscape Discovery Centre, this modern café boasts stunning views of the Northumberland countryside. Serving a variety of locally sourced dishes, including vegetarian and gluten-free options, The Sill Café caters to a wide range of preferences. With its convenient location and contemporary design, this café provides a pleasant dining experience near Housesteads Roman Fort.
Distance from Housesteads Roman Fort: 4.7 km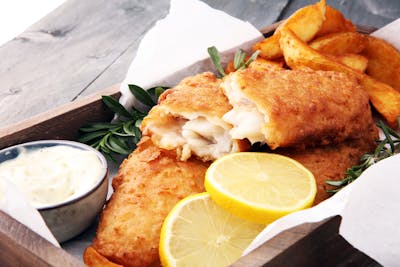 The Samson Inn
A traditional country pub in Gilsland, The Samson Inn offers hearty meals and a warm atmosphere. The menu features classic British dishes made with fresh, local ingredients, and the staff is known for their friendly service. With a cozy fireplace and comfortable seating, this pub is an ideal spot to relax and refuel after exploring Housesteads Roman Fort.
Distance from Housesteads Roman Fort: 16 km
Other Attractions around Housesteads Roman Fort
---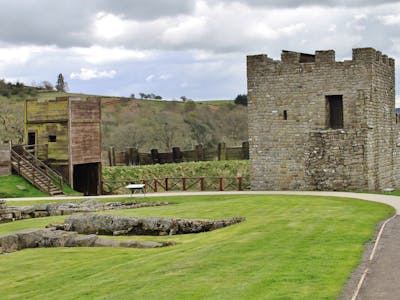 Vindolanda Roman Fort and Museum
Explore another impressive Roman fort and its accompanying museum, filled with fascinating artifacts and exhibits.
Distance from Housesteads Roman Fort: 3.5 km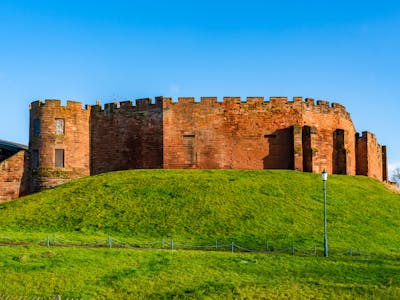 Chesters Roman Fort and Museum
Discover the well-preserved remains of a Roman cavalry fort and the history behind it at the on-site museum.
Distance from Housesteads Roman Fort: 12 km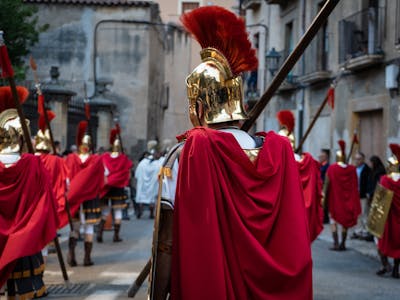 Roman Army Museum
Learn about the life of Roman soldiers, their equipment, and tactics at this engaging and interactive museum.
Distance from Housesteads Roman Fort: 13 km
Hotels around Housesteads Roman Fort
---
FAQs
---
To reach Housesteads Roman Fort from London, you can take a train from London Kings Cross to Newcastle upon Tyne, then transfer to a local train to Hexham or Haltwhistle. From either of these stations, you can take a local bus or taxi to the fort.
At Housesteads Roman Fort, visitors can explore the remains of the fort, including barracks, the commandant's house, granaries, and a Roman bathhouse. There are also several walking trails along Hadrian's Wall.
While some parts of Housesteads Roman Fort are accessible for visitors with disabilities, the uneven terrain and steep slopes may pose challenges for wheelchair users.
Yes, dogs are welcome at Housesteads Roman Fort, but they must be kept on a short leash at all times. Owners are responsible for cleaning up after their pets.
Yes, there is a gift shop on-site at Housesteads Roman Fort, offering a range of souvenirs, books, and other items related to the site and Roman history. The gift shop is usually open during the same hours as the fort and museum.
Housesteads Roman Fort Guide