Madame Tussauds is a renowned wax museum in London, and was founded by Marie Tussaud in 1835. Wax figures of historical and popular people, including celebrities from film and television, are on display at the museum. With over 150 wax figures, it is one of the major tourist attractions of London.

Smaller museums are also present in other cities such as New York, Berlin, Bangkok, Shanghai, Tokyo, Singapore, Dubai, and more.
Madame Tussauds London in a Nutshell
---
Madame Tussauds London Timings
3 April, 2022 to 24 April, 2022
9:00 AM to 3:00 PM
25 April 2022 onwards
10:00 AM to 3:00 PM
Getting to Madame Tussauds London
Marylebone Rd, London NW1 5LR, United Kingdom Link: https://goo.gl/maps/ZqVEjUTVpZqeZCFq9
London Underground
Get off at Baker Street tube station using lines circle, Bakerloo, Hammersmith & City, Jubilee, or Metropolitan lines. Madame Tussauds is a 2-minute walk from here.

By Train
Get off at Marylebone Station. The museum is a 10-minute walk from here.

By Car
Marylebone Road is an extension of the A40, one of the major routes going in and out of London. Although there is no parking onsite at the attraction, there are multiple car parks nearby.

By Bus
You can get off at a 5-minute walk from MAdame Tussauds by taking buses 2, 13, 18, 27, 30, 74, 113, 139, 189, 205, 274, and 453.
Best time to visit Madame Tussauds London
The best time to visit the museum is early in the morning as soon as it opens. Avoid visiting on weekends since it will be very crowded. The best season to visit is between mid September and March, since it is least crowded.
Why visit Madame Tussauds in London?
---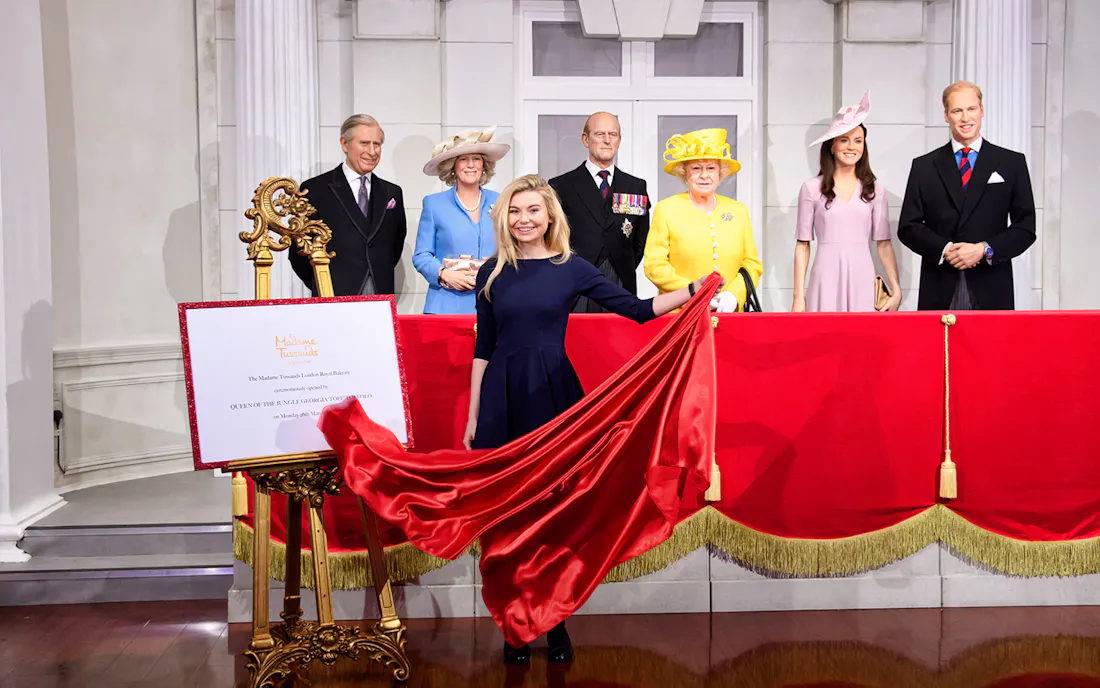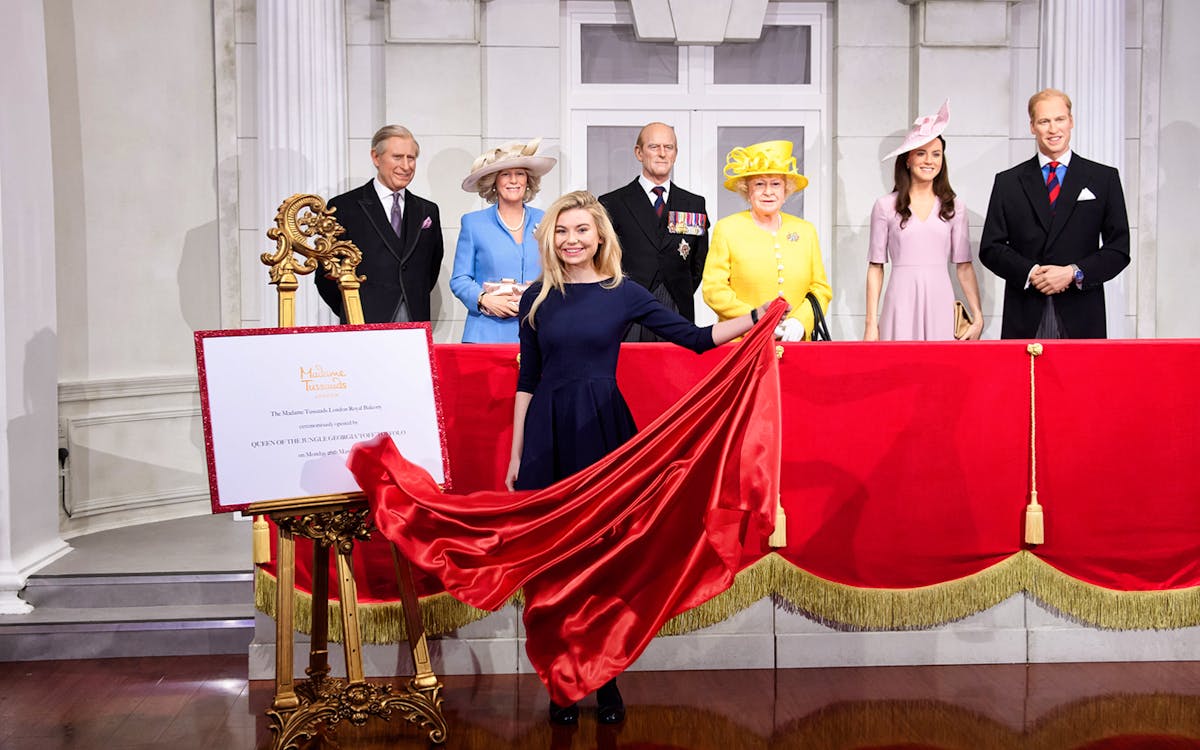 History of Madame Tussauds London
---
Background
The museum was established by Marie Tussaud, who learnt the art of wax modeling from Philippe Curtius when she was a child. She created her first sculpture at the age of 16, and went on to tutor Madame Elizabeth, the sister of King Louis XVI of France. On the death of Curtius. Marie Tussau traveled across Europe to show this collection. Tussaud settled in the upper floor of Baker Street Bazaar.
Origin
In 1835, Marie Tussaud opened her museum on Baker Street, down the street from her home. The main attraction of this museum was the Chamber of Horrors, which included victims of the French Revolution. The gallery originally contained about 400 wax sculptures, dating all the way back to 1765.
Ownership status
In 2005, Madame Tussauds was sold to a Dubai Company, Dubai International Capital for US$1.5 billion, and was then purchased by The Blackstone Group for US$ 1.9 billion in 2007. After this acquisition, the company was merged with Merlin Entertainments, and is currently operated by Merlin.
Top things to see inside Madame Tussauds London
---
Here are some top attractions at Madame Tussauds London that must be a part of your itinerary.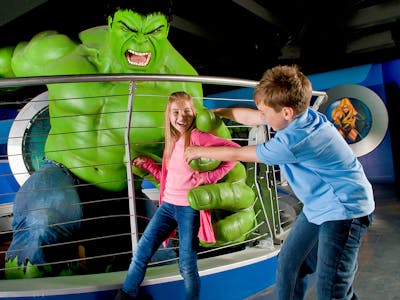 Marvel Hall of Heroes
The Hall of Heroes is dedicated to the superheroes of the Marvel Universe. You can meet Black Panther, whose costume has an in-built vibranium effect that allows it to glow up as it collects kinetic energy. Some other heroes you can meet include Captain Marvel, Captain America, Spider-Man, Iron Man, Hawkeye, the Incredible Hulk, and Nick Fury.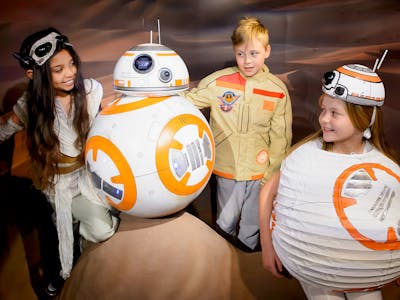 Star Wars
This zone was created in collaboration with Lucasfilm and Disney, and the Star Wars zone at Madame Tussauds offers an immersive and unique experience. You can meet some of your favorite characters from episodes I to VI, as well as numerous locations from across the Star Wars galaxy. Explore Jabba's Throne Room, the flight deck of the Millenium Falcon, Tatooine, Cantina, the swamps of Dagobah, and more.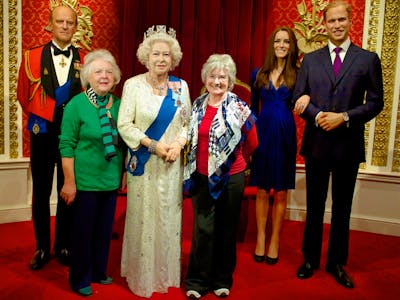 Royal tea
Visit the Royal family at Madame Tussauds London. The museum has had close tied with the Royal Family all the way from 1884, when it was first opened in London. Madame Tussauds London also holds the distinction of having created the most figures of Queen Elizabeth II in Madame Tussaud's history, the first of which was created when she was just 2 years old. The Royal zone holds figures of the Queen, the Duke and Duchess of Cambridge, the Prince of Wales, and the Duchess of Cornwall.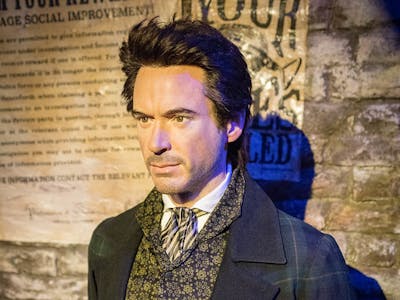 Sherlock Holmes experience
Enter the world of Sherlock Holmes, staged in an atmospheric basement. The experience is in the form of a live theatrical walkthrough adventure. The experience is being created with the Olivier nominated creators of Alice's Adventures Underground and Les Enfants Terribles. You can go to some of the most famous moments and places from the most popular stories of the enigmatic detective.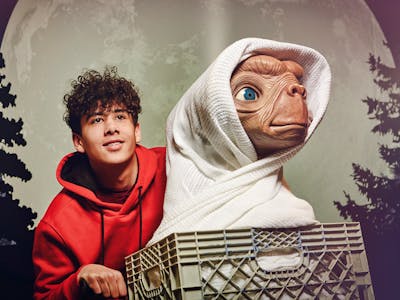 Alien Escape experience
This experience is based on the blockbuster film, Alien: Covenant. This experience is created in collaboration with Twentieth Century Fox, and will take you on a journey filled with gore, blood, and constant danger. You will also meet the wax figure of Michael Fassbender in the character of Walter and also come face to face with the iconic xenomorph. Kong skull island
Unearth the secrets of Skull Island as you visit one of the most legendary beasts of cinema. This zone was set up in collaboration with Warner Brother Pictures and Legendary Pictures, and has brought the blockbuster film to life with a massive 18-foot animatronic head of a huge ape, giving visitors a larger than life experience.
Best Places to Visit Near Madame Tussauds London
---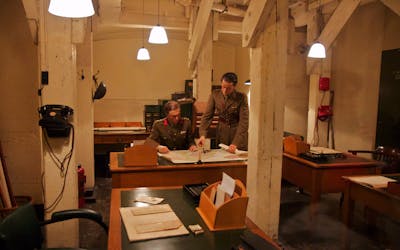 Churchill War Rooms
The Churchill War Rooms is a museum located in London, and one of the 5 museums that are part of the Imperial War Museum. The Cabinet War Room was built just a week before Britain declared war on Germany. They remained in operation all the way until August 1945 when Japan surrendered to the Allied Forces. The museum uses audiovisual technologies to showcase the vents of World War 2.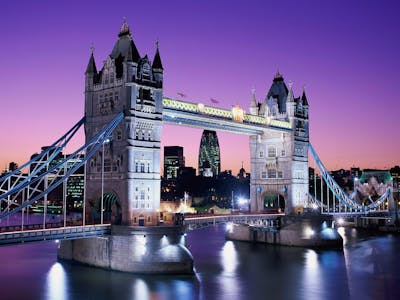 Tower Bridge
The Tower Bridge is an iconic suspension bridge built in London. It crosses the Thames close to the Tower of London, and is 800 feet in length, with two 213 feet tall towers that are connected at the top by two walkways. It is one of the most recognisable landmarks of London, and is an important traffic route.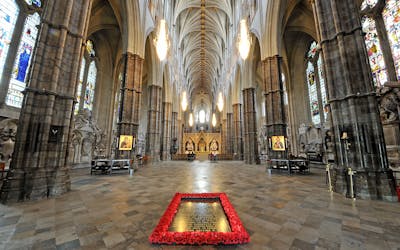 Westminster Abbey
Westminster Abbey is one of the most notable religious buildings of London, and is also the burial site of English and British monarchs. Originally built in the year 960, it underwent numerous renovations, with the current Gothic facade being built in 1322. The coronations of all English and British monarchs have occurred in Westminster Abbey since that of William the Conqueror in 1066. Today it is one of the most recognisable and important monuments of Britain.
The Tower of London
The historic castle is located on theThames, and was originally built in 1078. The Tower of London houses the Crown Jewels, and also depicts the legendary Yeoman Warders. The attraction is a prime example of 11th century Norman architecture. The central keep, called the White Tower, is one of the most popular sites within the Tower of London.
Insider Tips About Madame Tussauds London
---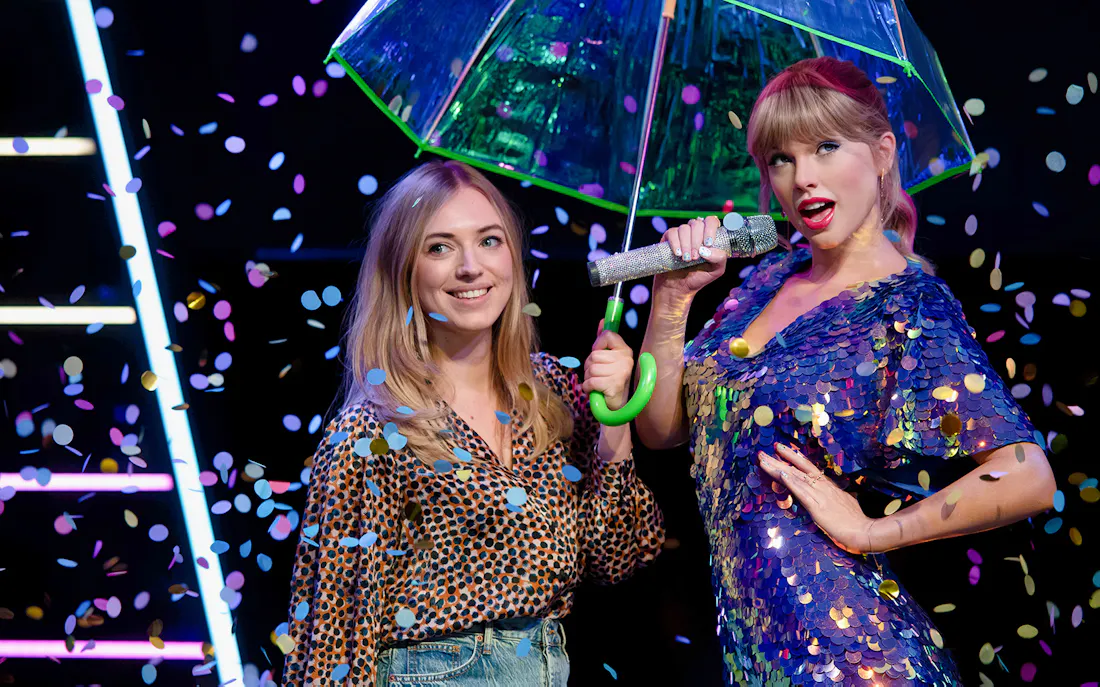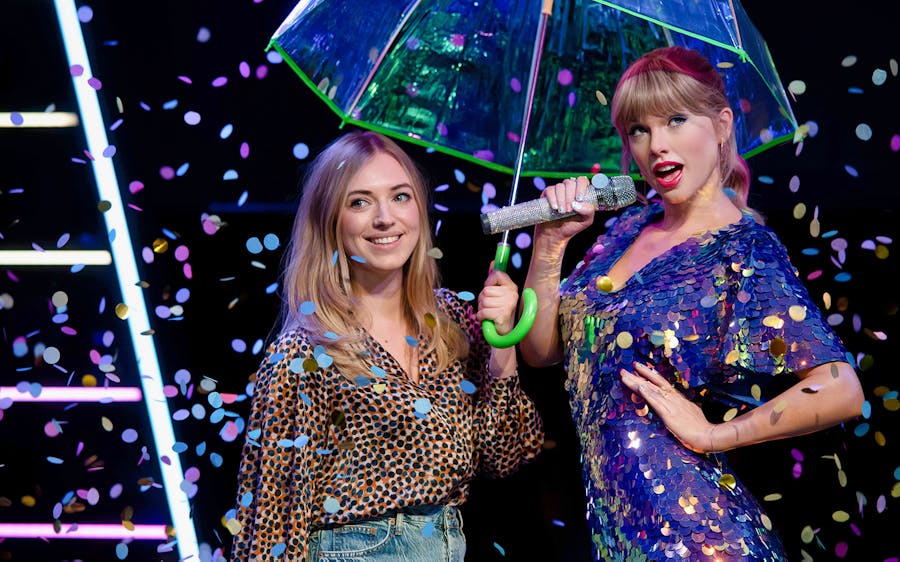 Restaurants Near Madame Tussauds London
---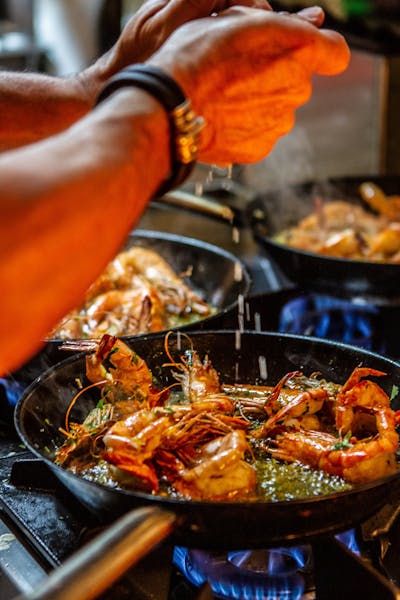 Fishworks - Marylebone
Fishworks is a seafood restaurant located in the Marylebone area of London. The restaurant has a casual atmosphere, and specializes in fresh seafood dishes. Some of the menu items include lobster bisque, crab cakes, salmon tartare, and king prawn linguine. Fishworks also has a wide selection of wine and beer, as well as a full bar. The restaurant is open for lunch and dinner, and reservations are recommended.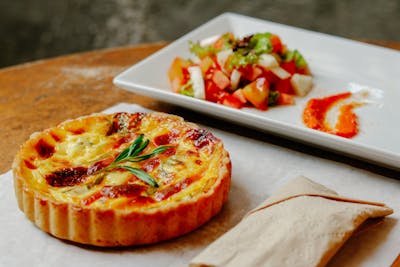 Orrery
The modern European cuisine served at Orrery is based on classical French cooking techniques, with a focus on seasonal ingredients. The menu features dishes such as roasted Scottish lobster, Dover sole meunière, and fillet of beef with truffled potatoes. The restaurant's wine list features over 600 different wines from across the globe, including many rare and limited edition bottlings. Orrery is open for lunch and dinner Monday to Saturday, with reservations recommended.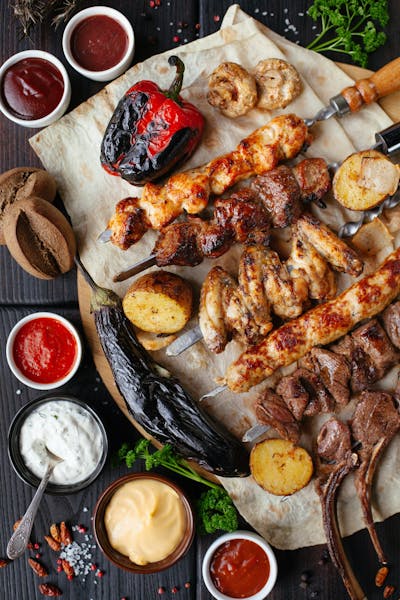 OPSO
Opso is an international restaurant that specializes in a fusion of Mediterranean, Middle Eastern and Asian cuisines. The menu offers dishes from across the world, including Moroccan lamb chops, prawns and avocado salad with lemon dressing and Lebanese-style chicken shawarma. The restaurant has been awarded a Michelin star, and has been praised by critics for its inventive menu and excellent service.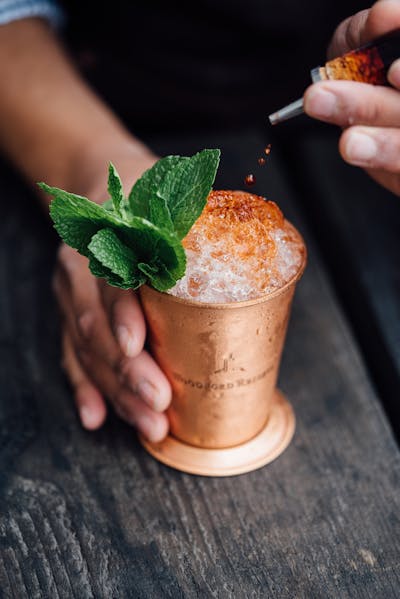 Bill's REstaurant & Bar
Bill's restaurant and bar is a popular destination for food and drinks in London. The menu offers something for everyone, with dishes ranging from classic British pub fare to international cuisine. There's also an extensive drinks menu, with cocktails, beer, and wine available. The atmosphere is friendly and relaxed, and the staff are always on hand to help with anything you need. Whether you're looking for a quick bite to eat or a place to spend an evening, Bill's is the perfect choice.
FAQs
---
Yes, Madame Tussauds London is a must-visit when going to Lodndon. With over 150 lifelike wax figures you can get a chance to meet some of your favorite celebrities and sports stars.
Tickets to visit Madame Tussauds start from 30 Pounds.
It takes approximately 2 hours to explore all the collections of Madame Tussauds London.
No, children are not allowed to enter Madame Tussauds for free.
Yes, Madame Tussauds London is open on all days of the week, although timings may differ.
Yes, guests are allowed to take photographs inside Madame Tussauds London.