Cairns is known for its beautiful beaches, scenery, and fun activities. The city is also a gateway to two World Heritage Sites – The Great Barrier Reef and The Wet Tropics rainforest. The Great Barrier Reef is the world's largest coral reef system and is home to 400 types of corals, 1500 species of fishes, and 4000 species of molluscs. A glimpse of this incredible ecosystem can be seen at Cairns Aquarium. From the endangered sawfish and scalloped hammerhead sharks to the harmless blue sea stars, get a chance to encounter several rare and exotic species at the Cairns Aquarium. Here's everything you need to know about the aquarium - tickets, tips, highlights and more!
Essential Info About Cairns Aquarium
---
Know Before You Go
Best time to visit - during scheduled talk shows
Starting Cairns Aquarium Ticket price - AU$44
Duration - Approximately 3 hours
Closest Bus Station - Lake Street at Cairns Private Hospital
Opening Hours
Open daily from 10 am to 3 pm.
Last admission is at 2 pm.
Highlights
Great Barrier Reef
Tropical Rainforest
The Coral Sea
Waterways and Billabongs

Cairns Aquarium Address
5 Florence St, Cairns City
QLD 4870, Australia
Get There
Why Visit Cairns Aquarium
---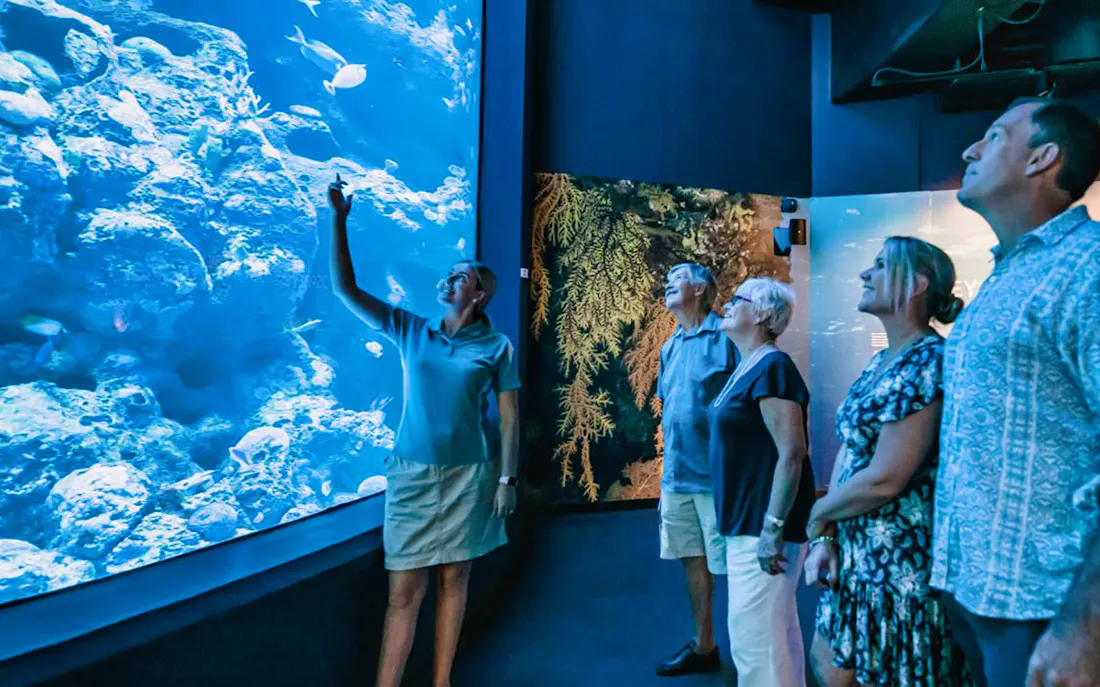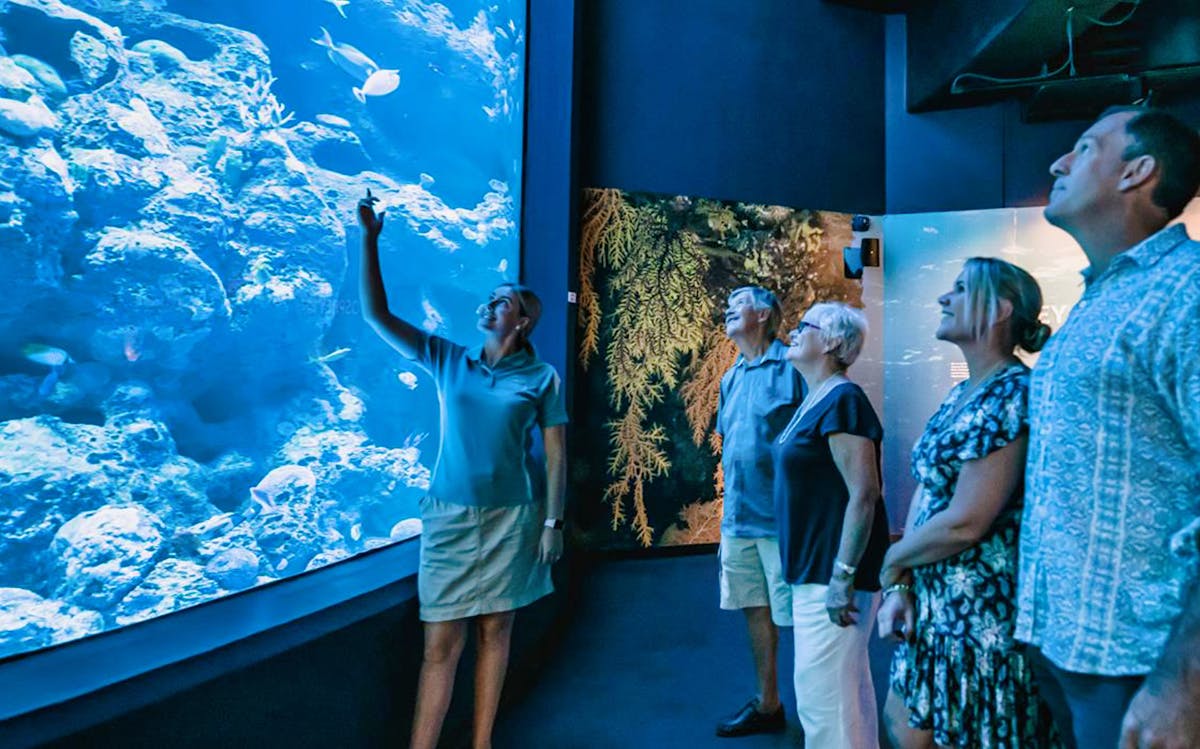 Cairns Aquarium won the Master Builder Queensland award for Project of the Year and the award for Leisure Facilities in 2018.
It presents the aquatic life of tropical North Queensland. This includes the two World Heritage Sites – The Wet Tropics and The Great Barrier Reef.
Over 16,000 animals living in 10 ecosystems and 71 habitats are found here.
Get a chance to encounter a few endangered and rarely seen endemic species at the Aquarium. A few among them are Hammerhead Sharks and Emerald Tree Monitors. They are known for their unique head structure and unusual colouration respectively.
Several talk shows such as Flooded Billabong River Monsters, Marine Encounter are hosted throughout the day. The sessions offer a glimpse into the life of the animals and allow visitors to interact with them.
Enjoy a once in a lifetime opportunity to witness exciting exhibits such as the Great Barrier Reef, River Systems, Life in the Mangroves, Forest Floor, and more!
Animal Habitats at Cairns Aquarium
---
There are 11 intruguing animal exhibit zones. Each of them are super educative and some of them are interactive, too! Here is a peek into the aquatic lives on the other side of the glass windows.
Encounter the endemic species from the rivers of Far North Queensland. A few species that you would find here are catfish, perch, freshwater stonefish, and gudgeon.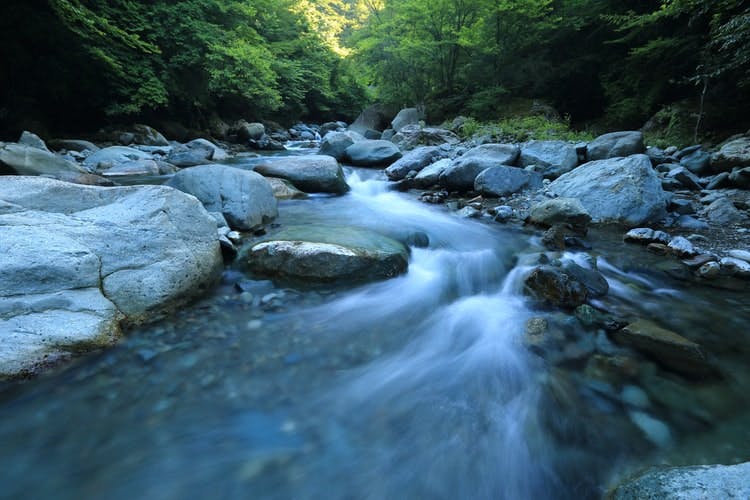 Creeks and Streams is a great way to discover freshwater crustaceans. The main highlights of this exhibit are the giant prawns and the coloured crayfish.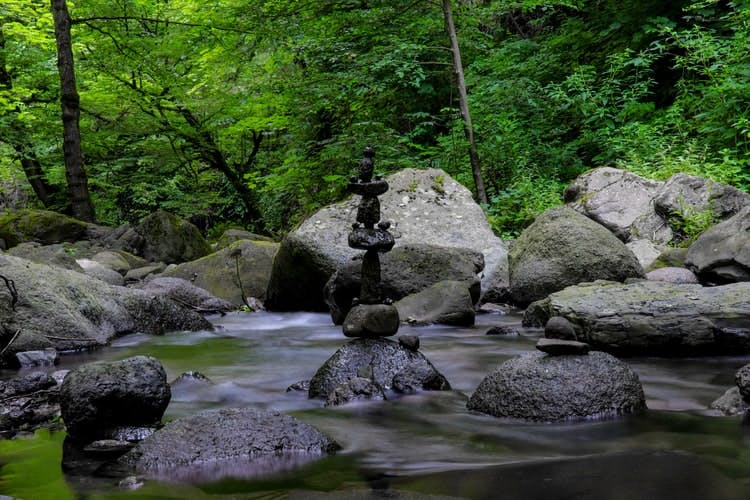 3

Waterways and Billabongs
This gallery holds the world's rarest and the most bizarre fish, the Freshwater Sawfish. It has a 2-meter snout covered in dangerous bony teeth and can grow up to 7-meters. You will also find freshwater whip rays, giant barramundi, mangrove jacks, and other fishes.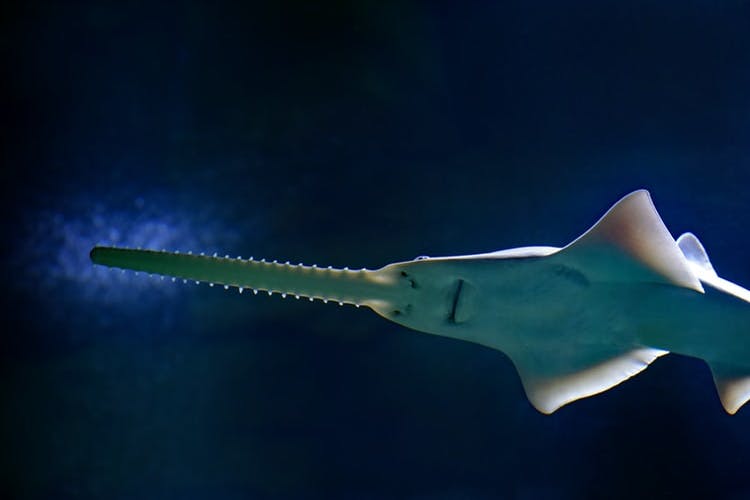 Learn about the most unusual snakes, frogs, and lizards. The display highlights these nocturnal creatures so you can observe how they move around the tropical forests during the nighttime.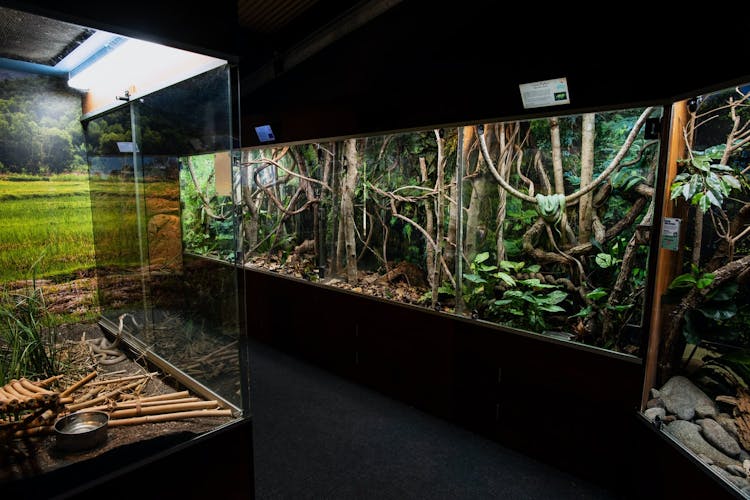 Discover the diverse insects and spiders that live in Tropical North Queensland. Some of these insects and spiders are longer than your arm. These are some of the meanest rainforest animals that you will ever see.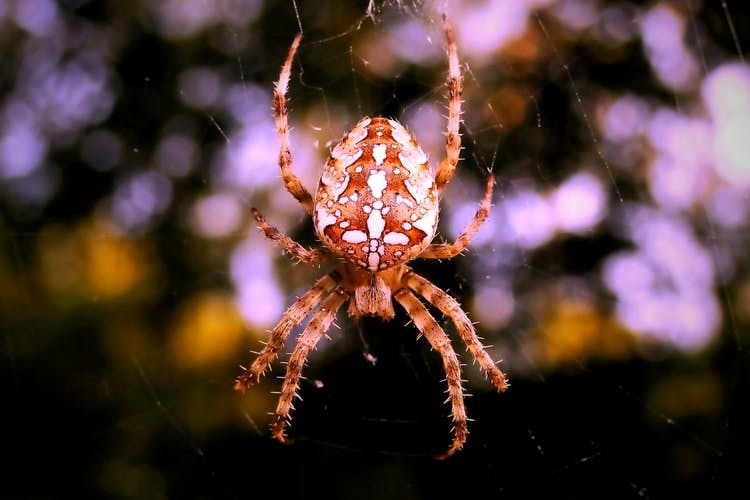 Witness the ecosystem of the wet tropics rainforest and learn about the creatures that live there. Face fighting crabs, baby sharks, crocodiles, and many other animals.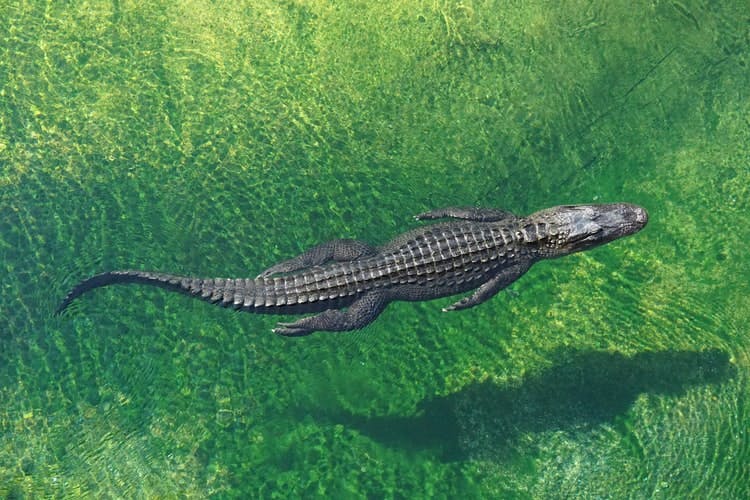 Get an insight into the world's largest coral reef system, The Great Barrier Reef. From plants to animals in different colours and shapes, this exhibit teaches visitors about the unique inhabitants of this ecosystem.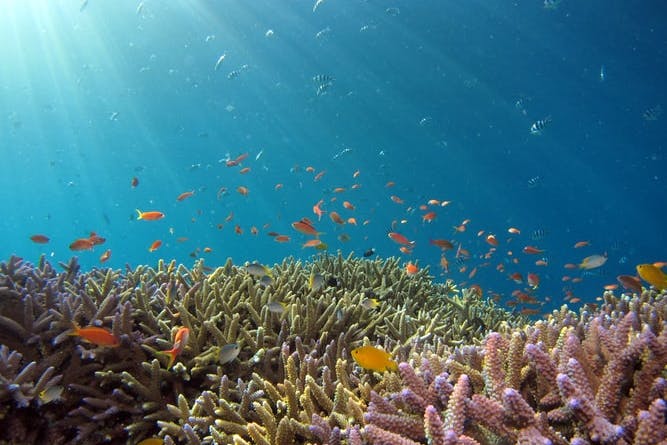 There are many dangerous marine animals in the Reef that can be fatal to humans. Dangers of the Reef display deadly animals that you should stay away from such as sea snakes, Box Jellyfish, and many more.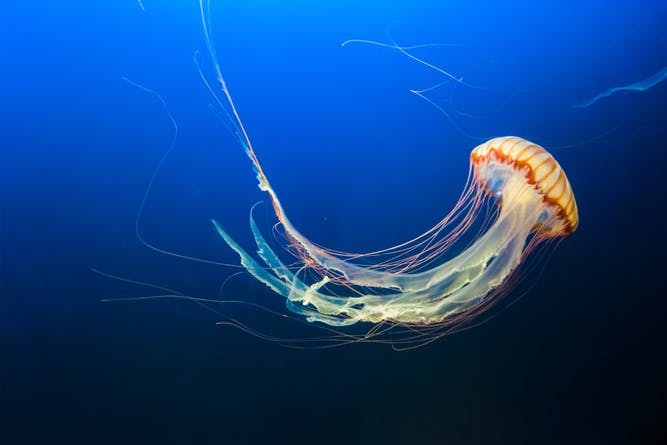 This is the main Oceanarium where you will encounter the largest inhabitants of the Reef. This includes Leopard sharks, Reef sharks, Sting Rays, and Coral Trouts.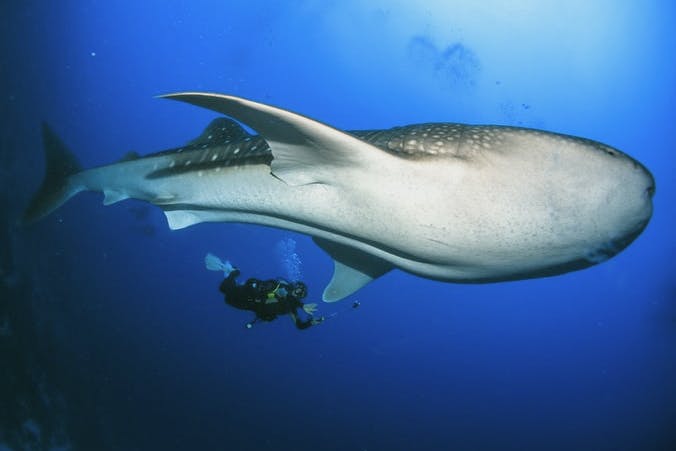 The Aquarium has a 10-meter high and 200,000-litre deep reef face tank that can be visible from both levels of the aquarium. Visitors can observe how the fishes move between the ocean and the shallow depths with the help of this exhibit.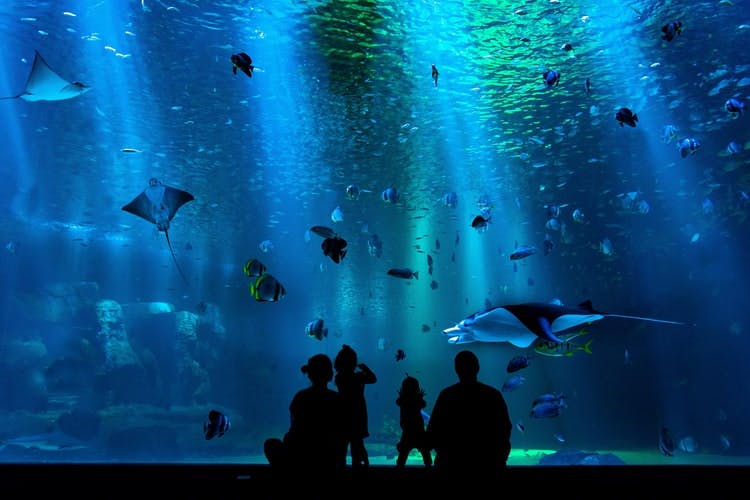 Finally, this is a 70,000-liter shark exhibit that is visible from Aqualuna Restaurant. It is home to species that can adapt to man-made structures. You can dine while you watch baby Blacktip reef sharks, angelfish, wrasse and others swim inside. Check out Cairns Aquarium By Twilight with Optional Dining Tickets.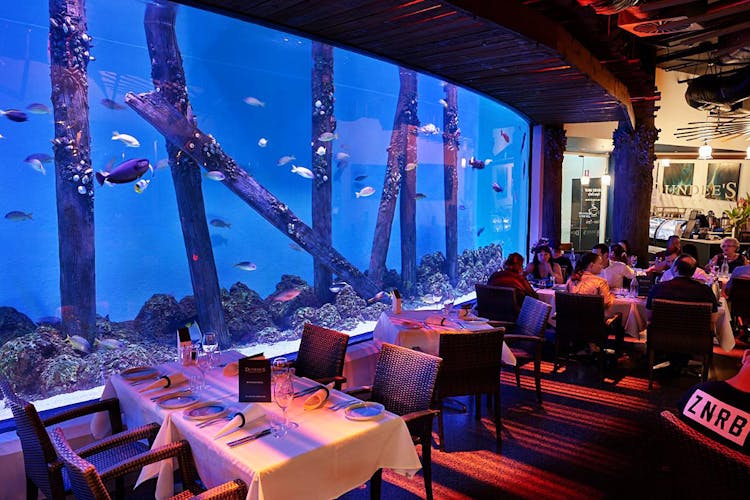 Cairns Aquarium Tickets
---
If you are planning a visit to the aquarium, make sure to buy your tickets in advance. With online booking, you can get amazing discounts on the Cairns aquarium prices. There are also extra activities and experiences with these tickets to make the most of your visit. Check out these Cairns Aquarium Tickets from Headout starting from just AU$44!
Sign up for our monthly newsletter
Your dose of travel fix - from hacks and deals to travel tips and everything in between, delivered monthly to your inbox
Please enter a valid email
Unsubscribe anytime
Talks And Shows At Cairns Aquarium
---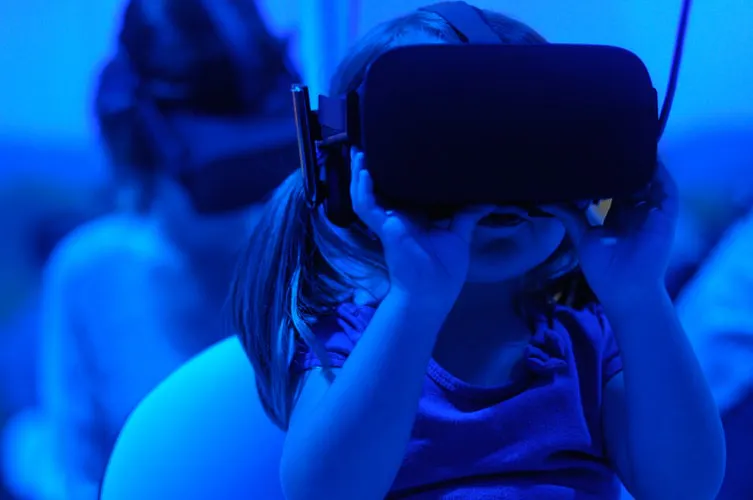 Cairns Aquarium hosts a series of talk shows throughout the day. This is a great way to learn about the incredible adaptation and behaviour of these animals. Coral Sea Life of Sharks and Rays, Flooded Billabong River Monsters, and Ribbon Reef Denizens of the Deep are some of the talks. The presentation called Touch Tank hosts sea cucumbers, sea stars, and several other delicate creatures. You will be guided on these talk shows by remarkably knowledgeable AquaNuts. Apart from learning about these amazing creatures, visitors can also touch them.
Visiting Cairns Aquarium
Practical Information
---
Getting to Cairns Aquarium
By Walking: The Aquarium is within walking distance of most accommodation options in the city. It is a 5-minute walk from the Cruise Terminal.
By Car: Please note that there is no parking available at the facility. There is metered parking available on the nearby streets that charge daily or hourly fees.
By Bus: There are two bus stations: Lake Street at Cairns Private Hospital or Cairns City Bus Station.
Cairns Aquarium Opening Hours
The aquarium is open throughout the week, including the public holidays, from 10 AM to 3 PM. The last admission to the facility is at 2 PM.
Best time to visit the Cairns Aquarium
Generally, you can visit the aquarium throughout the year. But if you wish to interact and touch the animals, then plan a visit during one of the scheduled talk shows during the day. Also, try to arrive early at the aquarium to avoid the crowds.
Suggested Duration
There are around 11 exhibits with over 16,000 animals. As a result, it can take you approximately 2 to 3 hours to cover everything that this aquarium has to offer you.
Insider Tips For First Timers
---
Cairns Aquarium is a popular attraction in Cairns and there can be long queues for getting the tickets at the venue. This is why we recommend the visitors buy their tickets online and in advance.
There are around 71 habitats to explore at the Aquarium that can take 2 – 3 hours to explore. Make sure you have enough time to make the most of the program here.
Dive with Sharks at Cairns Aquarium is a unique 3- hour oppurtunity you can opt for. Gain understandig of the beguiling habitats of reef sharks and large stingrays!
Arrive early to get a head start on the exhibits without any crowds. Generally, the crowd will start arriving at the aquarium on weekends or after 12 PM on weekdays so, plan a visit between 10 AM and 12 PM for optimal results.
You can use the free WiFi facility available at the aquarium along with other services to make your visit comfortable.
Include a 3-course delicious meal at Dundee's Restaurant with your Cairns Aquarium tickets by Twilight with Optional Dining for a complete experience. You can also try the Jurasic Platter, the restaurent's special menu with Cairns Aquarium by Twilight Tour.
Get a peek into the exciting BTS of the Aquarium's fuctions with Marine Life Encounter at Cairns Aquarium.
Cairns Aquarium Reviews
---
Awesome! Seriously worth a visit, huge display of salt and fresh water species. Crocodiles, sharks, stingrays, jellyfish, snakes, frogs and bugs! The list goes on! Cool tunnels and viewing holes for the kids to explore all the creatures! Pricing was fair for tickets, season pass is definitely worth it for the locals. Great place for the kids, some cool interactive displays. Toilets and change tables spread throughout. Highly recommend a visit! Takes more than 1 hour to see it all!

Connor Anderson, May 2021
Beautiful aquarium. You can tell a lot of love has been poured into this place. The animals look well cared for, and there's such a large variety of ocean life. I enjoyed the very informative presentation done in front of one of the large tanks. It can get a bit crowded at times, but definitely worth the visit.
Where To Eat Near Cairns Aquarium
---
Cairns is also home to a variety of cuisines from all over the world. Their local seafood recipes have a charm of their own as well. Here are some eateries whose flavours have been loved by locals and visitors.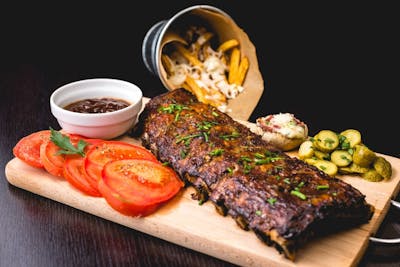 Dundees on the Waterfront
Dundees on the Waterfront is an amazing waterfront restaurant. It is a 15-minute walk from the Aquarium. This place has an amazing ambience as it offers mountain views to enjoy. Here, you can enjoy steak, seafood, and Australian dish specialities including kangaroo and crocodile.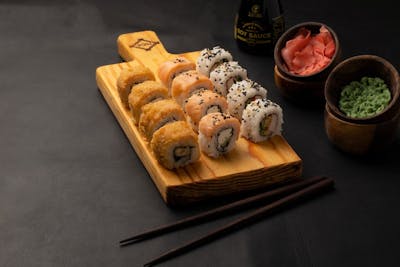 Orient Express Sushi Train
Orient Express Sushi Train, a Japanese Restaurant in Cairns is a 7-minute walk from the Aquarium. It has a comfortable and cosy atmosphere. And it serves delicious sushi along with other Japanese staples such as dumplings, tempura, and more.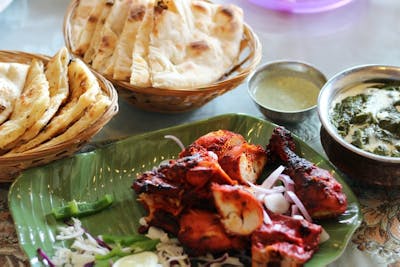 Marinades Indian Restaurant Cairns
A 12-minute walk from he Aquarium, Marinades Indian Restaurant, Cairns is the perfect place to try the Indian cuisine in the city. This fine-dining restaurant offers authentic vegetarian and non-vegetarian Indian dishes.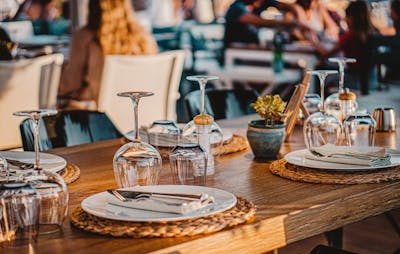 Vilvaldis Restaurant
Vilvaldis Restaurant is a well-decorated restaurant that is a 10-minute walk from the Aquarium. With a great ambience and an even better selection of Australian cuisine with a twist, this restaurant is a must-visit in Cairns city.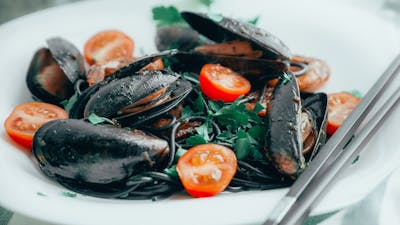 Splash Seafood Restaurant
Splash Seafood Restaurant, a 5-minute walk from the Aquarium, is a great place to try in Cairns. This is a maritime-themed restaurant where you can enjoy the Coral Sea views along with an oyster bar.
Staying Near Cairns Aquarium
---
Ocean breeze, sea view balconies and beach parties! Staying in Cairns offers you all these and more. There are 10 beaches that you must explore, many attractions to visit and amazing culture to learn about. Since you will have to stay over for a few days, here are some of the top hotels you can check-in while in Cairns!
Cairns Aquarium FAQs
All Your Questions Answered
---
How long does it take to go through the Cairns Aquarium?
What is Cairns Australia known for?
What is the best month to visit the Cairns Aquarium?
How to get to Cairns Aquarium?
What to see at Cairns Aquarium?
How to purchase Cairns Aquarium tickets?
Can I buy Cairns Aquarium tickets online?
Can I buy Cairns aquarium tickets at the venue?
Ready To Explore Cairns?
Check out our comprehensive guide of things to do in Cairns packed with itineraries, tours, culture trips, best hotels, restaurants and a lot more.