London is the place to be if you're looking for entertainment. The city is home to many world-renowned theatres, each showcasing a unique and diverse range of shows. From West End hits to experimental new productions, there's something for everyone.
London is also home to the mesmerising Disney shows - the one-stop entertainment for people of all ages. So if you're looking for a place to visit that's sure to please everyone, then look no further than Disney Shows in London!
Disney on West End - History Under a Minute
Disney on West End - History Under a Minute
---
Disney started its theatrical productions with Beauty and the Beast, the tale of a young woman Belle and a hideous creature, who is a actually a young prince under a spell. Disney produced the animated musical of the Beauty and the Beast in 1991, bagging them the Academy Awards in 1992, and hence there was no better story than this to start their first production.
Disney played its first theatrical show in London - Beauty and the Beast in 1996 and bagged the title of Best Musical at the Olivier Awards. The show was first played on Broadway in 1994 and later found its place in 37 countries. In 2021, the original creative team at Broadway created a new production for the show and made its debut 2021 at the Bristol Hippodrome in the UK.
Disney's next production in London or the next big hit was The Lion King. It made its debut at the Lyceum Theatre in the UK in 1999 and has been running for 23 years straight at the West End theatre. The show has been watched by over 110 million people across 21 countries now.
Mary Poppins, made its first performance in 2004 in the West End, bagging an Evening Standard Award, and two Olivier Awards, and still continues to play at its home theatre - The Prince Edward Theatre in London.
Top Disney Shows to Watch in London Theatre
---
No matter how you spent your childhood, Disney is always a sweet reminiscent of everyone's childhood! From Donald Duck to Peter Pan, I'm sure everyone has a favourite Disney character.
Whether you're a child looking to watch a Disney show for the first time, or an adult looking to rekindle your childhood memories - here's our take on the best Disney Show Tickets to catch while you're in London:
How to Buy Disney Show Tickets in London?
---
No matter which Disney show you'd like to watch, the seats are most likely to be sold out! And if you are especially visting London from any other place around the world, you're in a tight spot.
But worry not! We have curated the best Disney Show tickets in London at the best prices, with an option to book the tickets months ahead or just a day before!
Top 3 Theatres to Catch Disney Shows in London
---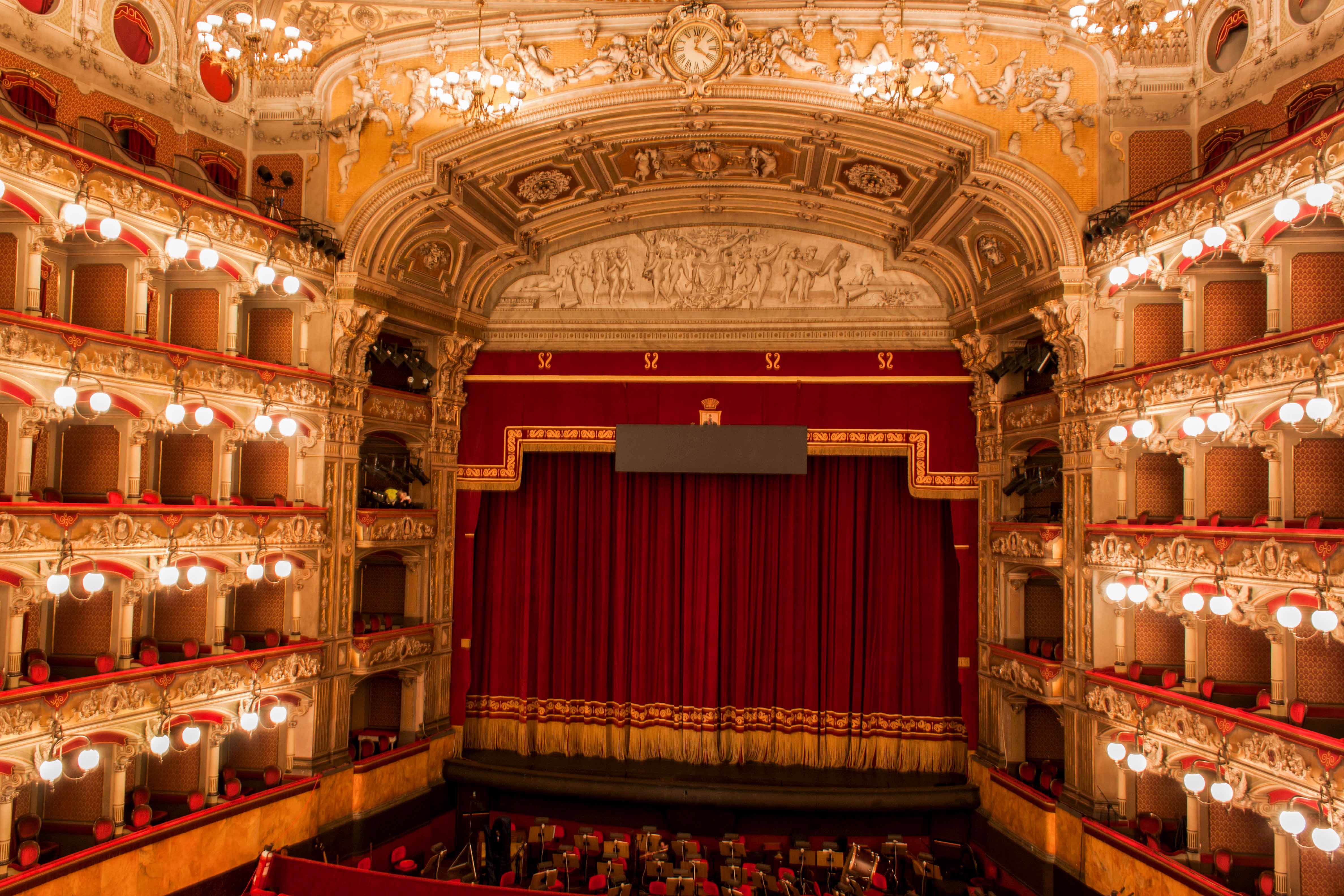 #1 Theatre Royal Drury Lane
The Theatre Royal Drury Lane is located in the heart of London's West End. It is one of the oldest and most prestigious theatres in the world, having been in continuous operation since 1663. The theatre has been home to some of the most famous names in British theatre, including Dan Leno, Noel Coward, and Ivor Novello.
Theatre Royal Drury Lane is a grade-one building, with a long and rich history. It was destroyed by fire in 1672 and rebuilt in 1674. Frozen, made its debut at West End in this very theatre, on the 27th of August, 2021.
Best Shows to Watch at the Theatre Royal Drury Lane: Frozen The Musical
Opening Times (Shows):
Wednesday to Saturday: 7 PM
Thursday and Saturday: 2 PM
Sundays: 1 PM and 5:30 PM
The performance timings vary, almost make sure to check again before going.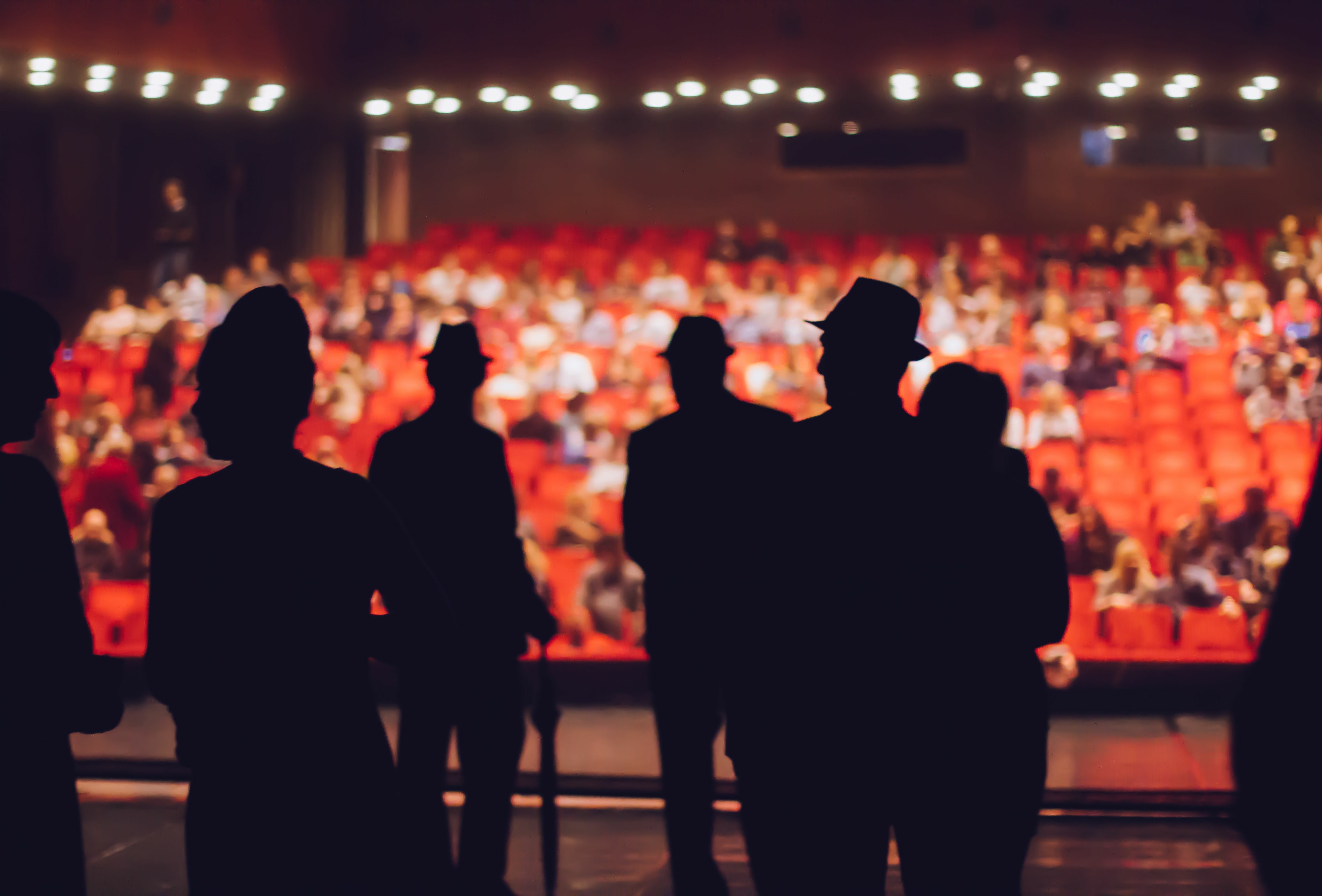 #2 Prince Edward Theatre
The West End theatre was named after Prince Edward and opened in 1930, with the opening performance being the musical Rio Rita. The building was designed by Edward A. Stone, who later changed the theatre to 'London Casino', a dance and cabaret hall in 1935. The interiors were designed by Gaston Laverdet and Marc-Henri Levy.
During the 1941 Second World War air raid in London, the building was heavily damaged. The building later opened in 1942 as the 'Queensberry All Services Club'. In 1954, the Cinerama made its debut at the theatre. However, the building was restored back to a theatre in 1978 and still functions to date as a theatre.
Best Shows to Watch at the Prince Edward Theatre: Mary Poppins
Opening Times:
Monday, Thursday & Friday: 4:30 PM - 7:30 PM
Wednesdays: 4 PM - 7 PM
Saturdays: 11:30 AM - 7 PM
Sundays: 11:30 AM - 2:30 PM
Closed on Tuesdays
Pick the best seats for Mary Poppins with our Prince Edward Theatre Seating Plan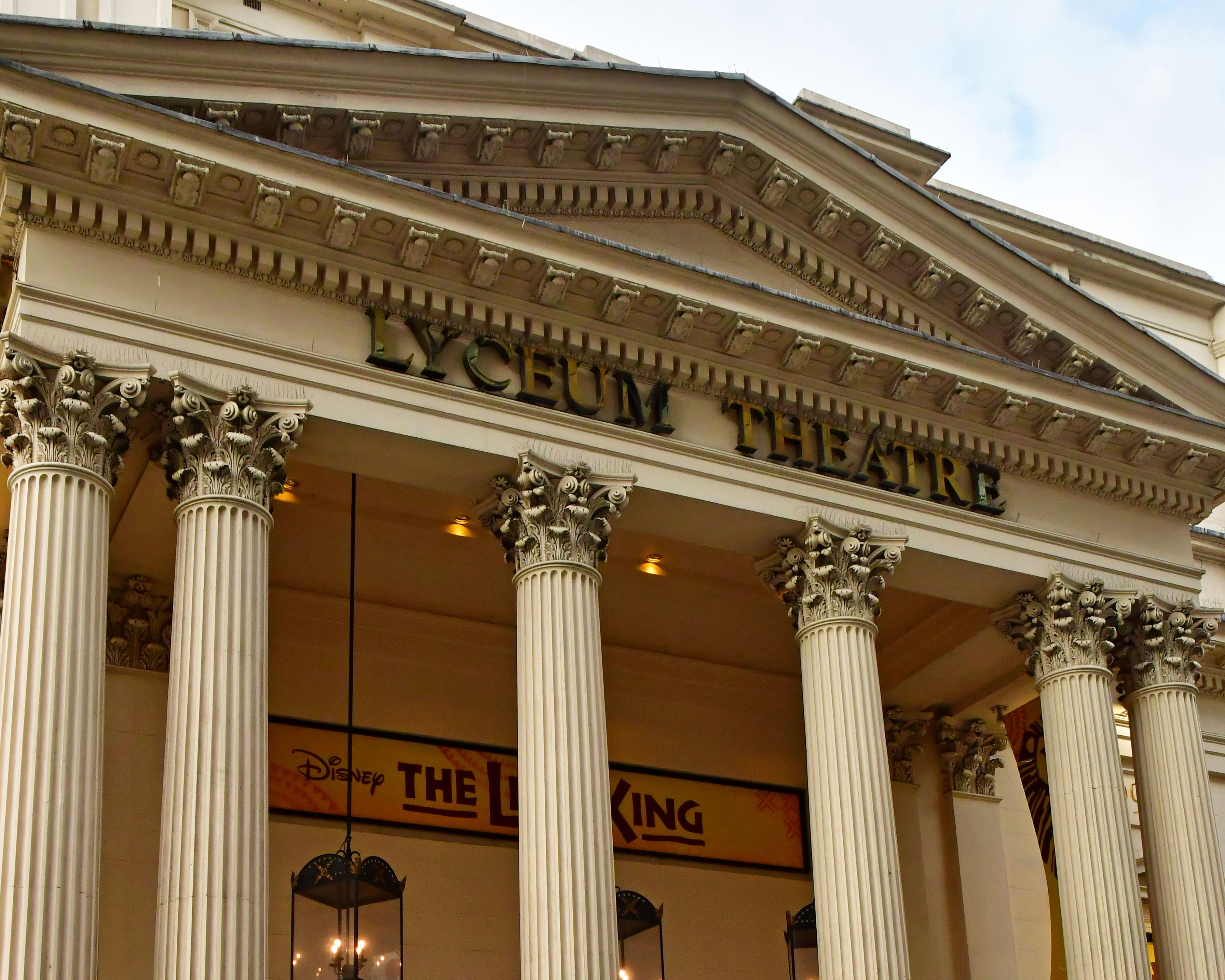 #3 Lyceum Theatre
The Lyceum Theatre is a theatre in the City of Westminster, London. It is located on Wellington Street, just off the Strand. The Lyceum was built in 1765 and is one of the oldest theatres still in use in London. The building originally housed the English Opera House from 1816 to 1830. After a fire, the building was rebuilt, designed by Samuel Beazley in 1834 to play operas, novels, and many more shows.
The building was rebuilt again in 1904, featuring rococo-style designs while keeping the portico and facade from the previous design. In 1951, the Lyceum reopened as the Mecca Ballroom after being closed in 1939. The building was closed again in 1986, but was converted back to a theatre in 1996, and has been playing the Lion King since 1999.
Best Shows to Watch at the Lyceum Theatre: The Lion King
Opening Times:
The theatre opens an hour and a half before the start of the show.
Tuesday to Saturday: 10 AM - 7:45 PM
Sundays: 11 AM - 2:45 PM
Closed on Mondays
Pick the best seats for Lion King with our Lyceum Theatre Seating Plan
How to Dress for a Disney Show in London?
---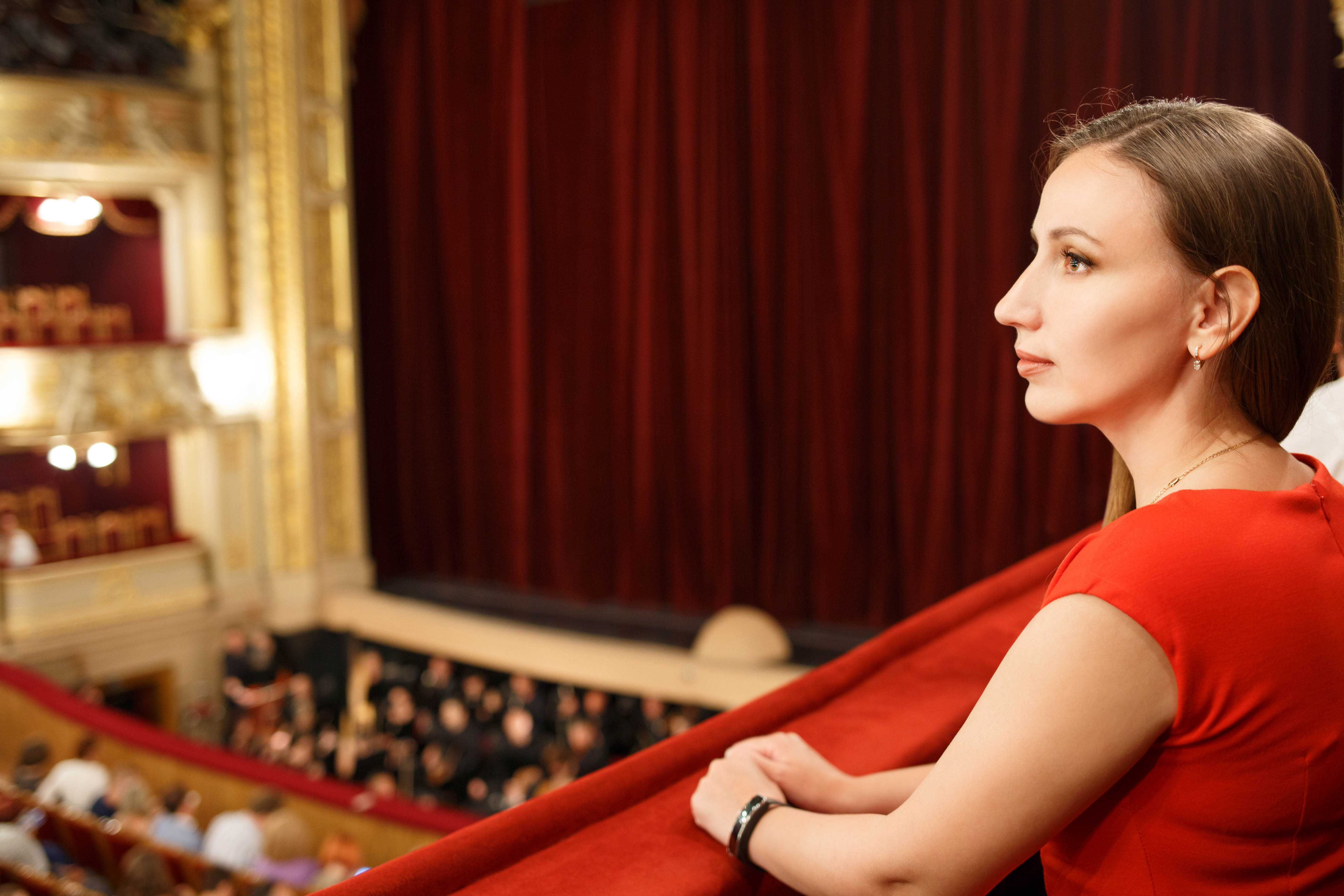 For a Disney show in London, you will want to wear something comfortable and stylish. You may want to consider wearing a dress or a nice pair of slacks with a shirt. Make sure that you are comfortable and that you can move around easily. You will also want to make sure that you wear comfortable shoes.
Remember, when in doubt, always go for business casual!
Insider Tips
---
Disney theatre productions are always a magical experience, but there are a few things you should keep in mind before you go to see one in London -
When it comes to buying London Disney Show Tickets in London, you will want to make sure that you buy them in advance so you do not have to wait in line, nor miss your chance of getting a ticket last-minute.
Be sure to arrive at the theatre early. This will ensure that you get the best seats in the house.
Turn off your phone and save yourself from the embarrassment, and the distaste of the crowd!
Reading the show's synopsis beforehand is a great way to understand the performance.
Finally, be prepared for some surprises - the shows are always full of surprises and excitement!
FAQs
---
The show times vary depending on the day and the show. You can find the show times on our ticket pages or on the theatre's official website.
Most of the shows do not have age restrictions. However some do, with children under three are not allowed in the theatre. Do check beforehand if you're looking to watch the show with kids under 3.
There is no dress code for Disney shows, however kids tend to dress up in Disney themed outfits to match the show's characters.
Yes, you do need a ticket to see a Disney theatre show. However, occasionally theatres have free entrances for some categories - people above 60, students or kids.
Tickets cost between £20 and £50, depending on the show and the seating location.